I love hearing about other families' holidays, and where they get to with their baby or toddler. As part of this week's Meet the Parents series, I'm going to share with you the inspirational story about where Eric and his family from near Philadelphia in the USA went.
Eric runs a website called Iceland With Kids which should give you a bit of a clue about where they went! Eric and his wife, Lora, took their 5 children (including a 4 month old baby!) on an extended road trip around Iceland! They had some truly amazing experiences which they have shared with us below.
I've been to Iceland before pre kids, but after reading Eric's article below, it has made me realise just how family friendly Iceland is, and how it would be the perfect place to take kids to for a bit of adventure.
Over to Eric to tell us a bit more about his trip……
Iceland With Children
1. Can you start by telling us a little bit about yourself and your family?
We are a family of 7! Me, my wife Lora, and our 5 kids. We live in the United States, about an hour west of Philadelphia. Our house is on 20 acres [do I need to convert to hectares?], which we share with our dog Max, some chickens, and a few goats.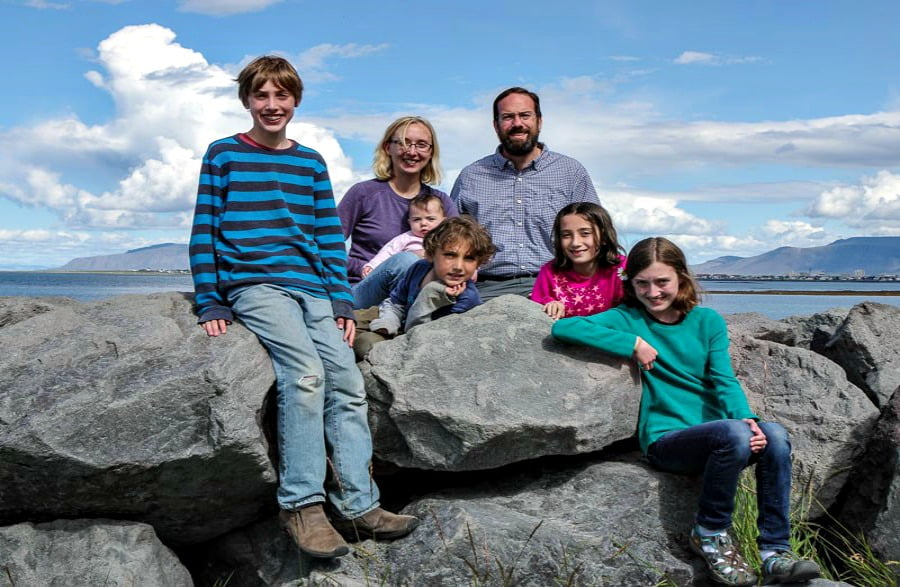 Lora stays home with the kids, while I work for a financial company. She homeschools the kids, which is somewhat uncommon here. But homeschooling gives us much more freedom in our schedule, which we'd like to start to use to travel more!
2. How old are your kids?
We've had some birthdays since our trip, but when we were in Iceland the oldest was 14, and then: 12, 10, 7, and 4 months. They go girl, boy, girl, boy, girl. (We recommend this order!) My son turned 7 while we were in Iceland; what better way to celebrate a birthday than on a whale watching trip!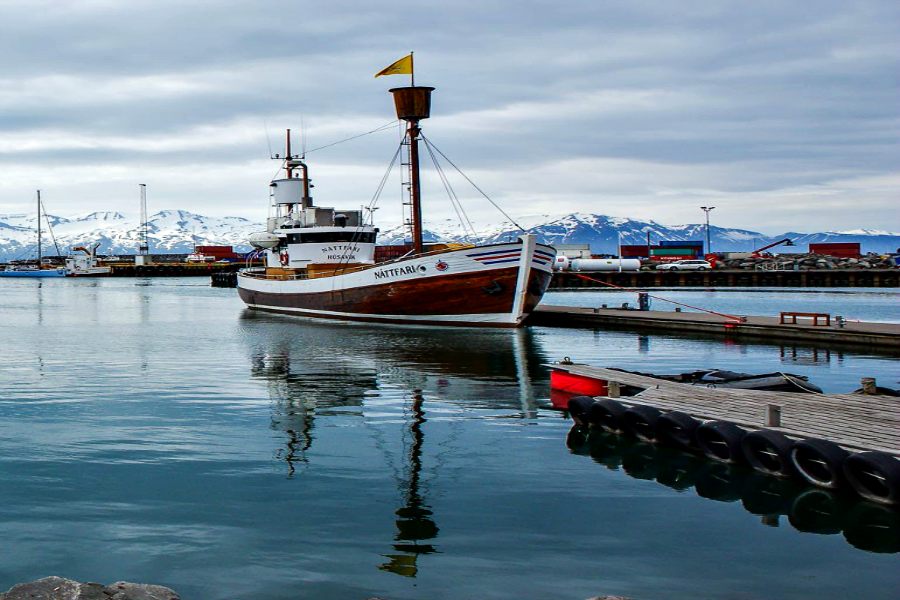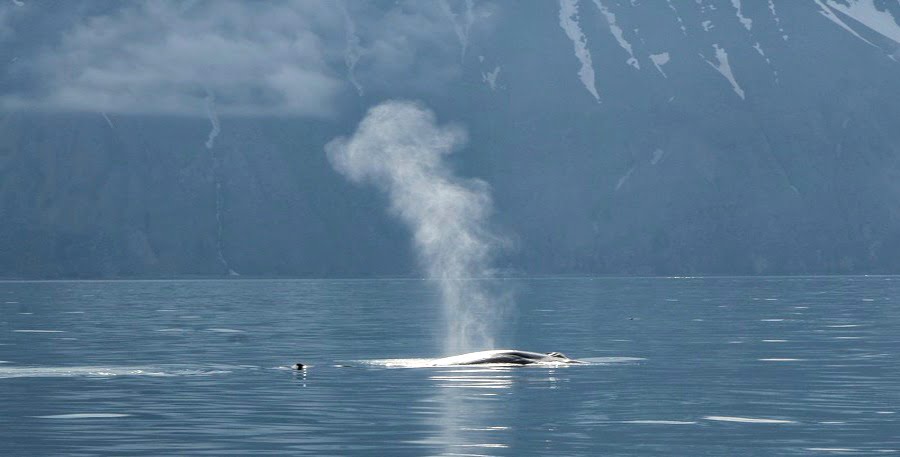 3. Your trip touring around Iceland sounds amazing – can you tell us a little bit more about it?
It was the trip of a lifetime … which we hope to have many more of! I was lucky enough to have the opportunity to take a sabbatical from my job. As we dreamed about how to spend the 12 weeks of time off, we kept coming back to travel. Wouldn't it be great if we could spend nearly 3 months in a different country?
We spent the first 7 weeks or so traveling around the country—there's a main road in Iceland, called Ring Road, that makes a circle around the island. We followed this, taking detours as we pleased, spending 1 or 2 nights in different places. Then, for the last month of the trip, we settled down in a house Reykjavik, exploring the city and working on the web site and book. The kids even went to a local day camp with Icelandic children!
4. Why did you choose to go to Iceland?
We spent 6 days in Iceland in 2009. Back then we had 3 kids. But Lora was pregnant with #4, and I was on crutches! And we still had a fantastic time, visiting waterfalls, geysers, national parks, museums, and more. But there was so much we missed; going back for a much longer trip with no one pregnant and no one on crutches seemed like a great idea!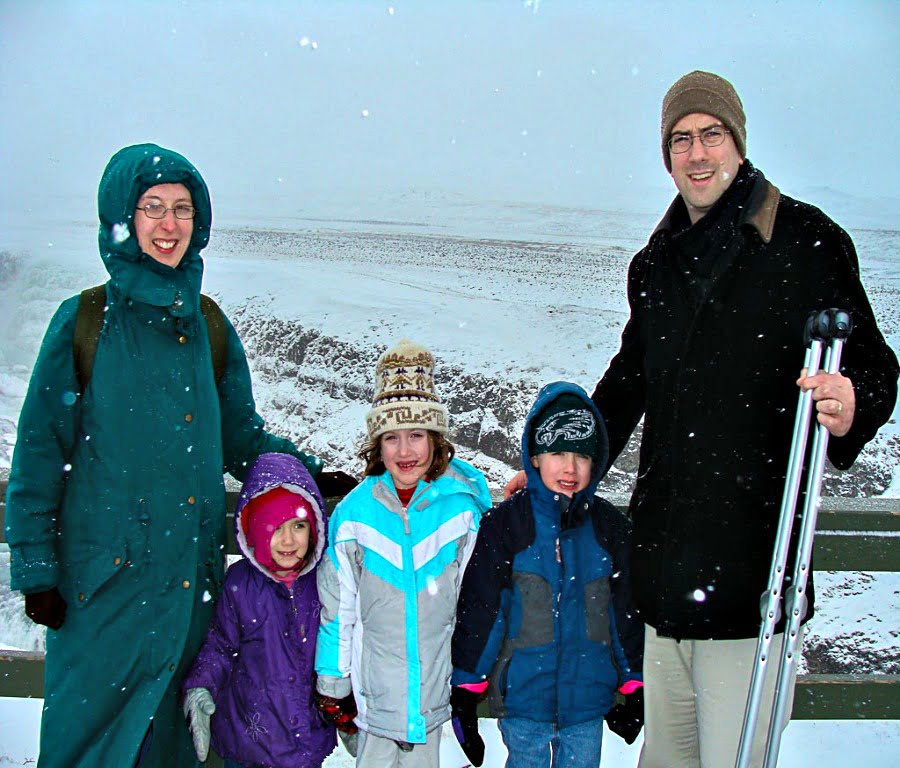 During that first trip, we realized that Iceland is incredibly family friendly:
It's arguably the safest country in the world—the locals let their kids wander around Reykjavik alone.
It's easy to get to—For people in New York, the flight to Iceland is shorter than a flight to San Francisco, California!
While Icelandic is the official language, nearly everyone speaks flawless English. Learn to say Good morning (Góðan daginn, pronounced "Gothen dayin") and Thank you ("Takk Fyrir") and you're all set.
Driving is easy, though UK drivers will need to adjust to driving on the right. But most signs are in English, and most roads have very little traffic, especially outside of the capital area.
We also wanted to have a purpose to our trip. Vacations are amazing, but from what we'd read, after a couple of weeks the novelty wears off. Can you imagine the kids saying, "Aww, do we have to go to Disney World again?!?" But it happens, eventually.
Whenever we plan for a trip, I spend hours poring over web sites and online message boards. I felt like travel guide books left me with a ton of questions. So we decided to take our time in Iceland to work on a travel guide book for families visiting Iceland. The goal was to try and create a book that would save parents like me hours and hours of online research. We'd have it all in the book!
5. Where did you stay?
My first instinct is to look for hotels. But now that there are 7 of us, we just don't fit into one hotel room any more. And hotels in Iceland are often quite small—we might not have fit in 2 rooms! Most of the time, we rented houses through AirBNB. For the price of one hotel room, we had an entire house to ourselves, with a kitchen. Many of the houses had washers and dryers, and some even had outdoor hot tubs.
Here's one house we stayed in in the town of Djupivogur; we had half of of the top floor of the building to the right.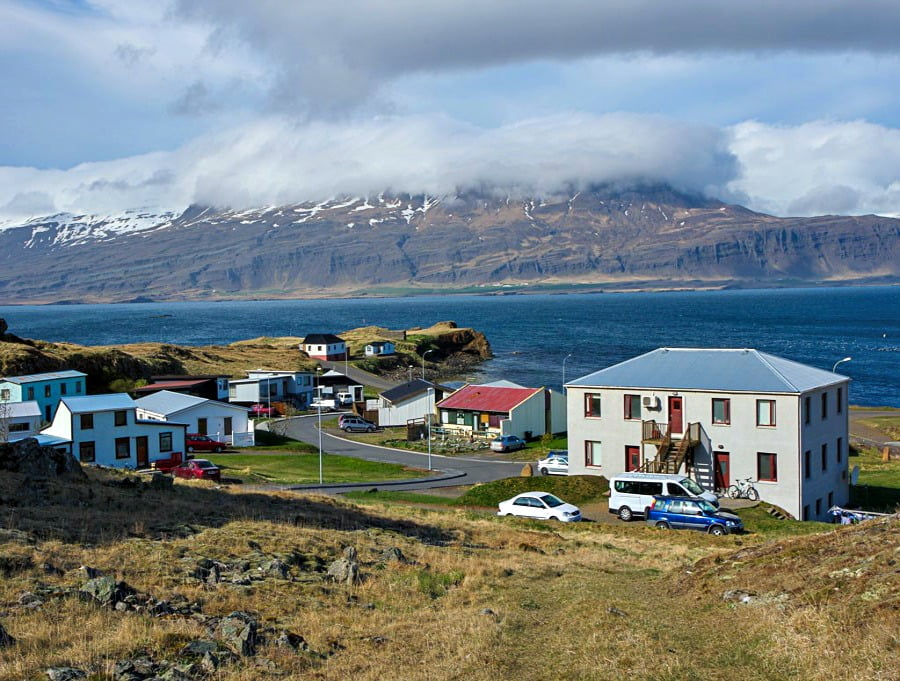 Renting a house is becoming much more popular. In fact, there a concern in Iceland that AirBNB is driving up the cost of housing for citizens of Iceland, and the government is adding some restrictions for 2017!
6. How did you get around?
We rented a car to have the maximum amount of flexibility. In the US, it is very uncommon to have a manual transmission car. For the most part, only car enthusiasts use a manual transmission, and they have to special order the car.
I had reserved a large automatic transmission Toyota Landcruiser for our family, with a roof rack for our luggage. When we arrived in Iceland, tired after a very short overnight flight (it's under 5 hours!), we realized that we simply wouldn't all fit in the car. There was almost no room behind the third row of seats, and the roof rack held maybe 2 suitcases. Then I heard the words I dreaded: "Can you drive a manual transmission car?"
The reasonable answer was no: I had had a total of 2 hours of practice on one, and that was well over 20 years ago. But my answer was, "I guess I have to say yes?"
It was a trial by fire, but I figured it out. And we had so much room for all of us and all of our luggage in this 9 passenger van.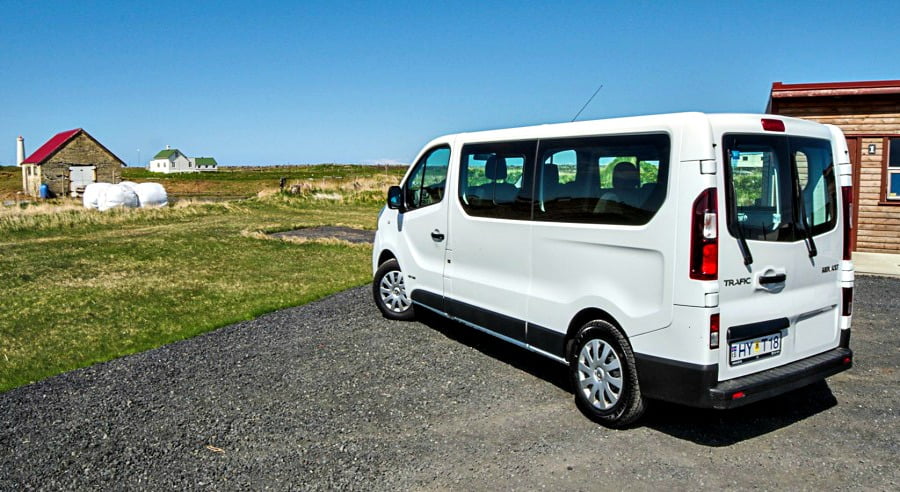 7. What did you do on your first day?
We had booked an apartment in a town about 10 minutes from the airport, which I am thankful for, since I had to remember how to drive the van! In the van picture above, you can see a lighthouse we walked to along the ocean. For us, it made sense to take a day and relax and get our bearings and let the kids relax and run around.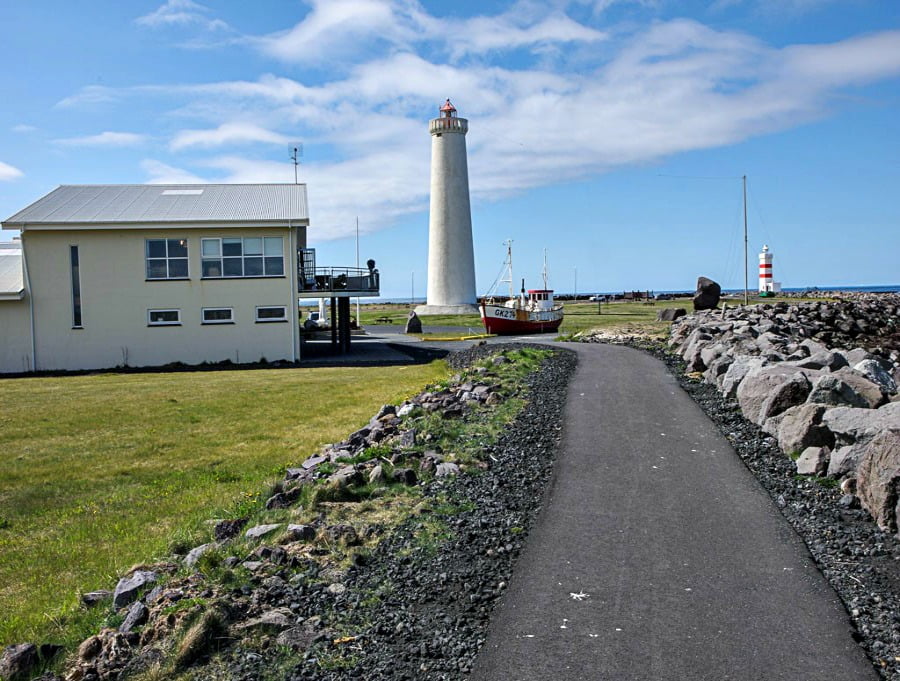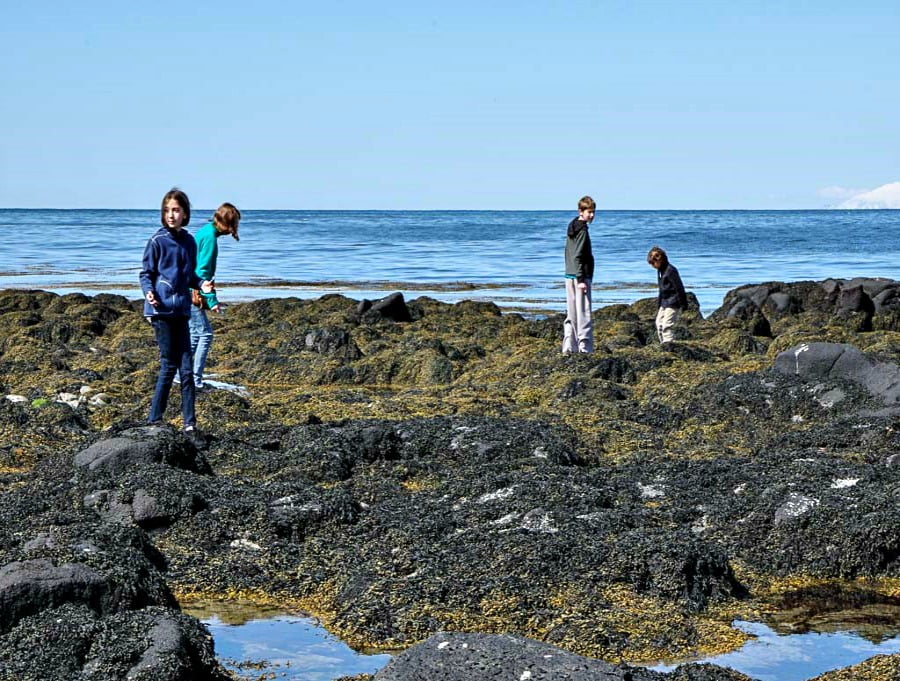 But there are a ton of things to see near the airport. The airport is in Keflavik, about 45 minutes outside of Reykjavik. Less than a 10 minute drive from the airport you'll find a Viking Museum, a Rock N Roll Museum, a giant breathing sculpture of a Giantess (from an Icelandic children's book) and much more.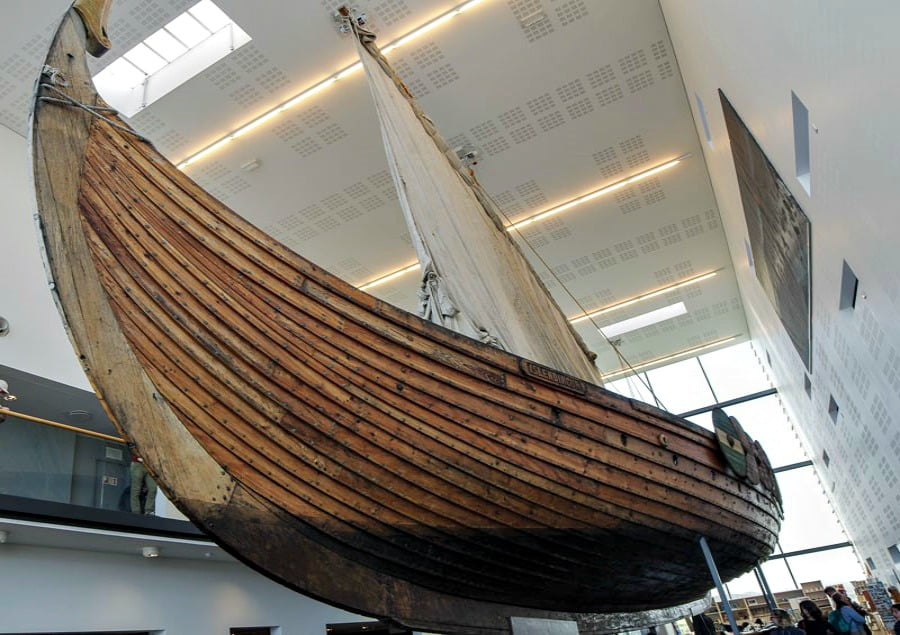 8. You did some amazing days out on your trip – which one did you enjoy the most?
Don't make me pick just one day! I'm going to say our day (well, overnight trip) to the Westman Islands. The largest of the islands is the only one that is inhabited, and it is just a few miles off the south coast of Iceland. The entire island was almost destroyed by a volcano in 1973. I met a woman who was there at that time and had to evacuate! There are hiking trails in the lava from that eruption. As you walk by, you'll see signs marking houses buried a hundred feet below: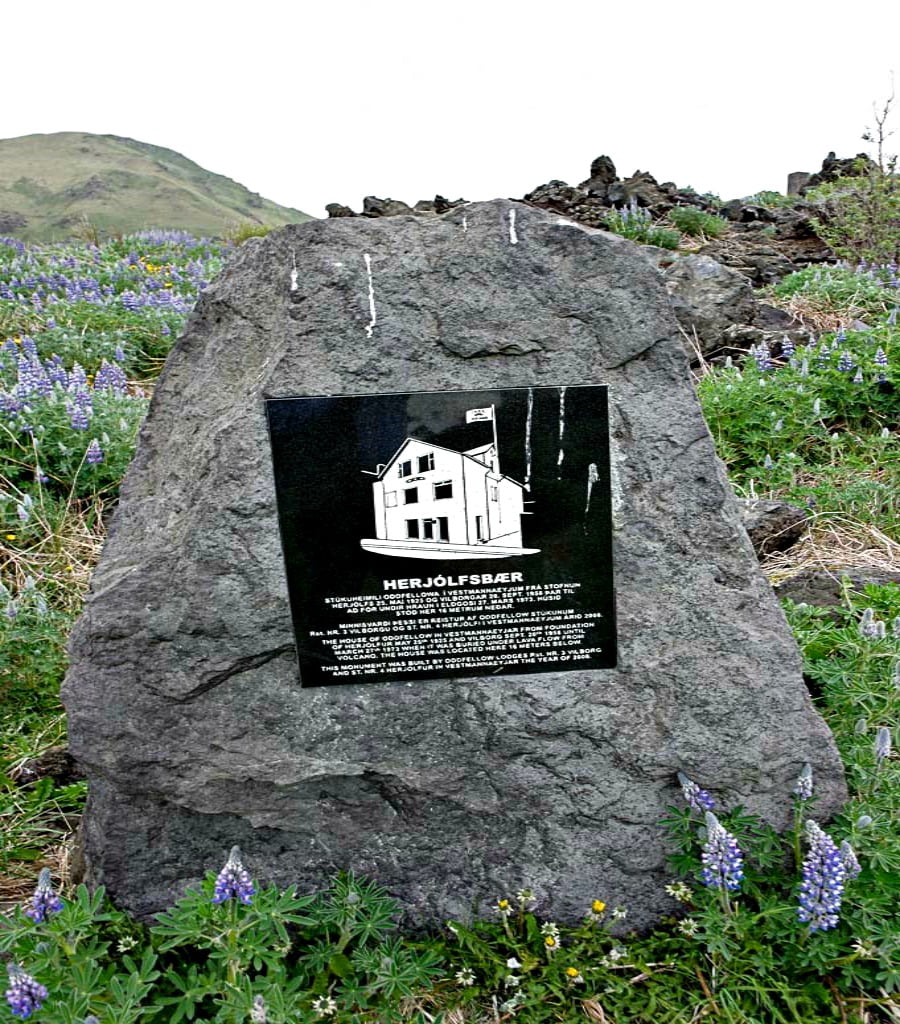 There's an amazing Volcano Museum, where they dug out a house that was buried in the lava; it remains in its original location. You can look up toward the volcano and try to imagine the power of the lava that buried this house and half of the island with it. Remember that this isn't ancient history—this was barely 40 years ago!
You can also take a boat ride around the island and check out the intricate natural rock formations. My favorite is elephant rock: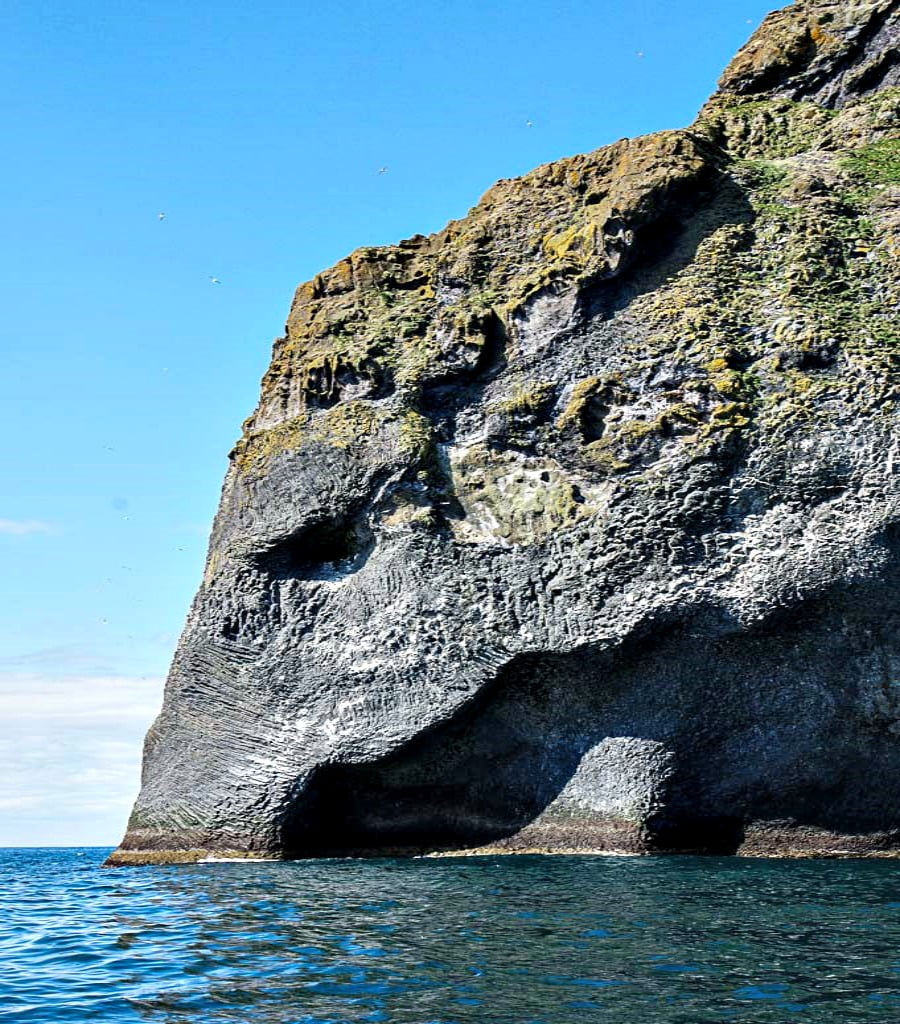 Almost everyone gets to the Westman Islands by ferry, and the ferry has limited capacity. Most tourists don't make it down here, and it definitely felt unique.
9. What did you enjoy seeing and doing the most?
I really enjoyed an hour long hike with my 7-year-old to a stunning waterfall in East Iceland called Hengifoss: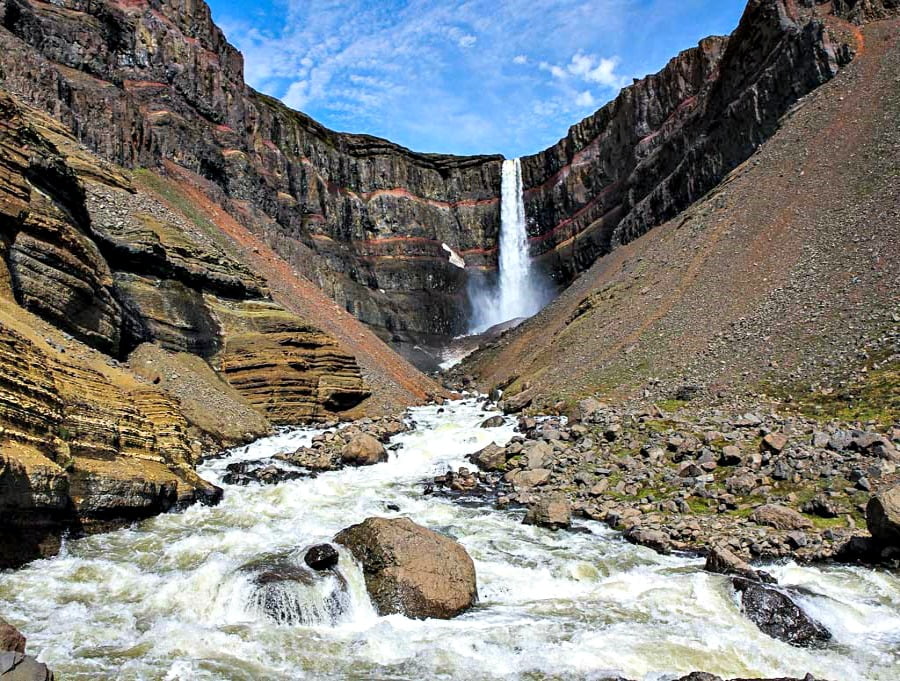 My older son loved the ATV tour we did over the black sand beaches in South Iceland. The black sand comes from lava rocks: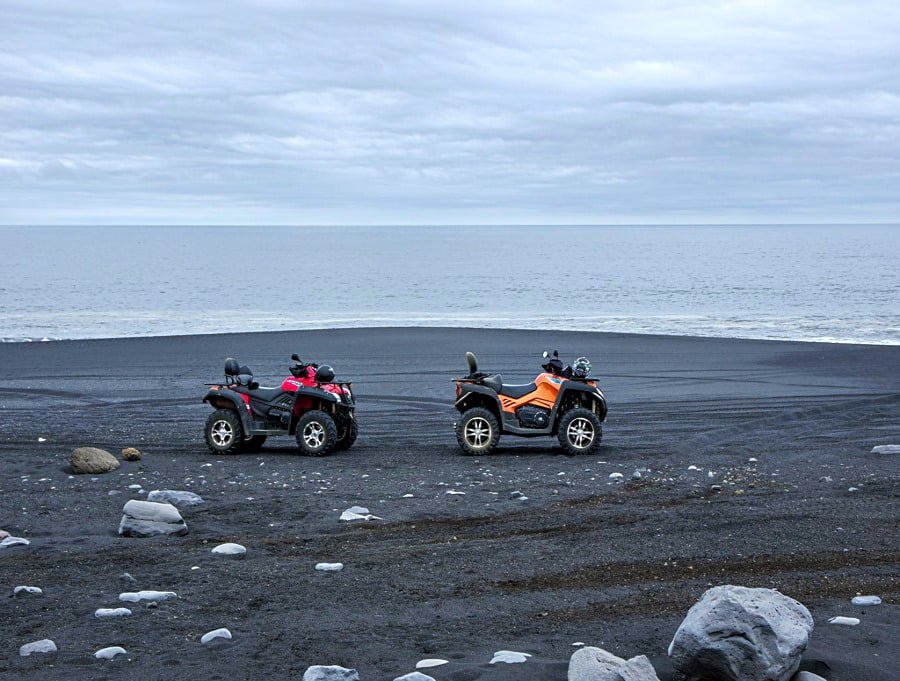 Everyone loved a local petting zoo called Slakki, where locals from Reykjavik head out to enjoy the countryside: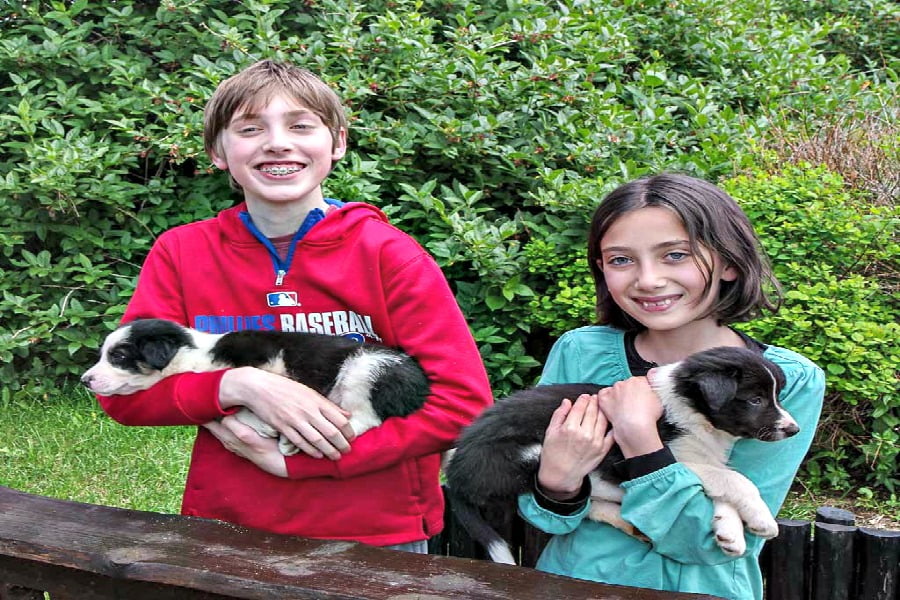 I also have to mention one of Iceland´s most popular (and crowded!) tourist destinations, the Blue Lagoon. You can bathe year-round in warm mineral-rich water, which is actually first used in a power plant to generate electricity.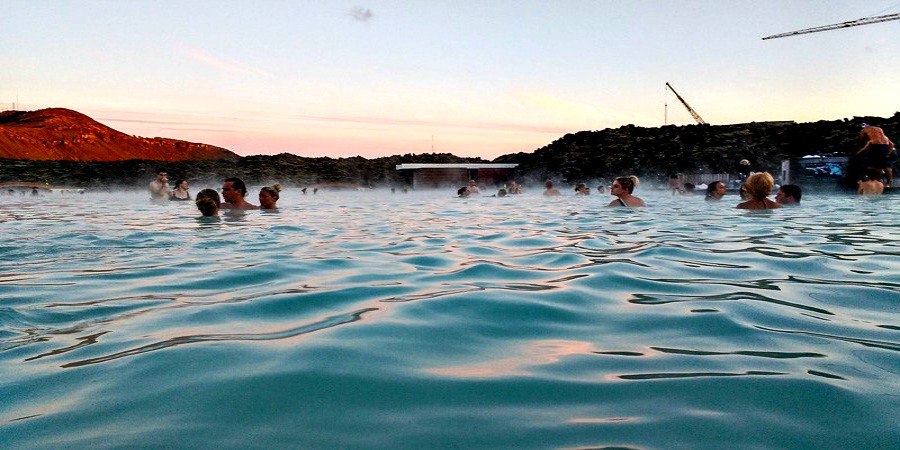 I could go on for days! Two more: One of my daughters said Into the Glacier was a highlight for her: Some Icelanders literally bored a hole through a glacier!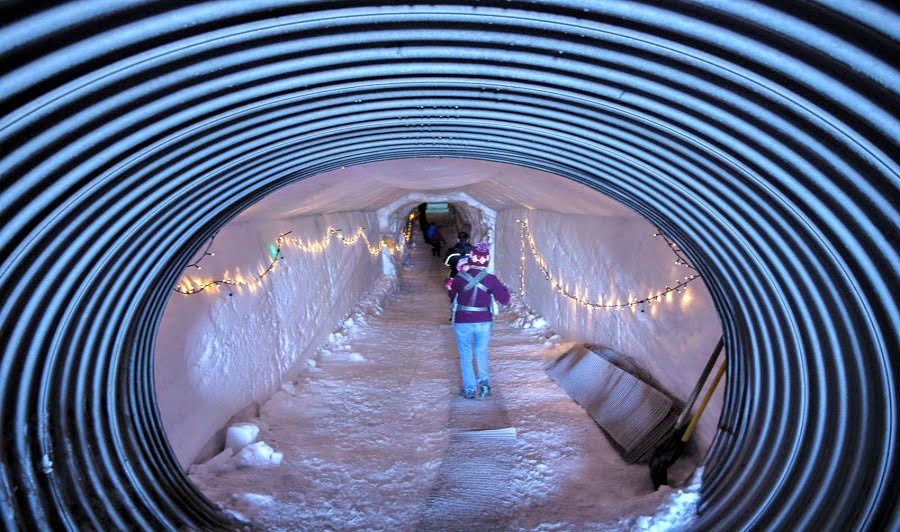 Finally, my oldest said she loved the Ljósafoss power plant museum. It's an incredible museum near the Golden Circle attractions. It's completely free, and they even provide free juice and hot chocolate! Get there early and you'll have the place to yourself, as we did:
10. How expensive did you find Iceland to be?
Airfare is very cheap– Wowair has flights as low as £50 each way. That fare is hard to find, but it's not too hard to find a return ticket for £300 or so in the off season. And lodging with Airbnb seemed reasonable; we found large houses to hold all of us for £160 a night in most places.
But food, car rental, and tours are all expensive. This is where having lots of kids comes in handy: you can save a lot on food and tours, since it is very common to offer substantial discounts for kids. Whale watching trips from many companies are completely free for kids 6 and under; many buffets are also free for smaller children. (The best meal we had was free for kids 14 and under. So the best meal we had also ended up being the cheapest meal we had!)
Clothing and electronics are extremely expensive—maybe 4 times as much as in the US. Be sure to bring everything you need!
11. What was the food like?
It's as adventurous as you want it to be. For those who like familiar foods, you'll find hot dogs, hamburgers, fish and chips, and pizza just about everywhere. But for the more adventurous, you can also find whale meat (which is the subject of much debate), pungent fermented shark (which is really just for the tourists), and dried fish jerky (which made my family leave the room whenever I opened a package).
Here are some of the foods we enjoyed:
Lamb. All of the lamb in Iceland is free range. You'll see sheep around everywhere—you need to be careful when driving!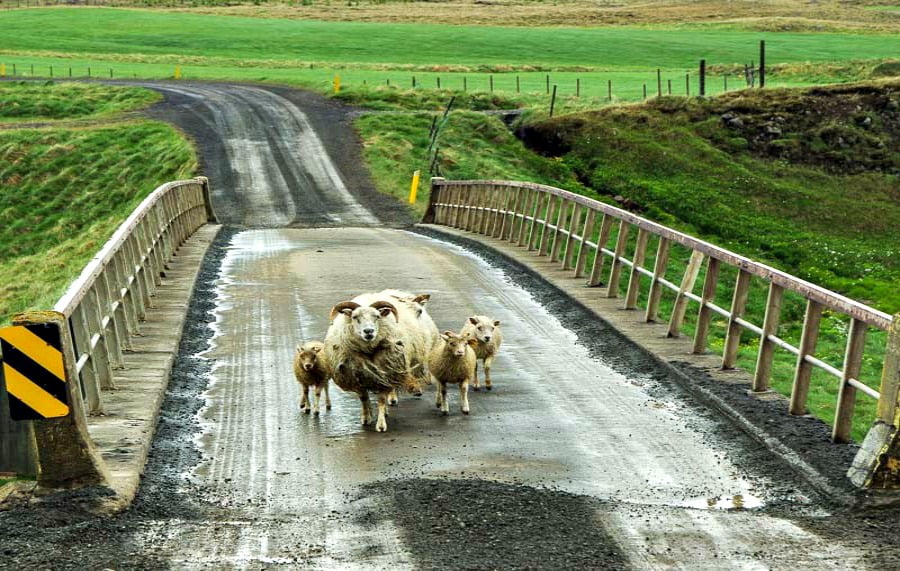 In particular, we enjoyed the traditional lamb soup. You'll find many variations on this, and it can be thick or thin, but it's always a rich broth with potatoes, other vegetables, and spices.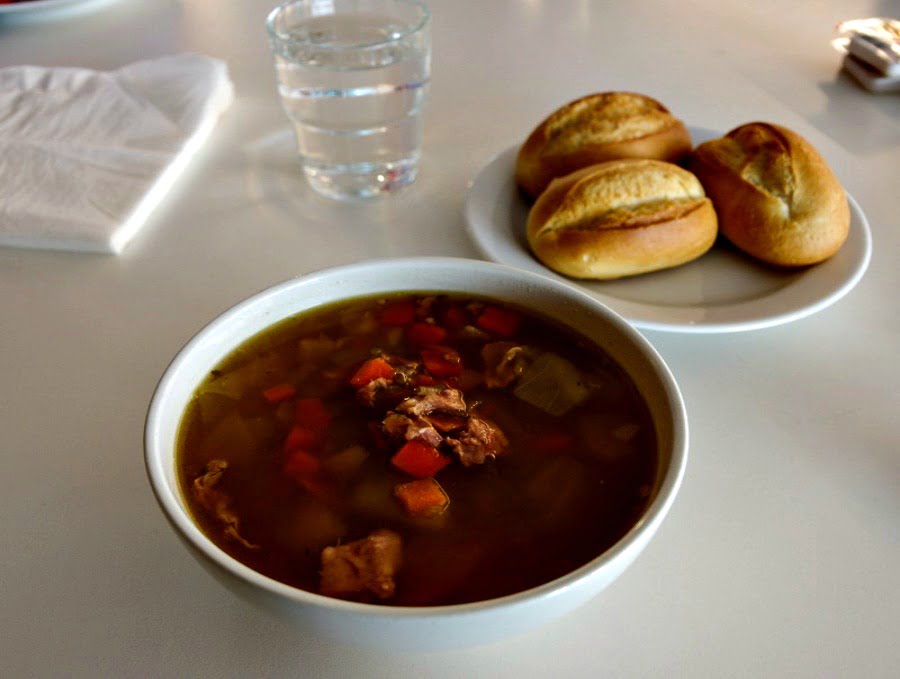 Fresh fish. The catch of the day is usually a good bet, since it's often literally the catch of the day. Many restaurants will offer a small portion on the kids menu. We enjoyed a restaurant called Icelandic Fish and Chips by the Reykjavik Harbour.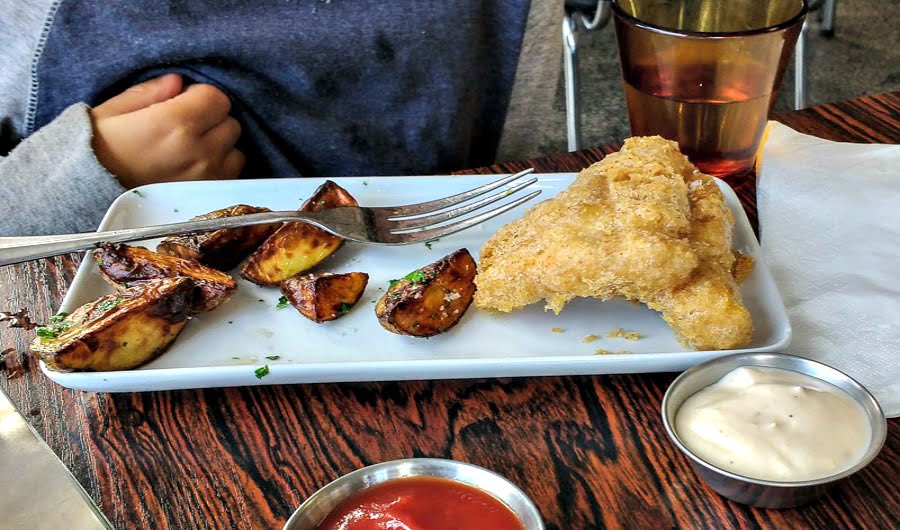 Skyr. This is a yogurt-like dairy product; you'll find enough variants that everyone in your family should find a type they enjoy. There are caramel skyr drinks; fruit-flavored cups of skyr; even skyr cake, which is similar to cheesecake with fruit toppings.
See our post about food in Iceland if you'd like more information:
12. How baby friendly was Iceland?
We felt very welcome everywhere we went. We didn't eat in a ton of fancy restaurants, but just about every restaurant of every level offered us a high chair, even though our baby was usually too little for it. Lora had no issue with breastfeeding at all, and most public bathrooms had baby changing stations.
13. Did you have any issues with taking a 6 month old baby to Iceland?
Our biggest issue with bringing the baby was that most of our family and friends though we were crazy!
There were some days where our schedule called for a 2 or 3 hour drive. If we spent a lot of time at points of interest earlier in the day and left this driving for the late afternoon or evening, we ended up with a very grumpy baby stuck in her car seat.
The other issue we had was the amount of light in the summer. We knew this going in, but it's tough to internalize until you actually experience it— quite simply, it doesn't get dark in the summertime! Here's what it looked like around midnight on July 3rd: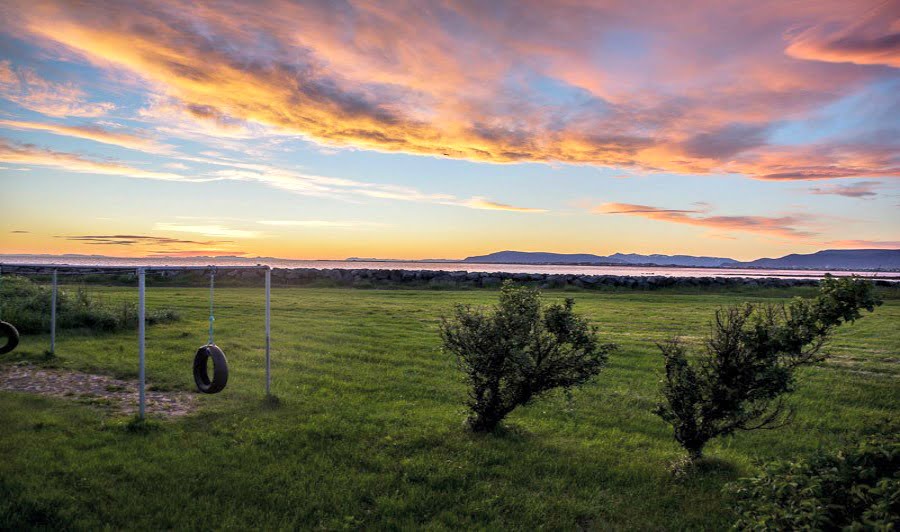 Some places we stayed in had excellent room darkening shades, but the shades in others were so poor that we could read in the middle of the night in our bedroom!
14. Would you recommend Iceland to other parents with young children?
Absolutely! Especially coming from the UK, where the flight is only about 3 hours! You can be adventurous, and go on hikes to waterfalls, snowmobile or hike on a glacier, or much more. Or you can relax, explore Reykjavik, and drive or take a bus tour to see the Golden Circle attractions: Gullfoss waterfall, and Þingvellir National Park, and Geysir geothermal area: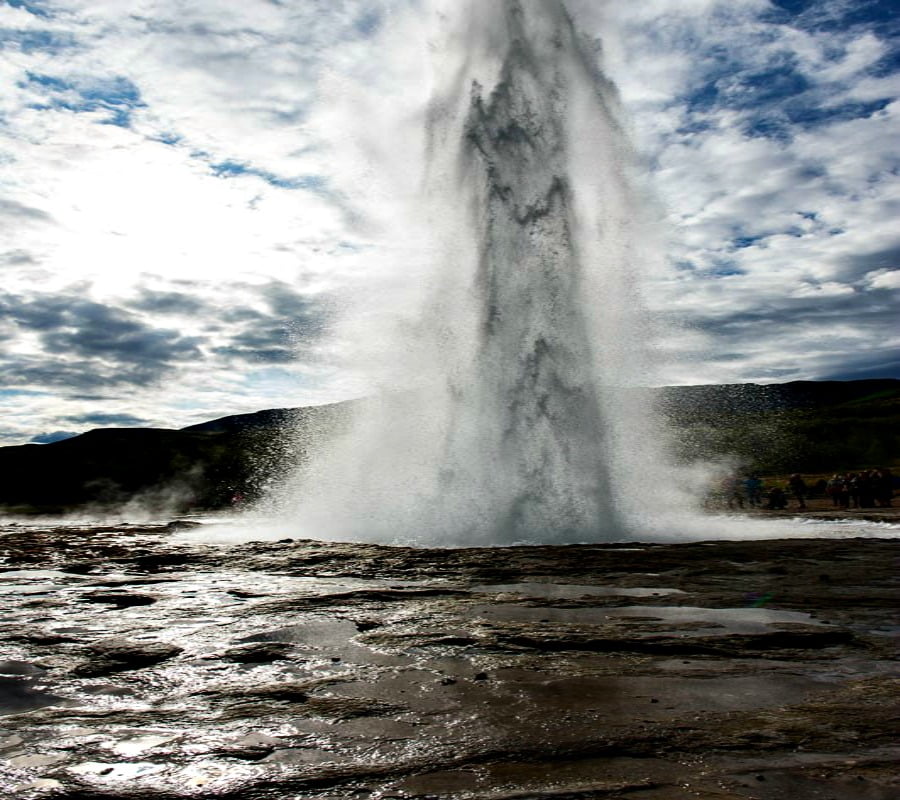 You can camp in tents or a campervan, or stay in hotels our houses. There's so much to see and do—we didn't even come close to covering it all over the entire summer!
Oh, I almost forgot—no matter what your plans are, you need to head to one of Iceland's many geothermally heated swimming pools. There are a dozen or so scattered around Reykjavik, and almost every town will have one as well. You'll find several pools of different temperatures, several hot pots, and often waterslides too. Most of the water is bath temperature, and you can visit all year round!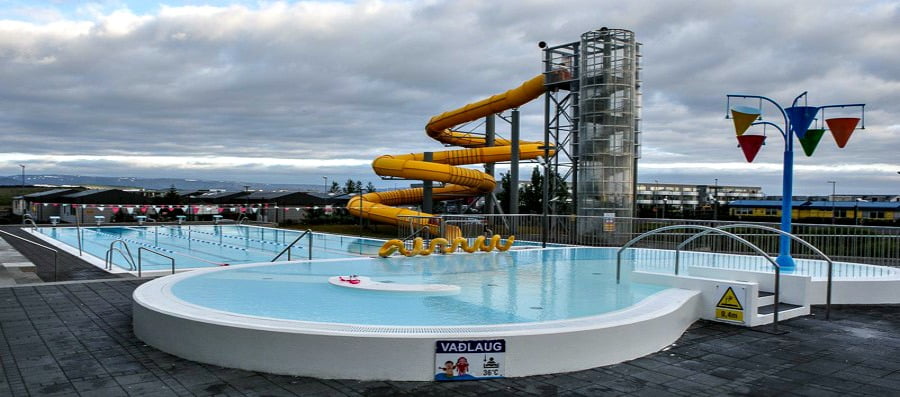 Here are some posts that might be interesting to your readers:
Planning your Iceland Trip – Iceland with Kids:
The Blue Lagoon- visting with kids
Whale watching in Iceland: Tips and Tricks for families
And here are our live trip updates, chronicling our adventures:
http://icelandwithkids.com/category/live-from-iceland/