A Late Summer Road Trip Around Northern Ireland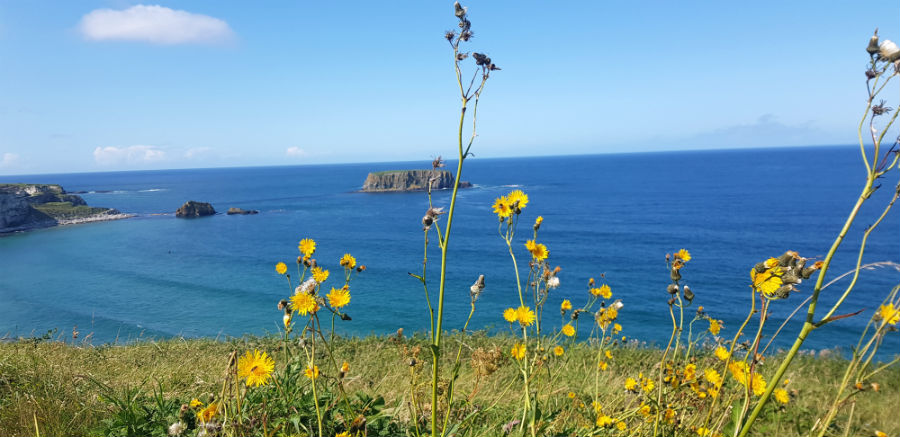 We have just got back from a late summer week long holiday in Northern Ireland. Northern Ireland has been on our bucket list for ages (and I must confess to not seeing 1 episode of Game of Thrones yet), but we have been wowed of images of the Giants Causeway, rolling green hills, hip cities like Belfast and of course the impressive Titanic museum.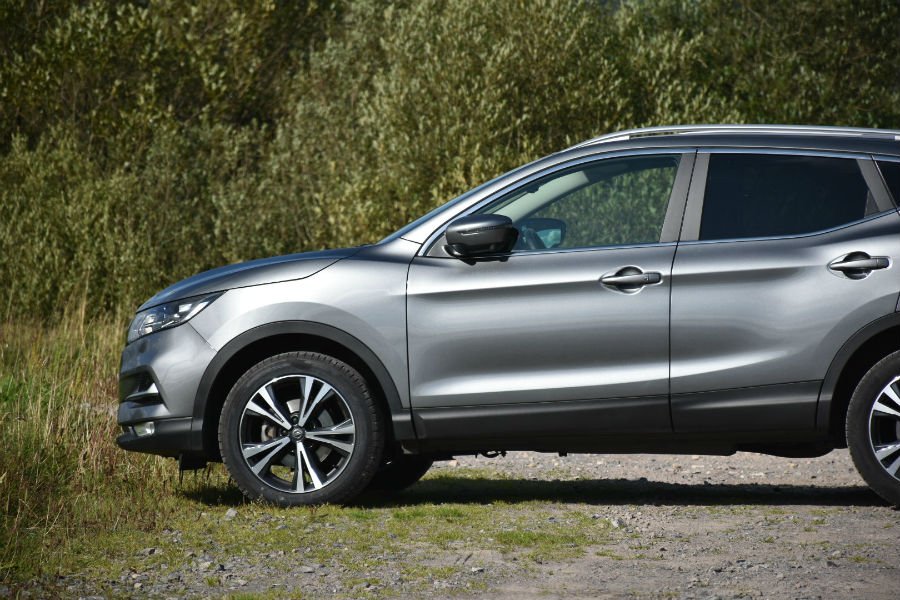 We flew from Liverpool airport across the Irish sea to Belfast and picked up a hire car upon landing. We arranged our car hire via Auto Europe who arrange car rentals in over 20 000 locations in more than 180 countries. They work with the main car hire providers to search for the best prices, and have won numerous awards including Europe's Leading Rental company. Auto Europe had arranged our car hire with Europcar, which was in a great location in the Arrivals area at Belfast Airport just past the luggage carousels. There was no queue so within 5 minutes we were on our way again having collected the keys for our Nissan Qashqai which was handily parked in the car park just outside the main terminal. We had booked a family car which comfortably fit 2 suitcases in the boot and had an inbuilt sat nav system. Car seats could be hired through Auto Europe but we had opted to bring our own. For more information about hiring a car with Auto Europe in Northern Ireland click here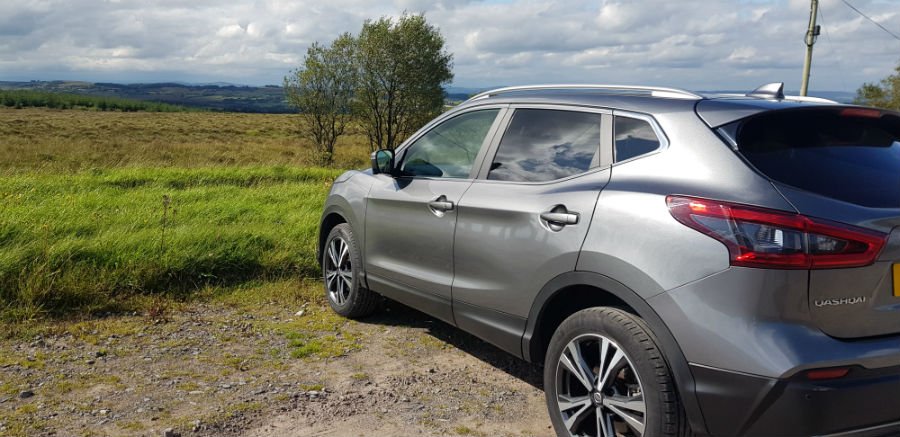 We were staying in the Fermanagh Lakelands which is one of the least populated areas of Northern Ireland known for its waterways and spectacular scenery – think the Lake District of Northern Ireland. Fermanagh is about 90 minutes drive from Belfast Airport, along quiet, traffic free roads and soon we were arriving at the cottage we were staying in for the week.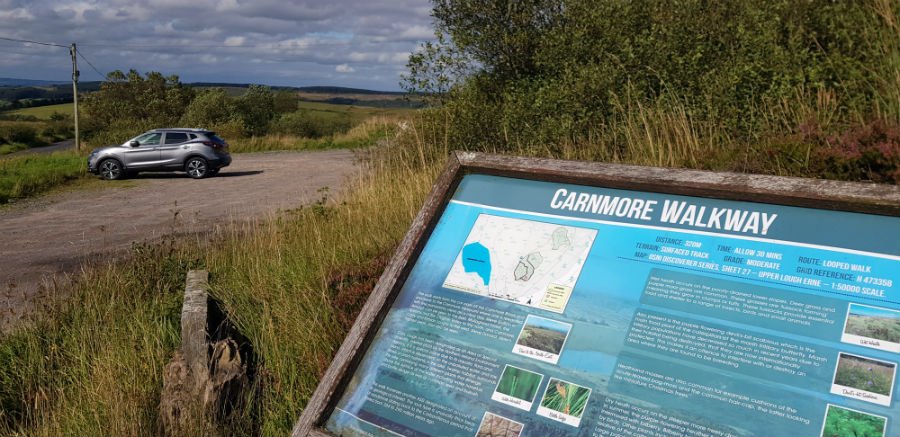 Northern Ireland is quite a compact country so a car is a great way to get around and make the most of your visit. Fermanagh is in the south of Northern Ireland near to the border with the south – it is possible to drive over the border but you will need to pay extra at the car hire desk in order to be able to drive in Ireland – worth noting if you are planning to do this. Our first day in Northern Ireland was warm and sunny so we headed to one of the many National Trust properties in Fermanagh. We spent the day at Crom which is set on the shores of Upper Lough Erne, and is known for being one of Ireland's most important nature conservation areas. Children will love the old ruined castle, climbing on ancient yew trees which are over 900 years old and having a picnic overlooking the lough. Boat hire is also available. The tea room is recommended too!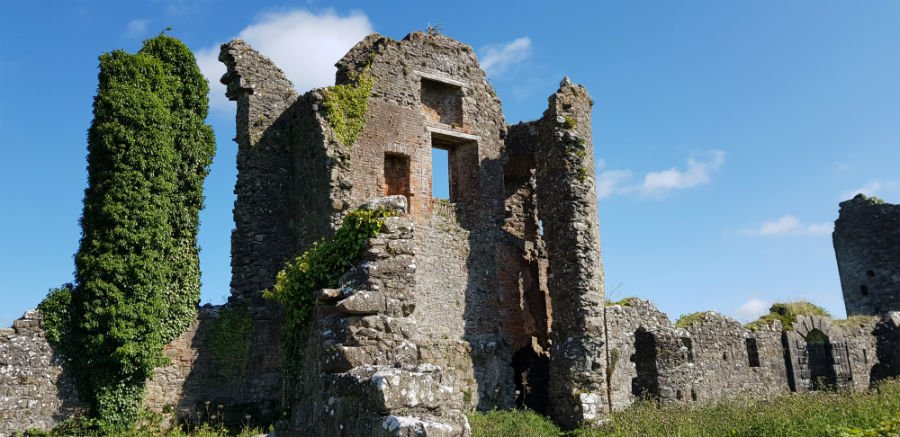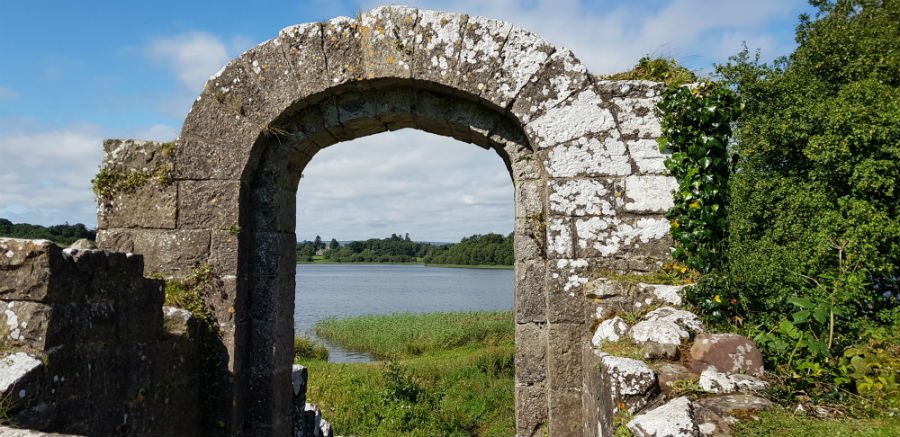 The next day it was raining so we headed to the Marble Arch caves which are located in the Marble Arch Geopark. Families can explore one of the finest show caves in Europe with their underground rivers, winding passages, impressive stalactites and stalagmites and chambers. The best bit about a trip the Marble Arch caves is an underground boat ride along a river. These boats are powered by electric and take you on a short journey through the caves where tours continue on foot. An unforgettable experience. As well as the caves, the Marble Arch geopark has lakes, forests, viewing points, waterfalls and castle which you can explore after your trip underground to the caves.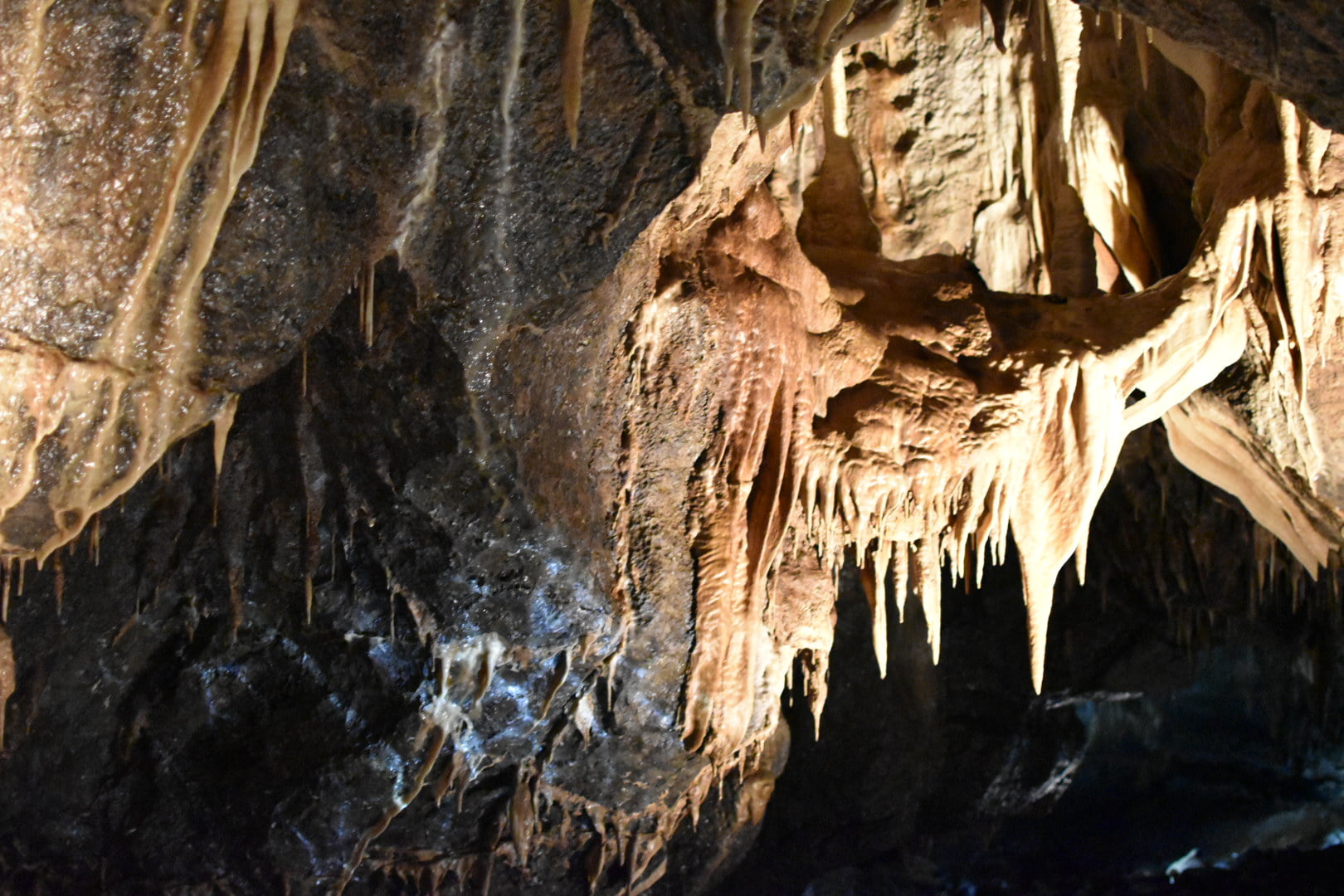 The National Trust at Florence Court is a few minutes drive from the Marble Arch caves. The walled garden is well worth a visit – looked after by an army of gardeners, this garden is packed full of bee loving plants, vegetables and fruit. Produce from the garden is available to buy at the shop.
Our Northern Ireland road trip stepped up a gear the following day when we packed up the car with an overnight bag and headed up to the Antrim coast to visit the Giant's Causeway, the Carrick-a-Rede rope bridge and the Causeway coast. Our first stop was the Carrick-a-Rede rope bridge which is run by the National Trust. You will probably have seen photos of people walking precariously across this 20 metre long bridge 30 metres up in the air above the rocks. Fishermen used to cross these rope bridges to get to an island at the other side to check on their salmon nets. As well as the excitement of crossing the bridge, there are fantastic sea views over to Scotland on clear days. The bridge does get busy so I would recommend booking in advance.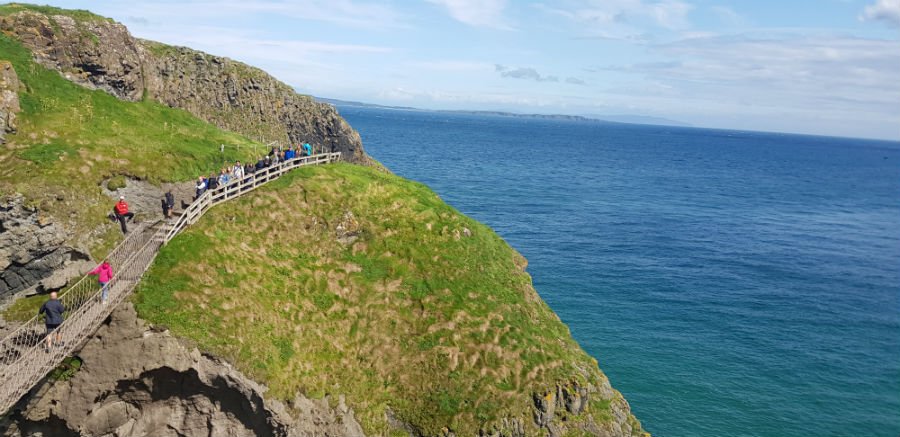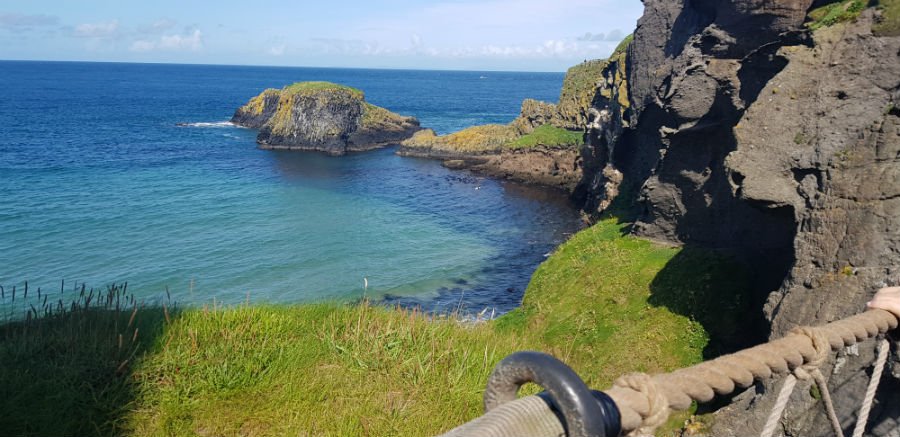 We continued our tour down the coast to the Giant's Causeway. This UNESCO site is also owned by the National Trust and is an area of 40 000 interlocking basalt columns which were the result of an ancient volcanic eruption. The audio guides are a great way to learn more about the history of the causeway – children's versions are available. Giant's Causeway does get busy so I would recommend getting there early in the morning to be able to spend some time there without the crowds.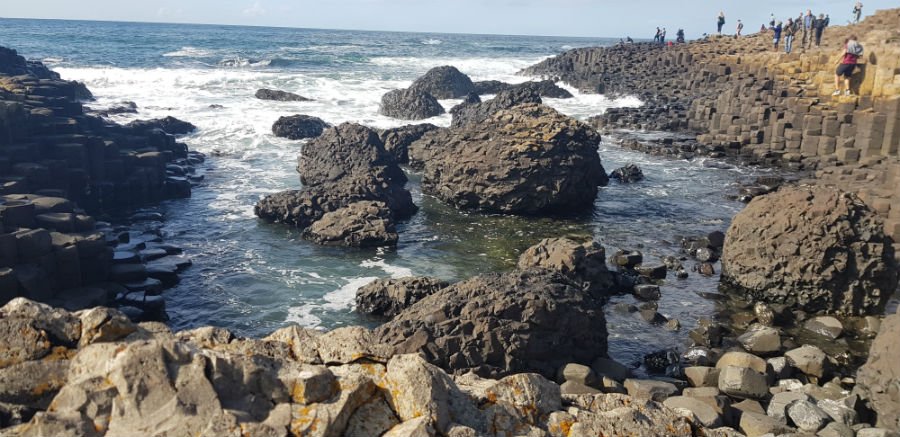 We spent the night in the Premier Inn at Coleraine before heading back to Belfast to go to the super impressive Titanic museum. My children are big Titanic fans and this museum did not disappoint. There is a lot of reading involved which might not be ideal for young children, but the museum also tells the story of the how the ship was built in Belfast and has a little 'ride' through the shipyard. The museum is a series of exhibitions and ends up with a film about how the ship was discovered at the bottom of the Atlantic and how it looks today. Very moving.
Our final few days in Fermanagh were spent exploring more fantastic museums such as the Ulster American Folk Park. This is one of the Northern Ireland's best museums and tells the story of the Irish people who emigrated to the USA. It is a very interactive museum where visitors can tour around cottages, shops and workshops firstly in Ireland, then go on a 'ship' to emigrate before arriving in America and discovering what life was like for the emigrants when they arrived. There are lots of actors along the way to tell stories. We also visited the market towns of Omargh and Enniskillen – again, great for a wander. Enniskillen is a particularly attractive location alongside a loch with an impressive castle to explore.
Before we knew it, our week in Northern Ireland was over and we were driving back to Belfast Airport to drop our hire car off and catch a flight back to Liverpool. We had had a fantastic week, and it has whet our appetite for exploring more of this fascinating country. We would love to spend more time on the Antrim coast, possibly basing ourselves in Port Rush, and explore Derry too. Next time….