A Weekend Glamping At Oakdown Holiday Park In Devon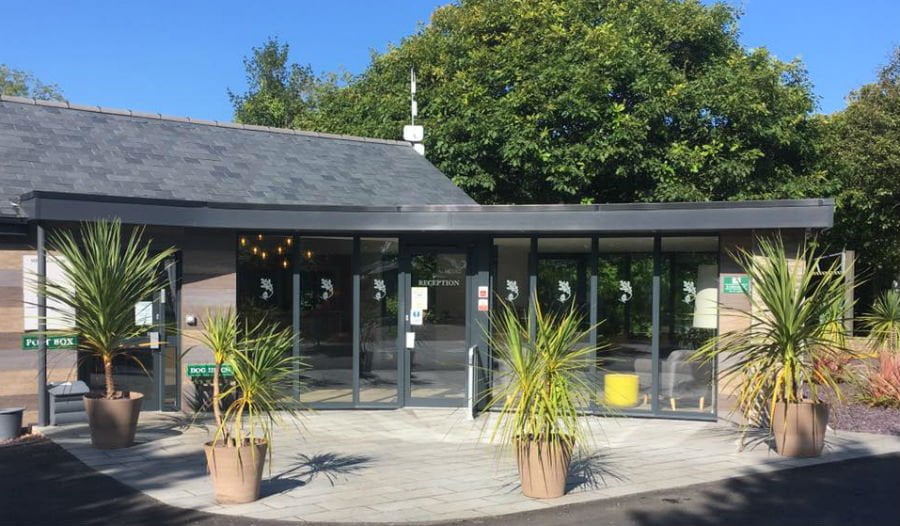 Oakdown Holiday Park is a 5* holiday park close to the beach at Sidmouth and the Jurassic Coast in Devon. As well as touring and caravan pitches, they also have invested in cozy Premier Pods and Shepherd Huts to provide families with the ultimate glamping experience. Kiddieholidays contributor, Heidi, spent a weekend at Oakdown Holiday Park with her family testing out their Premier Pods to see how family friendly they were. This is her review.
Oakdown Holiday Park – 5* Holiday Park In Devon
After a few camping trips over the last few years, we hadn't got round to digging all our camping gear out this year, so the girls were excited to have the chance to go glamping this weekend (knowing it would probably involve toasting marshmallows at some point).
We arrived at Oakdale late on Friday after reception had closed, but the friendly porter showed us to our pod, stopping to show us where the amenities were on the way). Within 10 minutes we had unloaded the car (parked right next to the pod) and were settled in – with none of the usual dramas over lost tent pegs or children wandering off with part of the tent. The Friday fish and chip van was still open on site but we had eaten before arriving.
The Premier Pods At Oakdown Holiday Park
The premier pod had a small dining area with a kettle, heater, microwave and fridge (with freezer compartment), bin and storage cupboard, along with a pull out table with 4 stools.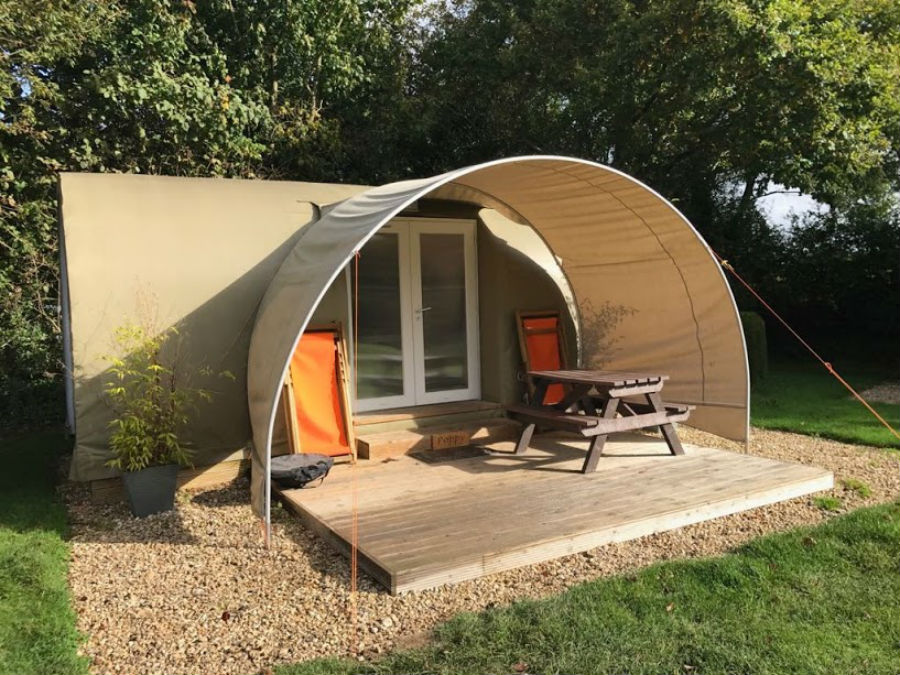 On the left was a twin room with blackout curtains that could be undone to form a door. My daughters loved the little pockets by the bed to store their books and toys in, and there was a handy under bed storage box for any other items.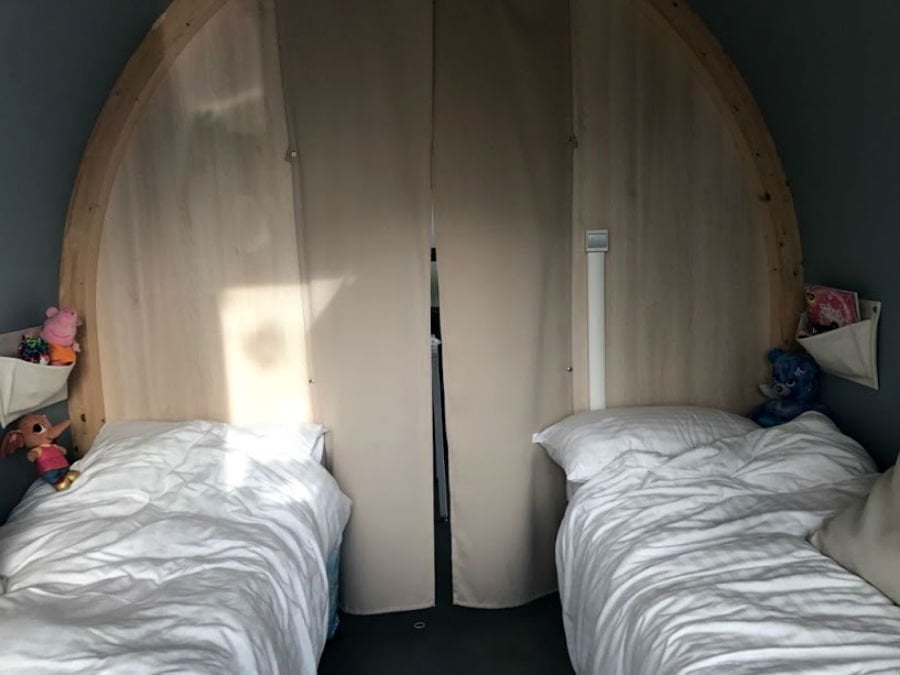 On the right was a double room, we had been given a bedding pack so the beds were all made up (and very comfy), with shelving and bedside lights. We also had blackout curtains that would form a door. It was warm and dry, with doormats to keep the mud at bay.
Outside were 4 deckchairs and a picnic bench on decking, under the shelter so plenty of seating whatever the weather.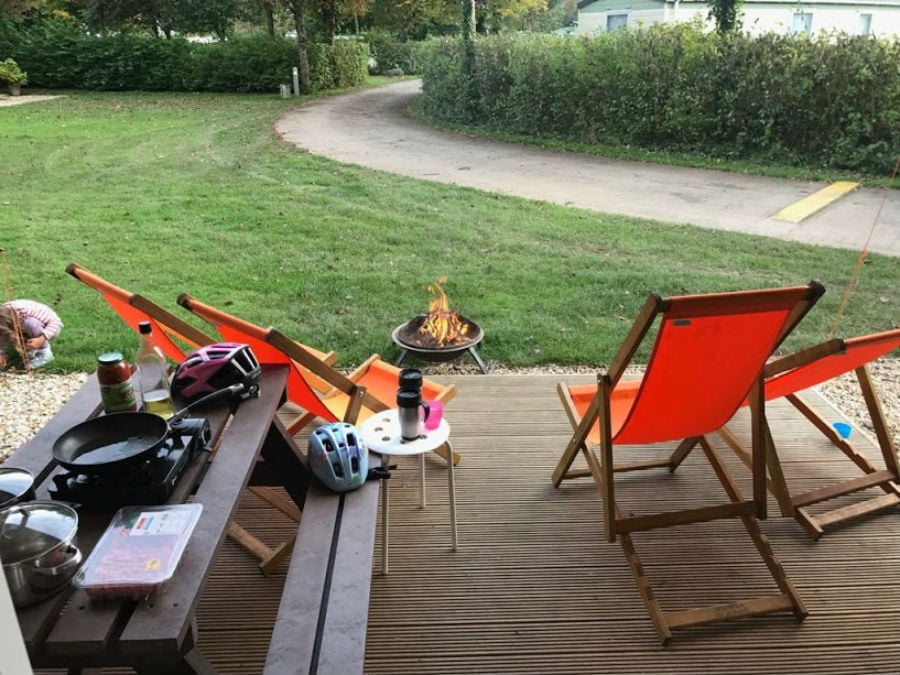 There was a toilet block a few steps away, for use only by the 6 pods in our area.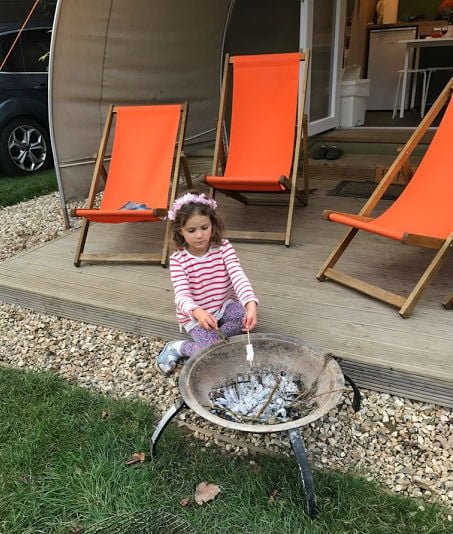 Premier Pod Features At A Glance
Beds with mattresses
Lighting
Heater
Microwave
Fridge
Cupboard, worktop
Dining Table and Stools
Double sockets
Smoke Detector
Carbon Monoxide Alarm
Picnic Table
Water Point Nearby
Facilities For Families At Oakdown Holiday Park
The amenity block was a short walk through the site, with plenty of (indoor!) sinks for washing up and lots of showers. There was a family bathroom with bath, shower, sink and toilet, baby changing facilities and also a unisex shower block which we found useful as getting the children washed takes a group effort. It was all spotlessly clean.
There was a large playground that the girls liked to scoot to – the road through the site was quiet and it was safe for them to play on their scooters whilst keeping an eye out for any cars.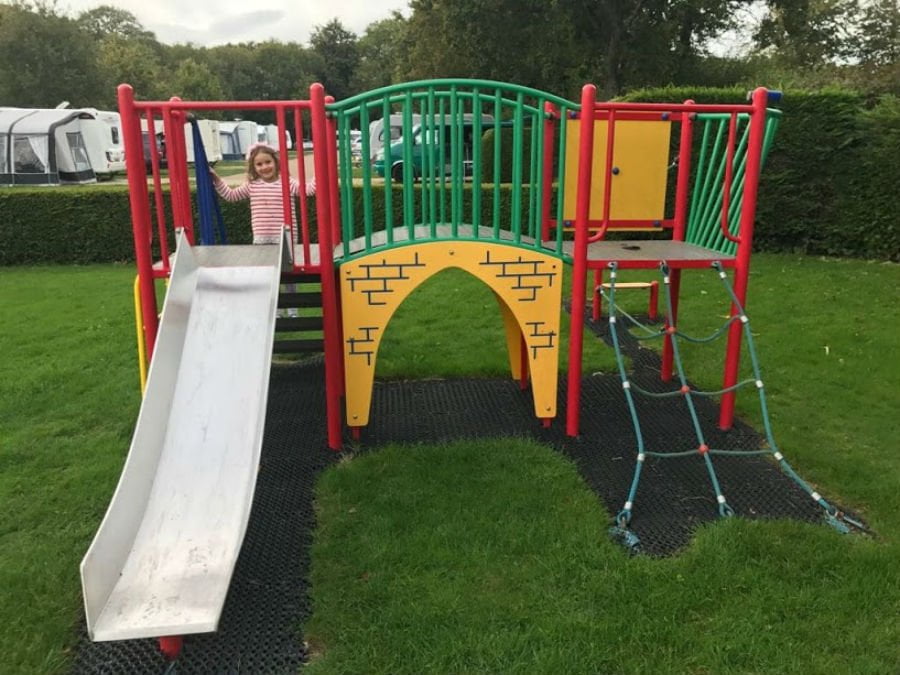 After a good night's sleep, we decided to treat ourselves to breakfast at the Coffee Lodge on site. It is open from 8.30am to 6pm serving full English breakfasts, pastries and cereals, and amazing milkshakes!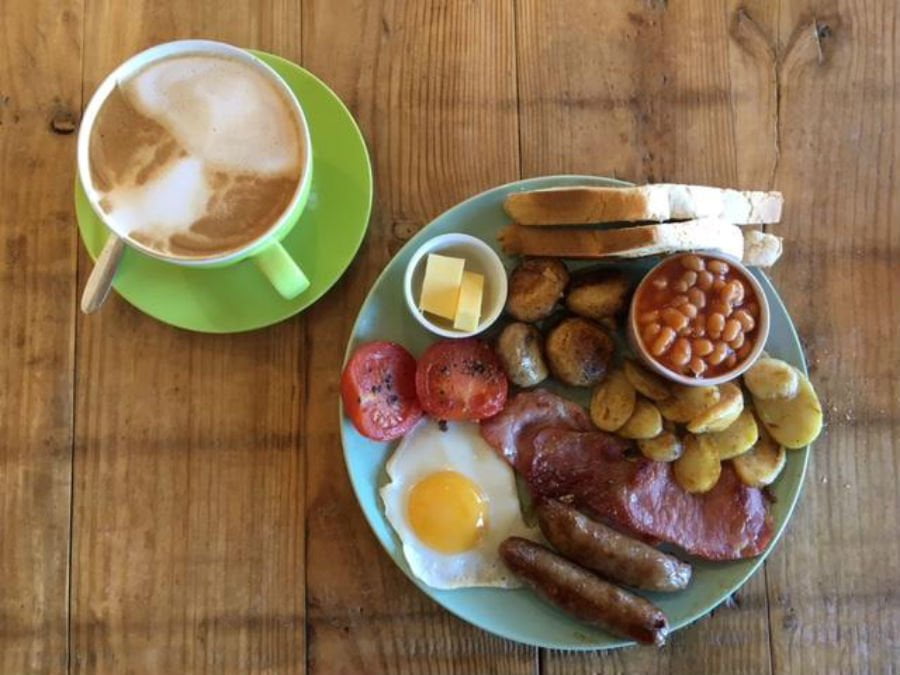 There is also a shop selling all the basics you may have forgotten. This is open from 8.30am to 6pm.
There is a second playground just outside the cafe.
There is a quiet room so you can watch TV or play pool or table football.
We picked up some information leaflets at the cafe and decided to venture to the donkey sanctuary, less than a mile down the road.
Oakdown Holiday Park: Things To Do In The Local Area
The Donkey Sanctuary
The girls loved wandering round the donkey sanctuary. As the sun warmed up, the donkeys emerged from their sheds and were happy to be stroked and groomed. Many of the paths are pushchair friendly, but wellies are a good idea if you want to wander to the further fields.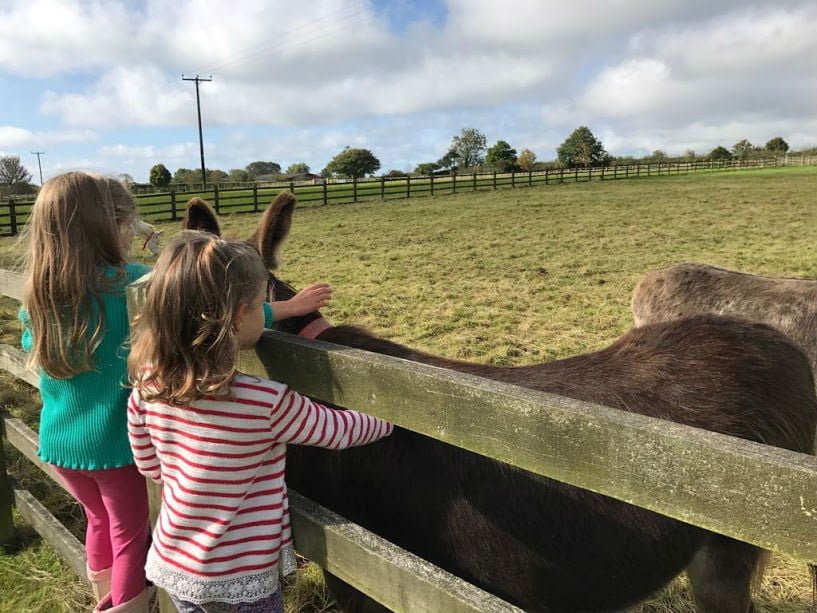 The cafe/restaurant is large and has lovely views out to sea.
Sidmouth
Another 3 miles down the road is the seafront at sidmouth. We had never been before, and the girls enjoyed playing on the pebbly beach and clambering over the rocks. We stopped for a lovely lunch at a small restaurant called the Pea Green Boat on the seafront, which served local fish (with pizza on the kids menu), and later had giant ice creams from Taste of Sidmouth on the high street (look for the queue outside). The kids ice creams for £1.50 were almost as big as their heads.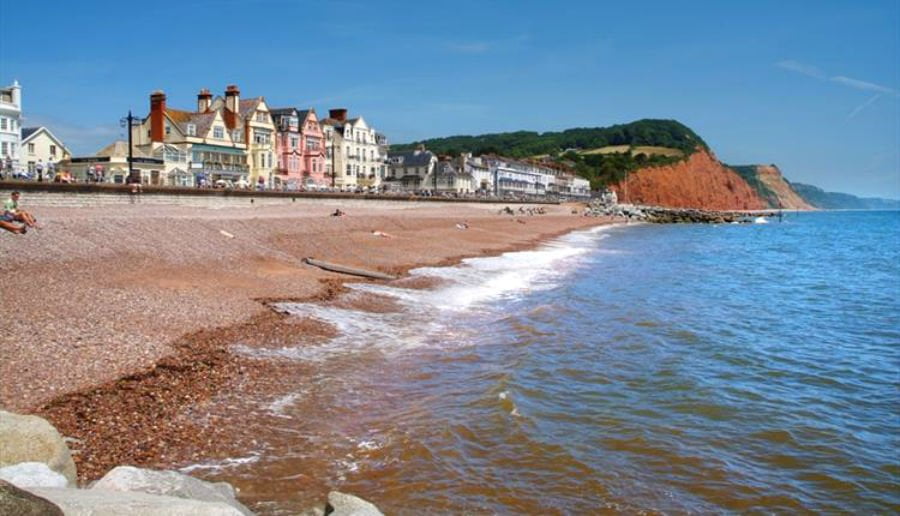 After a busy day out we headed back to our cosy pod to enjoy some toasted marshmallows.
Packing up was a doddle, no worries about the previous night's rain leaving us with a soggy tent. We just threw our things in the boot, leaving time for a final scoot round site and visit to the playground before heading home.
Oakdown Holiday Park: Need To Know
Shepherd Huts are available from £80 per night plus a £1.90 per child nightly fee. You can bring dogs too (small extra charge payable). Bedding and breakfast is included.
Premier Pods are available from £60 per night, plus an extra nightly fee per child.
WIFI is available (payable extra)
More info about Oakdown Holiday Park here