Looking for ideas about where to go on holiday with your baby or toddler in May? Read on for holiday ideas and inspiration about baby and toddler friendly holidays in May.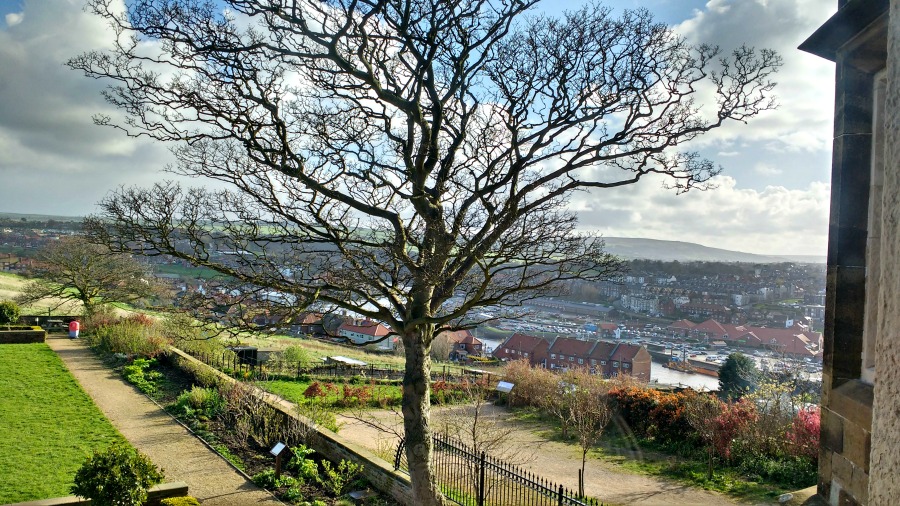 Why go on holiday in May?
In Europe, the weather starts hotting up from May onwards. Airlines start their summer schedules making it easier to get to most European holiday destinations, and the flight prices are relatively low. The sun isn't too hot either at time this of year so the risk of sunburn is lower.
If you are looking for a holiday in the UK, you can often get some really good deals on holidays in this 'shoulder' season. Grab a great deal at some of the fantastic baby and toddler friendly accommodation we have in the UK, and get out and explore the area without all the crowds.
Where to go in Europe?
Italian Lakes
The Italian Lakes are great for babies and toddlers. It is just a short flight from the UK to Venice, Verona or Milan (Bergamo), and the climate is very mild in May.
There are loads of little villages around Lake Garda where you could base yourself, and so much to do and see when you are there. Highlights include taking plenty of buggy friendly walks around the lake, visiting the pretty lakeside towns such as Peschiera and Sirmione by boat, or taking a cable car ride to the top of Monte Baldo to take in the spectacular views of Malcesine.
There are nice playgrounds at Torri Del Benaco and Lasize and plenty of shingle beaches for paddling in (bring suitable shoes to protect little feet!). Oh, and don't forget the delicious Italian gelato!
If you fancy a day out, then Verona and Venice are within easy reach of Lake Garda.
Baby and Toddler Friendly Accommodation in the Italian Lakes
Residence Ruculi
Residence Ruculi offers families spacious self catering apartments just 500m from the lake. Some of the apartments have lake views from the private balconies. They all have fully equipped kitchens and cots and highchairs are available to book on request.
There is a good range of facilities for small children including a playground, swimming pool and children's playroom.
Bella Italia
Eurocamp's popular Bella Italia parc is a popular choice for families with babies and toddlers. This large parc is located on the southern shore of Lake Garda and has direct access to the shingle beach. There is a heated toddler pool as well as an 'adventure' pool for older toddlers with slides, water chutes and fountains. You can hire a peddlo and explore the lake, or hire bikes and explore on dry land.
There is a good range of accommodation options for all budgets, and cots and highchairs are available to book. There is a supermarket onsite which stocks all the baby and toddler essentials you will need.
France
I am a big fan of France. I love everything about it, and have lots of happy memories from holidays spent there since the arrival of our eldest son in 2010. We stayed at Grange Du Moulin in the Charente region when our eldest son was 2, and this year we have booked Chaffour Gites in the Dordogne.
There are loads of low cost flights from the UK to France, and May is a good time to go because the weather is mild and the flowers are in bloom. One of the best things about France is the fantastic range of quality baby and toddler friendly gites available for families.
Baby and Toddler Friendly Gites in France
Le Vendange
Le Vendange is situated in one of the sunniest parts of France in the Charente region. It is perfect for babies and toddlers with an enclosed garden, 2 lovely heated pools, swings, a slide, a trampoline and a shaded sandpit. There are also chickens and quails which provide a fresh source of eggs throughout your stay. A raft of baby and toddler friendly equipment is provided free of charge to guests.
Pagel
If you want a bit of luxury, then Pagel is your place. These toddler friendly gites are located in a quiet valley in Southern France. The gites are furnished to a high standard and are full of little touches for a perfect toddler friendly holiday. There are age appropriate toys in each gite waiting for you on arrival, a gated swimming pool, a paddling pool for babies and toddlers as well as a pirate ship and playbarn to play in.
Adults are on holiday at Pagel too. You can book a manicure, pedicure and massage if you fancy a little treat. There are plenty of eating options too. Take advantage of the babysitting service and visit the local Michelin Star restaurant or book a Chef to cook for the night – wonderful!!
Domaine De La Dolce
Other baby and toddler friendly gites in France include Domaine De La Dolce in the Lot region with its salt filtered swimming pool. There is an indoor playroom with dressing up clothes, baby gym and ride ons in case the weather is a little bit unsettled in May. For outdoor fun, there is an 'enchanted' outdoor playground which wooden house!
Les Crouquets
Les Crouquets offers baby and toddler friendly gites in the Dordogne. There is a large salt water swimming pool, toddler splash pool, huge playbarn as well as farmyard animals. Plus there is the beautiful Dordogne region on your doorstep to explore.
Le Verger
If you want to take the grandparents on holiday with you, or go with other families with babies and toddlers, then the 7 bedroom Le Verger gite in the Dordogne region is ideal. It can sleep up to 14 guests, has a private heated pool and swim spa and is baby and toddler friendly too.
Holidays in the UK with a Baby or Toddler
Scotland
Scotland in May sees a wonderful combination of lingering snow on the top of the mountains as well as blossoming displays of wildflowers. According to previous year's weather reports, there is a good chance of fine weather in May too, but this could be tempered by wet weather so pack accordingly.
There is plenty to do in Scotland for babies and toddlers whatever the weather – and there won't be the crowds in May either. On rainy days, visit the (free) National Museum of Scotland in Edinburgh with its Children's Zone and T-Rex in the Natural World section. Young animal lovers will have fun at the Red Deer Encounter at Mingarry where you can spot tame red deer, or visit the ever popular Edinburgh Zoo. There is also the Blair Drummond Safari and Adventure Park in Stirling which has an animal reserve, adventure playground, boat trips and Bird of Prey Centre.
You can't talk about Scotland without mentioning the stunning scenery and outdoors activities. Take a boat trip across to the Western Islands, build sandcastles on the (empty) pristine beaches and hunt for the Loch Ness Monster.
Baby and Toddler Friendly Cottages in Scotland
East Cambusmoon Holiday Cottages
East Cambusmoon Holiday Cottages are 2 gorgeous baby and toddler friendly cottages at the southern end of Loch Lomond in Scotland. These 2 self catering cottages have been renovated to the highest of standards, and can be rented together if you are holidaying with another family. As well as the usual baby and toddler friendly equipment, the owners provide families with young children age appropriate toys and books upon arrival – the perfect start to a holiday after a long journey!
There is a playground in the village centre and a village shop (selling ice cream too!) for you to stock up on your essentials. You can climb to the top of the nearest hill (called The Dumpling) overlooking Loch Lomond and take in the stunning views.
Melfort Village
Further North, choose to stay at Melfort Village near Oban in Argyll. This is a hamlet of 32 holiday cottages on the west coast of Scotland. The cottages are well appointed, warm and comfortable. Babies and toddlers will love the swimming pool, games room and play room. Around and about, you can explore the beautiful Argyll coast and the Inner Hebrides. There are loads of castles dotted around Argyll such as Carnasserie and Dunstaffnage and you are also close enough too to get to Fort William and Ben Nevis.
The Cotswolds
May is a great time to visit The Cotswolds as the trees are full of pink and white blossom and the Cotswolds towns really come to life. At the end of May there is the ancient Cheese Rolling event where a 9lb round of Double Gloucester cheese is rolled down a hill and the competitors chase after it!
As the weather (hopefully) warms up, you can start to enjoy the region's outdoor attractions. The Cotswold Water Park and Keynes Country Park is Britain's largest Water Park with over 130 lakes spread out over a vast area. There are nature reserves, country parks, cycling and children's play areas. Train lovers will love the Gloucestershire and Warwickshire Steam Railway and toddlers will love exploring Warwick Castle.
Baby and Toddler Friendly Places to Stay in The Cotswolds
Granary Holiday Cottage
There are some great baby and toddler friendly places to stay in the Cotswolds. One of the best is the 4* Granary Holiday Cottage. This cottage is situated on a real working farm in Gloucestershire and has 2 bedrooms. Farmer John offers Young Farmers a farm tour where you can watch a cow being milked, see the calves being fed and meet the animals.
The Cotswold Water Park Hotel
The Cotswold Park Hotel is a luxury 4* hotel set in the midst of open countryside, woodland, rivers and lakes. Choose to stay in one of the stunning hotel rooms or if you prefer a bit more flexibility there are some self catering apartments where you can use the hotel facilities.
There are 1 and 2 bedroom self catering apartments which have ensuite bedrooms, a fully furnished lounge and a well equipped kitchenette including a cooker, microwave and dishwasher. There are plenty of eating options including the Lakeside Brasserie or Old Boathouse Pub or you could order room service if you fancy a night in.
There are excellent leisure facilities at the Cotswold Park Hotel including a state of the art gym, hydrotherapy pool, steam room and sauna as well as a Relaxation Suite where you can enjoy a full range of treatments.
Bruern Holiday Cottages
Bruern Holiday Cottages are located in Chipping Norton. These holiday cottages are suitable for babies and toddlers too, and have toys in each cottage, an indoor and outdoor play area a child friendly swimming pool and a large selection of pedal cars and bicycles.
Farm Holidays
Babies and Toddlers love animals. Why not take them on holiday to a farm where they can see the animals and maybe take part in some of the feeding activities? Some of the best farm holidays for babies and toddlers are Farmer James Holidays in Cornwall, Croft Holiday Cottages in Pembrokeshire, Wales and Northcote Manor Farm in Devon
I'd love to know if you have any other suggestions about where to go on holiday with babies and toddlers in May – leave a comment below!