Interview With James And Pippa From Glynn Barton Cottages In Cornwall
If you are looking for an amazing baby or toddler friendly cottage in Cornwall with cute animals to feed, an indoor swimming pool and loads of outdoor space to play in – look no further than Glynn Barton cottages.
The 8 delightful cottages are in an ideal location with easy access to the attractions on the north and south coast of Cornwall, and just round the corner from the Eden Project. Glynn Barton have just welcomed new owners, James and Pippa (and their two young sons), so we caught up with them to find out more about the property Glynn Barton and why it is a perfect place to stay with babies, toddlers and even older children . Plus we also got a little insight into their exciting plans for the future!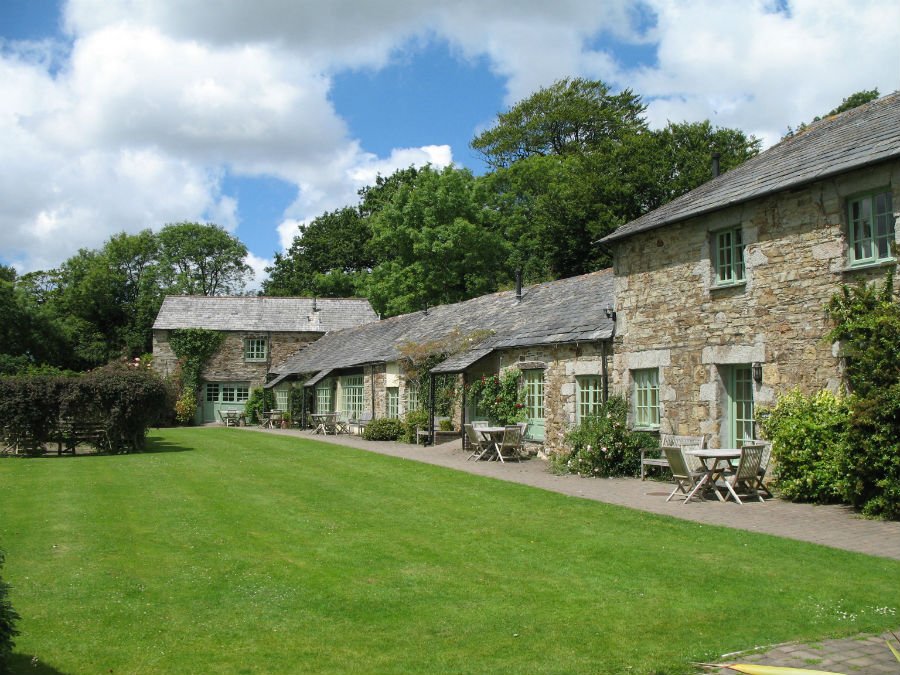 Tell us a little bit about your family, Glynn Barton, and why did you and your family decided to relocate there?
We've spent the majority of our working life abroad in the Middle East and Sri Lanka. We love the outdoors and the warmth! We spent nearly 10 years focusing on our careers in Fashion Buying and Finance Recruitment but when we started our little family in Dubai, that changed the way we thought about life and our then desk focused working days. We wanted the ability to work for ourselves and to be able to spend more time with our new arrival Freddie.
We visited Cornwall on a holiday and fell in love with the coastline, the fresh air and the people, not to mention the renowned Cornish Pasty! We started to look at businesses in the South West but we couldn't find one with an Xfactor. We then added to the family with the arrival of Max and spent some time travelling in Sri Lanka where we managed a group of luxury boutique villas. Whilst in Sri Lanka we came across Glynn Barton Cottages and we knew instantly it was the right place for us.
As you arrive through the forest, Glynn Barton is a little haven of peace and tranquility. Its location offered us the luxury of both Cornish coastlines as well as many of Cornwall's top tourist attractions within very close proximity including the Eden project which is just around the corner. It is also a brilliant place to bring up our own children with safety, space, animals and great facilities. Now that we are settled in we are excited and proud to welcome other families to Glynn Barton to share in this magic.
Why is Glynn Barton so popular for families with babies and toddlers?
As well as the great location, the facilities on site are great. Come rain or shine there is always something to do at Glynn Barton. We focus on having activities to suit all ages and can tailor these to each family. We have a great heated indoor pool, soft play barn, games room (with loads of toys, table football and pool table), huge outdoor fort, tennis court, toddler ride on area and of course the animal feeding.
The Eden Project, Lost Gardens of Heligan, Cardinham Woods and Camel trail are right on our doorstep. Onsite we also run nature workshops in the grounds, marshmallow toasting around the campfire and arts and crafts afternoons where your imagination and creativity can run wild. Whatever age, all children can join in and take away some memorable experiences.
Can you tell us a bit more about your cottages, and why they are so special?
The cosy cottages are all rated 4/5* gold by Visit England. They offer a perfect home from home concept which means you don't need to bring the kitchen sink with you! We have all the things you could need especially with the little ones, from cots to toddler beds to bed guards and more, we want to support families as they transition through life with us. The focus is on experience and creating memories that will last a lifetime.
What other things are there at Glynn Barton which babies and toddlers will love?
The space. Children can roam around 13 acres of land and explore knowing that they are safe. We have a nature trail surrounding the property which is excellent for spotting wildlife, especially those hiding in the trees and immediate longer trails in the forest.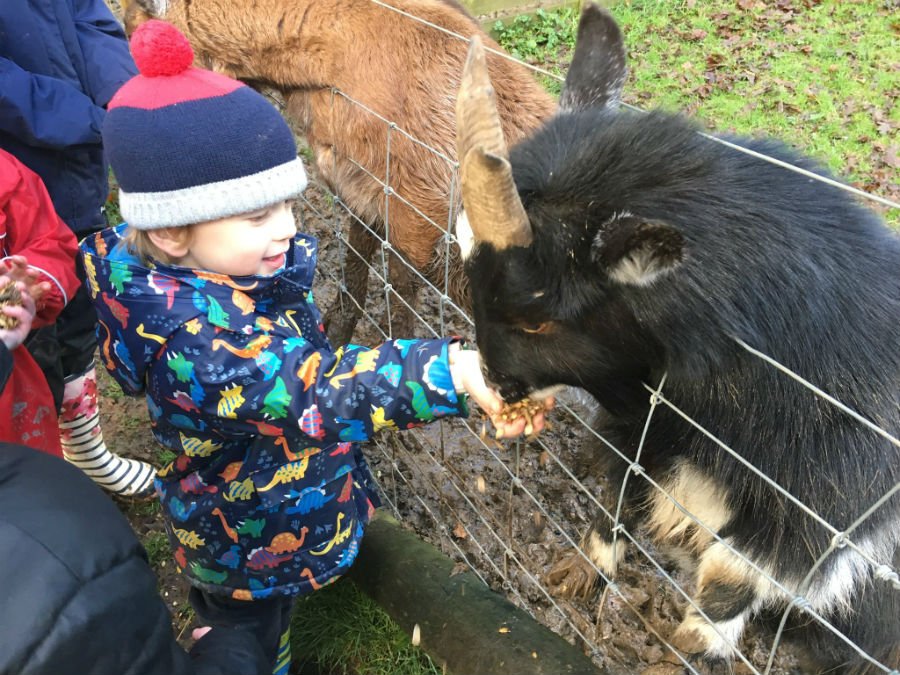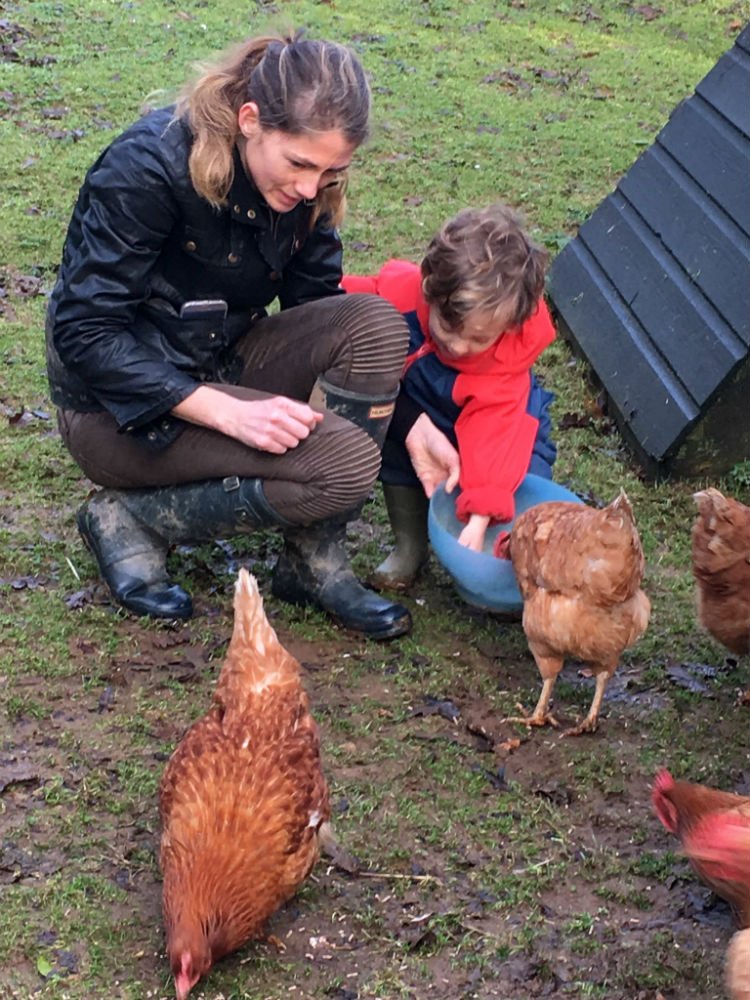 We offer swimming lessons in our indoor heated pool from new born through to advanced.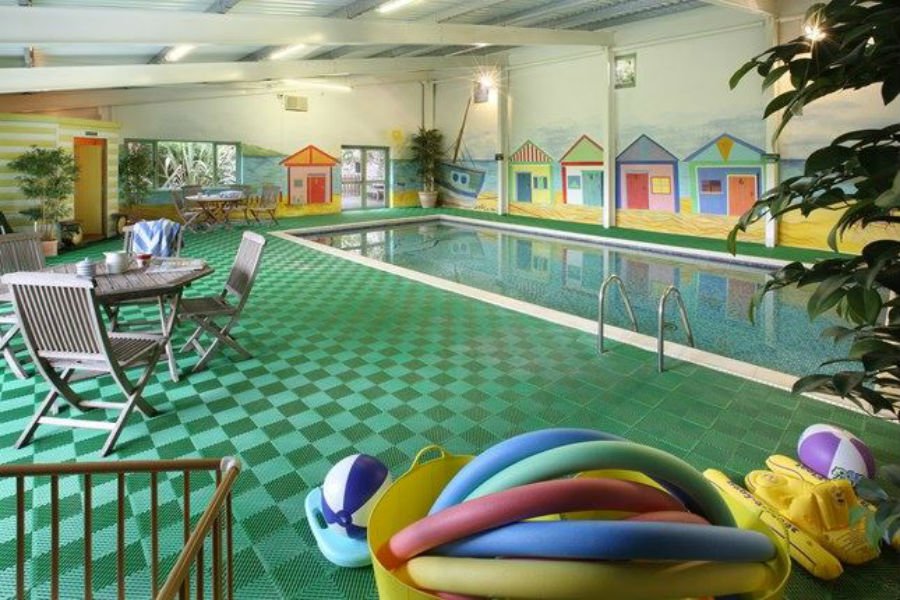 Parents need a rest on holiday too! How can parents relax at Glynn Barton?
I think that's the best thing about Glynn Barton. The usual stresses that come with going on holiday with little ones are relieved here. Due to the location, the safety and the fantastic facilities parents can actually genuinely relax. You don't need to leave! The commotion of leaving and putting everyone in the car is alleviated as everyone is happy to play, learn and run around here.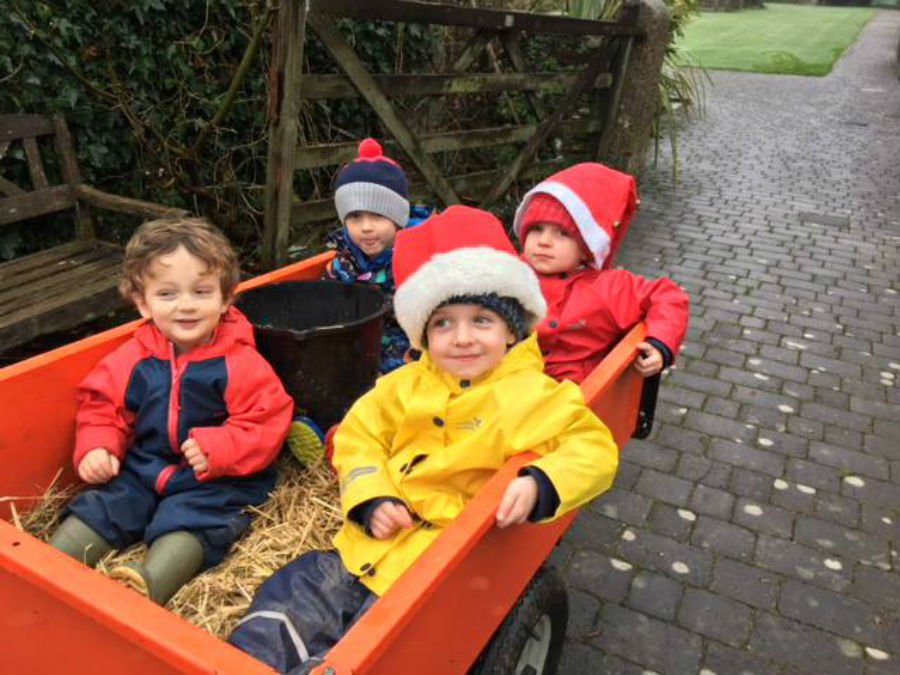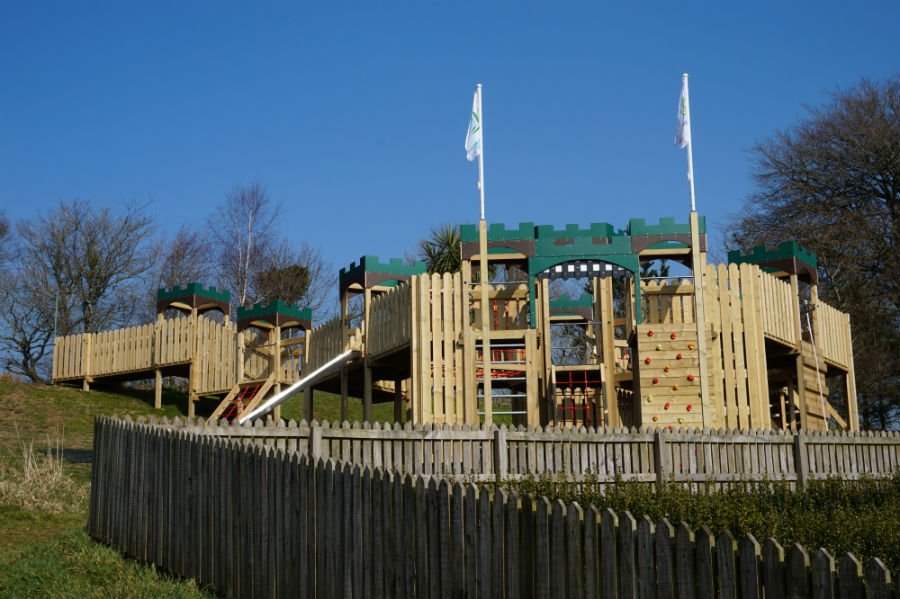 We work with My Personal Sanctuary which is a great spa service that comes directly to you, whether it's a 30 minute massage or a 4 hour pamper session.
We also offer a babysitting service which can be at night or any time of the day so if you just want a couple of hours for a nice lunch or a long walk we can accommodate parent's needs.
You've got 2 young sons yourselves – where do you love going on family days out when you have spare time?
We love pottering and walking on the long stretches of beach. Polkerris and Par Sands are both favorites with great sandy beaches for the kids to play and dig. Polkerris has "Sam's On The Beach" which is a great local restaurant.
We love hunting for Gruffalo in Cardinham Woods and they have a lovely little kiddie friendly café too. Padstow (North) and Fowey (South) are two of our favourite places for a nice stroll around town. They have some lovely shops and great foodie places to match. Fish n Chips by Rick Stein is a must.
Surfing and body boarding is best at Newquay where you can find waves to accommodate all levels which for the little ones can mean lots and lots of fun! Another great trip out is iBounce- the trampoline park or Cornwall's biggest Clip n Climb centre which are both within 15mins of the property.
If a family was visiting Cornwall for the first time, what would you suggest they must do or see in the local area?
The Eden Project is a must. Visit Lanhydrock House, the Lost Gardens of Heligan and ride the Bodmin to Wentford steam train. Head down to Fowey for a stroll around the shops, call in at the aquarium and take the ferry to Mevagissey where you can often see dolphins. Have lunch on the harbour and take in the majestic views from the top of the hill. Call in at Cardinham Woods for a walk or a cycle around the many trails with a stop off for scones in the café.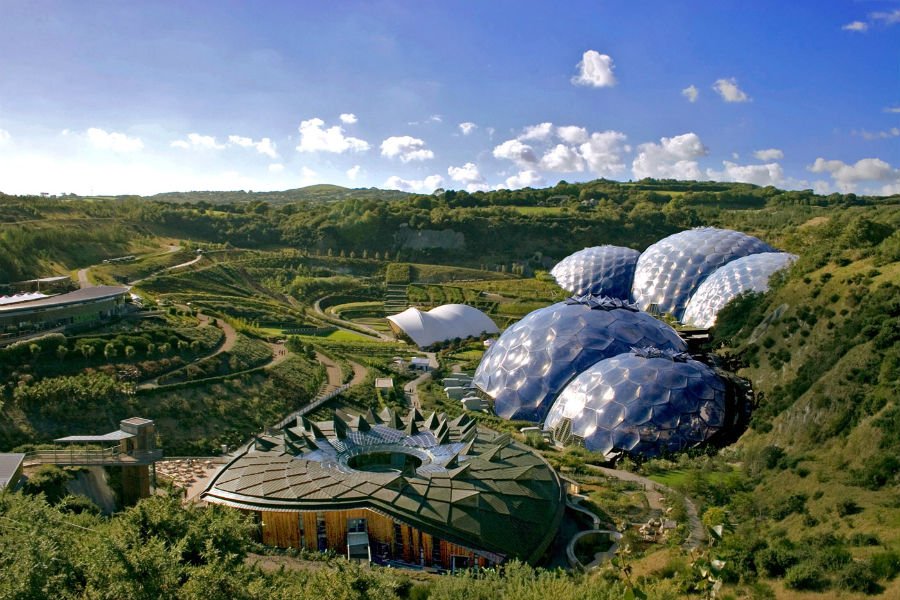 Drive north to Dr Martin's Port Isaac to take part in the treasure hunt trail and onto Rock to take in the north coast's ruggedness. Meander along the coastal road to Watergate Bay and Padstow. Cycle the camel trail from Wadebridge to Padstow and finish up at Rick Stein's Fish n Chip shop.

Any top tips on how to escape the crowds in summer?
We have enough facilities on site to mean you don't have to leave Glynn Barton. However, if you do, we are minutes from the A30 and A38. There are smaller local roads to take and obviously suggestions about times to avoid travelling. We are also open all year around so if you are able to visit us outside of the summer then the roads are a lot quieter and you get to have just as much fun – but in slightly different clothing!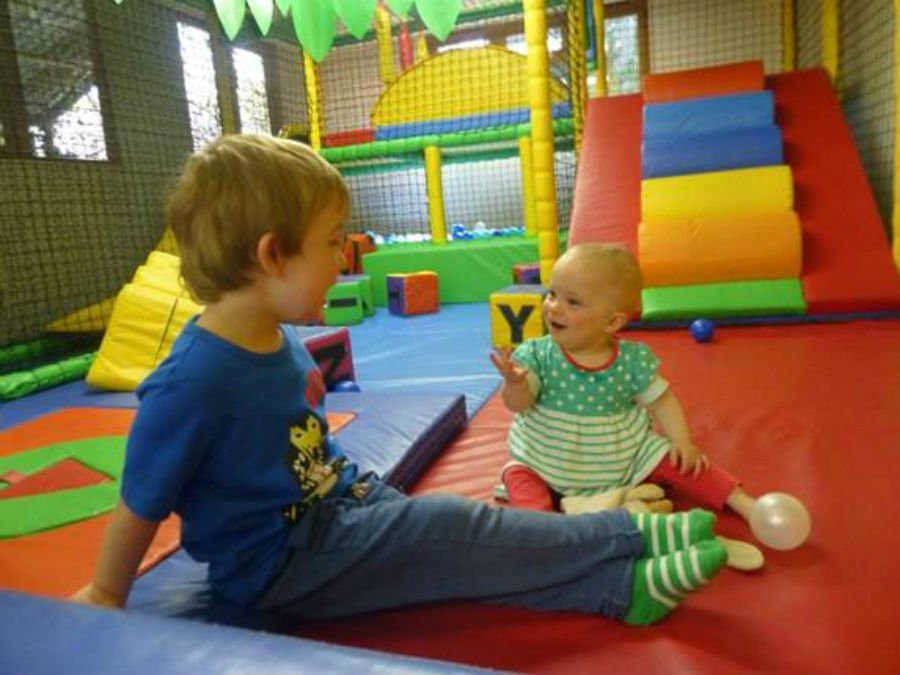 Are there any restaurants nearby which you can recommend for families with babies and toddlers?
There are lots of great restaurants as Cornwall is such a family friendly place.
Sams On The Beach – Polkerris. Beautiful beach side restaurant with great food and good atmosphere.
Steins Fish and Chips – Padstow. Some of the best Fish and Chips around. Nice location, relaxed atmosphere and in the centre of town.
The Crown Inn – Lanlivery. Lovely old fashioned pub with huge open roaring fire and friendly locals.
The Blisland Inn – Great ratings. Quaint old pub in lovely location on the edge of Bodmin moor.
Talland Bay Beach Café – Fantastic beach side restaurant with great outside eating area and stunning views.
A lot of families come back to Glynn Barton year after year. Why do you think this is?
As well as Glynn Barton offering facilities and activities which make it a destination in itself, people know that Glynn Barton has been and continues to be run by people who genuinely care deeply about making the guests holidays as special as possible.
The location also offers people the opportunity to visit so much of Cornwall without long drives from location to location .
What is in store for the future with Glynn Barton, any exciting projects in the pipelines that you can share with us?
We are currently in the process of adding to our team of animals.
We have two Alpaca's and two Wallabies who will be joining the crew in February / March. Our cottages are currently coming to the end of a month of renovations to ensure standards are kept high and with our attention to detail we aim to improve the holiday experience even further.
Externally we are doing a little landscaping to widen out a few areas, add some further nature trails within the existing 13 acres and create more visibility and access to the animals.
We welcome feedback and ideas from those that stay with us and aim to keep adding to the magic of the place.
Find Out More About Glynn Barton Cottages
To find out more about Glynn Barton Cottages, click on link below;