A guide to the best baby and toddler friendly hotels in Gran Canaria including hotels with splash parks and on the beach. Discover the best places to stay with babies and toddlers in Gran Canaria in the Canary Islands.
#1. TUI Family Life Bahia Feliz Orquidea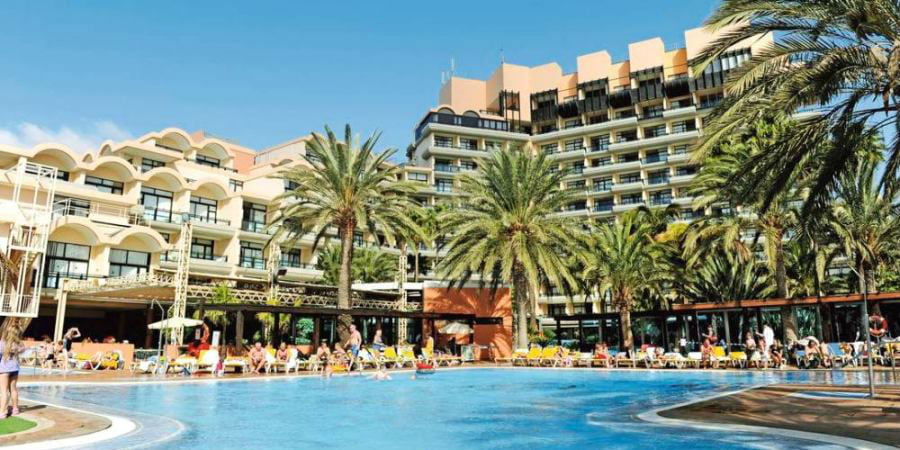 This amazing hotel is located right on the beach, and is just a 20 minute transfer from the airport. Toddlers will love the splash park with its fountains and sprays – and as a bonus there are loads of sunbeds around the splash park for parents to relax on too. Tiny tots will love the shaded baby pool.
Away from the pool, babies and toddlers will love the soft play and dedicated parent and toddler activity sessions which take place at the hotel. These include fun things such as music, storytelling and games, and take place during the peak seasons.
The Family Life Bahia Feliz Orquidea is really geared up for families with young children offering baby equipment hire so you don't need to bring bulky items like strollers, bottle warmers and sterilisers with you. There is also a Baby Club running from May – October which offers 2 x 3 hour sessions a day where fully trained staff can look after your little one while you take a well-deserved break. Parents will also appreciate the convenience of an air-conditioned Baby Lounge around the pool area where they can feed their baby or do changes without having to go back to their room.
There is a range of 2 bedroom suites and Family Rooms at the Bahia Feliz Orquidea.
Learn More – https://www.tui.co.uk/gran-canaria/tui-family-life-bahia-feliz-orquidea
#2. Suites and Villas By Dunas, Maspalmoas

The Dunas Suites and Villas Resort is a pretty Canarian style resort set in tropical gardens. There are 4 swimming pools (3 for children!), a playground, and the beach is lso just a 15 minute walk away. The resort is also close to the upmarket resort of Melonaras with its designer shops, cafes and restaurants, as well as the famous sand dunes of Maspalomas.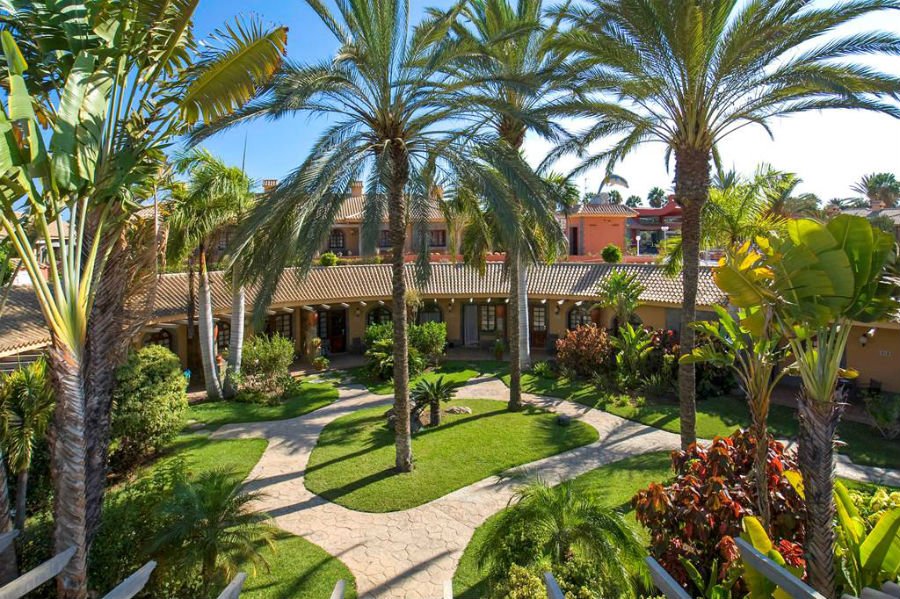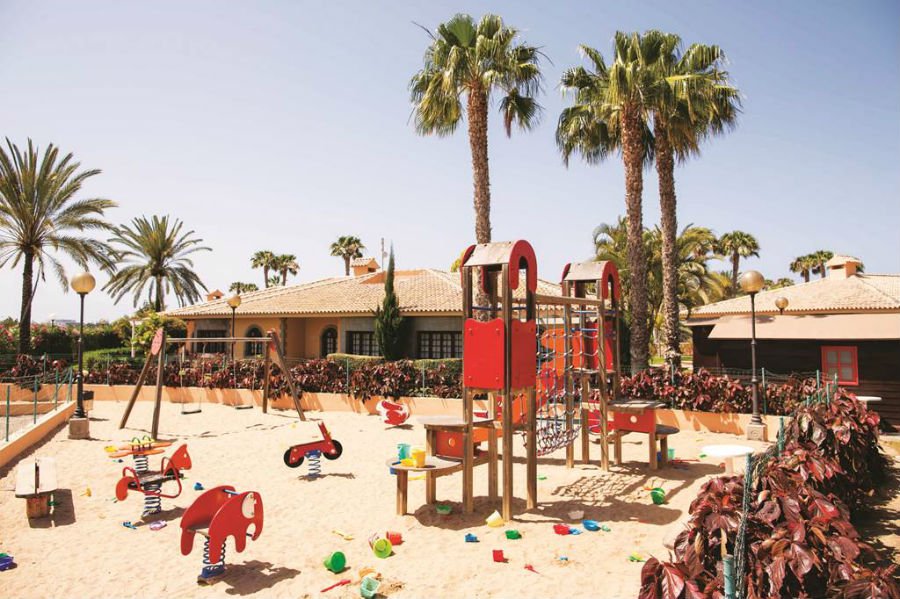 Families can stay in 2 bedroom suites which sleep up to 5 people in 2 bedrooms and have a kitchenette and sun terrace to enjoy the sun on.
Learn More – https://www.jet2holidays.com/suites-and-villas-by-dunas
#3. Cordial Mogan Valle Apartments, Puerto Mogan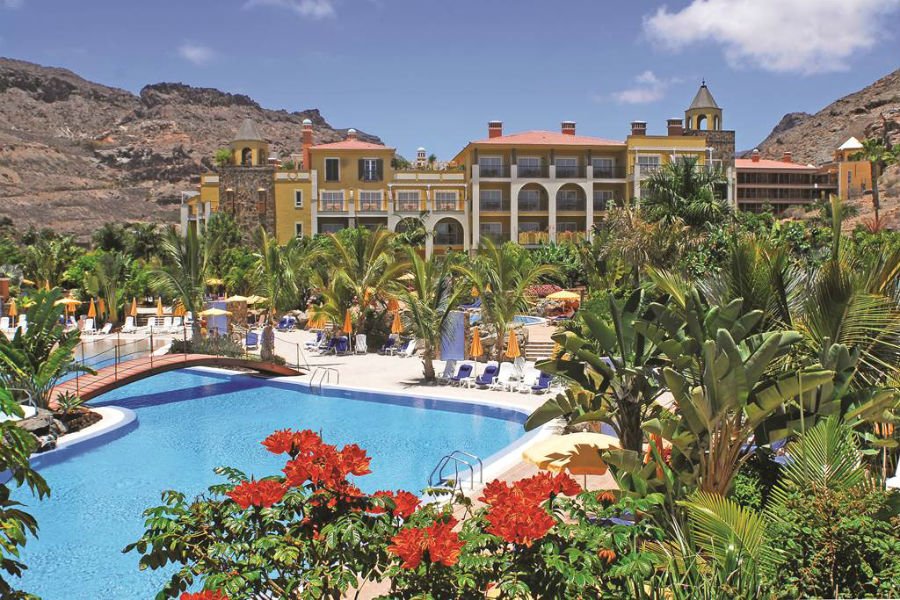 The Cordial Mogan Valle Apartments are located in a quiet area of Puerto Mogan with its white sands and calm sea. The family friendly apartments are really spacious with 1 and 2 bedrooms versions available – all have well equipped kitchenettes.

Toddlers will love the splash park with tipping water buckets, fountains and sprays. Away from the water, there is a soft play area and outdoor playground.
There are a variety of board options at the Cordial Mogan Vallee Apartments ranging from self catering, B&B, half board, full board and full board plus.
Learn More – https://www.jet2holidays.com/cordial-mogan-valle-apartments
#4. Lopesan Baobab Resort, Meloneras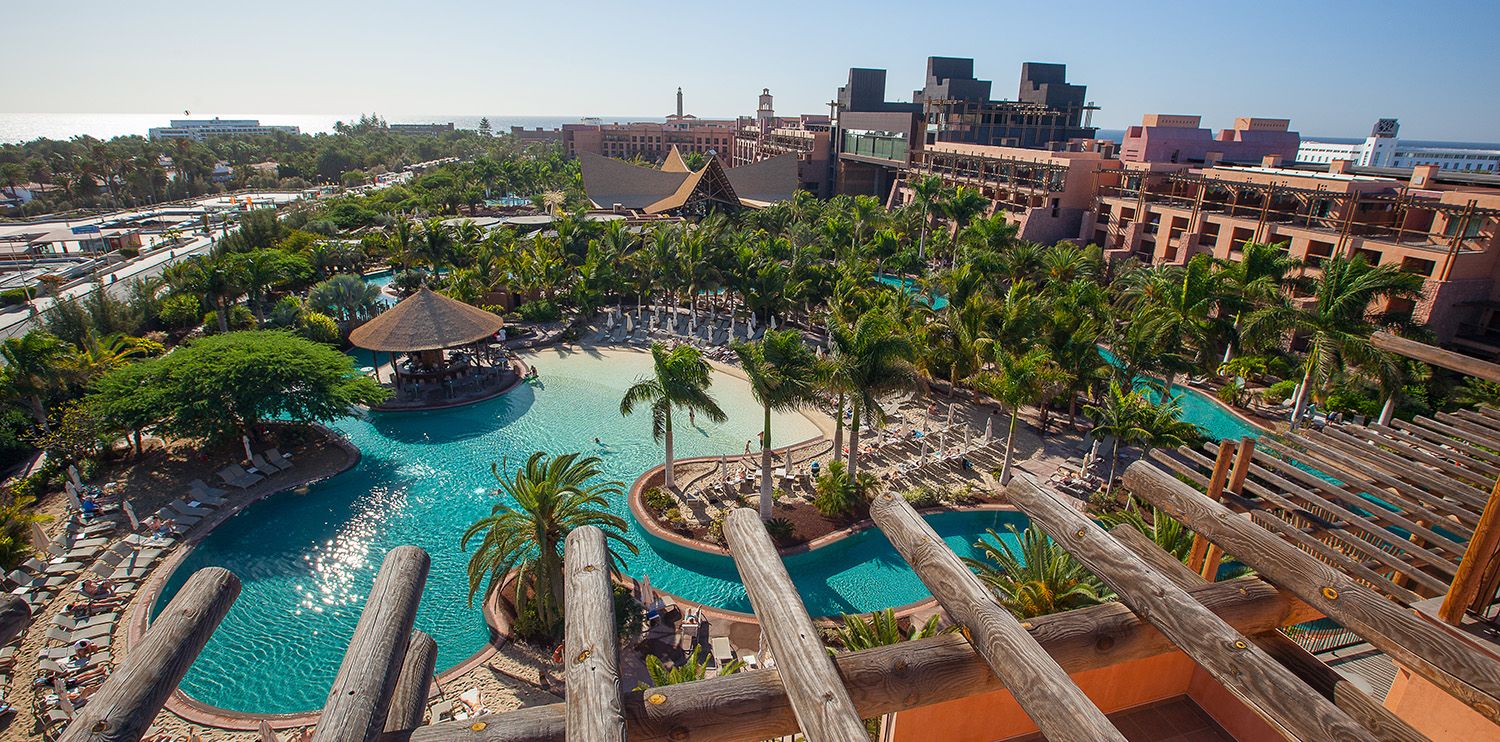 This African themed resort is known for its amazing swimming pools! There are 7 to choose from; 2 specifically for children plus a lazy river which winds its way through the jungle themed gardens. The lake style beach has an artificial beach, and the beach is just a 10 minute walk away.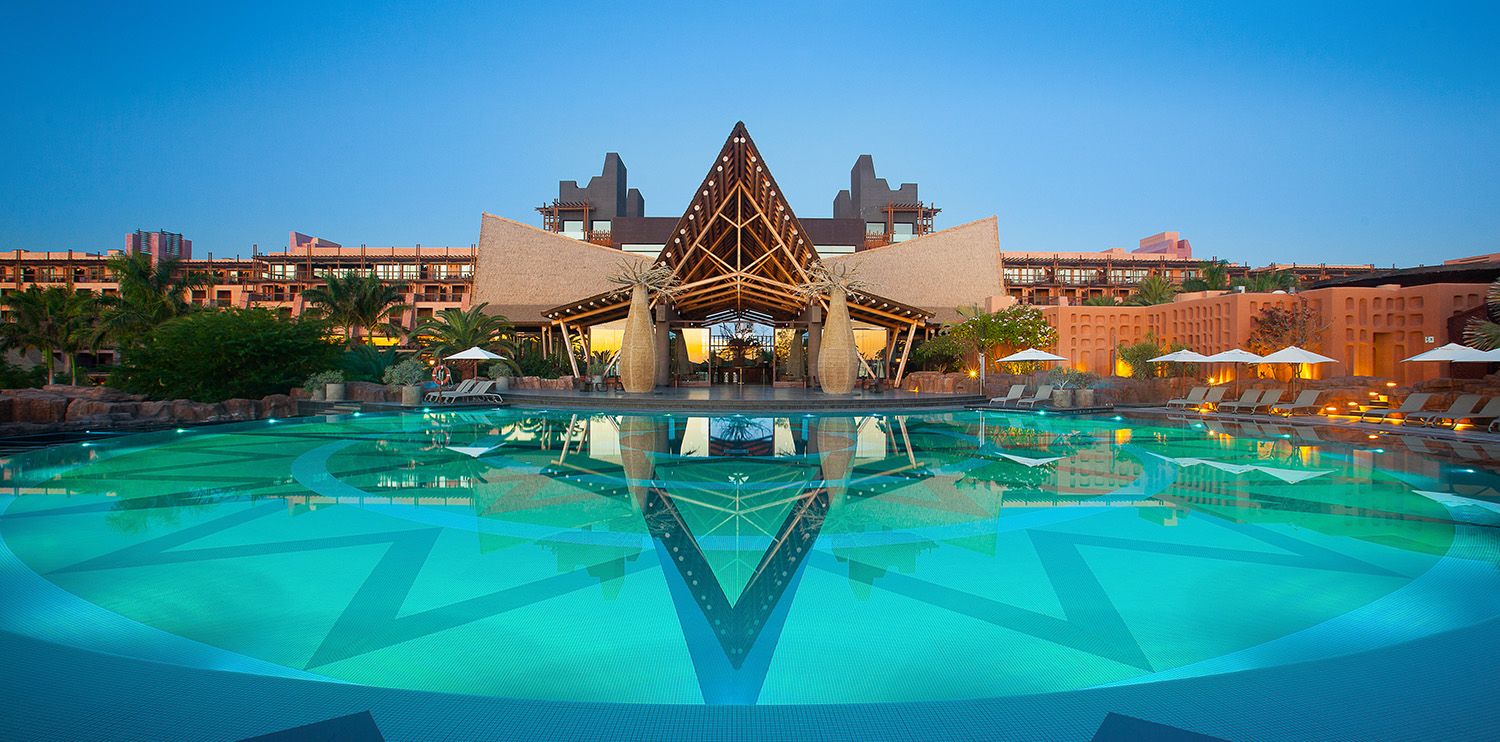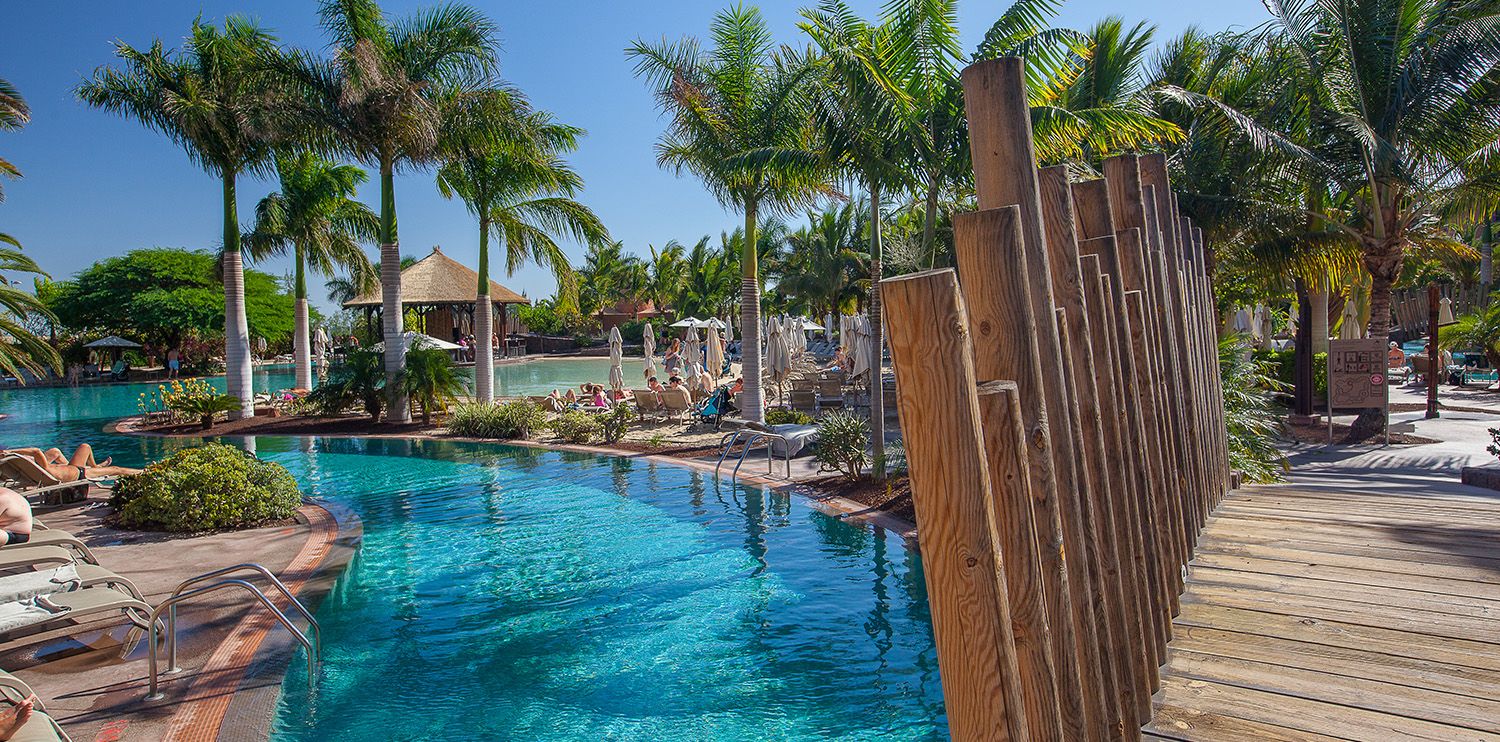 A variety of family rooms are available including Swim Up Family Rooms.
There is a packed evening entertainment schedule including a mini disco.
Learn More – https://www.tui.co.uk/lopesan-baobab-resort
#5. The Paradise Lago Taurito & Waterpark, Playa Taurito

The highlight of a stay at the Paradise Lago Taurito hotel is free unlimited access to the Paradise Resort Taurito which is the largest seawater water park in Lanzarote. Toddlers will love the pirate ship at the water park.
There is also a 10 pin bowling alley and a kids club for children aged 4+. The hotel comes alive on an evening with nightly shows, games – and of course the mini disco!
Spacious rooms are available, and families can choose to stay on an All Inclusive basis.
Learn More – www.jet2holidays.com/paradise-lago-taurito-and-waterpark
#6. HD Parque Cristobal Gran Canaria, Playa Del Ingles

This hotel really welcomes families with babies and toddlers – it even has special 2 Bed Kids Suites with a baby pack which includes a bottle warmer, blender, highchair and a games console for parents!! 2 bedroom bungalows are also available.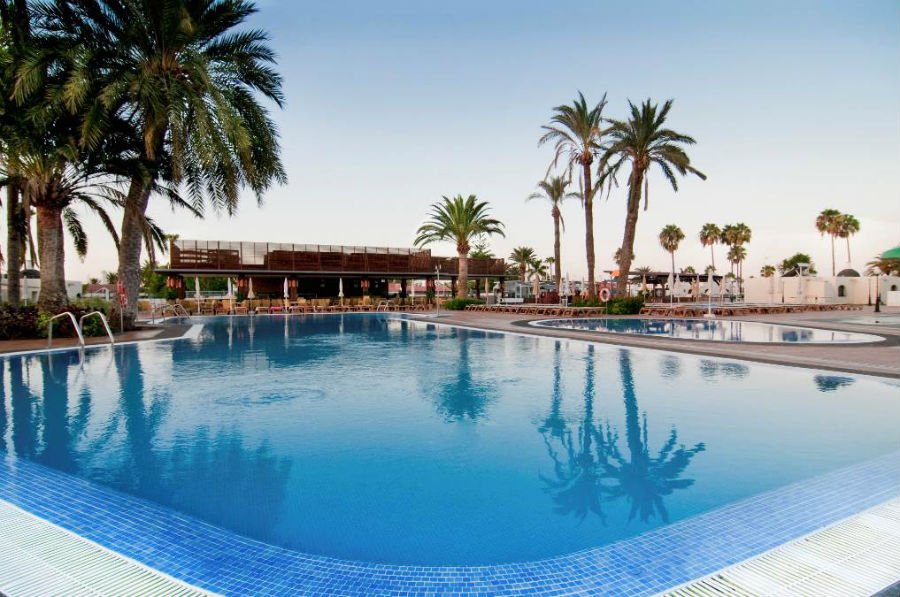 The resort is made up of low rise bungalows scattered around open gardens with palm trees. There is a water park for toddlers with tipping buckets and fountains, and also a playground.
The hotel is in a great location in the centre of the Playa Del Ingles resort, and just 30 mins away from the airport.
Learn More – www.jet2holidays.com/hd-parque-cristobal-gran-canaria
#7. IFA Buenaventura Hotel, Playa Del Ingles

This lively toddler friendly hotel is close to the centre of Playa Del Ingles and just a 5 min walk to some great bars and restaurants. The beach is a just a 10 min walk away too, and you can catch the shuttle bus in case you don't fancy walking.
Life revolves around the pool at the IFA Buenaventura Hotel, and there are 3 to choose from including a separate children's pool. Away from the pool, there is a playground with swings, see saw and slides.
There is a packed entertainment and activity programme throughout the day and evening.
Learn More – www.jet2holidays.com/ifa-buenaventura-hotel
#8. ClubHotel Rui Gran Canaria, Maspalomas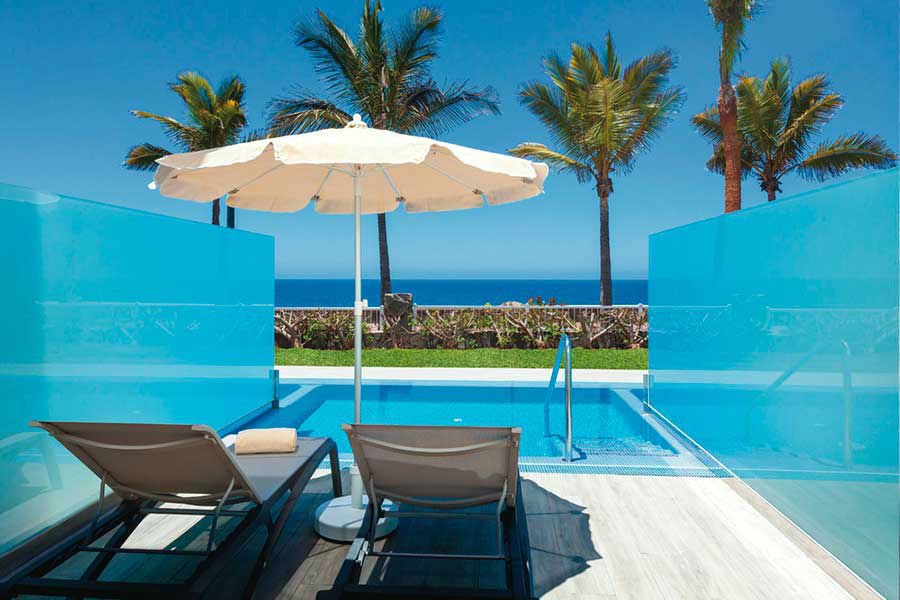 This luxury 4* hotel is brilliant for both adults and babies and toddlers. There is an Adults Only infinity pool with ocean views, and a Spa for the ultimate in relaxation and chill out time.
There is also a large children's swimming pool with slides and a splash area for toddlers. The hotel also has direct beach access too, so it has the best of both worlds.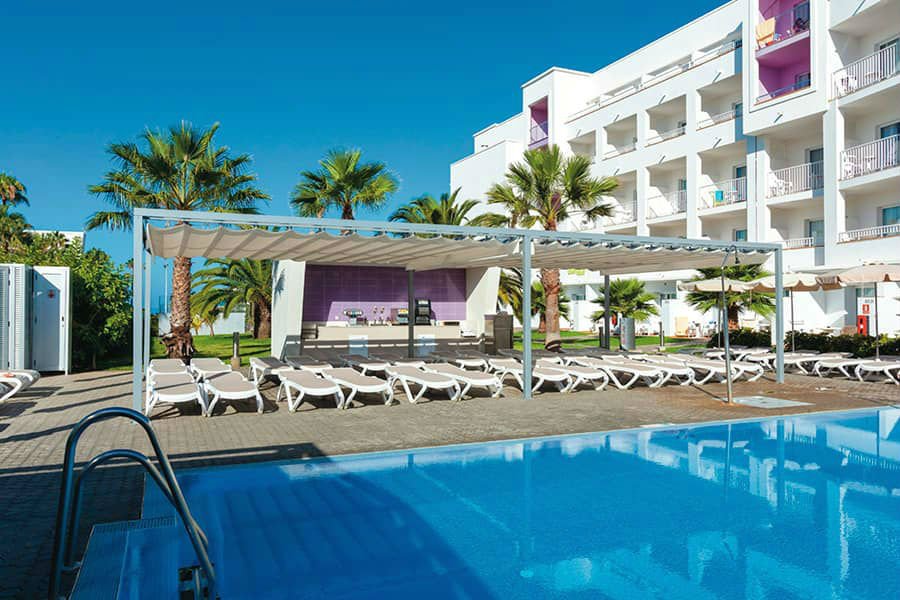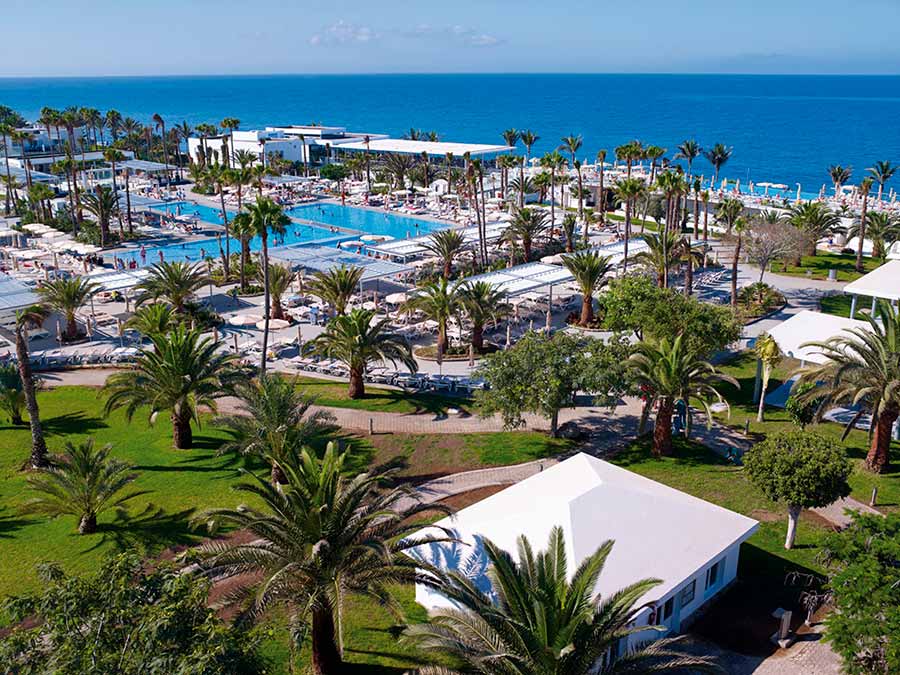 There are 4 restaurants at the hotel including 2 buffet restaurants and 2 poolside bars. Accommodation is in modern 1 and 2 bedroom Family Rooms.
The ClubHotel Rui Gran Canaria is an excellent choice for families looking for a baby and
toddler friendly hotel in Gran Canaria.

Learn More – www.tui.co.uk/clubhotel-riu-gran-canaria
#9. Tui Family Life Playa Feliz

This peaceful hotel is ideal for families looking for a quiet and relaxing holiday in Gran Canaria. It is located right next to the beach, and has a large anchor shaped swimming pool next to the ocean and a separate children's pool. Guests can also use the facilities of the Hotel Orquidea next door which includes a splash park and nightly entertainment.
There are spacious family apartments and lots of helpful touches to make your stay more comfortable including baby equipment hire and a Baby Lounge for feeds and nappy changes. The Baby Club is a creche where trained adults can look after your little one for up to 3 hours at a time.
The nearby towns of Maspalomas and San Augustin are a short bus ride away.
Learn More – www.tui.co.uk/tui-family-life-playa-feliz
#10 Seaside Hotel Sandy Beach

This swish hotel is in a fab location 5 minutes walk from the beach and the centre of Playa Del Ingles. The focal point is the large circular swimming pool, which has a children's pool next to it. The poolside snack bar also serves waffles and cakes in the afternoon!
Away from the pool, there is a playground which is very popular with little ones.
Family rooms with a separate living and sleeping area are available.

Learn More – www.tui.co.uk/seaside-hotel-sandy-beach
Can you recommend anymore baby and toddler friendly hotels in Gran Canaria?