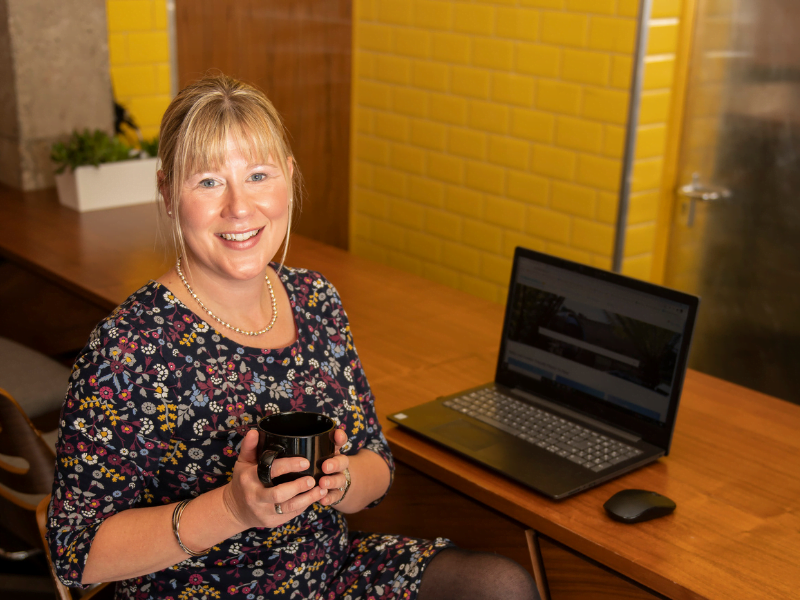 Kiddieholidays is an award-winning website dedicated to promoting truly fantastic baby and toddler friendly cottages, hotels and holiday parks and days out to parents of preschool children. It offers advice, recommendations and inspiration about the best places to go on holiday with babies and toddlers, and things to do when you are there through well written and informative articles, many of which appear on Page 1 in the Google search results. As you will already know, families with preschool children can visit at any time during the year, so are great for filling up the shoulder seasons!
Why Advertise With Kiddieholidays
Run by Jo Addison who has over 10 years' experience of digital marketing at Jet2 and Jet2holidays.
A niche website which only advertises holidays and days out for children aged 0-5.
An active community of 28K parents across Facebook, Twitter and Pinterest including the exclusive Kiddieholidays Holidays & Days Out For Babies & Toddlers Club.
Great value and simple – a one off annual fee. No expensive commissions.
Opportunities to get involved in additional tactical marketing campaigns throughout the year. Totally flexible so you can decide if /when you want to do this.
Focus on promoting independent cottages and attractions which are genuinely baby and toddler friendly, with owners who are looking for a good value way of advertising their property.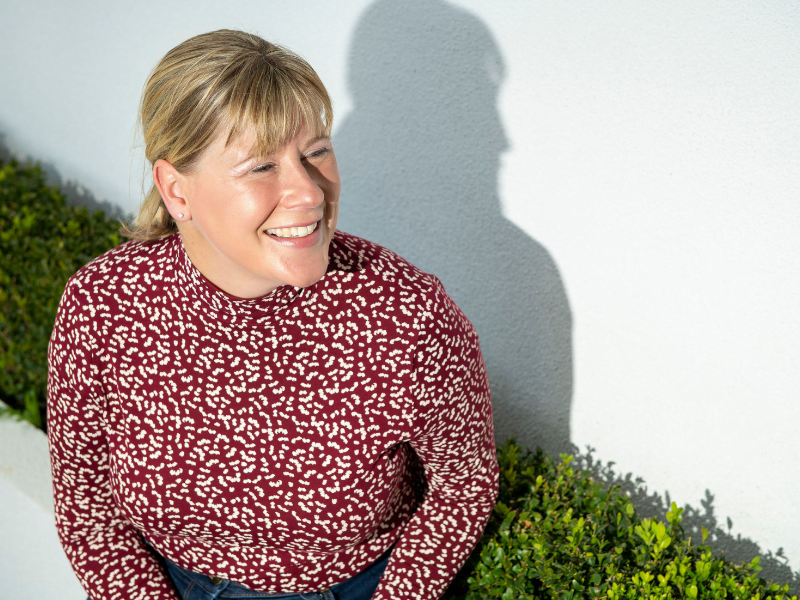 Here's What You Get When You Join Kiddieholidays
A dedicated listing which includes info about your property or attraction and reasons why it is ideal for families with preschool children.
Plenty of space for loads of photos – great images sell a property. Video can be included too.
Plenty of direct links through to your own website where families can find out more info and book directly.
Inclusion of your property / attraction in relevant articles about places to stay with babies and toddlers, and things to do when they are there. Many of the existing ones already feature high up in the Google listings, and send through a considerable number of clicks to providers.
Sharing of your news / special offers etc on the Kiddieholidays Facebook page – over 17K followers.
A dedicated Facebook advert set up to promote your property when it goes live. This includes sophisticated targeting of the ad to customised audiences across Facebook designed to send traffic through to your site. Examples below
Free Pinterest campaign to promote your property to relevant audiences on Pinterest – a great search engine which families use to discover places to go on holiday and days out ideas.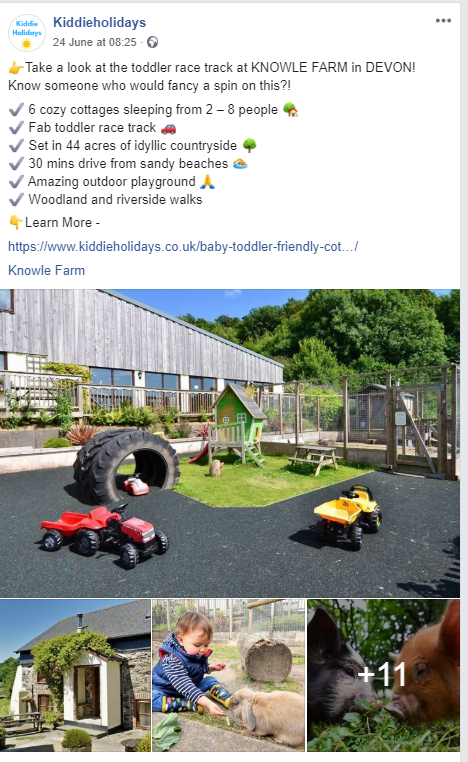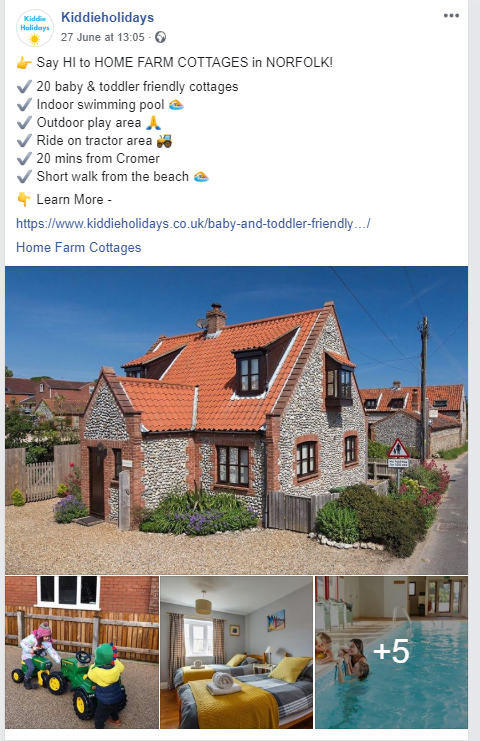 Ruud Jansen Venneboer
Mazzard Farm holiday cottages, Devon
Kiddieholidays and Jo have been brilliant to work with. Jo is fantastically responsive to any request you sent her, and the site as such has been a really good source for new Mazzard Farm bookings. Keep up the good work!
Britta Hoffman
The Sands Resort, Cornwall
We have been successfully advertising with Kiddieholidays for many years. Jo's blog posts are very helpful for young parents and enable us to get in front of our key audience, leading to a high CTR and subsequent bookings. Highly recommended.
Matisse Allen
Humble Bee Farm, Yorkshire
With a mix of lovely photos and great words, we would like to thank Joanne at Kiddieholidays for her review of Humble Bee. With a handy list of Humble Bee highlights and reasons why very young visitors would enjoy glamping at our working farm, the Kiddieholidays review is a great read and helps with our Google analytics. We would really like to thank Joanne, her family and the Kiddie Holidays team for all their hard work.
Melanie Benwell
Trevorrick Farm Cottages, Cornwall
Jo is an amazing blog writer, and her blogs come up in so many searches involving holidays for children. I was delighted when she created an advertising website. Kiddieholidays delivers us perfect guests for our niche market, and Jo is always so helpful.
Here's a few cottages which have joined Kiddieholidays so far;