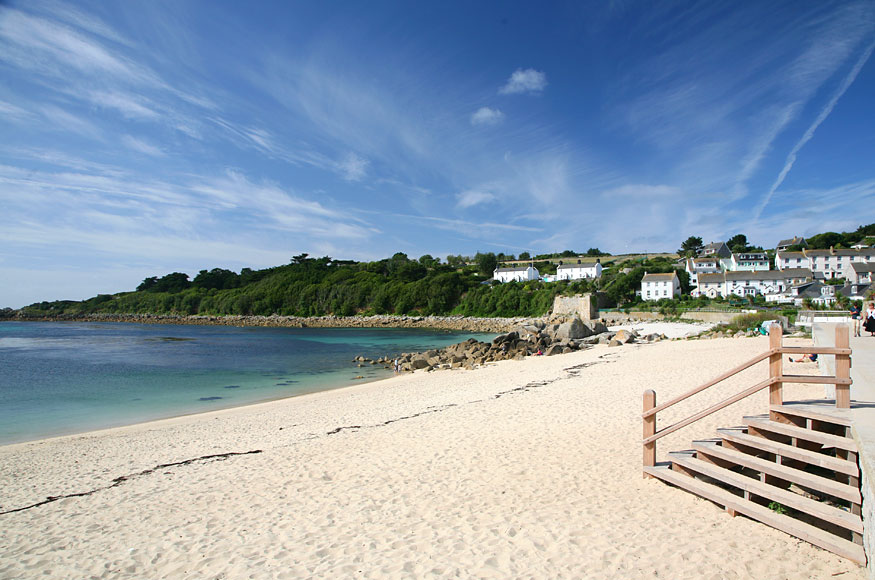 Cornwall is a great place for a holiday with a baby or toddler. Gorgeous beaches, loads of fun things to do – and no flying involved! The icing on the cake is a perfect baby friendly or toddler friendly place to stay with everything you need to have a special family holiday. These are my recommendations on 27 fantastic places to stay with babies and toddlers in Cornwall.
Places To Stay In Cornwall With Babies And Toddlers
1. The Sands Resort
The Sands Resort is a family friendly hotel just outside Newquay. There is something for everyone at the Sands Resort including spacious Family Suites with a separate sleeping area for little ones, various children's dining options and a Spa. Parents can make use of the baby listening service whilst catching up over good food and wine in the Restaurant. Babies and toddlers will love the bouncy castle, swimming pool, soft play area and outdoor play area (especially the pirate ship!). Read our review of the Sands Resort Hotel
https://www.sandsresort.co.uk/
2. Hoburne Doublebois Holiday Park
The Doublebois Holiday Park in the heart of Cornwall is the perfect place to stay if you are looking for a peaceful and chilled out holiday in Cornwall. There is an excellent outdoor children's playground, and a Games Room with table tennis, pool, darts and loads of books and games. Toddlers will also love the Nature Trail, and extensive grounds with lots of space to run around, a football pitch and tennis court. Golf lovers will love the onsite golf course.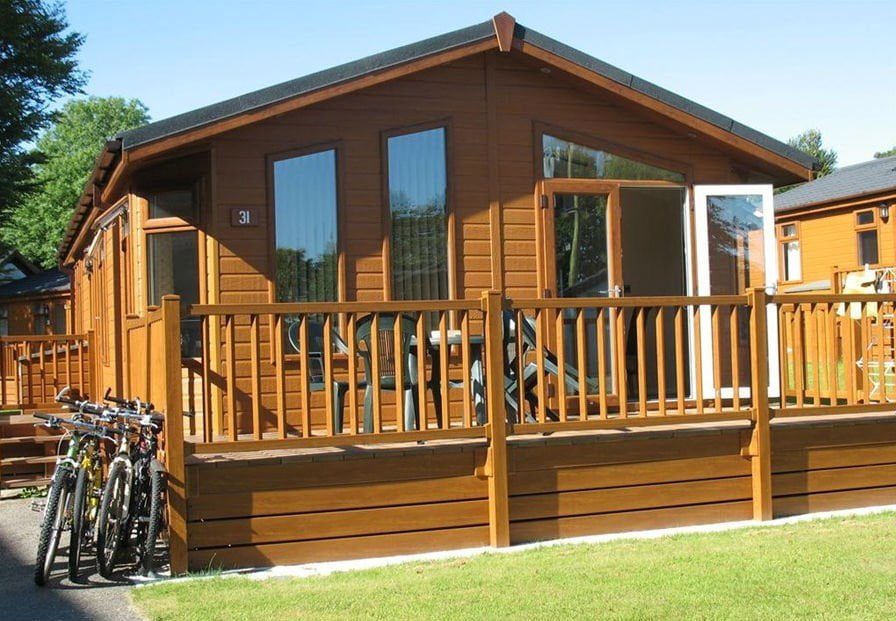 The lodges are all spacious and very well equipped with plenty of space between them. 2 and 3 bedroom lodges are available and some of them are dog friendly too.
The Doublebois Holiday Park is a great location near to the A39 so easily accessible to Newquay, St Ives, Looe, Padstow, and the Eden Project amongst others.
https://www.hoburne.com/holiday-parks/cornwall/doublebois/
3. Glynn Barton Cottages
They love toddlers at Glynn Barton! These 8 cottages are situated in 13 acres of Cornish countryside and have loads of toddler equipment, such as toddler beds, stair gates and plastic cutlery, to borrow. There is also a dedicated toddler ride on area full of toys, a soft play barn and a play room with a wendy house, games, books and videos. There is an indoor swimming pool and parents can book their little one onto Baby and Toddler swimming lessons, run by Kernow Splashers, during their stay (payable extra)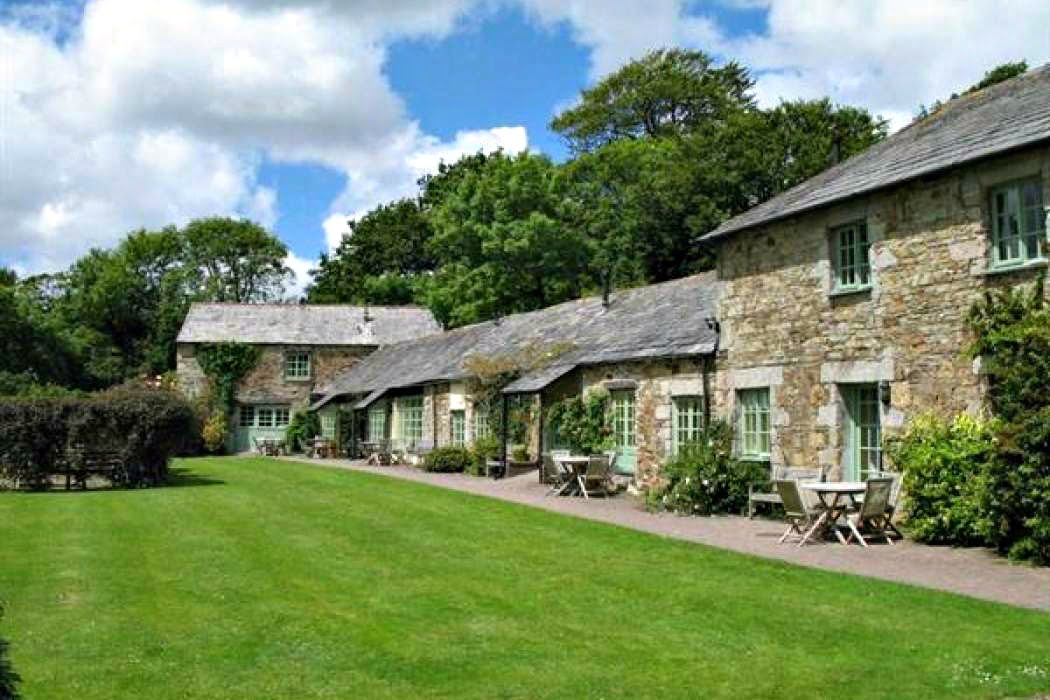 4. Coombe Mill
If you are looking for a baby friendly holiday in Cornwall, Coombe Mill comes highly recommended. Situated on a 30 acre private estate between Bodmin Moor and the beach, Coombe Mill is close to attractions such as the Eden Project and the beach. The Coombe Mill Railway operates on a daily basis giving train rides around the grounds, and children can also take part in the morning animal feed run with Farmer Nick.
There is an indoor play area, and an outside play area with trampoline, swings, bikes, trikes and cars. Fiona, who owns Coombe Mill, also runs a popular Activity Hour where families come together to enjoy an organised hour of educational play. This involves arts and crafts, sometimes with a farm theme, and is designed to get the children's imagination flowing.
5. Bosinver Farm Cottages
Bosinver Farm Cottages come highly recommended by parents for the sheer range of baby and toddler friendly things to do on the farm. This includes playing in the indoor play barn, going on pony rides and feeding the animals and collecting eggs. They really have thought of everything at Bosinver – you can even borrow a set of baking equipment if you fancy getting busy in the kitchen with your little one on a rainy day!. In case you have any free time, the (free) Wild Kids Club runs regular guided activities such as den building, pond dipping and campfire building
6. Farmer James Holidays
If your little one loves animals, they will love a farm holiday on Farmer James's Farm. Toddlers can help out feeding the chickens, collecting eggs and maybe even bottle feeding lambs – all under the careful supervision of Farmer James. If you can tear yourself away from the farm you can even walk into Port Isaac and see where Doc Martin is filmed!
7. Higher Menadew Farm Cottages
These 4* and 5* self catering cottages near St Austell have their own key to the superb indoor swimming pool which is heated to a pleasant 29.5 degrees. There is free WIFI available in every cottage, a games room with a dedicated area for the under 5s and animal feeding and egg collecting during the main season.
The Eden project is less than 4 miles away and you can hire bikes and a tag along to cycle there, saving money on your entrance fee for arriving in an environmentally friendly manner.
In case you don't fancy cooking, there are curries and ice creams available to purchase from an easy access freezer. Visit the Higher Menadew Farm Cottages website here
http://www.stayingincornwall.com/
8. The Valley
The Valley is a gated complex of cottages and leisure facilities close to Truro and Falmouth. There are 5 types of 2 and 3 bedroom luxury holiday cottages, with access to extensive leisure facilities such as indoor and outdoor heated swimming pools, a separate games room, a spa pool, fitness suite and play areas. There are complimentary highchairs, stair gates, bed guards and travel cots available to borrow, as well as a superb selection of toys, DVD's and books to borrow from reception or whilst dining in the restaurant. Family dogs are welcome too.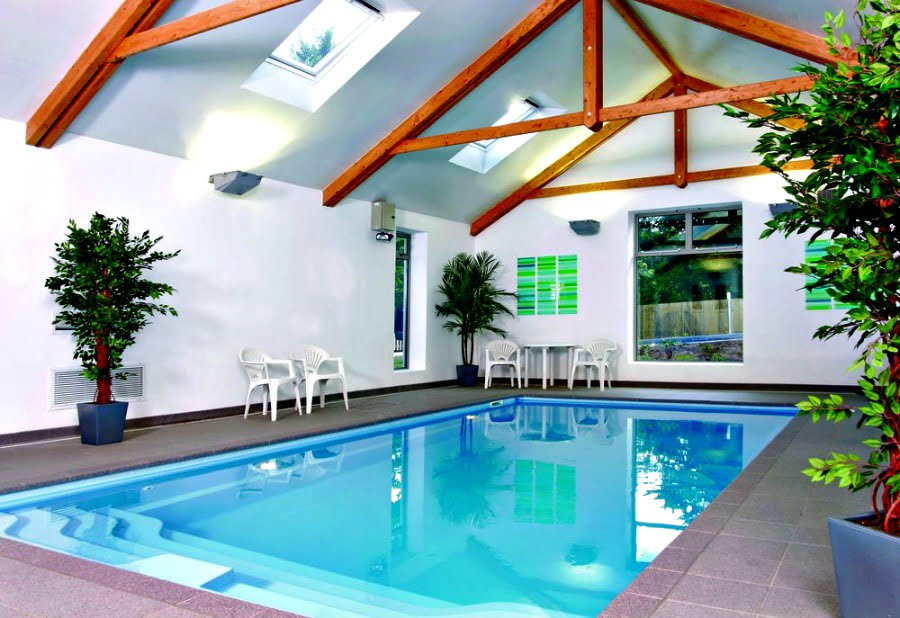 https://www.thevalleycornwall.co.uk/welcome
9. Court Farm Holidays
Perfect for toddler holidays, Court Farm Holidays are a couple of miles from Bude and within walking distance of a beach. There is tonnes of baby and toddler equipment to borrow from plastic bowls and spoons through to baby carriers and buggies. The cottages are luxuriously furnished (some even have hot tubs!) and have toys and books for the little ones to play with as well as loads of outdoor toys and play equipment. Just to top it off there is there is a warm swimming pool to enjoy if it rains.
There are some larger holiday cottages at Court Farm Holidays which sleep 12+ cots and 17+ cots which are perfect for a couple of families holidaying together. There are also some friendly Kune Kune pigs and goats which enjoy meeting babies and toddlers on the daily animal feed!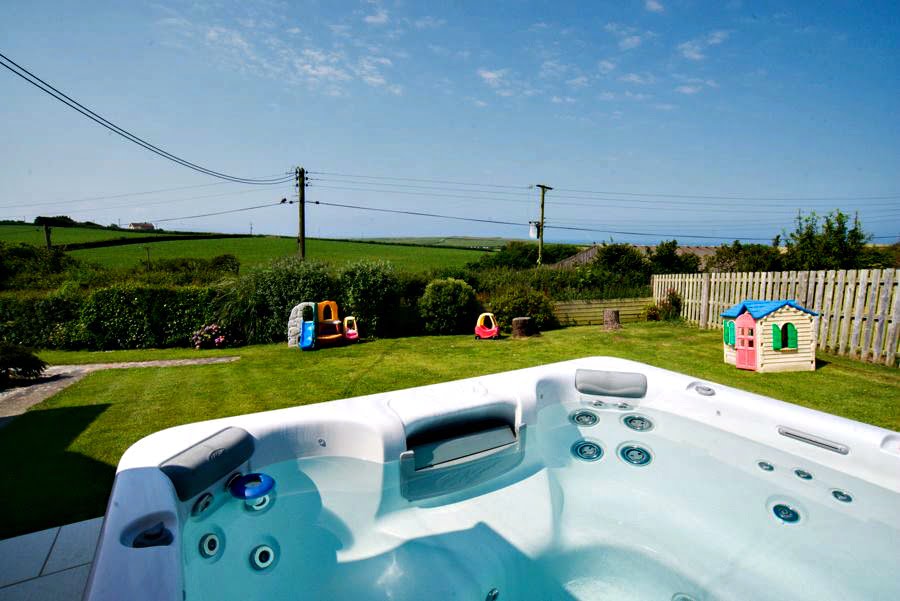 http://www.courtfarm-holidays.co.uk/
10. Pollaughan Farm
Set in 22 acres, Pollaughan Farm offers 4 stylish cottages and B+B accommodation with a real home from home feel on the Roseland Peninsula. There are sandy beaches within a 20 minute walk or 5 minute drive as well as cycling trails and the coastal footpath. There is an all weather tennis court, an enclosed gardens, ride on toys and sand friendly three wheel pushchairs which you can borrow.
11. Bedruthan Hotel
The Bedruthan Hotel is set in a stunning clifftop position above the beach on the North Cornwall coast. It is also within walking distance of the famous Bedruthan Steps. The facilities for babies are excellent – there are baby exploring play areas including ball pools, slides and swings plus wooden ride on toys and even a baby rocking horse. There is loads of baby equipment available to borrow including baby back packs and bottle warmers.
Toddlers will love playing on the outdoor wooden ship, in the adventure playground or bouncing on the trampoline. For rainy days, there is an indoor jungle tumble, play room and an indoor swimming pool. A children's tea is served from 4-6pm where toddlers have their own dinner service and the chefs create fresh nutritious meals for them. For parents, there is a Spa, Adults only restaurant and baby listening service.
Chloe from Life Unexpected has written a great review about the Bedruthan Hotel and Spa with a toddler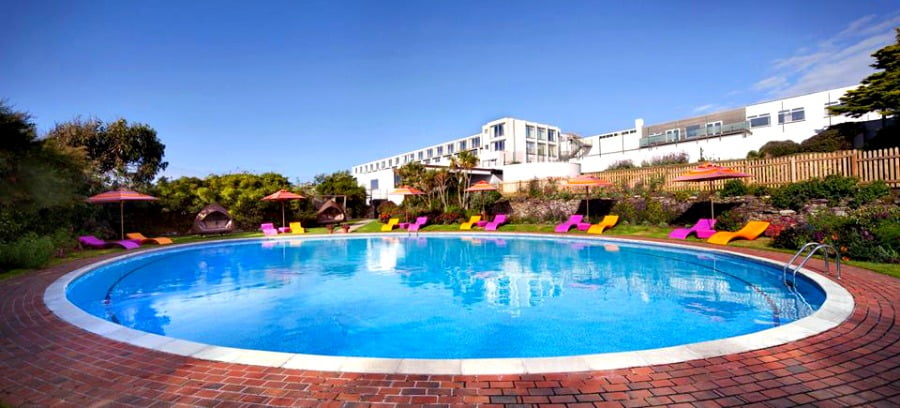 12. Trevorrick Farm Cottages
Trevorrick Farm near Padstow is perfect for a toddler farm holiday in Cornwall. There are loads of grassy space outside for little ones to play along with a giant 'play' combine harvester! One of the best features of Trevorrick Farm Cottages is the indoor pool heated to 29 degrees – great for a rainy day. For young bird spotters, Trevorrick Farm Cottages have a couple of barn owl boxes with infa red carmeras inside so you can view the barn owls from the comfort of your own cottage! Animal feeding takes place at 8.30am every day.
Located just 3 miles away from Cornwall's Crealy adventure park, Trevorrick Farm Cottages is in a great location for a family holiday.
13. Kernock Cottages
The award winning Kernock Cottages in the Lynher Valley offers 5 restored barns set in a 25 acre private estate. All the cottages are 5* and baby friendly offering a multitude of baby equipment at no extra charge. Babies even get a luxury Storksak baby welcome hamper containing bathing essentials such as wipes and gentle organic baby toiletries!
The cottages sleep from 2-8 people and each has its own private garden, terrace and inbuilt bbq – perfect for enjoying summer evenings when your baby is asleep.
https://www.kernockcottages.com/
14. Tredethick Farm Cottages
These baby and toddler friendly cottages are a favorite with parents who come back time after time. There are the obvious highlights of daily animal feeding, twice weekly pony rides, soft play, and an indoor swimming pool, but Tredethick focuses on giving parents a holiday too. They are more than happy to arrange a baby sitter for you whilst you go out to some of the high quality restaurants close by, and little touches like comfy chairs, newspapers and free freshly ground coffee in the soft play room enable you to relax too.
Visit the Tredethick Farm Cottages website
15. Polurrian Bay Hotel
The family friendly Polurrian Bay Hotel has a number of 2 bedroom suites, along with 180 degree views of the Cornish coast from its glass fronted vista extension. All bookings include 2 hours complimentary childcare a day in the onsite crèche, where there are fun activities such as face painting, arts and crafts and baking. There is also an onsite family cinema in case of bad weather.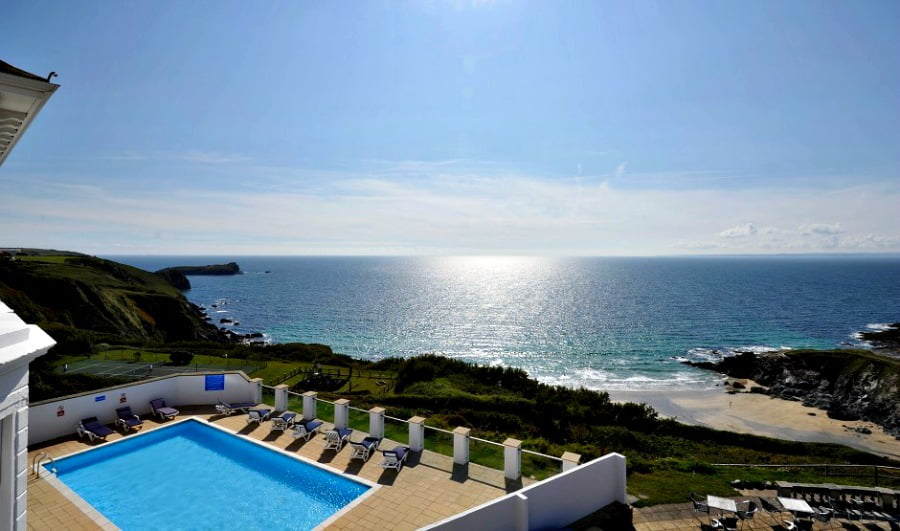 https://www.polurrianhotel.com/
16 Boswarthen Farm
Boswarthen Farm offers very comfortable tents if you fancy taking your baby or toddler on their first glamping trip! Close to the beach and in the middle of cream tea country, this place is a gem if you like a more rustic holiday with your baby. The highlight of any toddler's holiday would be the chance to learn about life on a dairy farm and watch the cow being milked every day. There are also twice weekly campfires in the summer!
17. Higher Lank Farm
Higher Lank Farm has farm holidays for babies and toddlers. Situated near Bodmin, Higher Lank Farm is a working farm which has highly recommended, luxurious farm cottages.
Each cottage feature a dedicated nursery with cot/s, changing station, wash basin, bouncy chairs, baby nest, bumbo seats, baby monitors, toys and free use of real nappies and spare bedding.
Higher Lank Farm has specific cottages available for twins and triplets, and some accommodation for grandparents too with ensuite facilities upstairs above the family accommodation. There is also an indoor swimming pool, jacuzzi and sunbathing area. Toddlers can also take part in farm activities such as feeding lambs, grooming ponies and collecting eggs.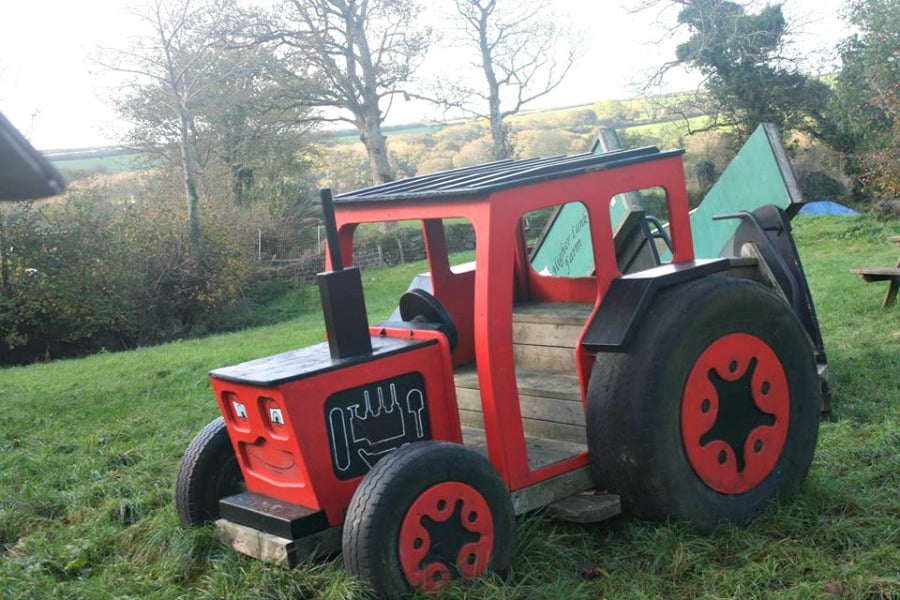 18. Crylla Valley Cottages
The Crylla Valley Cottages near Saltash have been designed with toddlers in mind. The cottages are clean and well equipped with parking next door. There is a fantastic outdoor toddlers play area with bright, chunky toddler toys to play with! Guests have free unlimited access to an indoor pool at the nearby country club which includes a water cannon, fanjet and outdoor flume!
https://www.cryllacottages.co.uk/
19. Merlin Farm Cottages
Named by the Independent newspaper as one of 'The 50 best British Escapes', Merlin Farm Cottages gets rave reviews from parents who have stayed there. This complex of baby and toddler friendly cottages is a quiet, rural location with stunning views over fields with plenty of open space for toddlers to enjoy playing on.
The cottages are all 4-5* with high quality furnishings and are within walking distance / short drive of the beach. If you don't fancy cooking there are a couple of local companies which will deliver freshly prepared food to you on a night. Plus, there are 5 fantastic beaches within 5 miles of Merlin Farm Cottages!
Toddlers will love meeting Horace the donkey and feeding the horses and there is a small Under 6's play area.
http://www.merlin-farm-cottages-cornwall.co.uk/
20. Trevalgan Holiday Farm
Situated just 1.5 miles away from St Ives, Trevalgan Farm Cottages are run by parents of small children so they know how to help you have a relaxing holiday. Little touches like blackout blinds in at least one bedroom in each cottage and being able to borrow 3 wheel buggies and back packs makes this a very popular place with both parents and children. There is also an indoor toddler playbarn and Pets Corner, with ducks, hens and Flossie the Rabbit as well as loads of space for toddlers to run around in.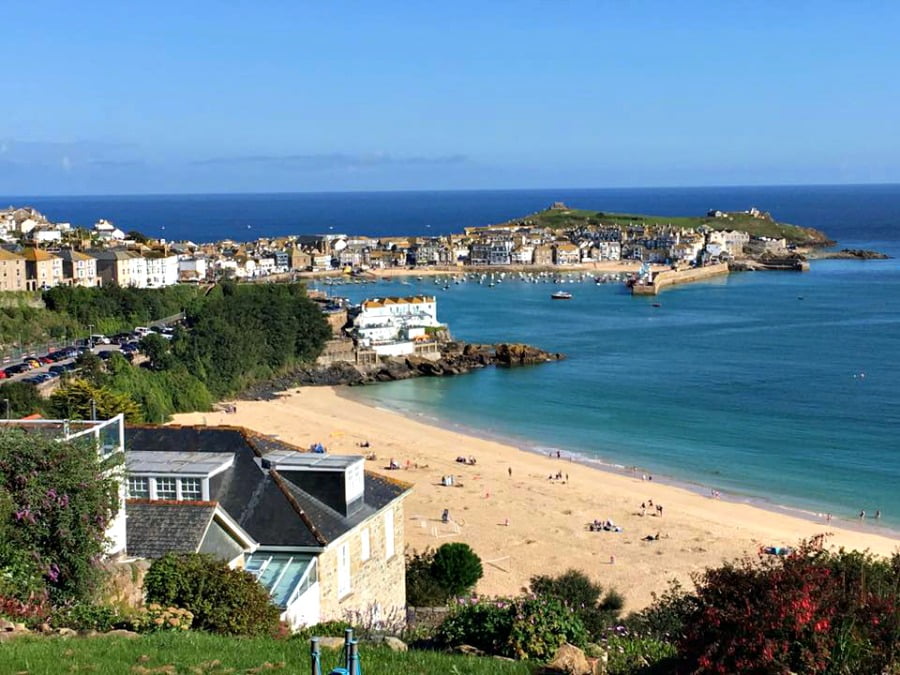 21. Tregongeeves Farm Cottages
On the outskirts of St Austell, Tregongeeves Farm Cottages overlooks 22 acres of Cornish countryside. There is an indoor swimming pool, gym, outdoor play area and indoor play barn with a train table and wendy house. Parents will love the complimentary coffee available in the play barn!
Ruby and Ronnie, the donkey's look forward to meeting you! Children can also collect eggs in the morning for their breakfast.
https://www.tregongeeves.co.uk/
22. Atlantic Reach
Atlantic Reach is a holiday resort just 6 miles from Newquay and close to the Eden Project and Padstow. There are loads of facilities at Atlantic Reach for families including indoor and outdoor swimming pools, Kids Club, gym, spa and soft play area. For families with older children too, there is a Teen Arcade.
There is also an onsite restaurant and barista café. There is a range of accommodation options to cater for different budgets.
https://www.atlanticreach.co.uk/
23. Fox Valley Cottages
If you are looking for a cottage near Looe, Fowey and Polperro, check out Fox Valley Cottages. The cottages are close to stunning coastal footpath walks in a peaceful countryside location but with loads of facilities for babies and toddlers. There is an indoor heated swimming pool, spa, games room and outdoor play area.
The gardens also have sun loungers, BBQs and plenty of space for children to run around and play games. Toddlers will love the trampoline, slide, swings and ride on toys.

http://www.foxvalleycottages.co.uk/
24. West Woolley Farm
Cots, bedguards, baby baths, nappy bins, potties, high chairs, booster seats, steps and stairgates are all provided at West Woolley Farm. There are lots of super friendly animals to feed in the morning including Maple, Misty and Morwenna the pygmy goats, Ruby and Rose the kune kune pigs and the sheep which love a back rub!
There is also a sports barn with where older children can play football, cricket or basketball. Babies and toddlers will love the ride ons and the low level climbing wall!
https://westwoolleyfarm.co.uk/
25. Little White Alice's Eco Arks
Little White Alice's Eco Cottages are located on a 28 acre small holding. 12 acres of the land is managed as a nature reserve and the rest is used for animals and the vegetable garden. There are 2 cottages and 2 eco arks at Little White Alice's and children are free to play outside, feed the animals and take part in the weekly craft sessions during school holidays.
There are rare breed animals which children can help to feed in the daily animal feeding sessions. These include Sammy and Frankie the Golden Guernsey goats, alpacas and black pigs. There is also the opportunity to walk the goats on their daily bramble ramble and go on a pony ride on the Shetland ponies.
https://littlewhitealice.co.uk/
26. Poltarrow Farm Cottages
The Nancarrow family have been welcoming guests to Potarrow Farm for over 30 years. Guests can stay in their bed and breakfast, or in one of their self-catering cottages surrounded by 45 acres of countryside.
There is also a 10m long indoor swimming pool heated to 30 degrees which is popular with young children. Active children will love the heated indoor sports hall where you can practice your racquet sports or just generally have a run around! But best of all, there is a Tumble Room at Poltarrow Farm which is designed especially for Under 5's. This is packed full of soft building blocks, tunnels and slides providing the perfect opportunity for toddlers to encourage imaginative minds in a safe and secure environment.
27. Polean Farm Cottages
There are 7 cottages on Polean Farm sleeping from 2- 8 people. Well behaved dogs are also welcome in some of the cottages.
Toddlers will love the outdoor playground with climbing frame, trampoline, swings and slides. They will also love collecting their own free range eggs from around the farm, having free pony rides on Noah the pony and helping to bottle feed the lambs (seasonal).
There is a safe courtyard area with ride on toy tractors and outdoor play area and a Little Tikes bucket swing, climbing frame, slide and see saw for toddlers. Inside there are Little Tikes toys and a wooden train set. Best of all, there is a barrel train ride around the farm pulled by a red tractor!
Have I missed any baby or toddler friendly places to stay in Cornwall? Please email me at kiddieholidays@gmail.com with your recommendations or leave a comment below.