10 Family Friendly Things To Do In Dumfries And Galloway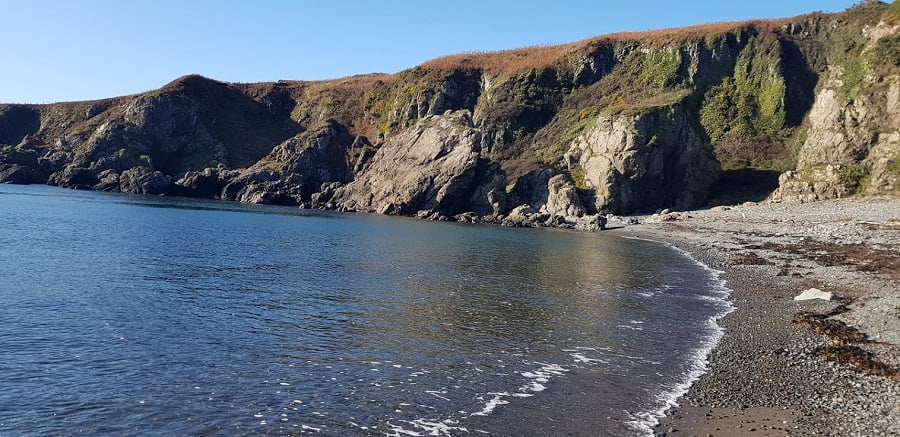 Head up to Scotland, cross the border in the west and turn left and you are in Dumfries and Galloway. This part of Scotland is characterised by rolling hills, sandy beaches, green forests and rocky coastlines. It is made for exploring. Read on to discover the best things to do in Dumfries and Galloway with kids.
Read More – 25 Fantastic Places To Stay In Scotland With Babies And Toddlers
1. Galloway Forest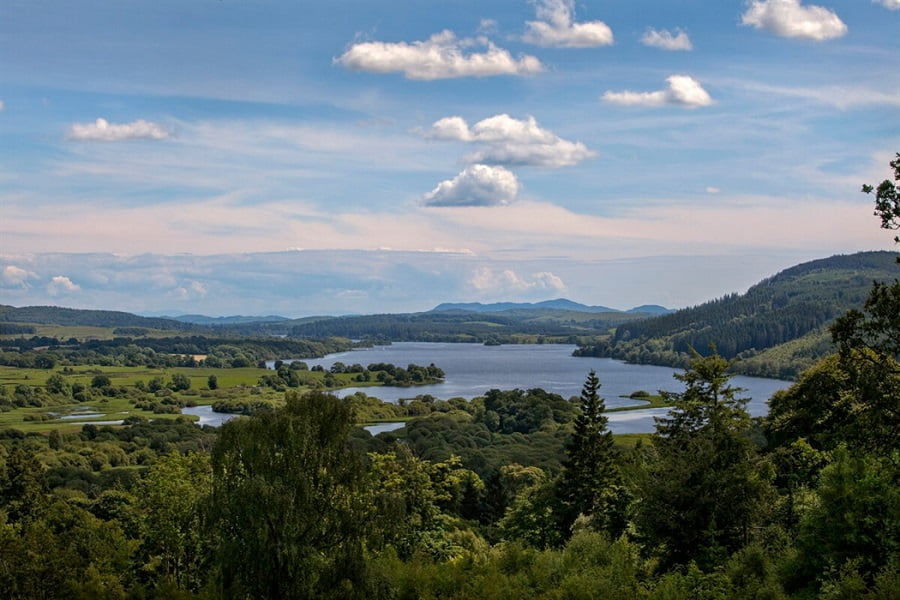 The Galloway Forest Park is Britain's largest forest park. Established in 1947, the Galloway Forest Park is often referred to as 'the Highlands of the Lowlands' and covers over 300 square miles. There are 3 visitor centres which offer a mixture of forest walking trails, lochs, biking trails and playgrounds. You can also meet red deer and wild goats!
Learn More – Galloway Forest Park
2. Cream O' Galloway Ice Cream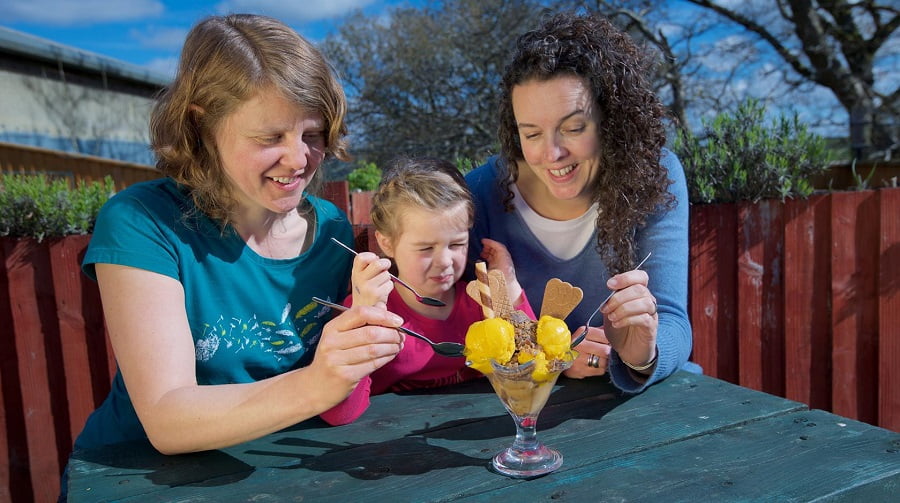 A visit to sample the ice cream and cheese at the Cream O' Galloway Ice Cream is a must when you are visiting Dumfries and Galloway! As well as delicious ice cream, there is also a woodland adventure centre, indoor visitor centre, play area, slides and loads of walks and nature trails. Best of all is the Mini Play Zone where little ones can bounce, scoot, explore and pedal to their heart's content!
Learn More – Cream O Galloway
3. Mabie Farm Park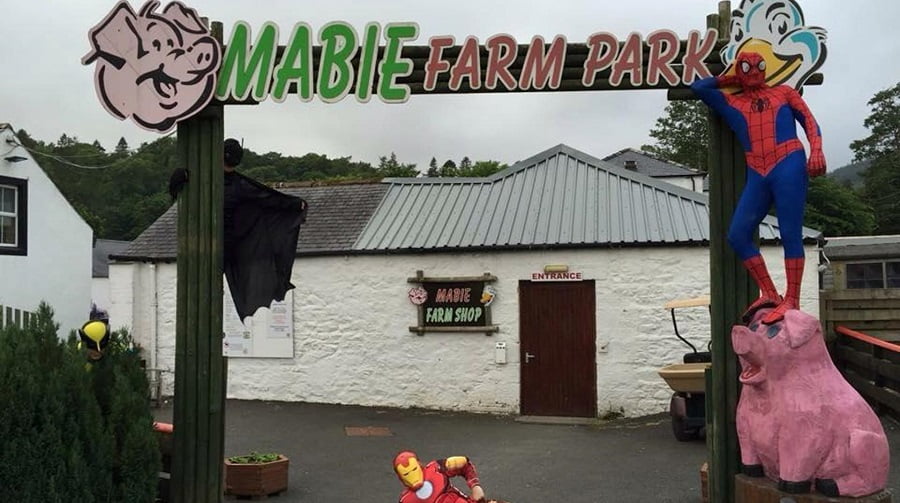 Mabie Farm Park is home of loads of cute animals including kune kune pigs, Welsh cob horses, cows and llamas. There are regular feeding sessions throughout the day as well as an astro slide, train, play barn, trampolines and a boating pond. The farm is located inside the Mabie Farm Park so you can get great views of the Solway Firth during your visit.
Learn More – Mabie Farm Park
4. Cocobean Company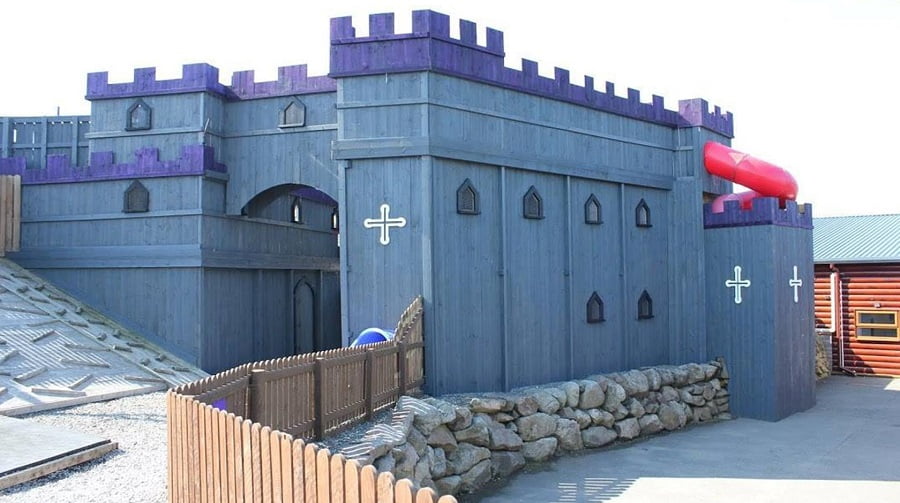 Take part in chocolate making workshops or let off steam at the indoor and outdoor play areas at the Cocobean Company. There is also a large decking area outside with picnic tables which is ideal for sunny days. Little ones will also love seeing the giant dinosaur, exploring the castle maze or sliding down the giant slides.
Learn More – The Cocabean Company
5. Caerlaverlock Castle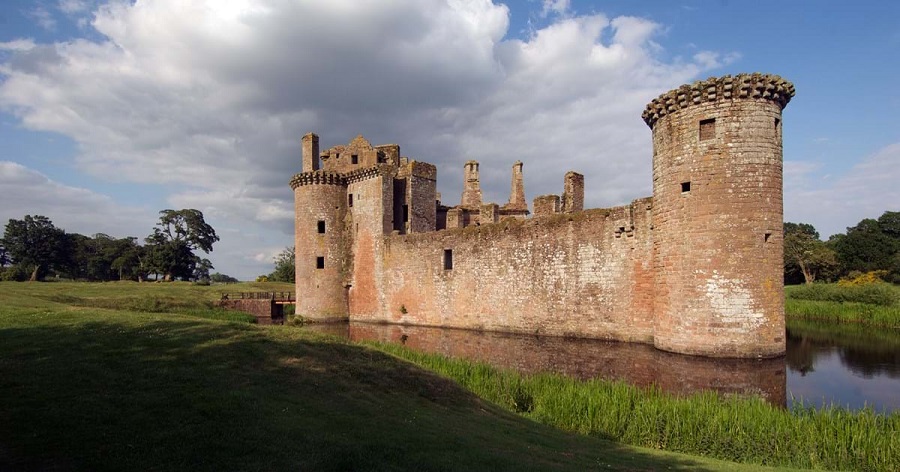 Caerlaverlock Castle is one of the finest castles in Scotland. Although in ruins, little ones can still explore and let off steam in the castle themed adventure park and go on a nature trail. Don't miss a trip to the tea room!
Learn More – Caerlaverlock Castle
6. Hit the Beach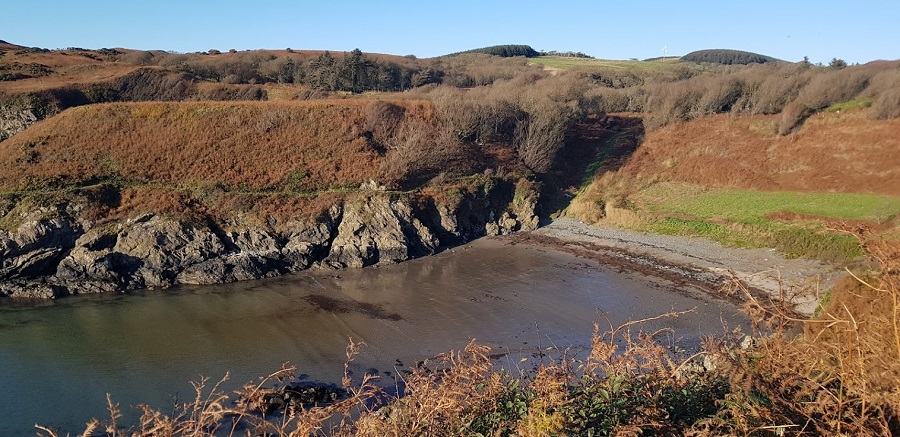 Remember to pack your sun cream as Dumfries and Galloway benefits from the Gulf Stream and is one of the warmest and sunniest area of Scotland. There are loads of amazing beaches to enjoy including Mossyard Beach in the Gatehouse of Fleet, Port Logan Bay and Sands of Luce Bay.
7. Drumlanrig Castle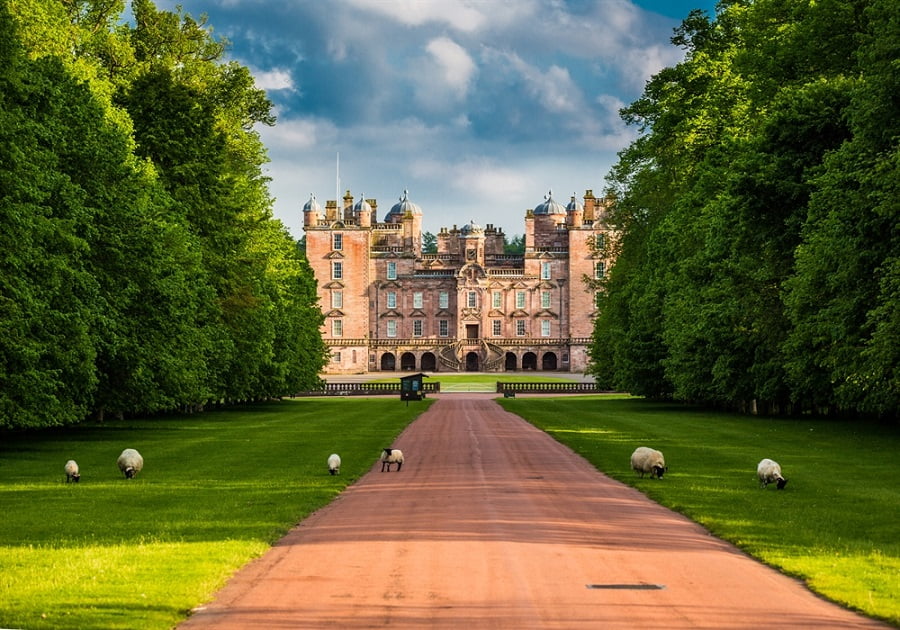 Drumlanrig is another great castle for you to explore in Dumfries and Galloway. This beauty is affectionately known as the Pink Palace due to its colour of its outside and offers the opportunity to take a look inside the castle, go cycling or check out the amazing adventure playground with its climbing frames, slides and nets.
Learn More – Drumlanrig Castle
8. Port Logan Fish Pond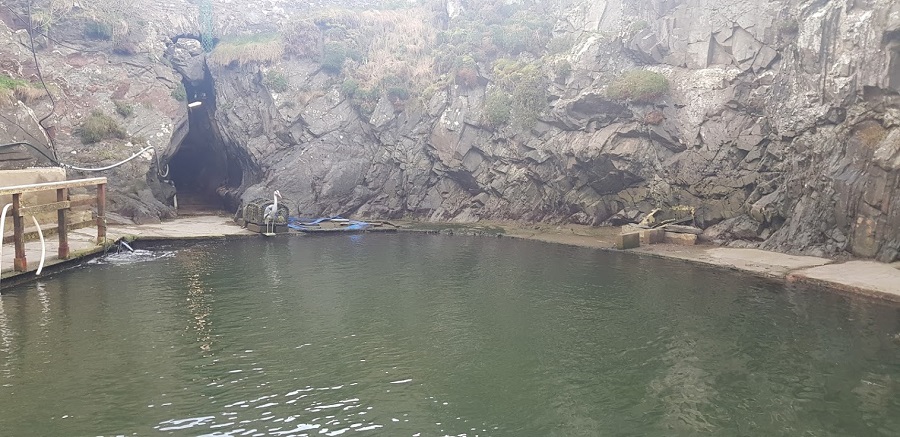 Port Logan Fish Pond is a 200-year-old sea fish larder near Port Logan on the Galloway coast. It is home to a variety of local marine life which little ones will love seeing first hand as well as being able to hold star fish if they are lucky! The Mull of Galloway, Scotland`s most southerly point is only a few miles away from Logan Fish Pond.
Learn More – Port Logan Fish Pond
9. Dino Park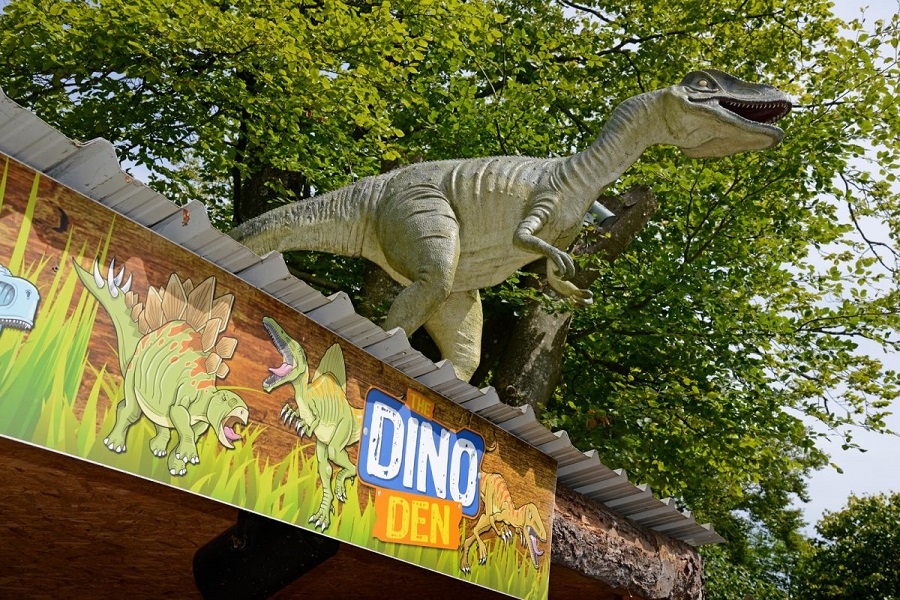 Step back 150 million years and discover the giants which used to roam the earth at the Dino Park. Take a trip through the Dino Mine, hear stories and facts in the Dino Den, dig for fossils, have fun in the bouncy dinosaur and much more! A great option for a rainy day!
Learn More – Dino Park
10. The Mull of Galloway Lighthouse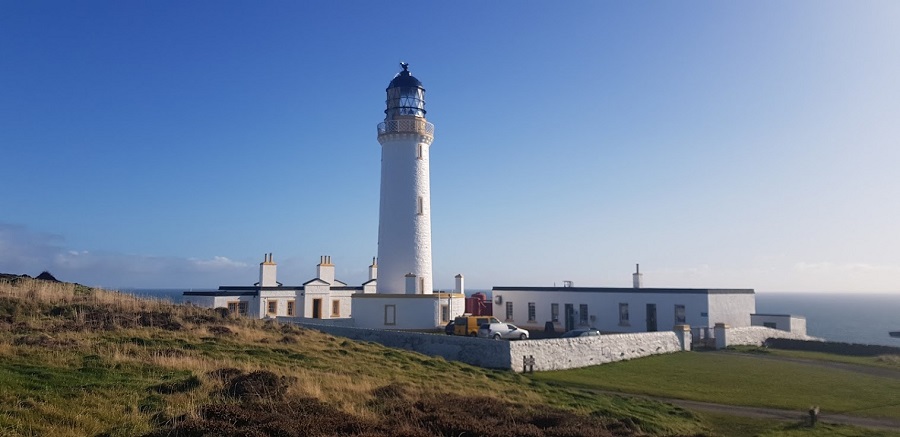 Climb Scotland's most southerly lighthouse and you will be rewarded by distant views of Ireland and the Isle of Man on a clear day. There are hilltop walks, beaches and a fab coffee shop too! Don't miss the demonstrations of the fog horn in action!
Learn More – Mull of Galloway Lighthouse