5 BEST Balance Bikes For Toddlers That Won't Break The Bank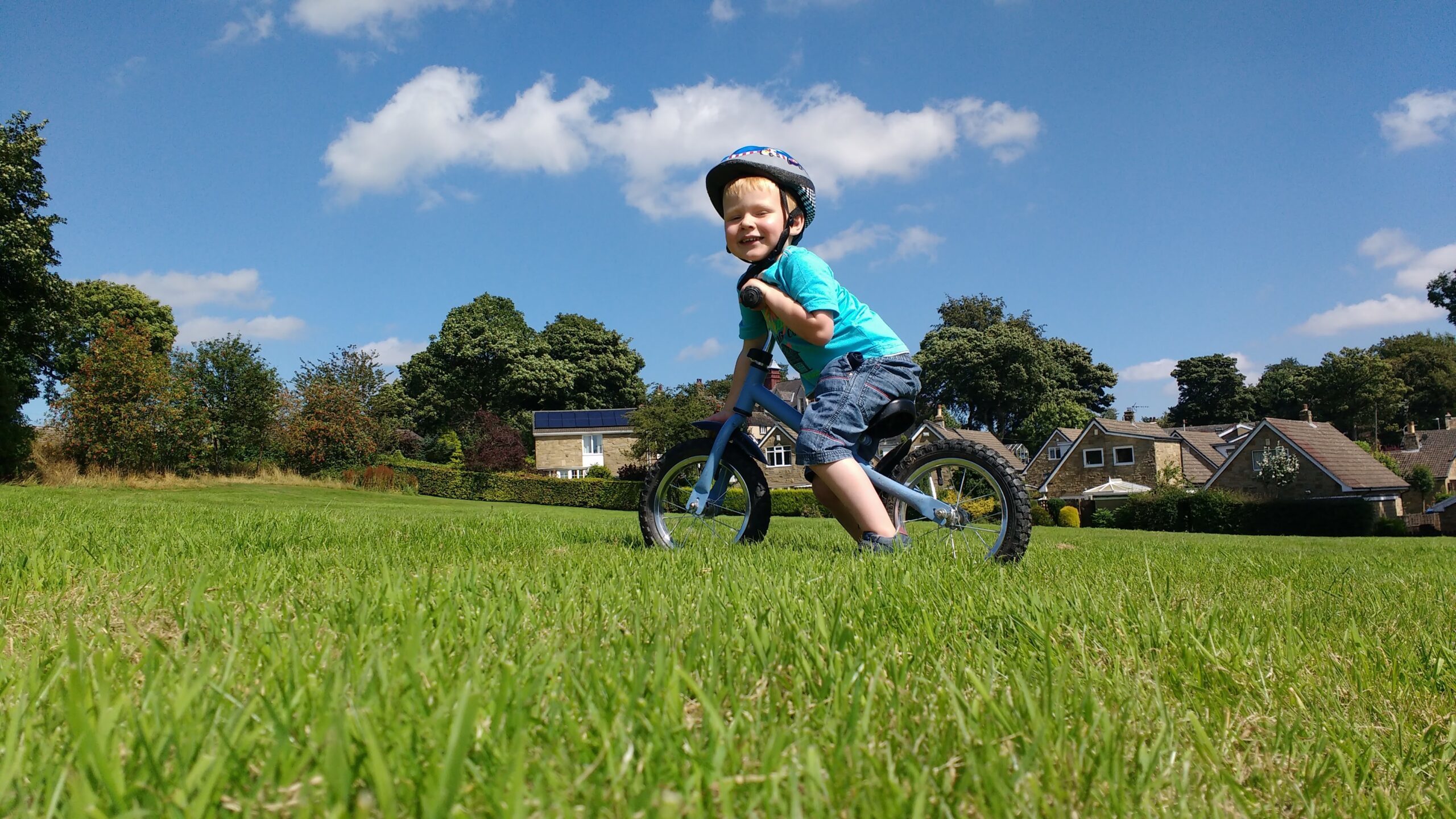 Discover the best balance bikes for babies and toddlers so your little one can get out and about on 2 wheels!
#1. Birtech Balance Bike For Toddlers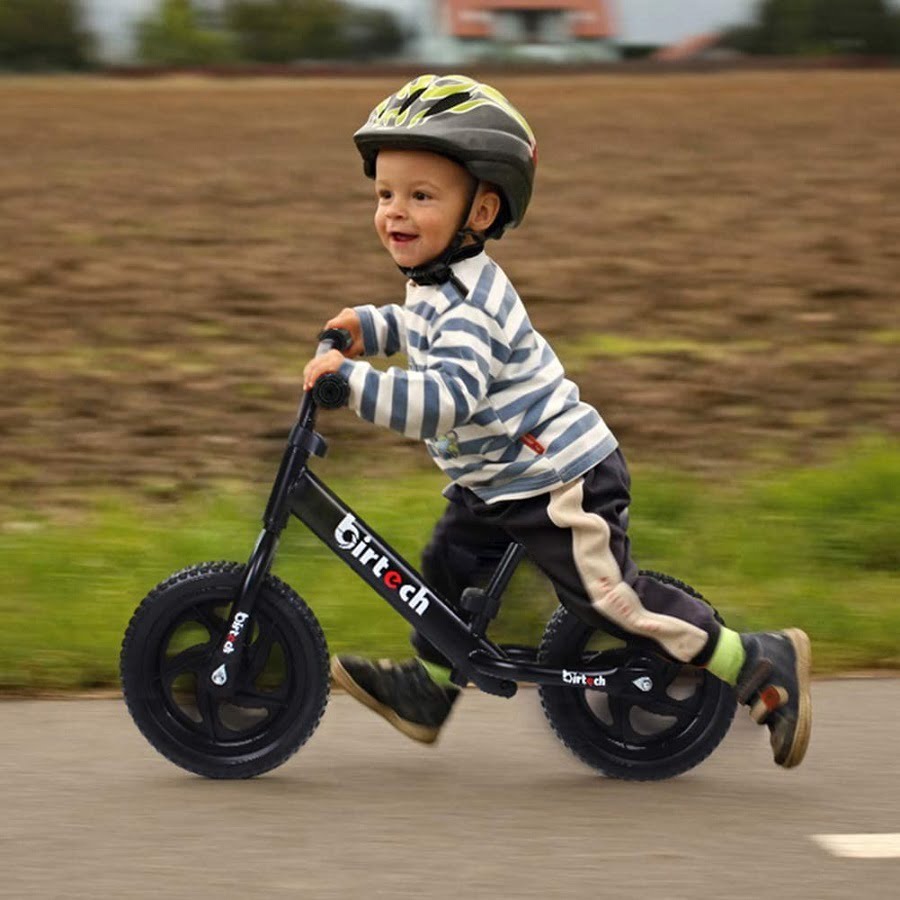 A great choice for a low cost, beginner balance bike for toddlers. Key features are an adjustable seat and handlebars so it can grow with your child, as well as being light and sturdy too – perfect for a bit of off-road action! Relatively easy to put together. Great value for money.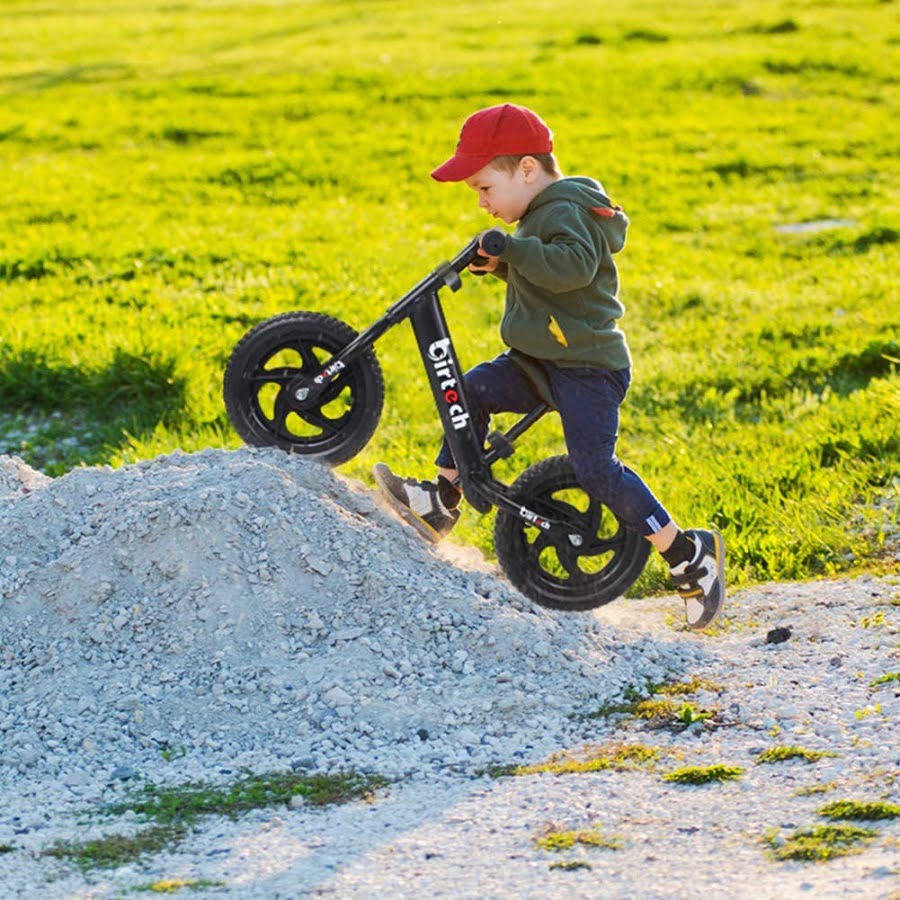 Ages – 2+
Price – £28.99
Available in Black, Red and Blue
Learn More – Birtech Toddler Balance Bike
#2. Lava Sport – Balance Bike For Toddlers Aged 2+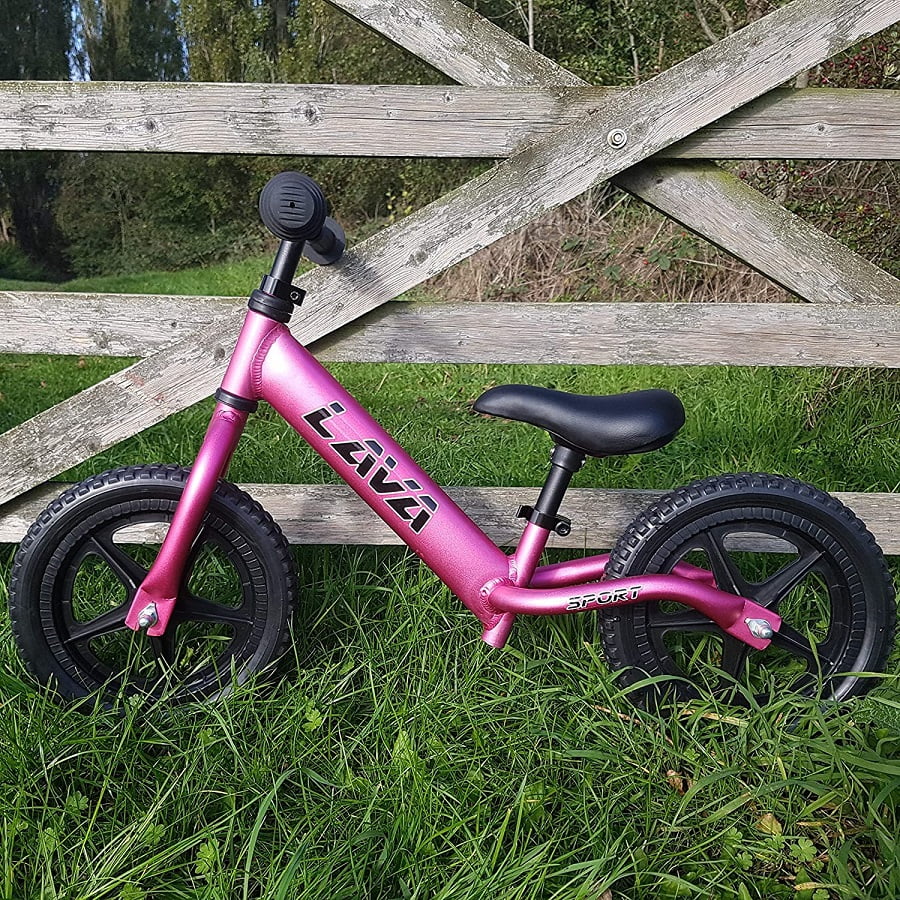 The Lava Sport is a lightweight balance bike weighing in at just 2.1Kg (4.6 pounds) – nice and light if you have to carry it for a bit! It looks great too with a stunning sleek finish and is available in either hot pink or fuji blue. Adjustable handlebars and seat. A good quality and super lightweight balance bike with a padded seat. Easy to assemble.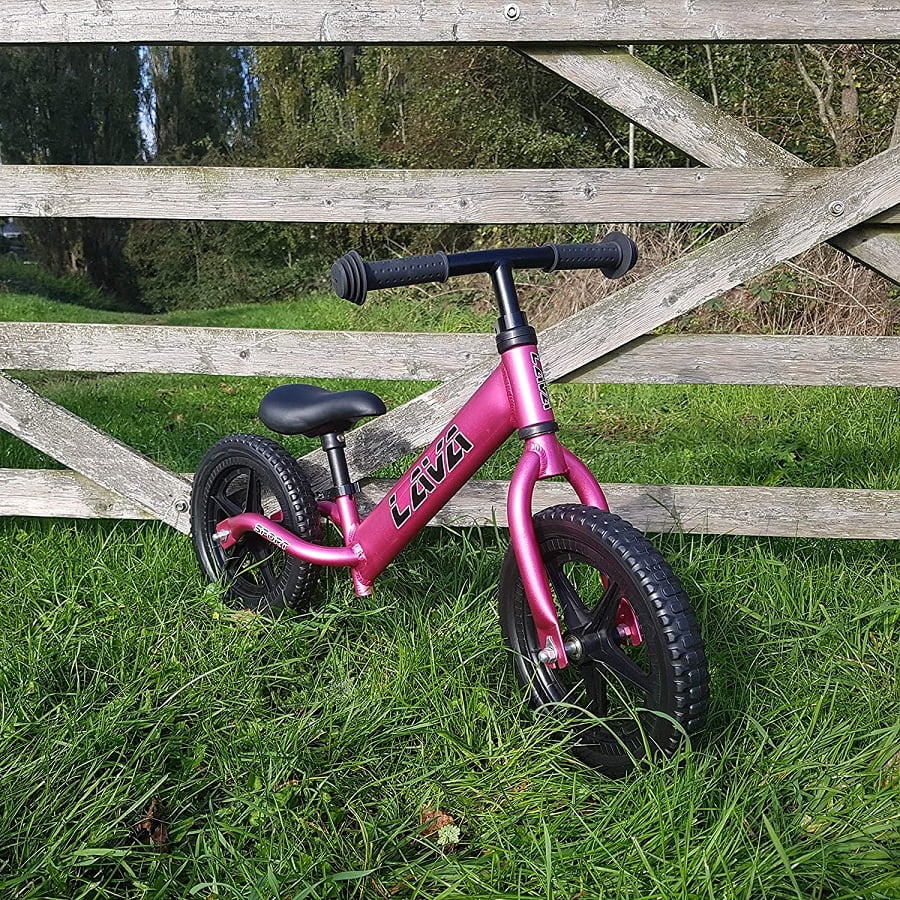 Ages – 2+
Price – £39.99
Available in Blue / Pink
Learn More – Lava Sport Balance Bike
#3. Ridestar Toddler Balance Bike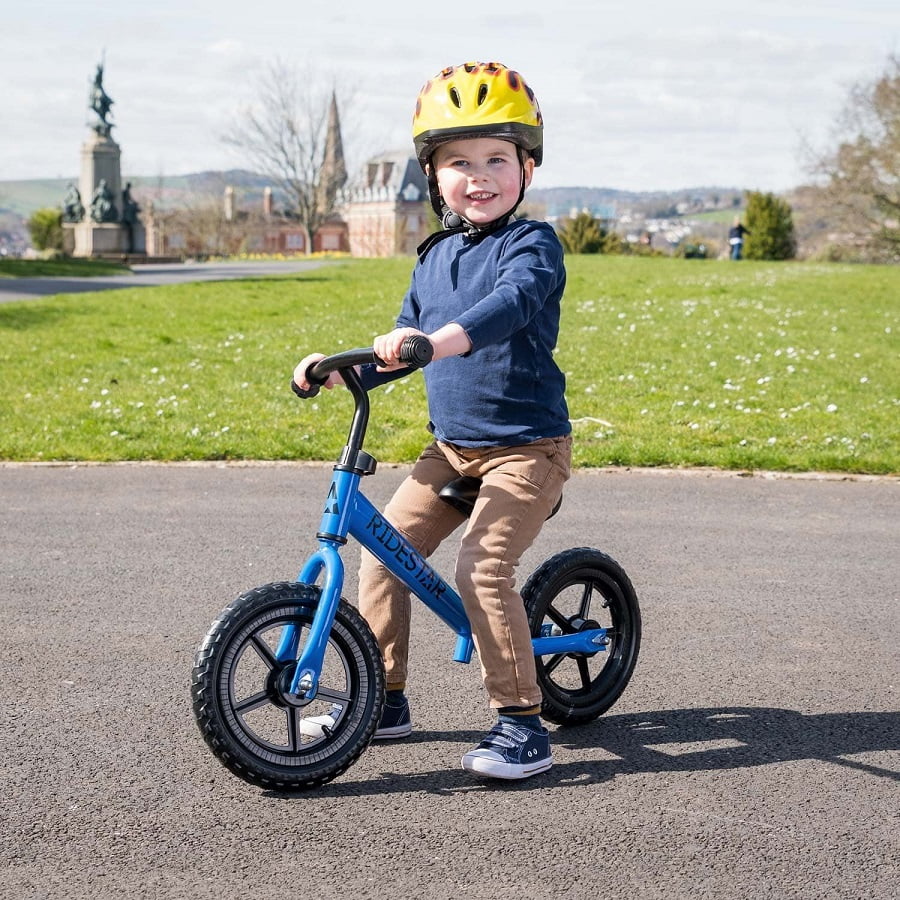 Great little toddler balance bike for the money with padded and adjustable seat and handlebars. Based on BMX design so a good-looking balance bike. Foam tyres so can be used inside for a bit of indoor fun! The Ridestar also has puncture proof tyres so the bike can be ridden on concrete and gravel. Adjustable seat and handlebars with soft grip handles so little ones can grip properly. Padded seat for ultimate comfort. Very easy to assemble. Great value good looking balance bike.
Ages – 2+
Price – £34.99
Colours – Blue, red, white, black
Learn More – RideStar Toddler Balance Bike
#4. Yvolution Y Velo Junior Toddler Bike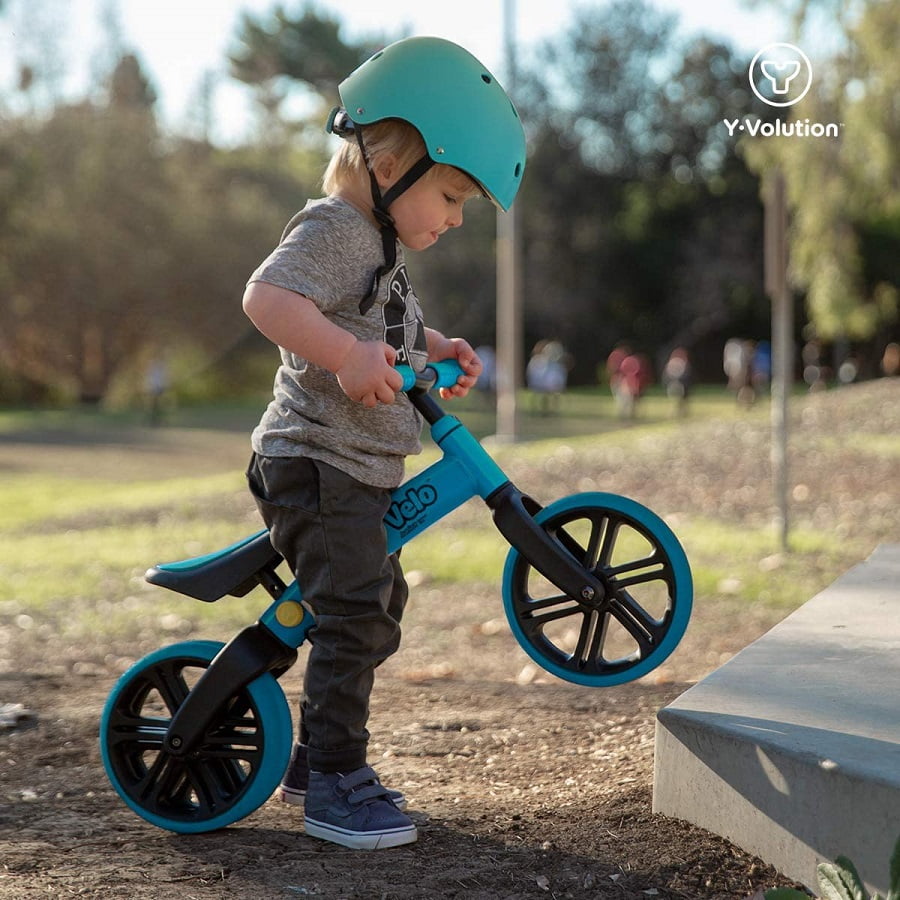 Good choice for toddlers aged 18 months+ who are looking for their first balance bike. The double rear wheel makes it even more stable giving it a good balance for learner cyclists and meaning it can stand up on its own. You can remove one of the back wheels when your little one gets more confident, so this is a bike which can last you a few years. Not the lightest balance bike on the market but its sturdy, well made and easy to assemble. A good choice for a younger toddler looking for a balance bike which will last.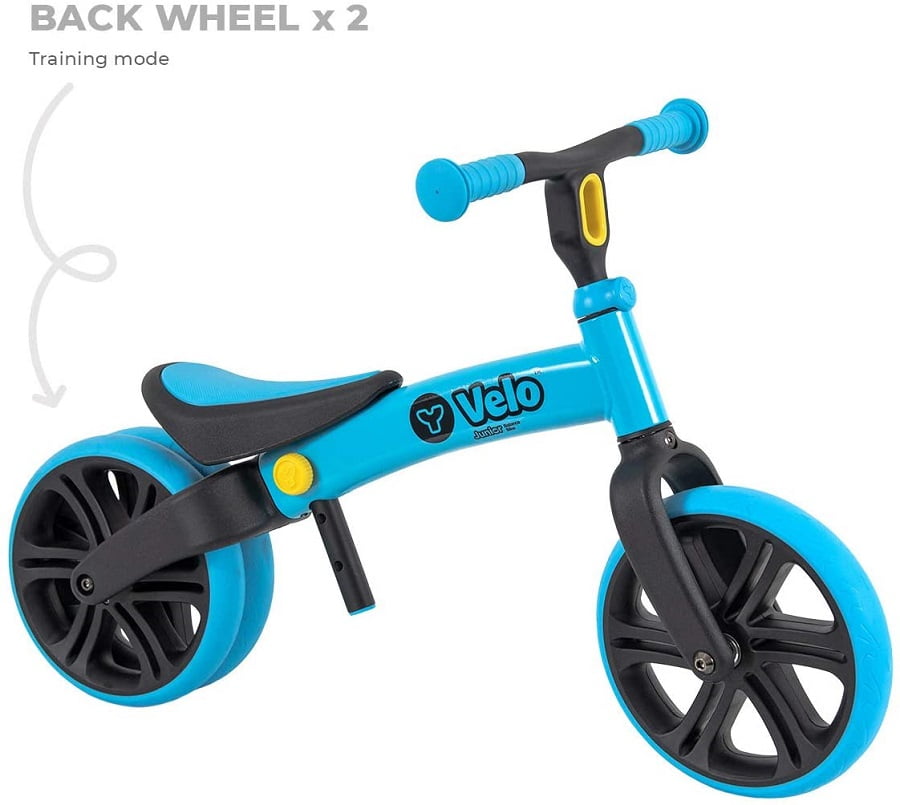 Age – 18 months +
Price – £50
Colours – Blue, green, red
Learn More – Yvolution Y Velo Junior Toddler Bike
#5. Bikestar Running Balance Bike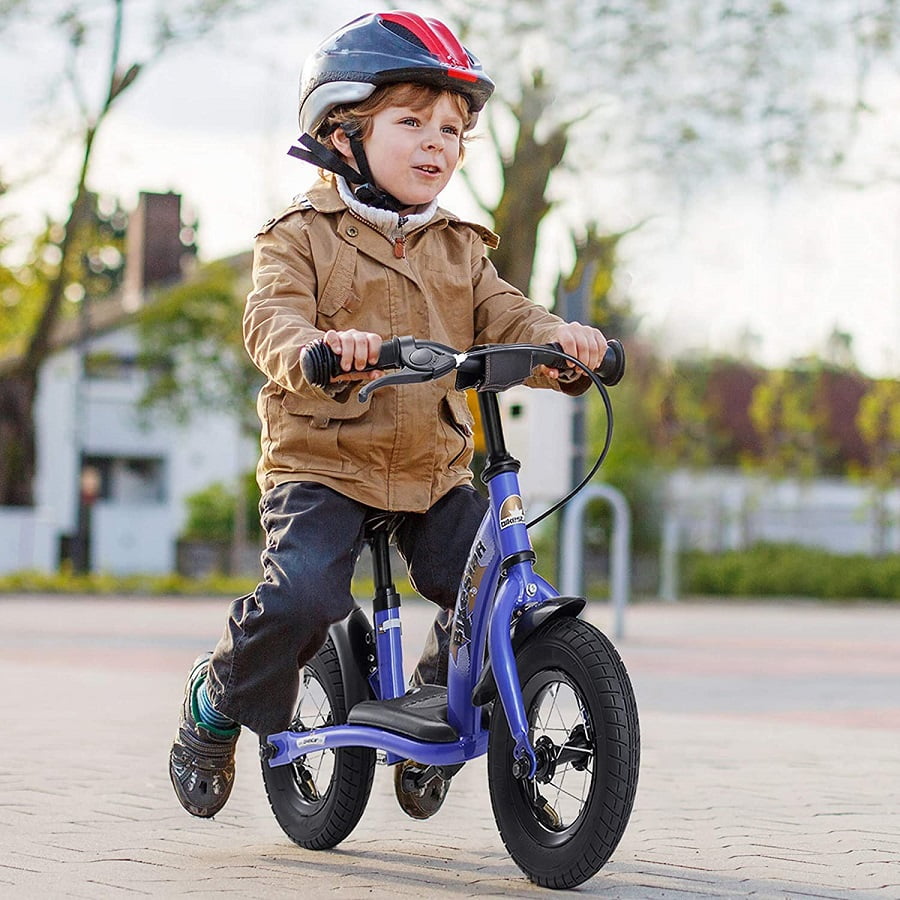 The Bikestar is a quality, well-made balance bike with extra thick chunky tyres to give additional suspension and comfort when toddlers are zooming round the park! They also provide better support on wet or slippery floors. It also has a little brake so little ones can practice slowing down and stopping, as well as a bike stand to prop it up when it's not been used. Good choice if you are looking for a toddler balance bike with a brake.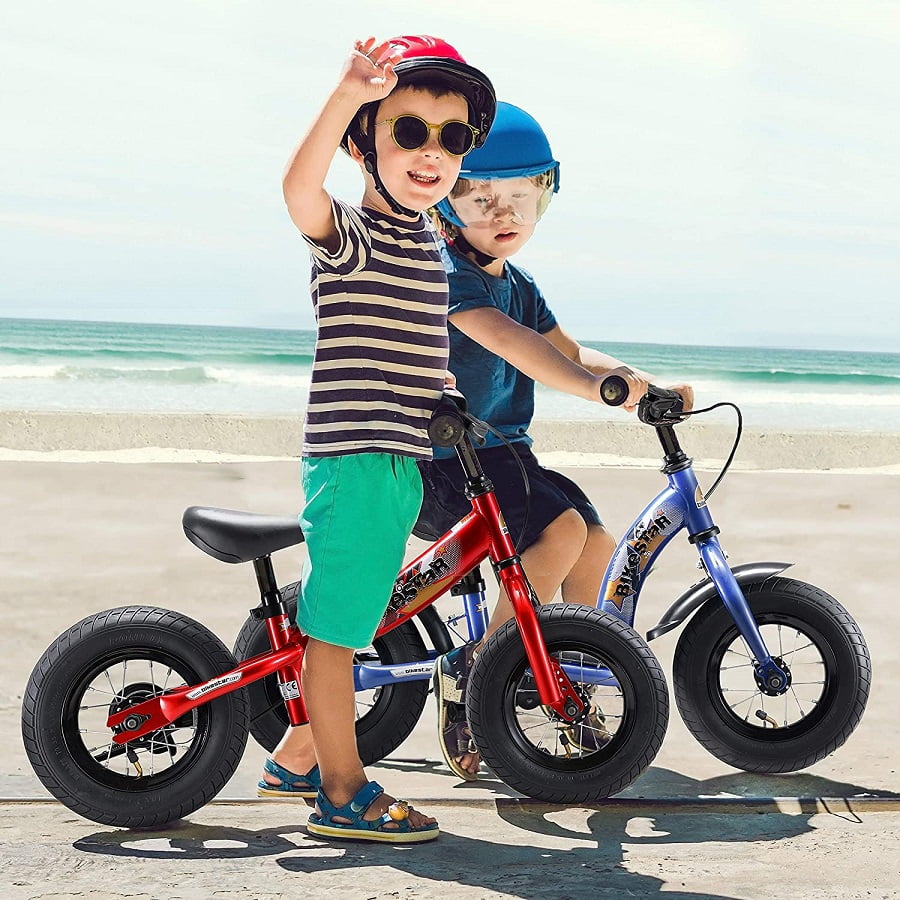 Age – 2 years +
Colours – Over 10 funky colours to choose from!
Price – £51.99
Learn More – Bikestar Balance Bike
#6.
Personalised Banwood First Go Balance Bike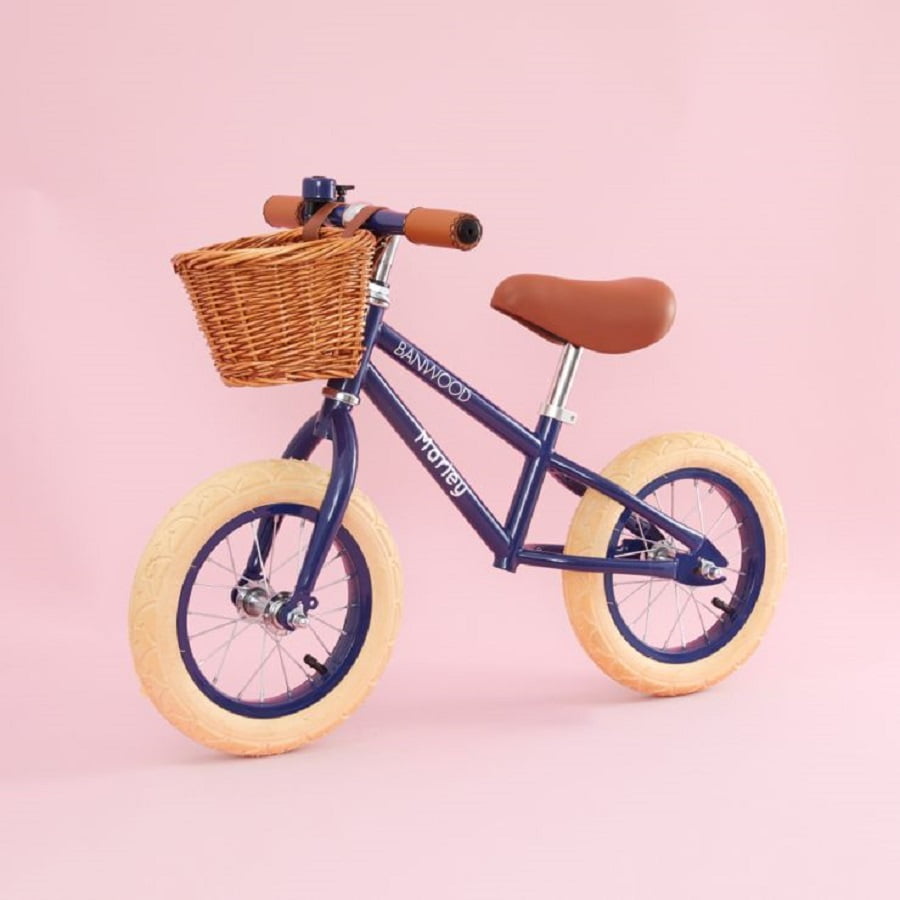 This balance bike is more expensive that the other models, but the reason for this is that it is personalised with your little one's name!  The Banwood is a sturdy model with a soft padded adjustable seat, easy grip handle bars, a bell and a fab little wicker basket at the front – perfect for transporting their favourite toy!  The bike can be personalised (up to 8 characters) for free!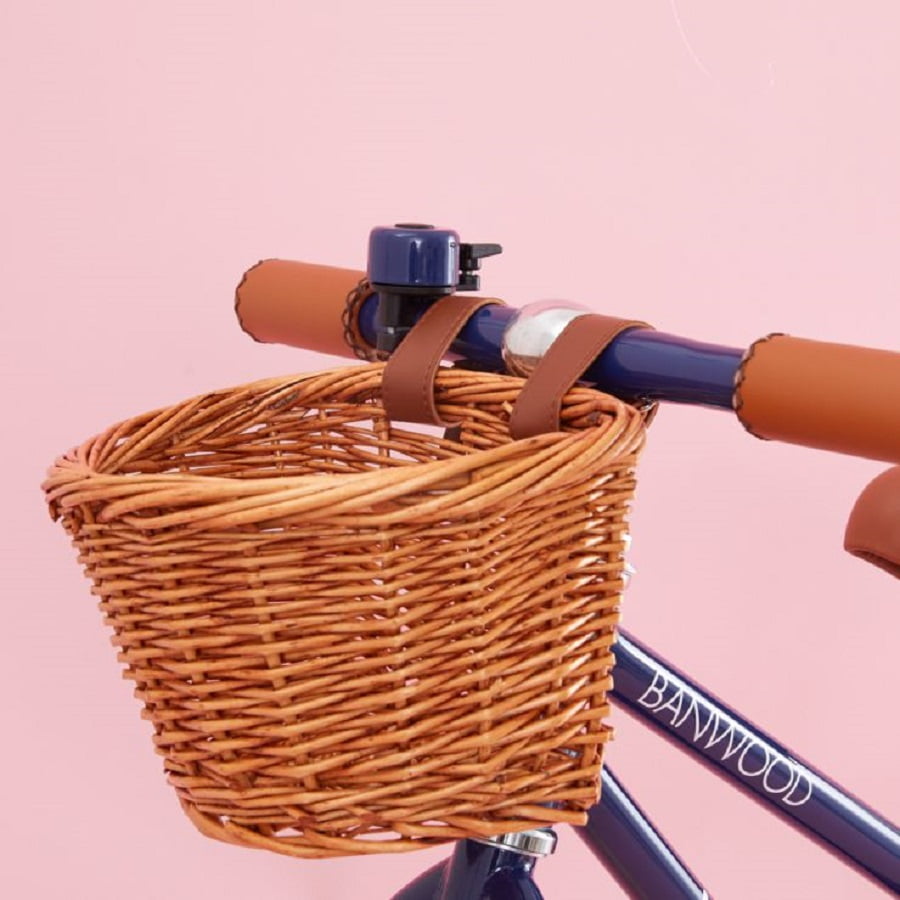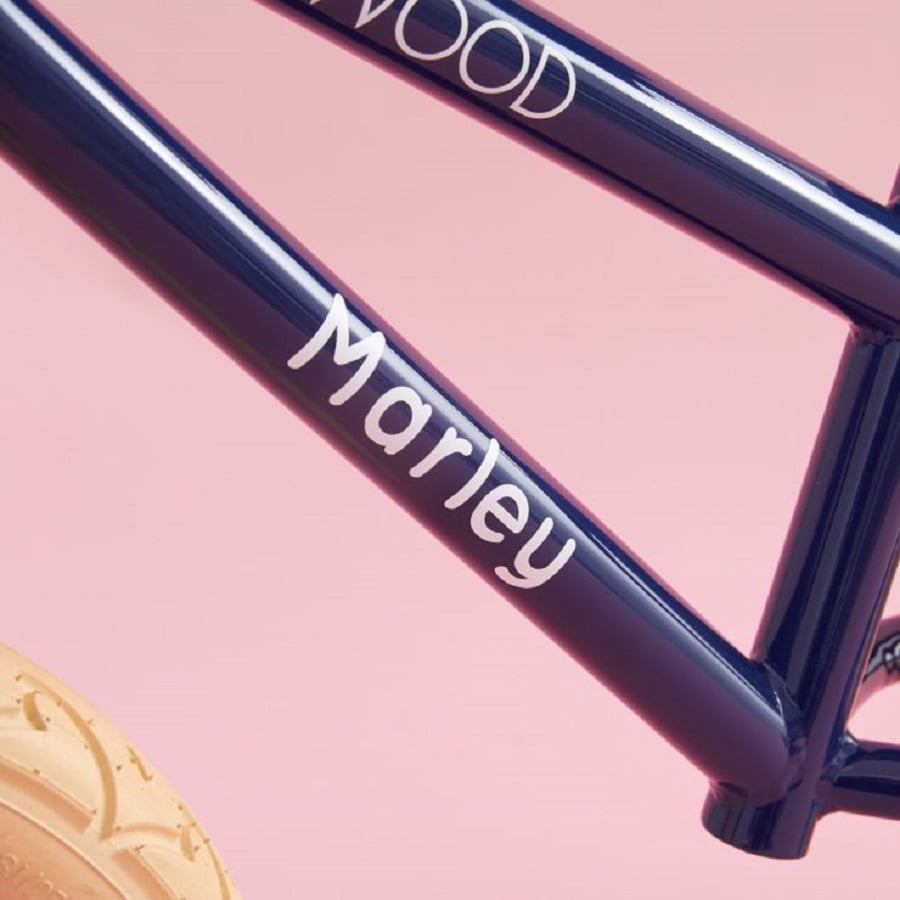 Age – 3-5
Colours – Blue
Price – £147.00 (including free personalisation!)
Learn More – Personalised Banwood Balance Bike
Can you recommend any balance bikes for toddlers?