Spotlight On The Royal Son Bou Hotel in Menorca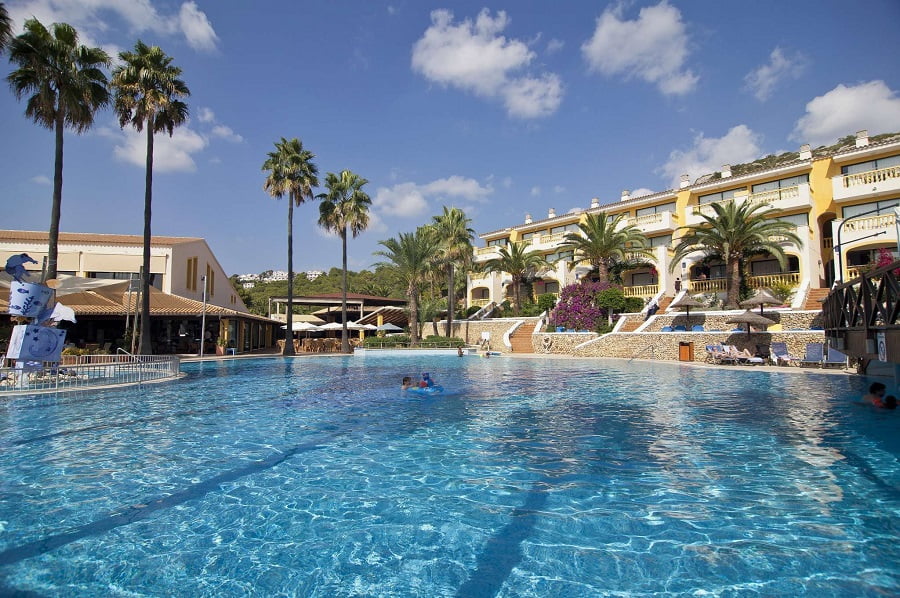 Welcome to the Family Hotel Royal Son Bou in Menorca! This gorgeous 4* hotel is perfect for families looking for a baby and toddler friendly hotel in Menorca. It's 100m from the fabulous Son Bou beach (which is one of the best on the island for babies and toddlers) and has loads of things to help families with small children have an unforgettable holiday. Read on to discover why the Family Hotel Royal Son Bou in Menorca is a great choice for families with babies and toddlers. If you click on a link in this piece, we may earn affiliate revenue.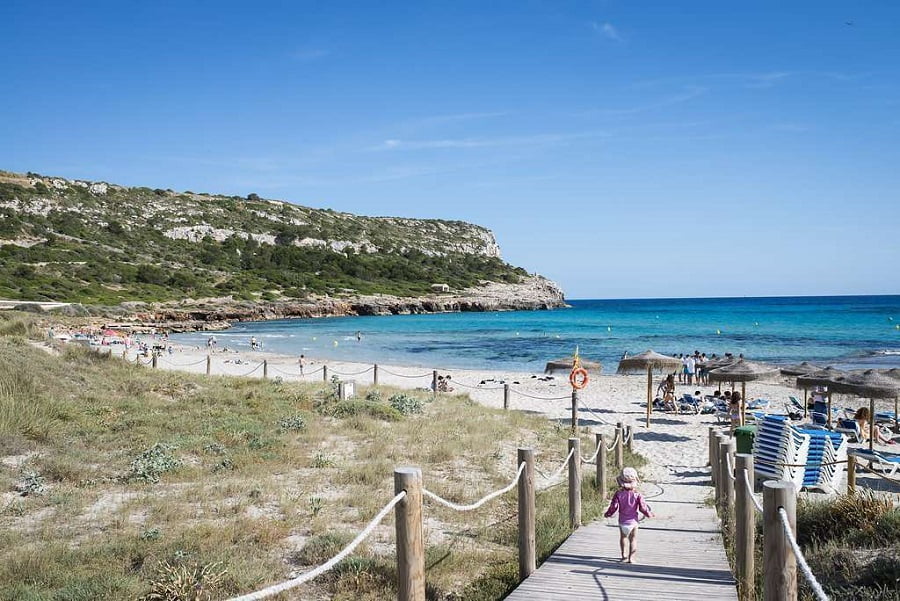 Royal Son Bou Hotel Highlights
Stunning 4* hotel with direct beach access.
Children's swimming pool with pirate ship and mini waterslides.
Fab playground
Club Kikoland with a supervised Babyclub for babies aged 0-2 and a Mini Club for children aged 3-4.
1 and 2 bedroom family friendly apartments.
Great value all inclusive is available.
Family friendly entertainment including a mini disco.
Fitness Centre for adults.
Baby and toddler equipment available to hire from the hotel.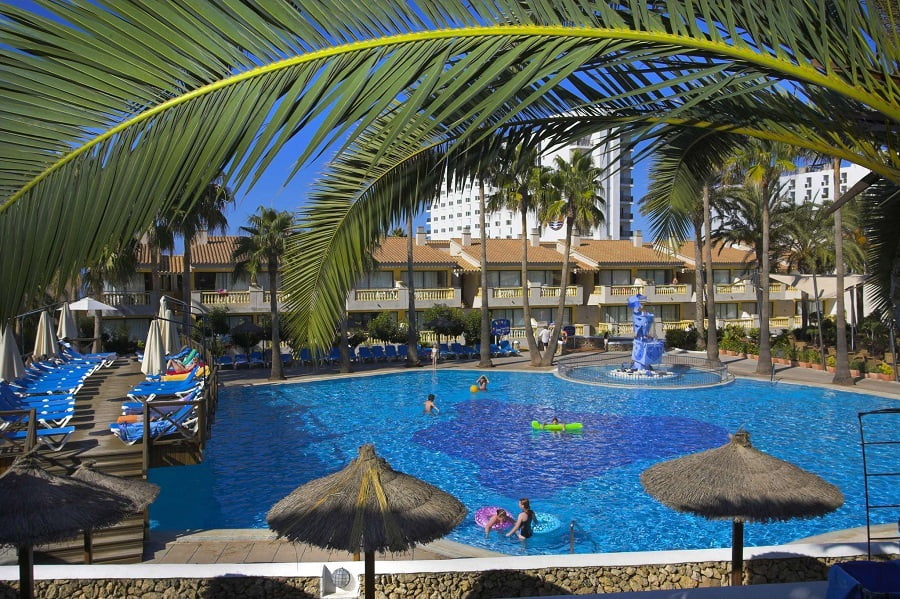 Accommodation at the Royal Son Bou Hotel
The Royal Son Bou hotel has a superb range of 1 and 2 bedroom family friendly apartments. These offer flexibility and space to families at the same time as letting them benefit from the hotel entertainment, kids club, restaurants and swimming pool facilities.
The Hooky Royal apartments overlook the swimming pool and sleep up to 4 people. They have plenty of space, a lovely living room with sofa bed plus a separate bedroom with ceiling fan. Both rooms have TVs and air con. Simple meals can be prepared in the kitchen which has a fridge, microwave and hob. The bathroom even has a sink at a lower level which is perfect for little ones!
The Hooky Royal Sea View apartments are also great for families with babies and toddlers. They are located near the private path to the beach and are close to the children's swimming pool with a pirate ship.
All apartments have cots and highchairs which families can borrow for the duration of their stay. Additional items such as strollers and baby carriers can be rented for a small cost.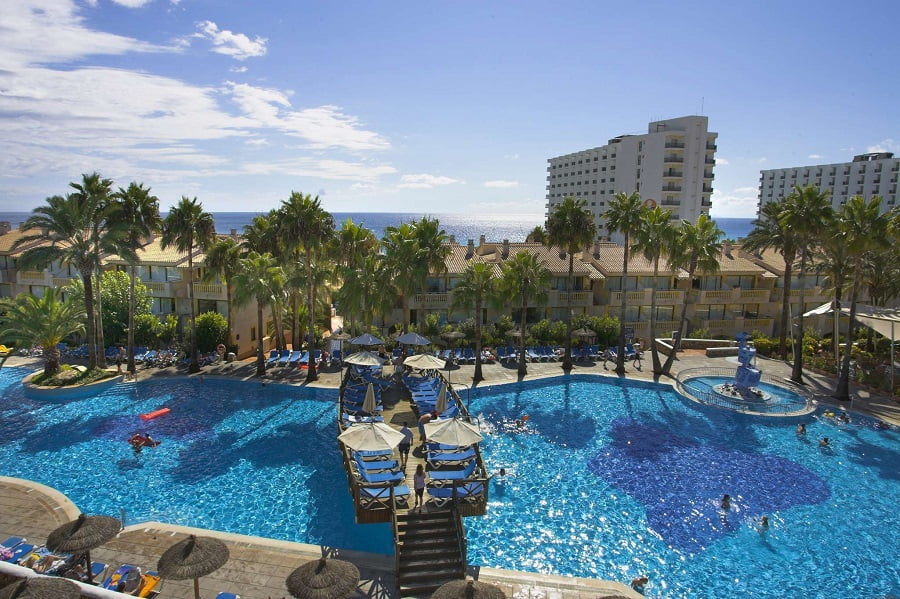 Club Kikoland
Club Kikoland is a special area in the hotel where the focus is on children having fun! There are planned activities for children aged 0-12 during the day, and a separate Baby Club for babies aged 0-2. This is packed full of toys, books, games and has supervised activities such as play doh, painting and crafts. There is even a ball pool to play in!
The Mini Club is specifically for children aged 3-4. Preschoolers will love the bouncy castle, water games, arts and crafts and playing on the mini football pitch.
Families staying on All Inclusive and half board basis get free soft drinks and ice cream at the Kikoland during activity hours.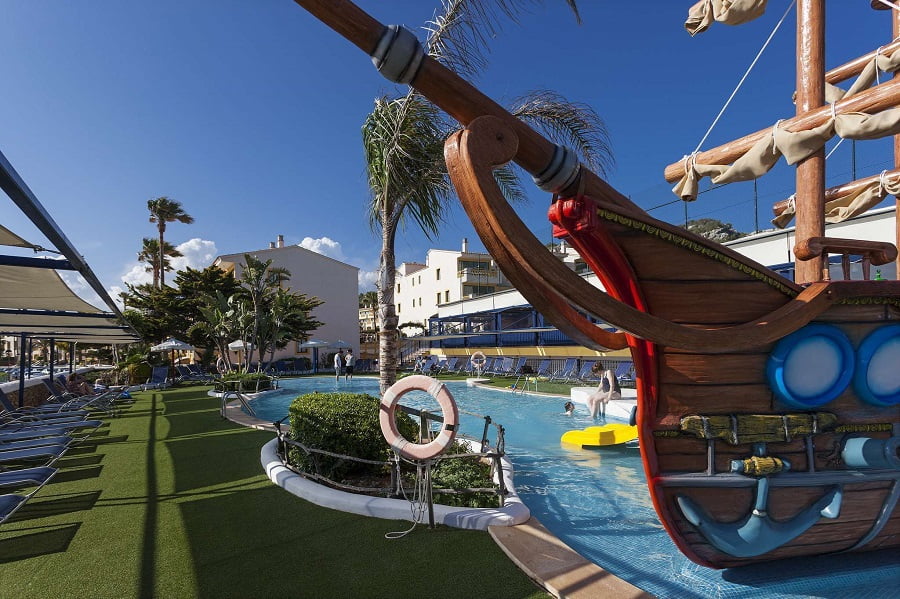 Baby & Toddler Friendly Activities at the Royal Son Bou
The Royal Son Bou organises activities for babies and toddlers including pony rides, visits to the farm where children can meet some of the typical inhabitants of Menorca and feeding the ducks on the Son Bou beach.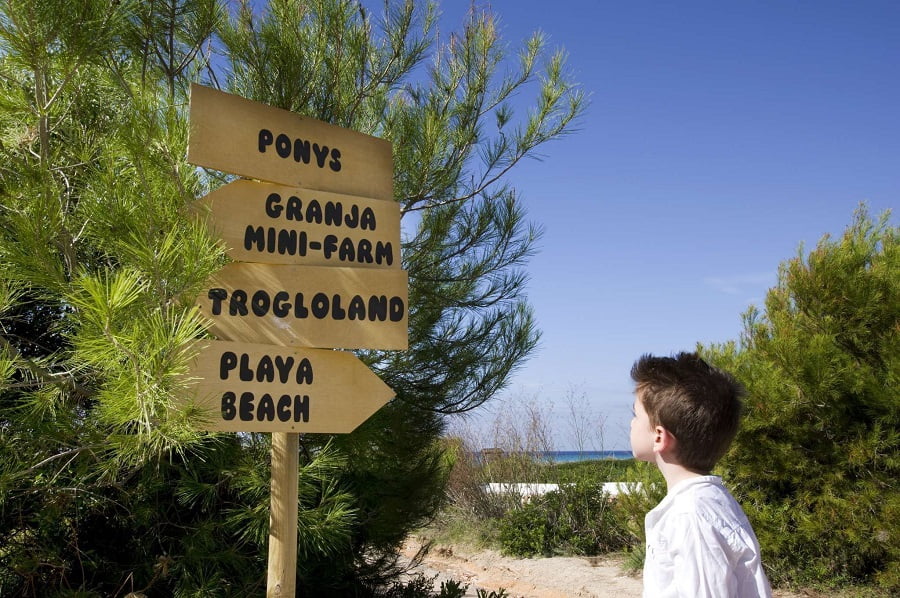 Dining at the Royal Son Bou
The Los Olivos and La Basílica restaurants serve grilled meats and fish and run special theme nights. Both are family friendly and serve a children's buffet with delicious desserts. Highchairs, bibs and plastic cutlery are available to borrow. Purees for babies can also be prepared. The All Inclusive is great value and includes breakfast, lunch, dinner, snacks and a wide range of drinks, soft drinks and ice cream.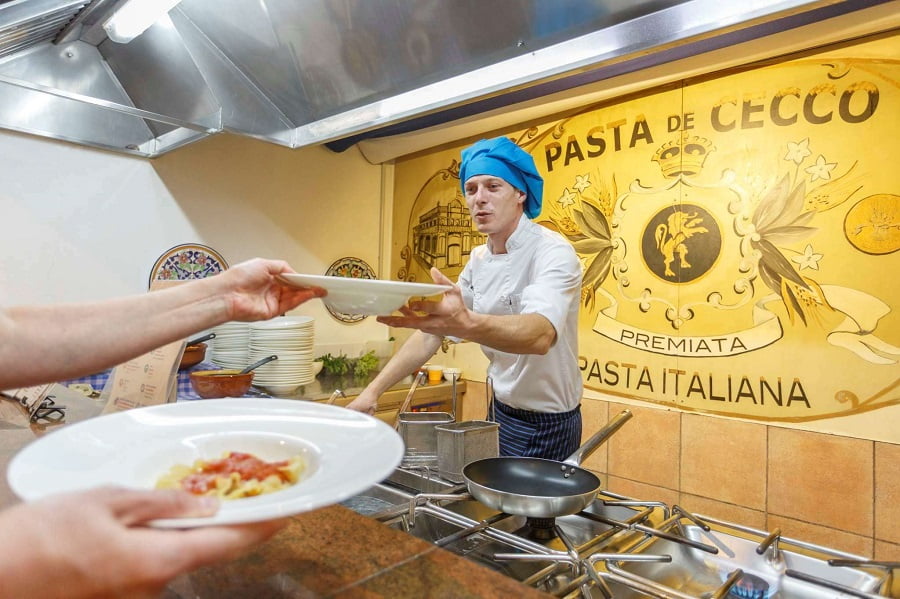 Things To Do Around the Hotel Royal Son Bou With Babies & Toddlers
Explore Lloc De Menorca Zoo
Have a day wandering around Mahon – Menorca's capital city.
Hire a car and discover some of Menorca's other gorgeous beaches dotted around the island.
Go on a boat trip and see if you can spot any fish!
Spend the day at the Los Delfines Aquapark.