14 Reasons Why You Should Take Your Toddler To The Netherlands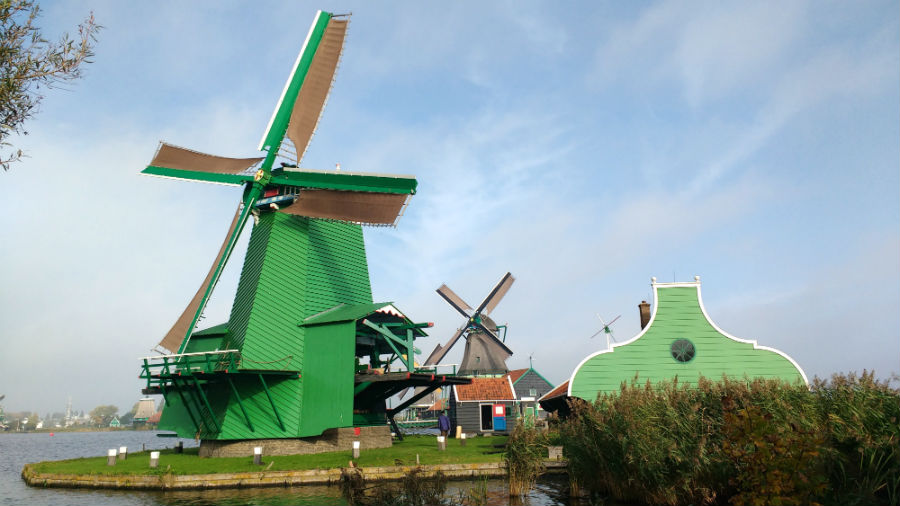 The Netherlands – just a short hop from the UK, but it is probably best known for city breaks to Amsterdam, rather than family holidays. It doesn't have the weather of Spain or Greece for example, but what it does have is a laid back family feel with amazing places for families to stay and loads of awesome places to visit. Where else do you have world class theme parks like Efteling, romantic windmills, safari parks and even a desert in the same country?
We've just come back from an Easter holiday in the Netherlands spending 2 nights at the awesome Efteling theme park, before moving onto Beekse Bergen holiday park – read on to find out why The Netherlands is such a good holiday destination for families with babies and toddlers.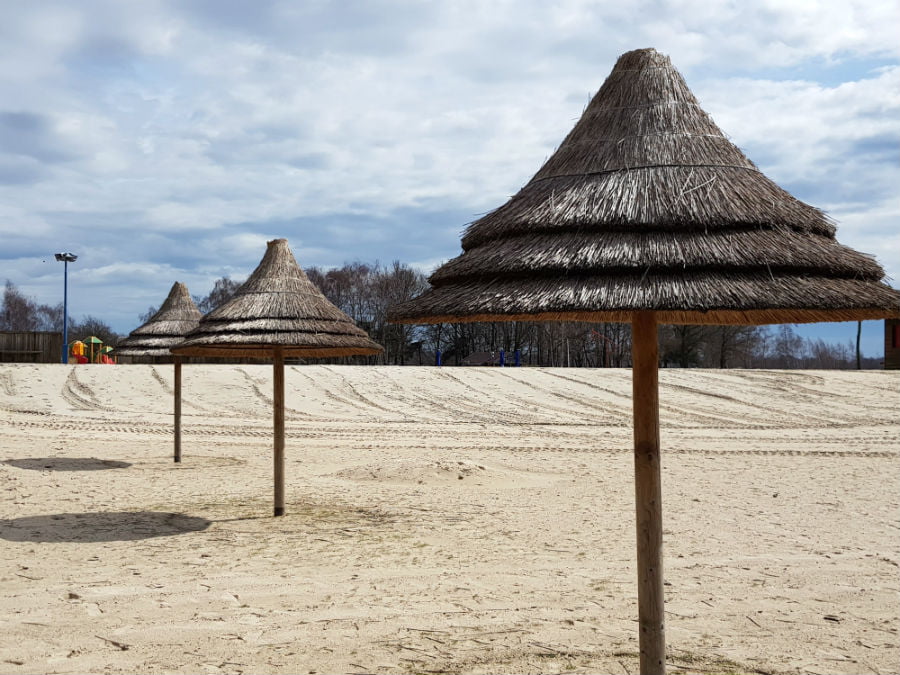 1. Stay at A Safari Park
Beekse Bergen is a holiday park in a spectacular lakeside setting with a safari park with 1000 animals, and a fun park attached to it. It is a great place for families to base themselves so they can discover the south of the country, whilst also having plenty of activities for toddlers close by.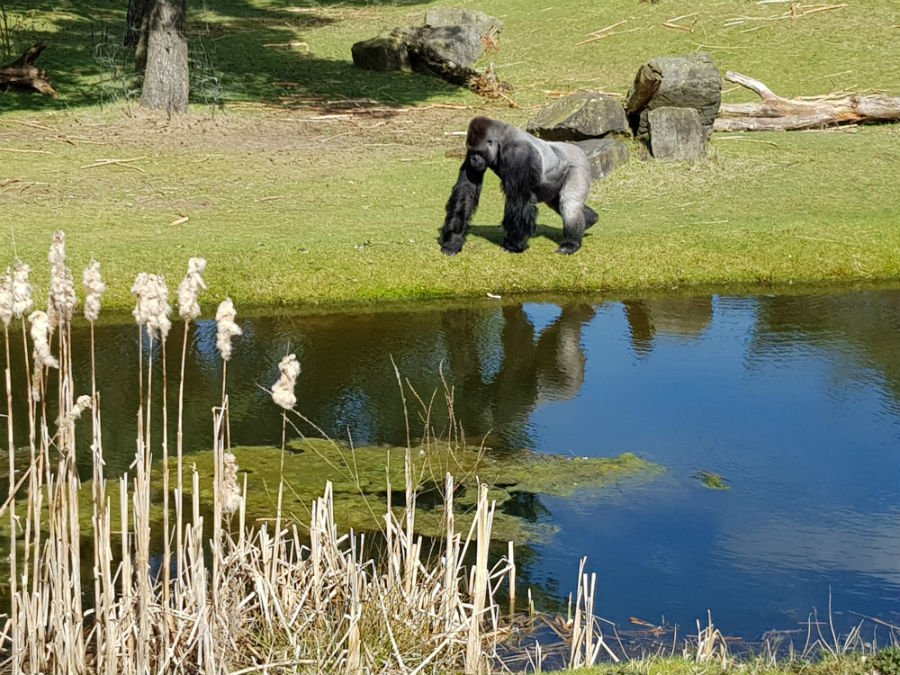 Free unlimited entry to the safari park is included in all stays, and you can choose to take a boat or a safari bus tour to see the elephants, giraffes, gorillas and hippos which live there.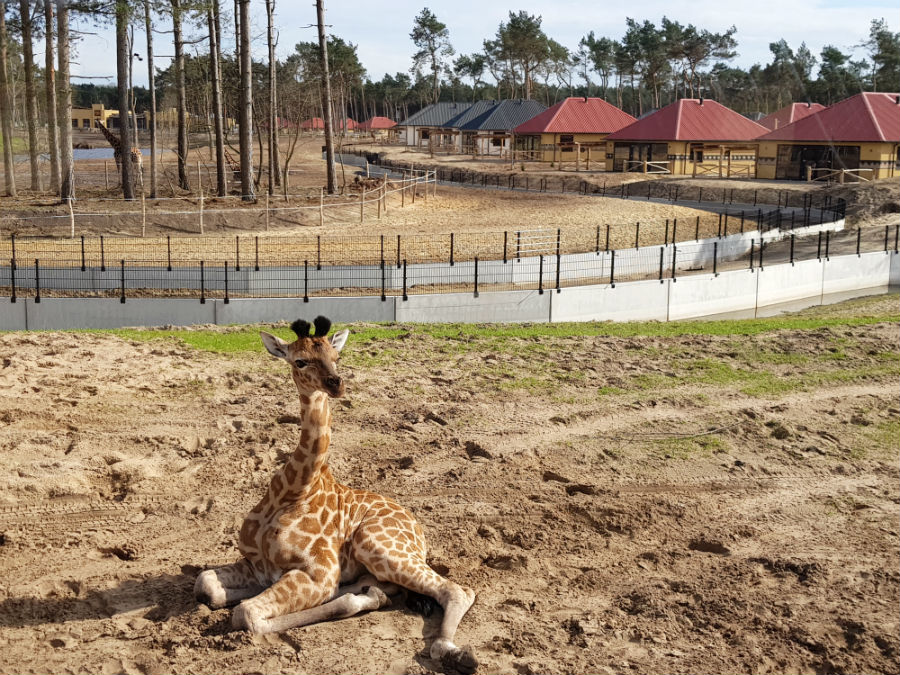 Entry to the Speelland fun park is also included in all stays too. This lakeside mini theme park with soft white sand has playgrounds, pedalo boats, jumping pillows, tractors and ride on cars and a few little rides for children to go on. It's the perfect place to be a warm sunny day.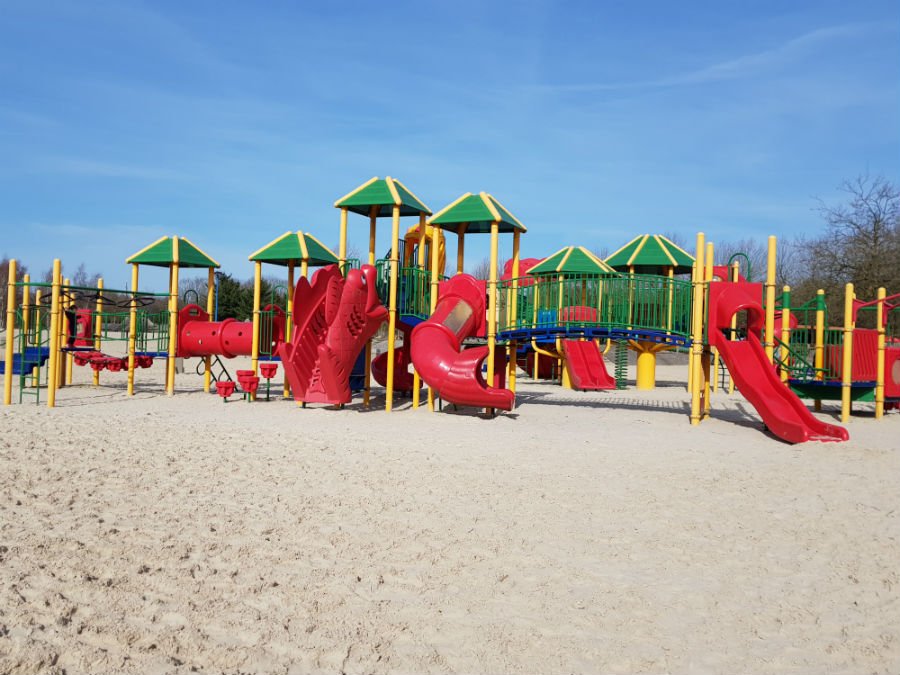 Read More – 13 Reasons Why A Toddler Would Love Beekse Bergen Holiday Park
2. Stay At The Duinrell Holiday Park
Another fantastic place to stay with toddlers and young children in The Netherlands is Duinrell. This is a holiday park 4km from the beach with an onsite theme park and water park. There is a brand new toddler splash park area in the Tikibad water park, and lots of little rides for toddlers in the theme park including a carousel, mini train, monorail and boats. Plus, you can go in and out whenever you want so you can tackle the theme park in manageable chunks.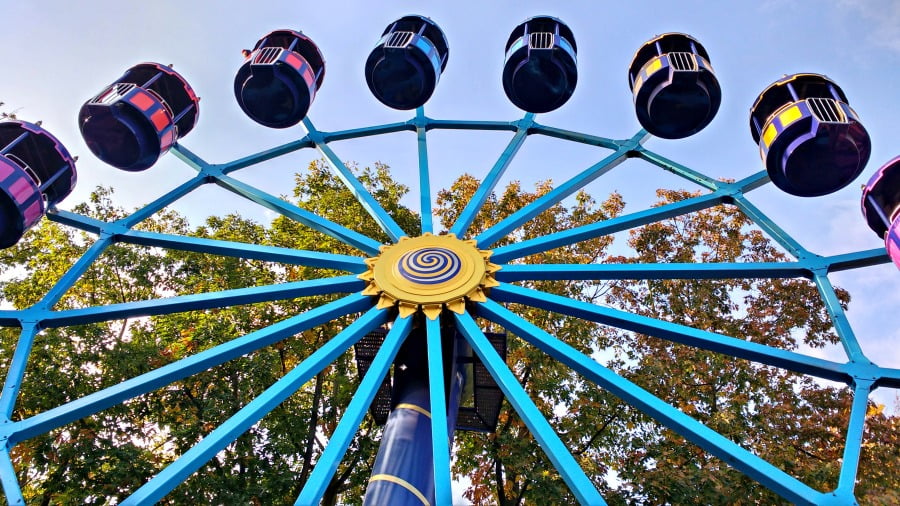 Read More – Everything You Need To Know About Duinrell With Toddlers
3. The Netherlands Is Really Easy To Get To
When we go to The Netherlands, we get the overnight ferry from Hull to Rotterdam. This means we can take our car and bikes, and also have the car to get around whilst we are there. Getting a ferry is a really fun way to travel with young children – they love the idea of driving onto the ferry, having a shower on a boat and waking up in a new country!
There are also ferry services from Harwich to the Hook of Holland which takes 8 hours, and people living on the south coast can get the Dover Calais link and then drive through France and Belgium to reach The Netherlands in less than 3 hours. Finally, the long awaited Eurostar service from London to Amsterdam has just opened, which gives you another option about how to get there.
4. Visit Efteling
The Netherlands is the home to an amazing theme park called Efteling. Efteling is based around children's fairytales with a magical Fairytale Forest featuring the characters of 29 fairytales, as well as rides and shows. A lot of the main rides are family friendly and feature an explosion of lights, sounds and music which are perfect for little ones. There are also loads of playgrounds dotted around for toddlers have a play in in between rides.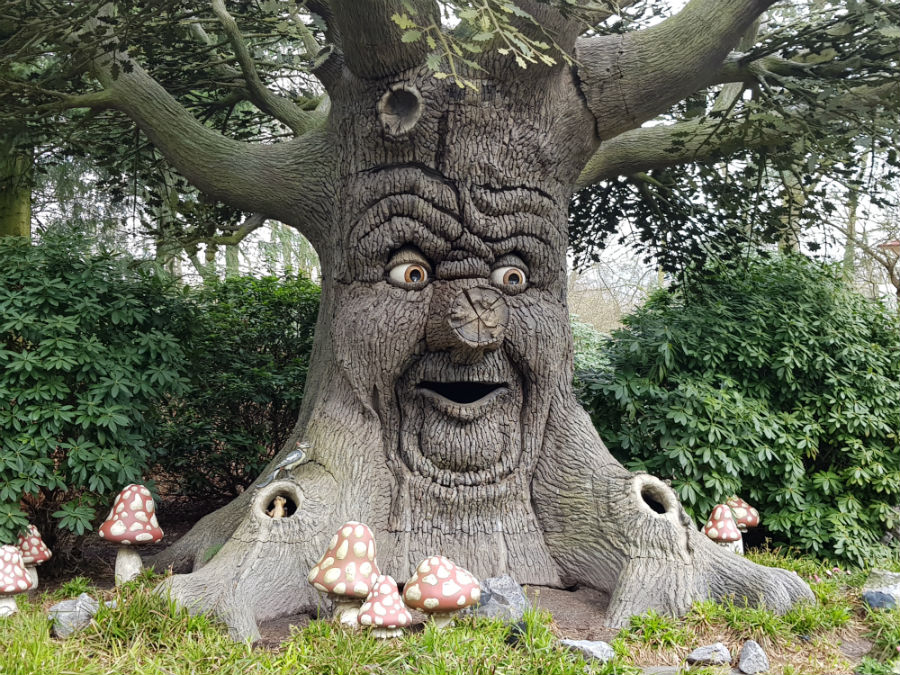 The famous Enchanted Tree[/caption]
Tickets to Efteling are 36 Euros per person (under 3's are free), but a good value way to experience the park is to stay at The Holiday Village Efteling Loonshce Land. This family friendly hotel has rooms which sleep up to 6 people, and includes theme park tickets for up to 4 people on all the days of your stay, breakfast, and parking. Rooms start from 339 Euros per family.
Read More – Efteling: One Of The Best Theme Parks In Europe For Toddlers?
5. Family Friendly Cycling
Cycling in The Netherlands is a pure joy. With no big hills and wide, traffic free cycling routes, bike is the best way to see this country, and it is a great place to introduce your little one to the joy of 2 wheels. Everywhere you go, there are flat, wide cycle paths, and in the cities bikes get the priority over cars on the roads. There are plenty of places away from the road to explore by bike too such as the epic Loon and Drunen National Park with its incredible sand dunes, and the spectacular windmills at Kinderdijk.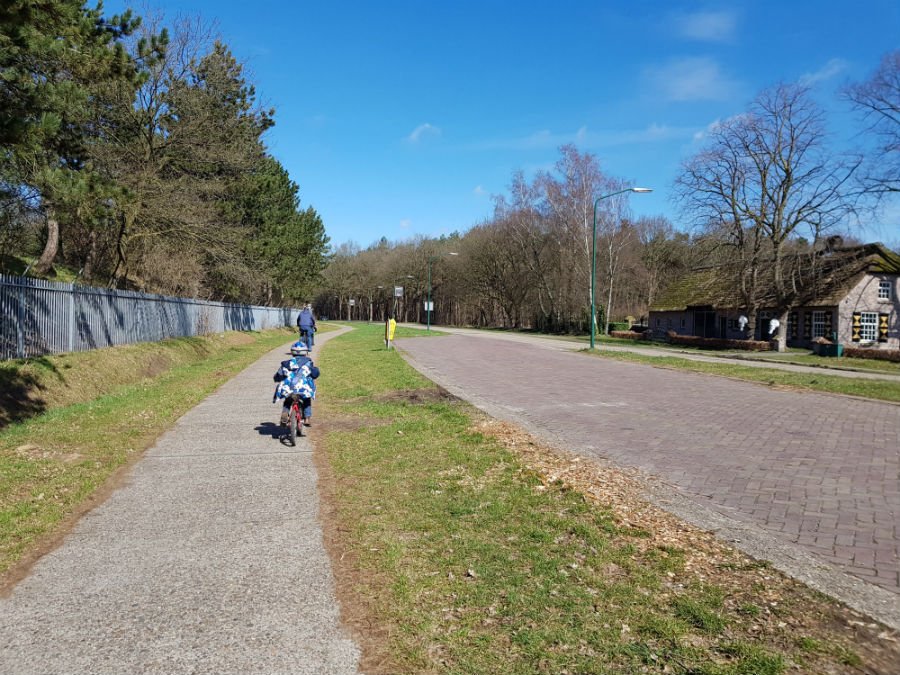 6. Discover The Sand Dunes At The Loon And Drunen National Park
Right in the middle of the Noord Brabant province, and miles away from the sea, is one of The Netherland's natural wonders – the Dunes of Loon and Drunen. These sand dunes were formed about 10 000 years ago, and today form a national park where you can go walking, biking, horse riding or just play in the sand dunes themselves.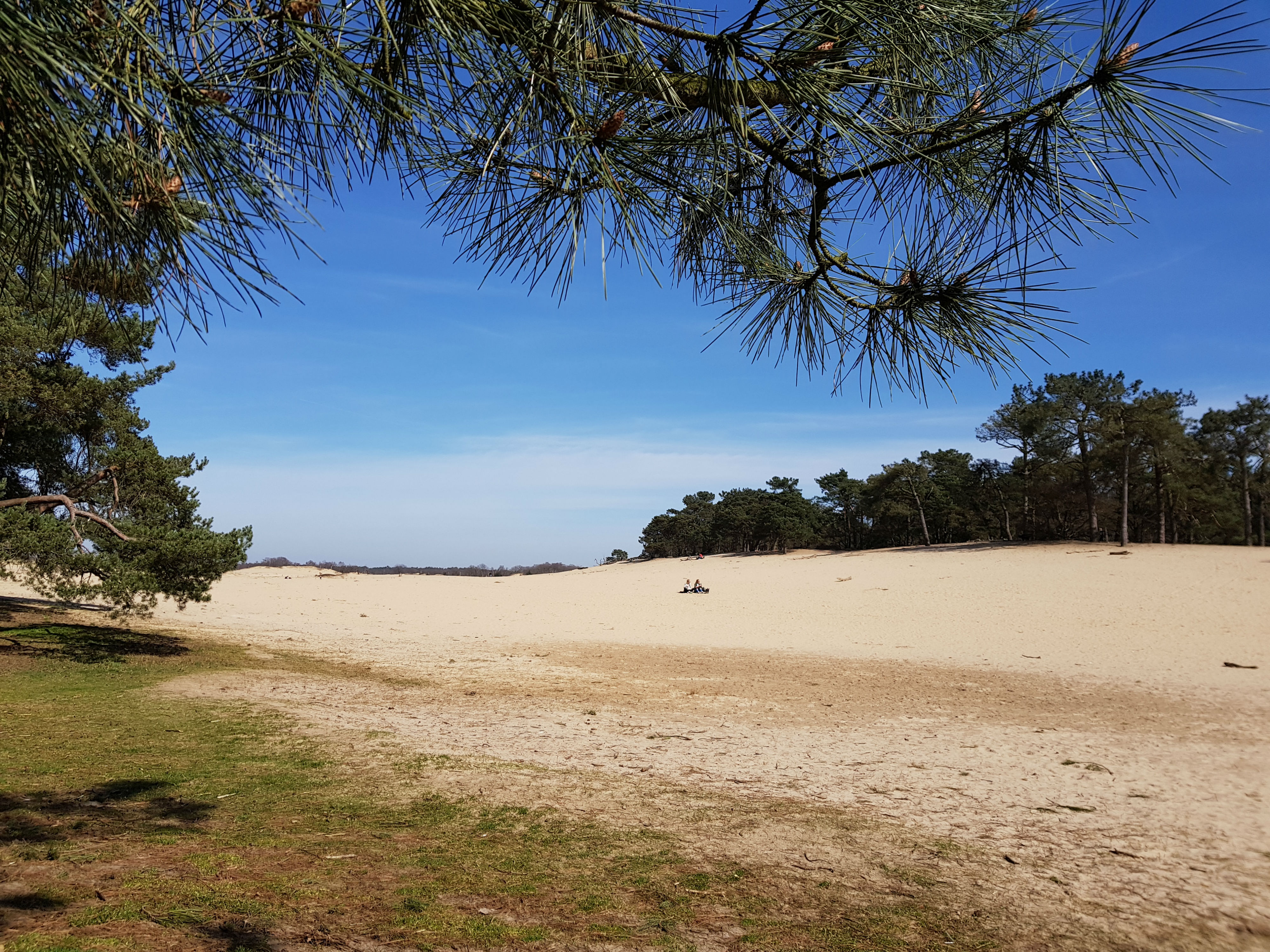 Duinen National Park[/caption]
The national park is fairly spread out, but there are various entry points where you can park, and each one has a Café at them. The Visitor Centre at Oisterwijk is 10km from the dunes themselves, but is part of the national park and is a good place for a cycle around the forest, and to get more info about the park. There is a great café at the Visitor Centre, which serves amazing food like meatballs, sandwiches and salads.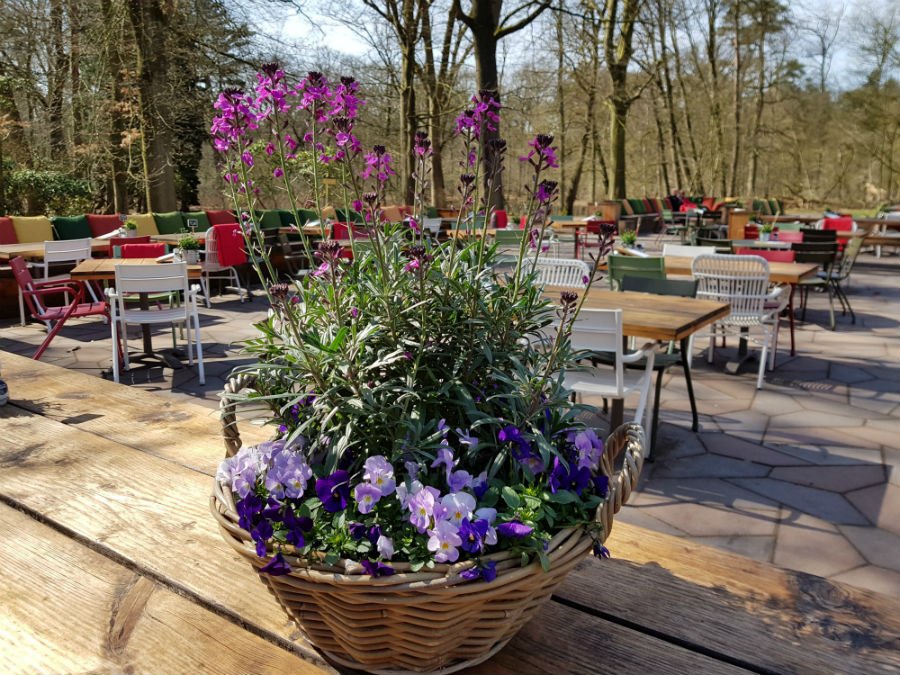 If you park at Duin De Bosch, you will have direct access to the sand dunes, and the trails around them. There are forests and dunes to play in, and the dunes change size and shape depending on which way the wind is blowing!
7. Windmills
You can't come to The Netherlands without seeing some of the evocative windmills which characterise the country. For a full on windmill experience with full working windmills which you can go inside, head to Zaanse Schans near Amsterdam. This open air museum recreates a Dutch village with wooden houses and windmills dating from the 17th and 18th centuries. Beware – it is very touristy though!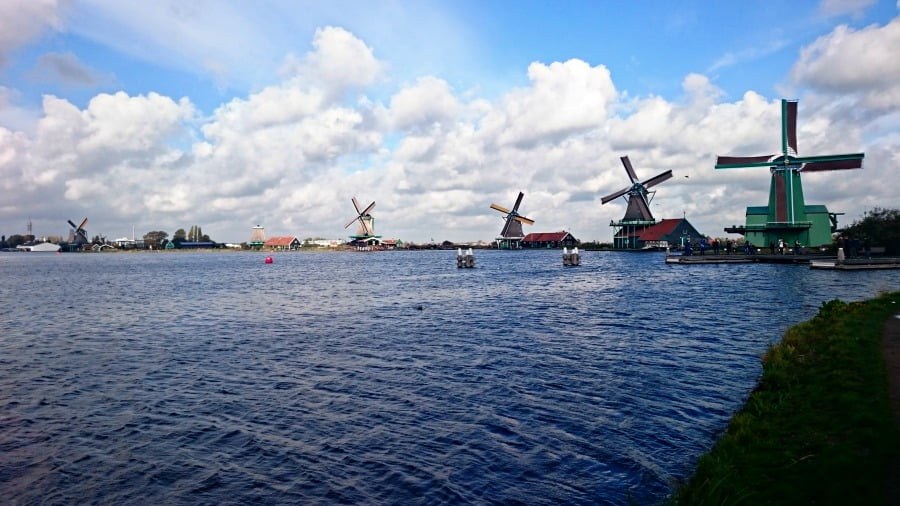 Zaanse Schans[/caption]
We preferred seeing the windmills at Kinderdijk, which were declared a UNESCO World Heritage site in 1997. There are 19 windmills built around 1740 which stand as part of a water management system to prevent floods. A couple of the windmills are open as museums, and there is also a workshop explaining how the windmills work.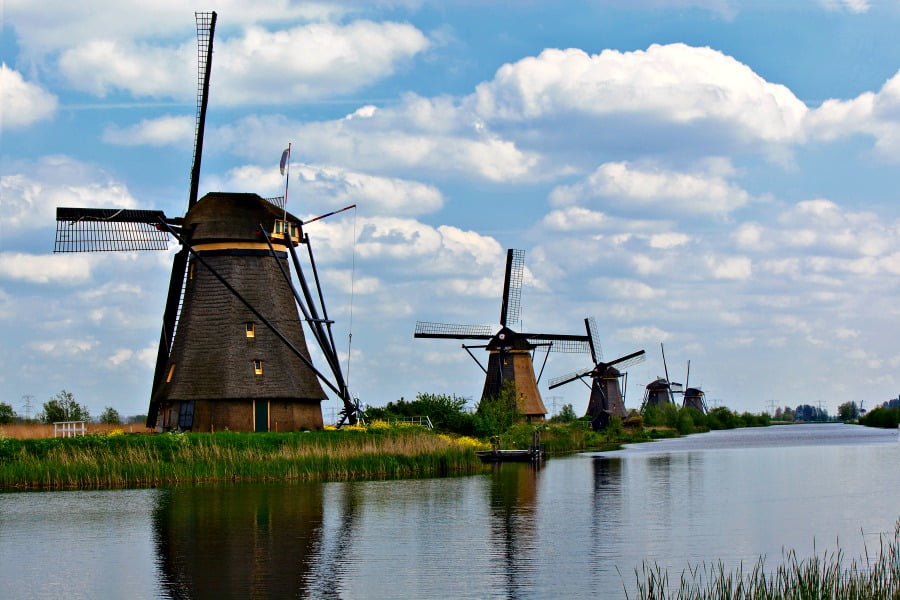 Kinderdijk[/caption]
Lots of the Dutch towns have windmills too, so there are always plenty to see when you are driving around.
8. Pancakes and Poffertjes
The Dutch love pancakes and poffertjes (mini pancakes), so you can't come to The Netherlands without heading to a traditional Pancake House to experience them for yourself.
One of our favourite places to have poffertjes is Oma Toos in the seaside resort of Scheveningen near The Hague. We love Oma Toos with its amazing food, harbour views and there is even a play area for the children – highly recommended!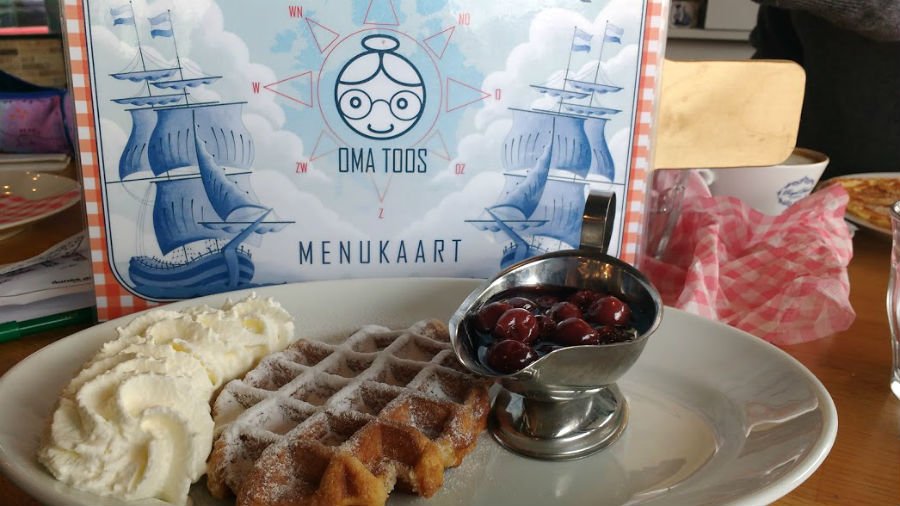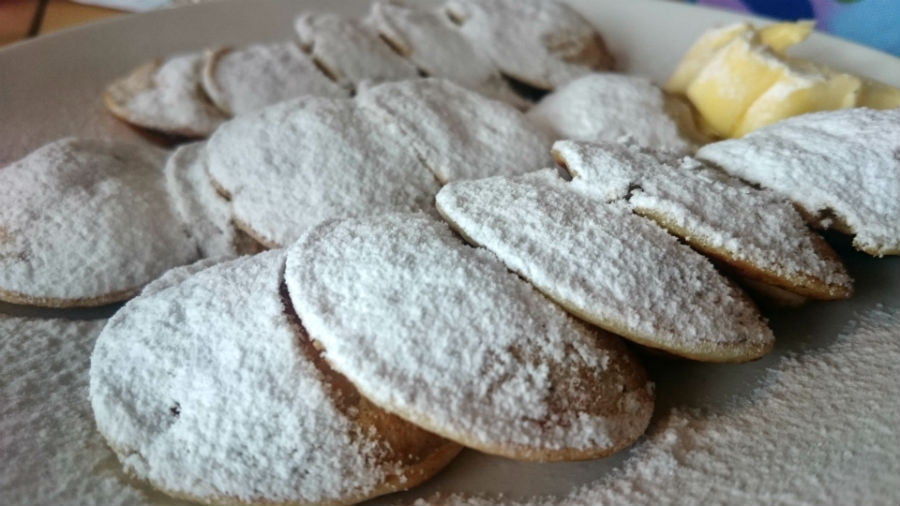 Read More – 7 Good Reasons To Visit The Hague With Toddlers
9. Close To Belgium
How do you fancy exploring more than one country on your holiday? The Netherlands borders both Germany and Belgium, and crossing the border is really easy. If you stay at the Beekse Bergen holiday park, you are less than 30 minutes drive away from the fascinating town of Baarle Nassau, which has various enclaves throughout the town belonging to both countries. There are lots of opportunities to take fun photos with a leg in each country for example, or for a county border passing through a car park or department store. If that doesn't float your boat, you can head to the nearest café in Belgium to sample some Belgium waffles!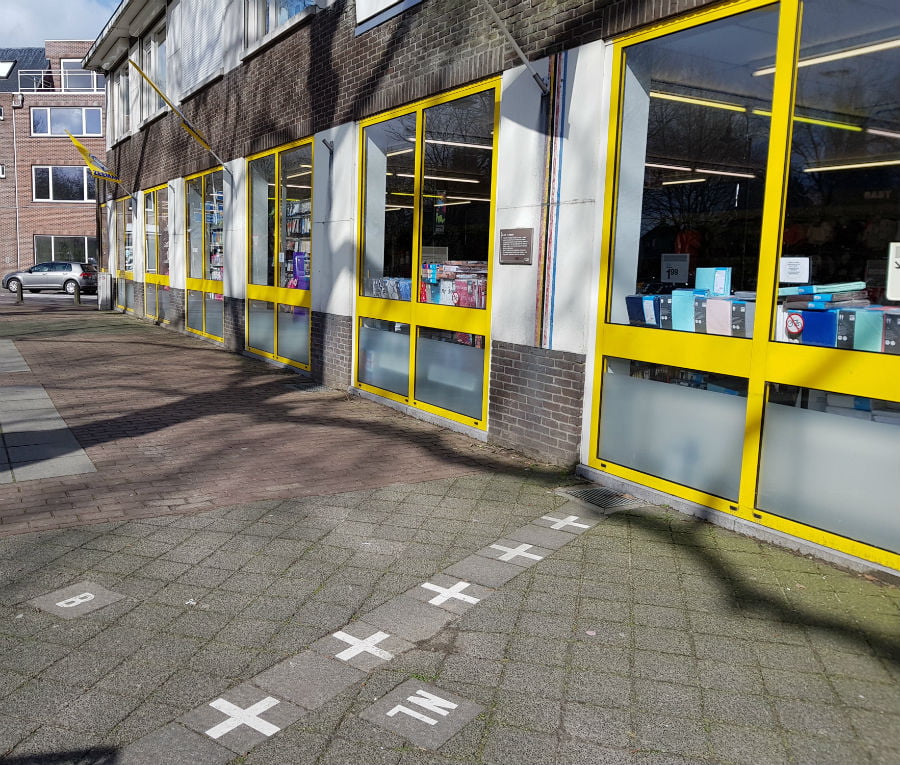 Border running through a department store!
10. A Boat Trip On The Canals
There are canals in many of the Dutch cities, and taking a canal boat tour around them is a great way to see the cities properly. The canal boats in pretty Delft are really low so they can fit underneath the bridges, and the Amsterdam Canal District is on the UNESCO World Heritage List. Leiden was the birthplace of Rembrandt, and the centre of this historic city is a myriad of canals lined by 17th century buildings. We took a guided canal boat tour around Leiden to find out more about the city – at just 1 hour long, it was the perfect length for a toddler.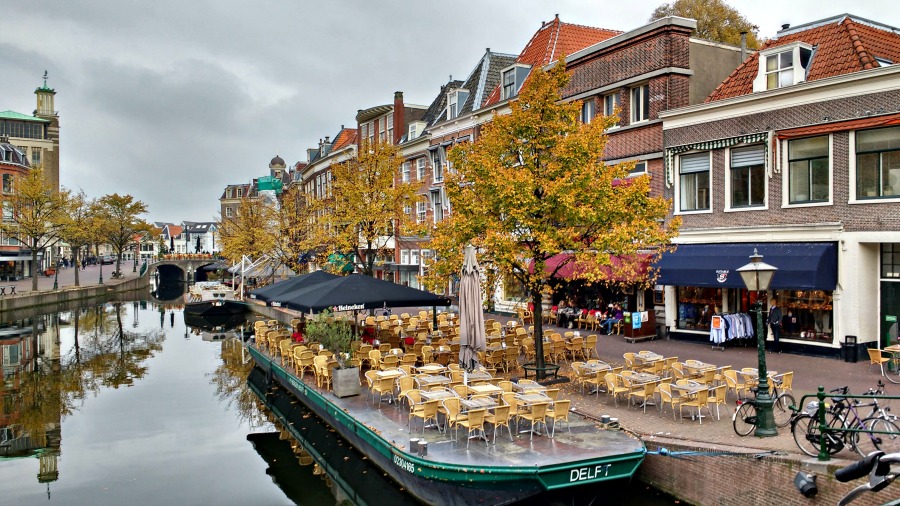 Leiden
You can even get Pancake boat cruises in Amsterdam, Rotterdam and Utrecht where you can eat unlimited pancakes during your boat trip!
11. Head to The Beach
The Netherlands has its fair share of beaches. Just a few km from the city of The Hague, is the busy resort of Scheveningen with 11km of beach, famous pier, sand dunes, Ferris wheel and SEALIFE Centre. Up the coast, are the smaller, quieter beaches of Katwijk and Noordwijk. 4km from the Duinrell Holiday Park is Wassenaar Beach which is 8 miles long and is a great place for kite flying.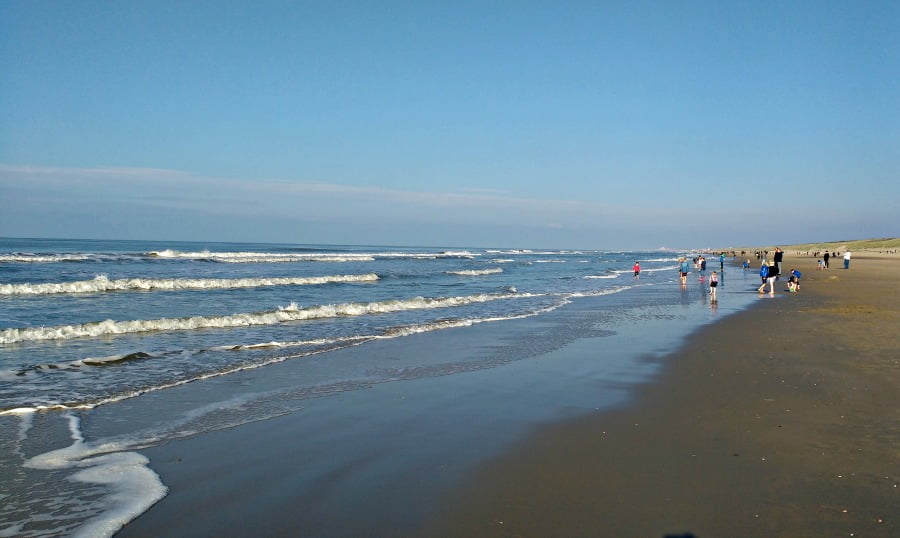 Waasanaar Beach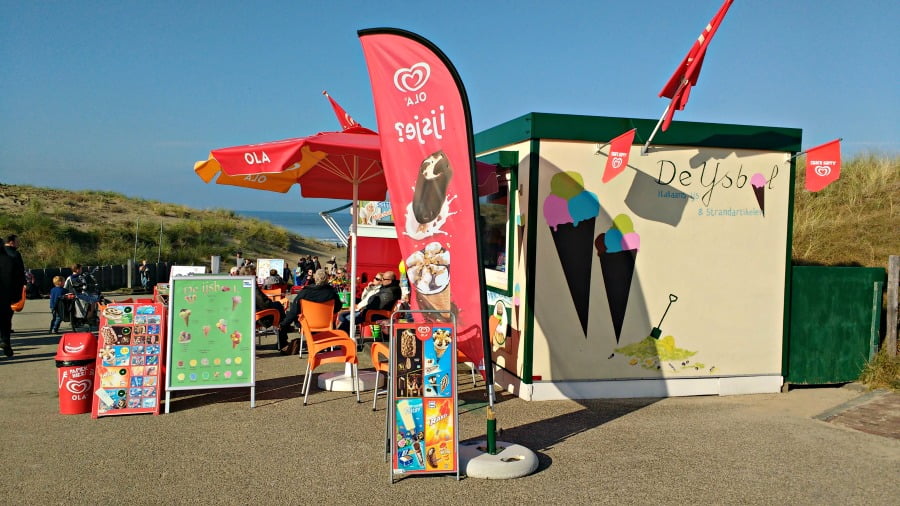 Zeeland is a beach lover's paradise with over 650 miles of coastline and popular beach resorts like Cadzand, Oostkapelle and Domburg. And it has the highest number of hours of sunshine in The Netherlands! At the top of the country are the Wadden Islands, of which Texel is the largest. There are spectacular beaches on these islands along with walking and cycling trails.
12. Madurodam
Madurodam is a theme park showcasing the very best of the Netherlands through miniature displays, exhibits and activities. At Madurodam, you can see miniature versions of some of the Netherland's most famous attractions such as Gouda's cheese market, Amsterdam's Rijkmuseum, Schiphol Airport, the tulip fields and the Kinderdijk Windmills in one place. Toddlers will love seeing the mini airport with its moving planes, cars zooming along the motorways and boats moving about in the ports. Plus, there a few playgrounds and a fantastic cafe. Madurodam is a wonderful family day out if you are on holiday in South Holland.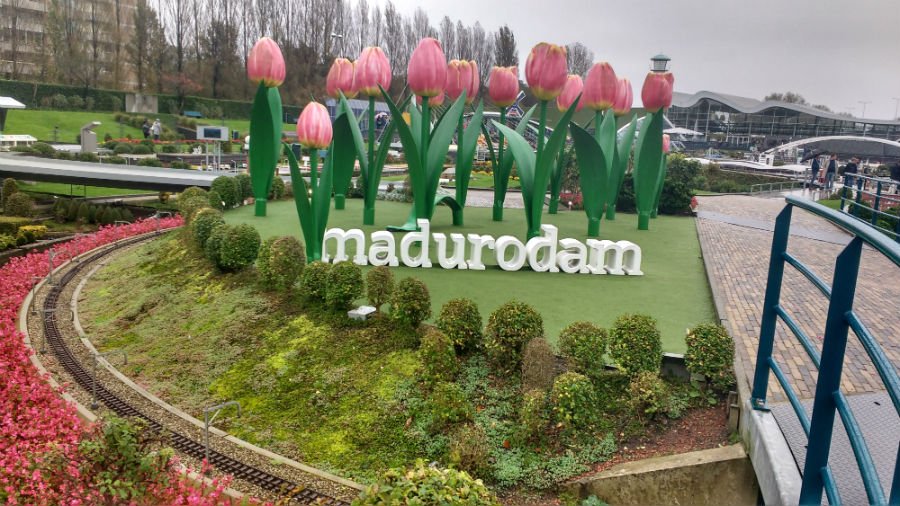 Read More – Seeing The Netherlands In Miniature At Madurodam
13. Visit Edam And Gouda
The Netherlands produces over 650 million tonnes of cheese every year, and is home to famous cheeses like Gouda and Edam. Cheese lovers can pay a visit to the towns of Gouda and Edam to see the cheese markets where the cheese was weighed and sold in the past, and also buy some cheese too! Edam is a really lovely canal side town to wander around too.
14. Have A Day Out At Rotterdam Zoo
Rotterdam Zoo is one of the oldest zoos in Europe, having recently celebrated its 160th birthday. It is regularly named one of Europe's most beautiful zoos, and is home to an unbelievable number of animals including elephants, tigers, lions, gorillas, giraffes and rare okapis. There is also a large Oceanium and a Butterfly House.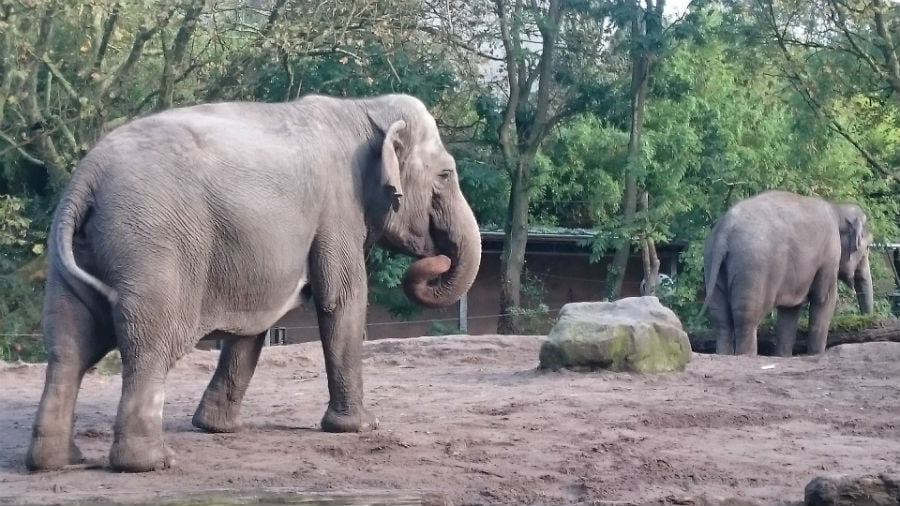 One of the highlights has to be the magnificent polar bear twins which live in an 'Ice Cave' – an exciting area with a large pool for them to swim in. It was amazing to watch these enormous animals playing in the water with their toys, and the swimming pool is also perfectly positioned at ground level so small children can see all the action taking place in the water.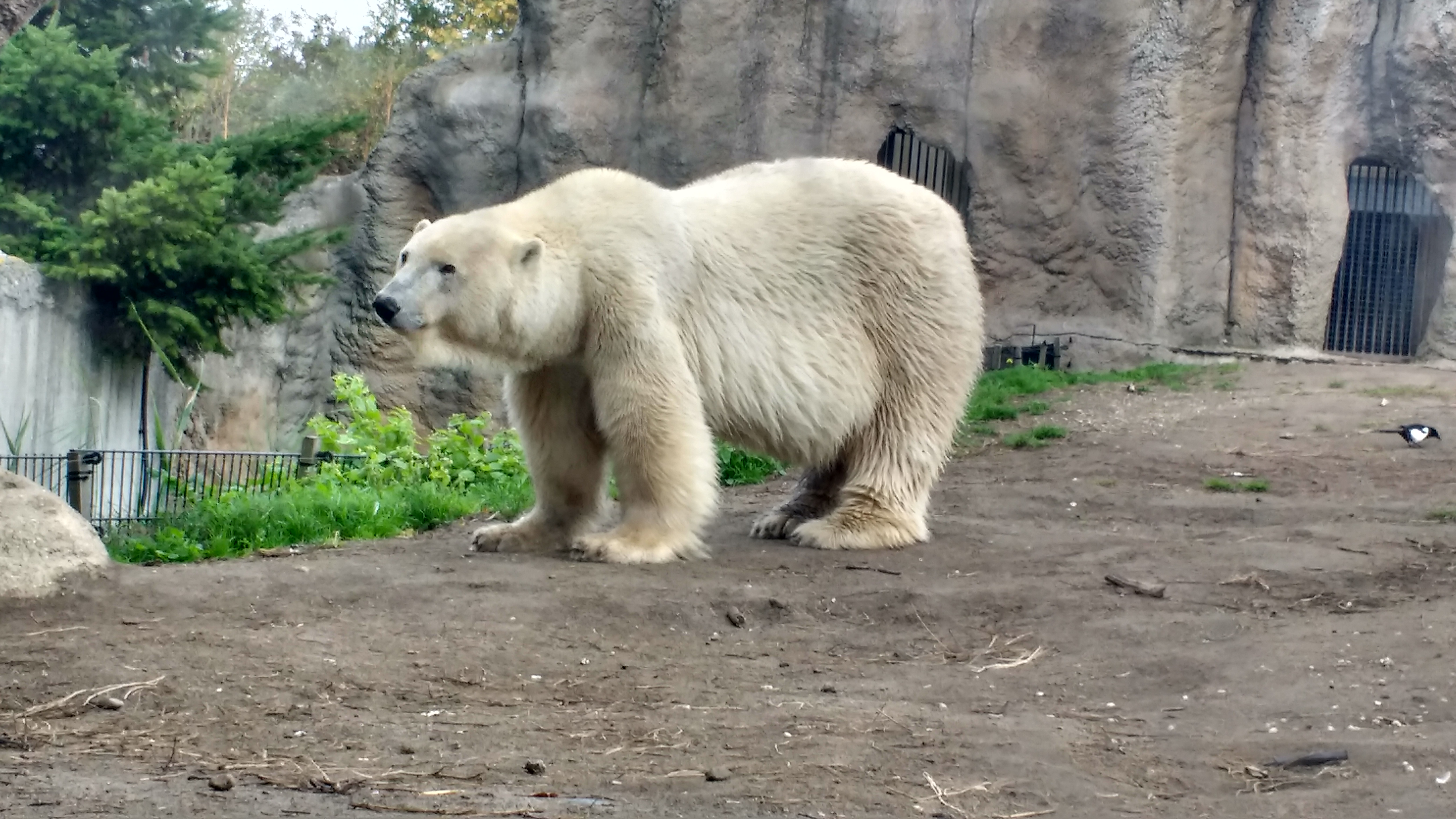 Read More – A Day Out At Rotterdam Zoo