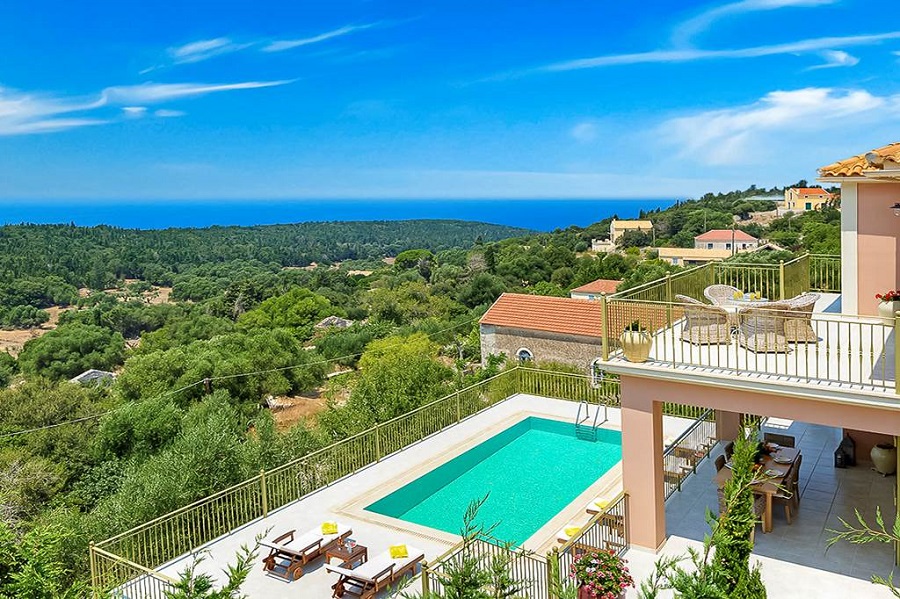 If you're planning a villa holiday for babies or toddlers, then the type of villa you choose is of key importance. That's where we can help! We've chosen 16 of the best baby and toddler friendly villas in Europe, so you can be certain they have the facilities and features you need.
There are lots of things to think about when planning villa holidays for toddlers and babies, and that's not just how to keep them busy on the plane! You'll want to consider safety features such as gated pools and staircases, along with fun facilities including play areas and indoor games.
As you'll know if you've already been on beach holidays with a toddler or baby, location is pretty important too. Specifically, it's better to be close to a sandy shoreline, family-friendly resort centres and some brilliant family attractions.
Not sure where to start? Don't worry! We've already scouted out some of the best baby and toddler friendly villas in Europe for you. Simply check out our list below and pick out your favourites. Most of the villas featured include a free baby and toddler pack, which includes essentials such as tableware and sterilisers along with books and toys.
#1. Villa Cuxach De N'Alba – Pollensa, Majorca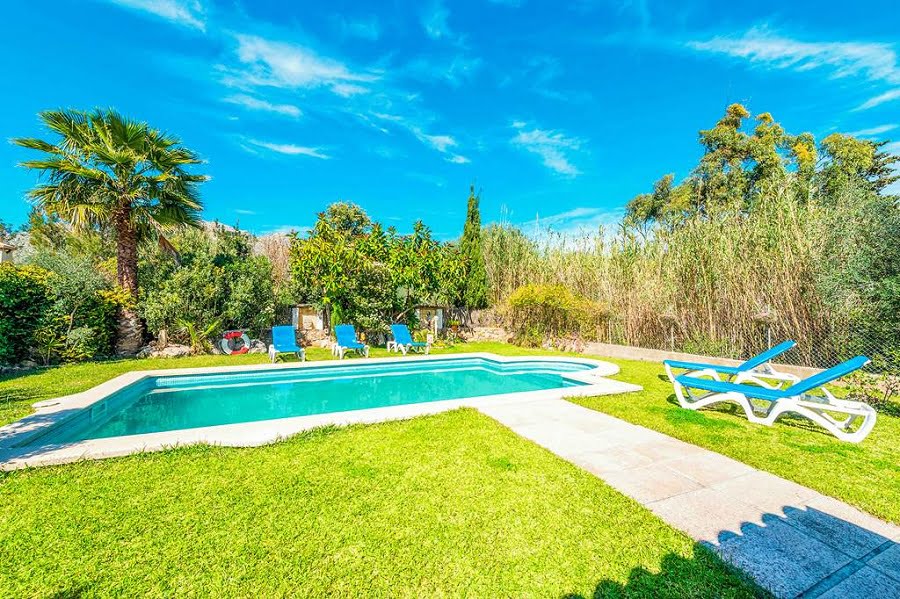 This traditionally styled villa has lots to love about it, including the wooden-beamed ceilings, rustic open-plan kitchen and established garden. What makes it great for villa holidays for toddlers is that there's a grassy garden with plenty of space to run around. Plus, you won't have to drive far to reach the gorgeous golden sands of Alcudia Beach.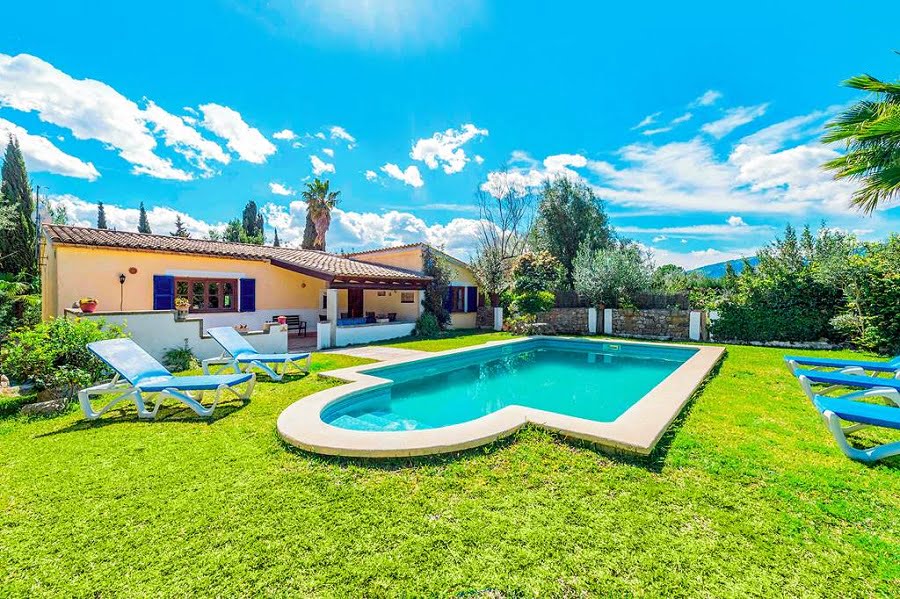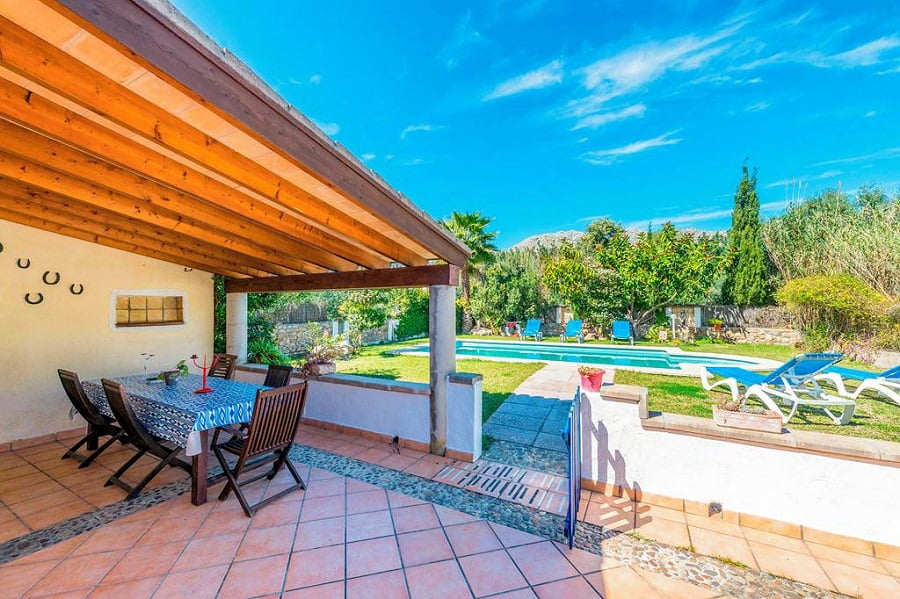 Learn More- Villa Cuxach de n'Alba
#2. Villa Piedresa – Pollensa, Majorca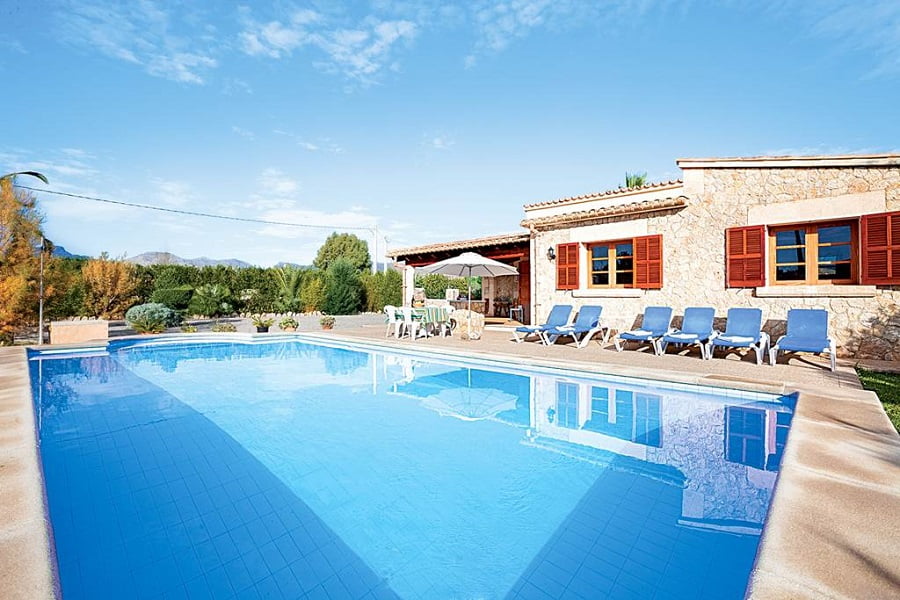 Styled like a classic, low-rise Majorcan villa but with completely modern interiors, this idyllic property is in the quieter, northern part of Majorca. Despite its peaceful location, it's just ten minutes to the sandcastle-friendly beaches of Puerto Pollensa too. Another plus point is the gated private pool for added safety.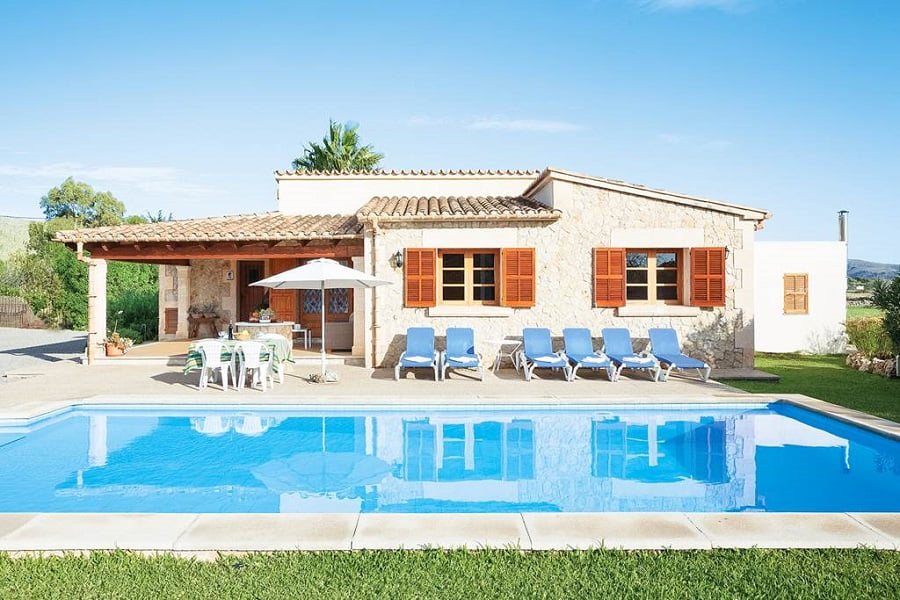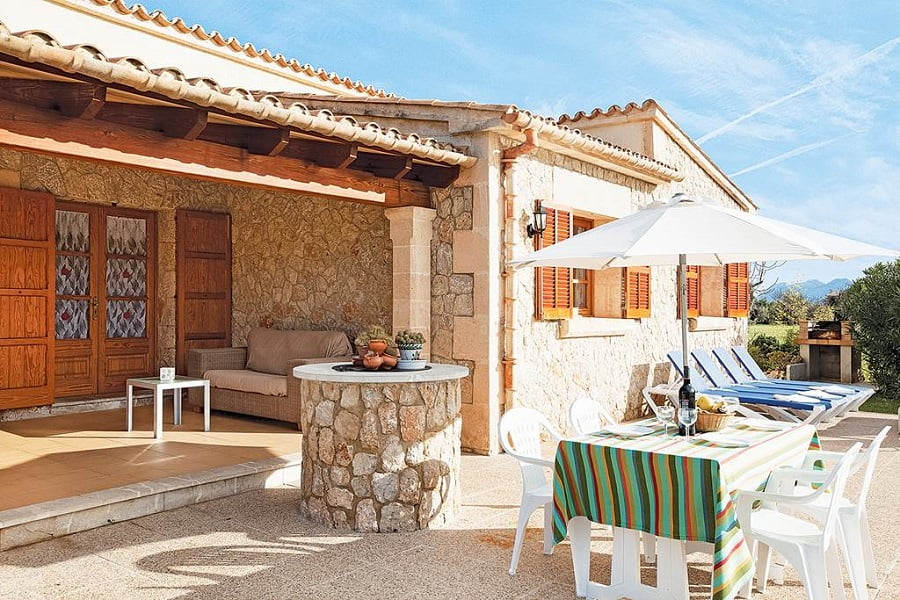 Learn More – Villa Piedresa
#3. Villa Julinha – Vale de Parra, the Algarve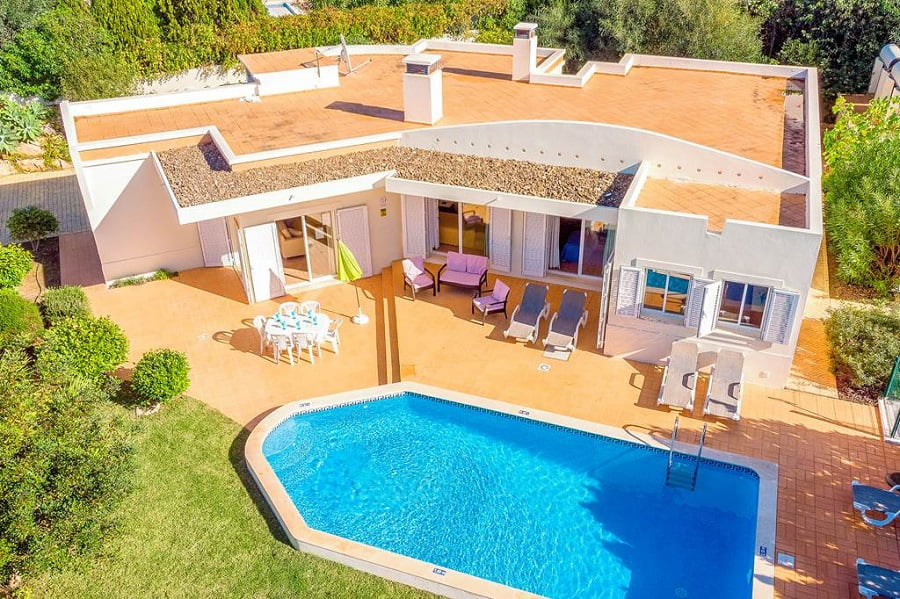 Twisting olive trees and towering cypresses frame a lovely sun-soaked sight from the viewpoint of your private pool. Furthermore, the pool is gated for safety too. The open-plan living and dining area lets in plenty of light, with lots of space for toddlers to run around! This spacious, three-bedroom villa is also less than 3km from the nearest beach. Make a day trip of it with a short journey to Albufeira, where you'll find even more family-friendly attractions.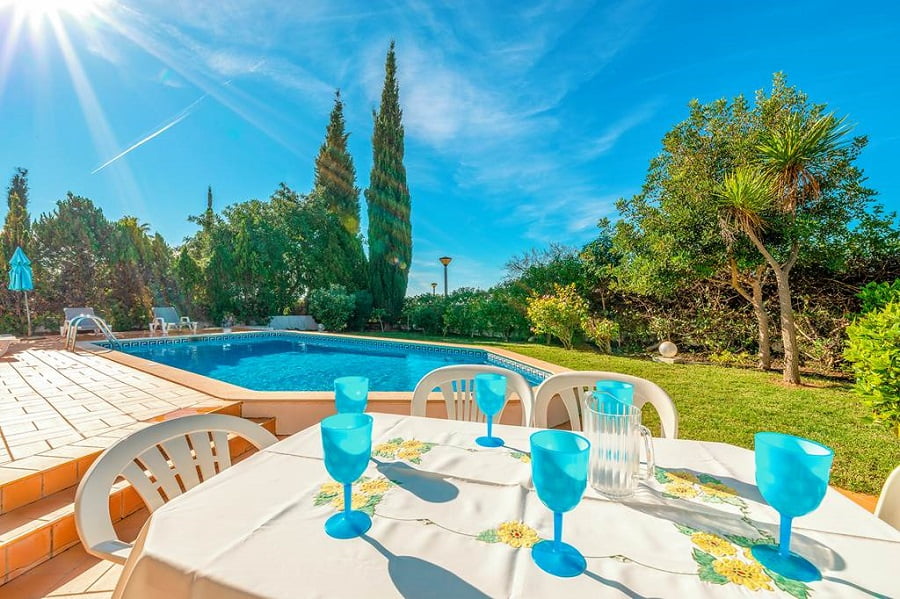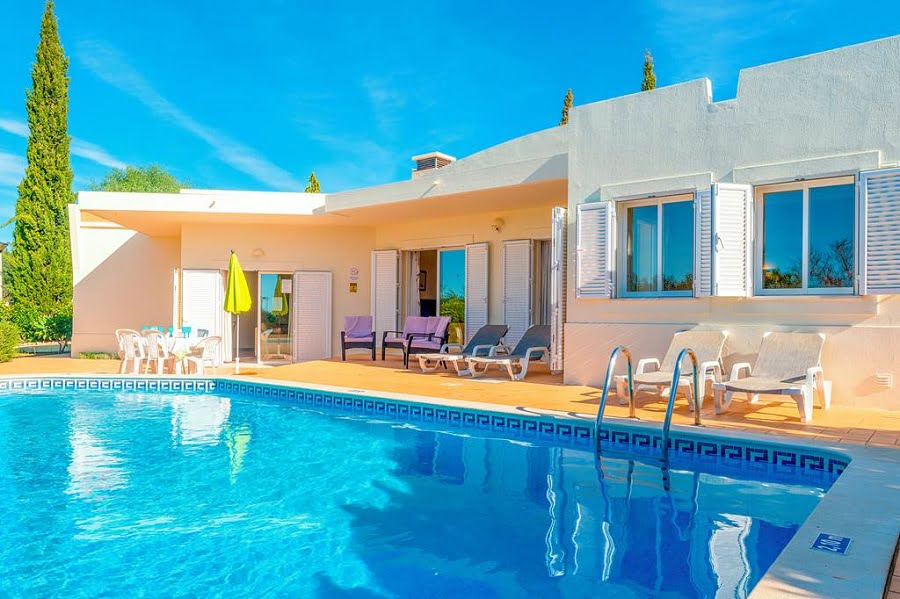 Learn More – Villa Julinha
#4. Villa Nuria – Cala'n Bosch, Menorca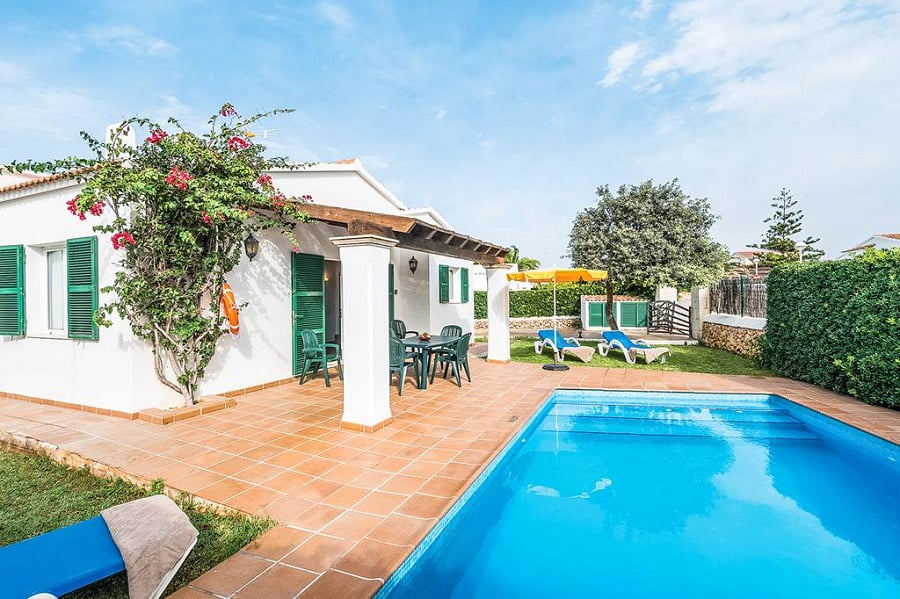 This small and simply furnished yet cosy and comfortable property is perfect for villa holidays for babies and toddlers. The whitewashed walls and neat hedge-lined garden adds to the traditional styling. The gated pool is a great safety feature, while the central location means a hire car isn't completely necessary here. The centre of Cala'n Bosch is just 1km away, while the nearest (and beautifully sandy) beach is just over 1km from the villa.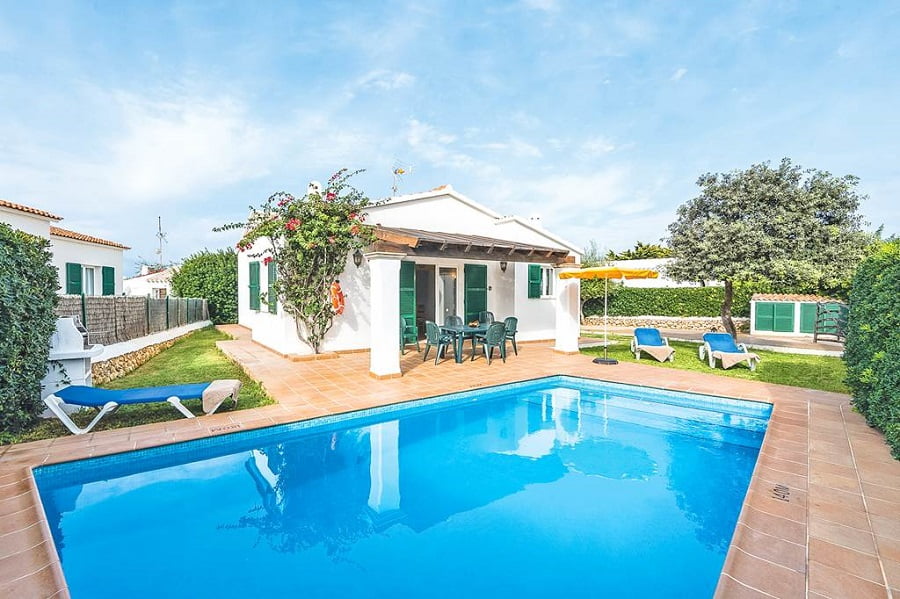 Learn More – Villa Nuria
#5. Villa Le Flamboyant – Binibeca, Menorca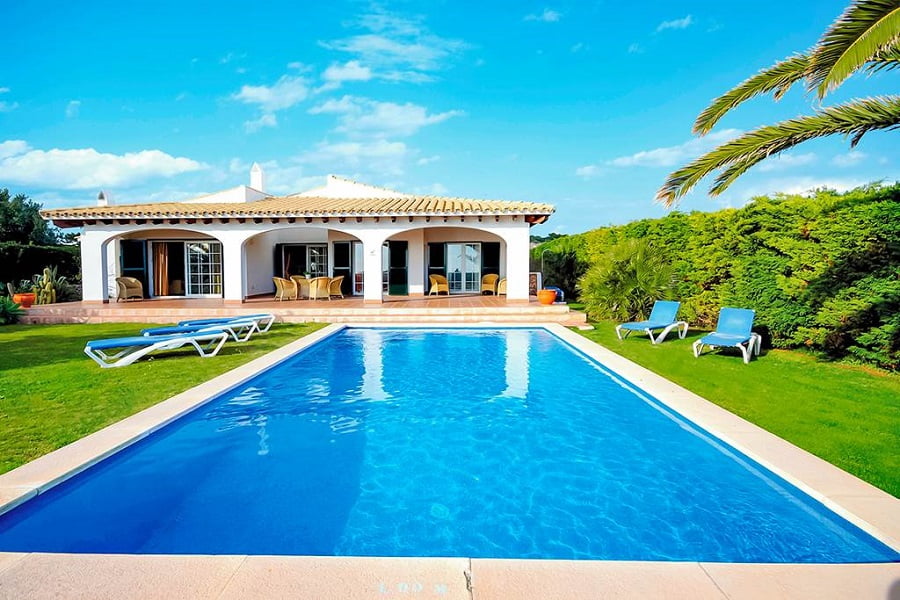 A great choice if you're looking for toddler friendly villas in Menorca, Villa Le Flamboyant has a gated private pool, as well as an open-plan dining and lounge area. You'll find the garden has plenty of space for enjoying the sunshine. Plus, you could easily visit the famed coastline of Punta Prima or the water park, Splash Sur Menorca.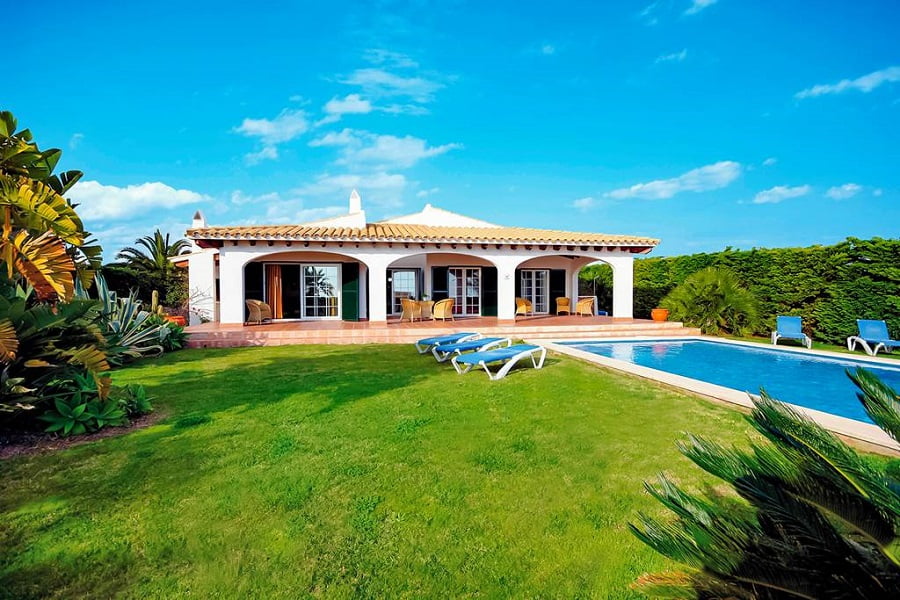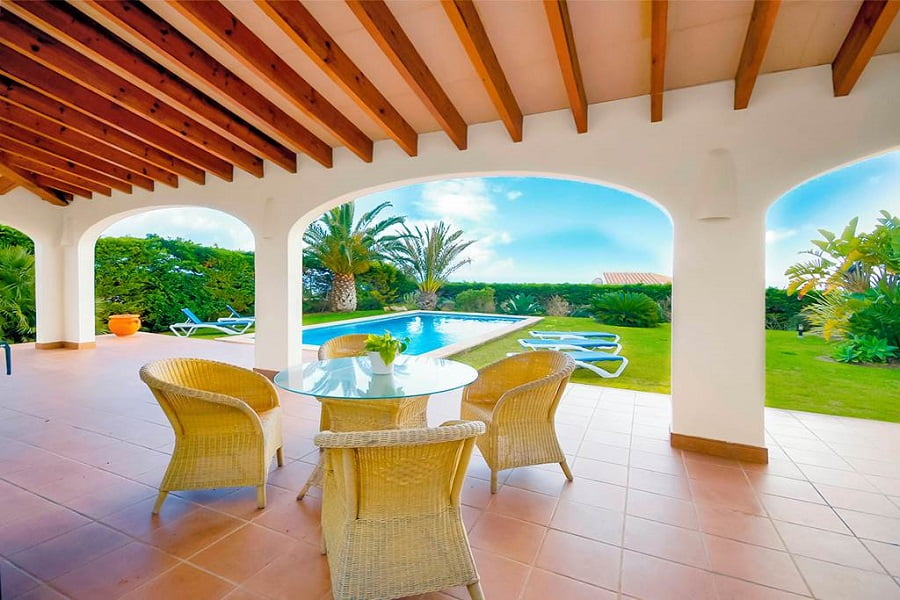 Learn More – Villa Le Flamboyant
#6. Villa Lara Lima – Albufeira, the Algarve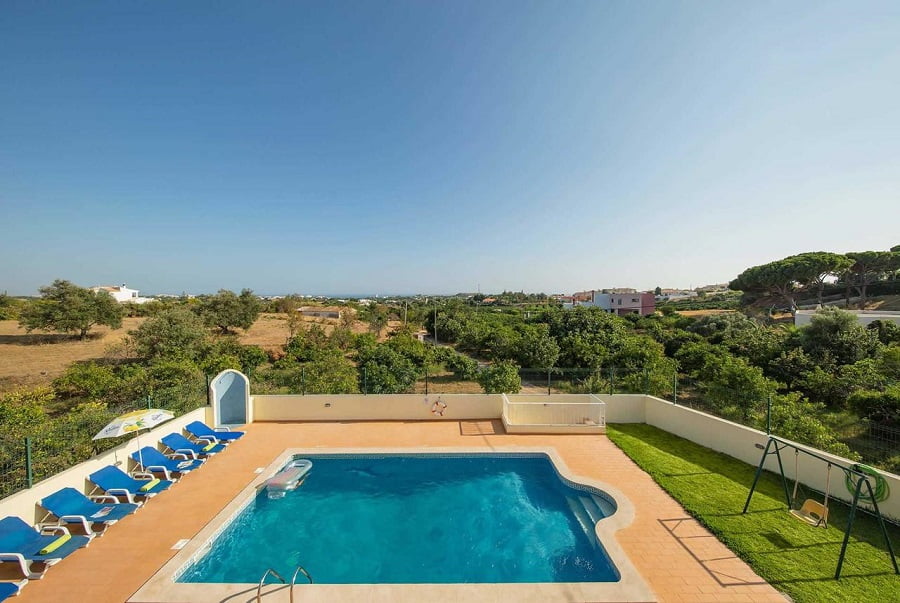 With its grand pastel façade spread across two storeys, Villa Lara Lima casts an impressive sight in the bright sunlight of the Algarve. You'll find it's just as impressive for villa holidays with toddlers too, as there's a swing, gated pool and spacious garden. Want to discover more of Albufeira? The resort centre is less than 2km away, and it's an easy drive to attractions including the Zoomarine theme park.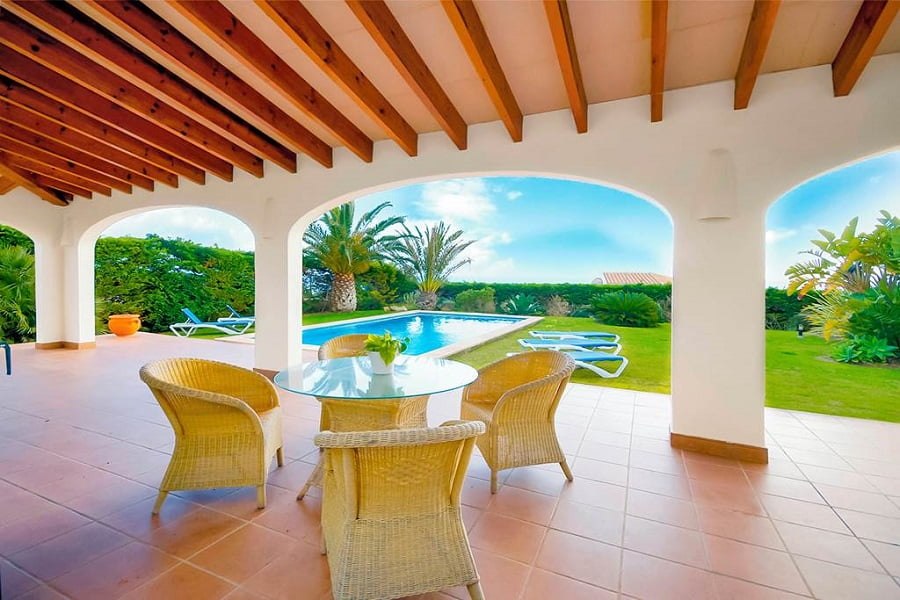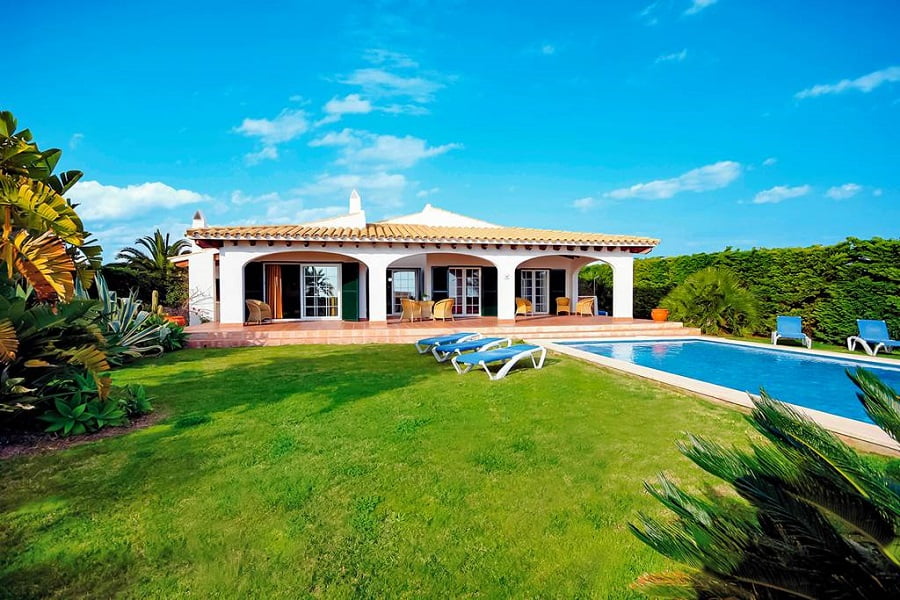 Learn More – Villa Lara Lima
#7. Villa Karetta – Lake Korrison, Corfu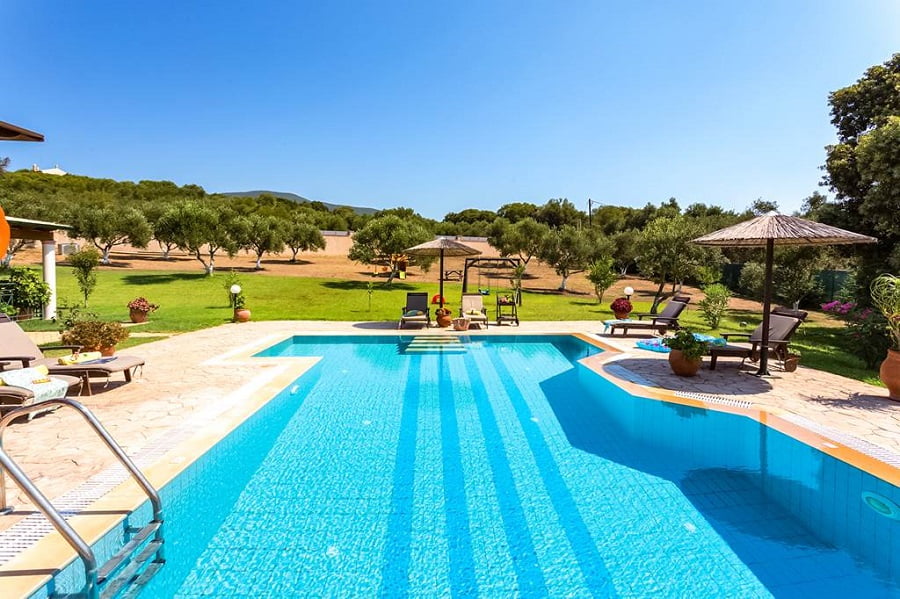 Here's one of the most luxurious examples of baby and toddler friendly villas in Europe. Along with its refined interiors decorated in tasteful tones, Villa Karetta also boasts a large private pool with beautiful views of the surrounding lush countryside. You'll find there is a fun waterslide along with two swings set in the garden. Plus, you'll be just a short drive away from the stunning beach by the shimmering waters of Lake Korrison.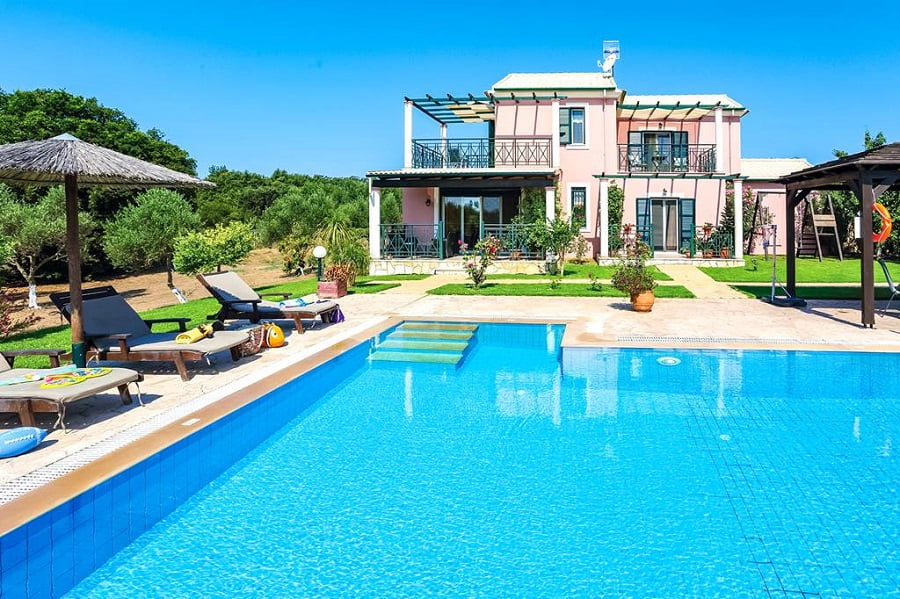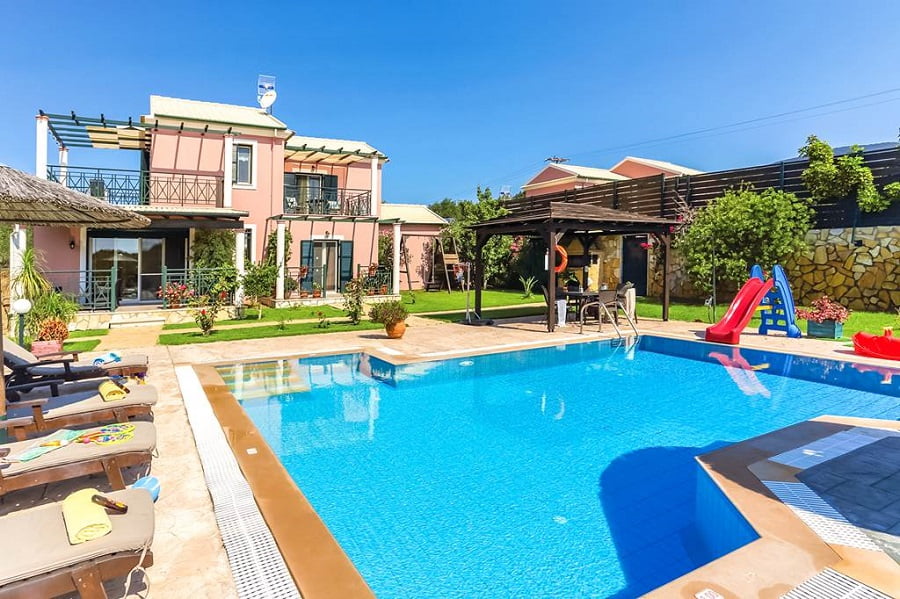 Learn More – Villa Karetta
#8. Villa Carolina – Agios Dimitrios, Zante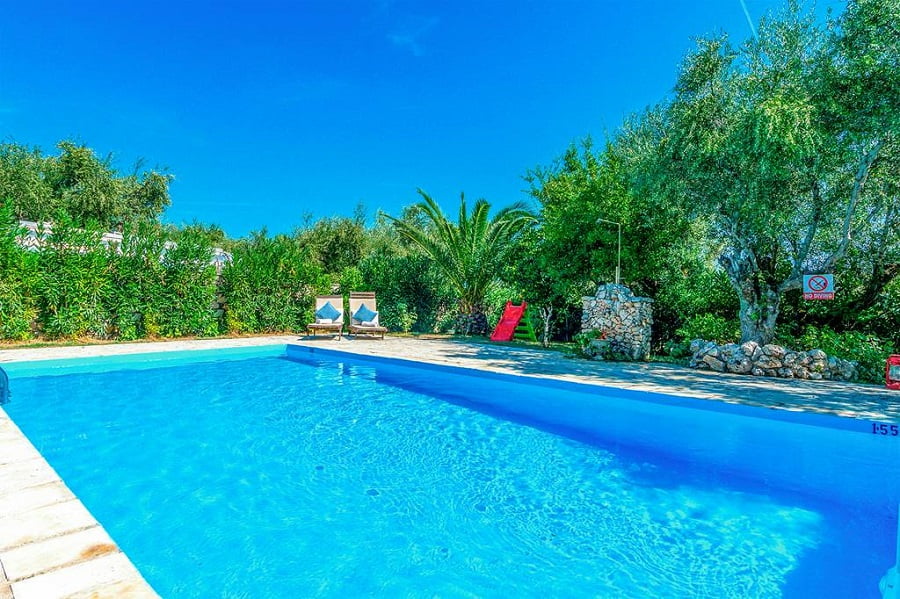 The cobbled walls and bright purple pastel colours give Villa Carolina a unique sense of style throughout. You'll also appreciate the ornate furnishings that add yet more character to this charming property. What makes this one of the best villa holidays for toddlers is the fact it is placed in the Aresti Village holiday complex. That means you'll be moments from a large children's playground and great local facilities.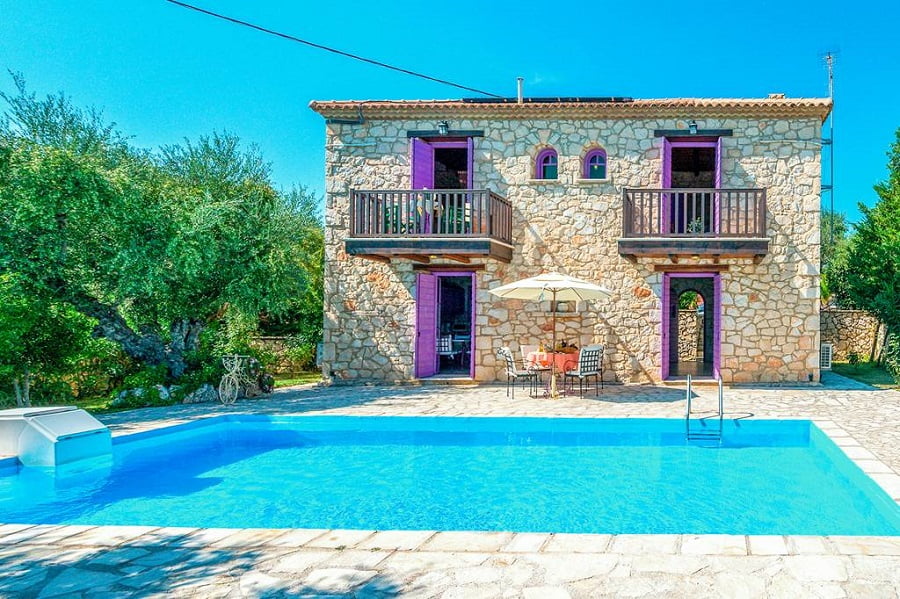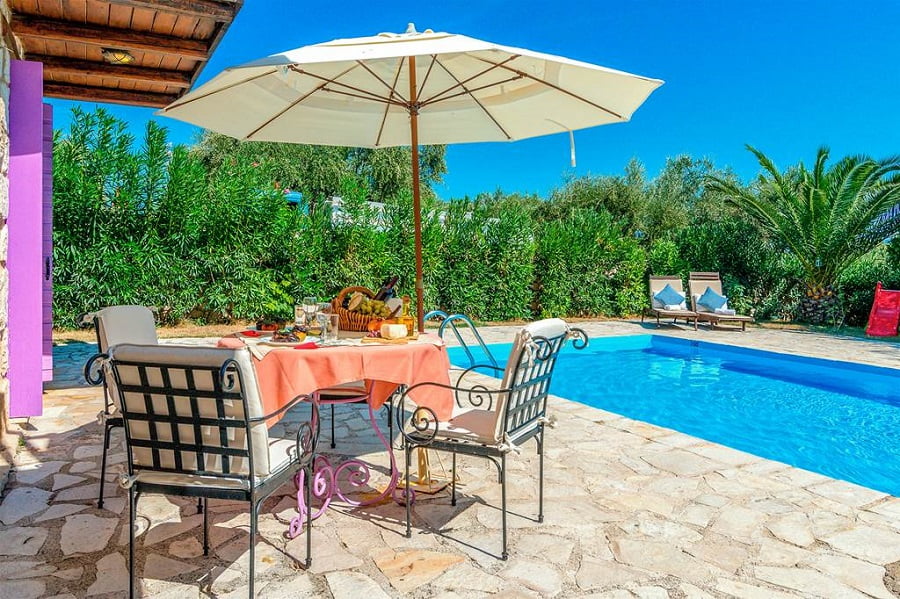 Learn More – Villa Carolina
#9. Villa Yildiz – Dalyan, Turkey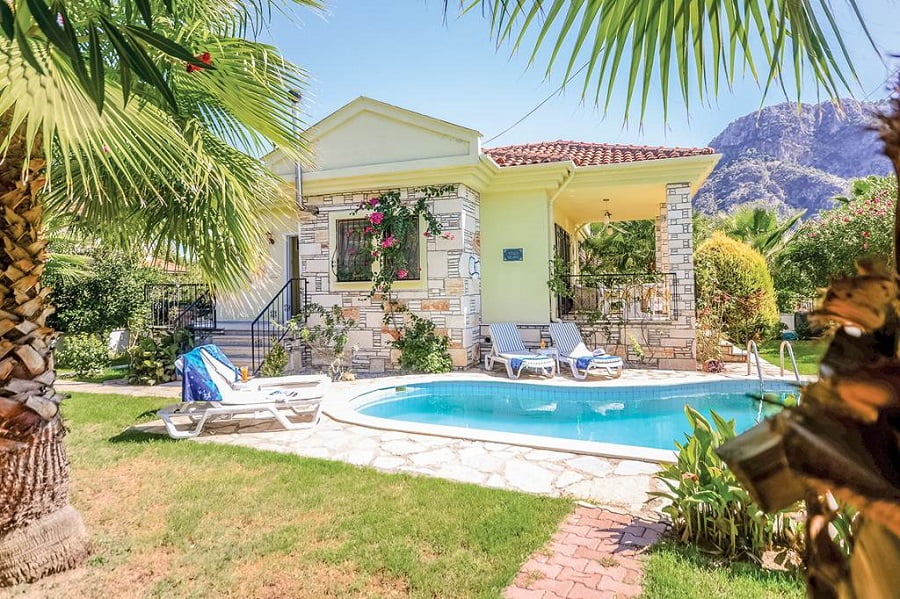 Under the shade of swaying palm trees sits the curved private pool of Villa Yildiz. The interior of the villa is just as appealing, with its glossy modern kitchen and open-air veranda for al fresco dining. It's a fantastic place for villa holidays for toddlers because it's not far from the magical Turtle Beach in the resort of Ituzu. The calm, shallow waters along the shoreline make it popular with giant Caretta Caretta turtles. See if you can spot them gliding gracefully by in the sea.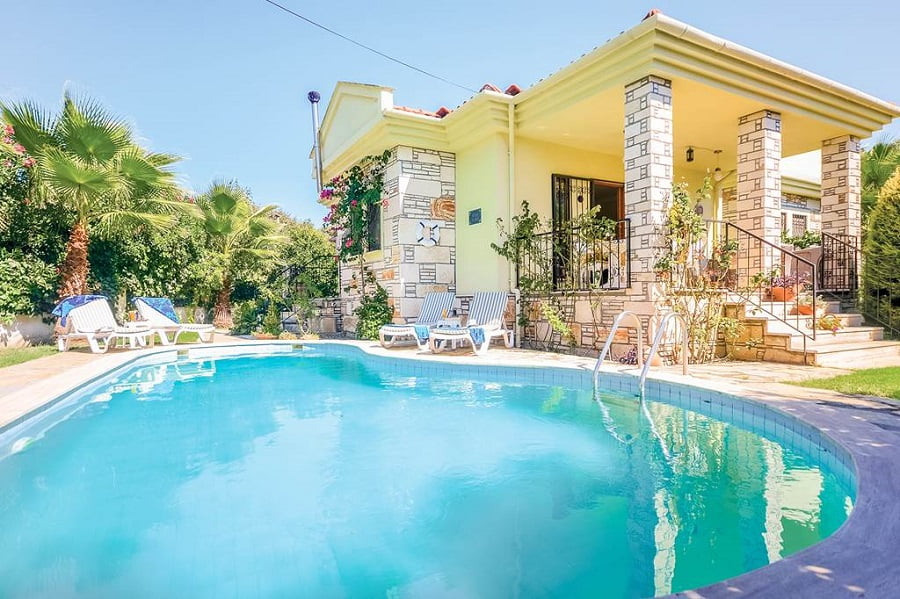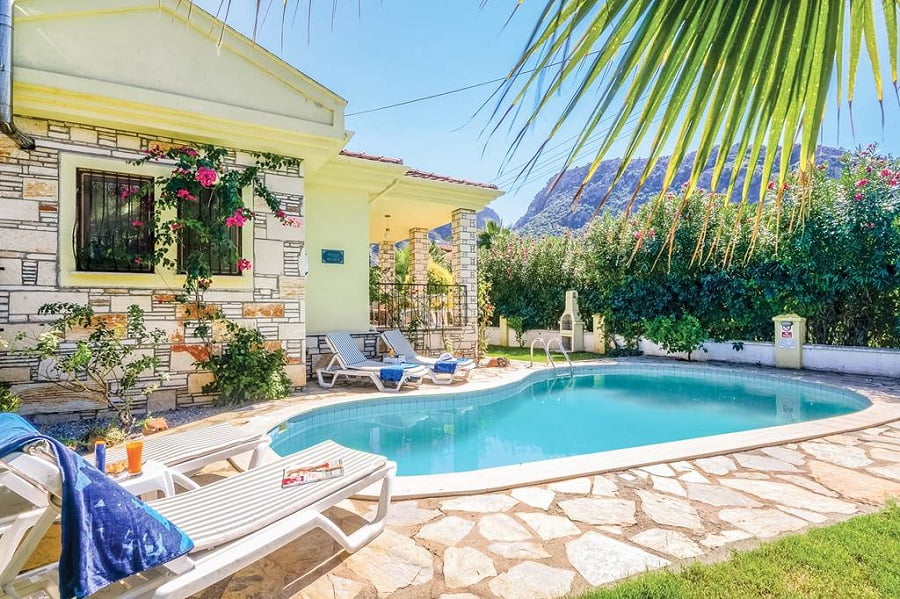 Learn More – Villa Yildiz
#10. Melia Istrian Villas – Umag, Croatia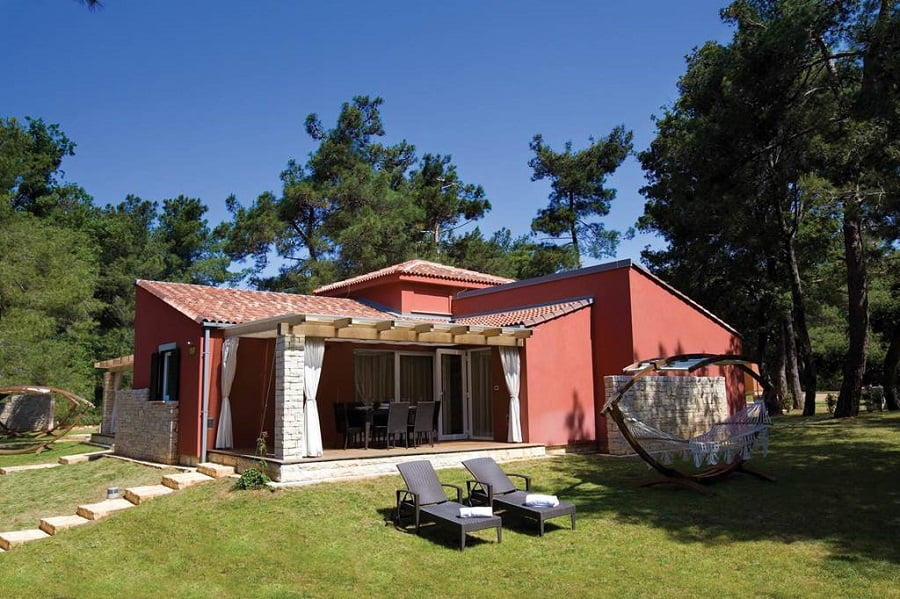 Part of a huge holiday complex on the Istrian Riviera of Croatia, at Melia Istrian Villas you'll find a huge choice of family-friendly facilities. That includes on on-site splash park and a great range of dining options. Interiors are tastefully furnished and the villas are just 300m from the nearest beach and 2km from the resort centre of Umag.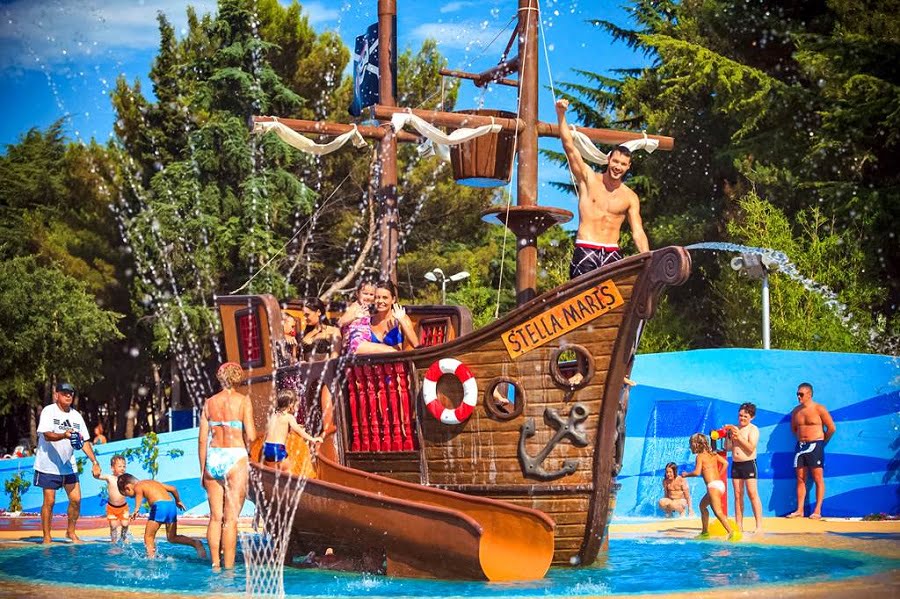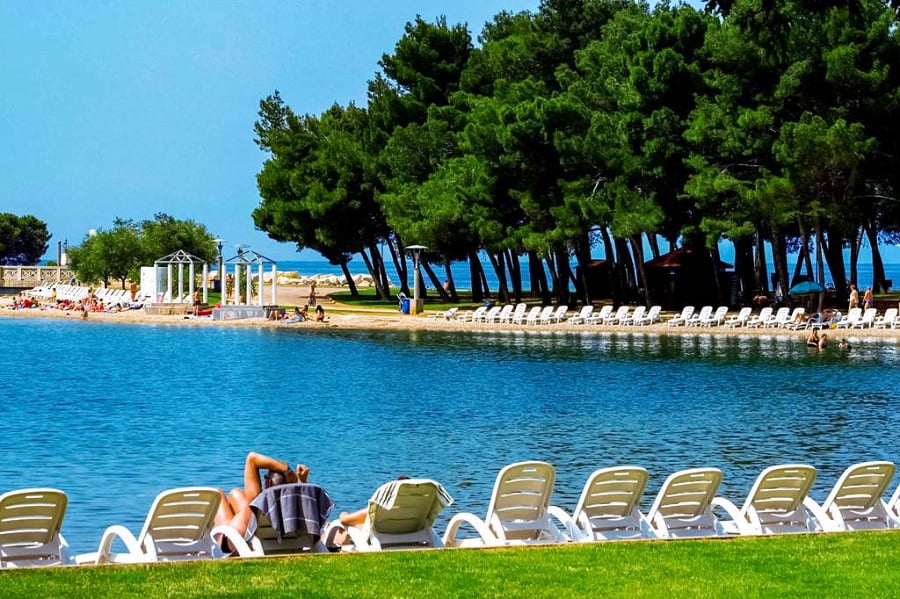 Learn More – Melia Istrian Villas
#11. Villa Star – Denia, Costa Blanca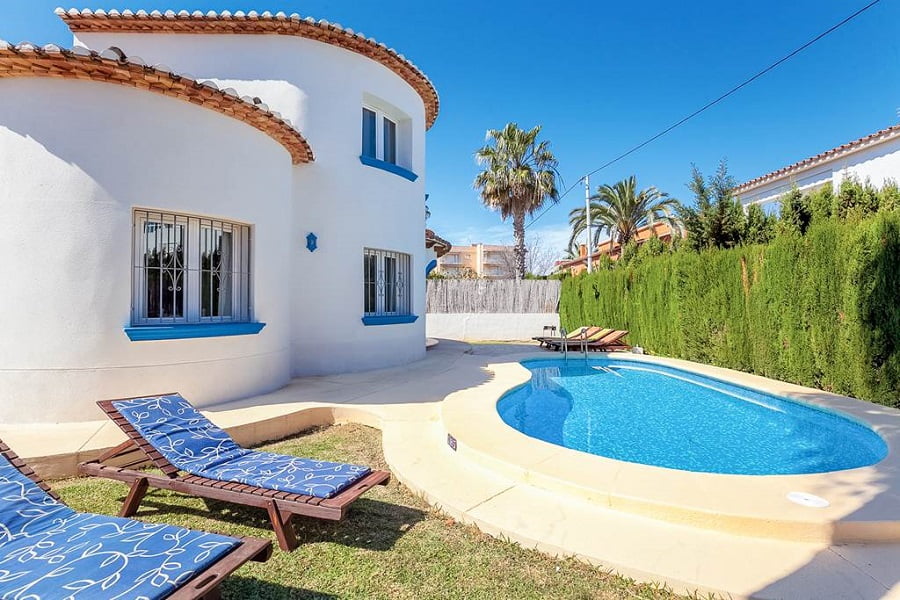 The rotunda shape of this traditional whitewashed property gives it a unique oval layout. You'll discover this in the cosy, compact lounge and bright dining area. The private pool is a great place for relaxing in the Spanish sunshine, while it's only a short drive south to the water parks and theme parks of ever-popular Benidorm.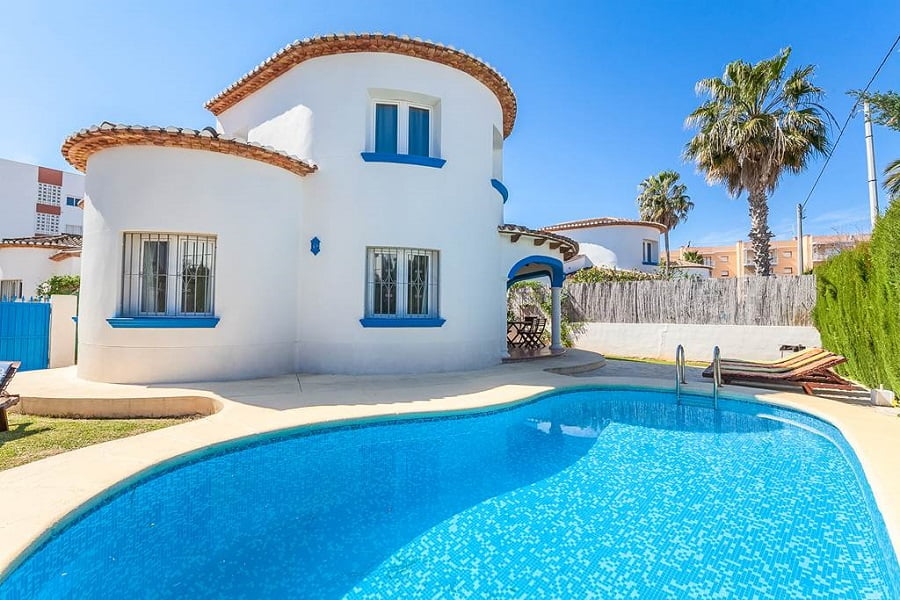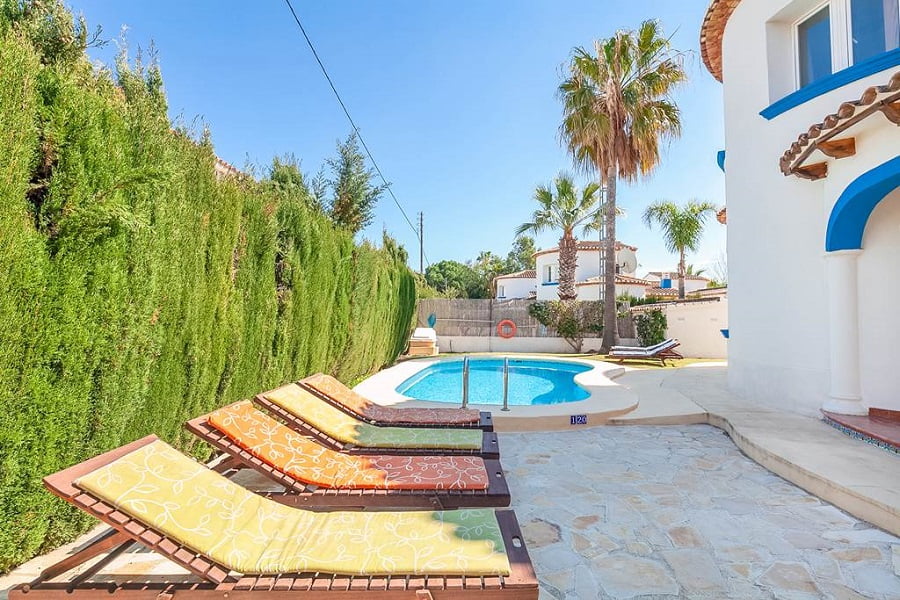 Learn More – Villa Star
#12. Villa Mango – Nerja, Costa del Sol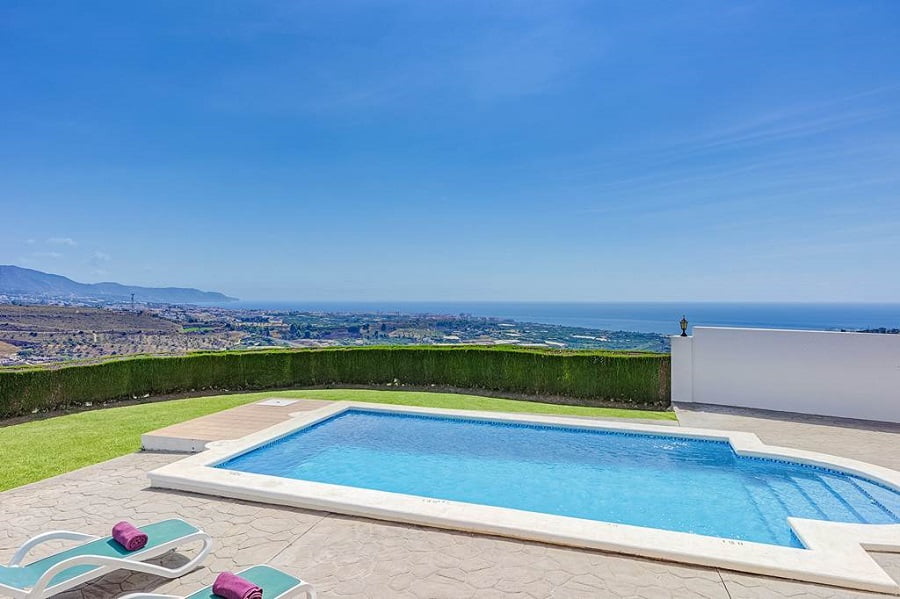 The star feature of this traditional pastel yellow property in Nerja is the stunning view of the landscape from the spacious garden. From your private pool, you'll enjoy a breathtaking panoramic aspect of Andalusia all the way to the sparkling Mediterranean Sea. For added convenience for villa holidays for babies, Villa Mango includes cots and highchairs free of charge.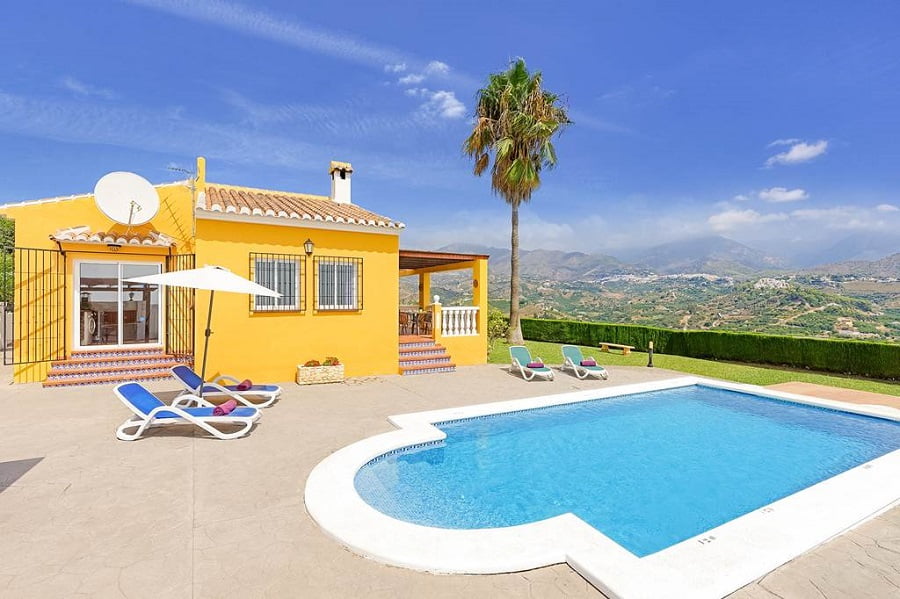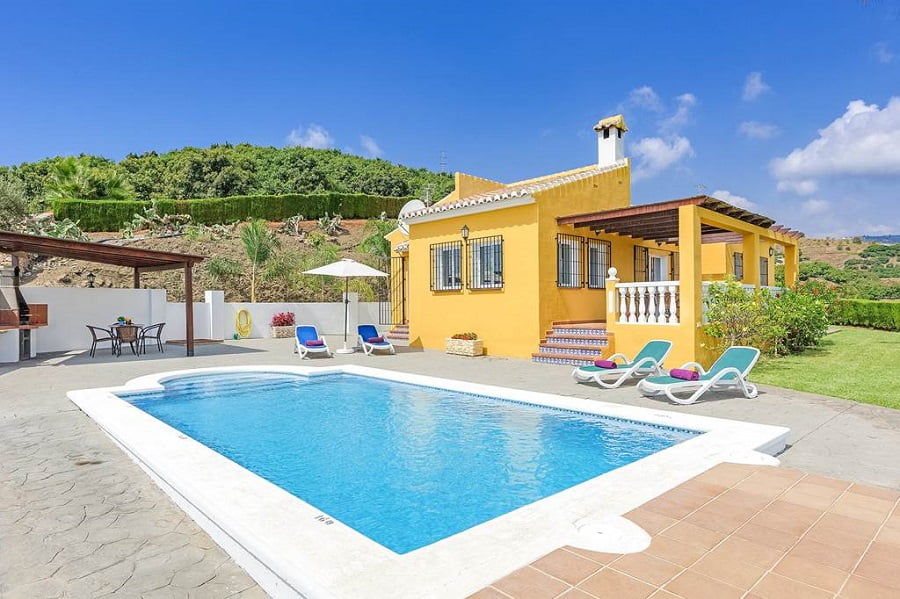 Learn More – JV Villa Mango
#13. Villa Alondras – Puerto del Carmen, Lanzarote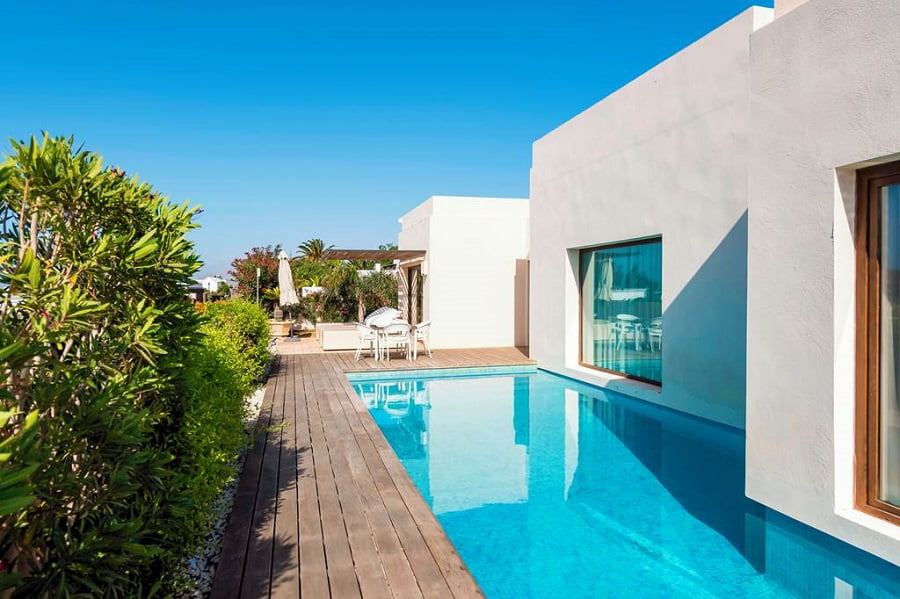 Villa Alondras has a contemporary sense of style in both its exterior and interiors. The lounge is gracefully furnished in modern, neutral tones with a large glass window overlooking the private pool. As the villa is part of the on-site holiday complex with lots of dining options, you won't have to worry about cooking after a family day out. You'll also be just 1.5km away from the centre of Puerto del Carmen.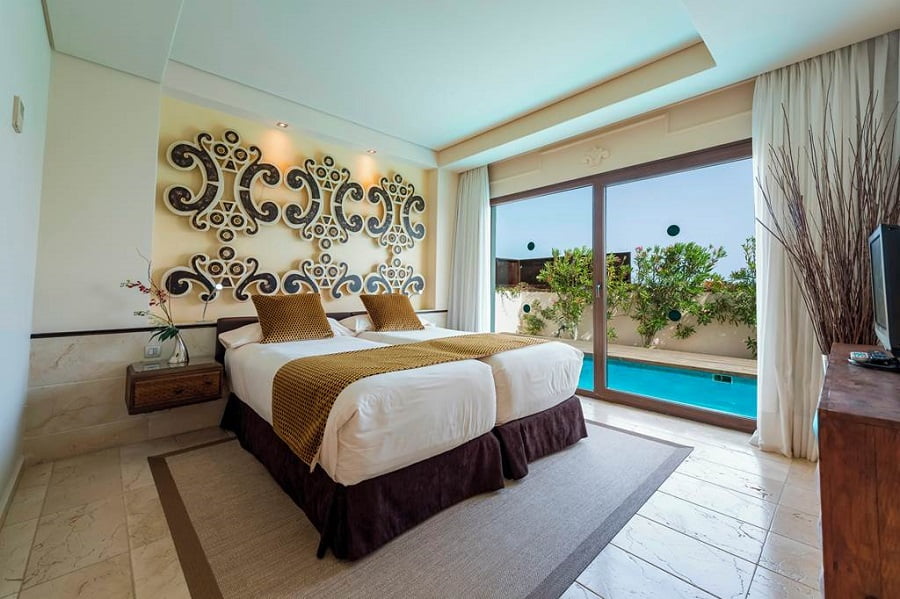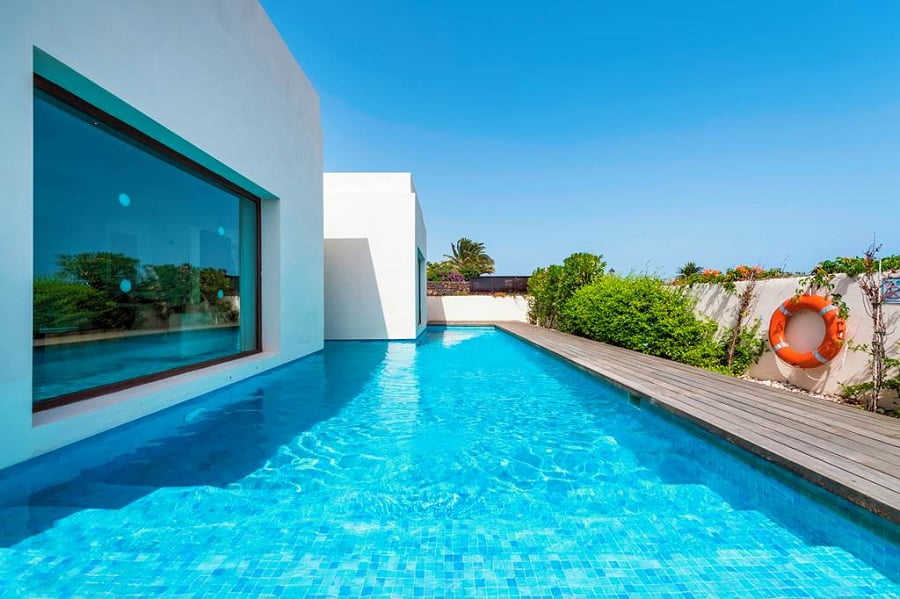 Learn More – Villas Alondras
#14. Villa Golfinho – Gale, the Algarve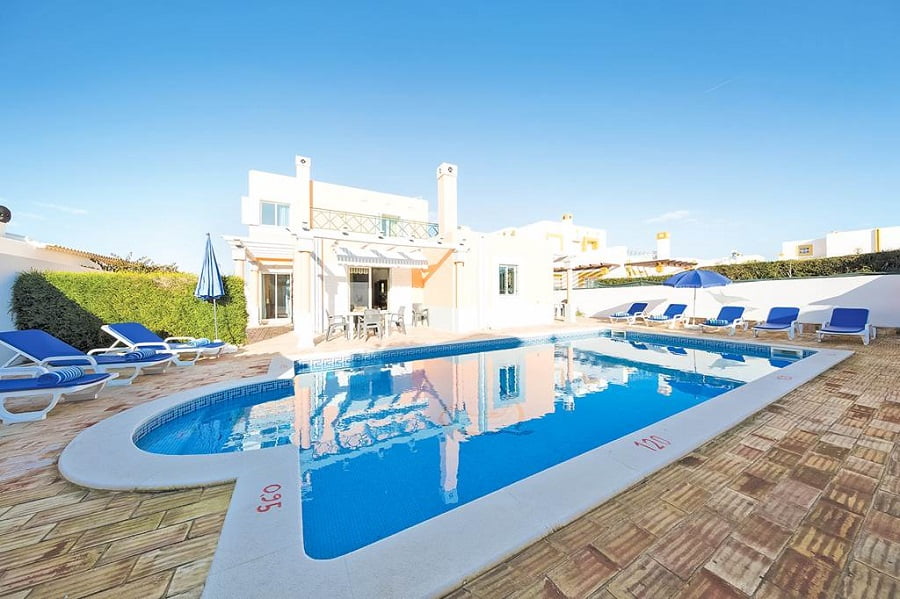 A large gated pool and step-free garden and grounds make Villa Golfinho one of the best villas for toddlers in the Algarve. You'll also find the interior of this four-bedroom property is very spacious, with cots and highchairs provided free of charge. It's just 1km to the nearest beach, while Zoomarine theme park is not far away too.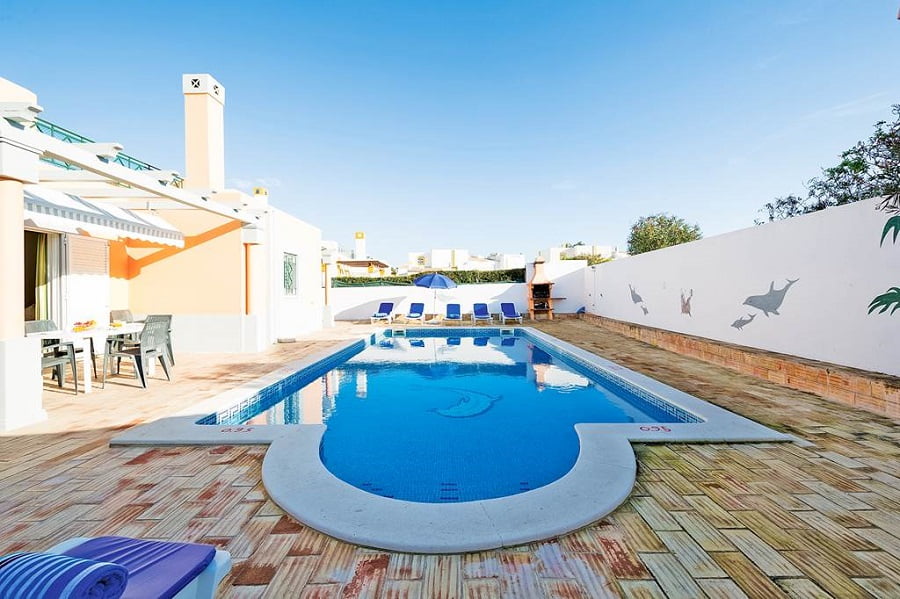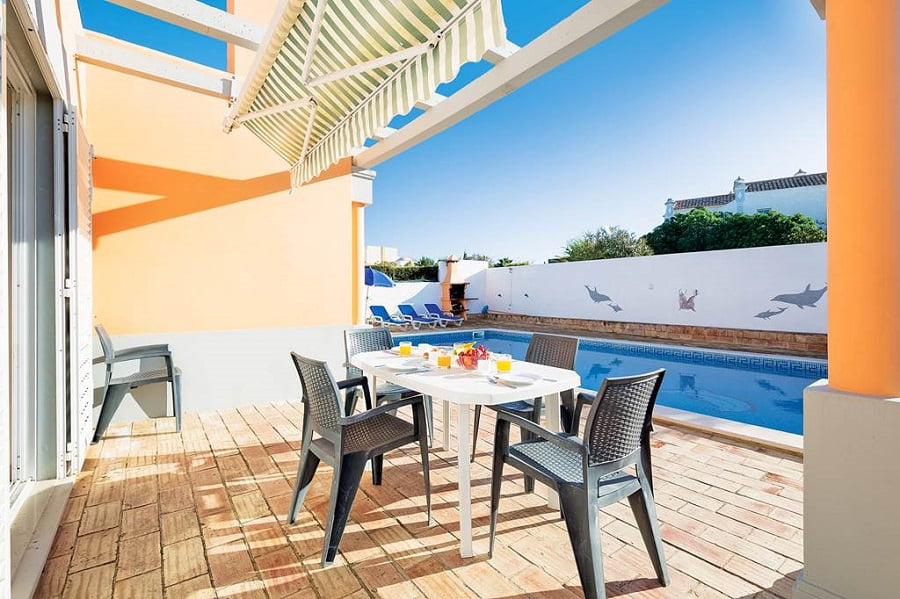 Learn More – Villa Casa Golfinho
#15. Son Morey II – Ca'n Picafort, Majorca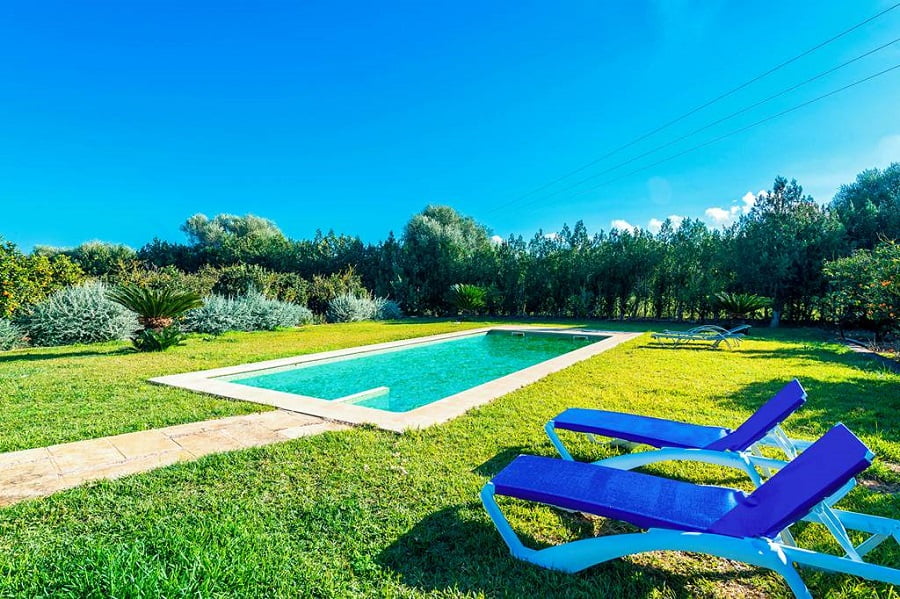 One of the most luxurious toddler friendly villas in Majorca, Son Morey II has contemporary styling throughout. The stunning private pool is gated for safety and is surrounded by a spacious lawn area. Inside, bright white walls, huge windows and sleek furnishings make the décor perfectly pristine. It's also just a short drive to the resort of Ca'n Picafort and the sandy shoreline on the north coast of Majorca.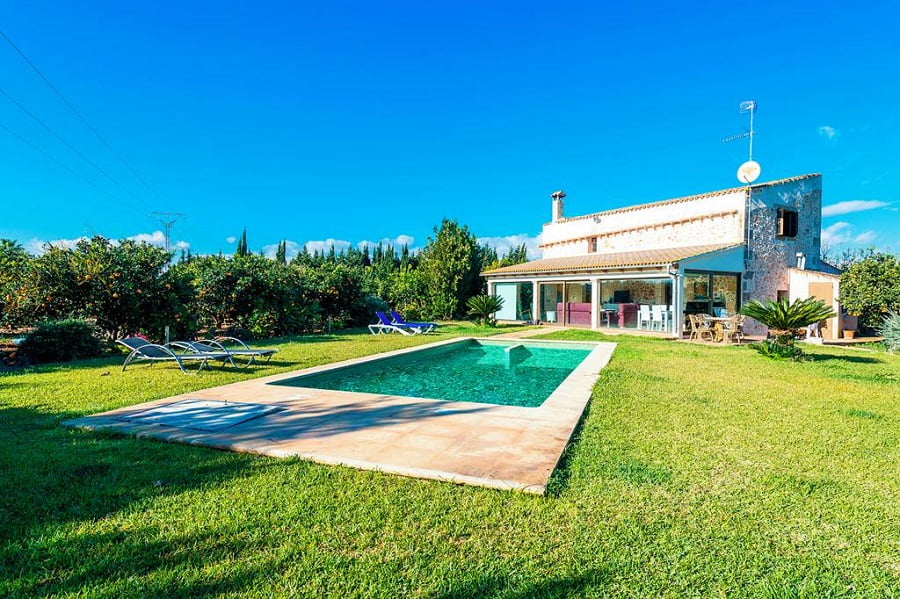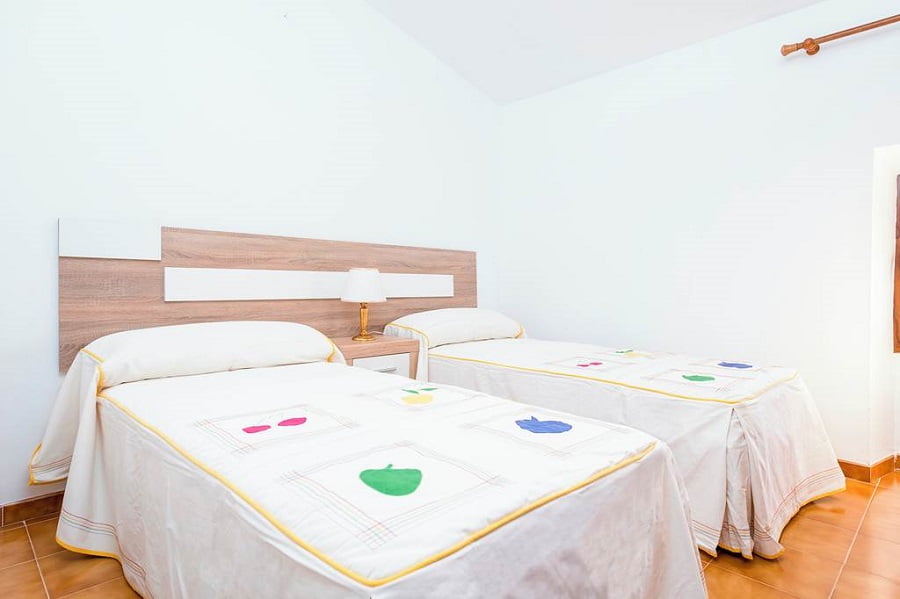 Learn More – Villa Son Morey II
#16. Villa Mimosa – Cala'n Bosch Menorca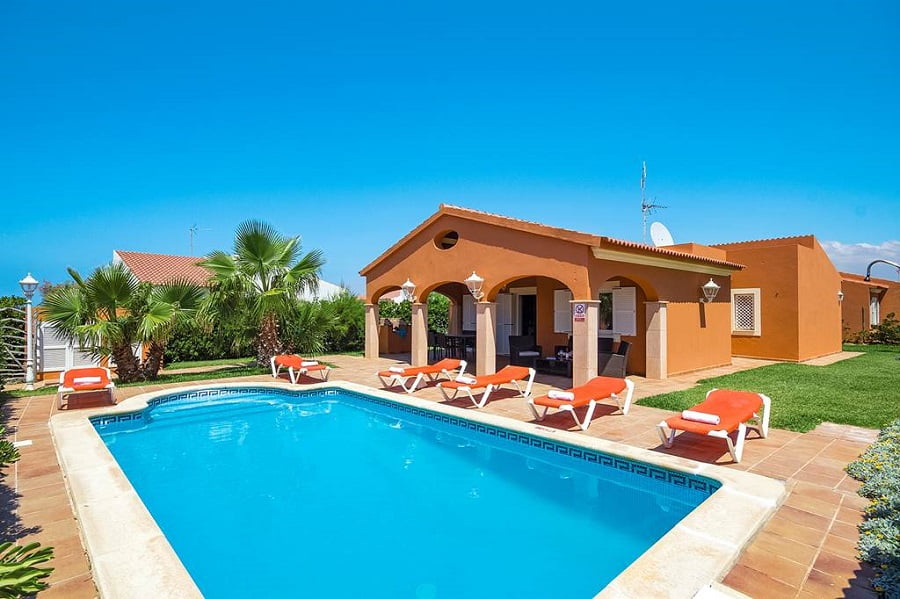 The pastel orange façade of this classically styled villa leads to a traditional interior with whitewashed walls and wooden-beamed ceilings. There's a gated private pool while cots and highchairs are provided free of charge. You won't have to drive far to enjoy a great day out too, as it's less than 2km to the nearest beach.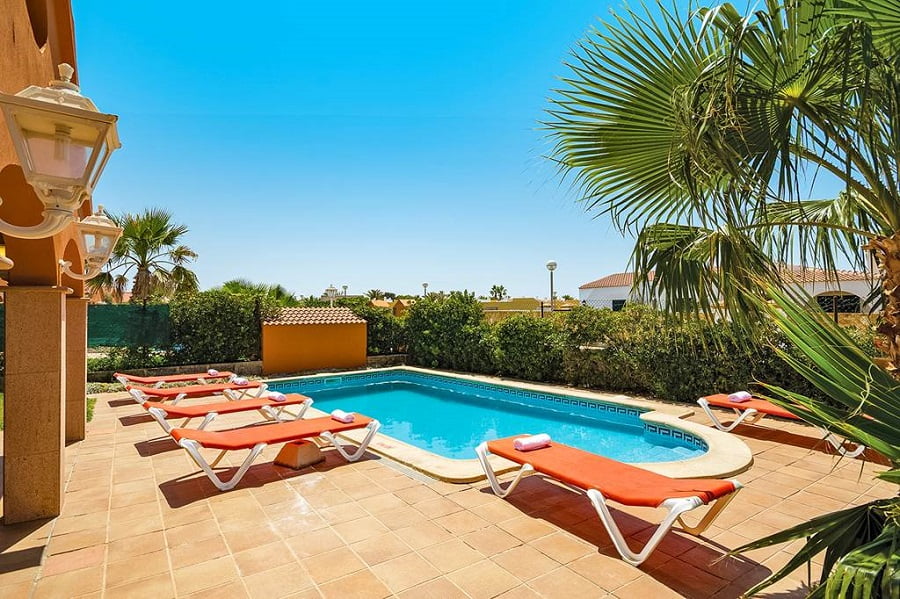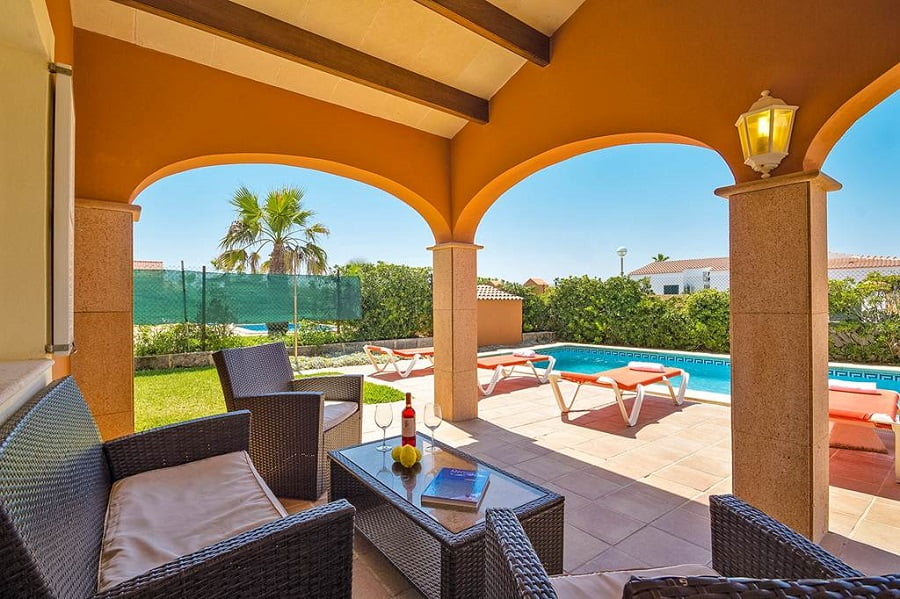 Learn More – Villa Mimosa
#17. Hotel Suite Villa Maria, Tenerife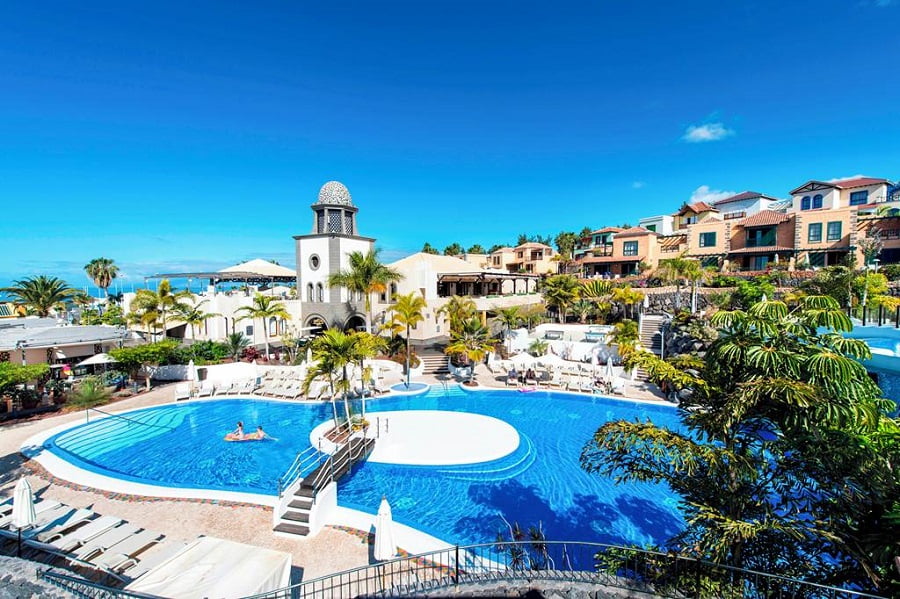 The Hotel Suite Villa Maria is a complex of luxury villas set within beautifully landscaped gardens based around a central plaza. 1, 2 and 3 bedroom duplex villas are available and some have hot tubs and private pools. The beach is 1km away and the resort centre of Costa Adeje is 4km away. The complex has 3 outdoor swimming pools including 1 kids pool and a fab little playground. If you don't fancy cooking you can choose to eat in one of the a la carte restaurants onsite.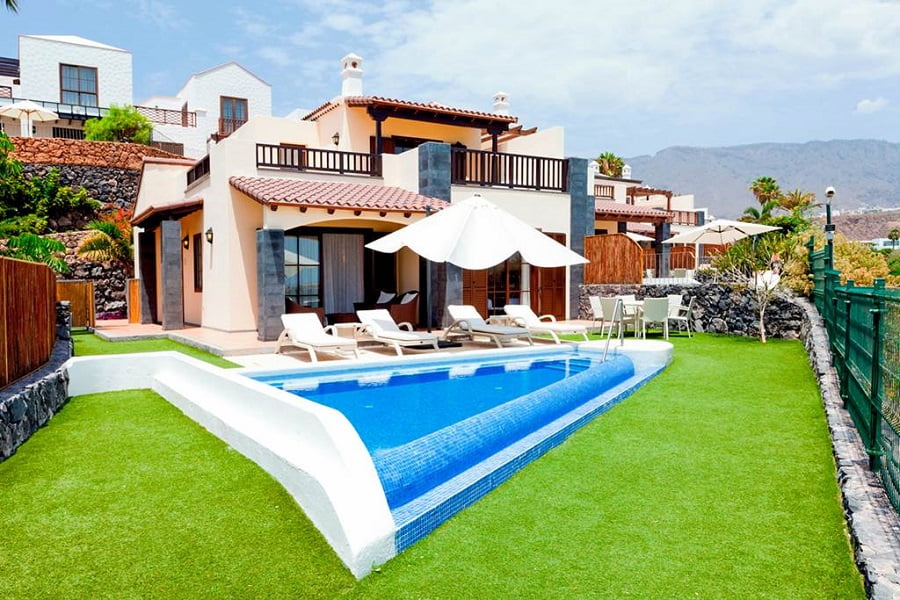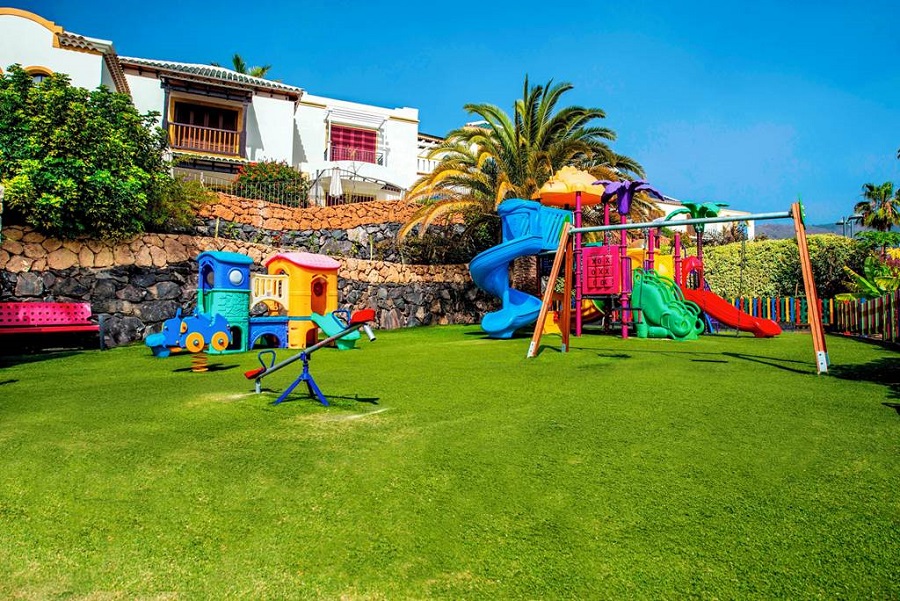 Learn More – Hotel Suite Villa Maria
#18. The Aphrodite Hills Resort, Cyprus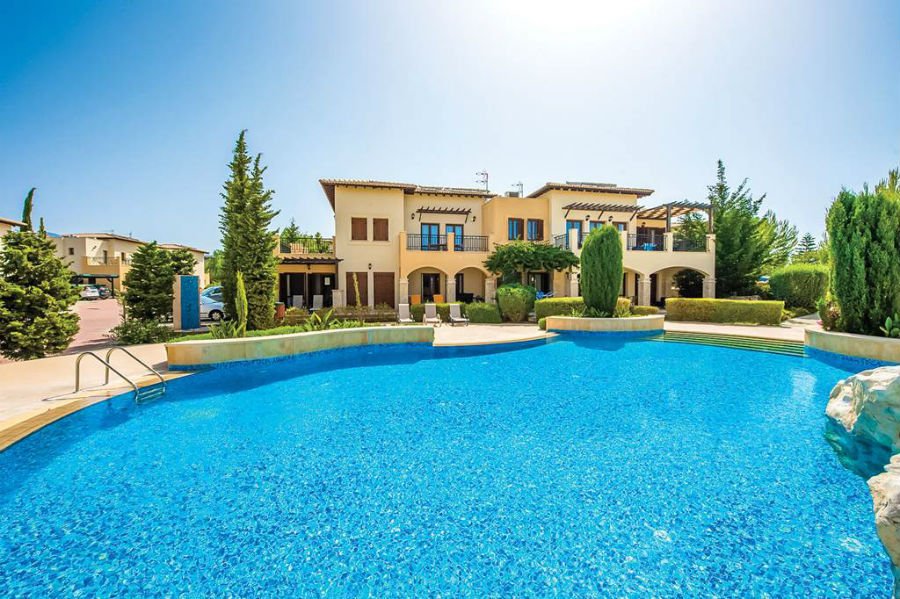 The Aphrodite Hills Resort is a collection of baby and toddler friendly villas and apartments aprox 900m from the beach. There are restaurants, communal swimming pools and a range of 2, 3 and 4 bedroom luxury villas and apartments on the complex. Some have private swimming pools, and they all include a welcome pack, cleaning service, free wifi and fully equipped kitchens. A good choice for families wanting the flexibility of self-catering accommodation with all the facilities you would expect from a hotel.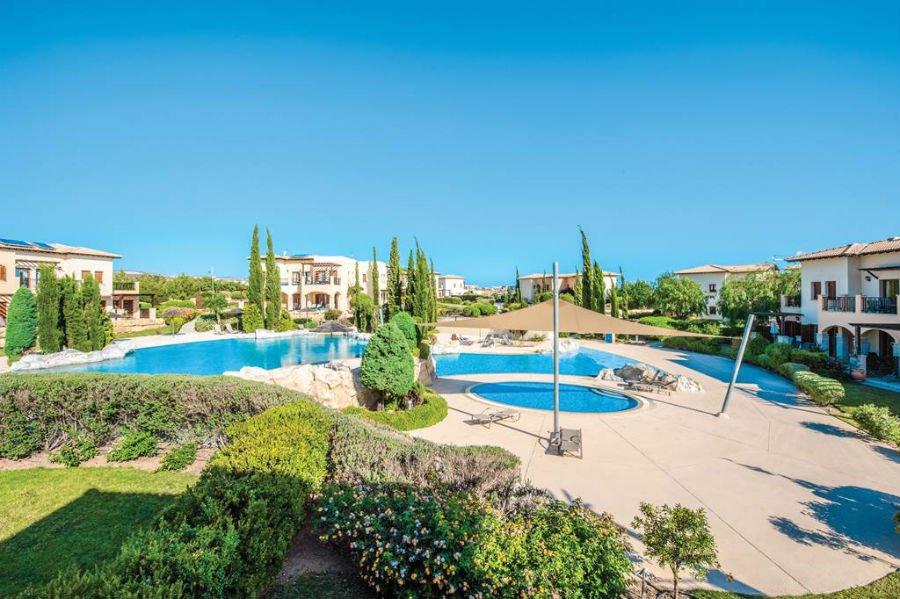 Learn More – Aphrodite Hills
#19. Salema Beach Village, Portugal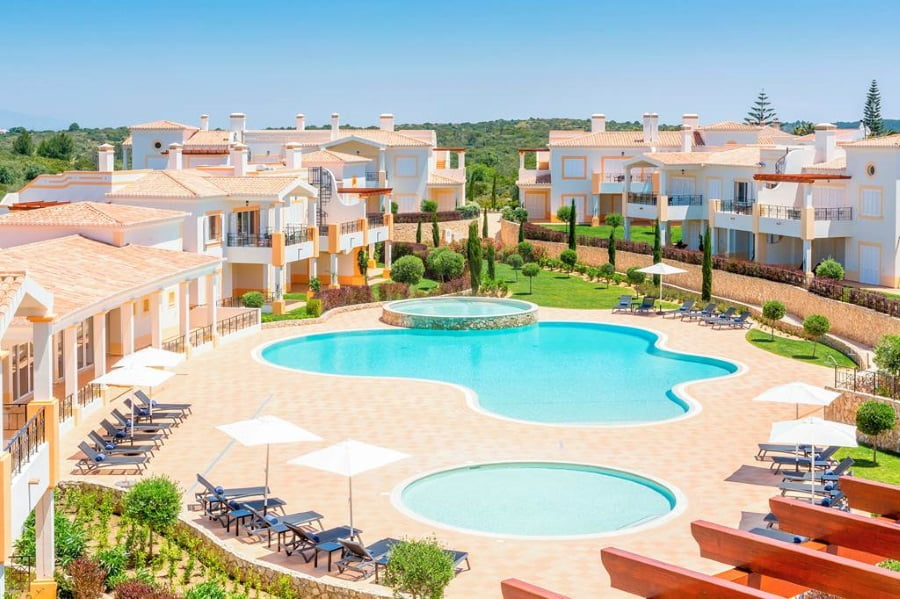 The Salema Beach Village is a peaceful complex of townhouses which is just a 15 minute walk from a spectacular Blue Flag sandy beach. 2 and 3 bedroom townhouses are available which are set over 2 floors with modern interiors, well equipped kitchens and access to shared gardens. There are 2 outdoor swimming pools and a separate kids pool to cool off in. There is also a sweet playground for tots to make new friends. Salema Beach has golden sands, clear water and a promenade with fantastic sea food restaurants on!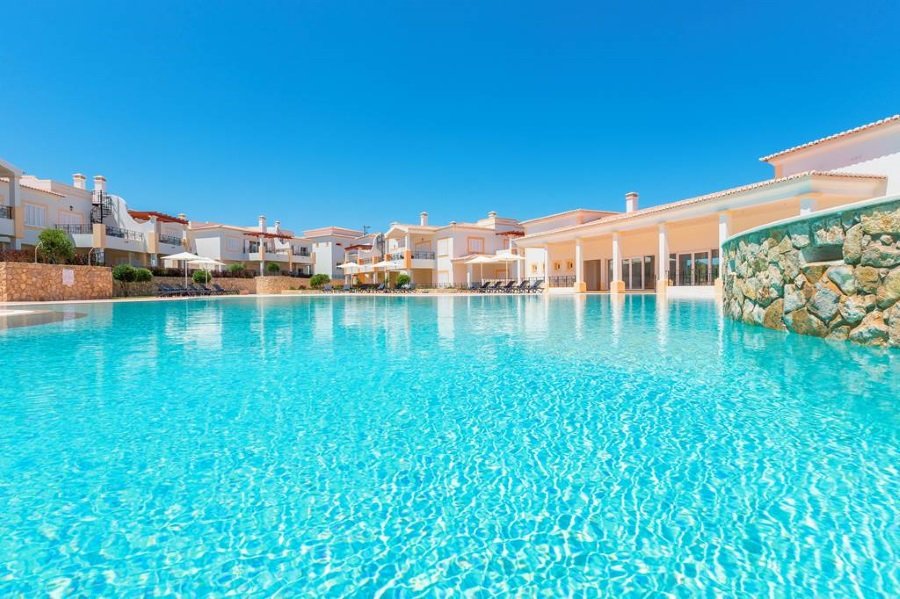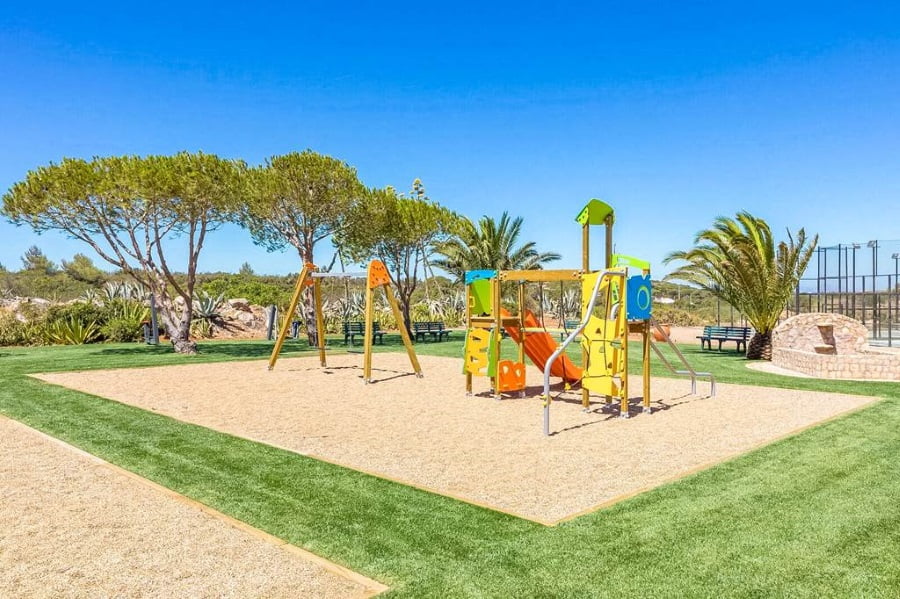 Learn More – Salema Beach Village
#20. The Eden Resort, Albufeira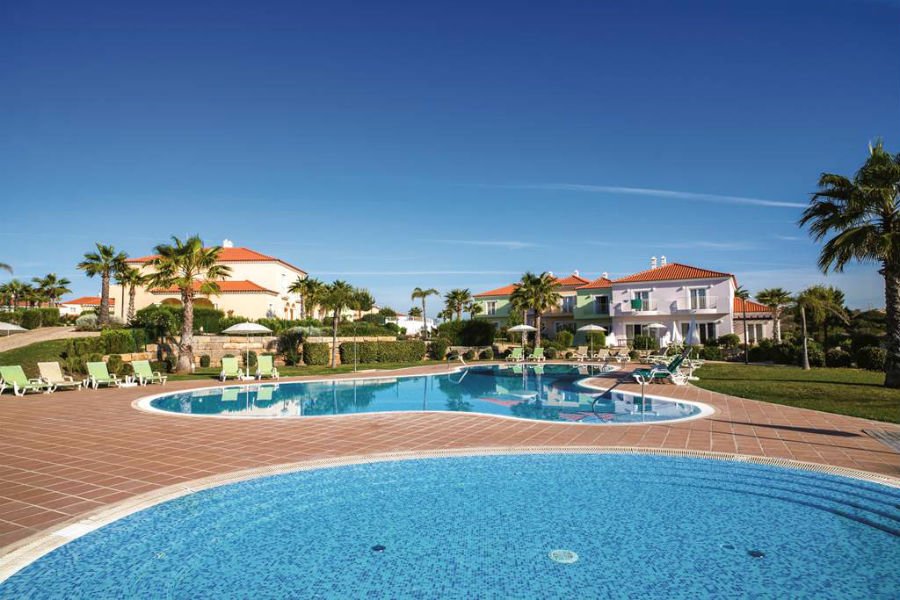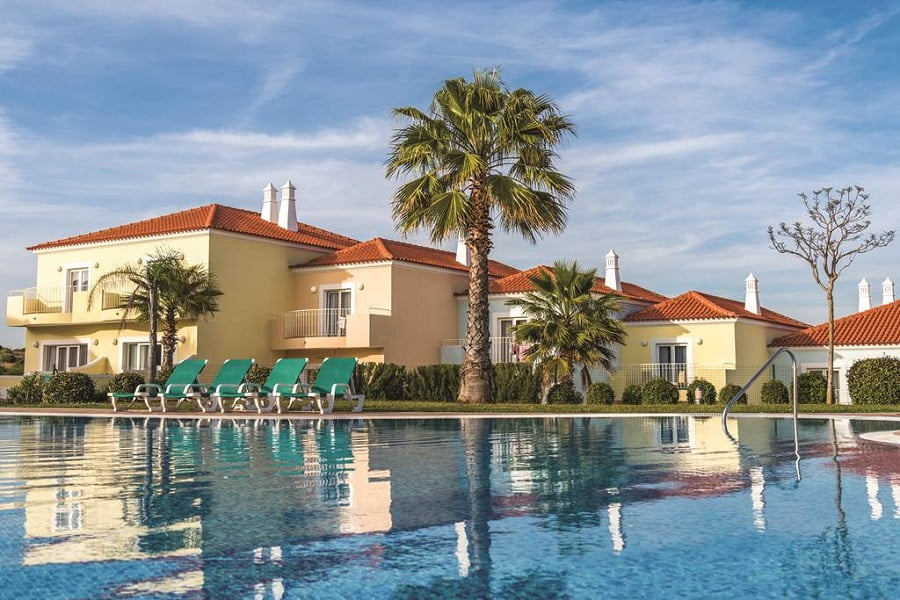 If you are looking for a toddler friendly villa complex in Portugal, then check out the villas at the Eden Resort. There are stylish villas in a peaceful location surrounded by lavish landscaped gardens.
There are 5 outdoor swimming pools, including 2 children's pools, and 1 indoor swimming pool. There is also a buffet restaurant and 3 cocktail bars. There is an indoor soft play area (suitable for children aged 4+), but toddlers will love the outdoor play area with its swings, slides and climbing frame. Please note that the Kids Club is only available for children aged 4+.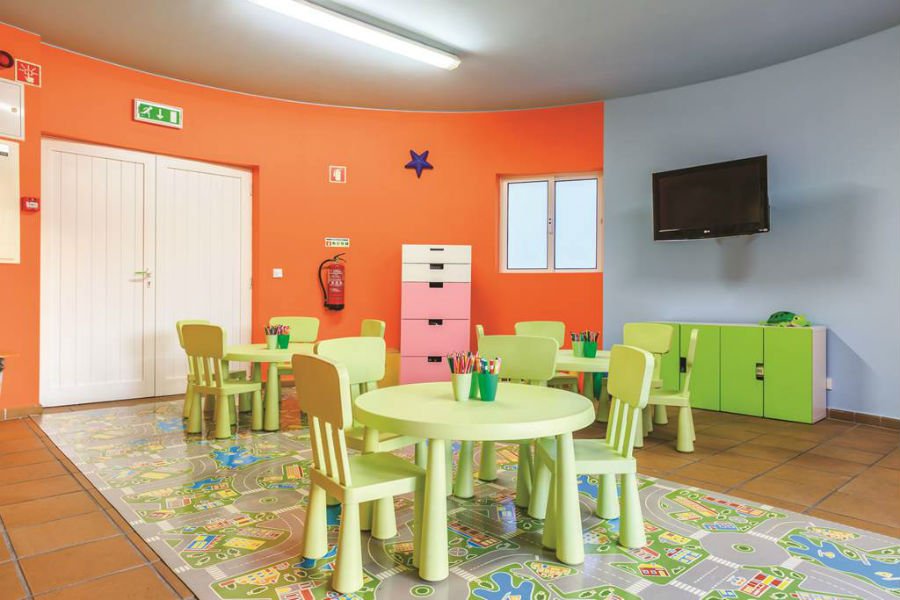 The Eden Resort is just 2km from Albuferia Old Town, and there is a shuttle bus which runs 4 times a day.
Learn More – Eden Resort
#21. Domes of Elounda, Crete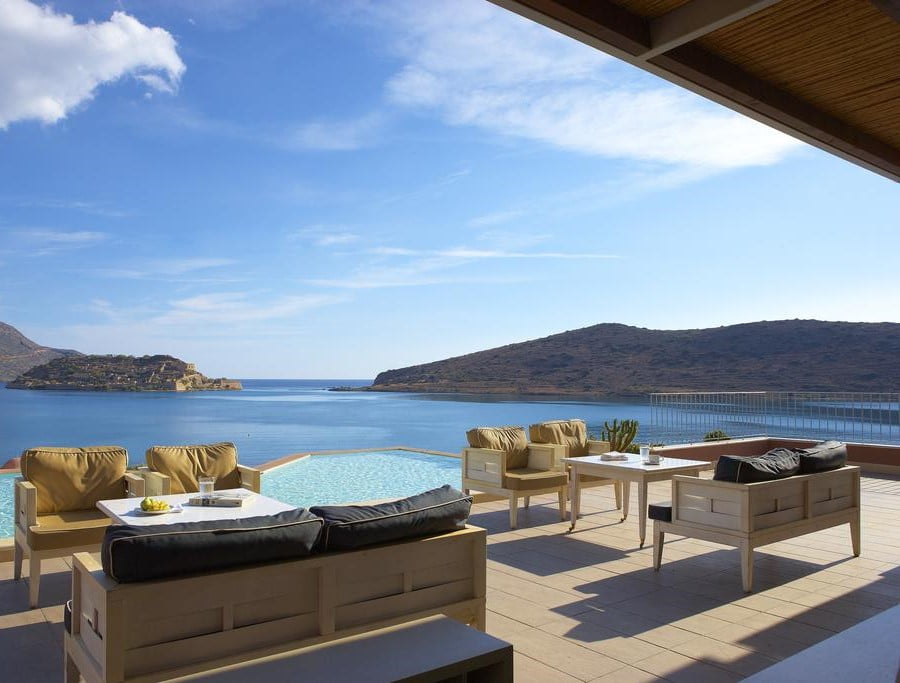 The Domes of Elounda is luxury 5* hotel set in a spectacular hillside location with stunning sea views. The hotel has its own stretch of private sandy beach offers with shallow, calm waters which is perfect for little ones. There is a family swimming pool (heated to 26˚C in low season), a heated smaller pool and and a smaller shaded pool for little ones. There is a creche for babies aged 4 months – 4 years. Parents will love escaping to the luxury spa and unwinding in the indoor pool, sauna and steam bath. Family suites, some of which have their own private pools, are available.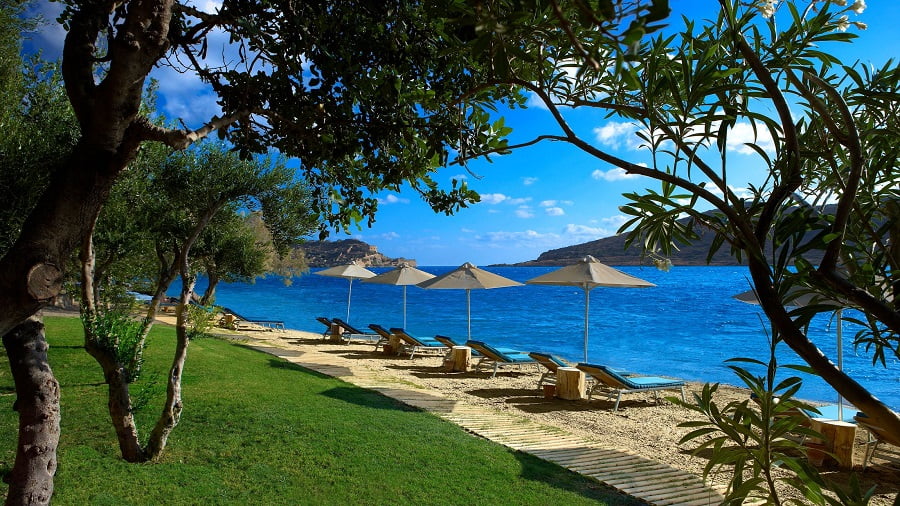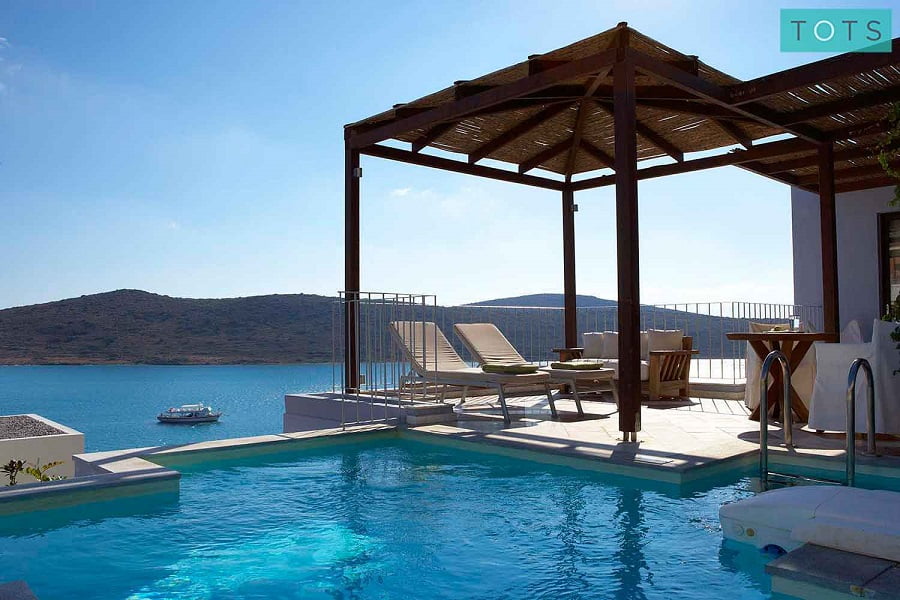 Learn More – Domes Of Elounda
#22. Pierre & Vacances Village Club Fuerteventura Origo Mare, Fuerteventura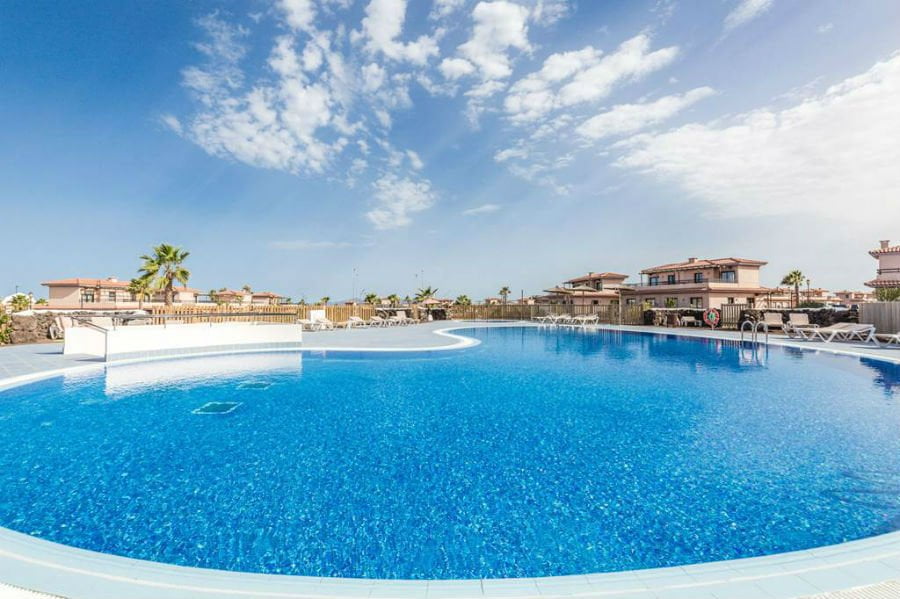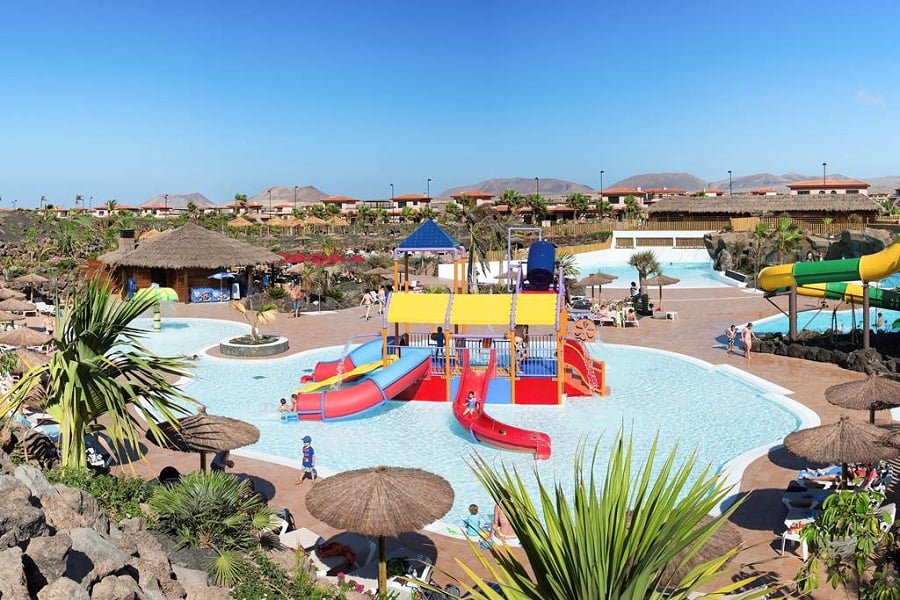 This resort is a little out of the way, but has top notch facilities for the whole family so you definitely won't get bored!
There are 11 outdoor swimming pools including a waterpark with a wave pool and separate children's pool. Parents who like to work out on holiday will love the air conditioned gym, aerobics studio, dance classes and Pilates and yoga. There is also a sports bar, mini golf and Spa offering a wide range of beauty treatments. Toddlers will also love the playground.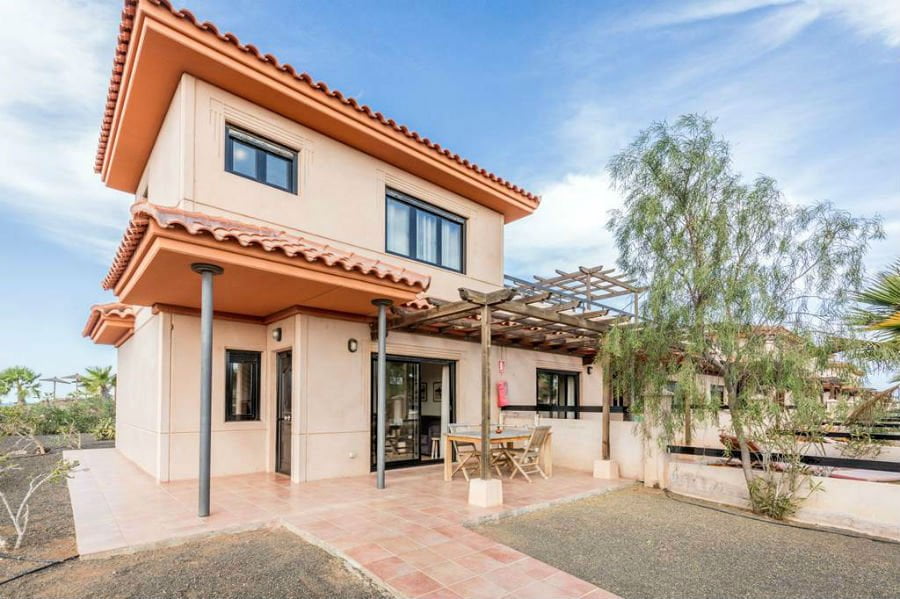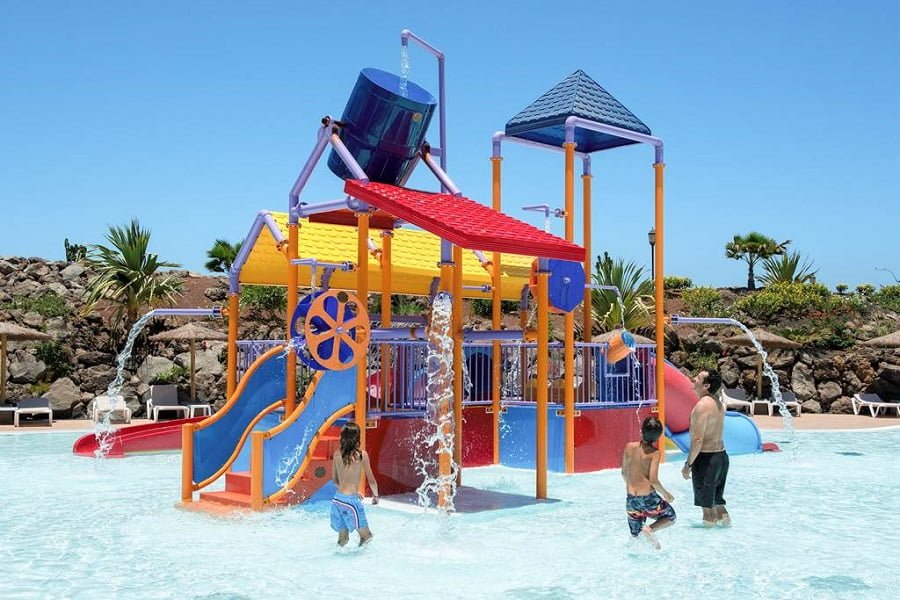 Families stay in 1 and 2 bedroom villas on an All Inclusive basis. The apartments are really well equipped with coffee making facilities (1 bedroom villas have a Nespresso coffee machine with capsules stocked on arrival), washing machine, dishwasher and a fridge freezer so you can prepare your own meals. 2 bedroom villas have 2 floors and a rooftop terrace. Please note the kids club is for children aged 4+.
Learn More – Pierre & Vacances Village Club Fuerteventura Origo Mare
Which of the baby friendly villas and toddler friendly villas do you think is best for your family? From luxurious properties with modern décor to rustic villas amongst beautiful countryside, there's a wide selection for you to choose from.