7 BEST Places To Stay With Babies & Toddlers in Halkidiki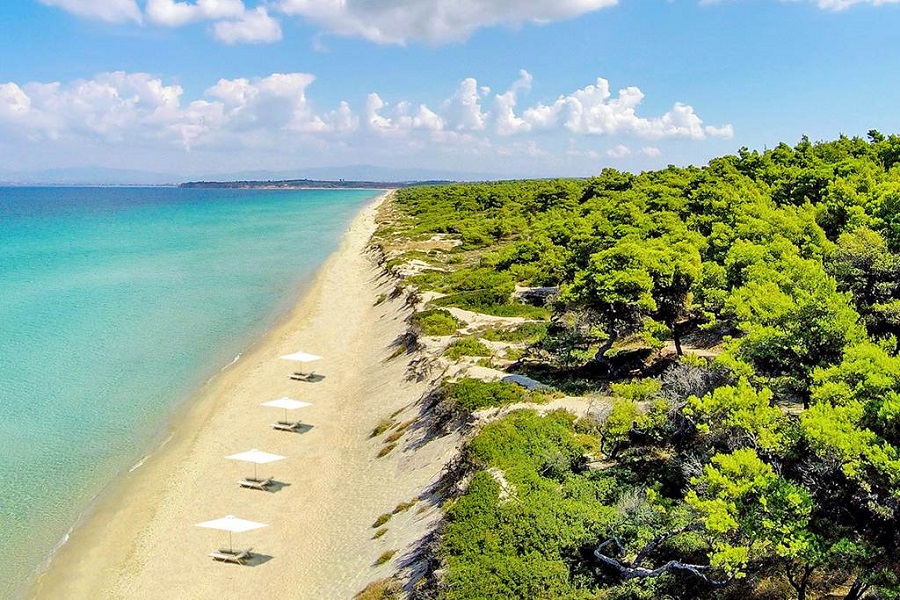 Discover the best places to stay in Halkidiki with babies and toddlers including luxurious 5* hotels and family friendly hotels on the beach. This is the definitive guide to the best hotels in Halkidiki with babies and toddlers.
Read More – 50 Baby & Toddler Friendly Places To Stay In Greece
#1. Ikos Olivia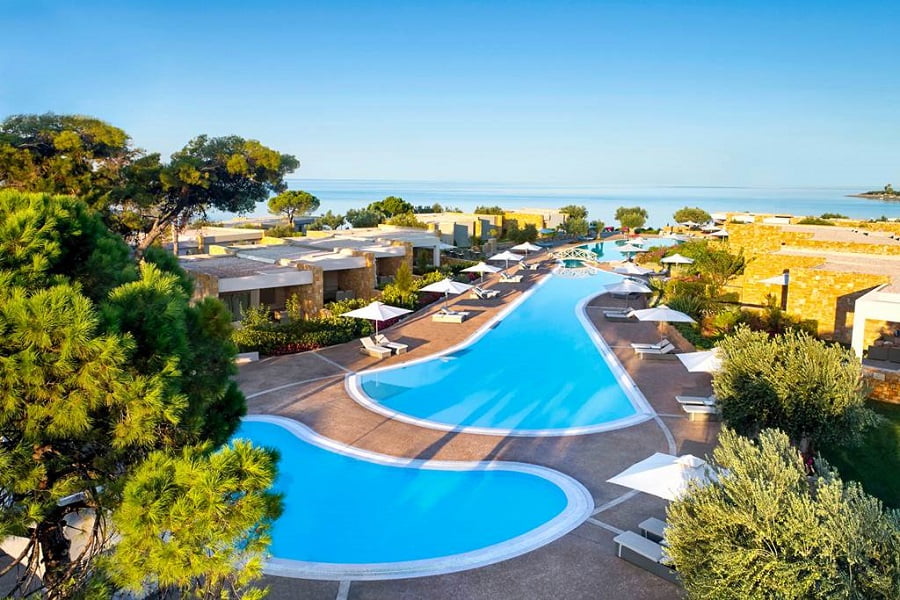 The Ikos Olivia is a luxurious hotel set in 22 acres of tropical gardens on a beautiful white sandy beach on Halkidiki`s Toronoes Gulf. The Ikos group of hotels and resorts are renowned for providing top class facilities for families with young children, and the Ikos Olivia is no different. Beach lovers will love the main beach which is perfect for building sandcastles and paddling, whilst back at the hotel, toddlers will love splashing in the lagoon style swimming pool. Rooms are sleek and stylish and the hotel boasts exceptional food at its restaurants. There is a creche for babies aged 4 months plus which means that parents can escape to the Spa.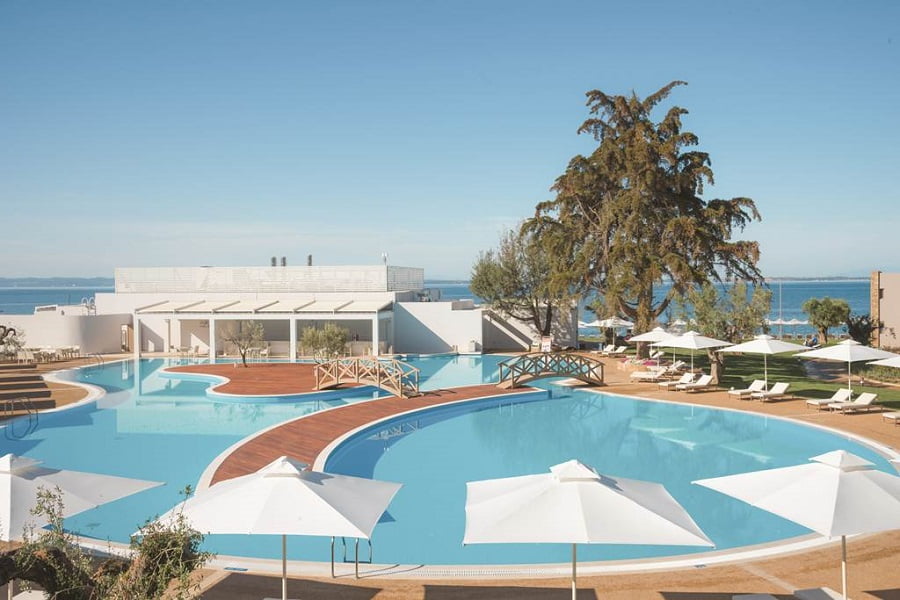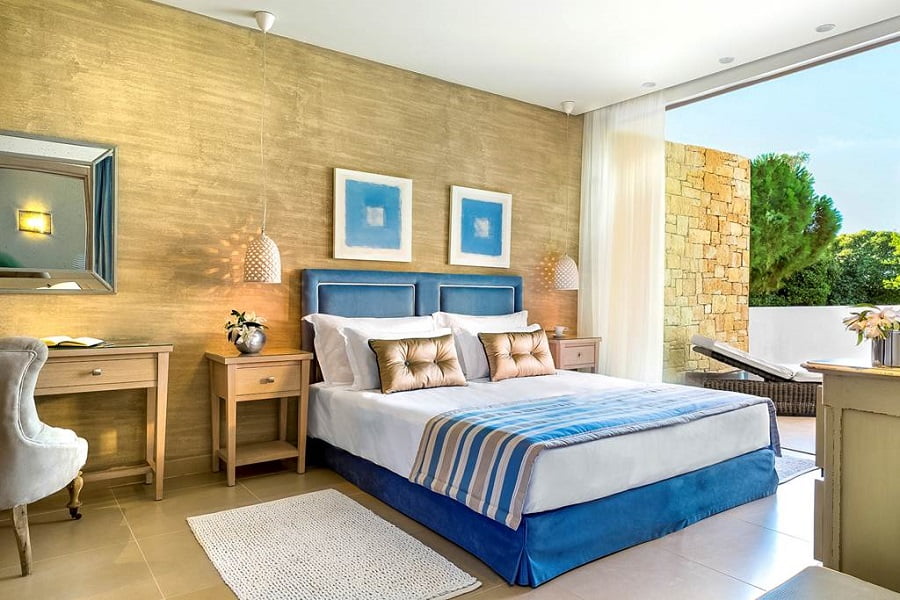 Learn More – Ikos Olivia
#2. Anna Hotel, Halkidiki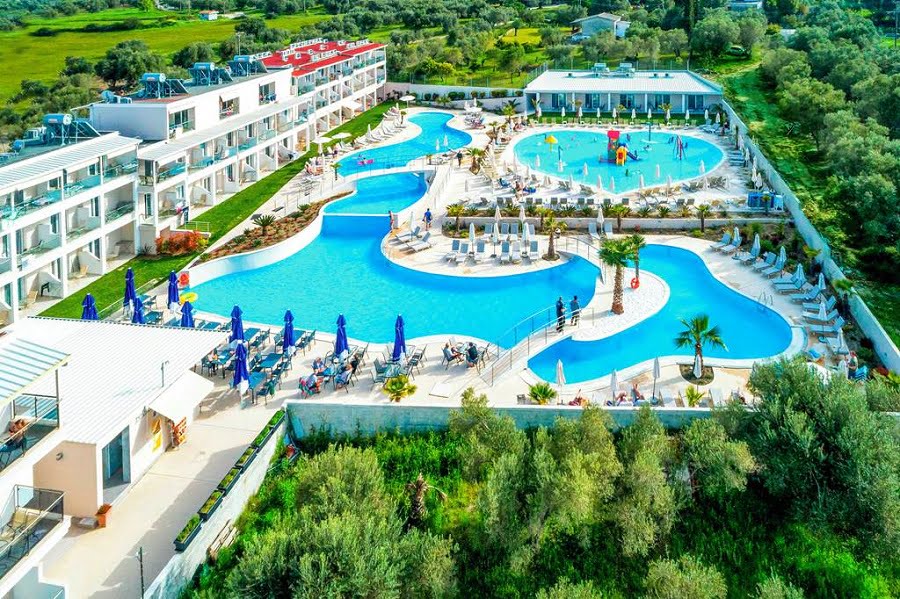 This family run hotel gets great reviews from families who love the recently refurbished swimming pool and modern rooms. As well as a large outdoor swimming pool, there is a little kids pool with swings, slides and a sea saw in it which babies and toddlers will love. The hotel is also close to the beach and the centre of the lively resort of Pefkohori. Families will enjoying eating at the pool bar and restaurant which serves traditional Greek food. 2 bed family rooms and triple rooms are available. The hotel offers Half Board and Full Board food options.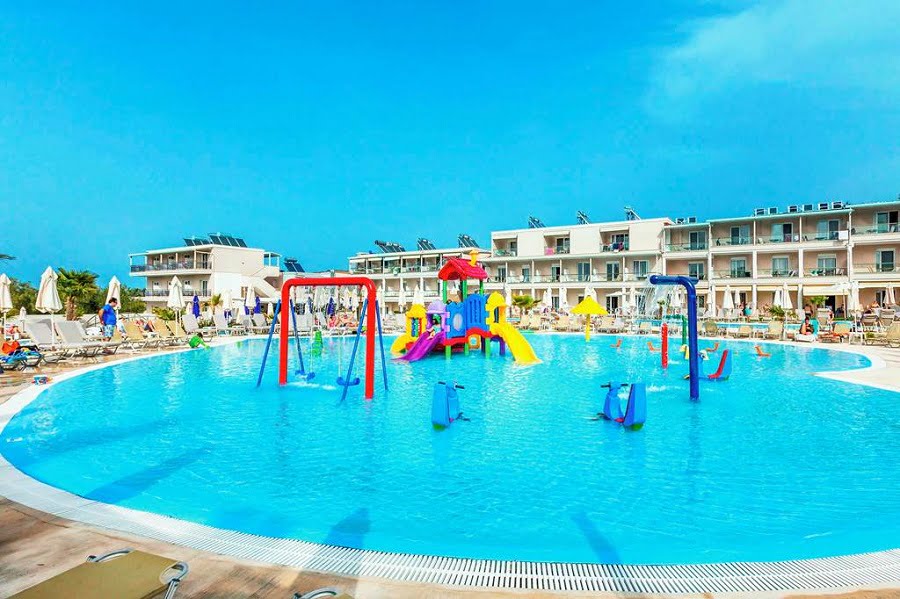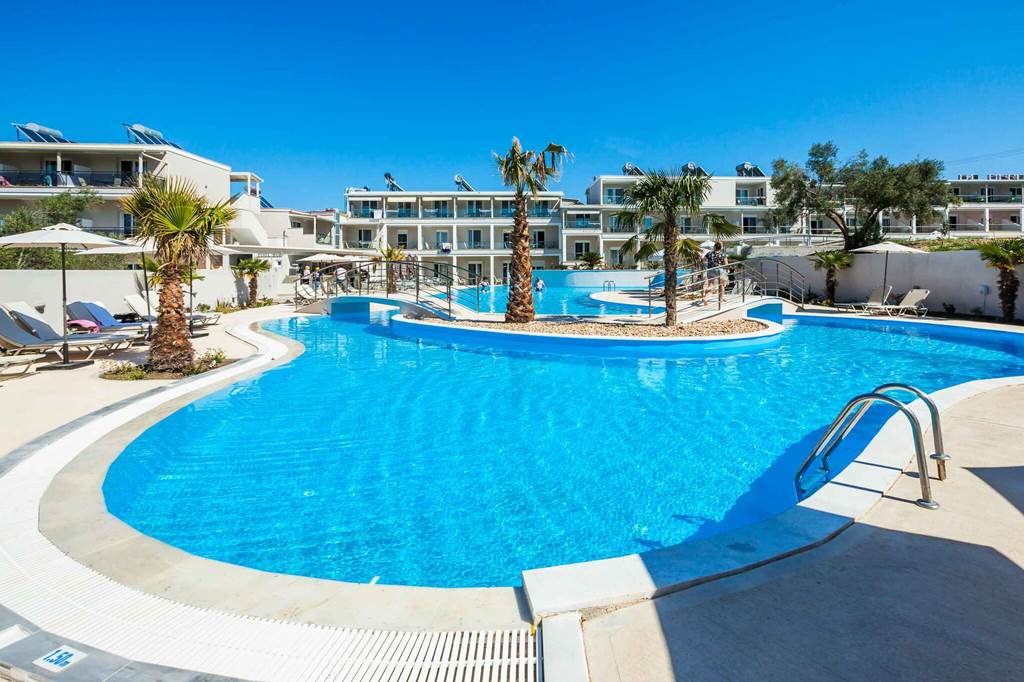 Learn More – Anna Hotel
#3. Sani Beach – Halkidiki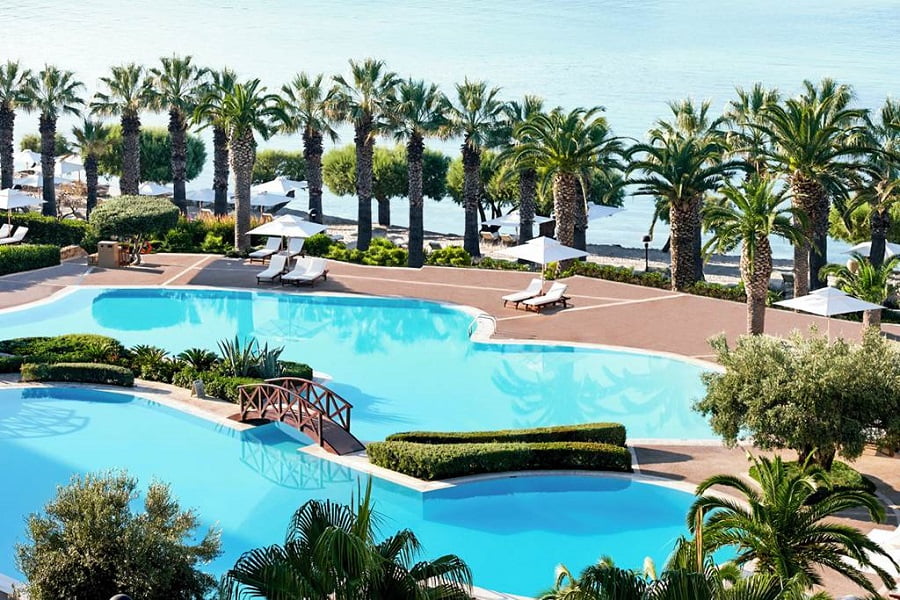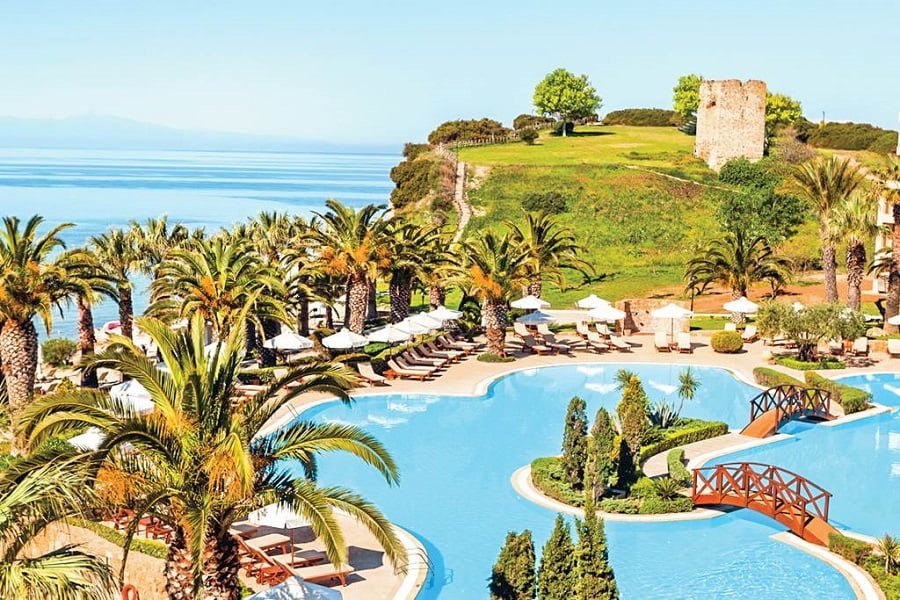 The Sani Resort in Halidiki Greece is a 5* child friendly resort with a range of different accommodation options including a hotel and apartments. It is set on a 1000 acre eco reserve surrounded by forests, olive groves and a stunning sandy beach.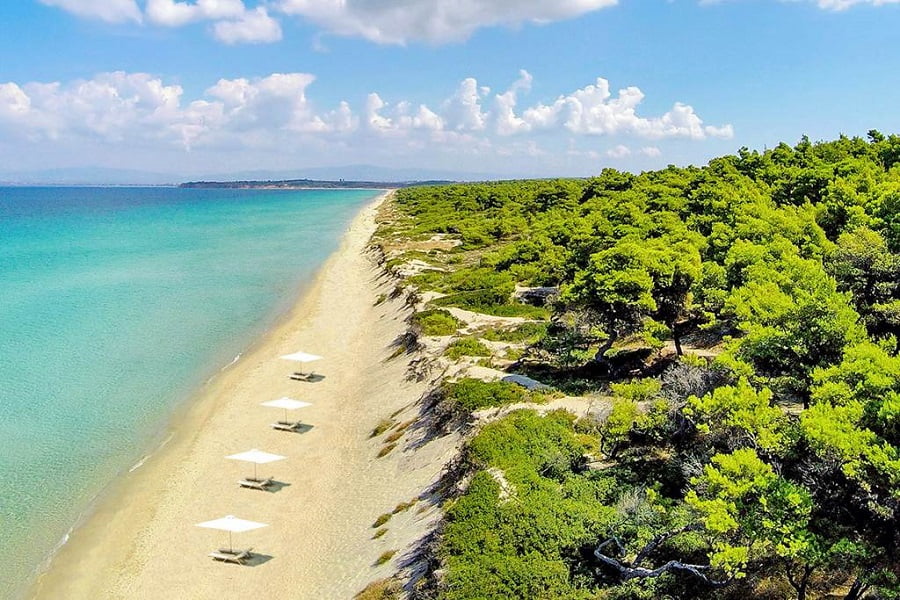 There are great facilities for toddlers including a playground, multiple children's swimming pools, children's dining and Babe Watch Nannies who keep an eye on the children on the beach if you want to take a dip!
Learn More – Sani Beach Halkidiki
Read More – 50 Amazing Baby & Toddler Friendly Hotels In Europe
#4. TUI Blue Lagoon Princess – Halkidiki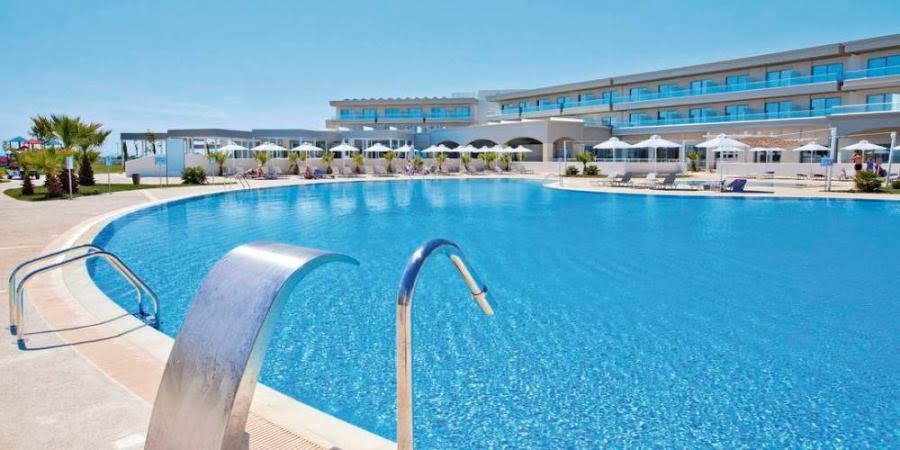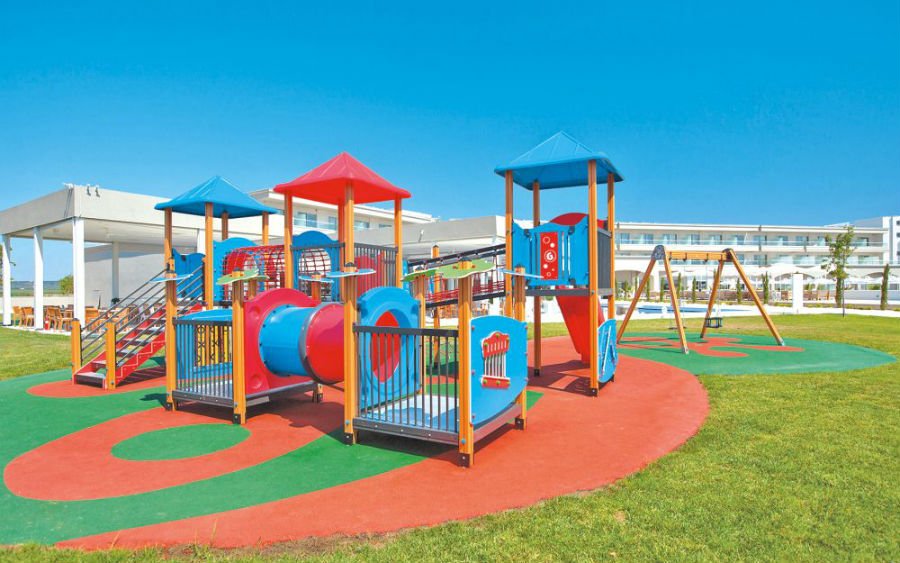 This 5* hotel is situated on the stunning peninsula of Halkidiki. This resort has remained relatively off the radar for tourists until now, but is well worth a visit if you want amazing beaches and warm sunshine.
There are 4 outdoor swimming pools including a Baby Pool, as well as an indoor pool in case you want to escape the sun for a bit. There is also a shaded pool for little ones with waterslides and fountains to splash around in.
This hotel is great for families with babies. There is a Baby Club crèche, dedicated Parent and Toddler sessions including activities like singing and storytelling and an air conditioned Baby Lounge where you can meet other parents and use the changing and feeding facilities. Baby equipment can be hired too.
The hotel is relatively new so the rooms are fresh and modern. All have WIFI and swim up rooms and Family Suites are available.
Learn More – TUI Blue Lagoon Halkidiki
#5. Sonia Resort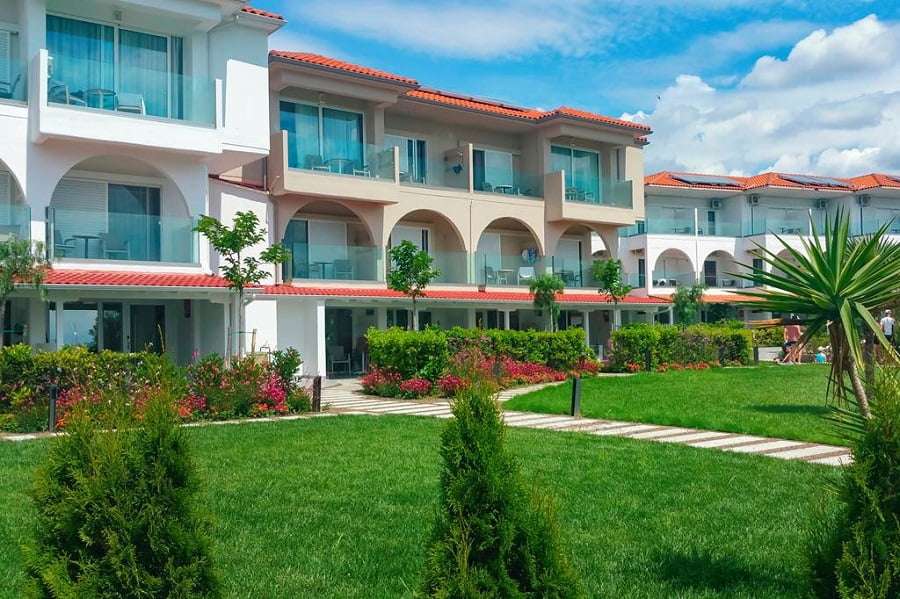 The Sonia Resort is a pretty 4* resort on a secluded white sandy beach just a short walk away from Gerakina with its bars, restaurants and tavernas. Toddlers will love splashing in the children's swimming pool and making new friends in the playground. Half board and All Inclusive is available.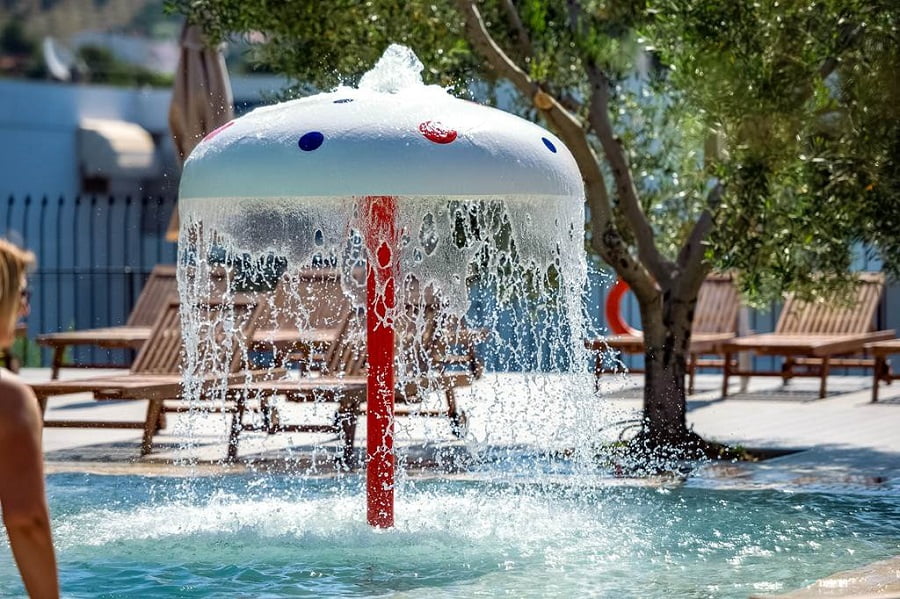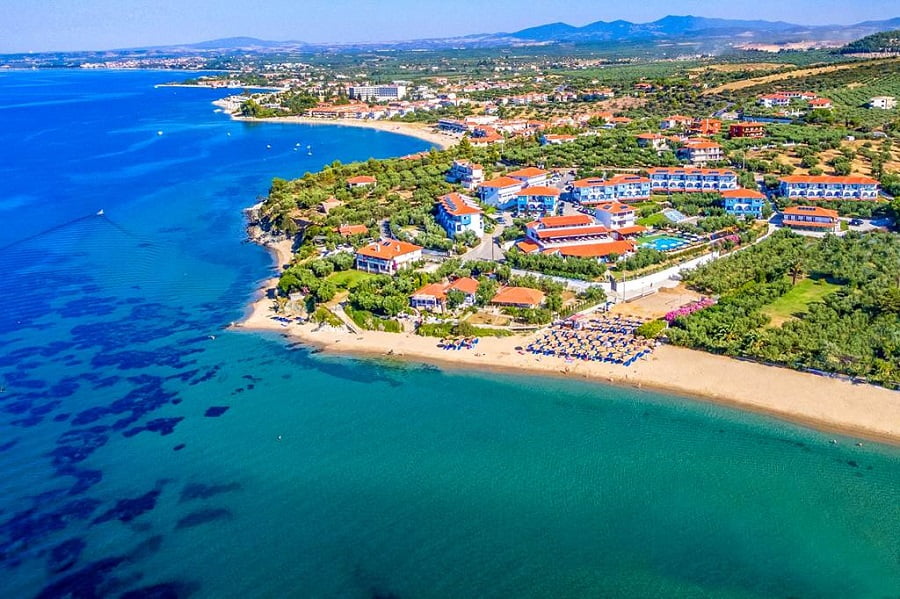 Learn More – Sonia Resort
#6. Ikos Oceania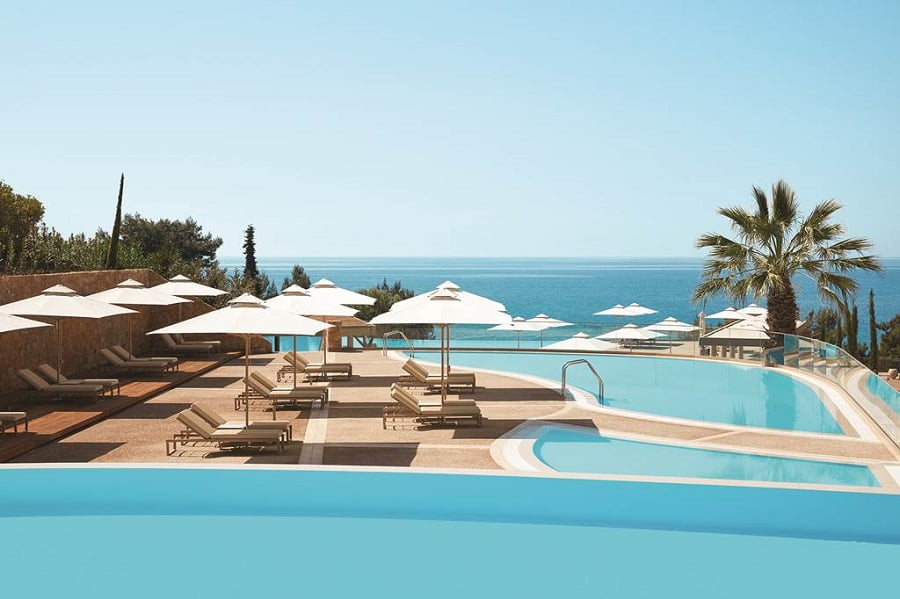 This gorgeous hotel is a great choice for families looking for a luxury baby and toddler friendly hotel in Halkidiki. It has stunning sea views and is close to a sandy beach which is perfect for building sandcastles on. Toddlers will love the 2 children's swimming pools and playground. The Ikos Oceania has a luxury Spa which parents can escape to while little ones are having fun in the Creche which looks after babies aged 4 months plus. 1 and 2 bedroom family suites are available. Don't miss the amazing All Inclusive Plus package which allows families to dine in some of the amazing hotel restaurants.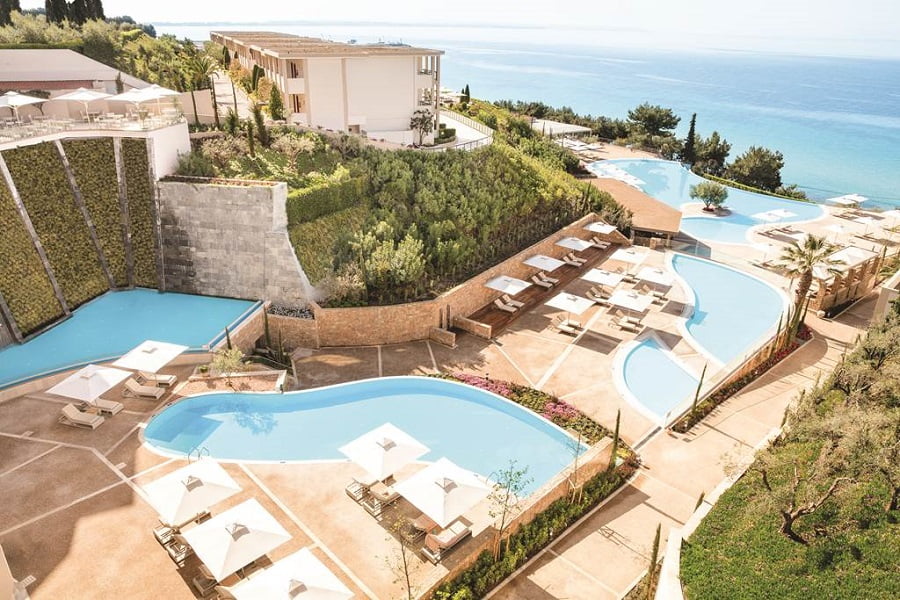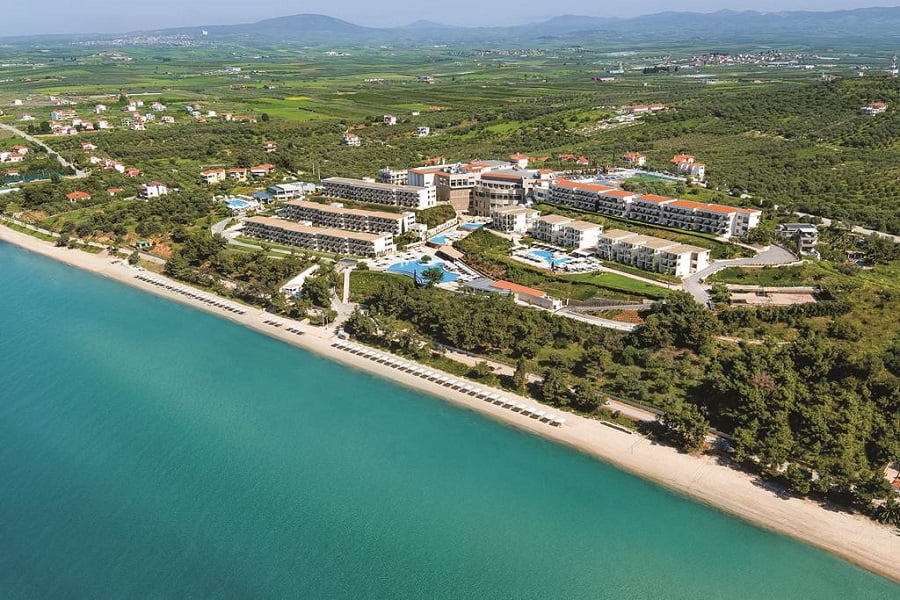 Learn More – Ikos Oceania
#7. Sani Club

The Sani Resort consist of 5 hotels within a 1000 acres of private reserve. The super stylish Sani Club overlooks the Aegean Sea and offers breathtaking views over the Bay. There are 3 outdoor swimming pools, a playground and a Creche which looks after babies aged 4 months plus. Guests of Sani Club can now enjoy the largest double rooms in the whole Sani Resort. The hotel has its own private Blue Flag beach with its own children`s pool and pool bar.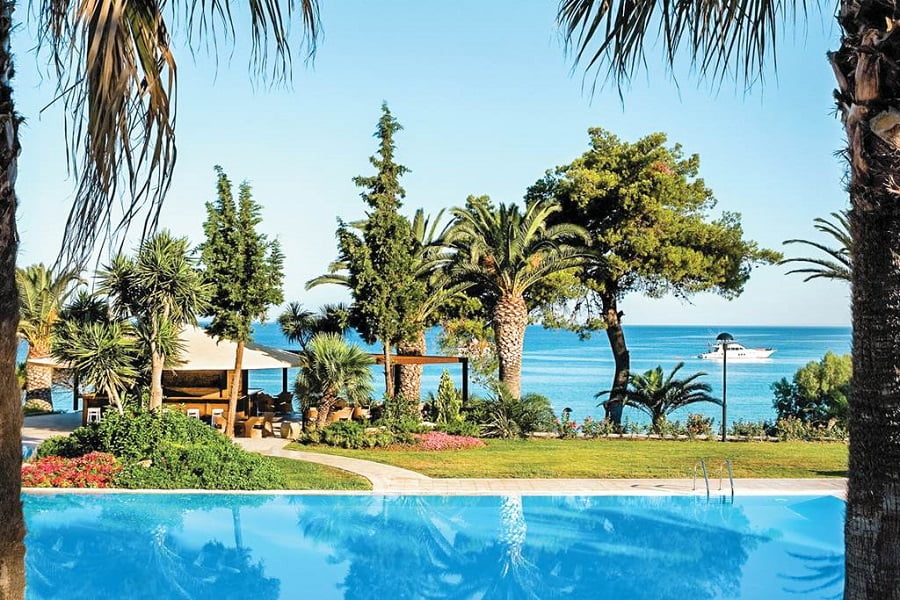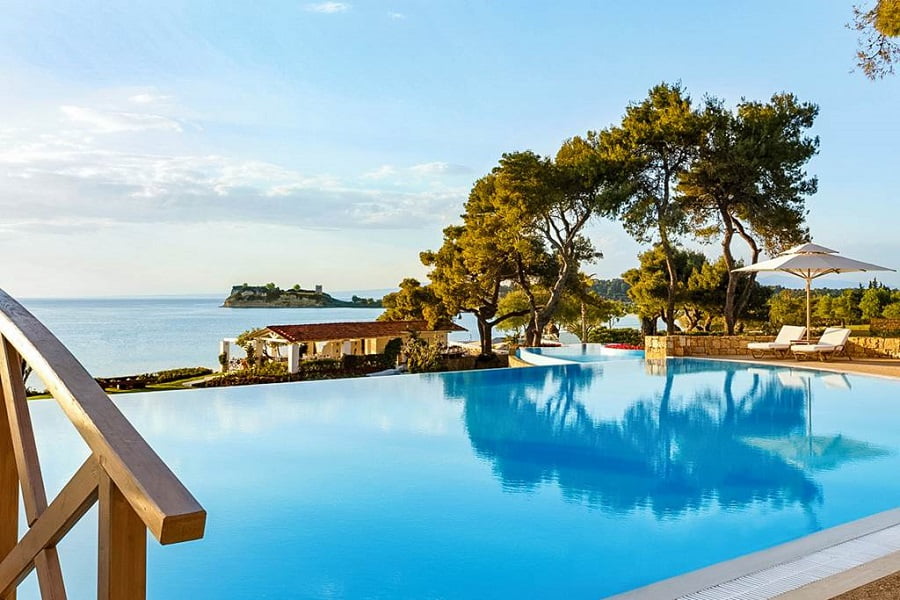 Learn More – Sani Club
Can you recommend any baby and toddler friendly places to stay in Halkidiki?