14 BEST Holiday For Babies And Toddlers In April!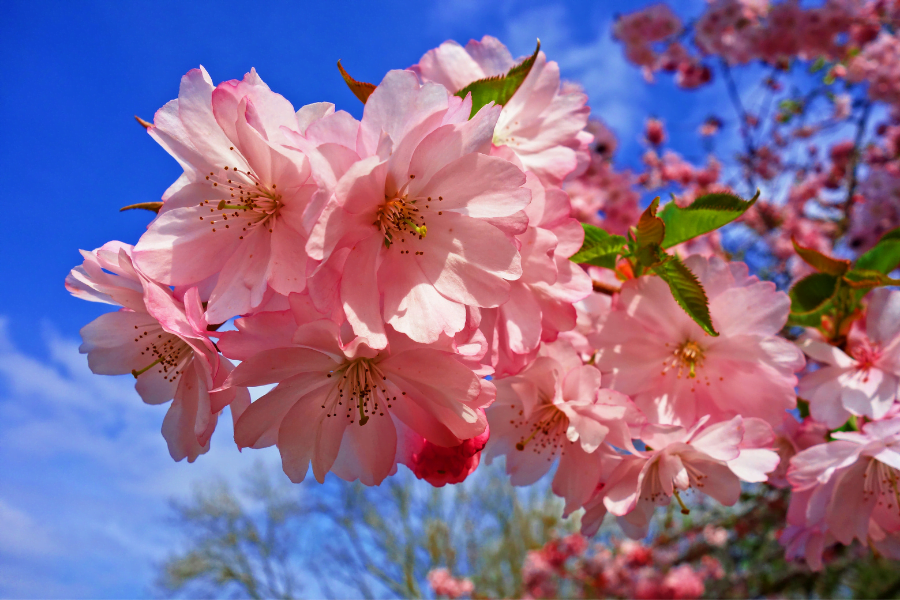 Not sure where is a good place to go on holiday with a baby or toddler in April? We've picked our ten of the best holiday for babies and toddlers in Easter.  Saving your annual leave and milder, more comfortable temperatures? Count us in! Here are ten of the best destinations for families in April:  If you click on a link in this piece, we may earn affiliate revenue.
Best UK Holidays For Babies And Toddlers In April
#1. Cornwall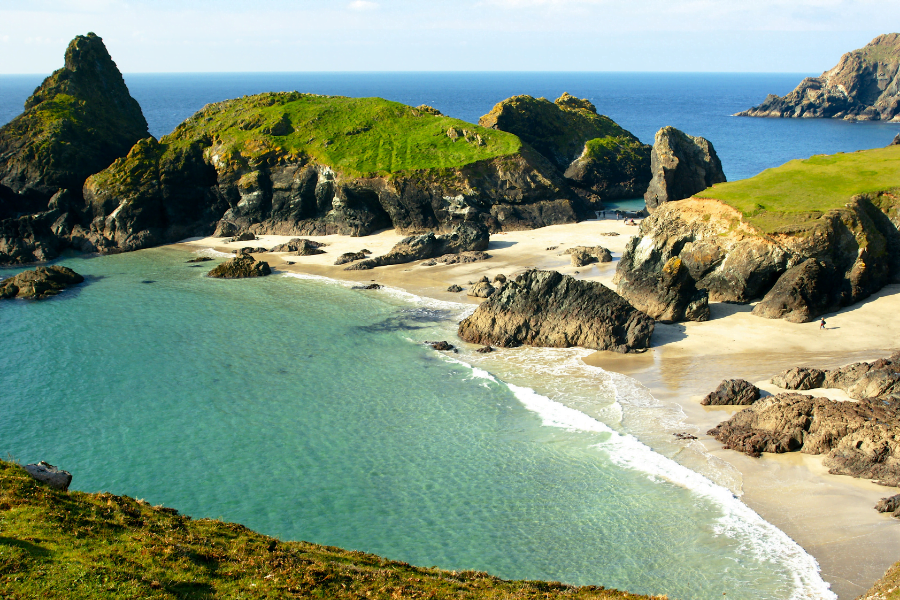 For some of the best weather in the UK over April, head south. All the way to Cornwall in fact! This sun-soaked peninsula in the most southwestern tip of England has lots to recommend it – warm temperatures, stunning sandy beaches and delicious seafood. The little ones will love building sandcastles on the golden Porthluney Cove. And for a great day out, there's an incredible amount of things to see and do at the ecologically focused Eden Project. With the biomes housing spectacular gardens and rainforest, you won't even have to worry about it raining!
Where To Stay – Sandymouth Holiday Park is just a short walk from Sandymouth Bay and only 15 mins drive from Bude. Toddlers will love the indoor swimming pool and outdoor splash pool, sports pitch and packed activity programme.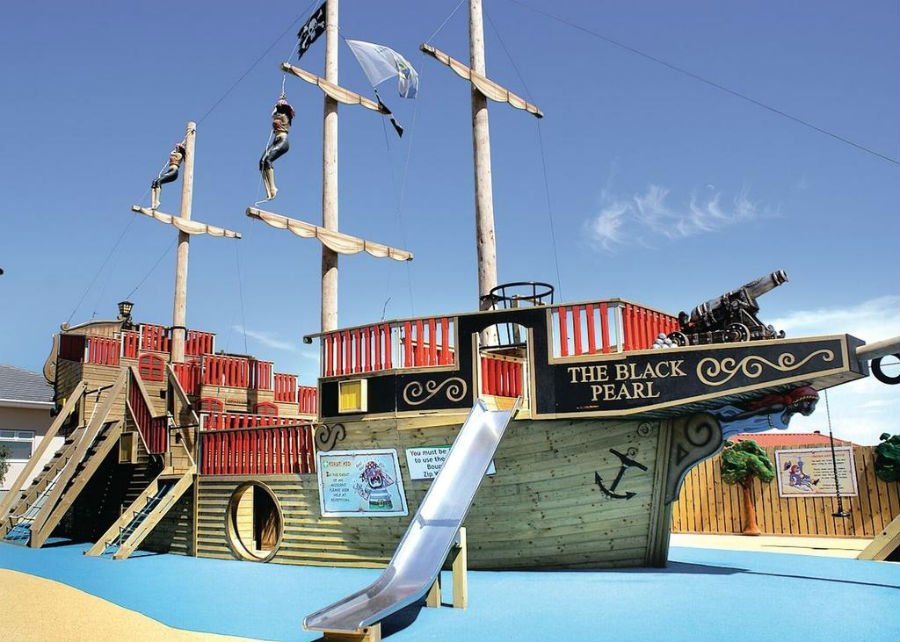 Retallack is a 5* holiday resort which specialises in holidays for babies and toddlers. Toddlers will love the Twinkle Tots music sessions and Aqua Tots swimming sessions. Grownups can relax in the Health Club and Spa, indoor swimming pool, relaxation room and steam room while the little ones are having fun in the Little Den crèche for 0-5 year olds.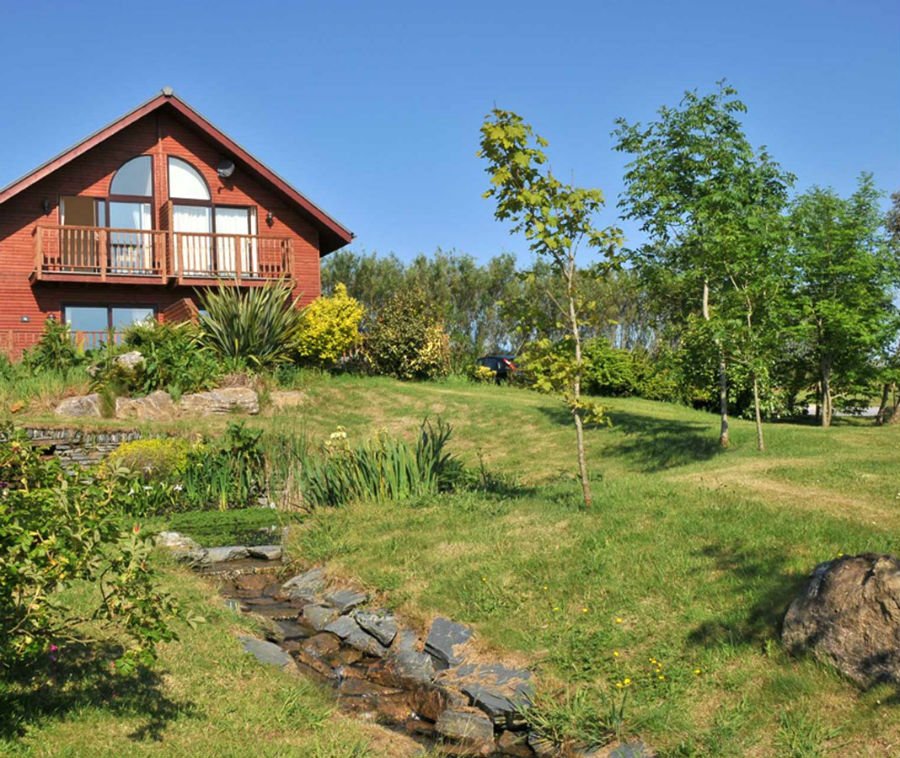 Read More – 50 Amazing Baby And Toddler Friendly Places To Stay In Cornwall
Discover More – Click here to see the best places to stay with babies and toddlers in Cornwall
#2. Yorkshire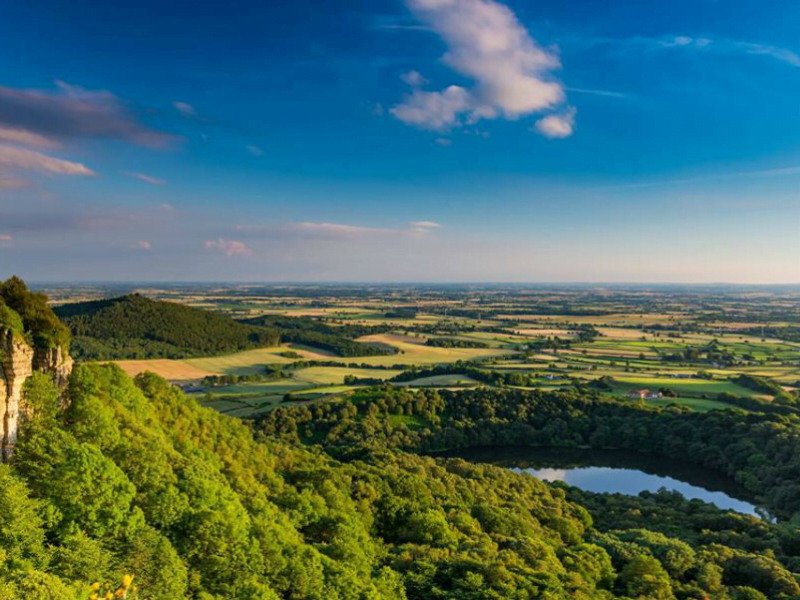 This beautiful rural region has lots of great places for holidays for babies and toddlers in April. Let's start with the Yorkshire Dales – acres of open space consisting of grassy green valleys and heaths make the perfect setting for a lodge, caravan or camping holiday over Easter. Alternatively, if you choose to stay a little closer to cities like Leeds, you will be handy to attractions such as the Yorkshire Wildlife Park or Stockeld Park.
Where To Stay – The Bay Filey is a holiday village with 160 stylish holiday homes and direct access to a sandy beach. Toddlers will love the indoor swimming pool, days out at the beach or playing out in the parkland, woodland and meadows where the holiday homes are located.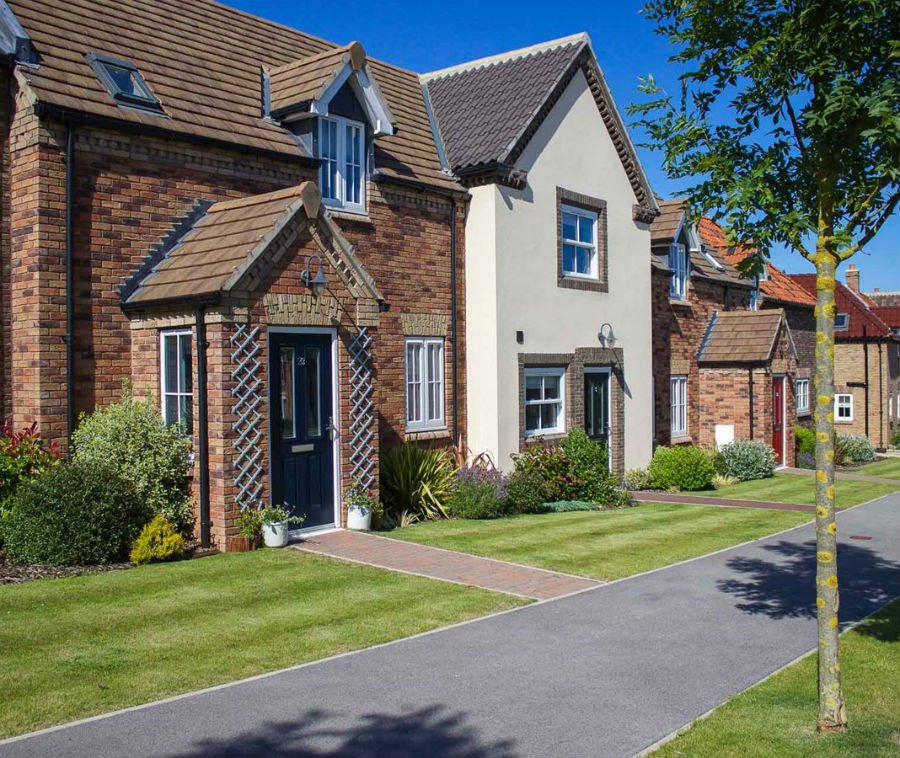 Read More – 25 Awesome Baby And Toddler Friendly Places To Stay In Yorkshire
#3. Peak District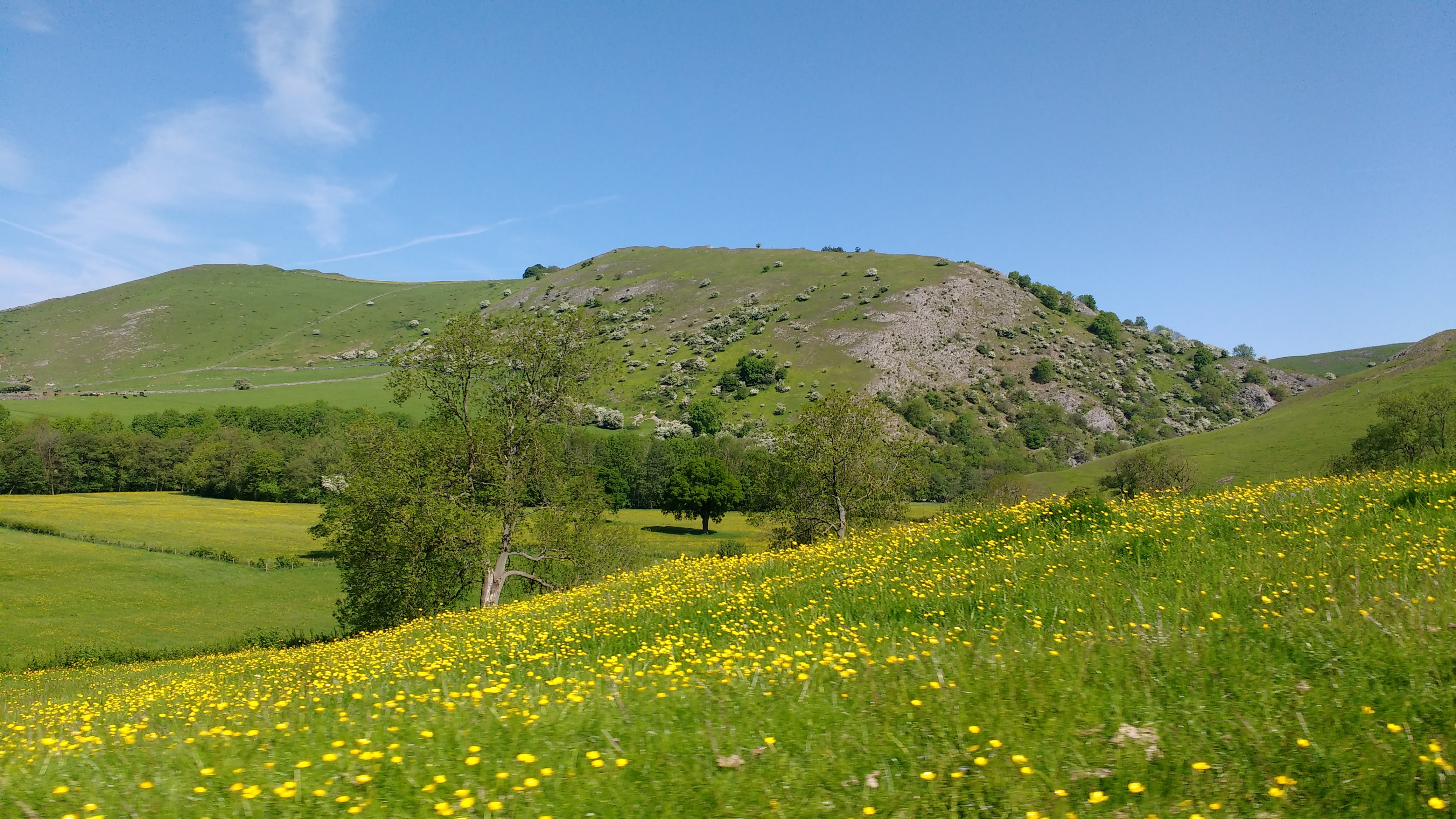 Just a little further south from the Yorkshire Dales you'll find another of the UK's great national parks – the Peak District. Incredibly, it's one of the most visited national parks in the world. It is a great places for a holiday with babies and toddlers in April.  You could also let the little ones try a sweet treat in Bakewell, the village that's home to the original Bakewell Tart.
Where To Stay – Landal Darwin Forest is a 5* holiday park set in a forest in the Peak District. Some of the holiday homes even have their own hot tub. There is an indoor swimming pool, indoor soft play and outdoor adventure playground for babies and toddlers. Don't miss a day out to Cbeebies Land or Gullivers Resort!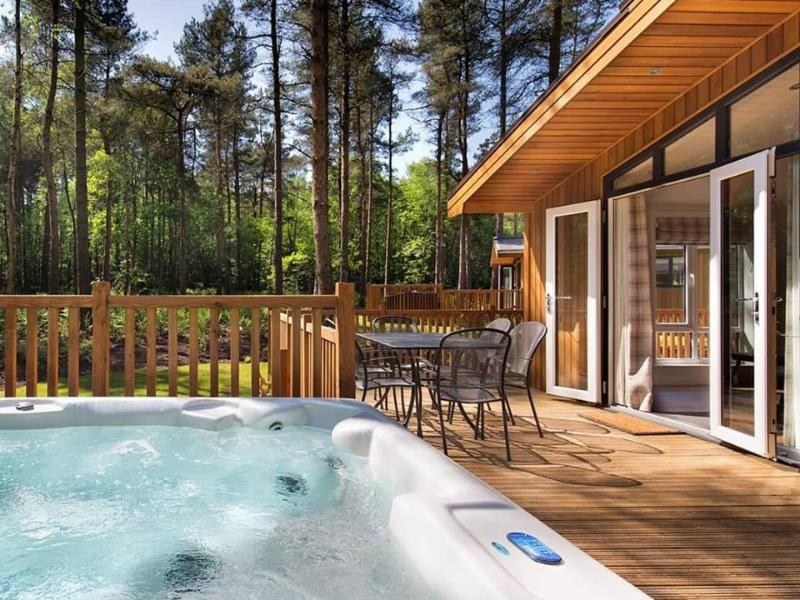 Read More – 9 Places To Stay With Babies & Toddlers In The Peak District
#4. Isle of Wight

Fancy the feeling of going abroad while keeping all the home comforts of the UK for your April holiday? Isle of Wight is the answer. As it's set on its own island just off the south coast of England, it gives the destination a distinctive atmosphere of its own. Take the kids dinosaur fossil hunting on the sandy swathe of Yaverland Beach. Even if they don't find any fossils, they're sure to still be wowed by the models at Dinosaur Isle afterwards!
Where To Stay – Nettlecombe Farm Cottages are ideal for families looking for somewhere to stay with babies and toddlers on the Isle of Wight. Toddlers can meet Comet and Dancer – the resident reindeer! There is also a toddler play area including a big Wendy house, wooden tractor and rustic climbing play facility.

Whitecliff Bay Holiday Park has loads of facilities for toddlers including 2 playgrounds, an indoor and outdoor swimming pool, onsite entertainment – and best of all its own private beach within walking distance of the park.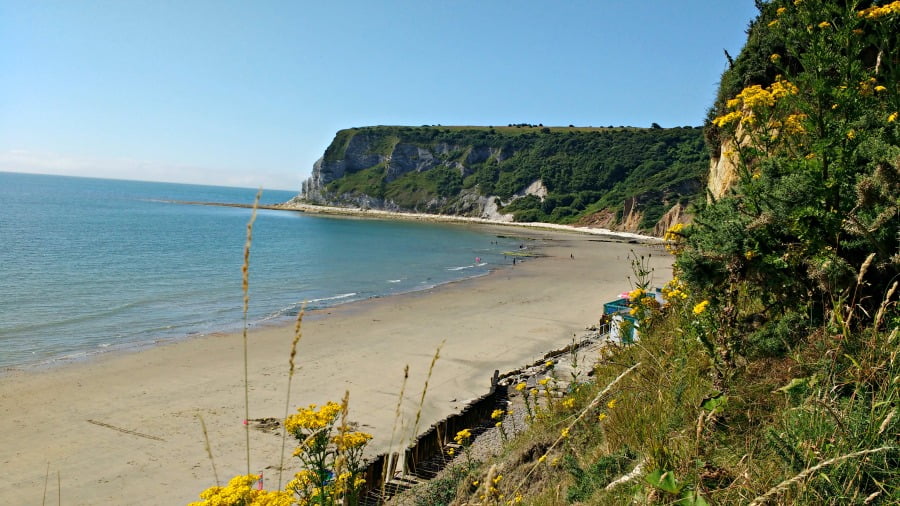 Read More – 13 Awesome Places To Stay In The Isle of Wight With Babies And Toddlers
#5. The Lake District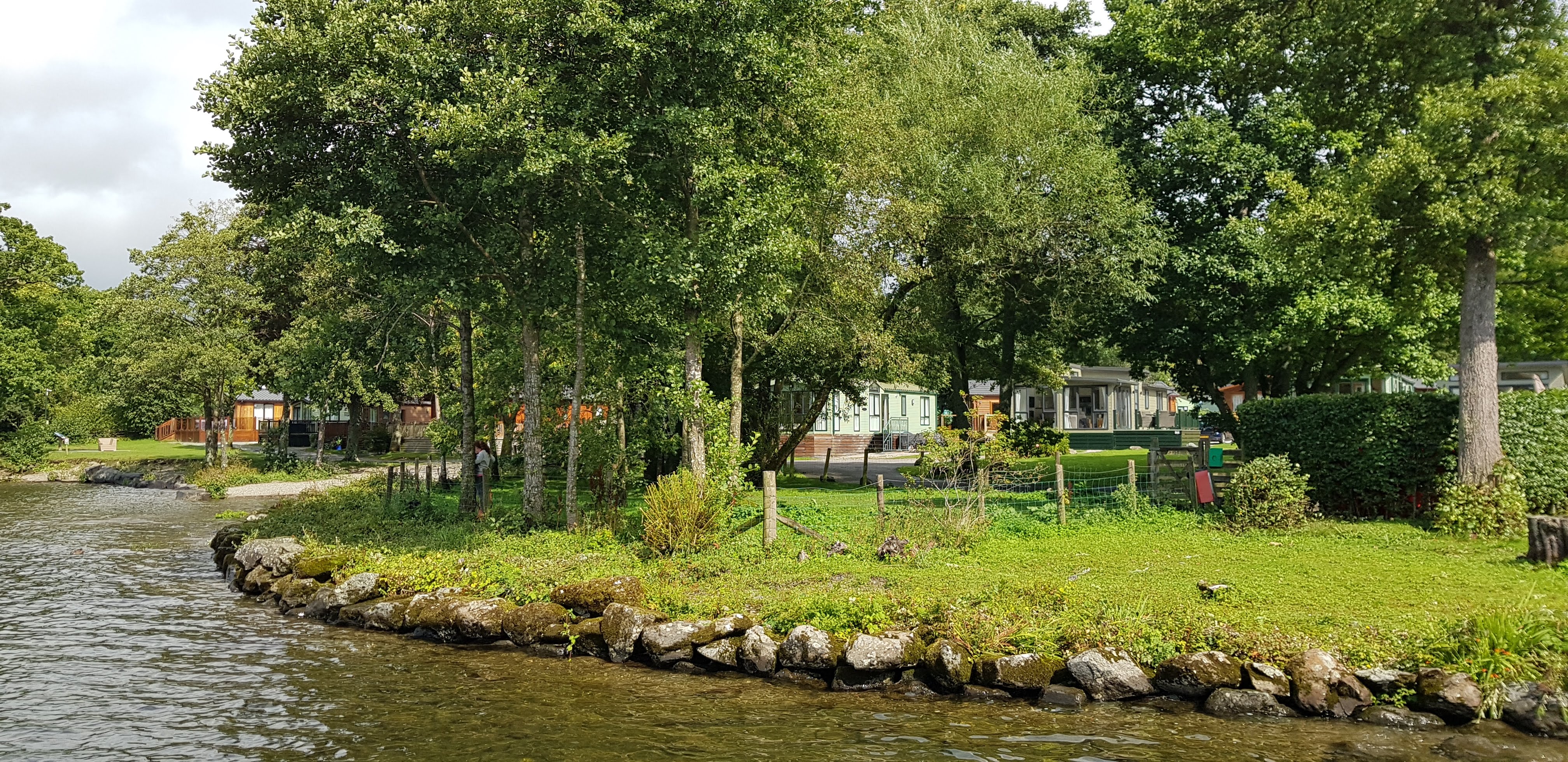 The glassy sheen of its myriad lakes has given the Lake District legendary status in the scenery stakes. It means that you can take time to out to reflect on the beauty of your surroundings – even if it is only for just a few moments before heading out to do some activities! The areas around Windermere, Derwentwater and Ambleside are all great choices. And don't forget to visit The World of Beatrix Potter to see fun characters from the author's beloved books, including Peter Rabbit and Jemima Puddle-duck.
Where To Stay – Fallbarrow Holiday Park is a 5* holiday park in one of the best locations in the Lake District; on the shores of Lake Windermere and a 5-minute stroll into Windermere town centre itself. Toddlers will love the outdoor playground, sports court and feeding the ducks from the shores of the lake.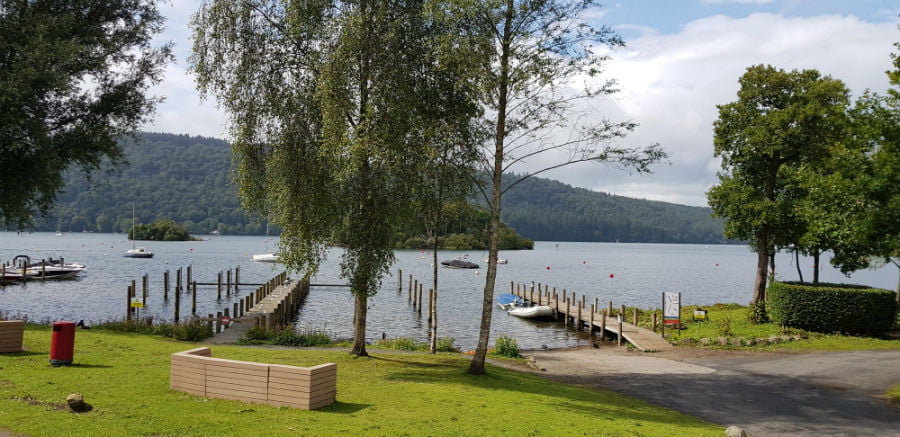 Ullswater Heights holiday park boasts luxury lodges and a secluded glamping village with deluxe safari tents complete with their own hot tub. Toddlers will love playing in the playground and best of all – visiting the park's own petting farm!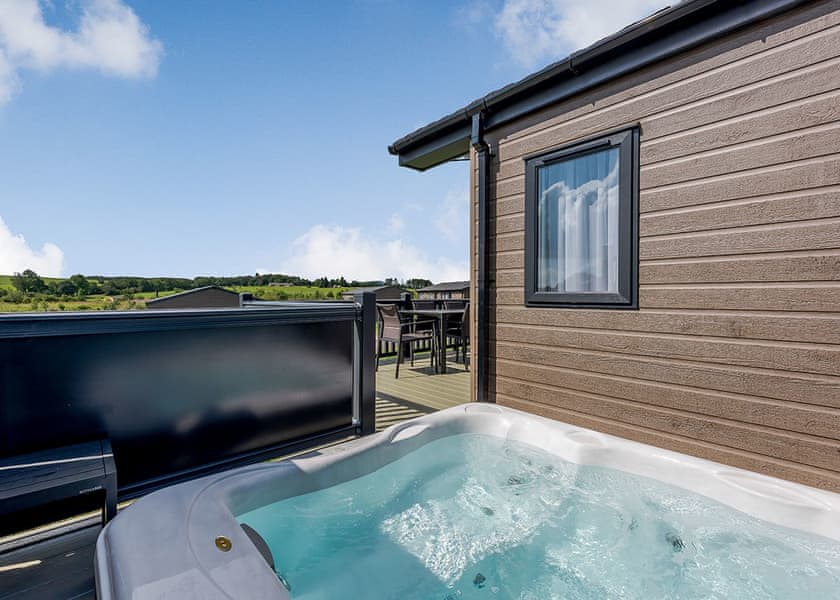 Learn More – 20 Places To Stay In The Lake District With Babies And Toddlers
Discover More – Click here to see our full range of gorgeous baby and toddler friendly cottages in the UK
Best European Holidays For Babies And Toddlers In April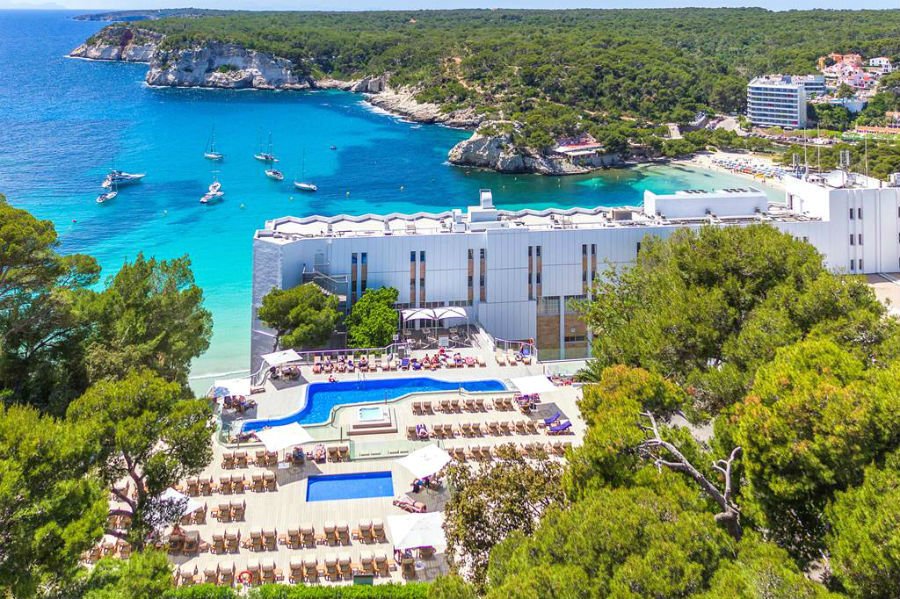 If you fancy a family holiday abroad in April, Europe is a great choice. Destinations around the Mediterranean are already warming up by this time of year, yet you can reach their sun-soaked shores within flights of just a few hours. As you'll know, a short flight is a far better idea when you've got toddlers in tow! Here are five of our favourite European destinations for babies and toddlers:
Read More – 50 Best Baby & Toddler Friendly Hotels In Europe
#6. Spain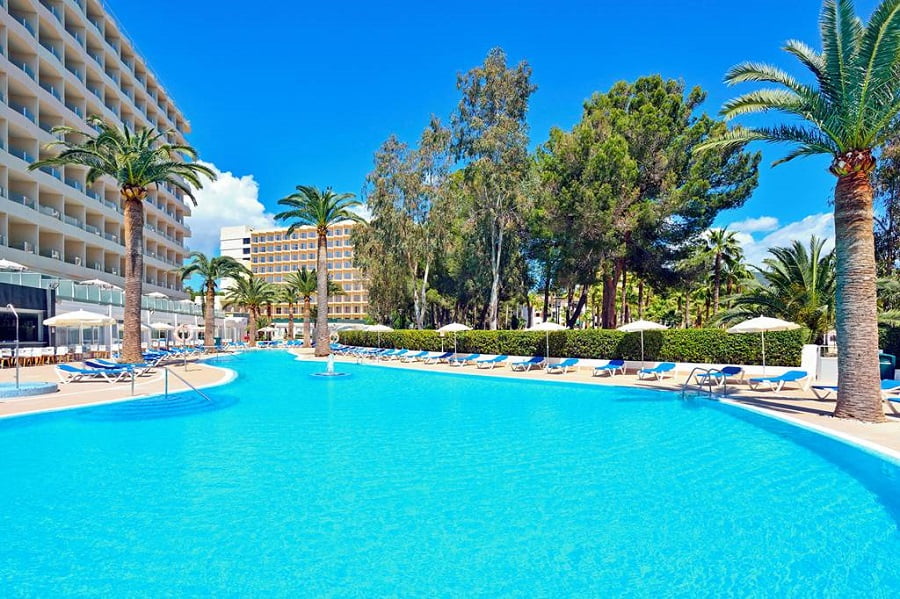 Mainland Spain is a classic choice, but it's very popular for good reason! Of all the Costas along the southern coastline of Spain, our pick of the bunch for babies and toddlers would have to be the Costa Dorada. Here you'll find Spain's biggest theme park, PortAventura World. Along with hair-raising rides for thrill seekers, the park is also home to Sesamo Aventura, an entire area dedicated to the friendly characters of Sesame Street. It features plenty of toddler-friendly playgrounds and slower-paced rides.
Where To Stay – Casa Almoros is a family owned 100-year-old Almond Farm in the mountains in the Costa Blanca. There are 3 baby and toddler friendly cottages and a fenced swimming pool, playground, soft play and loads of extras like a kids cinema & pizza night and weekly BBQs.  Low £99 deposit to secure your holiday!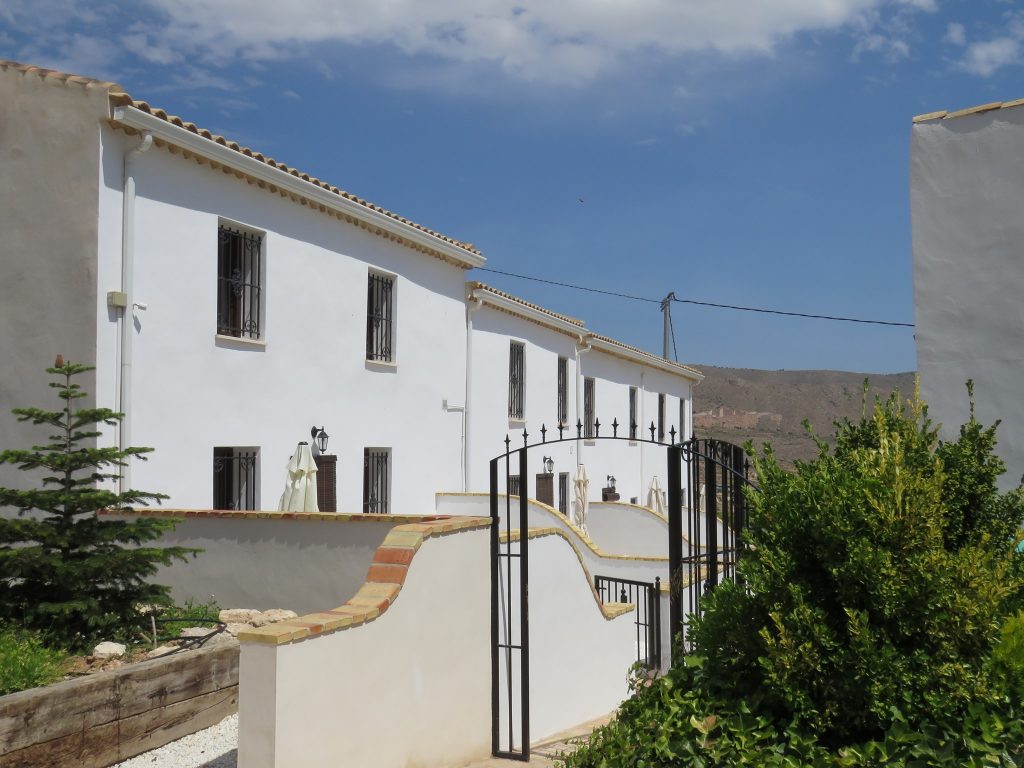 The Magic Natura is Europe's first animal and water theme park located just outside Benidorm. All guests get free entry to the Terra Natura Animal Park and the Aqua Natura Waterpark so it is great choice for animal lovers and water babies!!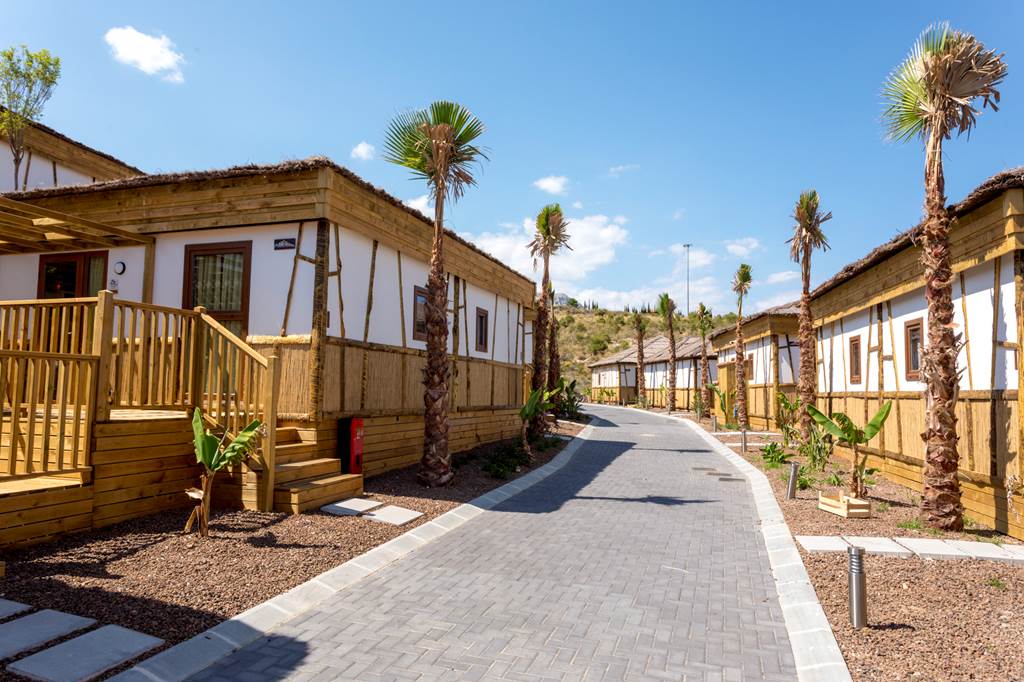 The H10 Mediterranean Village is a super modern hotel has a splash park with a pirate ship, loads of entertainment (including a mini disco!), and an indoor soft play area! Located just 3km from PortAventura World means it is a great position for days out at the theme park too.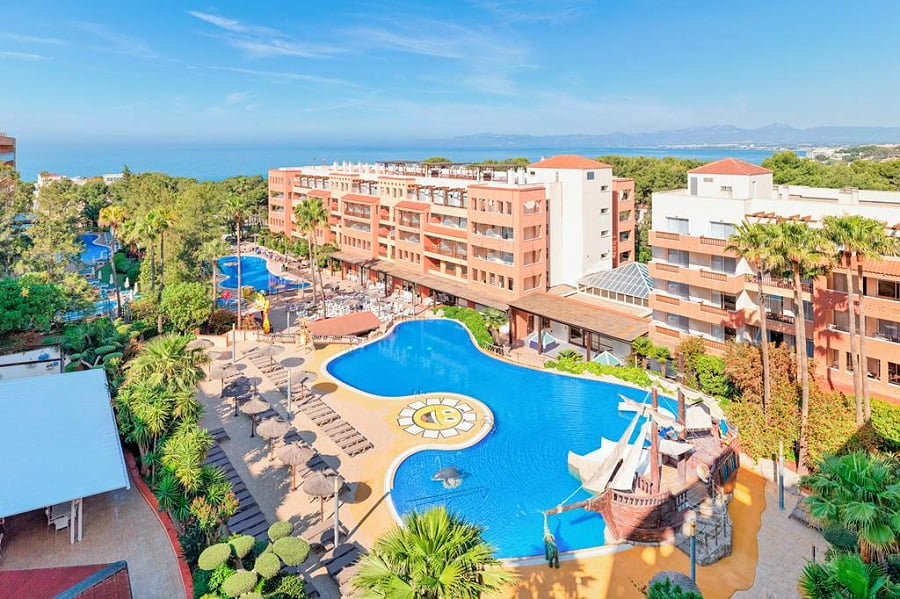 Read More – 50 Stunning Places To Stay With Babies and Toddlers in Spain
#7. Tenerife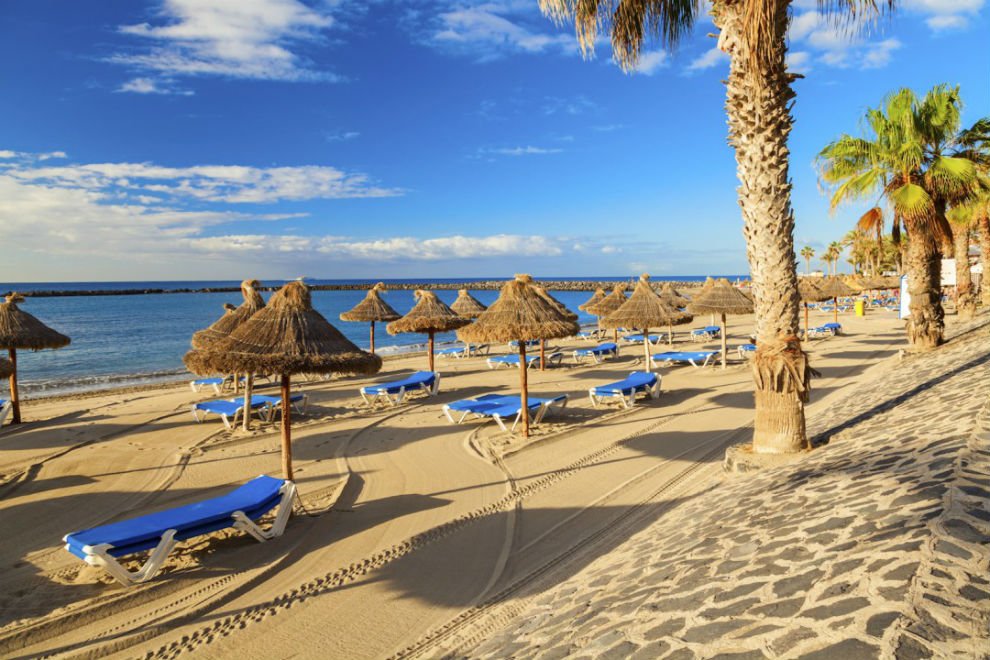 Tenerife is a great destination for year-round sunshine, which makes it a great choice for holidays for babies and toddlers in April. This Canarian classic is home to all sorts of great activities for kids, including the huge Siam Park waterpark. While it has some towering water slides, there's also a water playground that's perfect for smaller children too.
Where To Stay – The Hard Rock Hotel is perfect for families looking for a stylish hotel in Tenerife, which is also really baby and toddler friendly. There is a kids splash park with fountains, jets and waterfalls, and a playground with a sandpit.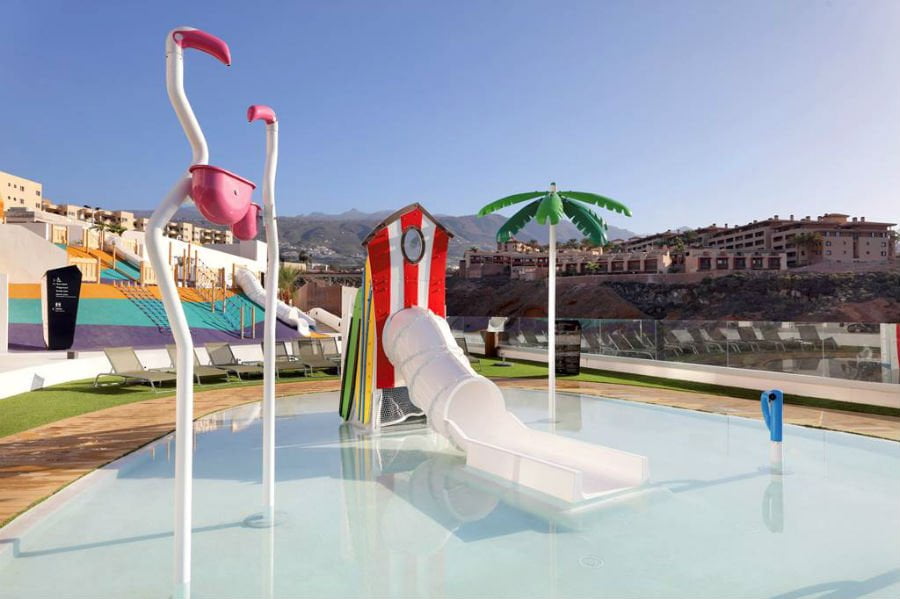 This new Fantasia Bahia Principe is a brand new 5* hotel in Tenerife which is amazing for babies and toddlers! There is a fairytale Cinderella style castle, heated kids swimming pool, all days kids clubs (for children aged 3+), mini discos and evening entertainment.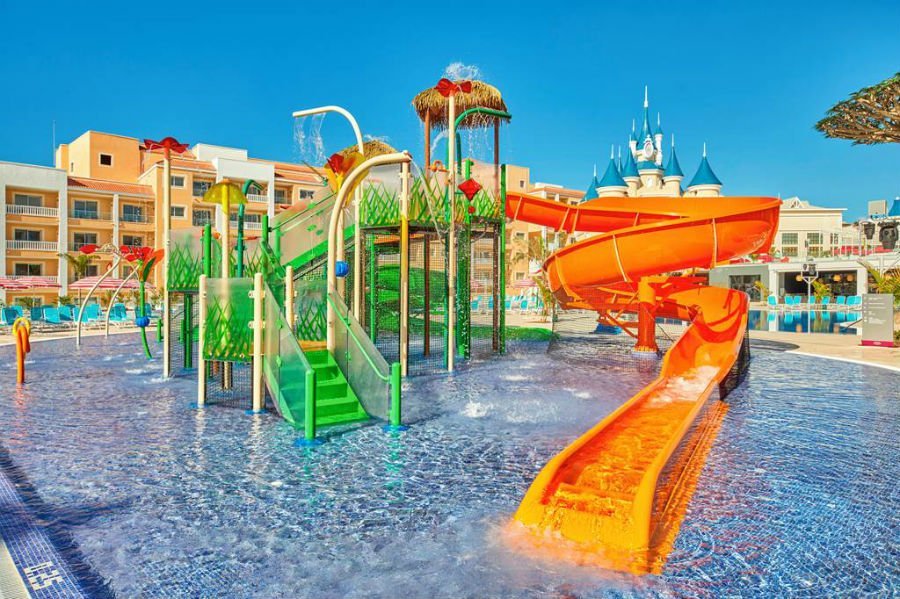 Read More – 18 Stunning Baby And Toddler Friendly Hotels In Tenerife
#8. Fuerteventura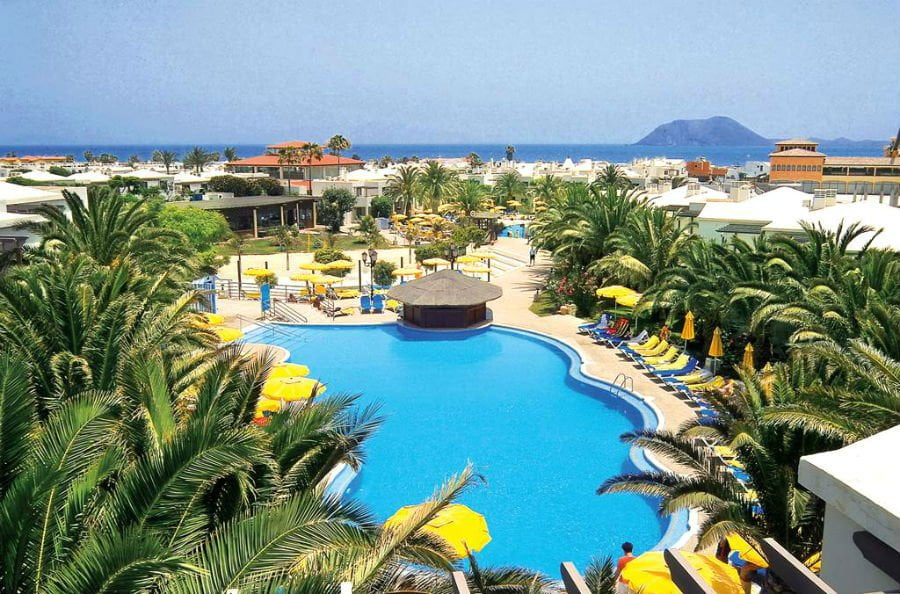 Staying in the Canaries for the moment, Fuerteventura is another option that's decidedly different from Tenerife despite being in the same archipelago. Taking a trip here is like landing on Mars, and little ones will be amazed by the terracotta-coloured mountains that make up the landscape. During your time here, it's well worth a visit to the Oasis Park Fuerteventura. This huge animal enclosure is home to monkeys, parrots and even giraffes that you can feed by hand!
can
Where To Stay – The Barcelo Castillo Beach Resort is a beachfront Canarian village style resort next to the marina, and only 10 minutes from the airport. There is a brand new Pirate and Princess complex with a fantastic little splash pool as well as a Kids Pool and a little playground. There are 11 outdoor swimming pools including a waterpark with a wave pool and separate children's pool. Parents who like to work out on holiday will love the air conditioned gym, aerobics studio, dance classes and Pilates and yoga.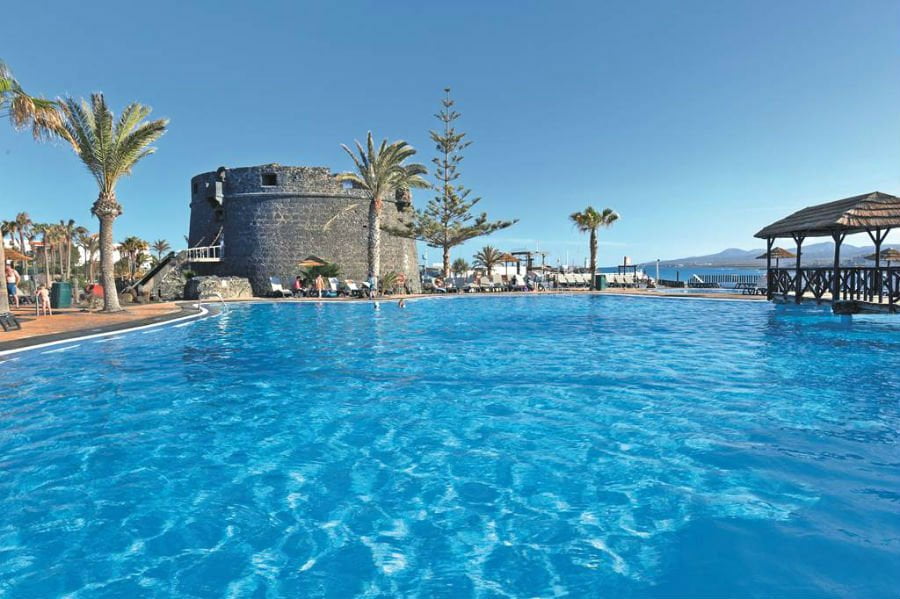 The Sheraton Fuerteventura Beach is a 5* beachfront hotel with spacious rooms. There is an outdoor heated children's swimming pool with sprinklers and fountains, an indoor swimming pool and playground.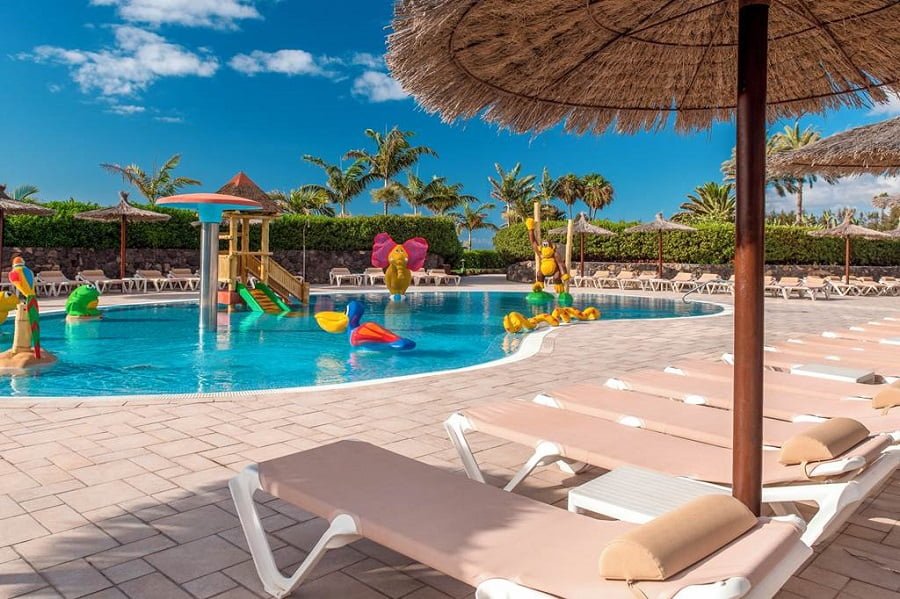 Read More – 14 Fantastic Baby & Toddler Friendly Hotels In Fuerteventura
#9. Malta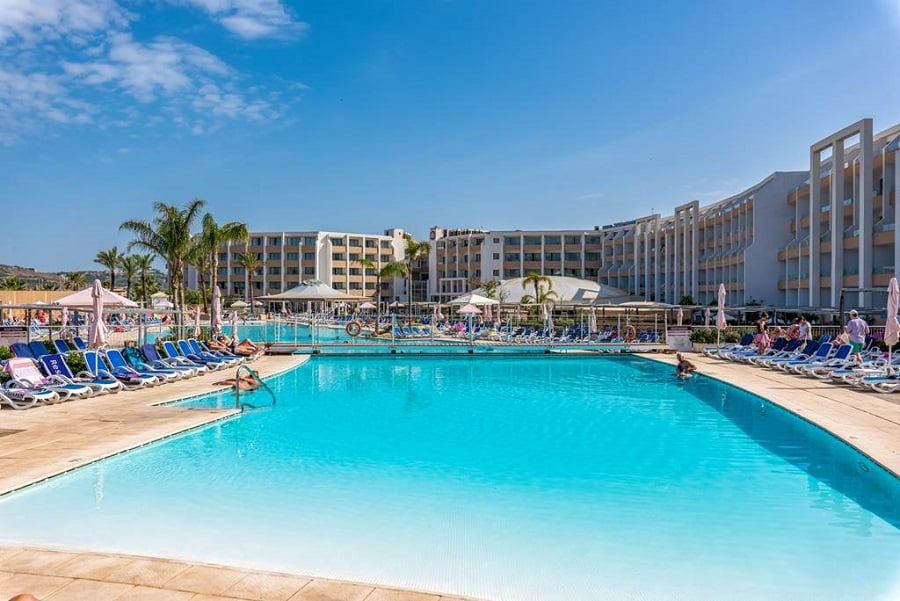 Sitting right in the middle of the Mediterranean, this tiny island may be small but it packs in plenty of things to do. A top tip for holidays with babies and toddlers here is to head straight to the Popeye Village in Mellieha on the northern coast of the island. This unique theme park was actually created after the Popeye film set was based here back in 1980. Today, families can learn more about the history of this classic cartoon and even meet some of the iconic characters.
Where To Stay – Located just metres away from the sparking blue waters of the Mediterranean, the DB Seabank Resort & Spa has got a children's swimming pool with water slides, a bowling alley and the largest lagoon style swimming pool in Malta.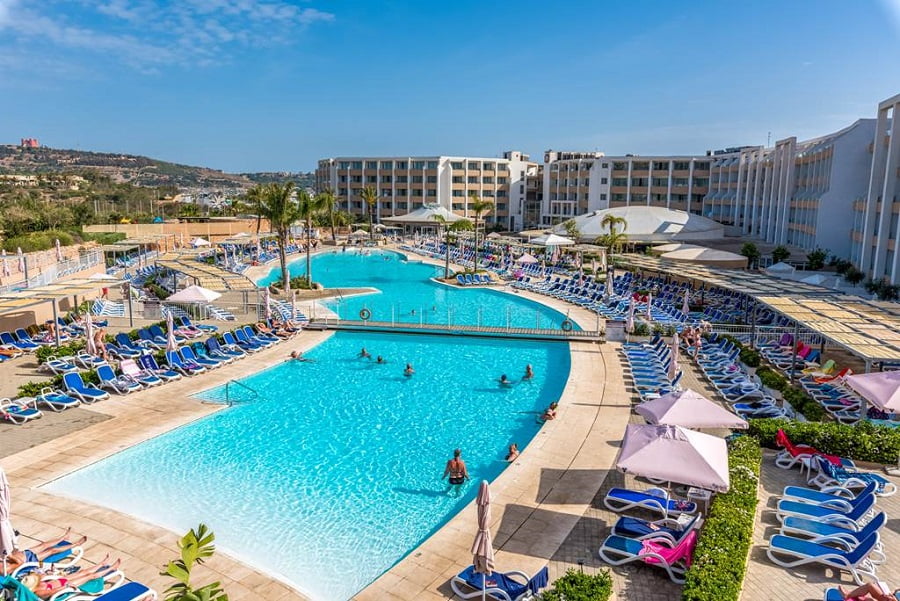 Read More – 9 BEST Places To Stay With Babies & Toddlers In Malta
#10. Crete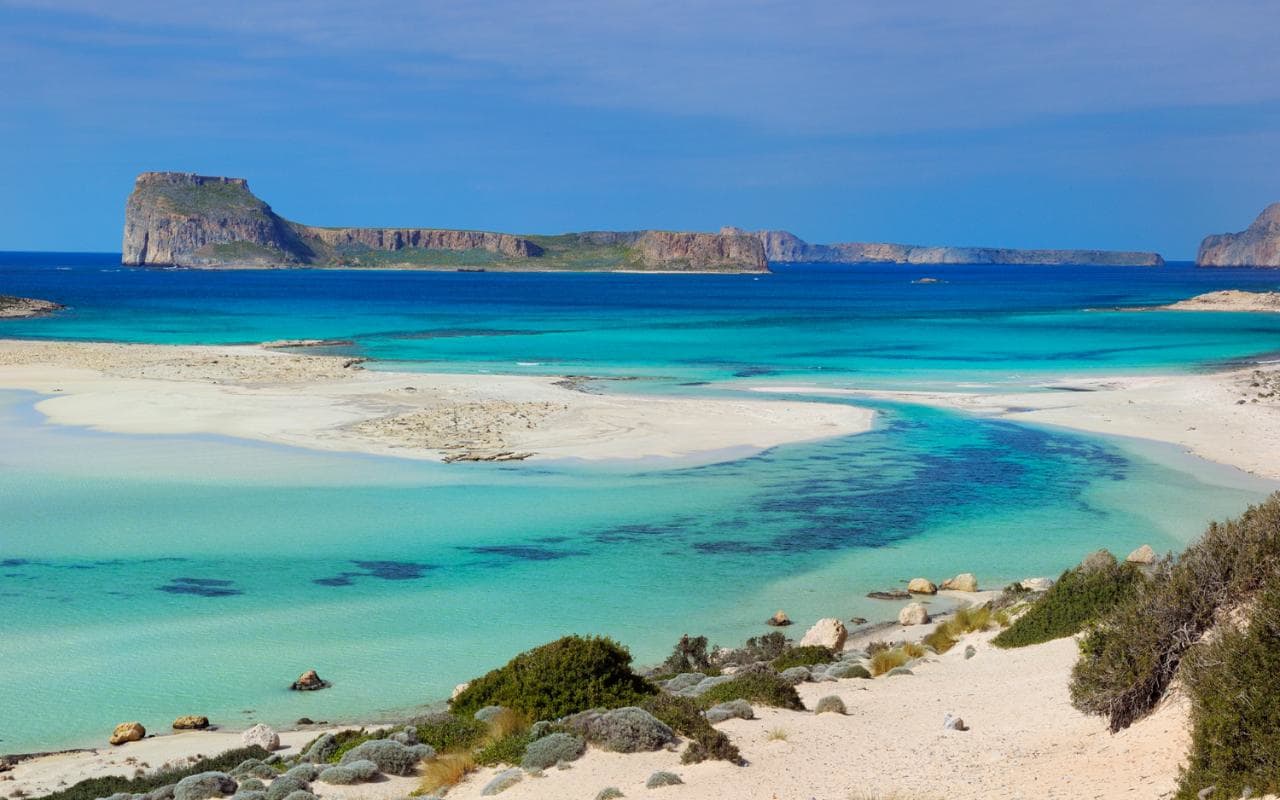 This ever-bright Greek island has a laidback approach to life. Maybe it's the fact that it's always warm here, but then that also makes it a great choice for holidays for babies and toddlers in April. The Aquaworld Aquarium and Reptile Rescue Centre has a worthy ethos, while also being an entertaining place for kids to see marine creatures up close. Alternatively, the maze of the Labyrinth Park in Hersonissos tells the Minoan history of Crete in a fun and interactive way.
Where To Stay – The Grecotel Creta Palace is a 4* beachfront hotel with a fab kids swimming pool with its own waterslides. Water babies will also love the massive outdoor swimming pool and splashing in the sea which is just metres from this hotel.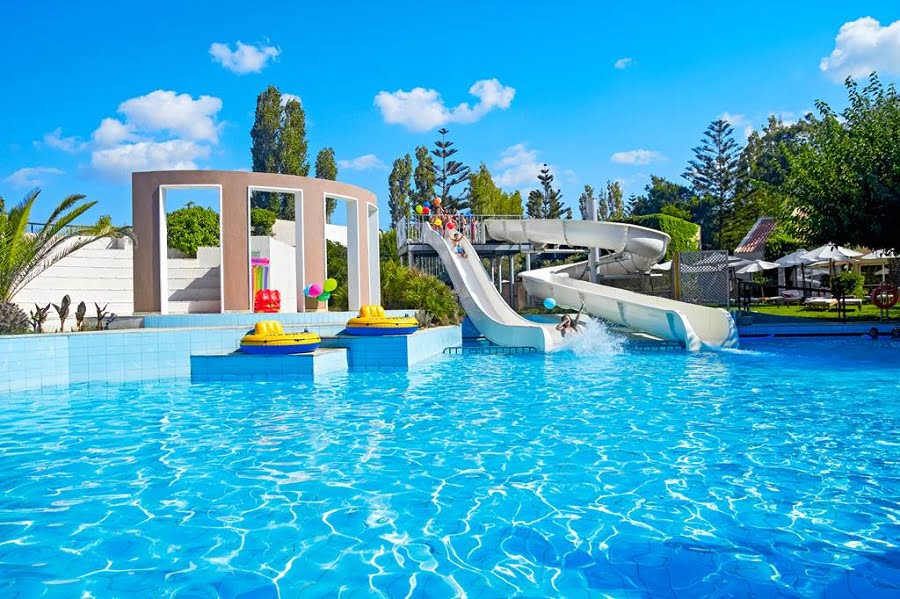 The 4* Gouves Waterpark Holiday Resort in Crete is great for babies and toddlers, as it has its own waterpark which guests have unlimited use of. There is a choice of 3 outdoor swimming pools, daily entertainment and the beach is just a short walk away.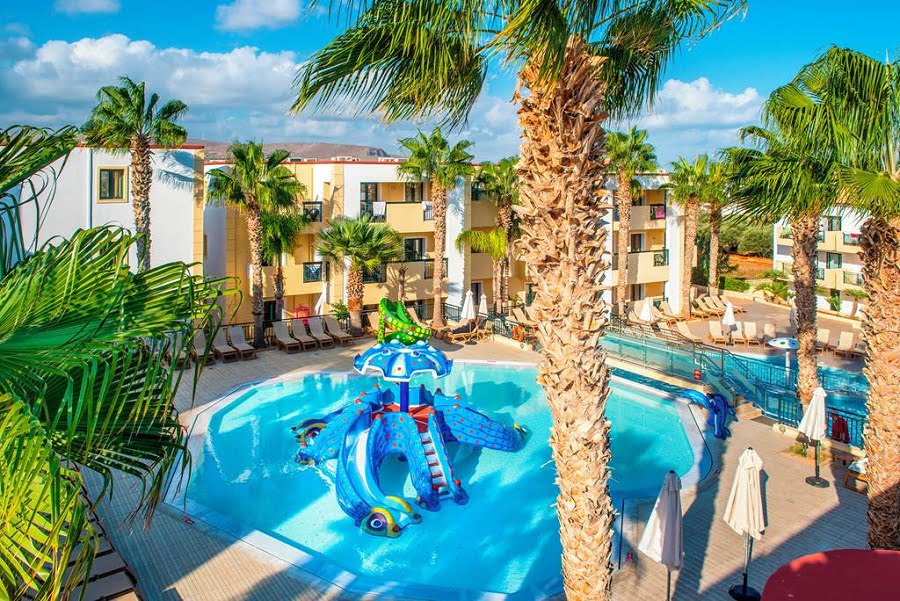 Read More – 22 BEST Baby And Toddler Friendly Hotels In Crete
#11. Dubai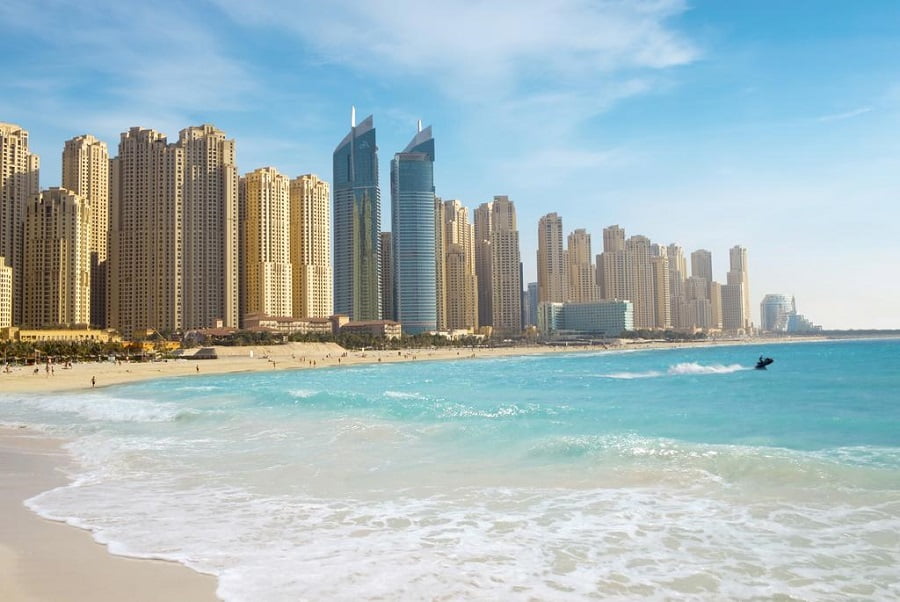 If you're looking for somewhere with guaranteed sun in April which isn't too far to travel, then you must check out Dubai. This is family friendly heaven (the airport even offers complimentary pushchairs) with amazing hotels for babies and toddlers. Little ones will love LEGOLAND Dubai, LEGOLAND Dubai Waterpark, Motiongate Dubai and Riverland Dubai. Plus, there are sandy beaches to play on and amazing swimming pools and splash parks to cool down in.
Where To Stay – The Polynesian themed Lapita resort is in a great location next door to Legoland, Motiongate and Bollywood Parks meaning you can pop back to the hotel for an afternoon nap or dip in the pool whenever you want. Lapita guests also get complimentary theme park access. The hotel is set around lagoon style swimming pools and a lazy river – interconnecting rooms and cots and provided. This resort is also smoke free.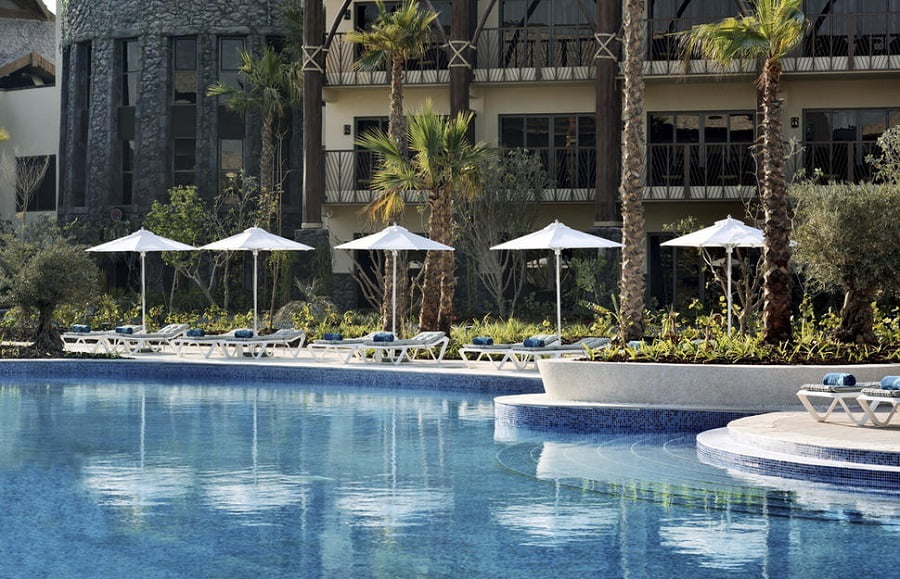 The awe-inspiring Atlantis hotel includes the Aquaventure water park, which is the Middle East and Europe's number 1 waterpark. There are loads of rides for larger kids but a new area for babies and toddlers too. The hotel is also the home of the Lost City of Atlantis Aquarium with over 65 000 marine animals and a stunning white sandy beach and pirate ship play area.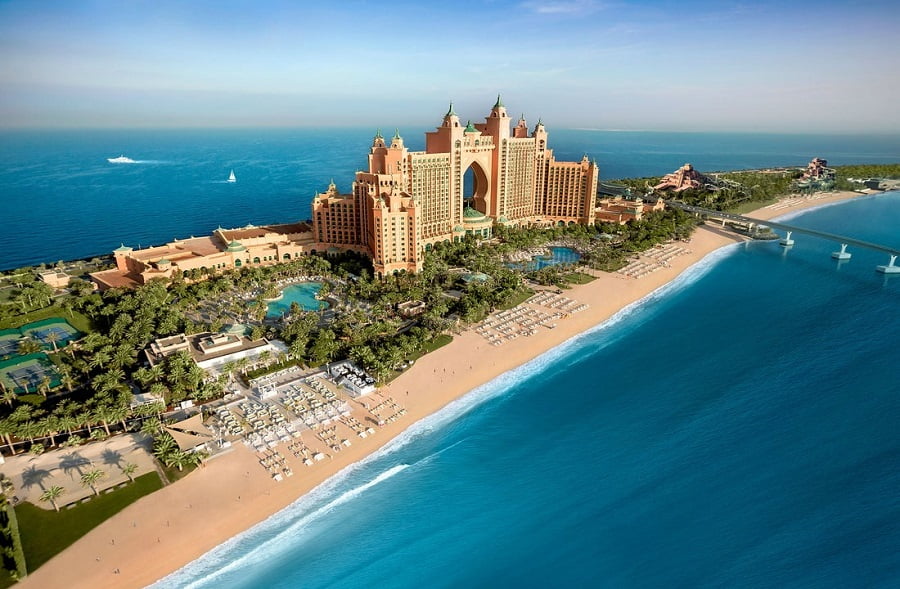 Read More – 19 BEST Baby & Toddler Friendly Hotels In Dubai
#12. Florida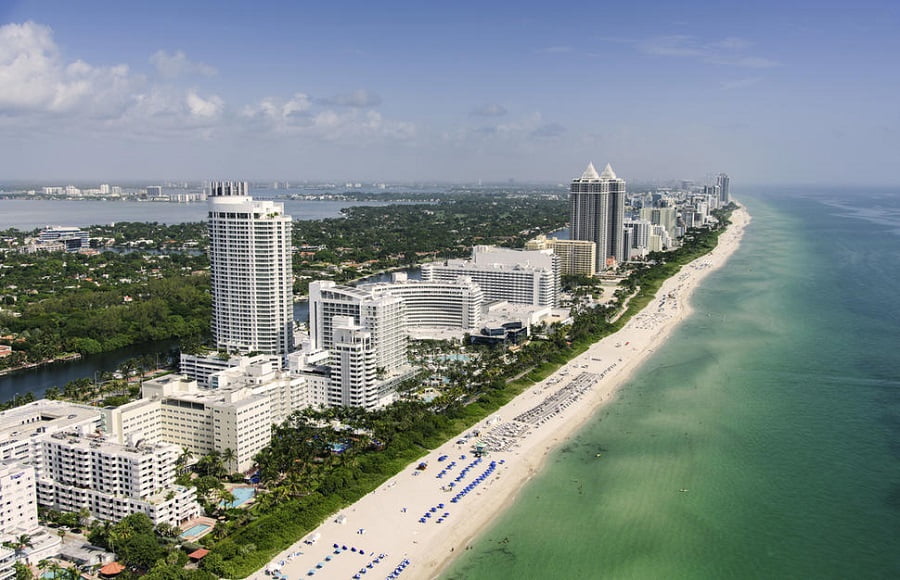 With January temperatures in the mid-twenties, fab theme parks in Orlando and the white sandy beaches of the Gulf Coast, Florida is guaranteed to make memories. Combine a trip to the theme parks at Orlando with a few days relaxing on the gorgeous white sandy beaches at Clearwater (voted one of America's Best Beaches in 2019!)
Where To Stay – The Legoland Beach Retreat has brightly coloured bungalows dotted around a lake. There is a giant Lego lighthouse, large swimming pool with sandy beach area and free shuttle bus to Legoland.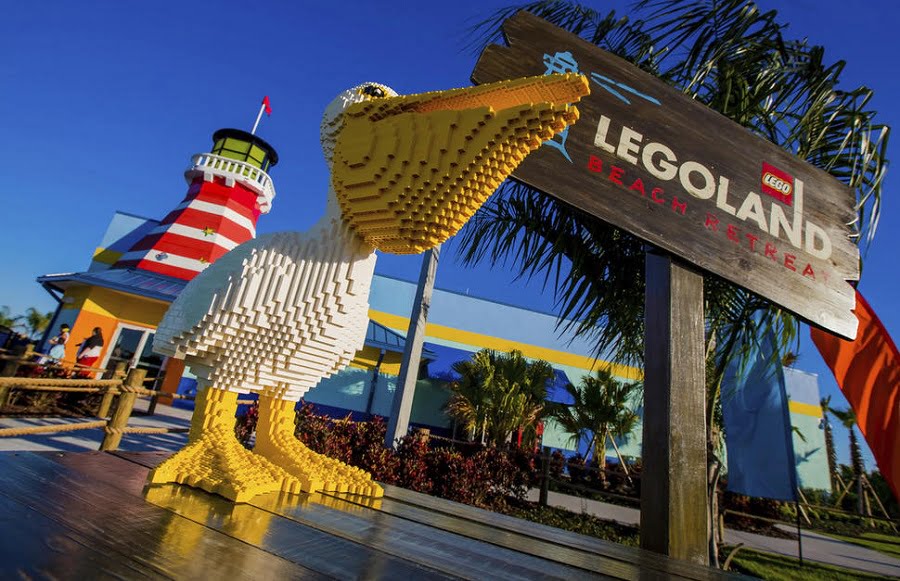 Disney's Contemporary Resort is just a 10 minute walk from the Magic Kingdom and the monorail stops outside the hotel itself (you may even be able to see the fireworks from your room!). The resort has a pool and play area for little ones.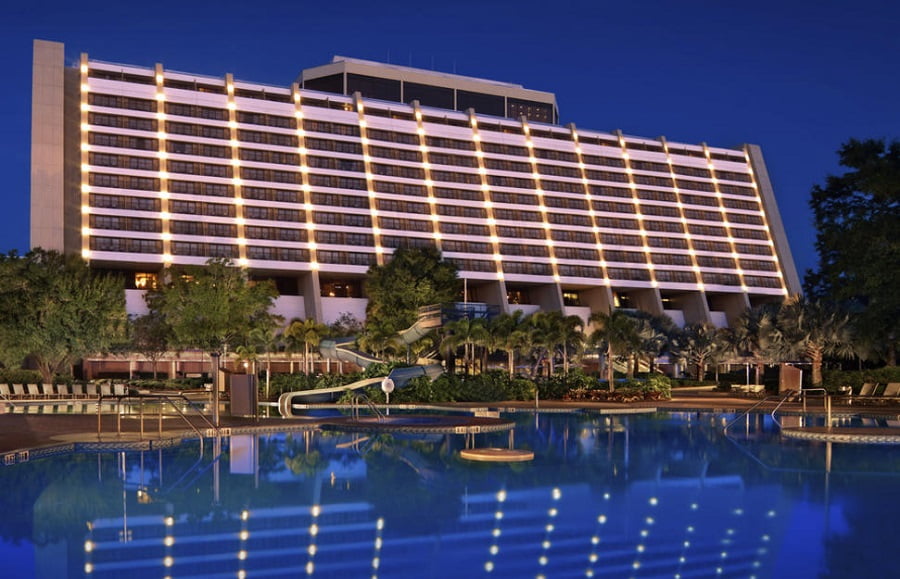 The Sunset Vistas is a beachfront resort at Clearwater with spectacular 2-bedroom suites. There is a fabulous swimming pool to relax by, with separate children's section and of course the beach is steps away.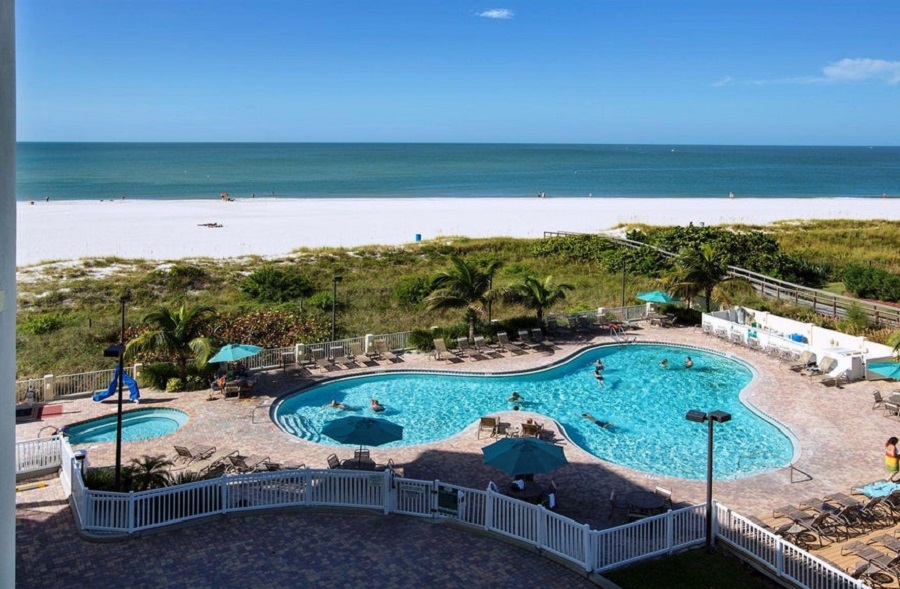 Read More – 11 Best Places To Stay With Babies & Toddlers In Orlando
#13. Barbados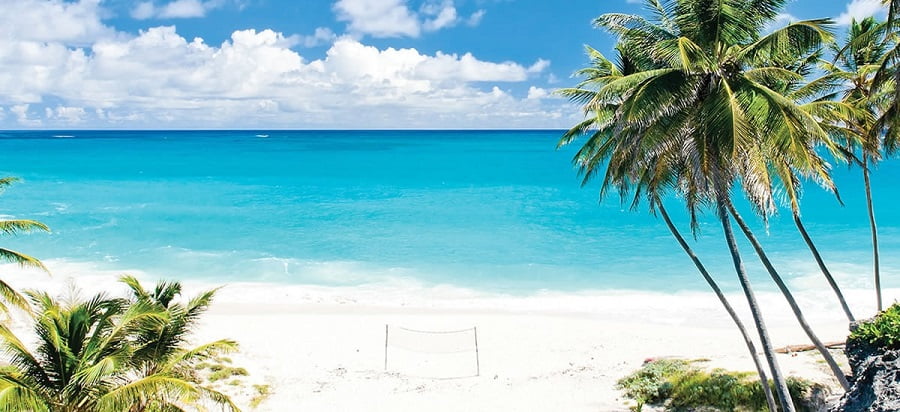 With average temperatures of 29 degrees in January, Barbados is a great place to look at if you want guaranteed sun. The beaches go on for miles, the islanders have a reputation for being friendly and of course, there is the rum and fish!
Where to stay – The Hilton Barbados is perched on Needham's Point peninsula and overlooks Carlise Bay and the Caribbean Sea. Toddlers will love the amazing tropical lagoon style swimming pool and splash zone. Bridgetown is just a 5 minute drive away.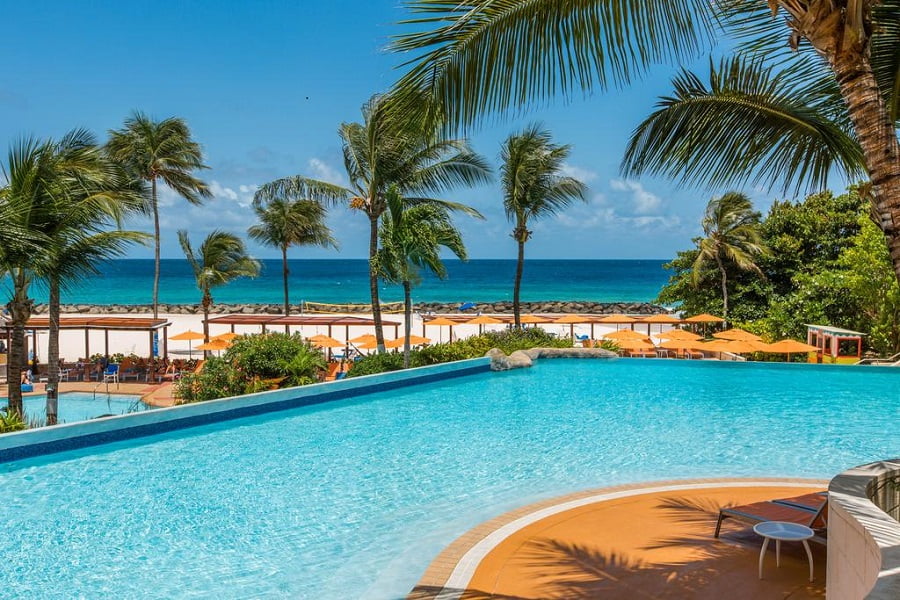 The all-inclusive Sea Breeze Beach House is set on Maxwell Coast Beach overlooking Oistins Bay. Toddlers will love feeding the wild sea turtles from the pier! There are 2-bedroom suites with 2 bedrooms, 1 or 2 bathrooms and a living area.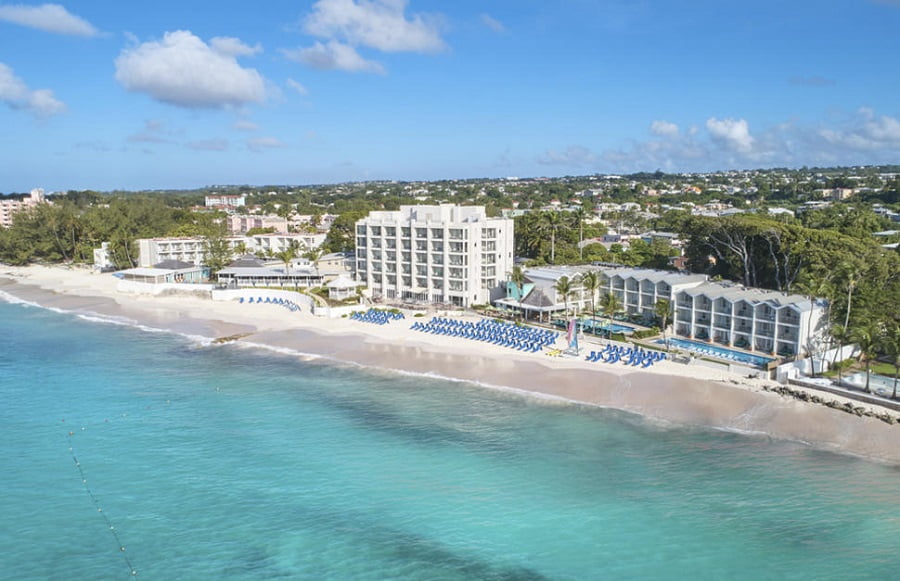 Read More – 10 Best Toddler Friendly Hotels In The Caribbean
#14. Mexico


Mexico has a tropical climate with warm weather all year round. February is a hot, sunny and relatively dry month, making it an ideal escape from the cold temperatures in the UK. Days are usually hot with balmy evenings, so pack light and cool clothing! Add in white Caribbean-like sandy beaches, and some fab baby and toddler friendly hotels and you have all the ingredients for a fantastic holiday.
Where to Stay – the Azul Beach Resort Riviera Cancun is in a great location on the exclusive Riviera Maya just metres from the beach. There are 4 lagoon type swimming pools and a little splash park for little ones including nets, tipping buckets and a waterslide. Toddlers will love the playhouse with a crazy kitchen, silly science lab and arts and crafts zone. Parents can prebook a Baby Kit too so they don't have to bring all their own baby and toddler equipment.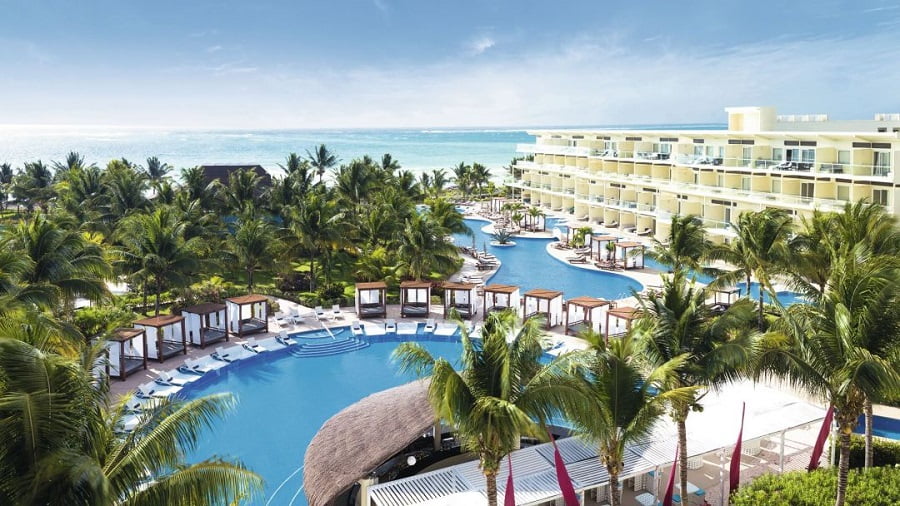 Get treat like a rock star at the Hard Rock Riviera Maya Heaven which is also baby and toddler friendly too. There are 2 massive pools, a waterpark and a private beach to play in.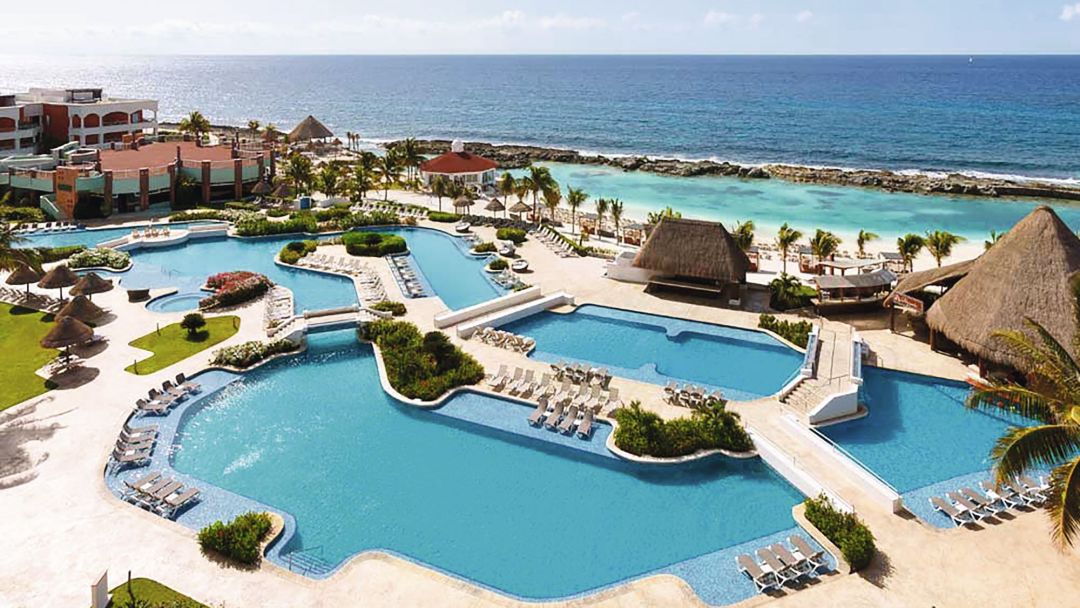 Can you recommend any places to go on holiday with babies and toddlers in April?