Revealed: Best Places To Go On Holiday With a Baby In The UK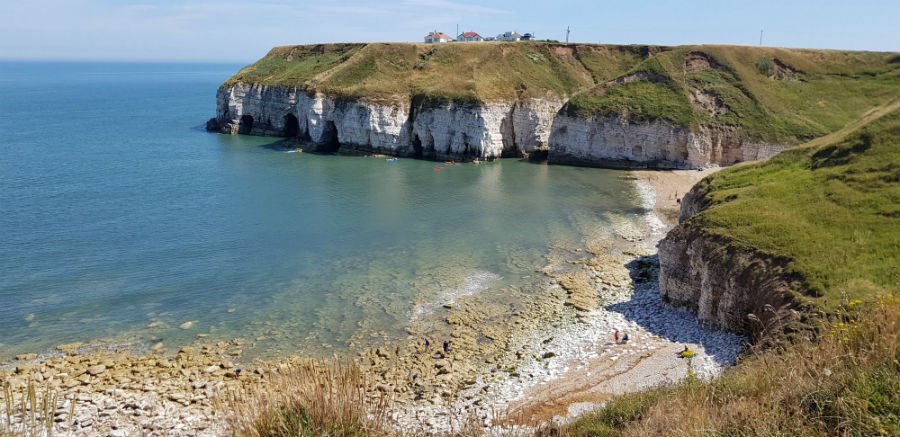 Taking a baby on holiday isn't always easy. Although babies are portable, they require a lot of stuff and the sheer thought of just packing everything up can put some parents off. But don't be deterred! There are lots of advantages of going on holiday with a baby. A baby which has a lunchtime nap in their pram can give you the perfect opportunity to have a long lunch. Plus, getting away as a family can create lots of new memories which you can treasure for years to come.
If you are wondering about where to go on holiday with a baby in the UK, check out these recommendations!
Where Can I Go On Holiday With A Baby In The UK?
#1. Dorset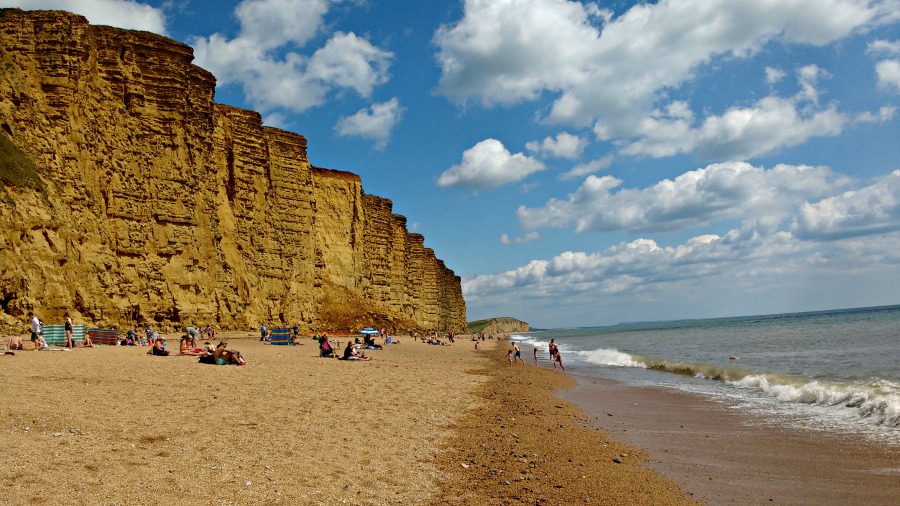 Fantastic beaches and miles of coastline characterise a holiday in Dorset on the south coast of England. Add in award winning attractions like Farmer Palmers Farm Park and family friendly beaches at Bournemouth and Weymouth, and you have all the ingredients for a great holiday with a baby.
Where To Stay – Moonfleet Manor near Weymouth is a member of the Luxury Family Hotels chain and is really geared up for babies. There is an Ofsted registered crèche with 2 hours of free childcare a day, 3 indoor swimming pools and a restaurant which serves a special Children's High Tea between 5pm and 6pm.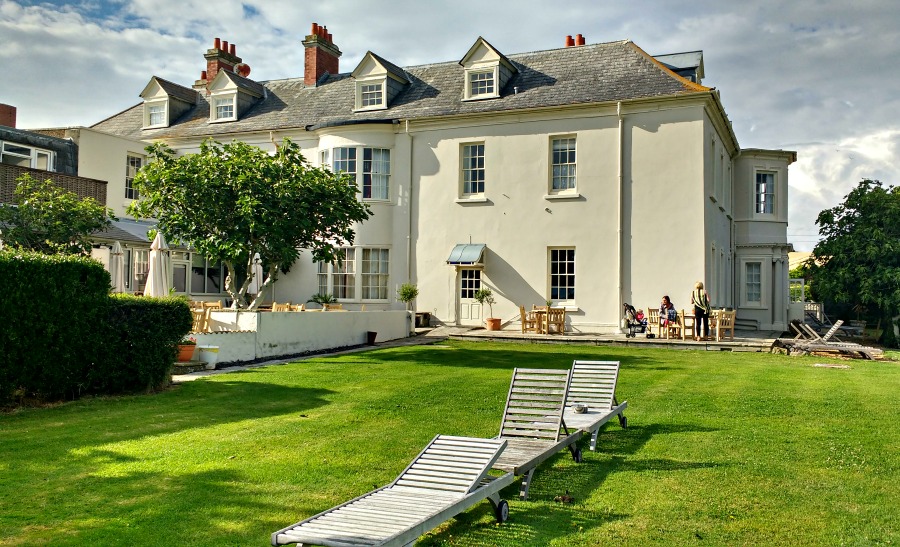 Hoburne Park is a relaxed holiday park which is close to the sandy beaches of Bournemouth, as well as the New Forest (and Peppa Pig World!). Babies will love the indoor and outdoor swimming pools, as well as playing in the outdoor play area. There is also an indoor play area for rainy days and an amusement arcade.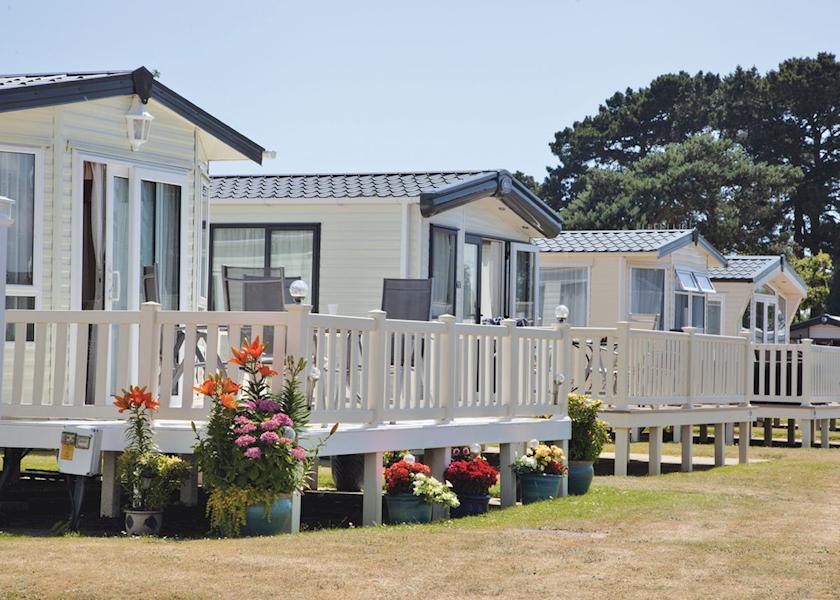 Read More – Discover the BEST places to stay in Dorset with babies and toddlers
See More Baby & Toddler Friendly Cottages In Dorset
#2. Yorkshire
I've lived in Yorkshire for most of my life so I may be a bit biased, but Yorkshire really does have it all. Mile upon mile of stunning beach, the Yorkshire Dales, family friendly cities like York- one thing is for sure – you'll never get bored on holiday in Yorkshire.
Where To Stay – Flamingo Land is a well-known zoo and theme park with a Peter Rabbit themed playground near Malton in North Yorkshire. Families with babies can choose to stay over at the onsite Flamingo Land Resort, which offers luxurious accommodation and an entertainment and leisure complex, and is perfectly place for easy access to the zoo and theme park.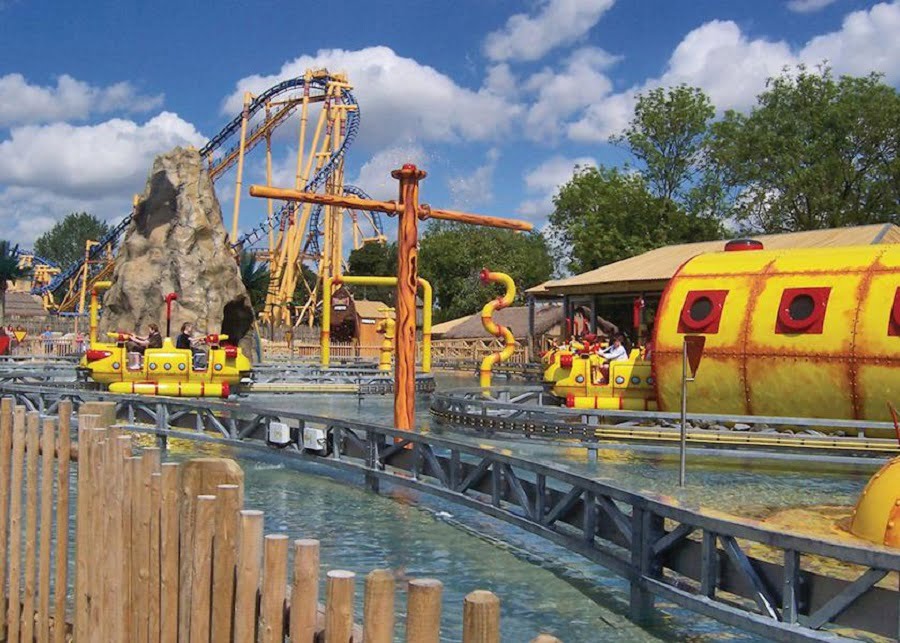 Aysgarth Lodges is in a peaceful area of the Yorkshire Dales within walking distance of Asgarth Falls waterfalls. Families can stay in luxury lodges with their own hot tubs and stunning Wensleydale views. Asgarth Falls has its own petting farm where little ones can meet alpacas, goats, Wensleydale sheep and even the resident kune kune pigs called Pepper and George.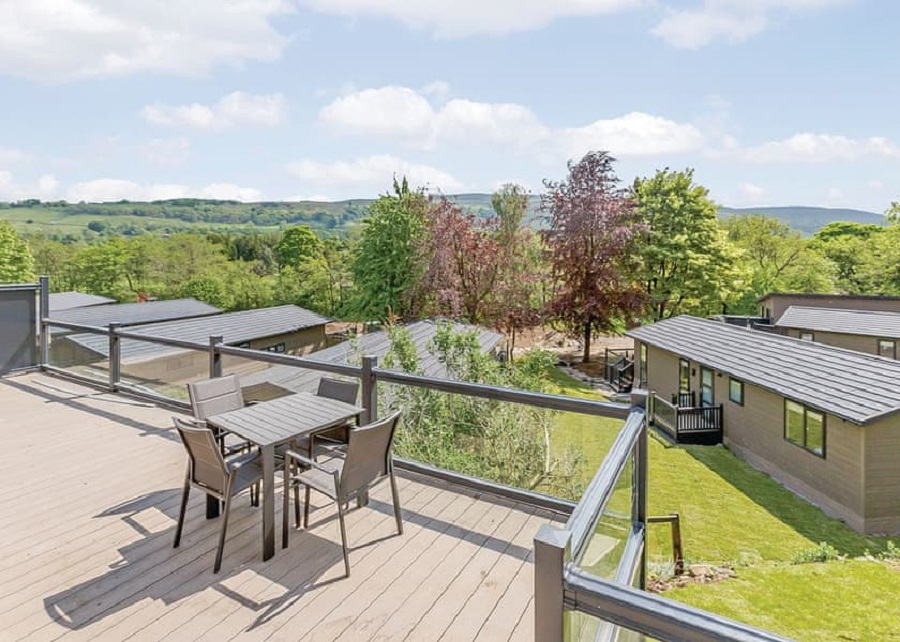 Read More – Best Places To Stay With Babies & Toddlers In Yorkshire
#3. Cornwall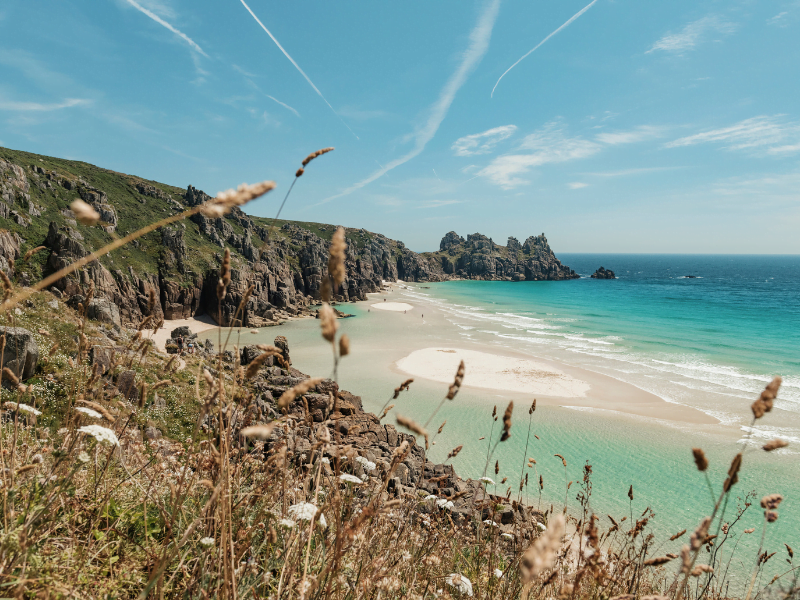 Cornwall is of the most popular places to go on holiday with a baby in the UK. Breathtakingly beautiful beaches, world class attractions like The Eden Project, and of course, the cream teas make the most south westerly part of the UK one of the best places to go on holiday with a baby.
Where To Stay – If you are looking for a baby friendly cottage in Cornwall, check out Bosinver Farm Cottages. These award winning cottages have fantastic facilities for babies including daily animal feeding with Farmer Dave, an outdoor play area, heated indoor swimming pool and play barn. You can even borrow Nanny Pat's Baking Box and do some baking in your cottage!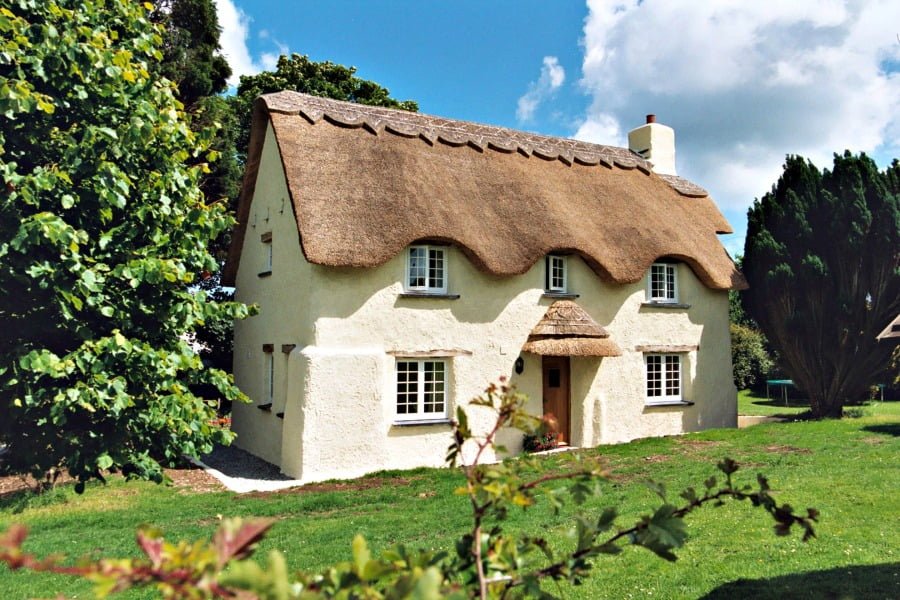 The Sands Resort just outside Newquay has family friendly rooms, free baby equipment, an indoor swimming pool, outdoor playground and is just 10 minutes walk from the beach.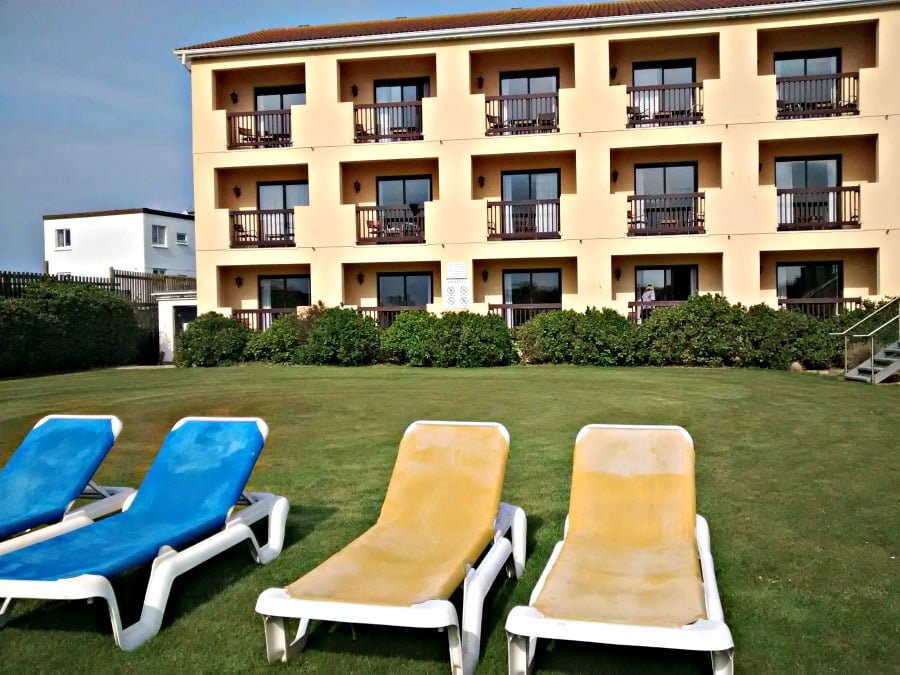 Read More – 50 BEST Baby And Toddler Friendly Places To Stay In Cornwall
See More – Best Baby & Toddler Friendly Cottages In Cornwall
#4. Devon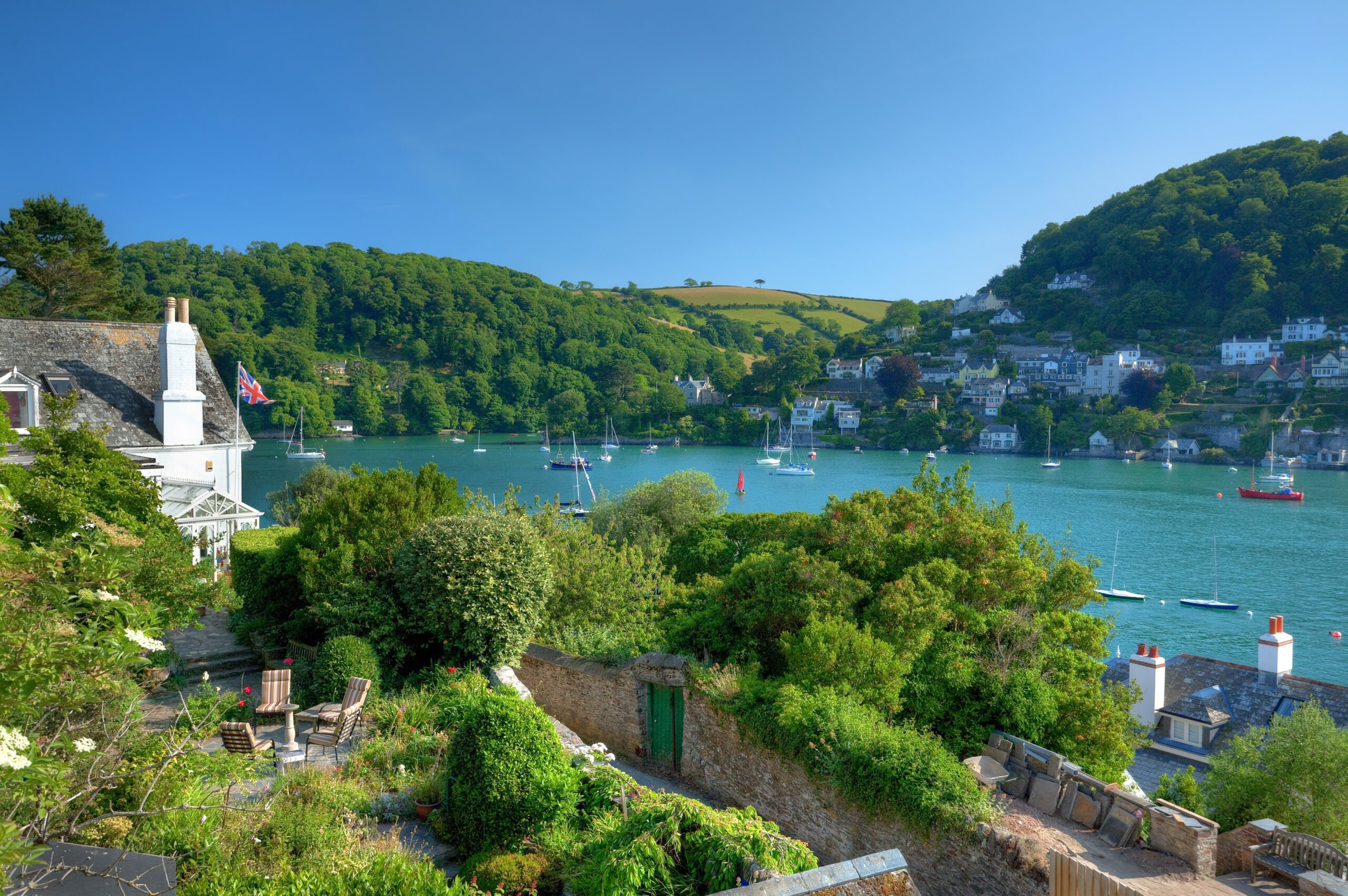 Devon is heaven – and this is certainly true in the case of a holiday with a baby. Another popular choice for families looking for somewhere to stay with lots of sunshine, beaches and family friendly attractions. The Big Sheep is one of Devon's most popular attractions with rides, shows and an indoor playbarn.
Where To Stay – Knowle Farm Cottages are heaven for babies and toddlers who can drive cars on the toddler race track, meet the friendly farm animals or play to their heart's content in the play barn. The cottages are just 30 minutes drive away from Devon's famous sandy beaches.
Flear Farm Cottages in the South Hams have an indoor swimming pool, amazing play barn and 27 acres of countryside to explore, plus a Spa and Treatment Room for Mum and Dad.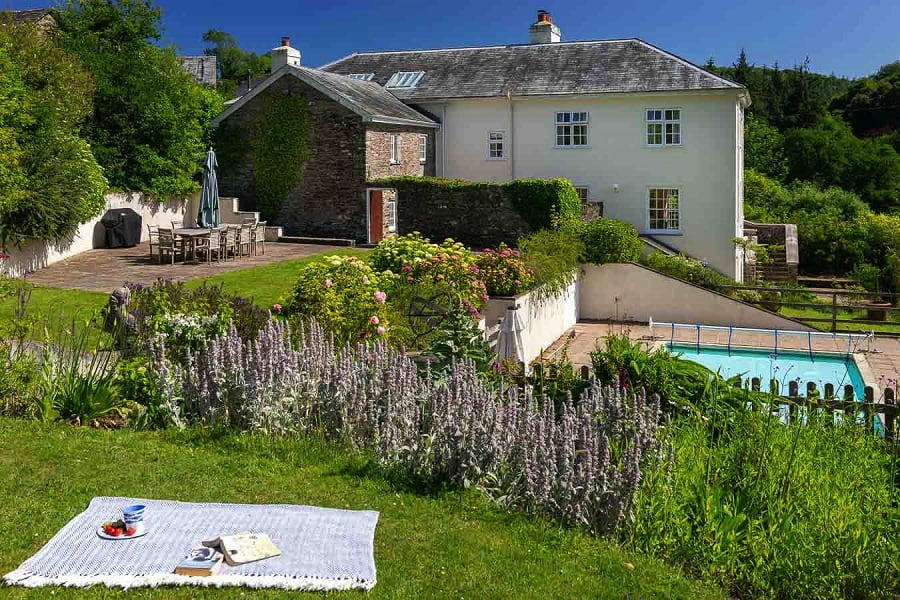 Finlake Holiday Resort has a range of log cabins plus an outdoor play area, outdoor heated pool and an indoor water playground and soft play to keep boredom at bay on rainy days!
Read More – BEST Baby And Toddler Friendly Places To Stay In Devon
See More Baby & Toddler Friendly Cottages In Devon
#5. Pembrokeshire, Wales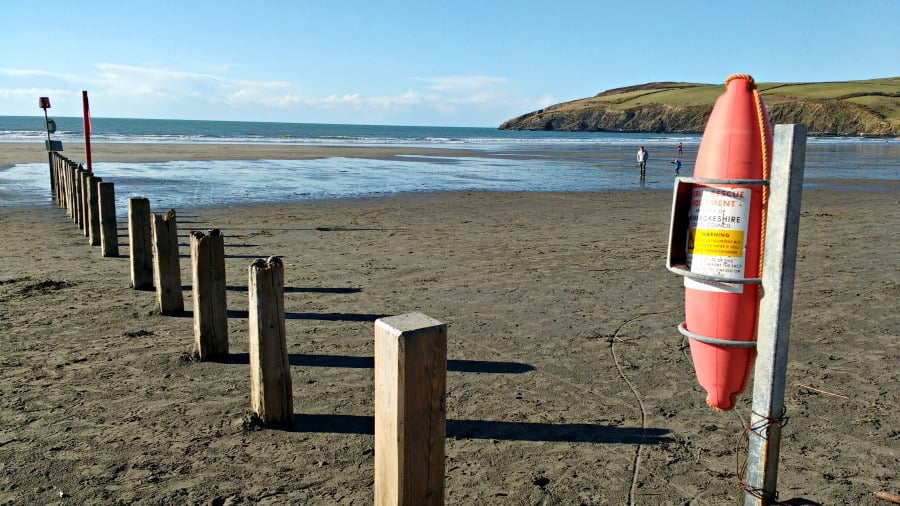 Pembrokeshire is often described as having the charm of Cornwall without the cost and crowds. With over 243 beaches, including some of the most beautiful ones in Europe, there is loads to do in Pembrokeshire whatever the weather. Folly Farm has animals, fairground rides and an enormous play area all in one place. Animal lovers will love a day out at the family run Dyfed Shire Horse Farm where you will get to meet and learn more about these gentle giants.
Where to Stay– My favourite place to stay in Pembrokeshire is Clydey Cottages with its daily animal feeding with Farmer Malcolm, indoor swimming pool, soft play and outdoor play area. Jacqui and Dewi have young children of their own so really know how to look after families with babies.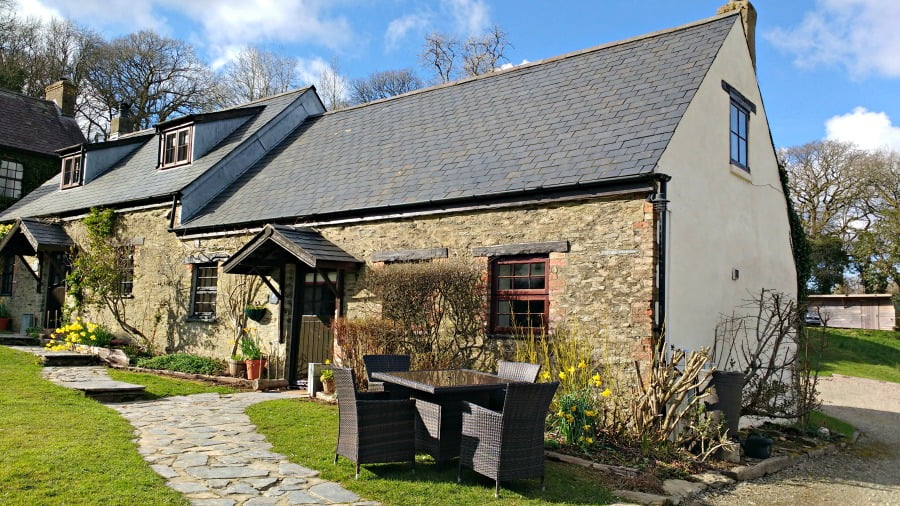 Bluestone is a 5* holiday park in Pembrokeshire, south west Wales set in a forest with luxurious lodges, a spa and an indoor waterpark. The 4 night midweek Toddler Breaks at Bluestone start from £199 per family and have loads of activities and entertainment specifically for toddlers such as singing and dancing, story telling, puppet shows, mini beast hunts and pond dipping. There is also a Hobbit and Fairy's Secret Village for toddlers to explore!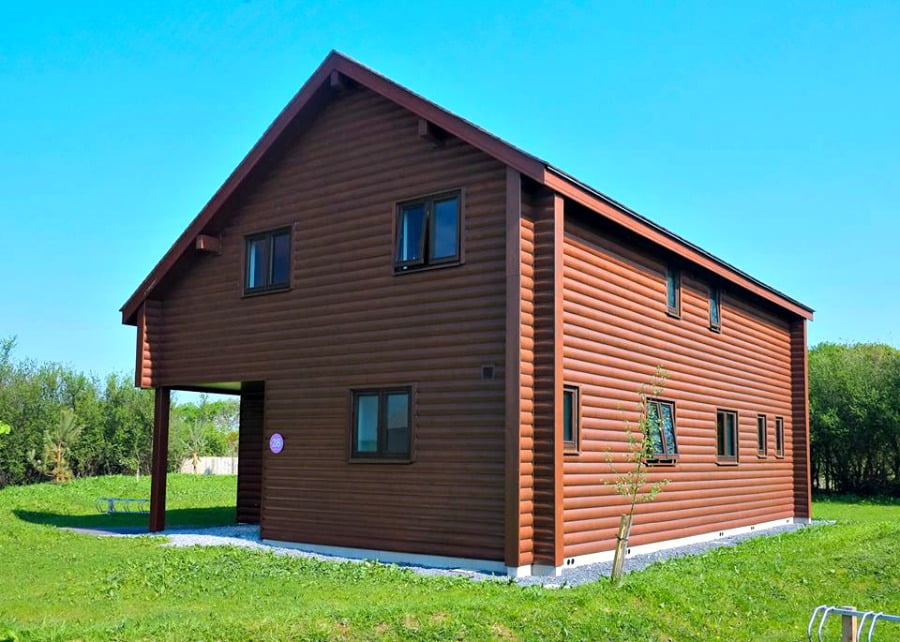 #6. Isle Of Wight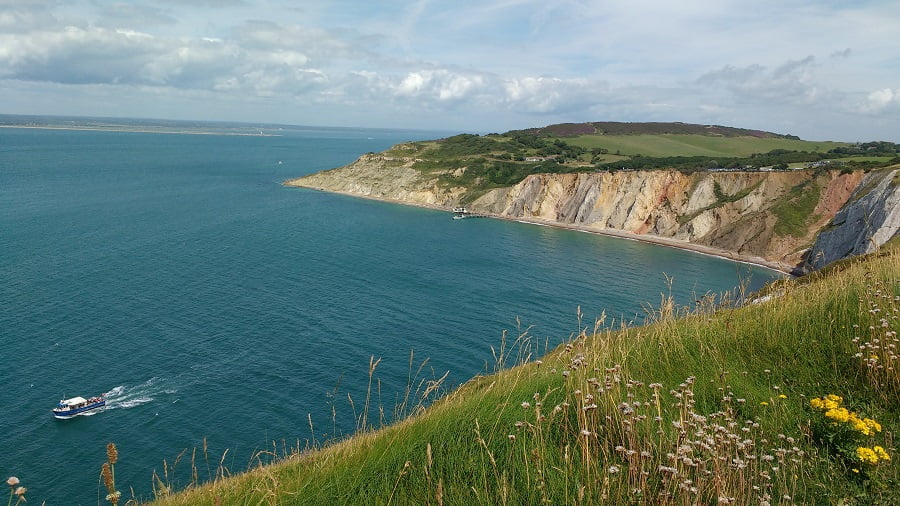 Getting to the Isle of Wight is part of the fun – and at just 40 minutes long, the ferry journey across the Solent is just long enough for babies and toddlers with a short attention span. Once you get there, you will find an island with stunning beaches and jam packed with family friendly attractions and days out. Some my favourite days out with babies and toddlers in the Isle of Wight are the Garlic Farm, Isle of Wight Steam Train and of course exploring the glorious beaches.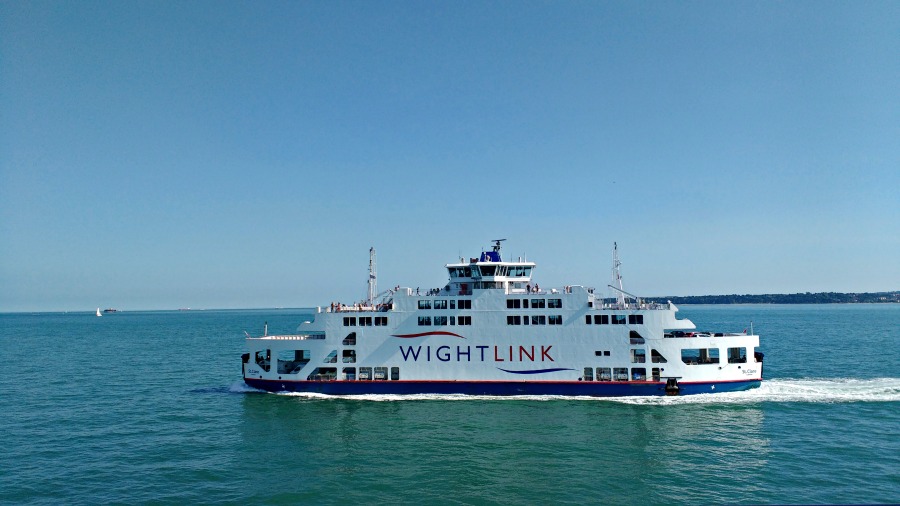 Read More – 13 BEST Places To Stay In The Isle of Wight With Babies And Toddlers
Where To Stay – Whitecliff Bay Holiday Park has its own private beach, a stunning outdoor swimming pool and a cliff top play area. The park runs fantastic activities for children too as well as nightly entertainment.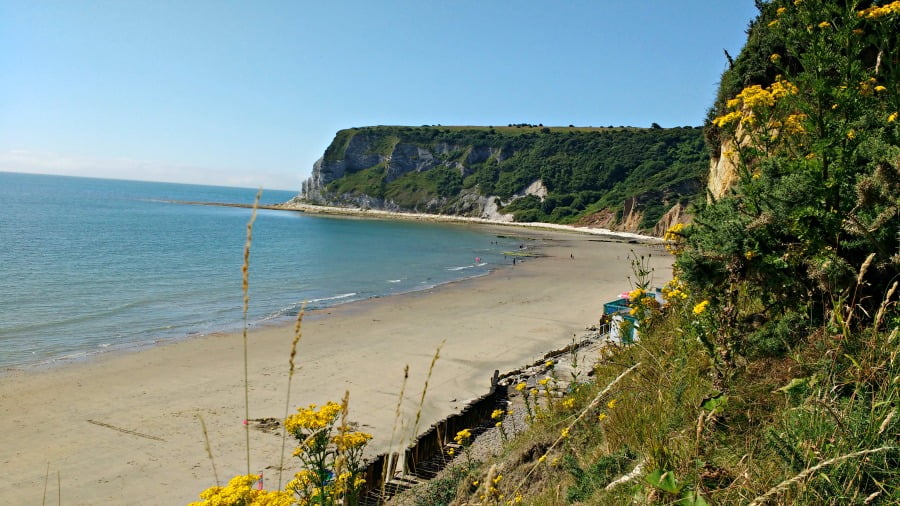 Nettlecombe Farm Cottages are ideal for families looking for somewhere to stay with babies and toddlers on the Isle of Wight. There are beef cattle, sheep, ponies and donkeys in the meadows, and children can help feed the alpacas, chickens, emus, geese, pigs and donkeys in the daily animal feeding sessions.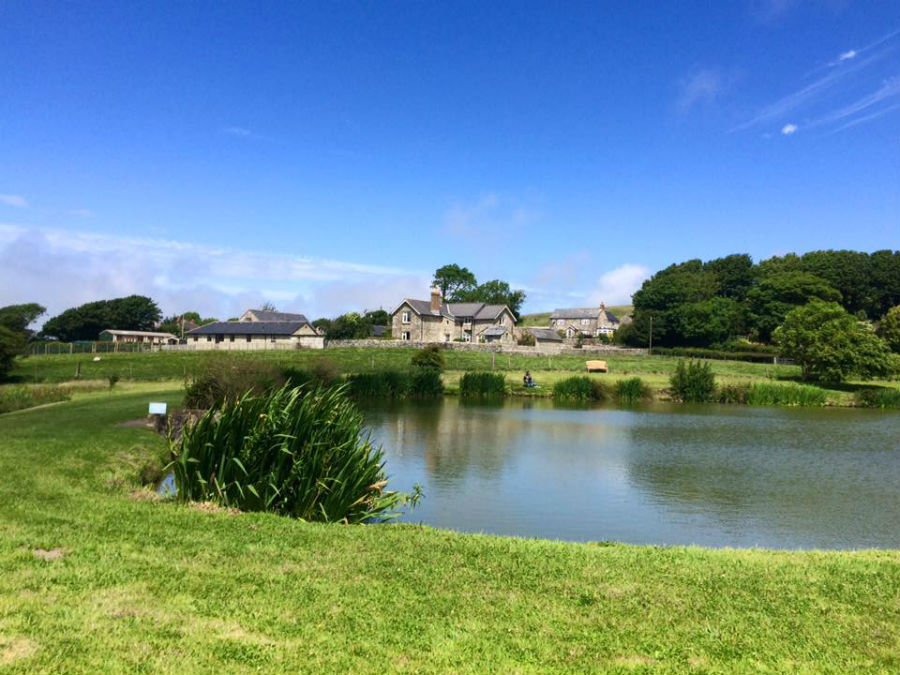 #7. Lancashire
Ribby Hall is a 5* Holiday Village offering baby and toddler breaks. There is an onsite leisure complex with a toddler splash area and waterslides, indoor and outdoor play areas, a boating lake and baby and toddler activities. Ribby Hall is just 10 minute drive from Blackpool too.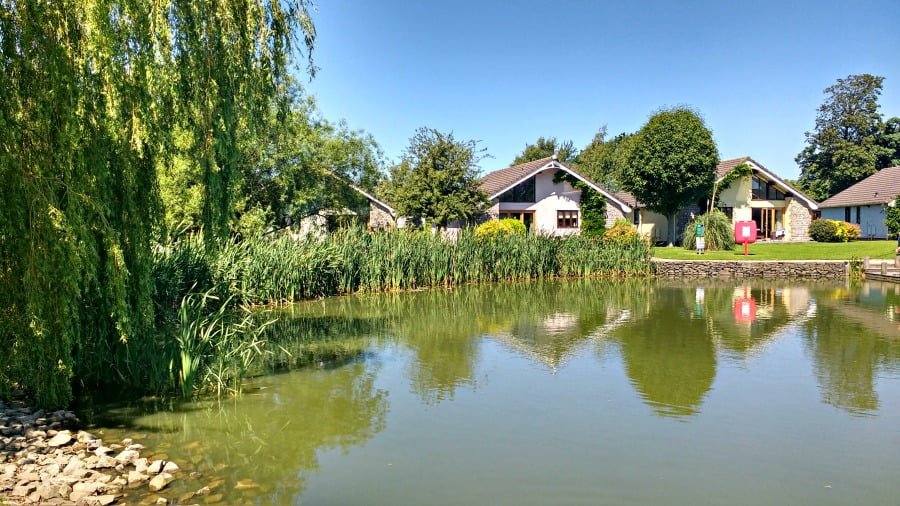 Read More – Baby and toddler breaks at Ribby Hall Village.
#8. Jersey
Jersey is a great place to go on holiday with a baby. Just a short flight away from the mainland with no time difference, Jersey has long beaches, lots of sunshine and the world famous Durrell Zoo.
Where To Stay –  The Durrell Wildlife Camp is the ultimate experience for animal lovers. Families can stay in 5* luxury glamping tents close to the animals from the Durrell Wildlife Park. All guests get free unlimited access to the Durrell Wildlife Park, access to the communal 'Lemur Lodge' and the opportunity to take evening tours around the Wildlife Park.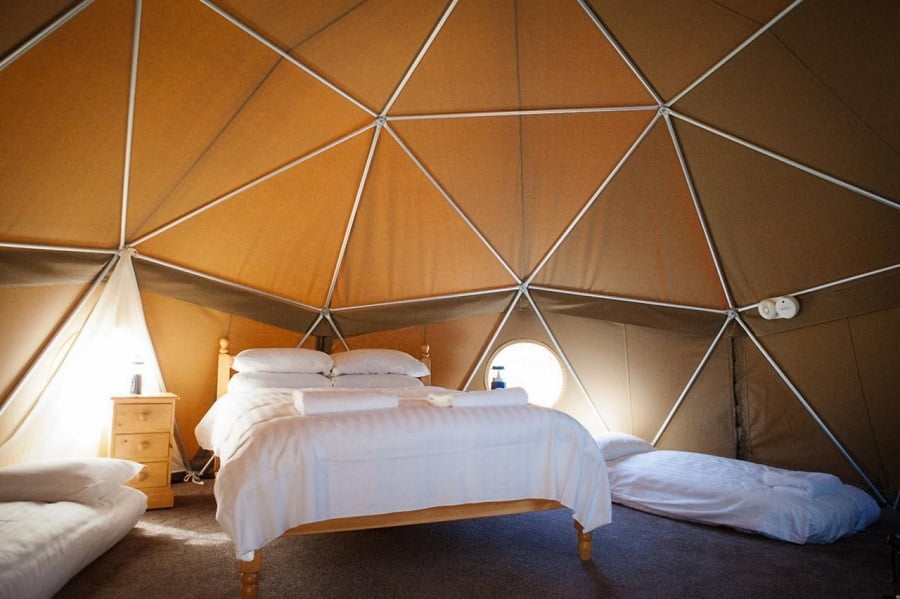 #9. Scotland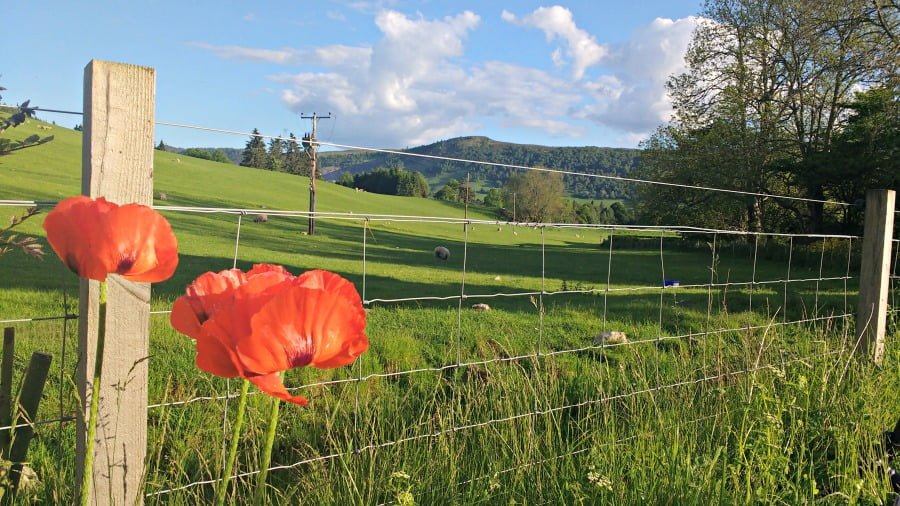 For a holiday in the great outdoors, with stunning scenery and Caribbean type beaches, check out Scotland. It will probably rain at some point during your holiday but that doesn't matter – there is loads to do in Scotland whatever the weather. You can visit Edinburgh, and Glasgow or head further north to do some island hopping around the Hebrides.
Where To Stay – Loch Lomond Holiday Park has some of the best log cabins for babies and toddlers in Scotland because they are set right by the banks of the glassy waters of Loch Lomond. From here, you can easily take boat trips around the Loch, explore the Sea Life Aquarium or the Trossachs National Park.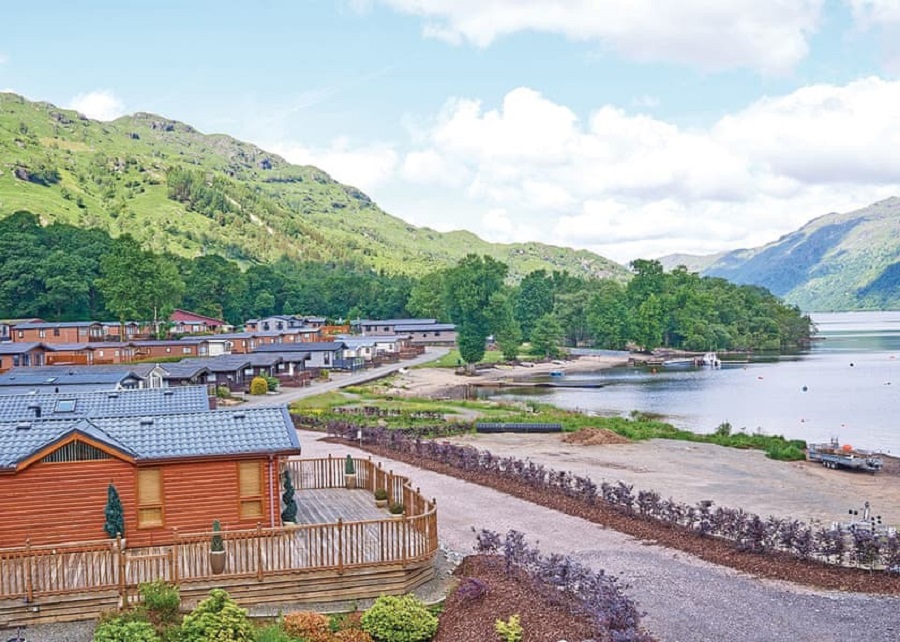 Crieff Hydro is a family friendly resort in Perthshire with a hotel and self catering cottages. Free childcare is provided as well as stacks of activities and an indoor swimming pool. Shetland pony riding is available for under 5s for £5 per child.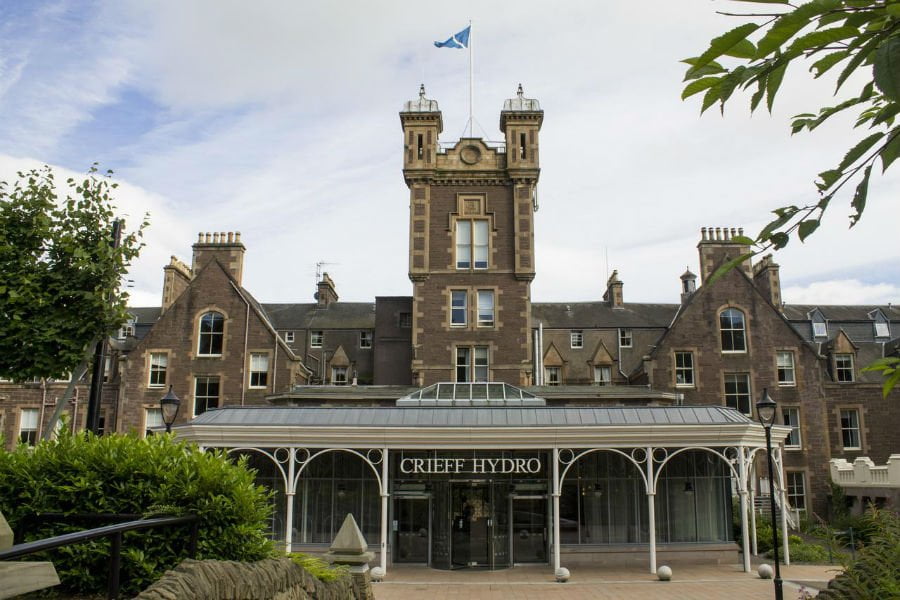 Read More – 25 Amazing Places To Stay With Babies & Toddlers In Scotland
See More Baby & Toddler Friendly Cottages In Scotland
#10. Lake District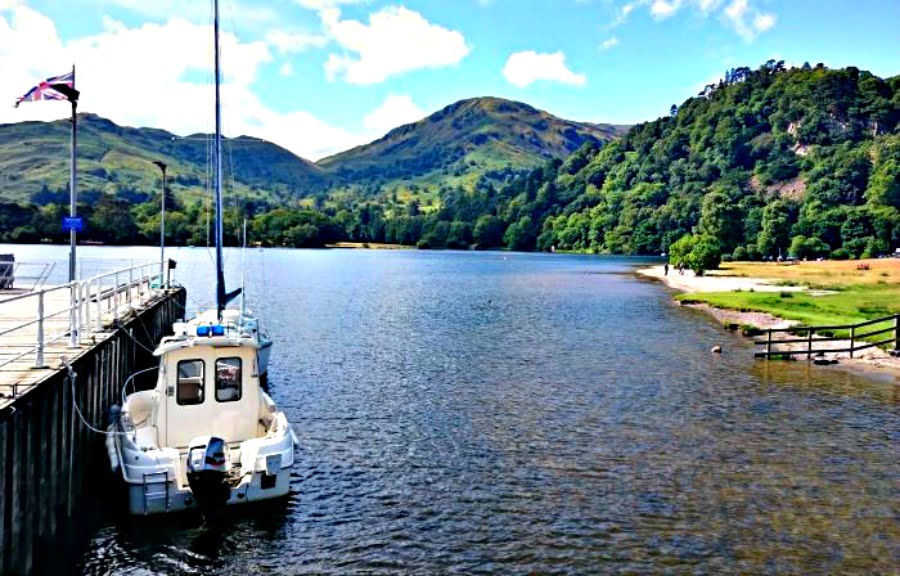 Recently awarded UNESCO World Heritage status, the Lake District is one of the most popular places to go on holiday in the UK. Families will babies will love lakeside walks, train rides, relaxing boat trips and days out at places like the Lakes Aquarium, Muncaster Castle and Wray Castle. Fell Foot Park is a lakeside park at the south side of Lake Windermere with stunning mountain views, a playground, boat hire and lake access for a bit of paddling. A trip on the Ullswater Steamer which drops you off at Aria Force Waterfall is also recommended.
Where To Stay – Fallbarrow holiday park is in one of the best locations in the Lake District; on the shores of Lake Windermere and a 5-minute stroll into Windermere town centre itself. The park itself is very peaceful and has a range of caravan accommodation to suit all budgets. Babies will love the outdoor playground, sports court and feeding the ducks from the shores of the lake. Short breaks are available.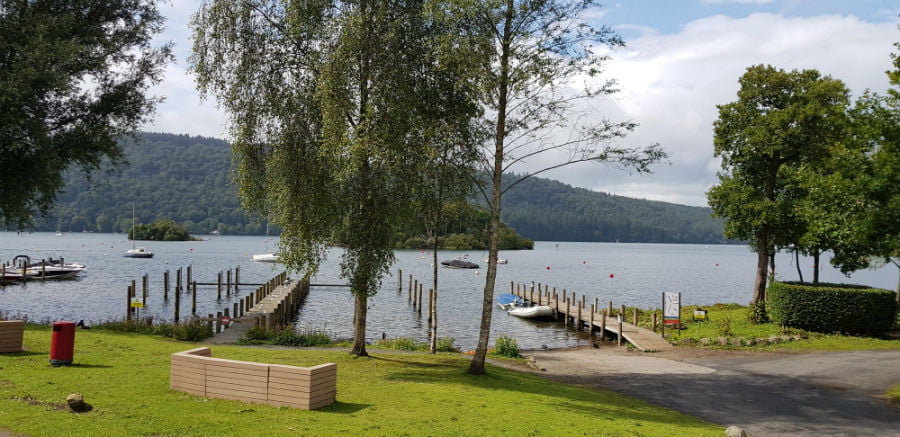 The Lakeside Hotel is located on the quieter side of Lake Windermere, and is next door to the Lakes Aquarium and Lakeside and Haverthwaite Railway. There are Family rooms, family friendly dining and an indoor swimming pool.
Read More – BEST Places To Stay In The Lake District With Babies And Toddlers
See more baby and toddler friendly cottages in the Lake District
#11. Tattershall Lakes In Lincolnshire
Tattershall Lakes is a country park in Lincolnshire with caravans, glamping and camping. Choose to stay in a TriBeCa style caravan which are considerably larger than a 'normal' caravan and are really stylish with designer kitchen appliances and a bright and airy living area. Some of the TriBeCa caravans even have a hot tub which is perfect for parents who want to relax after baby's bedtime.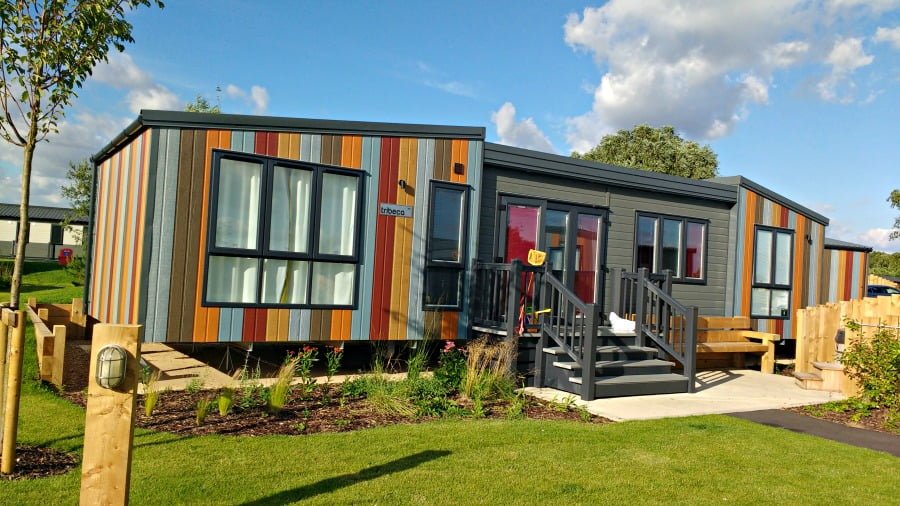 #12. The Peak District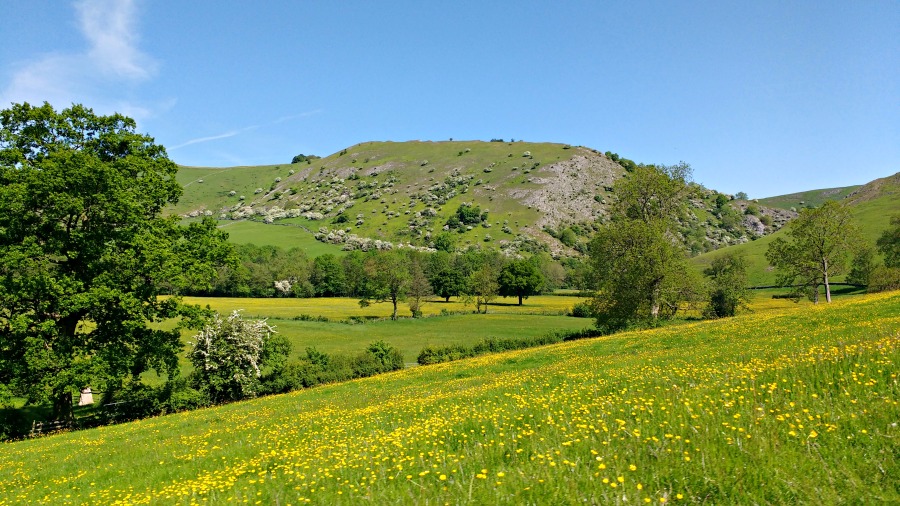 Almost slap, bang in the middle of England is the Peak District with its rolling peaks, picturesque towns and plentiful supply of cycle routes. Stay a week in the Peak District, and you can take your baby to Cbeebies Land at Alton Towers, up a cable car at the Heights of Abraham, to see the cute animals at Chatsworth Farmyard or even to ride on the historic trams at Crich Tramway Village.
Where To Stay – Darwin Forest is a 5* holiday park set in a forest in the Peak District. Some of the holiday homes even have their own hot tub. There is an indoor swimming pool, indoor soft play and outdoor adventure playground for babies and toddlers. Cycle hire is available and there are plenty of bike trails to explore the forest using your own steam.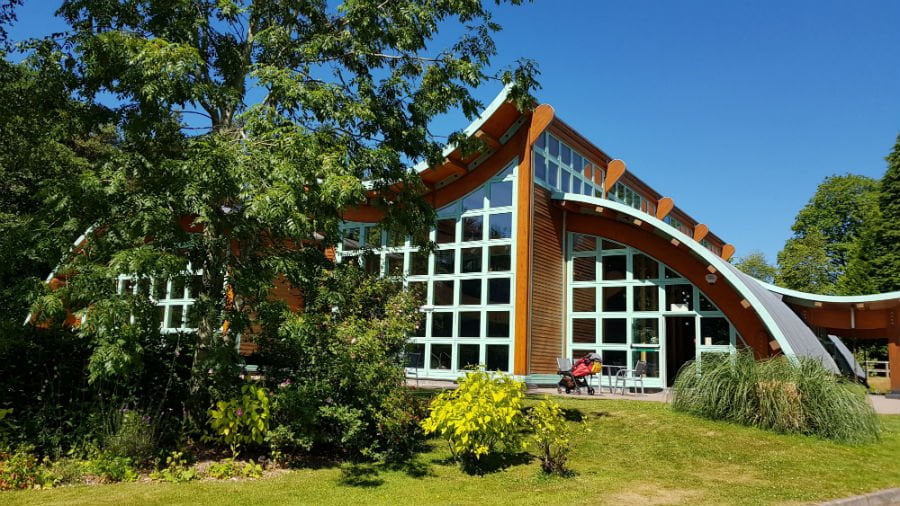 Wheeldon Tree Farm have 9 award winning cottages in Derbyshire close to Buxton and Bakewell. They provide an excellent base for a exploring the Peak District, and attractions like Chatsworth House and Farm, The Heights Of Abraham and Crich Tramway Village. There is an adventure playground onsite, a Games Room with books, toys, DVDs and games and a free hop on and hop off bus from right outside the door. The cottages are located on a farm so babies can help feed the animals in the daily feeding sessions.
Read More – Discover the BEST Places To Stay With Babies & Toddlers In The Peak District
Can you recommend anymore places to go on holiday with a baby in the UK?