10 Things To Do In Northumberland With A Toddler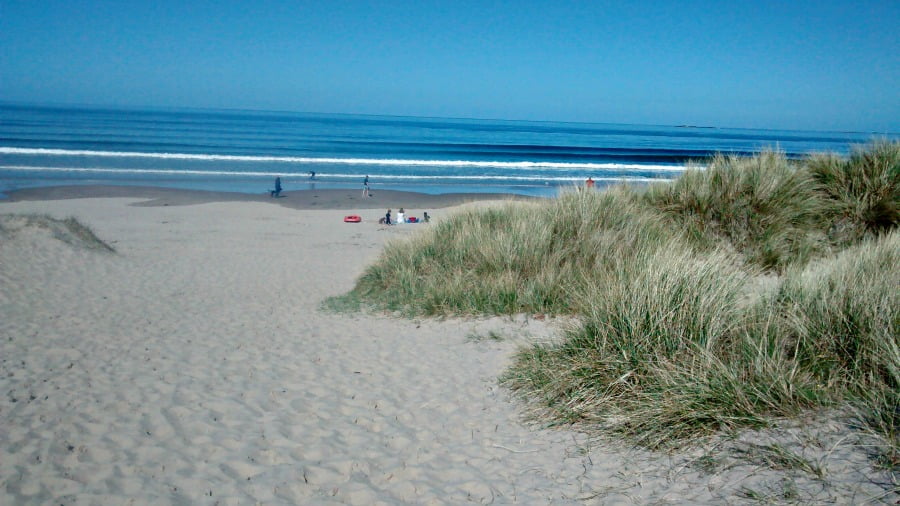 Looking for ideas about things to do in Northumberland with a toddler? Well first of all, well done on choosing such a fantastic place to go on holiday! There is so much to do in Northumberland with toddlers. and the biggest problem you will have is trying to fit everything in.
We took our 4 year old and 2 year old to Northumberland on holiday, and stayed in a cottage just outside Alnwick. Alnwick is a great base for a holiday in Northumberland; it is a vibrant market town, with lots of shops as well as the famous Alnwick Castle, Alnwick Gardens and Treehouse.
On an evening, we used to wander down to the Castle area, and have a walk (or run in the case of my boys!) past the Treehouse, through the woods and down to the river where we would get fantastic views of the Castle. Bedtime was a doddle after that!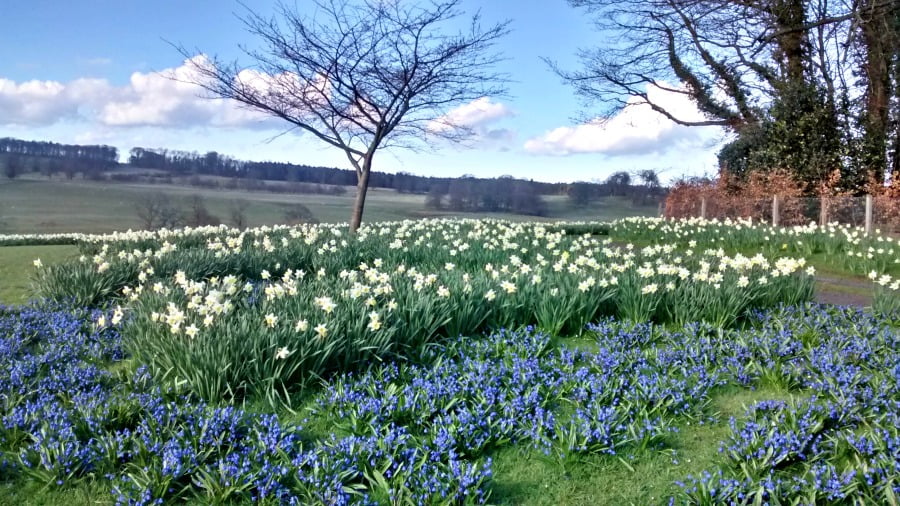 We spent a whole week exploring Northumberland's castles, beaches and islands and I've come up with this list of the best things to do in Northumberland with a toddler.
Read More – 10 Amazing Places To Stay With Babies & Toddlers In Northumberland
Things To Do In Northumberland With A Toddler
1. Alnwick Castle
Forget watching the castles on Mike the Knight – take your toddler to see a 'real' castle in Northumberland. Northumberland is home to over 70 castles which are still standing, and one of the best ones to take toddlers to is Alnwick Castle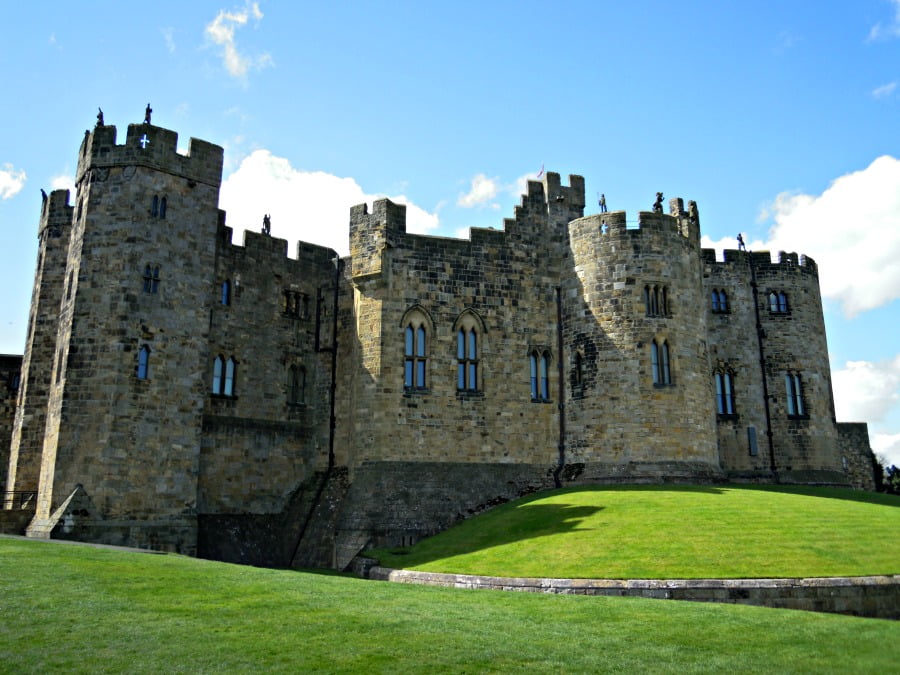 Alnwick Castle is a toddler's paradise – the castle and grounds are very open plan so toddlers can run around and explore, and there are lots of fun activities taking place throughout the day for young children to get involved in. Some of these include dressing up as a knight, learning how to fly a broomstick, playing with old canons or rolling down a hill.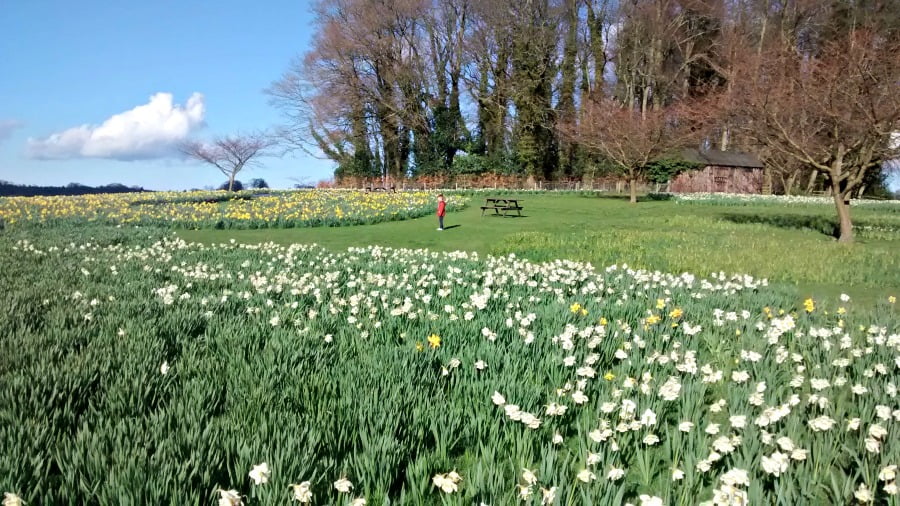 You can go inside the castle, but there are a lot of steps so I would advise leaving your pushchair outside and carrying baby or using a carrier.
Try and choose a dry day to visit as a lot of the activities take place outside. You can read about our day at Alnwick Castle with a toddler here
Top Tip – Combine a day out at Alnwick Castle with Alnwick Gardens and the Treehouse (see below). It's cheaper if you buy a 'combination' ticket online which gives you access to Alnwick Castle and Alnwick Gardens.
2. Alnwick Gardens and the Treehouse
On a sunny day, Alnwick Garden is fantastic day out. There is an enormous water cascade with water rushing down from the top of terraces to just outside the entrance – it's spectacular and toddlers and adults will love watching it. At the bottom of the cascade, there are ride on tractors which my boys loved using to catch water from the cascade in their shovels (take a spare change of clothes and flip flops / sandals!)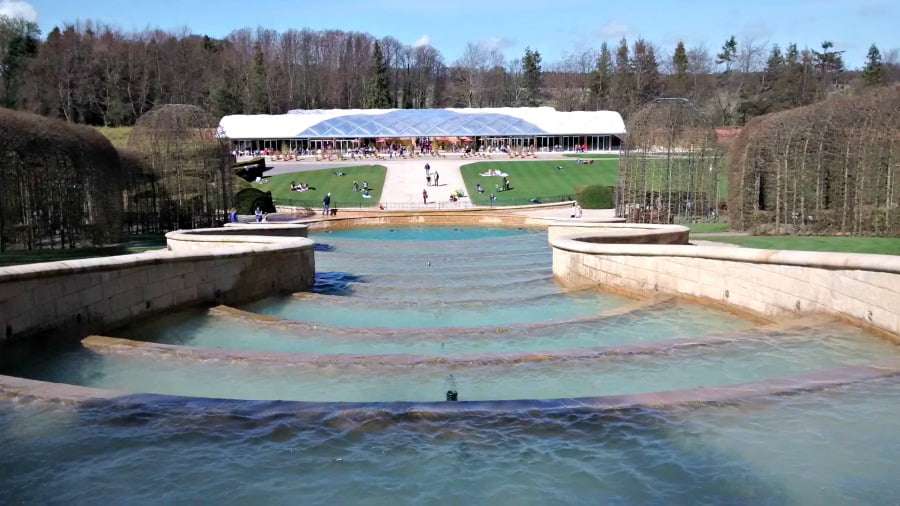 There are lots of different parts to Alnwick Garden for toddlers to explore such as the cherry orchards, maze and labyrinth. There are also lots of water based sculptures, which are lots of fun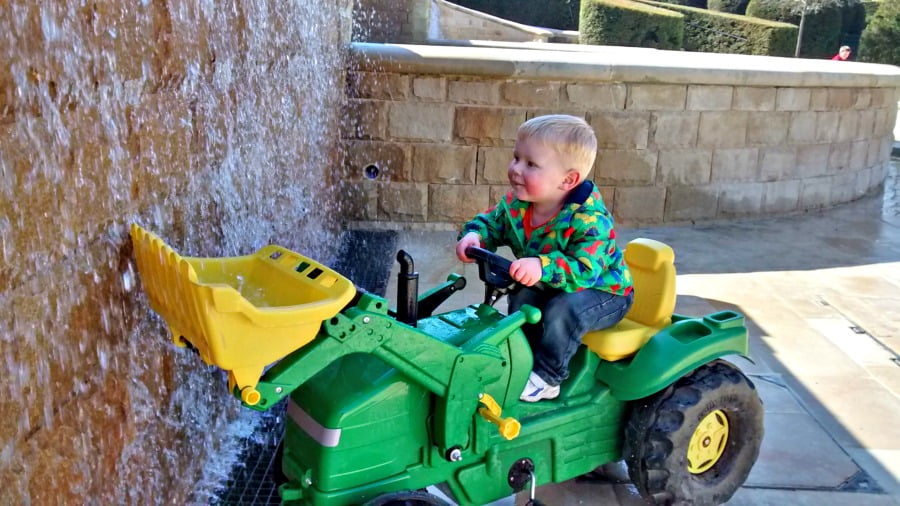 Top Tip – Don't miss a trip to the Treehouse outside Alnwick Gardens and Castles – this is one
of the world's largest treehouses and has wobbly rope bridges and wooden walkways to play on all for FREE!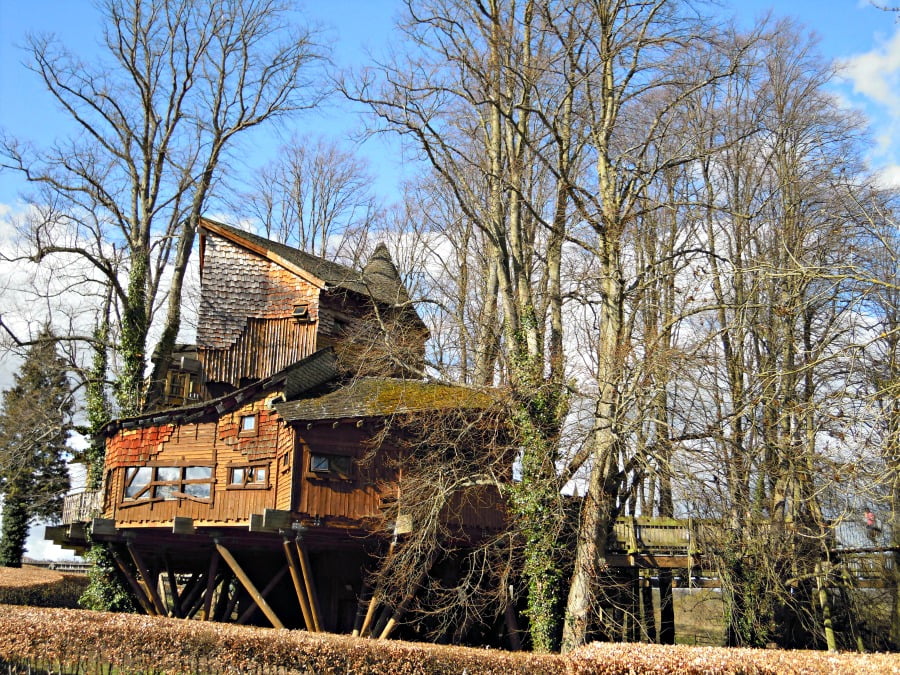 There is a Treehouse Restaurant, which is a little pricey, but the Potting Shed serves sandwiches and light snacks and often has seasonal events such as arts and crafts taking place. There are also woodland walks from the Gardens and Treehouse down the river where you get fantastic views of Alnwick Castle.
Cost
Children Under 4 are Free
Winter Adult Tickets are £7.33 (bought in advance)
Children Winter Tickets are £4.18 (bought in advance)
Tickets are cheaper if you buy them online in advance, and there are 'combination' tickets which give you access to the Castle and Gardens.
3. Cragside
Cragside is a National Trust property near Morpeth which is famous for being the first house in the world to be lit by hydroelectricity. As well as the house, there are vast grounds with lakes, walks, gardens and playgrounds so you can spend a full day here.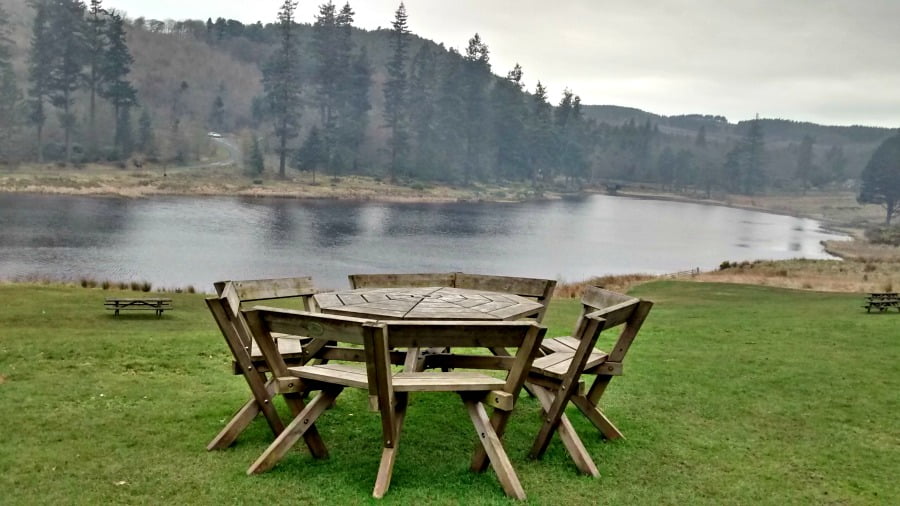 Start by doing the 6 mile drive around the woodland estate to get an appreciation of the size of the estate – there are plenty of lakes, paths and playgrounds which you can stop off and explore on your way around. Bring wellies and a spare change of clothes for your little ones as they will probably get muddy!
Nelly's Moss Lake Walk is a flat buggy friendly walk on a boardwalk around 2 of Cragside's historic lakes. There are Tracker packs for older children to see what they can discover·
The house is open to visitors – pushchairs aren't allowed but you can take a baby carrier in. There are volunteers in each room who are used to children touching!
My 4 year old and 2 year old loved the Young Engineers Zone outside the main house. This little building had a magnetic marble cascade, duplo station, lego station and mecanno to play with. There was also a special event taking place about how the Victorians used to do their washing so they also had a go at this.
Entry to Cragside is free to National Trust members.
4. Lindisfarne
Imagine a toddler's excitement at driving across a 2 mile Causeway from the mainland to the mysterious island of Lindisfarne. The island is cut off from the mainland twice a day, which makes a trip to the island even more exciting as you can see the tides rising and receding throughout the day.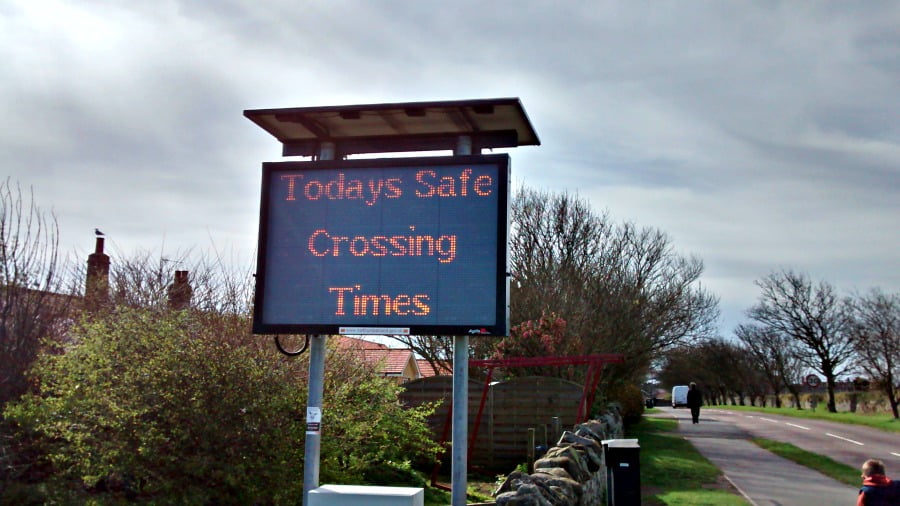 Lindisfarne is perfect for an island adventure. There are loads of rockpools to play in, little beaches and of course Lindisfarne Castle which is perched up on a rocky hill. The castle is owned by the National Trust and from the top you get spectacular views over the water to Bamburgh and the Farne Islands. If you are lucky, you may be able to see seals in the sea below.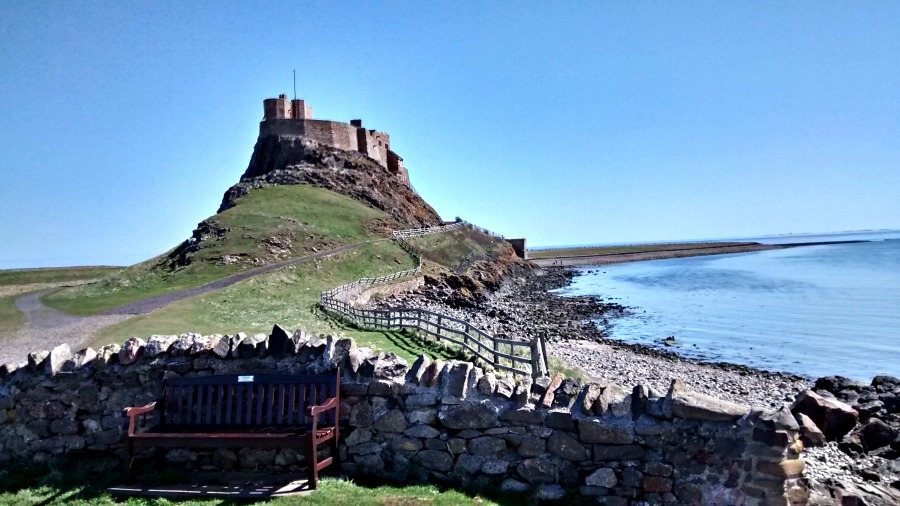 Prams aren't allowed in the castle but there is a buggy park to leave your pram.
Back down at the bottom there are lots of narrow streets and tea shops as well as the Priory.
Parking was £2.40 for 3 hours, and entry to Lindisfarne Castle is free for National Trust members. Check tides times before you cross.
5. A Day Out at Bambrugh
Further down the coast is the village of Bamburgh, overlooked by the majestic Bamburgh Castle.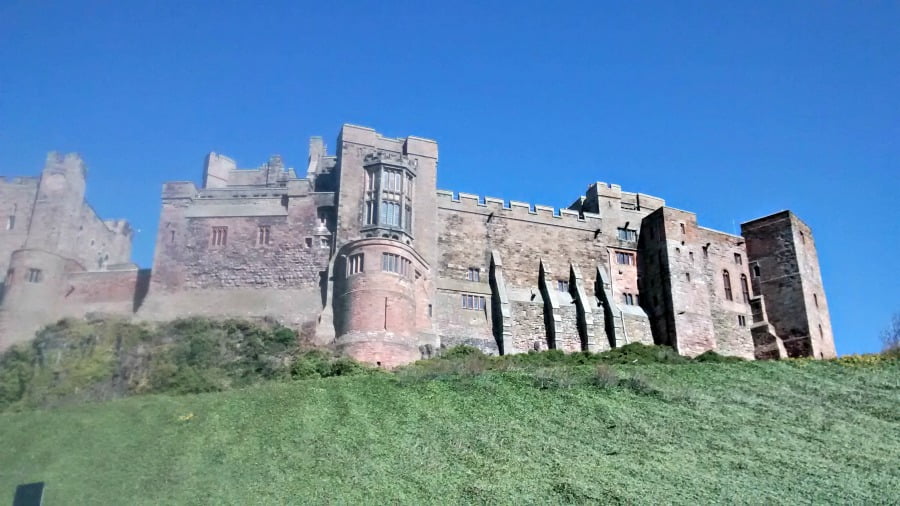 Bamburgh Castle is one of the largest inhabited castles in the country, and there are fantastic views of the castle from the village. The castle is open for visitors if your little one is a castle fan. There is a park at the bottom of the castle with a great little playground in it.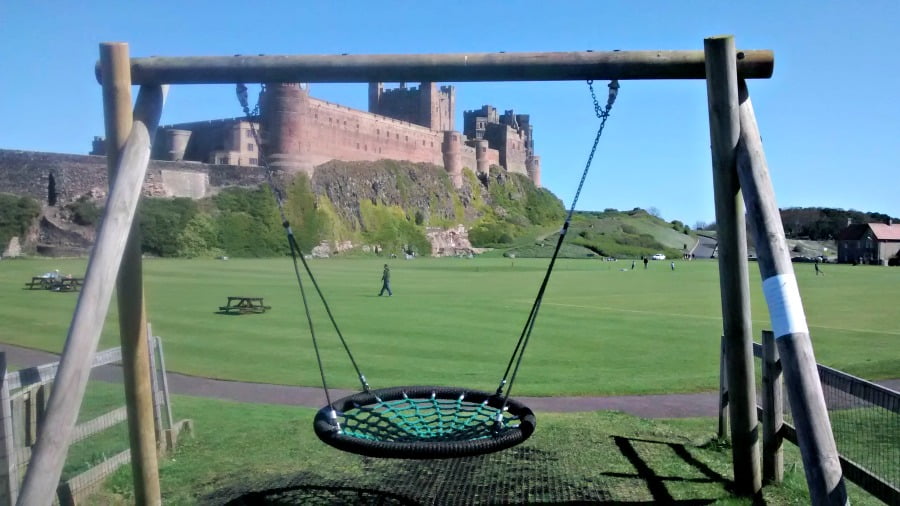 The beach at Bamburgh is spectacular; overlooked by the imposing castle with stunning views over to the Farne Islands. Clamber over the sand dunes to reach it!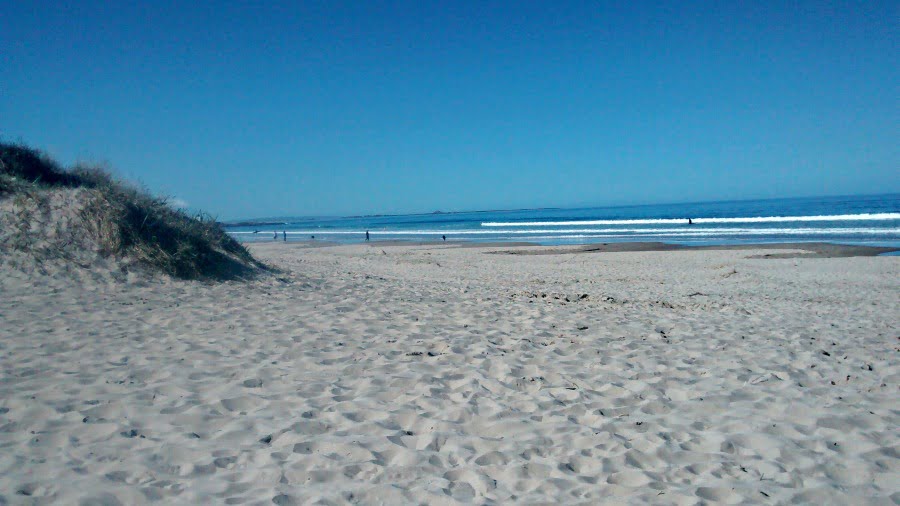 Wyndenwell Ice Cream is THE place to get an ice cream at Bamburgh With over 20 flavours to choose from, you'd be silly to miss this place.
6. Barter Books
Barter Books is one of the largest second hand bookshops in Europe, and is located in a disused railway station in Alnwick.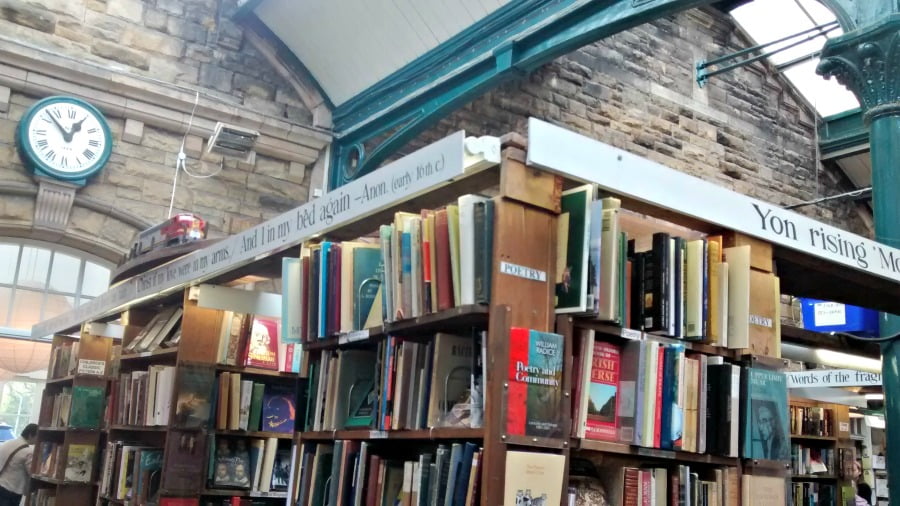 It is a wonderful place to visit – the building itself is full of character and has thousands of second hand books to browse through. There is a Children's Room, which is full of books and toys, and best of all there is a model railway running along the top of the book shelves.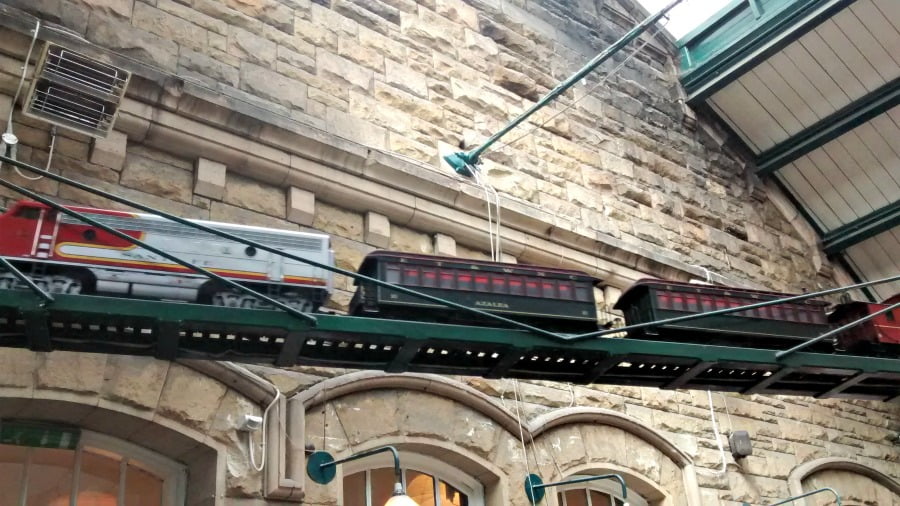 Barter Books is a great place to visit on a rainy day as there are open fires and a station buffet serving drinks and snacks.
7. Beadnell Beach
Beadnell Beach is one of the best beaches in Northumberland for toddlers. Its horseshoe shape around the Bay means that it is sheltered and a great place for paddling and digging on a sunny day. The beach is backed by sand dunes and the sand is fine and golden – everything you need for a day at the beach!
8. Stick Man Trail at the Kielder Forest
Join Stick Man and the gang on a forest adventure at Kielder Water and Forest Park. Help Stick Man get back to his family with this self led trail around the forest park discovering clues and taking part in activities along the way. As well as taking part in Stick Man's adventure, toddlers will learn about the forest and the wildlife which lives there.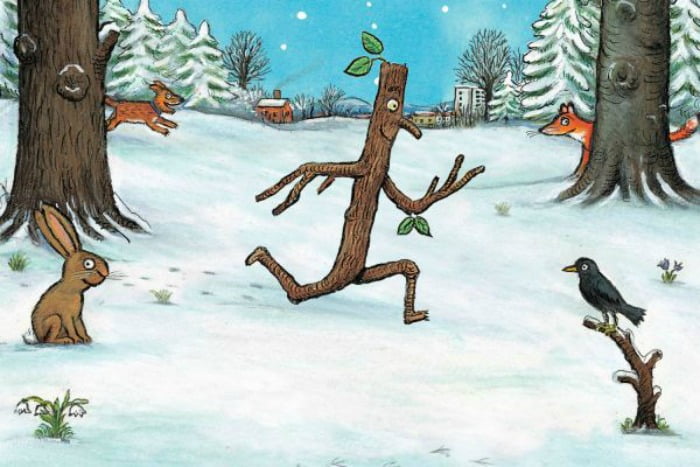 Activity packs are available for £3 including activity leaflet sheets to create your own Stick Man rubbing and pipe cleaners to make your own Stick Man, plus crayons and pencils.
9. Whitehouse Farm Centre
There are loads of animals to see at Whitehouse Farm Centre including farm animals, mini beasts, owls, meerkats, exotic animals and rare breeds. Animal food is available for just 50p a bag so little ones can have a go at feeding the cows, sheep, ponies, llamas, alpacas and goats. In addition to the animals, there is an adventure playground, tractor rides, pedal tractors, indoor car racing and a soft play area.
There is a café onsite as well as a picnic area and an indoor barn for picnics in case it rains.
10. Heatherslaw Light Railway
Train mad toddlers will love a 4 mile return journey on the Heatherslaw Railway (the most northerly steam railway in England) pulled by Bunty and Lady Augusta, the steam locomotives. The trains pass through fields with animals in them so there is plenty to look at on the way, and there is an English Heritage castle and tea room at Etal when you arrive. You can explore the castle, have a coffee and a cake and head back on the train to Heatherslaw Station.
These are my recommendations on the best things to do with toddlers in Northumberland but I'd love to know yours too in the comments below.