3 Toddler Friendly Bike Rides In The Peak District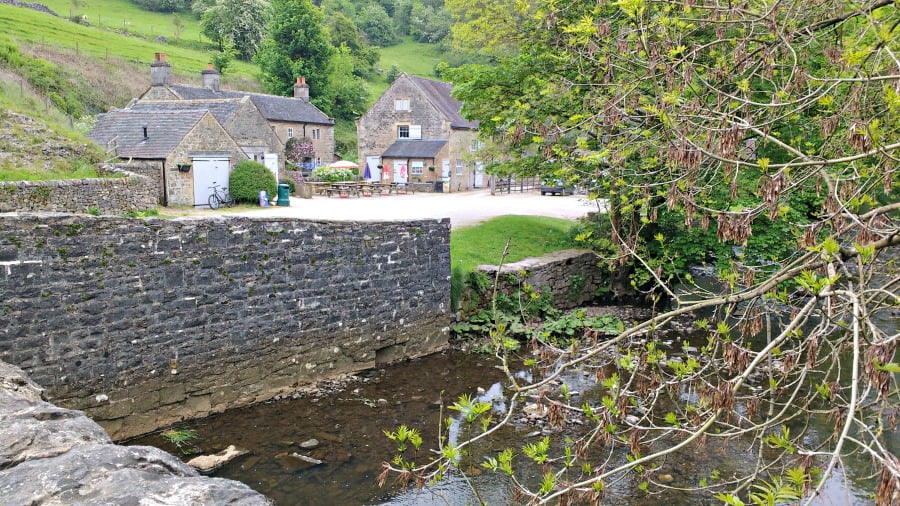 Bike is one of best ways to explore the spectacular scenery of the Peak District.
There are loads of toddler friendly bike rides in the Peak District – all of which are wide, traffic tree and flat.
But which are the best cycle trails for toddlers in the Peak District?
Toddler Friendly Bike Rides In The Peak District
As well as being mainly traffic free, the cycling trails in the Peak District are well designed with bike hire shops dotted around them where you can hire baby seats, tag a longs, and even bikes if you don't have them.
There are also plenty of places to stop off at along the way for a snack or an ice cream. Some of the trails are too long for little legs to pedal along in one go, but there are plenty of places to join and leave the trails (with car parking) so you don't have to cycle along the whole distance in one go.
The cycle trails also pass through the very best of the Peak District countryside so there are stunning views along the way, as well as some cool things like caves to explore!
1. Manifold Valley Trail
This is our favourite cycling trail in the Peak District! This family friendly cycle trail runs from Swainsley to Wetton Mill passing past Thor's Cave, along the route of the disused Leek and Manifold Valley Railway. It was the first railway path to be created in Britain following the closure of the Leek and Manifold Valley Light Railway in 1934 after just 30 years of service.
The trail follows the Valley floor so is more sheltered than other trails including the Tissington Trail. It also follows the path of the Manifold and Hamps rivers so there is always plenty to see as you cycle through wooded areas, farms and fields.
We parked at Waterhouses and cycled down the Manifold Valley Trail past the Lee House Tea Room which is 1.5 miles down the Trail. We carried on for a bit and then went back to the Lea House Tea Room for lunch outside in their garden!
Toilets and refreshments are also available at Wetton Mill.
The trail is quite narrow in places, and is shared with horses and walkers so it can get busy at times. There is a 2 mile section of the trail which is shared with motor vehicles (we managed to avoid this bit).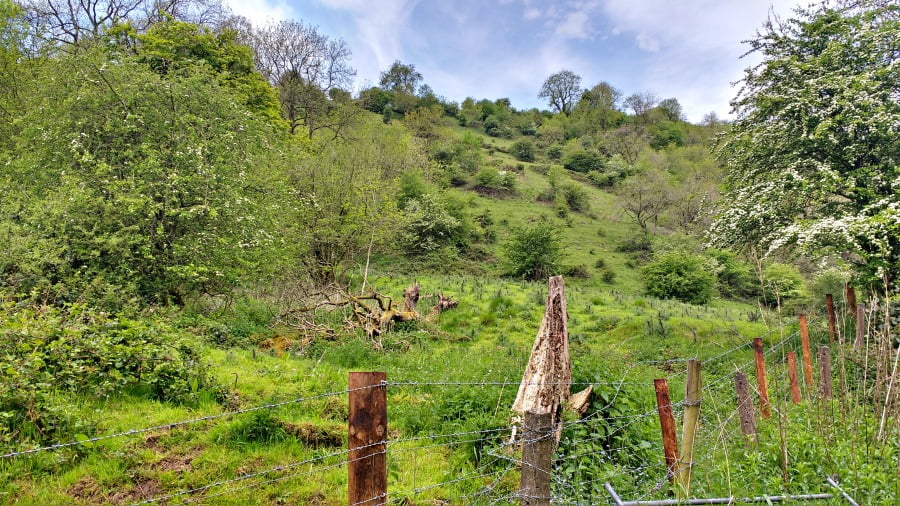 Manifold Valley Fact File
Distance: 9 miles
Where:The Manifold Valley Trail starts at Hulme End and ends at Waterhouses Old Station Car Park.
Terrain: Nice, gentle trail which is tarmacked and mostly traffic free. There is a small part of it (Swainsley to Wetton Mill) which is through a tunnel which is shared with motorized vehicles.
Things To See On The Way: How about a spooky cave? Thor's Cave overlooks the Manifold Valley and was inhabited by cavemen in the Stone Age. It's a steep climb up (and maybe too much for some toddlers) but you will be rewarded by fine views once you get up there.
Cycle Hire – You can hire bikes from the Brown End Farm Cycle Hire or the Manifold Track Cycle Hire Centre
Route Map – Click here for a route map of the Manifold Trail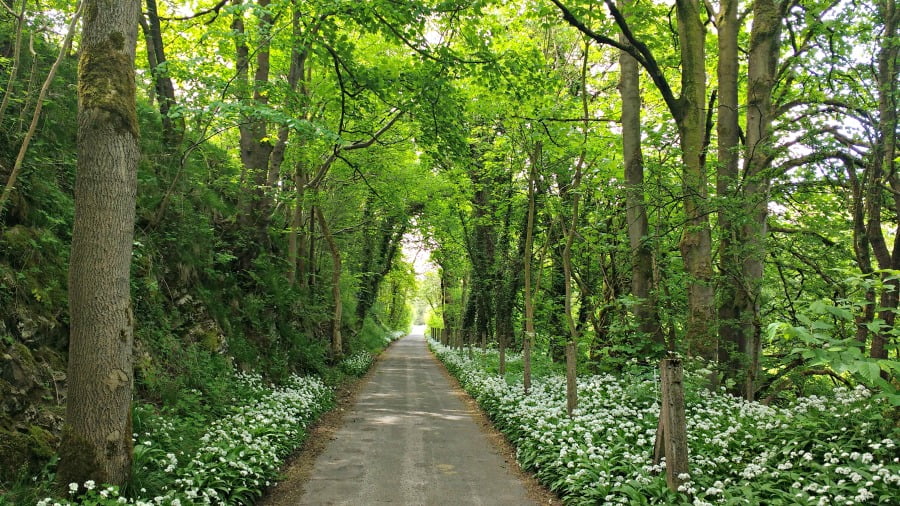 2. The Tissington Trail
The Tissington Trail was originally the route of the Buxton to Ashbourne railway line which opened in 1899. In its heyday, it carried high speed trains from Manchester to London, and a daily train used to deliver milk from the Peak District farms to Finsbury Park in London. Nowadays it is used by cyclists, walkers and horse riders to traverse the Derbyshire Dales and explore the pretty village of Tissington.
Although, the Tissington Trail is flat, we found the service to be a bit more bumpy and uneven than the Monsal Trail and Manifold Valley Trail. This wasn't a problem for our 6 year old on his bike, but it was a bit harder for our toddler on his balance bike to ride on.
Tissington Trail Fact File
Distance: 13 miles
Where: Between Ashbourne and Parsley Hay
Terrain: Mainly flat, but the trail can be a bit bumpy in places. Traffic Free.
Things To See On the Way: The village of Tissington has a few places to eat if you are looking for a lunch stop. The Tissington Trail also passes near National Trust Ilam Park and Dovedale.
Cycle Hire: Ashbourne Cycle Hire is a bike hire shop situated at the southern end of the Trail.
Route Map: Click here for a route map of the Tissington Trail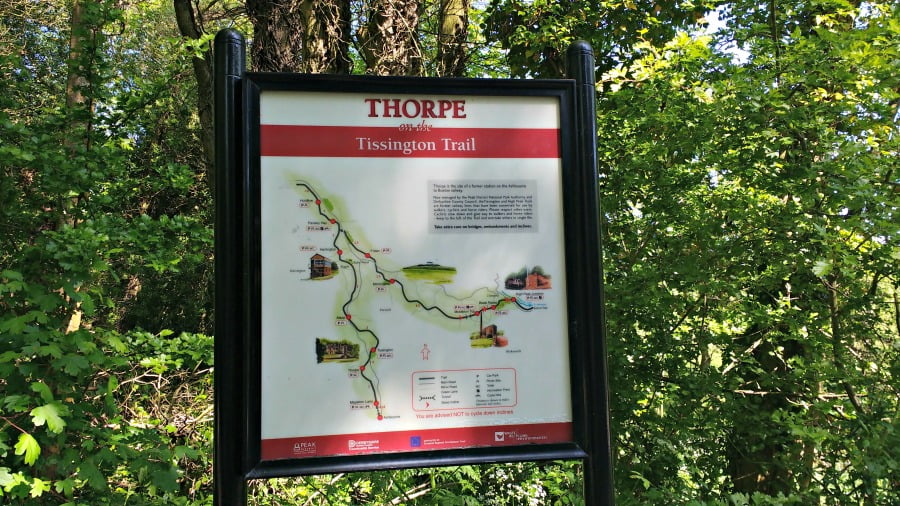 3. The Monsal Trail
The Monsal Trail is a traffic free cycling trail starting from just north of Bakewell running for 8.5 miles along the route of the former Midland Railway right through the centre of the Peak District.
It is totally traffic free so it's perfectly safe for toddlers.
There is loads to see along the Monsal Trail including passing through 4 former railway tunnels, going over the magnificent Monsal Viaduct and following the path of the River Wye.
Depending on which way you do it, you can also pop into Bakewell afterwards for a potter round this famous town and a slice of Bakewell Tart! There is a slight gradient coming out of Bakewell on the Trail so factor this in when deciding which way to travel.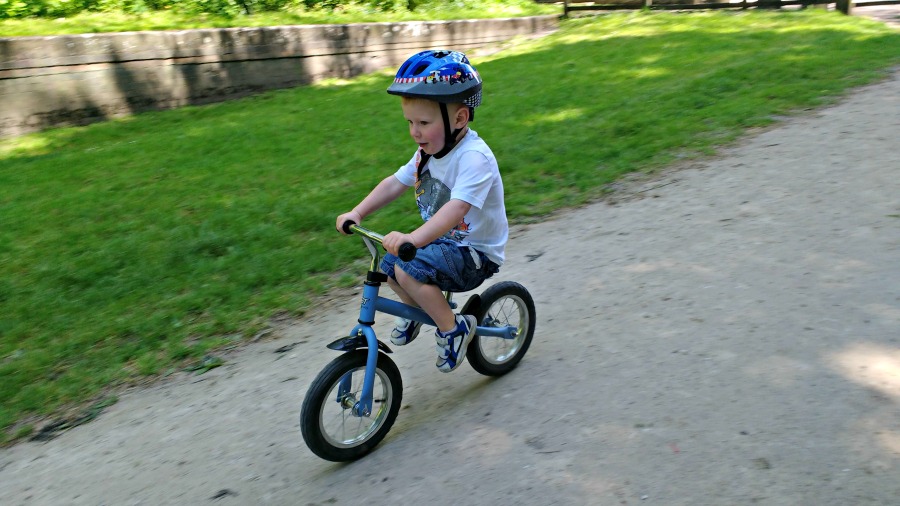 Monsal Trail Fact File
Distance: 8.5 miles
Where: Between Blackwell Mill in Chee Dale and Coombs Road at Bakewell
Terrain: Traffic free
Cafes: Cake lovers will love the Monsal Trail Cake Walk http://www.monsalhead.com/caketrail.pdf, which guides visitors along the trail stopping off at traditional tea rooms, cafes and restaurants along the way.
Cycle Hire: Bikes, tag-a-longs, trailers and bike seats can be hired at Hassop Station or at Blackwell Cycle Hire at the beginning of the Monsal Trail
Route Map: Click here for a route map of the Monsal Trail