59 BEST Things To Do In Yorkshire With Toddlers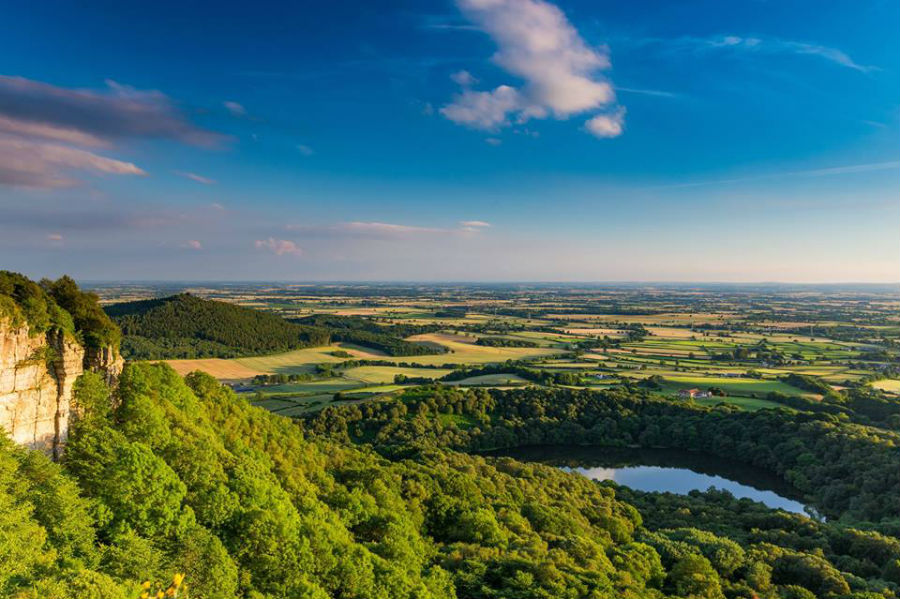 Discover the best things to do with toddlers in Yorkshire including amazing days out, train rides, world class museums and theme parks which are perfect for toddlers!
Read More 25 Awesome Baby And Toddler Friendly Places To Stay In Yorkshire
#1. The National Centre For Birds of Prey, Helmsley
Don't miss a day out at the National Centre For Birds Of Prey. Run by a team of passionate bird of prey enthusiasts, this fantastic visitor attraction situated at the magnificent Duncombe Park estate is a must visit day out. As well as seeing birds of prey such as the tiny terrestrial Burrowing Owl to the mighty Steller's Sea Eagle, the National Centre for  Birds of Prey houses the largest collection of birds of prey in the north of England.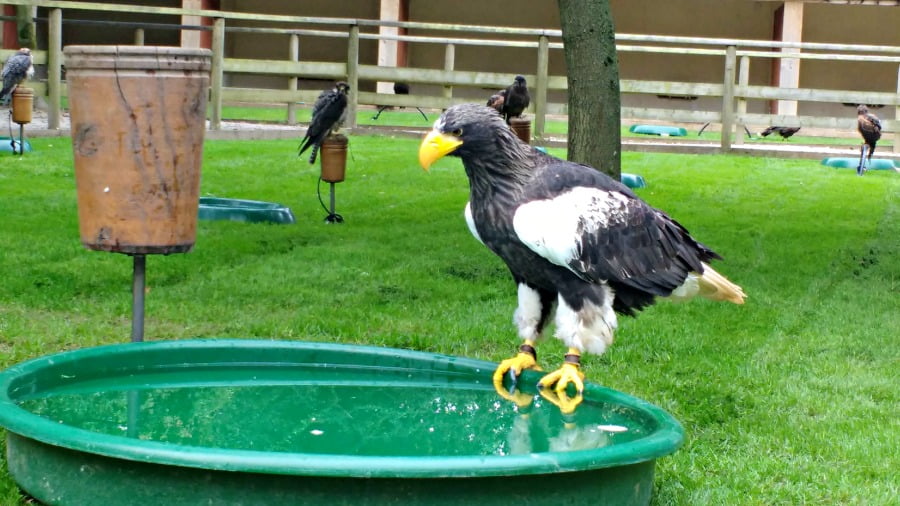 The highlight of the day are the Flying Displays which happen 3 times a day with different birds in each show. Packed full of interesting facts about the birds, with plenty of flying action, these demonstrations are perfect to keep a toddler's attention span. There is also a free ink stamp trail and a free word search/colouring in sheet for younger visitors.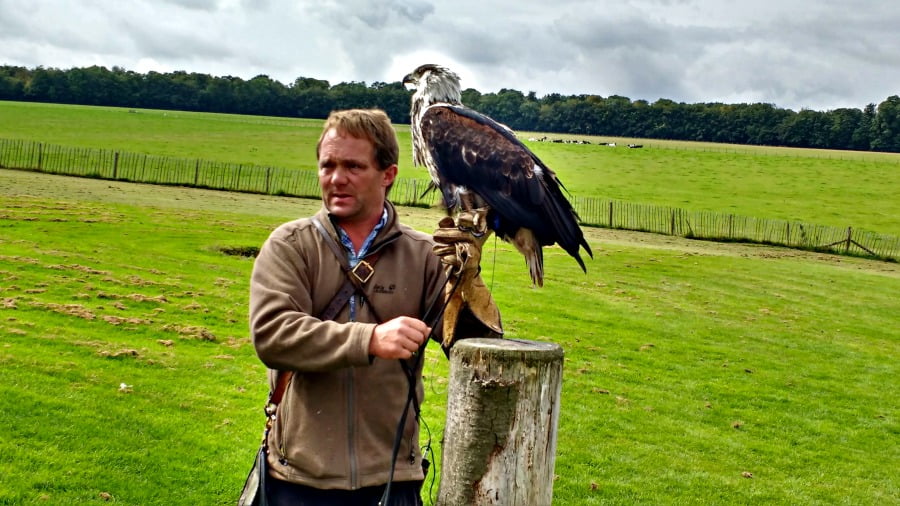 Also, once you got your wrist band you can come and go as much as you like during the day. So you can pop down to Helmsley for a wander and then go back to the National Bird of Prey Centre for the afternoon flying demonstrations.
Learn More – National Centre For Birds Of Prey
Read More 11 Reasons To Take Your Toddler To The North York Moors National Park This Year
#2. The Studfold Adventure Trail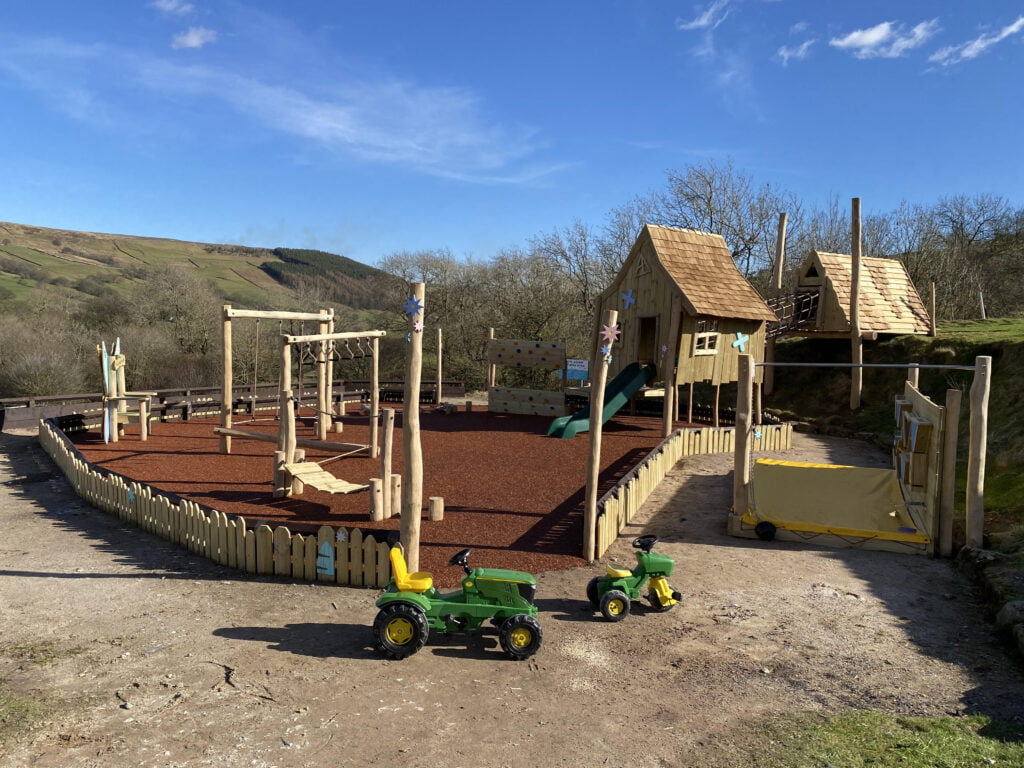 The Studfold Adventure Trail in Nidderdale, North Yorkshire is a 1.5 mile farmland trail packed full of activities to interest and excite toddlers. There are clues, fairy houses, sensory boxes, go karts, den building, bird hides and a brand new playground along the trail. The trail is very reasonably priced and picnics can be ordered and delivered to the end of trail – plus there is a Cafe onsite.  Due to the trail passing through fields, I would recommend baby carriers rather than buggies. Pick a nice dry day to do it too.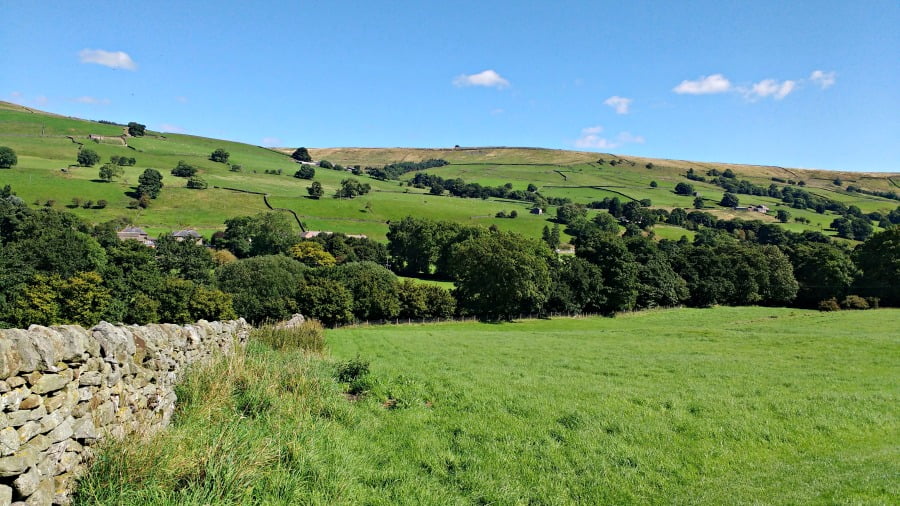 Learn More – The Studfold Trail
#3. Eden Camp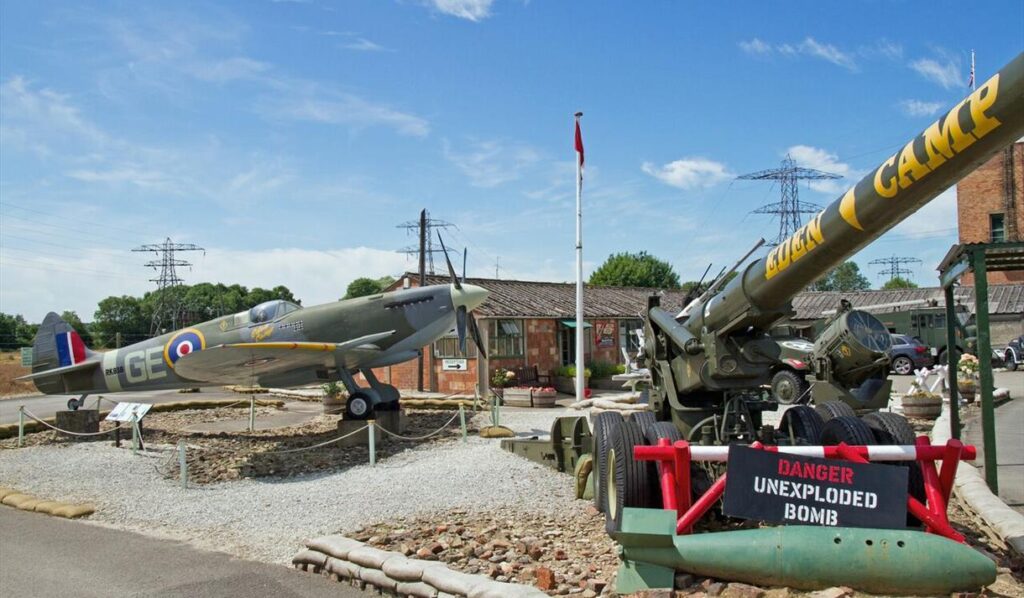 Housed in a former Prisoner of War camp, Eden Camp is an award winning museum which incorporates the sounds, smells and lights to transport you back to World War 2.  Families can learn about rationing, explore the inside of a U-Boat and see loads of vehicles from World War 2 including tanks, aircraft and mini submarines.  There's also a new playground just for Under 5's including a huge basket swing and a Watchover Tower in full Eden Camp spirit!
Learn More – Eden Camp
#4. National Coal Mining Museum
High up on the hills outside of Wakefield is the National Coal Mining Museum, which tells visitors about the fascinating history of coal mining in Yorkshire. Children aged 5 and over can go on an underground pit tour, but toddlers will love seeing the pit ponies, the outdoor nature trail and playground and the Little Diggers indoor soft play.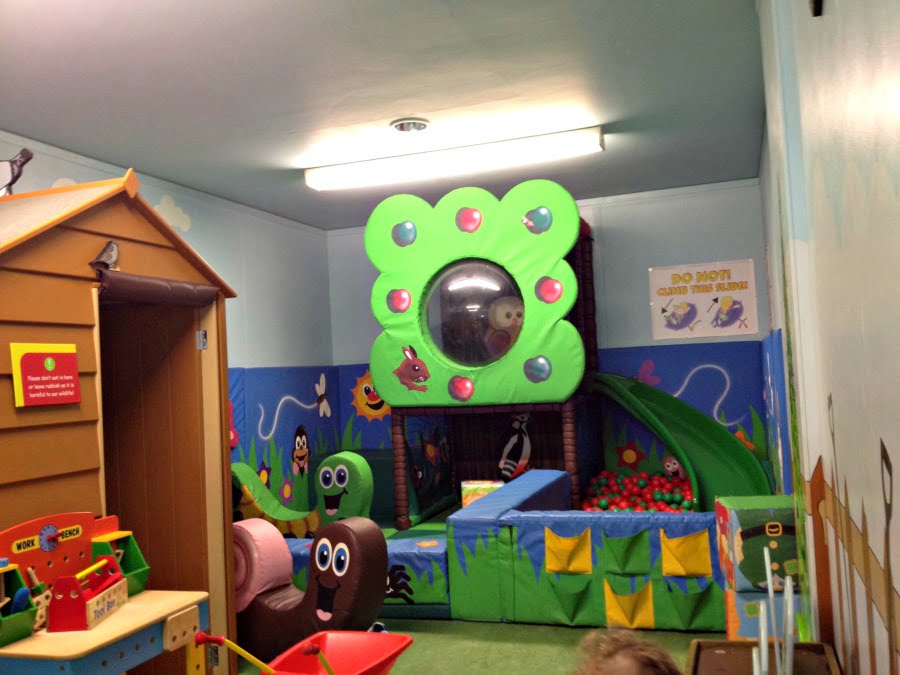 #5. Birchfield Ice Cream Parlour, Harrogate
This family run farm combines two things toddlers love; cute animals and ice cream. The farm make their own ice cream, and serve amazing milkshakes, waffles and sandwiches and snacks in their café. The farm is also open to the public and has pigs, sheep, cows and guinea pigs to see as well as a straw bale mountain, woodland walk and den building. You may even be lucky enough to bottle feed some lambs!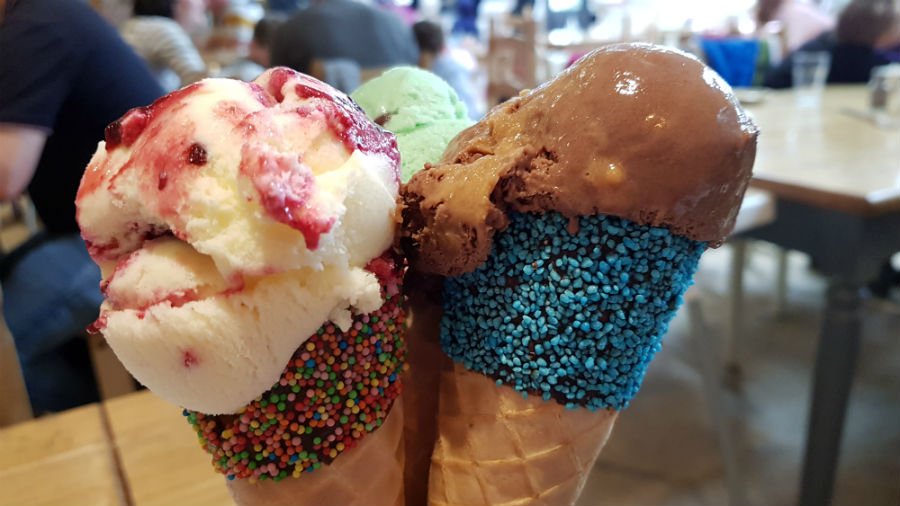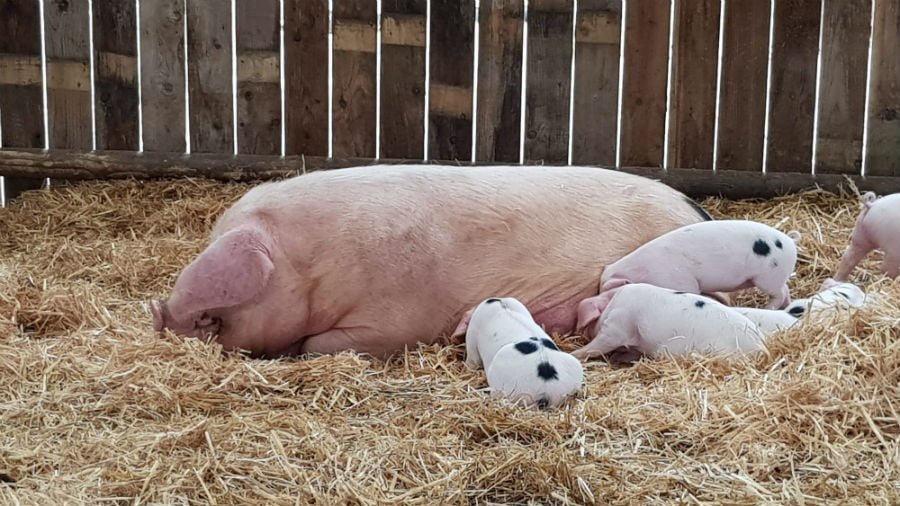 Learn More – Birchfield Ice Cream
#6. Mother Shipton's
Mother Shipton's is a famous Yorkshire attraction which tells the story of Mother Shipton and the Petrifying Well.  Families can follow the woodland trail to see the Petrifying Well, Wishing Well and Cave where Mother Shipton was born before having a play in the adventure playground. There are themed events in the school holidays and plenty of picnic benches with scenic views of the ancient forest and River Nidd. Dogs on a lead are welcome in all areas except the adventure playground, and there are two vintage style refreshment kiosks which serve scooped ice cream, artisanal coffee, freshly made sandwiches and light refreshments.  Please note there are 3 sets of steps to get to the Cave, Well and Museum, so pushchairs can't get past this point. There is a shelter to park pushchairs and a sling is recommended for babies.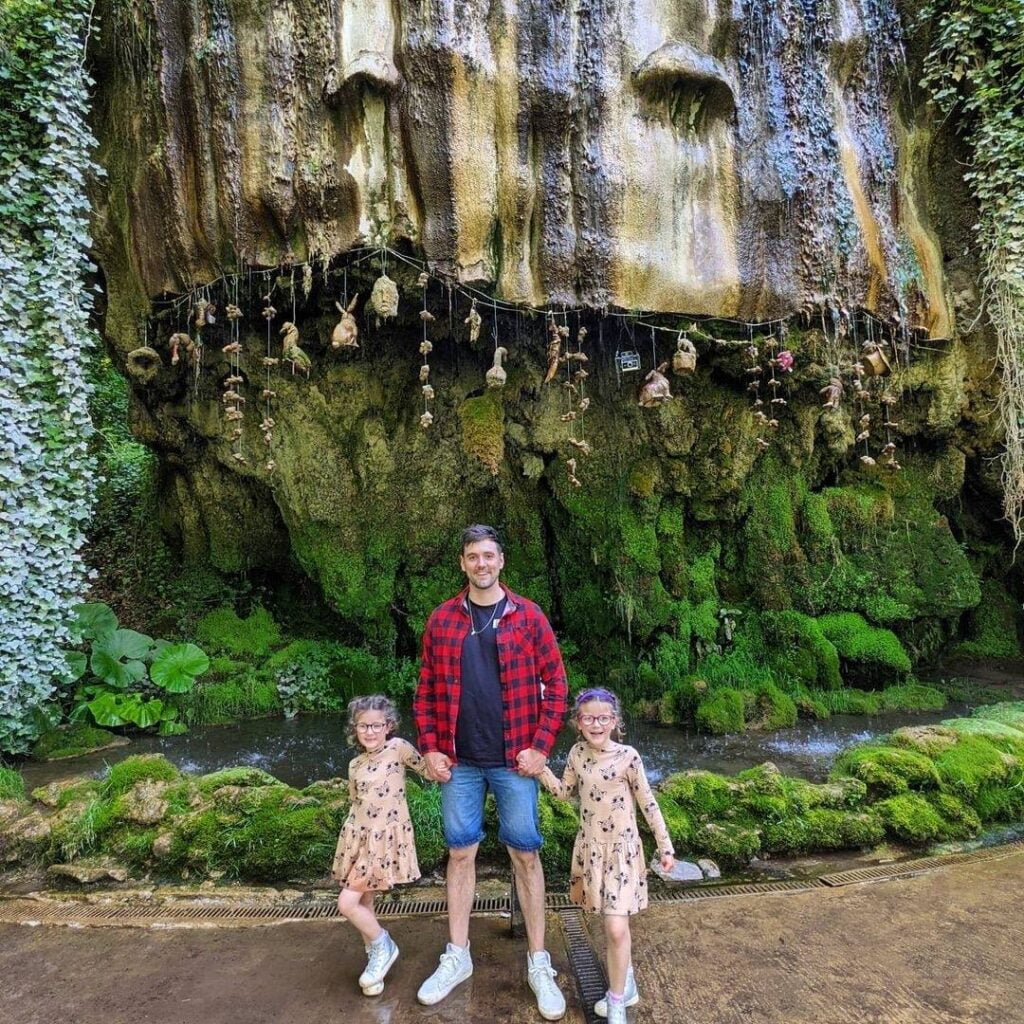 Learn More – Mother Shiptons
#7. Newby Hall
This is one of Britain's finest Adam Houses, but also has loads of outdoor activities for toddlers. Newby Hall doesn't just have an adventure playground– it has an Adventure Garden with toddler swings, climbing frames, and pedalo boats. There is also a miniature train ride and a Tarantella dancing water play area which toddlers will love playing in on a hot day.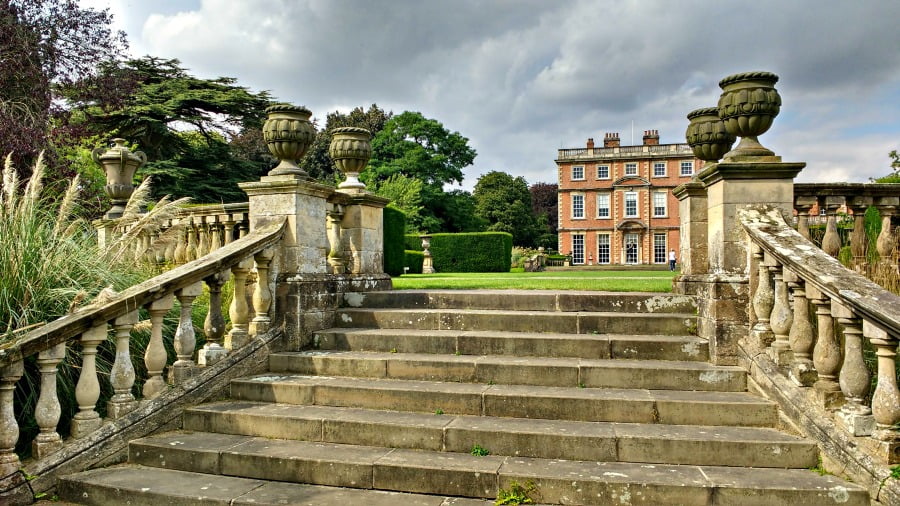 #8. The Yorkshire Air Museum
This independent air museum has loads of beautiful aircraft from World War 2 and before. You can't go in many of the planes, but they are impressive to see from the outside and the NAAFI system café is worth a visit. A great day out for toddlers who like planes and 'big things'. Make sure you pick up a copy of the 'Future Pilot' Treasure Trail!
#9. National Railway Museum
One of our favourite days out – a must for train fans. See famous engines like the Mallard and Japanese Bullet train in this wonderful free museum right next to York Railway station. There is also regular storytelling sessions and a small under 5's soft play area. Plus, you can get the land train into York city centre afterwards.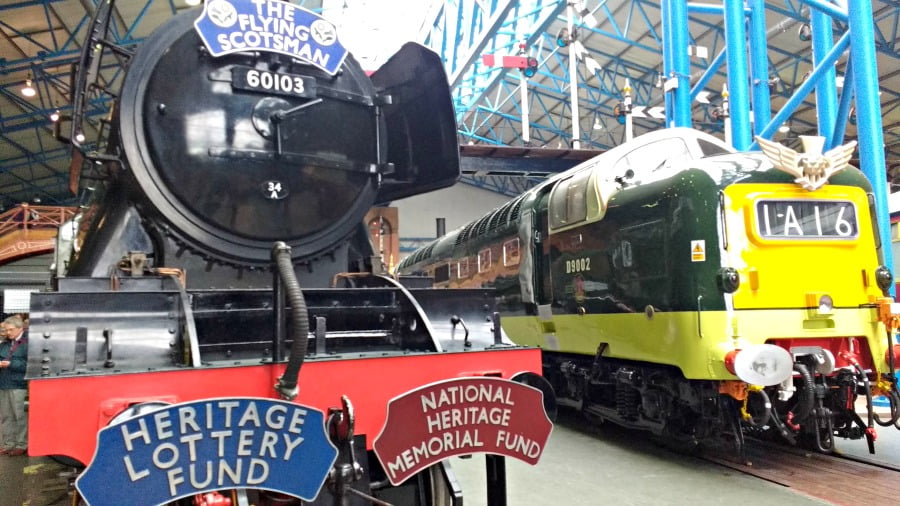 #10. York Maze
A fantastic day out in the summer. More than just a Maze, the York Maze has an amazing sand and water playground, slides, painting, tractor rides and much more. Read all about the York Maze for toddlers here
Read More Discovering York With Toddlers: Where To Stay, What To Do & Where To Eat
#11. Bolton Abbey
For just £10 per car, the whole family can have a day out exploring the Bolton Abbey estate on the edge of the Yorkshire Dales. Toddlers will love the woodland walks, playing on the river beach and paddling in the river – don't forget your wellies! Seasonal events like the Welly Walk adventure trail and the Easter Egg hunt are loads of fun too. Finish your day off with a trip to Billy Bob's Ice Cream Parlour!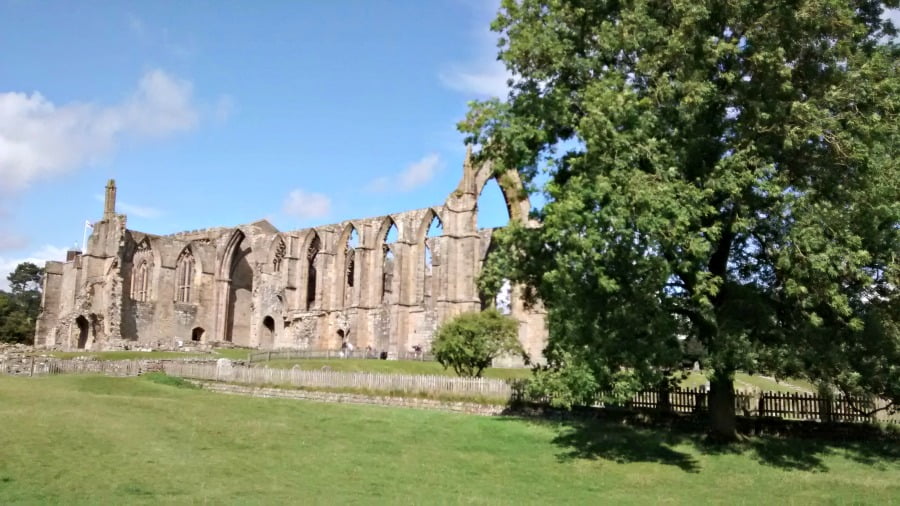 #12. Eureka, Halifax
We love days out at the Eureka!, which is the National Children's Museum in Halifax. Toddlers will love pushing their trolley around the pretend M&S Simply Foods shop, getting arty in the Creativity Space or cooking up a storm in the kitchen. Plus, you can eat your picnic lunch in a train carriage outside in the grounds – what could be better?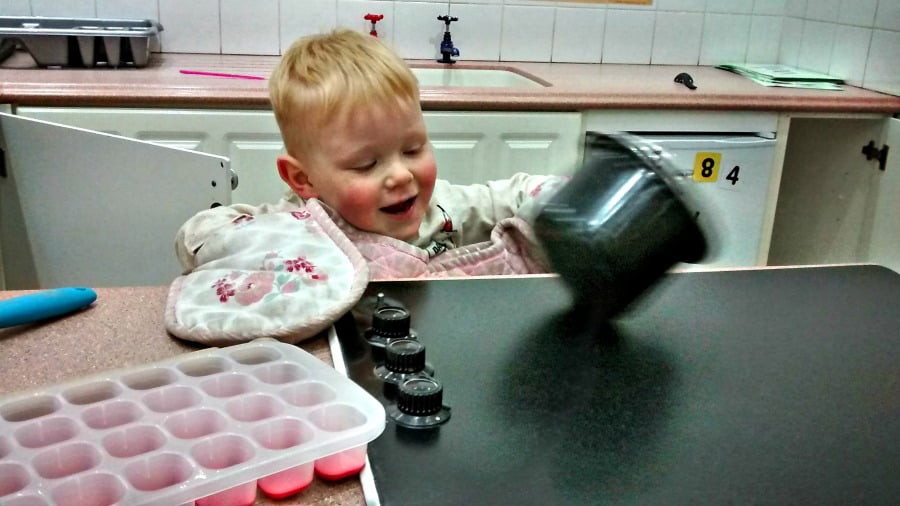 #13. RHS Harlow Carr
Don't be nervous about taking toddlers to the RHS Harlow Carr gardens in Harrogate! These gardens are really family friendly with a treehouse playground, I Spy trails and a fantastic hill for rolling down. Take a look at these pictures of a day out at Harlow Carr with a toddler to see why it is such a good idea!
#14. Piglets Adventure Farm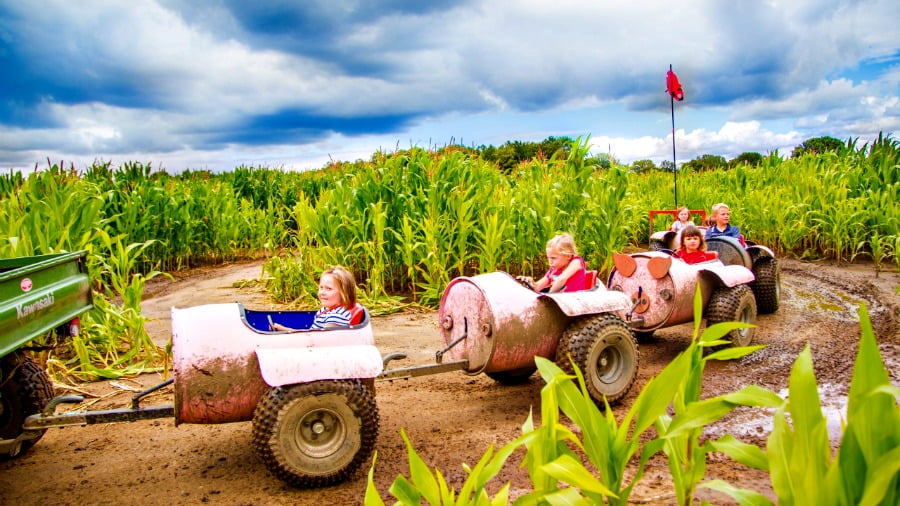 Just a hop, skip and a jump from the city of York is the fantastic Piglets Adventure Farm which has full on fun for children of all ages. More than just a farm, Piglets has loads of cute animals, playgrounds, trails and events to entertain even the most difficult to please toddler!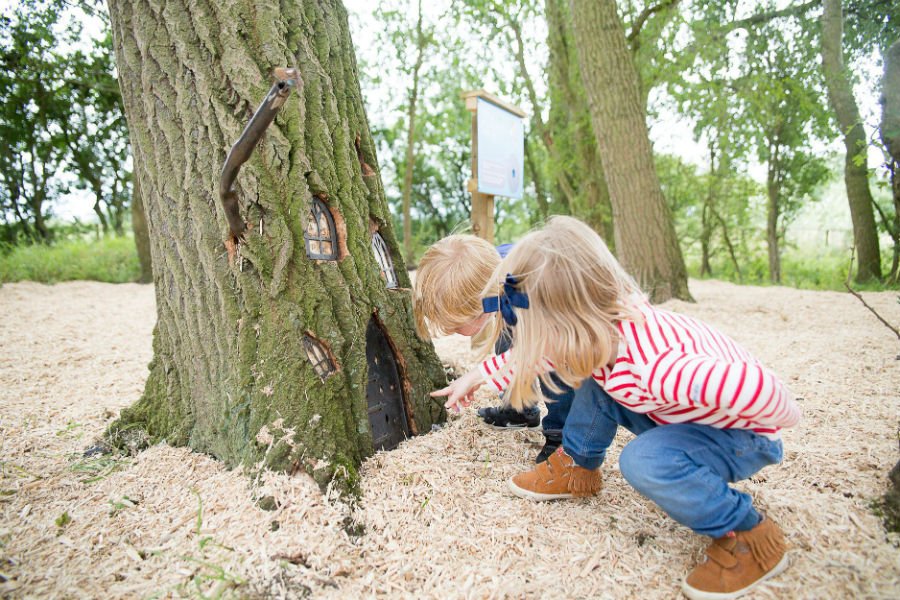 Learn More – Piglets Adventure Farm
#15. The Yorkshire Arboretum and Castle Howard
Located next door to each other, the Yorkshire Aboretum and Castle Howard are great ways to let toddlers or young children burn off some energy. Named England's Best Stately Home' by the Lonely Planet, Castle Howard certainly packs a punch in terms of its splendour and grandness. There are vast grounds to explore including an adventure playground and boating lake – don't forget your picnic!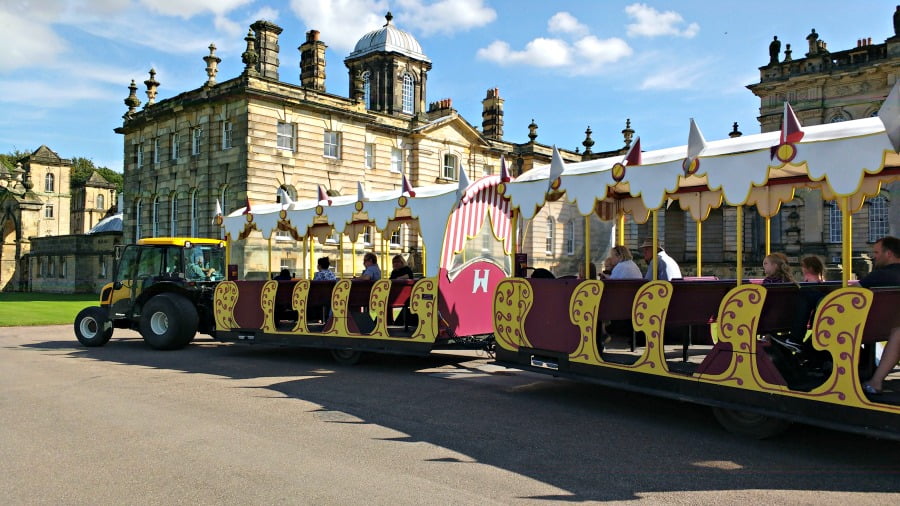 The Yorkshire Arboretum is set in 120 acres and a is a showcase of an extraordinary tree collection in a stunning landscape, with a woodland playground, shop, café and busy events programme. There aren't many paths so it is the perfect place to just run around and explore. When we visited, the visitor centre staff gave my children some cardboard with sticky tape they could pull off and stick things that they found in the Arboretum. The café is well worth a visit too!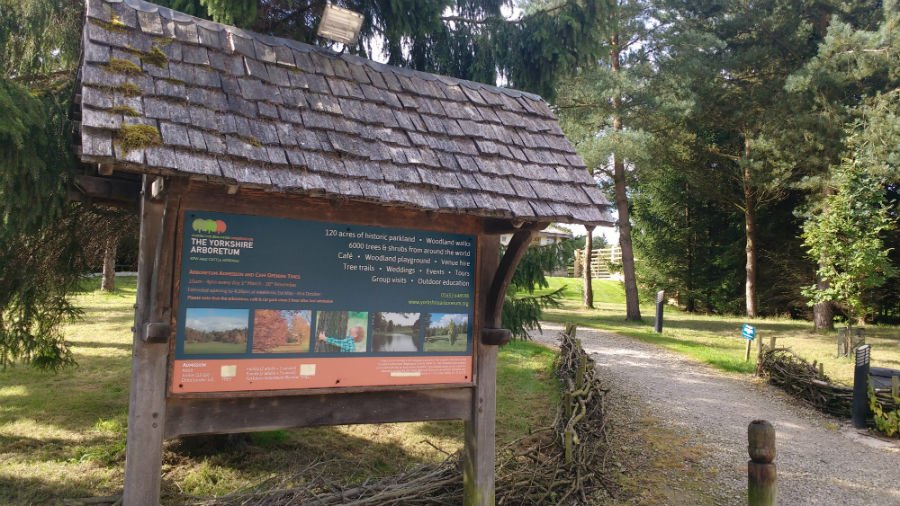 Train Rides for Train Mad Toddlers
#16. The North York Moors Railway
We loved our day out on the North York Moors Railway. Catch the train from the market town of Pickering in North Yorkshire and ride in style across the North York Moors to the seaside town of Whitby. Alternatively, you can hope off in Grosmont and have lunch at the fabulously family friendly Old School Coffee Shop.
#17. Embsay and Bolton Abbey Steam Train
For toddlers with a short attention span, a 15 minute ride on the Embsay and Bolton Abbey steam train is the perfect way for them to get their train fix. Park at Embsay (free parking) and take the train to Bolton Abbey Train Station which is about a 1 mile walk from the Bolton Abbey estate itself. The walk is on little footpaths so baby carriers are recommended instead of buggies.
The Keighley and Worth Valley Railway in West Yorkshire runs steam trains 5-miles up the Worth Valley to Haworth and Oxenhope. You can relive memories of the 1970's film, The Railway Children, see where it was filmed and even see five of the carriages which were used in the film.
#19. The Middleton Railway
Ride on the world's oldest working railway in South Leeds. Take this historic train on a 15 minute train ride to Middleton Park where you can have an ice cream and a run around before catching the train back to Middleton.
#20. The North Bay Mini Railway in Scarborough
The NBR was built in 1931 and runs for aprox 1.4km in Scarborough between Peasholm Park and Scalby Mills, which is the station for the Scarborough Sealife Centre.
Places To Take Toddlers Swimming In Yorkshire
#21. Ilkley Lido
I can't think of a better place to take a dip on a hot summer's day than Ilkley Lido. This outdoor swimming pool overlooks Ilkley Moor, and is the perfect place for a swim and a picnic. The lido is only open in the summer months – check website / Facebook page for more details.
This indoor pirate themed water park is full of slides, flumes and a wave pool. You can also have a game of ten pin bowling after your swim!
#23. Alpamare (Scarborough)
Opened in 2016, Alpamare is a waterpark in Scarborough with an indoor wave pool, splash and water area and outdoor infinity pool and garden pool heated to a toasty 35 degrees. An adult ticket is £19 and under 6's are free.
#24. Helmsley Open Air Heated Swimming Pool
There is also a heated outdoor swimming pool in the gorgeous market town of Helmsley. Have a dip and then grab some cake afterwards!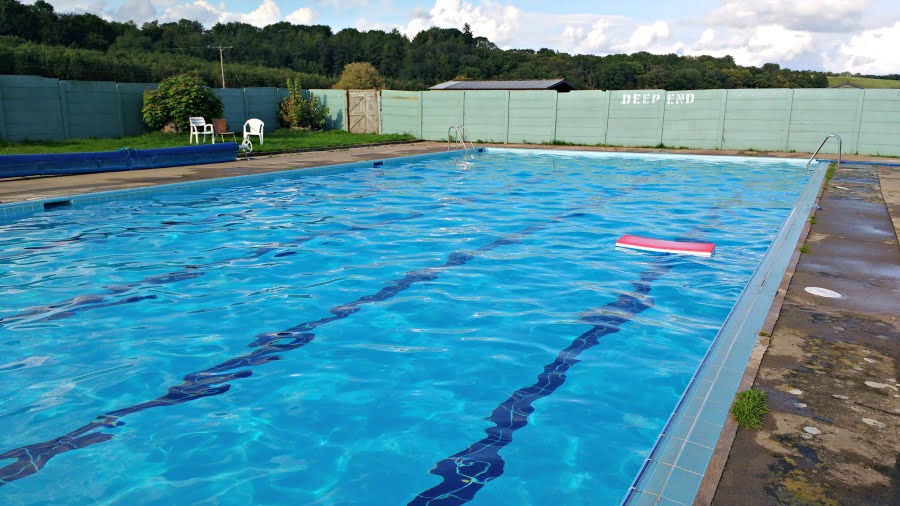 #25. Splish Splosh at Flamingoland
You will be lucky to stay dry at this water park at Flamingoland where you can play in fountains, water jets and even water canons.
#26. Seaside Paddling Pools
If paddling pools are more your toddler's thing, check out the free paddling pools at Filey and on West Cliff Bay at Whitby.
National Trusts For Toddlers In Yorkshire
We are big fans of the National Trust, and there is no shortage of fantastic National Trusts to visit with your toddler in Yorkshire. These are some of our favourites.
#27. Fountains Abbey and Studley Royal
This is a World Heritage Site near Ripon in North Yorkshire. There is so much to do here that you will be lucky to fit it all into one day. Toddlers will love the new adventure playground, seeing the deer park and exploring the woodland and parkland in this vast estate. There are plenty of cafes and tea rooms dotted around too!
#28. Nostell Priory
Another great National Trust with a new cycle path and woodland adventure playground.
#29. East Riddlesden Hall
East Riddlesden Hall near Bradford is smaller than its larger National Trust neighbours but has a Mud Kitchen which is a hit with toddlers. There is also a duck pond with hungry ducks to feed.
#30. A Boat Trip on the River Ouze
Get the York Boat from the centre of York and take 45 minute boat trip up and down the River Ouze seeing this beautiful city from the water – a wonderful thing to do on a sunny afternoon. There is a toilet and refreshments on board!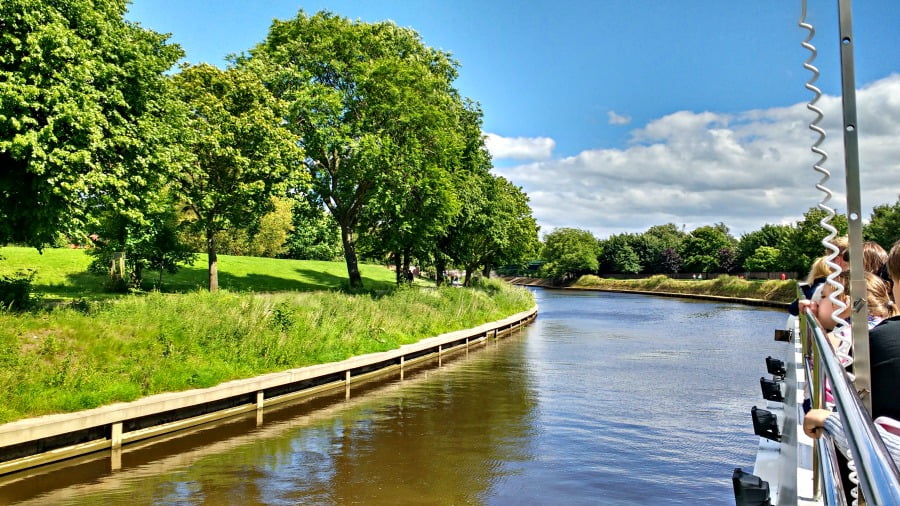 Buy Tickets – York River Ouse City Cruise
#31. The Naval Battle At Peasholm Park
Toddlers will love watching the naval battle in the historic Peasholm Park in Scarborough. Adults squeeze into 20 foot boats and manoeuvre them round the lake as they take part in a battle which also sees planes flying overhead on zip wires. The battle takes place in the summer months. See website or Facebook page for dates and times.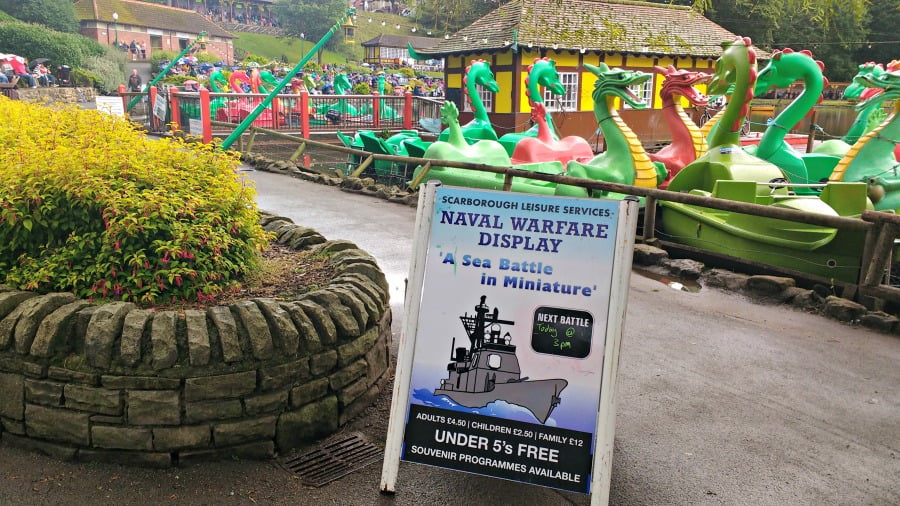 #32. The Forbidden Corner
The award winning Forbidden Corner, near Richmond in North Yorkshire, is a 4 acre garden with a labyrinth of tunnels, follies, chambers and lots of surprises! This is probably better for older toddlers, due to the unexpected surprises in the garden.
#33. Stockeld Park
Stockeld Park is a large adventure park near Wetherby, which has excellent seasonal events such as their Christmas and Summer Adventure. There is an enchanted forest, maze, roller skating, indoor soft play area and lots of outdoor activities. Well worth a visit.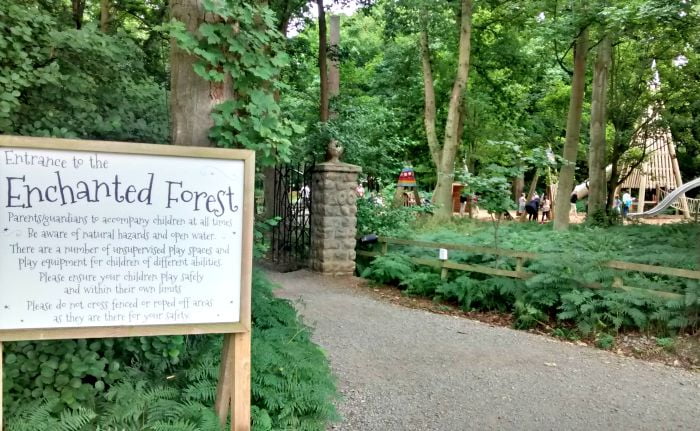 #34. Harewood House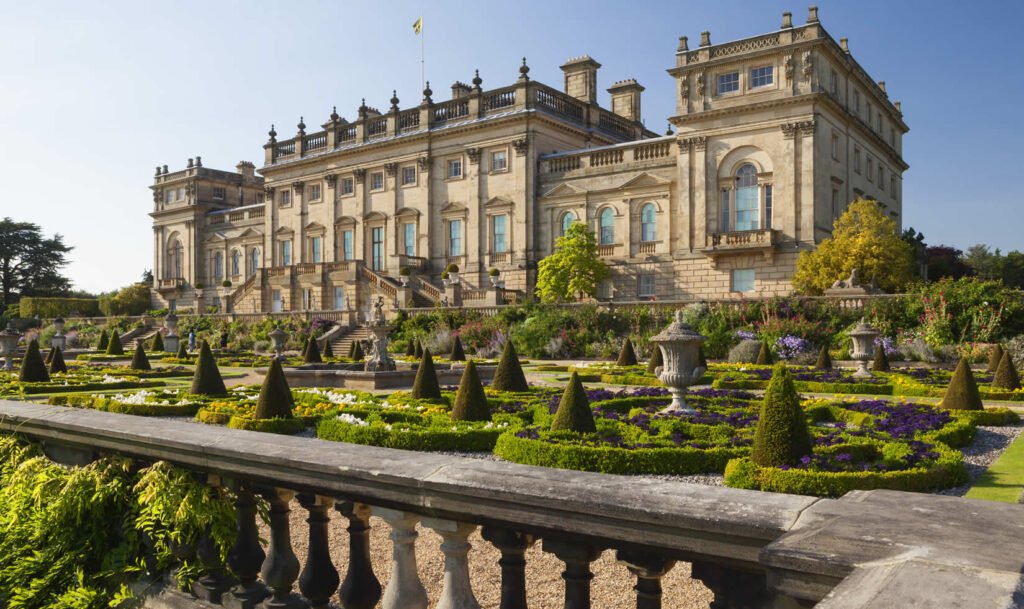 Harewood House near Leeds is a fantastic day out for babies and toddlers!  There is bags of outdoor space for little ones to explore as well as a massive adventure playground and a Bird Garden with penguins, flamingos and parrots. Inside the impressive Georgian house, toddlers can dress up as servants using clothes from the dressing up box and learn about life Below Stairs!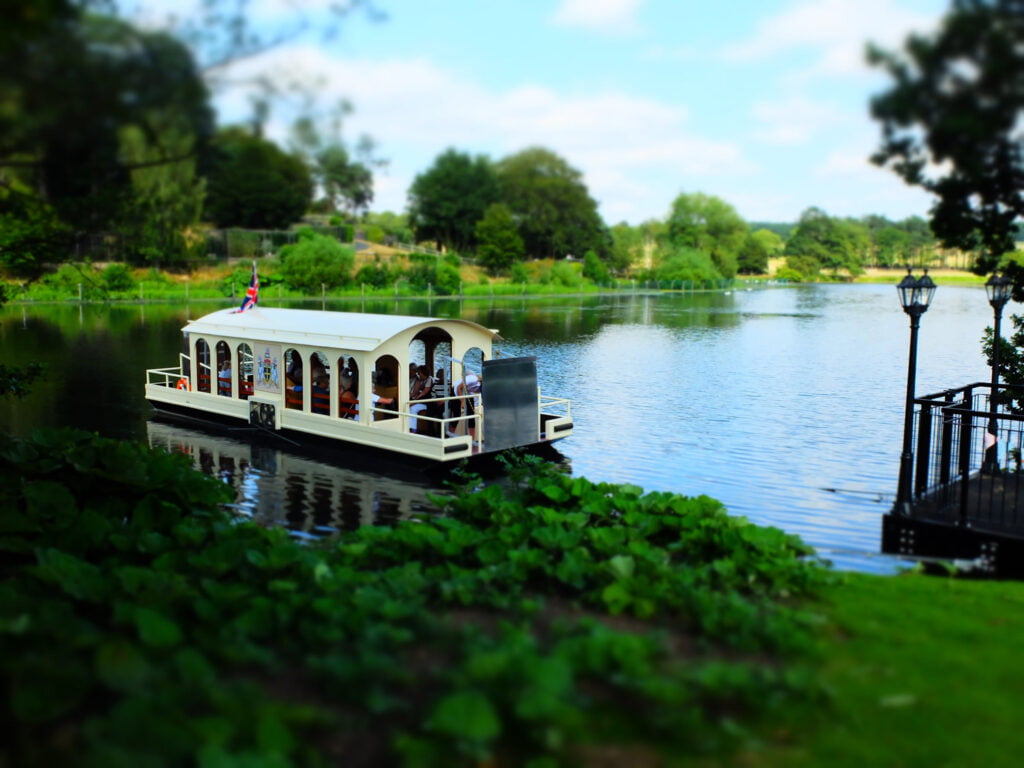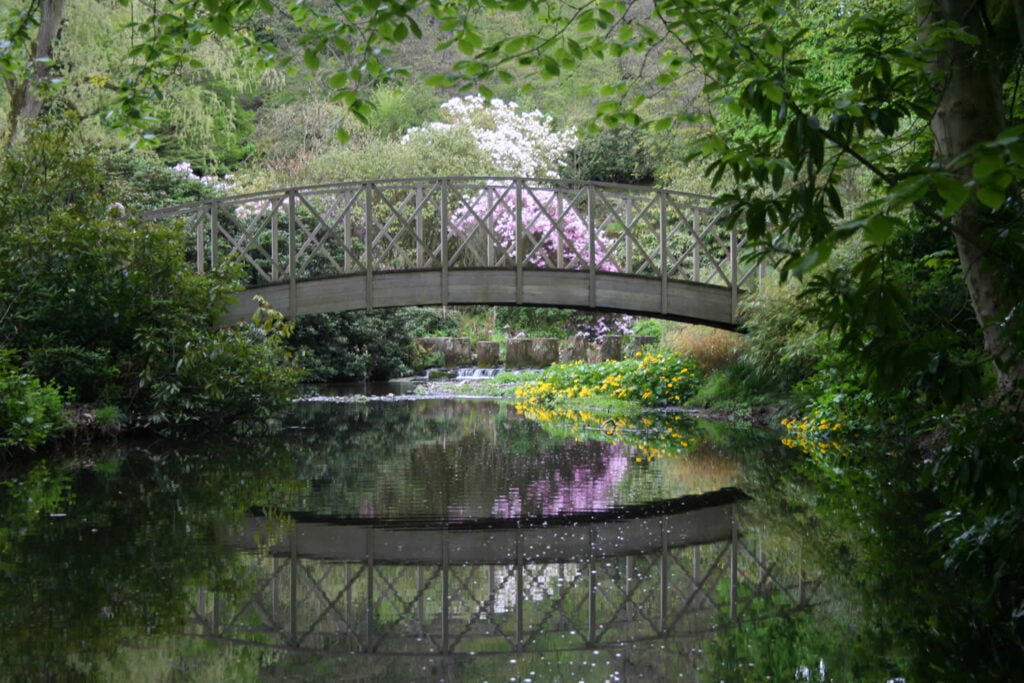 Learn More – Harewood House
Things To Do With A Toddler On A Rainy Day In Yorkshire
#36. Afternoon Tea At The Grand Hotel In York
What better way to spend a rainy afternoon than being tucked up inside having afternoon tea? The Grand Hotel at York has a daily Children's Afternoon Tea which is perfect for a special treat. Read more about our experience of Children's Afternoon Tea at the Grand Hotel here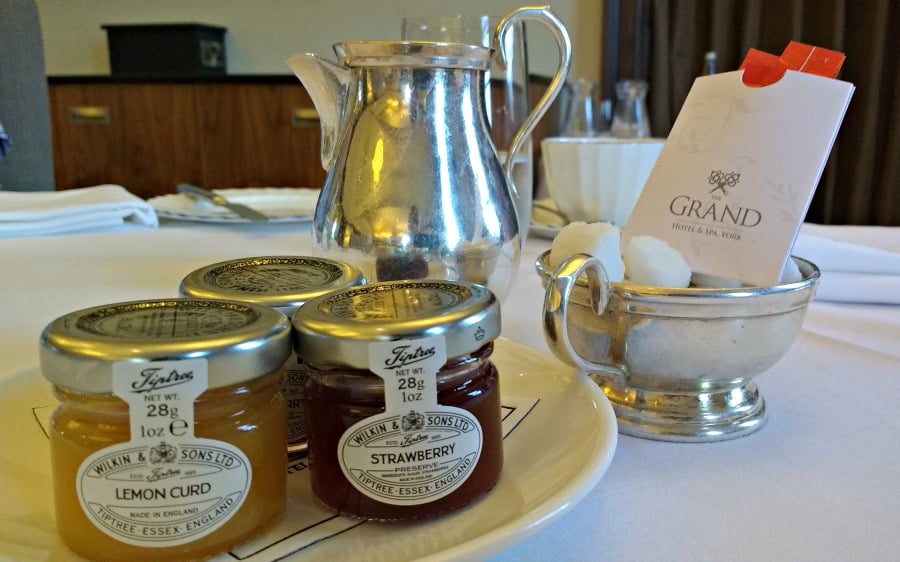 #37. York Chocolate Story
Find out about the history of chocolate making in York, make your very own chocolate lollipop and sample lots of chocolate at the York Chocolate Museum. Read about the York Chocolate Story with toddlers here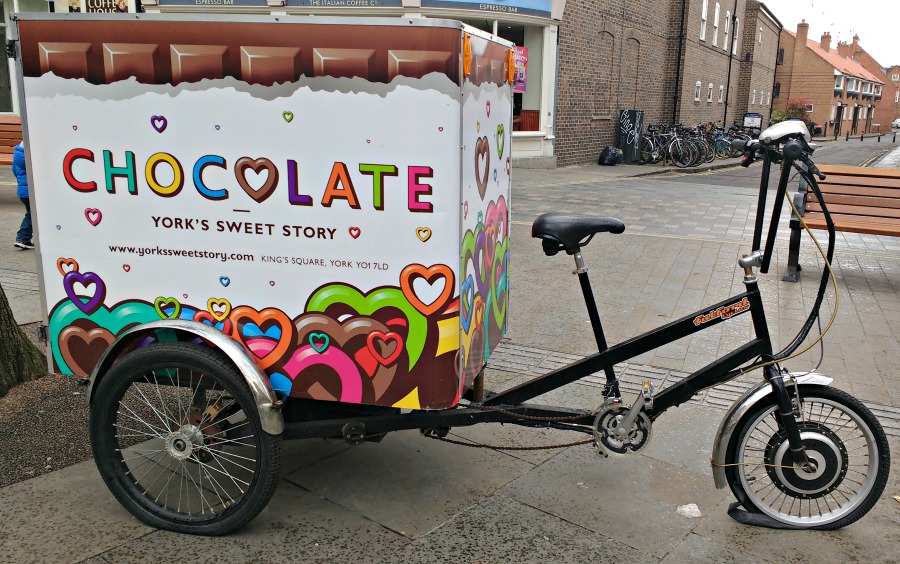 #38. Creepy Crawlies
Let off steam at Creepy Crawlies indoor adventure park in York
#39. Magna Science Adventure
Find out about Air, Earth, Fire and Water at the Magna Science Adventure Centre in Sheffield. This is a fantastic attraction, which I think is more suitable for older toddlers than babies. Toddlers will love seeing the fire tornado, digging in Earth pavilion and splashing about in the Water play area. The outdoor Aqua Tek water adventure playground is fantastic in Summer too. Wrap up warm though as Magna tends to be cold due to the immense size of the building!
#40. Scarborough Sealife Centre
Meet penguins, rays and sharks at the Scarborough Sealife Centre
Get Tickets – Scarborough Sealife Centre
#41. National Emergency Services Museum
Visit the world's largest emergency services museum with over 50 exhibits on show and 3 floors of interactive displays (including Victorian police cells!)
Days At The Seaside Which Toddlers Will Love
I've done a more detailed round up about 5 toddler friendly days out at the seaside here, but this is a summary just to whet your appetite!
#42. Whitby
Spend the day exploring day the fishing town of Whitby on the east coast. As well as the beach, there is a cliff top paddling pool and the fantastic Pannett Park. Don't leave without having a lemon top ice cream! More ideas about things to do in Whitby with a toddler here
#43. Scarborough
Scarborough is another famous Yorkshire seaside town with loads to do with toddlers. As well as the beach, there is the Sealife Centre, North Bay Railway and Alpamare water park. Don't miss Peasholm Park and the naval battle display.
Read More 5 Secret Places To Go On The Yorkshire Coast With Toddlers
#44. Filey
With over 7 miles of beach, Filey never feels busy. There are donkey rides, plenty of rockpools at the bottom of Filey Brigg and a free paddling pool overlooking the sea.
#45. Runswick Bay
Close to the former fishing village of Staithes (of Cbeebies Old Jack's Boat fame) is Runswick Bay. This picture perfect village teeters on the cliffs overlooking a sheltered bay where you can enjoy the simple things in life – sandcastle building, splashing about in the sea and having a picnic. There are public toilets up in the village along with lots of cafes and ice cream shops. After beach time, make sure you explore the village and get lost in the narrow streets and lanes which run past quaint cottages.
Parking is available at the top of the hill. There is a Tea Garden at the top of the hill too which serves amazing cakes!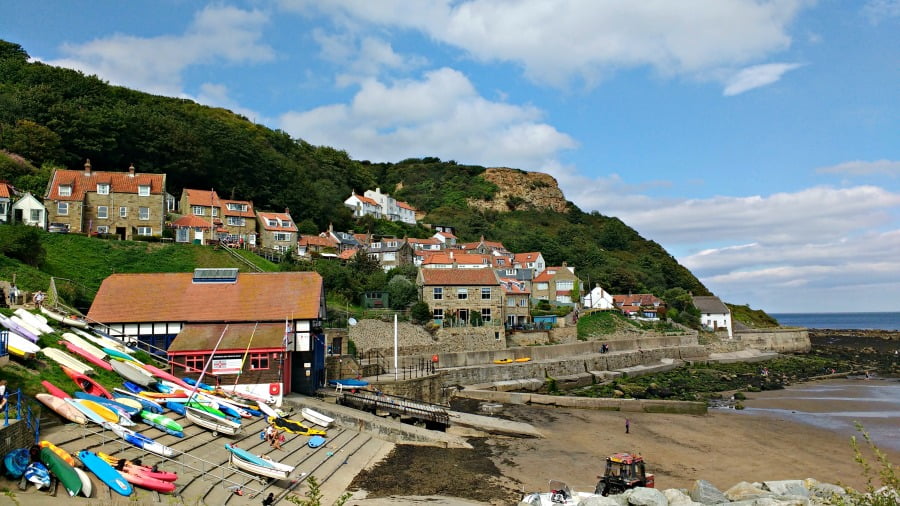 Days Out With Animals
#46. Yorkshire Wildlife Park
The Yorkshire Wildlife Park is the UK's number 1 wildlife park adventure with over 400 different animals. You can see tigers, lions, leopards, polar bears and much, much more. There are also daily animal talks so you can learn more about the animals which live there
#47. The Tropical Butterfly House
The Tropical Butterfly House, near Sheffield doesn't just have butterflies! There are birds of prey, meerkats, lemurs and lots of butterflies and exotic animals.
#48. The Deep
The Deep in Hull is one of the UK's largest and best aquariums. There are over 3500 fish including rays, sharks, turtles and penguins.
#49. Hesketh Farm Park
One of the best things about Hesketh Farm Park near Bolton Abbey is it stunning location on the edge of the Yorkshire Dales. This family run farm has lots of animals, plus an indoor playbarn, large outdoor playground, go karts and of course the tractor rides. Another of our favourite days out in 2016.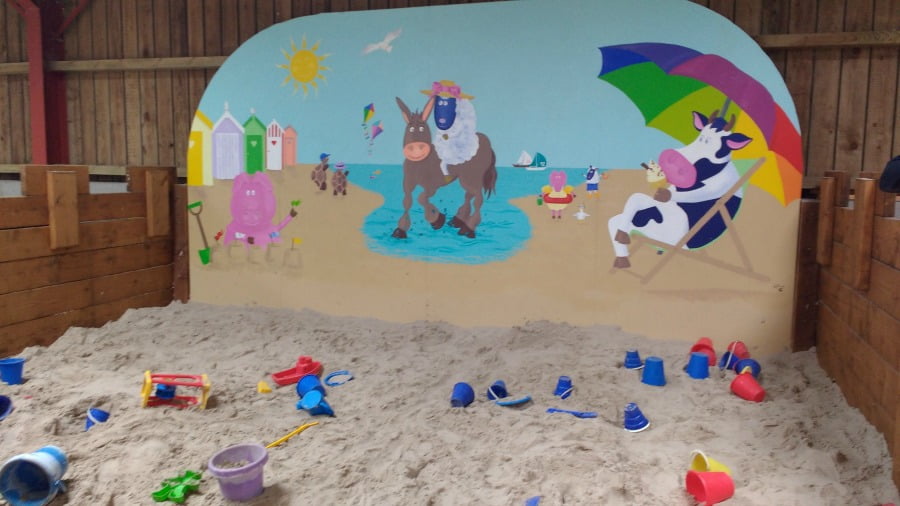 #50. Canon Hall Farm
Canon Hall Farm near Barnsley is a large working farm with lots of pigs, sheep and cows to see. Plus there is a fantastic new indoor play area with a café which is worth a visit.
#51. RSPB Bempton Cliffs
RSPB Bempton Cliffs is the home to over 250 000 sea birds depending on the time of year that you visit. There are 6 viewing platforms where you can look down and see the sea birds such as puffins, ganets and kittiwakes flying about. There is easy parking, friendly staff, and activities for younger children to take part in. The viewing platforms aren't too far from the entrance so little legs don't have to walk far – a great morning / afternoon out if you'd like to inspire your little one to enjoy nature.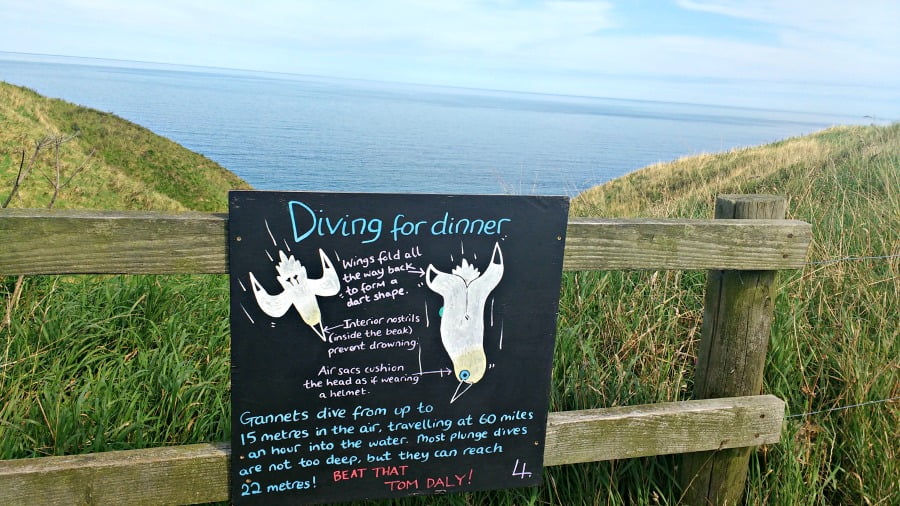 Places To Get Ice Cream In Yorkshire
#52. The Ice Cream Boat in York
One of the highlights of a summer's day out in York is finding the Two Hoots Ice Cream Boat and having one of their salted caramel ice creams!
Toddler Friendly Theme Parks In Yorkshire
#53. Flamingoland
Flamingoland is a theme park and zoo all in one near Malton. There is a holiday resort onsite if you want to make a weekend of it, as well as family friendly shows and entertainment.
#54. Lightwater Valley
Lightwater Valley has loads of rides for toddlers including carousels, boat rides and mini rollercoasters. Angry Birds fans will love the Angry Birds play area! Read about Lightwater Valley for toddlers here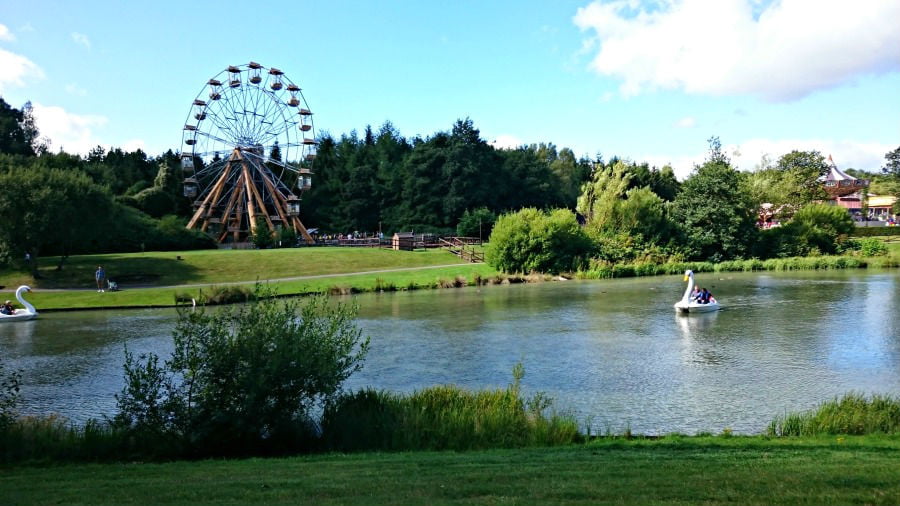 #55. Diggerland
Diggermad toddlers will love driving their own digger at Diggerland. Everywhere you turn there is another digger you can play on! Read about Diggerland for toddlers here
#56. Standedge Tunnel
Standedge Tunnel is Britain's longest canal tunnel located in the Pennines. You can take a 30 minute boat tour into the tunnel and learn more about its history. There is also a café and indoor play area. This is probably suited more for older toddlers. Note – there isn't a toilet on board!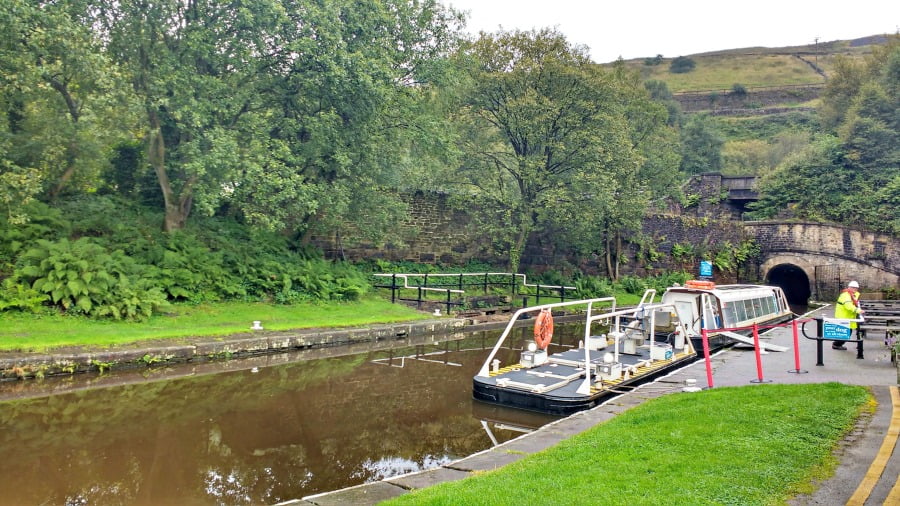 The Dalby Forest is located on the south side of the North York Moors. There are family friendly cycle rides, an adventure play area, and toddlers will love the Gruffalo Spotters Trail.
Download The Gruffalo Spotter app at home, then visit Dalby Forest. Along the trail look out for clues which lead to footprint marker posts – point the app at these and watch Mouse, Fox, Owl, Snake and the Gruffalo appear before your eyes! You can also buy a Gruffalo Activity Kit from the shop for just £3 which includes an evidence collection bag, 5 fact and activity cards, stickers of the Gruffalo characters, a special magnifying glass, ruler and a pencil!
#58. Hire A Boat At Knaresborough
The pretty market town of Knaresborough is situated on the River Nidd. One of the most popular activities in the summer is to hire a boat and have a paddle about on the Nidd followed by an ice cream at one of the waterside café's and restaurants. There are plenty of boat hire companies and life jackets are provided.