27 Awesome Baby And Toddler Friendly Places To Stay In Yorkshire
A guide to the best places to stay in Yorkshire with babies and toddlers including baby and toddler friendly cottages, hotels and holiday parks.
Read More – 50 UK Toddler Friendly Holidays That Won't Break The Bank
#1. The Bay Filey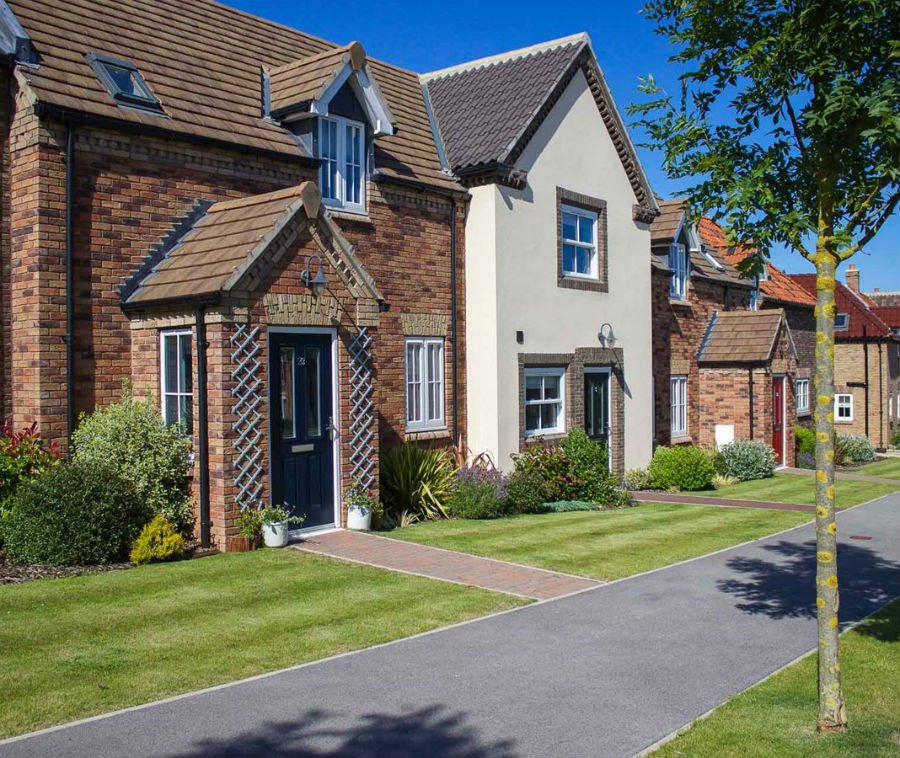 The Bay Filey is a holiday village with 160 stylish holiday homes and direct access to a sandy beach. The holiday homes range from 1 bedroom apartments to deluxe 4 bedroom cottages with sea views, and are all set in parkland, countryside and meadows. Toddlers will love the indoor swimming pool, days out at the beach or playing out in the parkland, woodland and meadows where the holiday homes are located.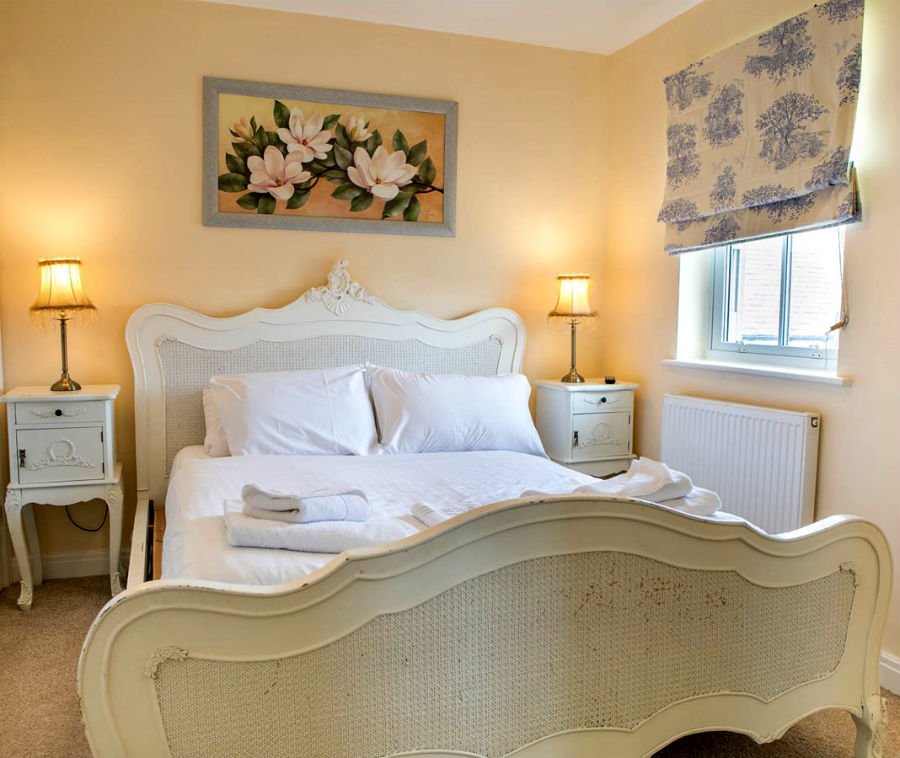 The Bay has direct access to a 5 mile wide stretch of sand and when the tide is out you can walk right into the seaside town of Filey where you can go for a donkey ride, play in the paddling pool or have fish and chips. There is also a gym, sauna and steam room for adults, and an onsite restaurant serving family meals. All the holiday homes have TV's, DVD players, board games – cots and highchairs are provided.
Learn More – The Bay Filey
Read More – 59 Things To Do In Yorkshire With Toddlers
#2. Flamingo Land Resort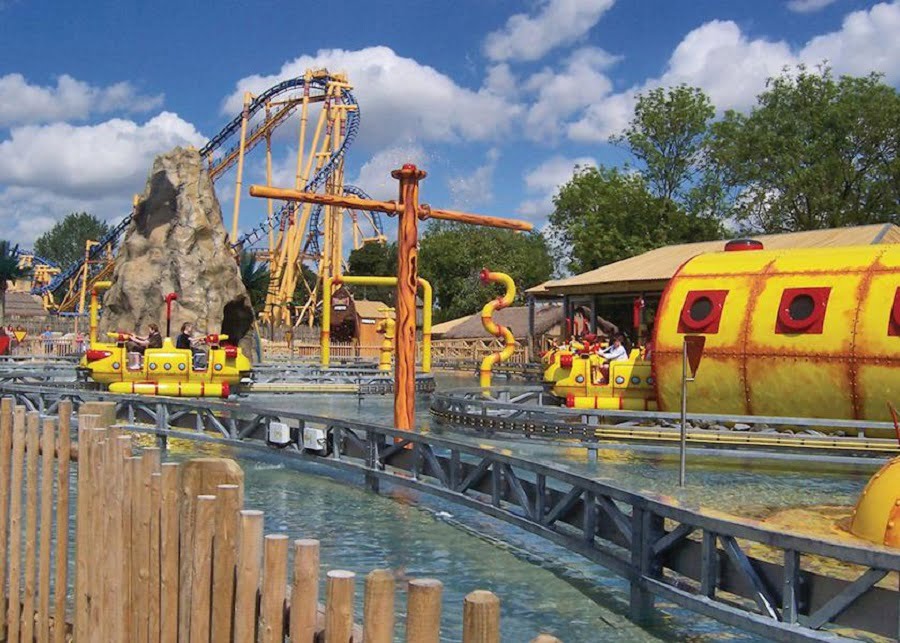 Flamingo Land is a well-known zoo and theme park near Malton in North Yorkshire. Families with toddlers can choose to stay over at the onsite Flamingo Land Resort, which offers luxurious accommodation and an entertainment and leisure complex, and is perfectly place for easy access to the zoo and theme park.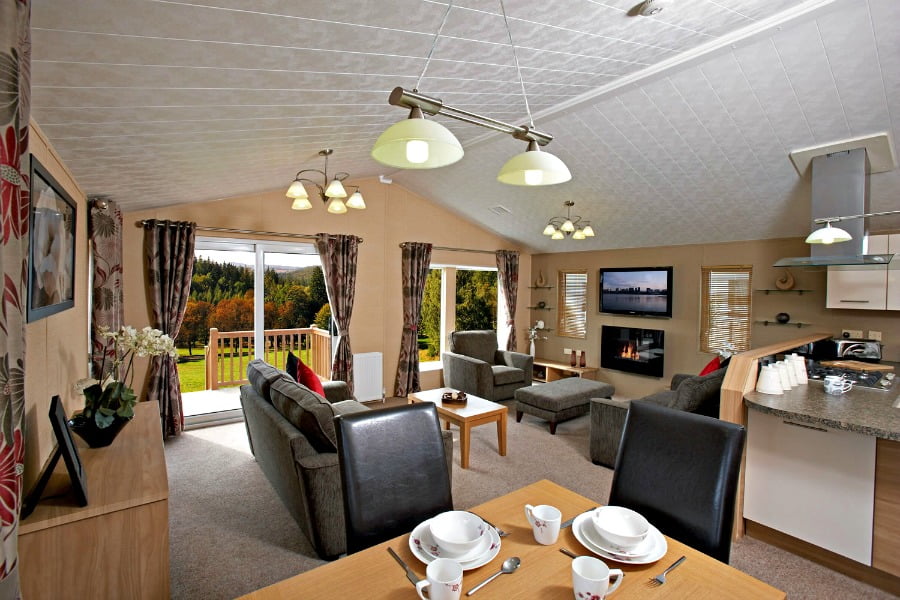 Toddlers will love rides in the theme park such as the Balloon Ride, Gallopers and Muddy Duck Tractor Ride. There are loads of animals in the Zoo ranging from big cats, such as tigers, through to farmyard animals. Don't miss the Peter Rabbit attraction – a must for Peter Rabbit fans!!
Learn More – Flamingo Land Resort
#3. Asgarth Falls Holiday Park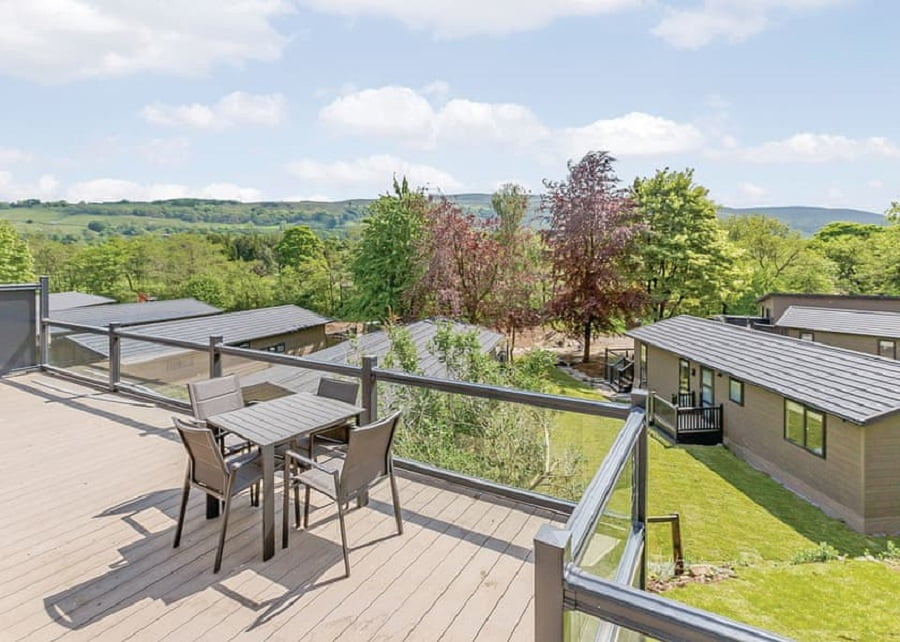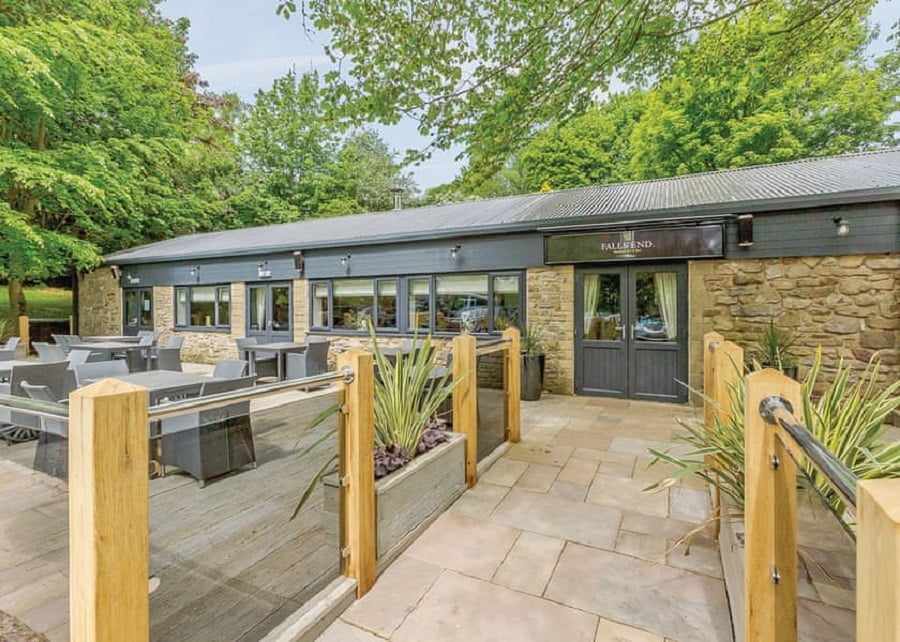 Asgarth Falls Holiday Park is in a peaceful area of the Yorkshire Dales within walking distance of Asgarth Falls waterfalls. Families can stay in luxury lodges with their own hot tubs and stunning Wensleydale views. Asgarth Falls has its own petting farm where little ones can meet alpacas, goats, Wensleydale sheep and even the resident kune kune pigs called Pepper and George. Feeding time is Thursdays and Saturdays from 1pm – 2pm. There is also a children's playground at the park and the park's own bar and restaurant.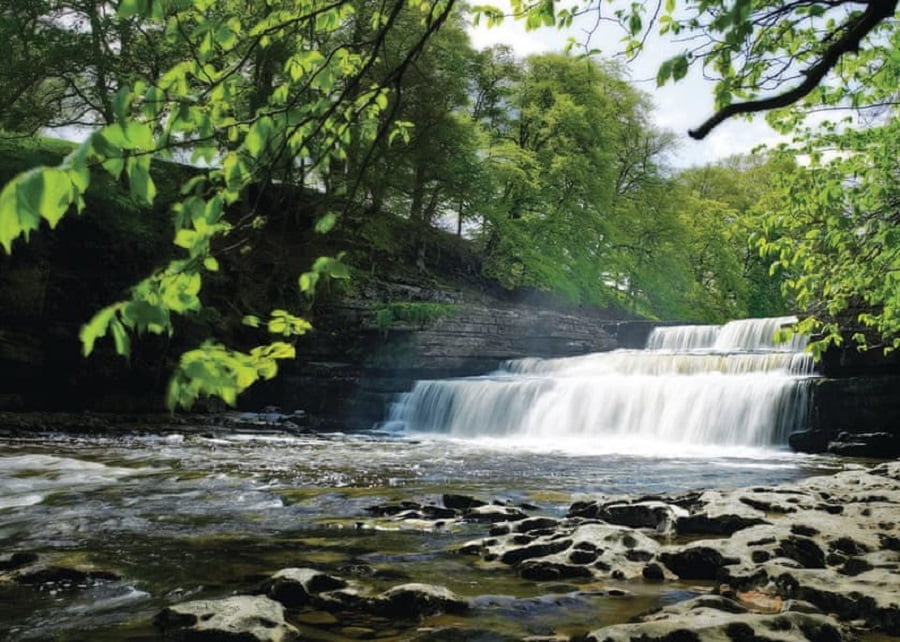 Learn More – Asgarth Falls Holiday Park
Read More – 47 Best Baby & Toddler Friendly Holiday Parks In The UK
#4. Griffon Forest – Flaxton, York, Vale of York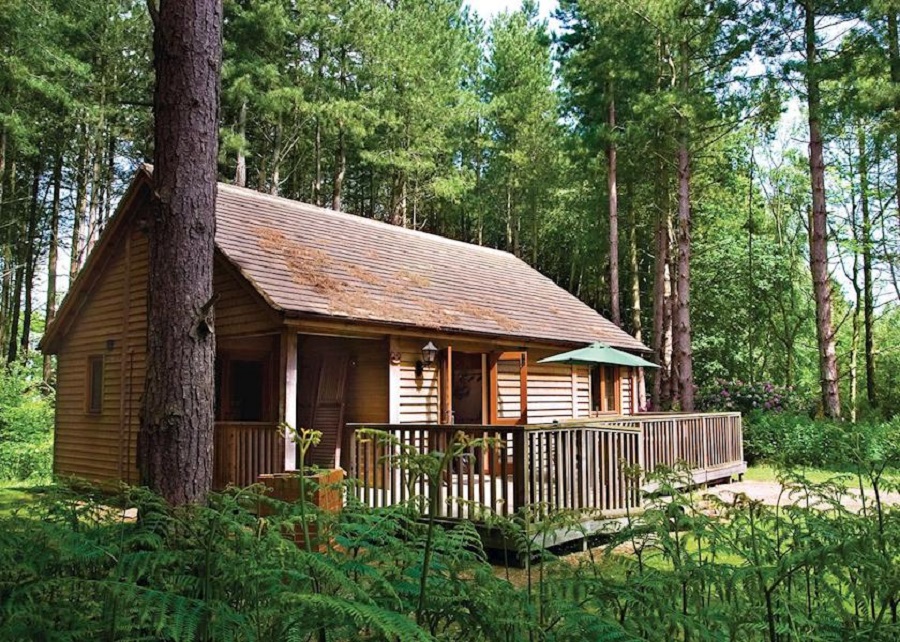 All of the toddler friendly log cabins with hot tubs here are set within the 100 acres of naturally beautiful woodland that make up Griffon Forest. There's a network of walking and cycling trails that weave through the woodlands, while you're welcome to simply relax at the on-site, family-friendly restaurant. You'll enjoy unwinding at the cosy log cabins, and they have the option to add travel cots and highchairs too. Take time out on the timber decking, or venture out to the city of York to visit the National Railway Museum and York's Chocolate Story.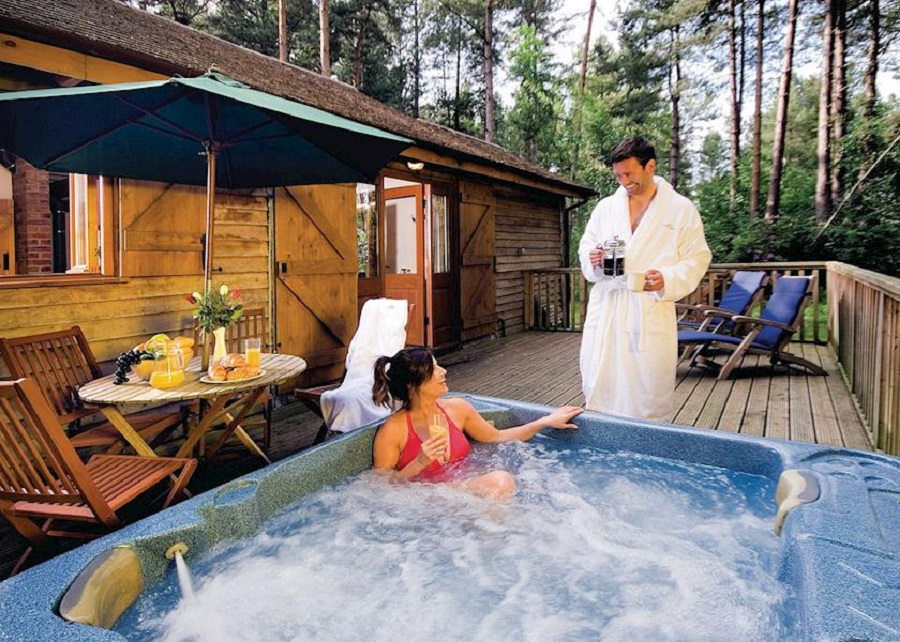 Learn More – Griffon Forest
#5. Forest Holidays – Keldy, Yorkshire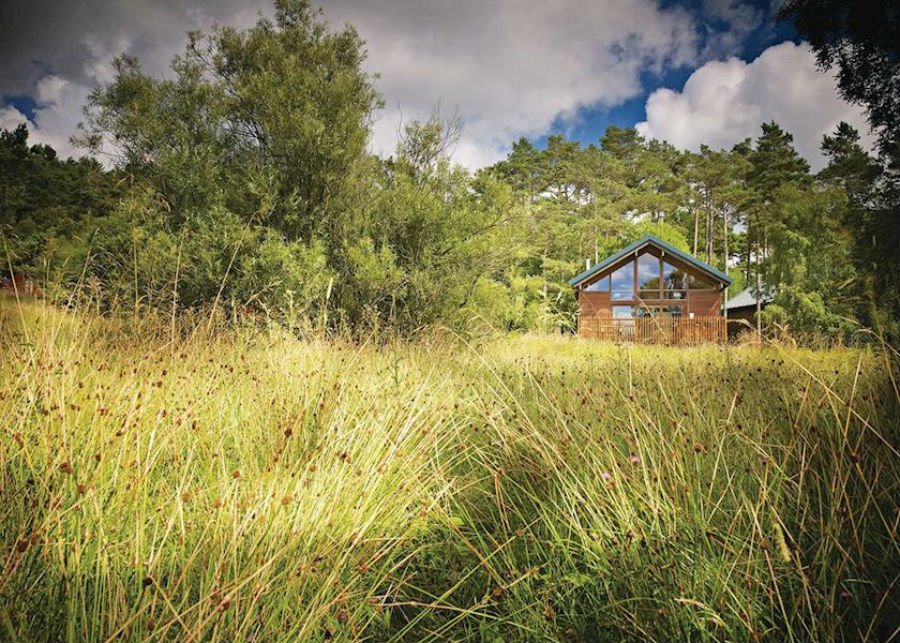 Forest Holidays offers holidays and short breaks in some of the UK's most beautiful forests, and peaceful Keldy Forest in Yorkshire is no exception. There are 59 woodland forest cabins including cabins with hot tubs and stunning forest views. There is even a treehouse which sleeps up to 10 people! The Forest Retreat is where you can hire bikes, and book activities such as Mini Forest Rangers where little ones can learn about plants and trees, play games and make forest crafts. There is loads to do with babies and toddlers in the local area including days out at the nearby Dalby Forest, North York Moors steam train, Yorkshire coast and York.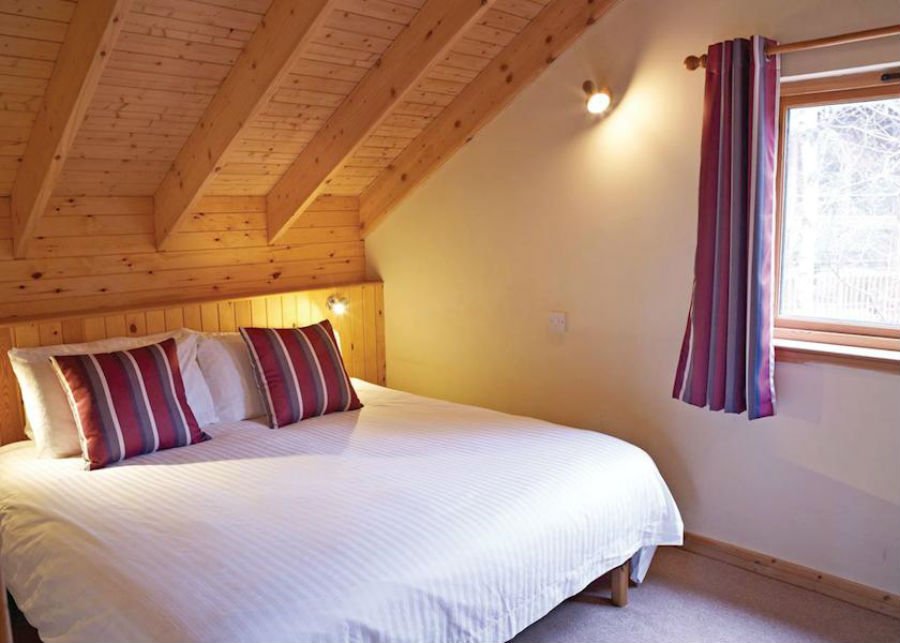 Learn More – Forest Holidays Keldy
#6. Thornwick Bay Holiday Village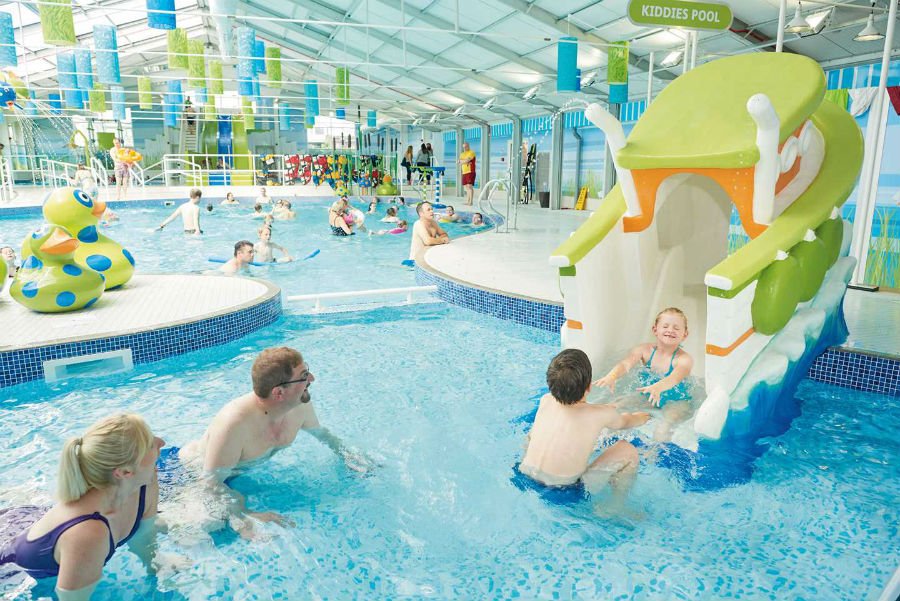 Thornwick Bay Holiday Village is perfect for holidays with babies and toddlers. It is close to a sandy and pebbly beach, and within easy reach of the larger seaside towns of Filey and Bridlington. There is loads onsite for babies and toddlers including waterslides in the indoor heated swimming pool, football lessons, an indoor Activity Barn and an adventure trail and play area. The brand new Lighthouse bar and restaurant offers family friendly entertainment and family dining.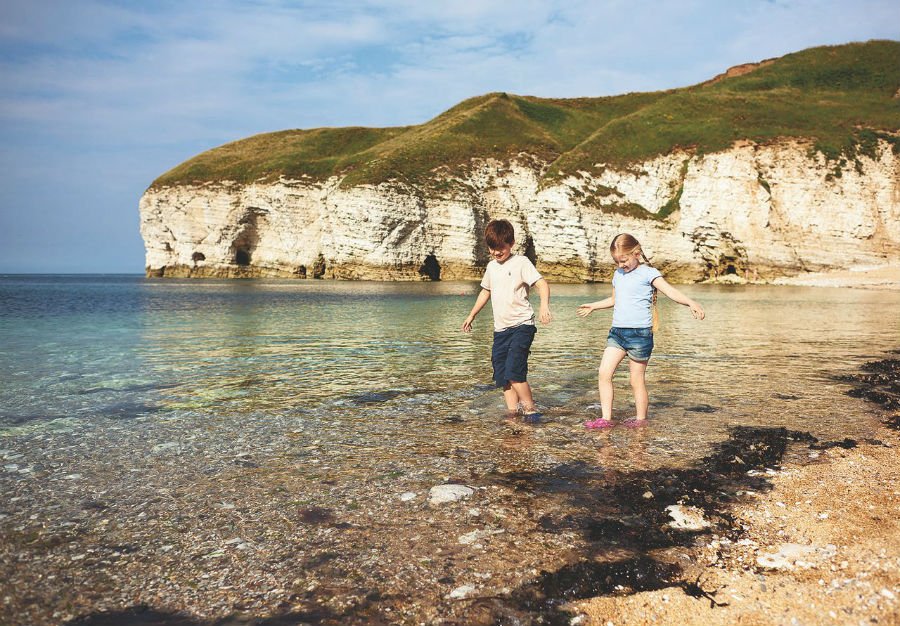 There is a range of well equipped caravan and chalet accommodation at Thornwick Bay Village to cater for all budgets and family sizes. Special activities for toddlers are also available including Nature Rockz Beach Explorers, Arts and Crafts, football coaching, pantomimes, pottery and learn to bike sessions.
Learn More – Thornwick Bay Holiday Village
#7. Broadgate Farm Cottages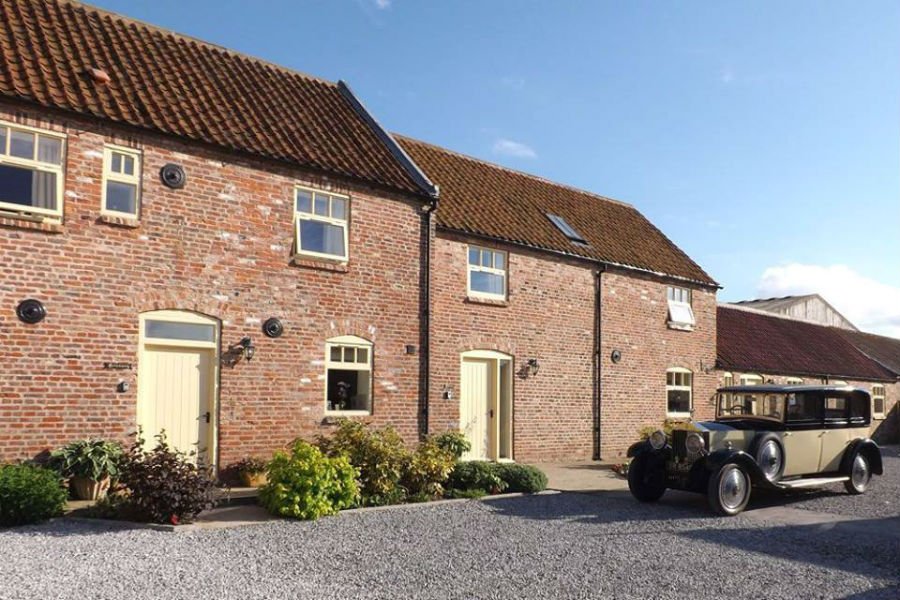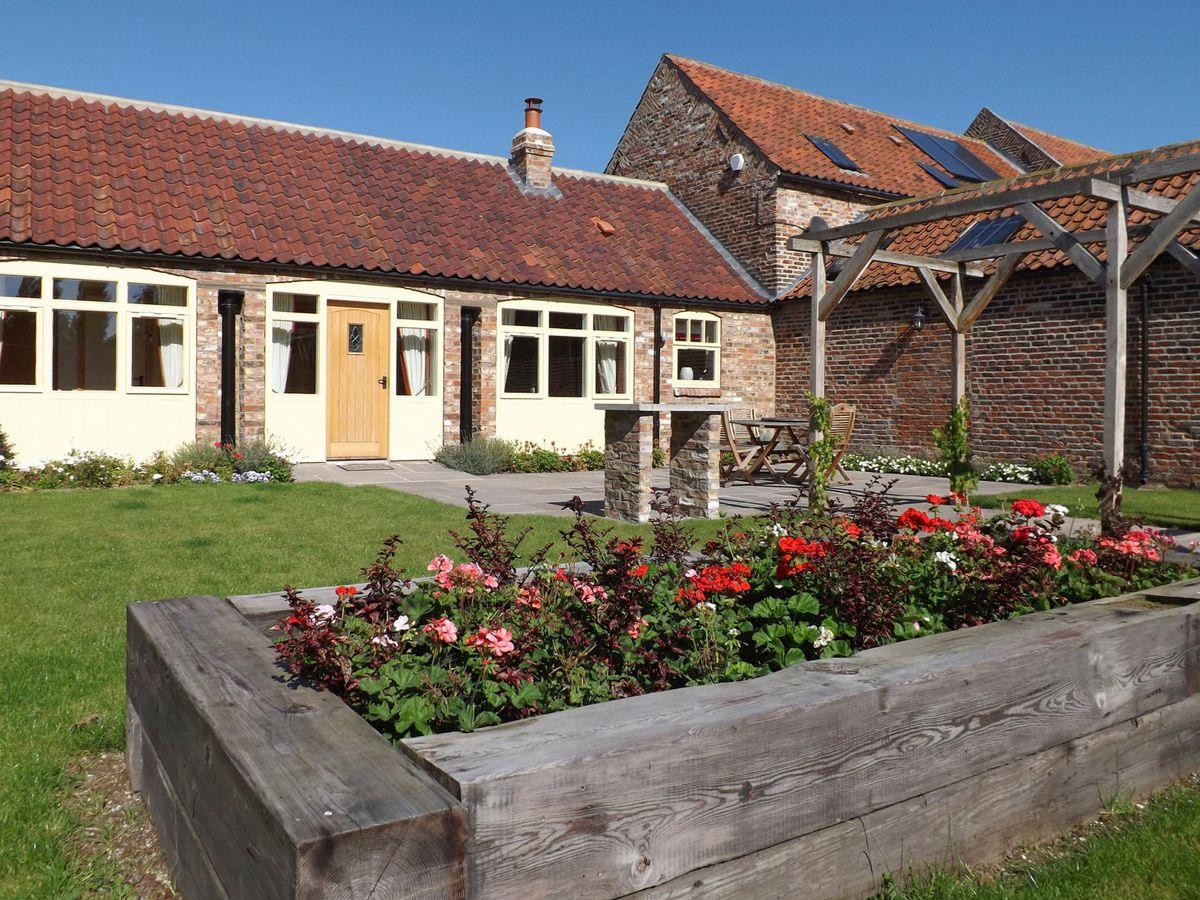 Broadgate Farm Cottages are just 2 miles from the market town of Beverley, and are 4* and 5* holiday cottages set in 19 acres of gr9ass and woodland. There are pigs, sheep, chickens and sometimes cattle and ponies on the farm, and the owners are always happy to chat to children about the animals.
The cottages range from 2 bedroom to 6 bedroom so they are perfect if you are holidaying with another family and are looking for somewhere a bit larger. The cottages are handy for visiting attractions such as The Deep in Hull, the National Railway Museum and the Yorkshire Coast.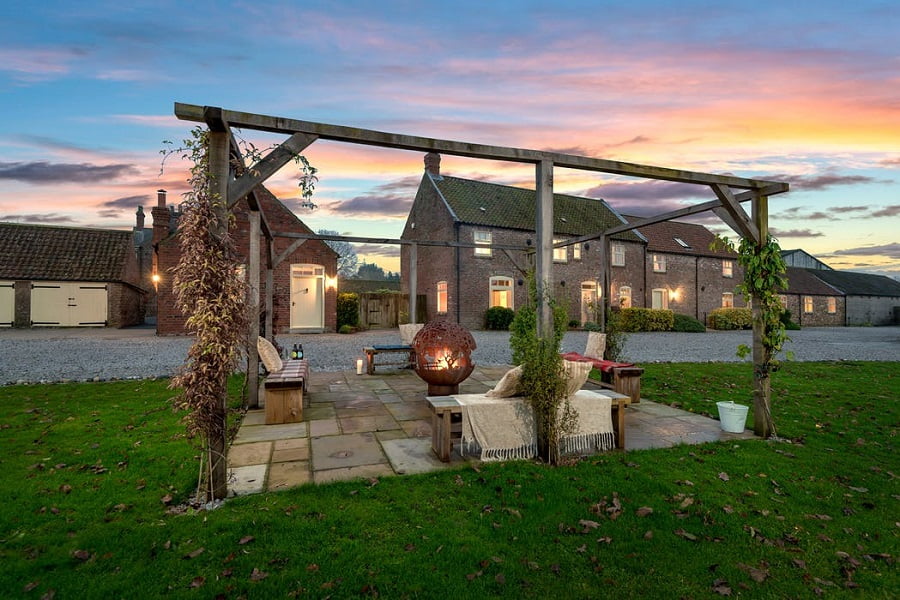 Learn More – Broadgate Farm Cottages
Read More – 45 Baby & Toddler Friendly Cottages You Need to Visit
#8. Humble Bee Farm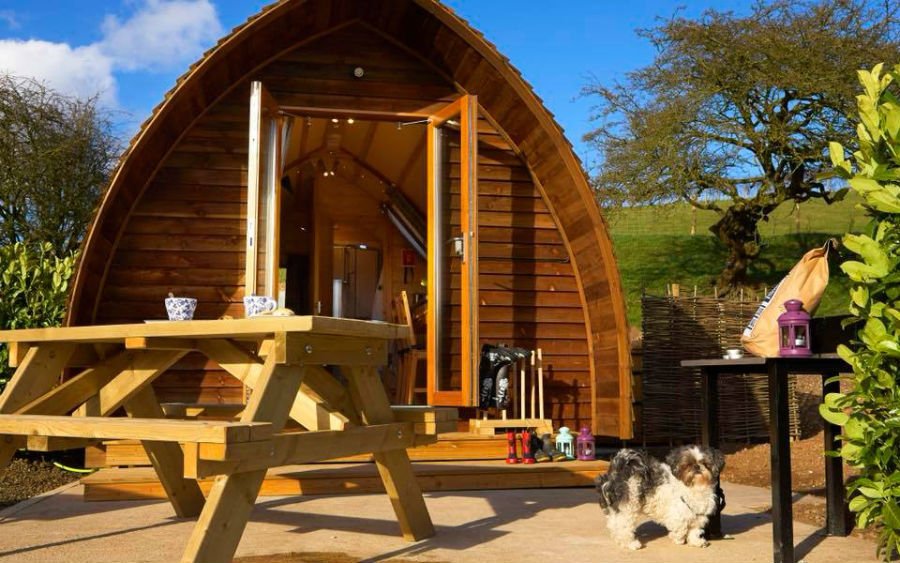 Stay in a cottage, wigwam or tent at Humble Bee Farm. This is a working arable farm in a peaceful location close to the seaside towns of Bridlington, Filey, Scarborough and Whitby. There are lots of animals on the farm including chickens, sheep and cows, and children can help collect the eggs in a morning. There are also 2 playgrounds and loads of space to run around in.
Learn More – https://humblebeefarm.co.uk/
Read More – 9 Things To Do In Whitby With A Toddler
#.9 Cayton Bay Holiday Park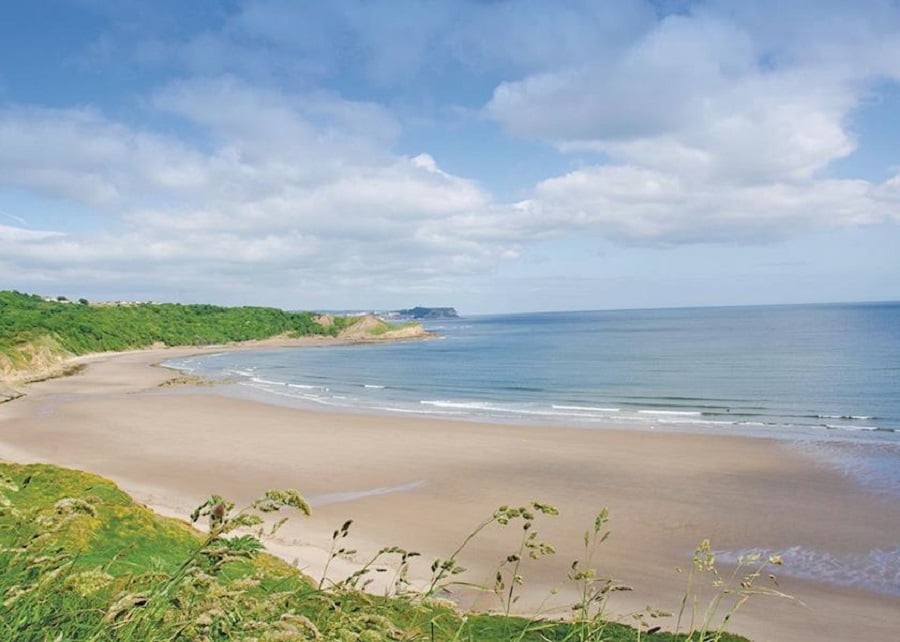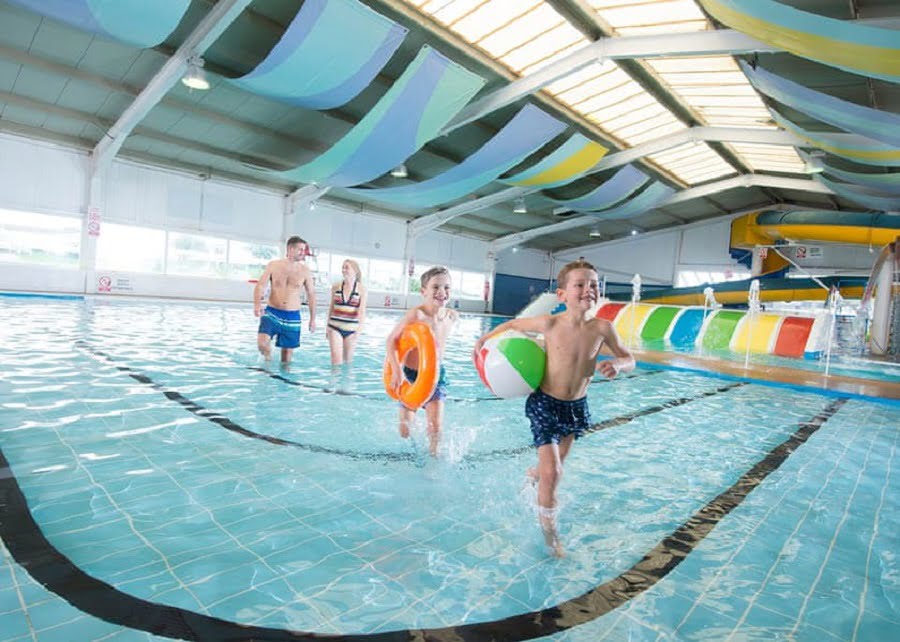 Cayton Bay is a lively holiday park near the resort of Scarborough. The park is near to the beach but also has its own indoor swimming pool with waterjets, slides, fountains and flumes. Toddlers can let off steam at the soft play or make new friends at the outdoor playground. There are a variety of lodges and caravans for all family sizes and budgets.
Learn More – Cayton Bay Holiday Park
#10. The Sands Scarborough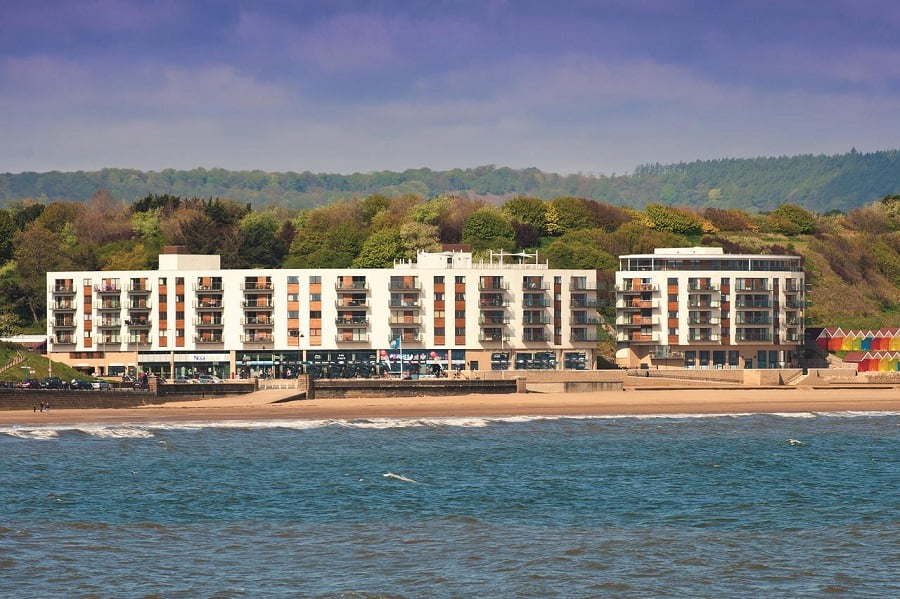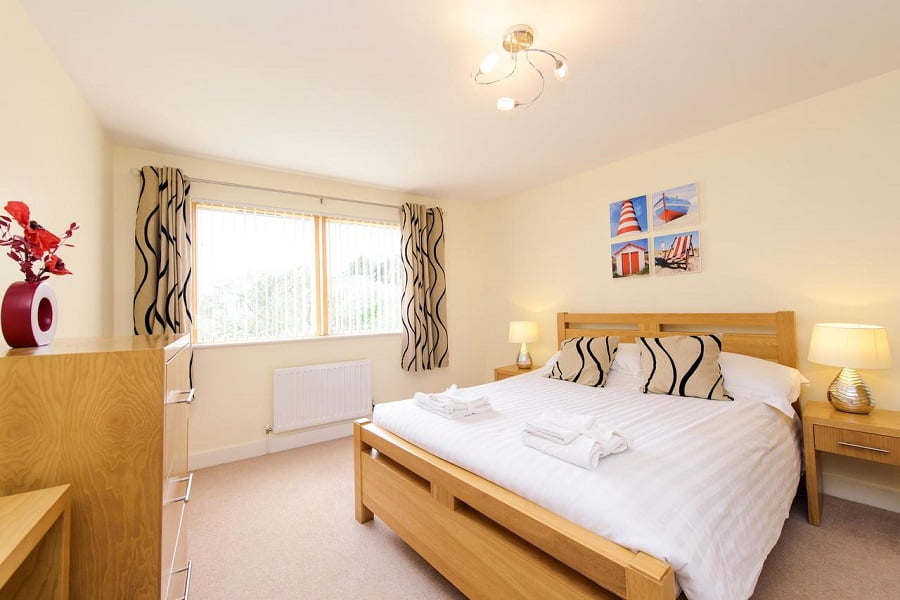 The best thing about these luxury apartments in Scarborough is the location. Located on the quieter North Bay, The Sands apartments have a massive sandy beach right in front of them, with the SeaLife Centre at the other end of the Bay. The North Bay Railway is just round the corner, as well as famous Peasholm Park – don't miss the fun mock Naval warfare battle which takes place in the summer months!
There are 1,2 and 3 bedroom apartments at The Sands and they have all been given a 5* rating. They have designer kitchens, free parking and WIFI and stunning sea views overlooking the bay and Scarborough Castle. Perfect for if you are looking for a seaside holiday with a bit of luxury!!!
Learn More – The Sands Scarborough
#11. Low Costa Mill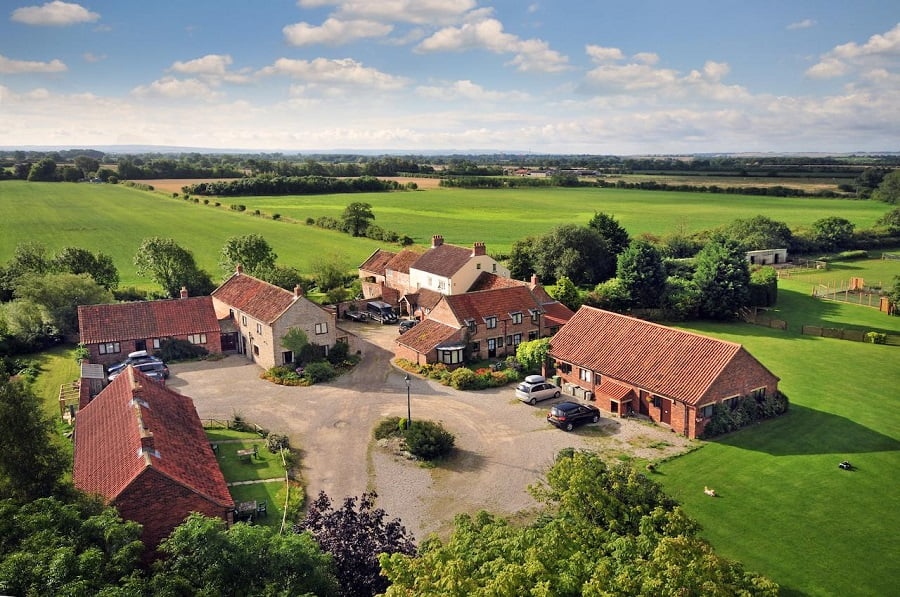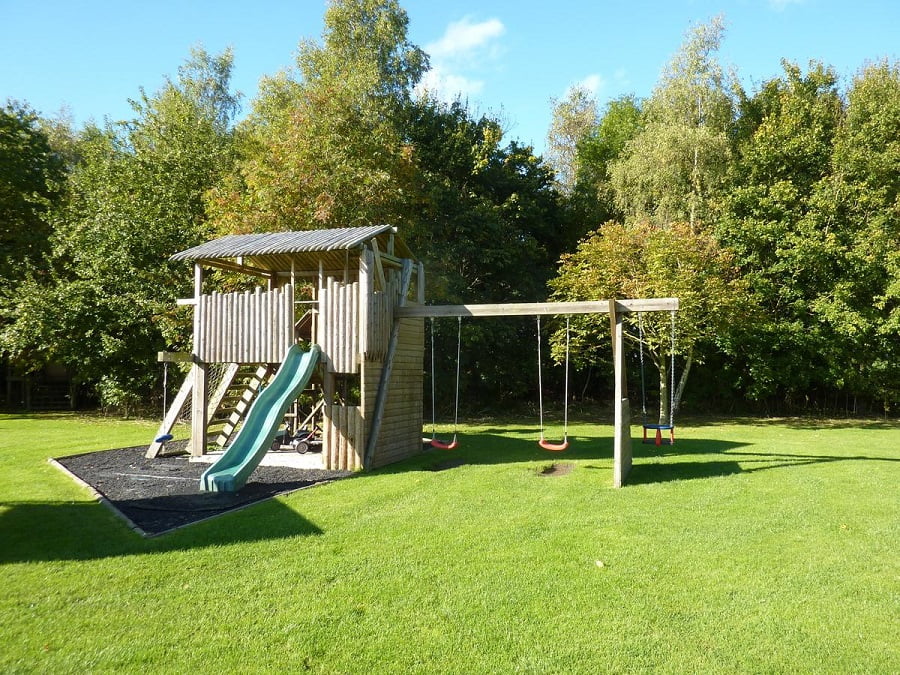 Low Costa Mill Holiday Cottages are a collection of 7 cottages just outside the market town of Pickering in North Yorkshire. They are set in a stunning rural location with a mill stream flowing along the boundary of the estate.
There are 10 acres of grounds to run around in, a large lawn for playing games, a climbing frame, swings and garden toys for toddlers to play with.
There is also an onsite swimming pool which is heated to a toasty 30 degrees, so there is plenty to do onsite whatever the weather.
You can get to the coast within 30 mins and the historic city of York is also easily accessible within an hour drive.
Learn More – Low Costa Mill Cottages
#12. A Forest Holiday At Cropton


Deep in the heart of the Cropton Forest are luxury cabins which provide the ideal combination of a relaxing holiday with adventure mixed in. The North York Moors are right on the doorstep, and the coast is only 30 mins drive away, but there is also plenty to do in the forest if you and your little one likes exploring nature.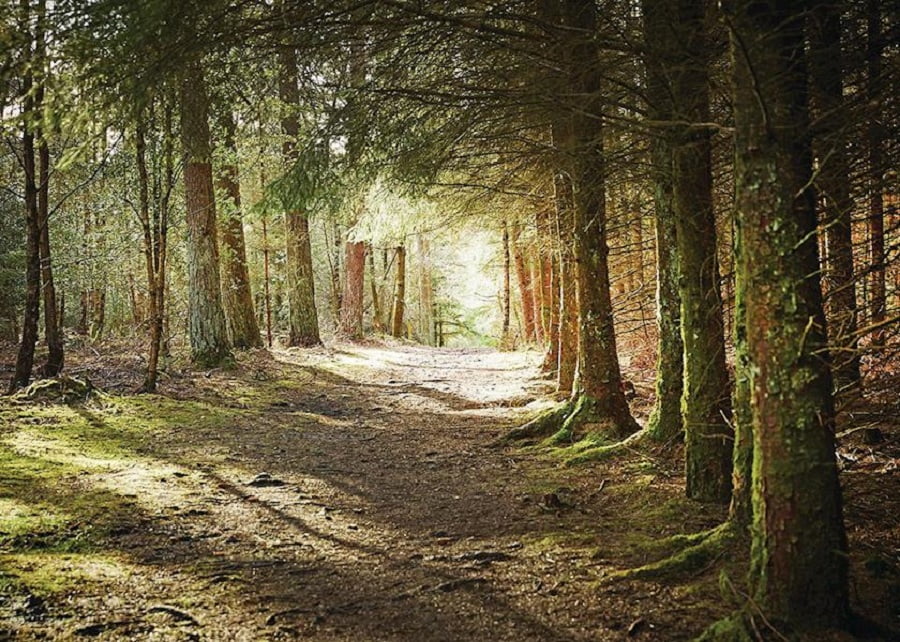 There are organised Mini Forest Ranger activities which includes things like woodland walks, Mini Beast hunting and learning about plants and trees. The forest is also the perfect place for a bike ride, and bike hire is available onsite.
Families can pre book a range of baby items such as cots, high chairs and baby baths, and there is also a Forest Retreat shop onsite where you can buy essential provisions.
Luxury cabins sleeping up to 6 people are available – some even have their own hot tub!
Learn More – Forest Holidays Cropton
#13. Fountain's Cottage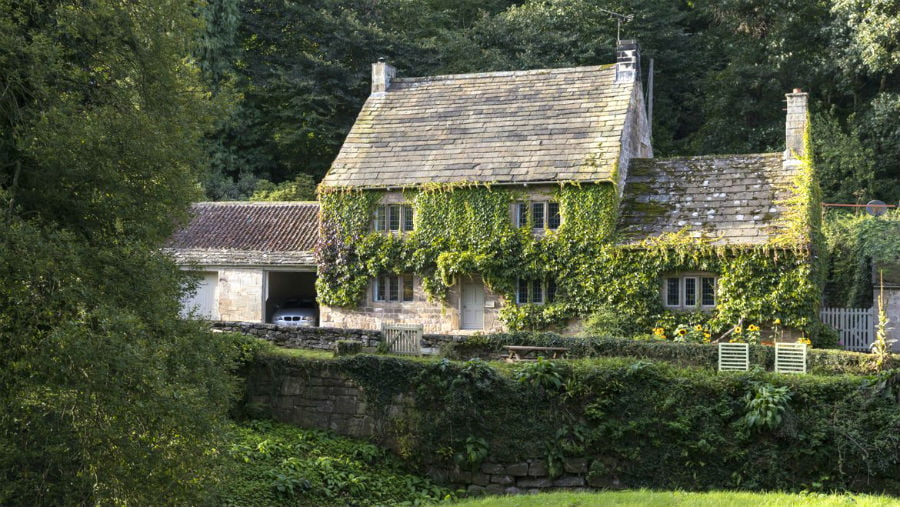 Looking for something a bit different? Why not check out Fountain's Cottage which is a 4 bedroom cottage in the ground of the UNESCO Fountains Abbey and Studley Royal Estate. The cottage was built in 1749 as originally served as a farmhouse, but is now a spacious holiday cottage with bags of character. All guests get free access to Fountain's Abbey which has a fantastic playground, children's activities and of course the world famous Abbey and Water Gardens.
Learn More – https://www.nationaltrust.org.uk/holidays/fountains-cottage-yorkshire
#14. Captain Cook's Haven, Whitby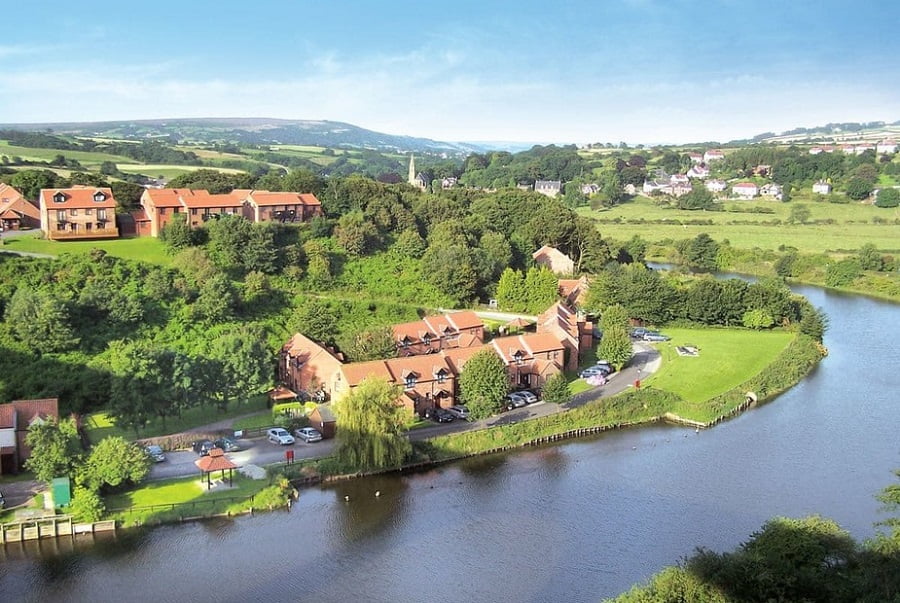 Captain Cook's is a range of cottages on the outskirts of Whitby just 1 mile from the beach and the seaside town. There's a superb indoor heated swimming pool and play area for children of all ages. The cottages suit all family sizes and budgets so there is something for everyone. Don't miss a trip on the North York Moors Railway, York and Castle Howard! The town of Whitby is just a 30 mins walk away.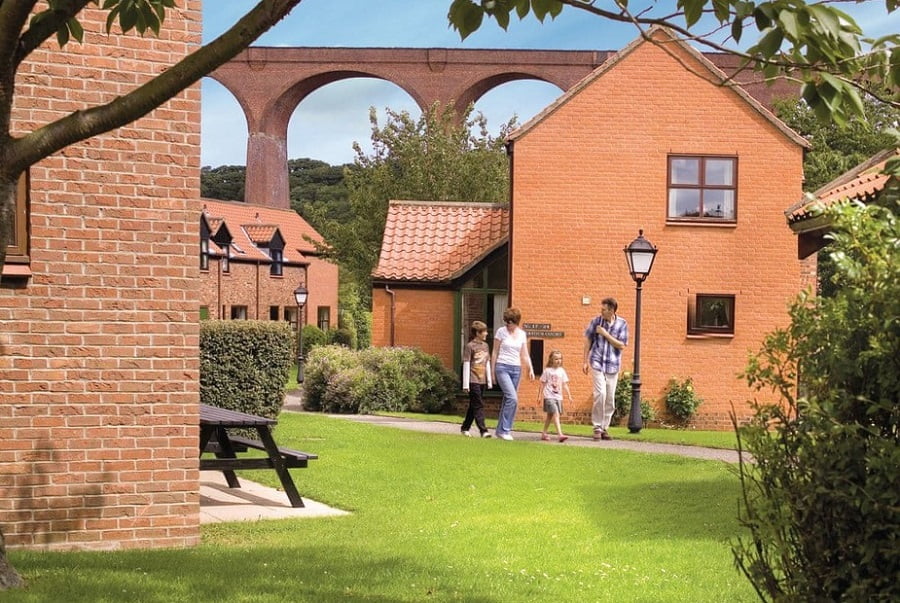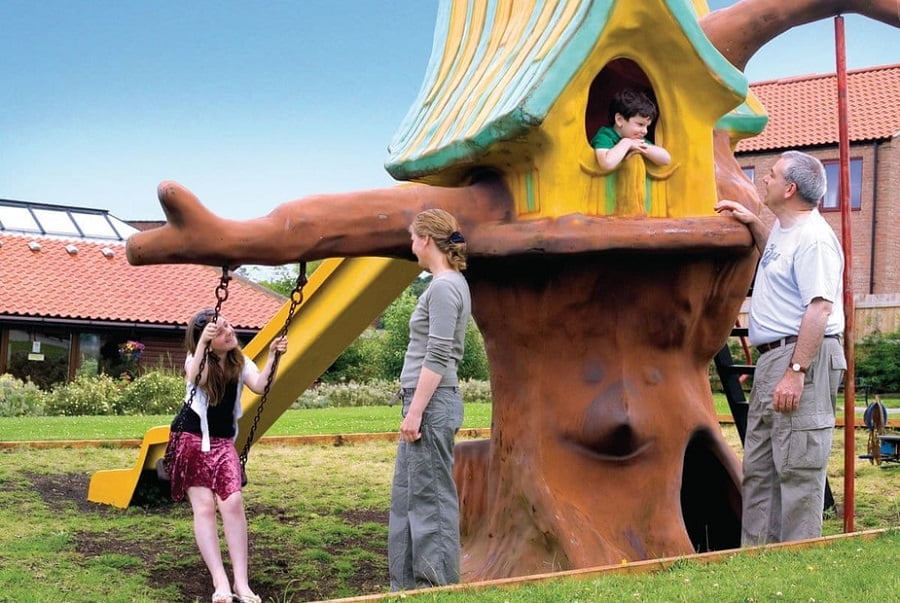 Learn More – Captain Cook's Haven
#15. Railway Camping Coaches On The North Yorkshire Moors Railway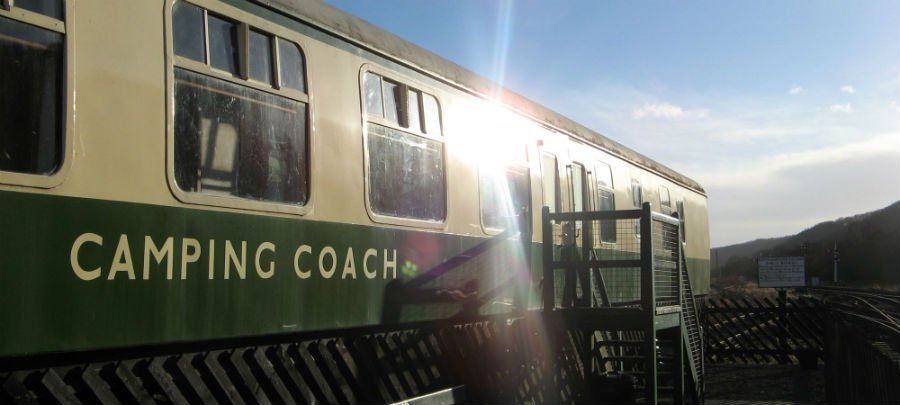 Fans of the Channel 5 TV series, 'The Yorkshire Steam Railway' may be interested in spending a bit more time at the North York Moors Railway where it is filmed, by staying in one of their railway camping coaches.
They have two cozy camping coaches, situated right at the heart of Levisham and Goathland stations, as well a beautiful Station Cottage at Grosmont, right on the Railway, and also accessible from the national rail network. All holidays include unlimited travel on the heritage train services
The camping coach at Levisham Station has magnificent views of the trains arriving and departing at the station aswell as a delightful paddock with picnic benches and plenty of grass for children to let off steam

Learn More – https://www.nymr.co.uk/
Read More – A Day Out On The North Yorkshire Moors Railway/
#16. Uppergate Farm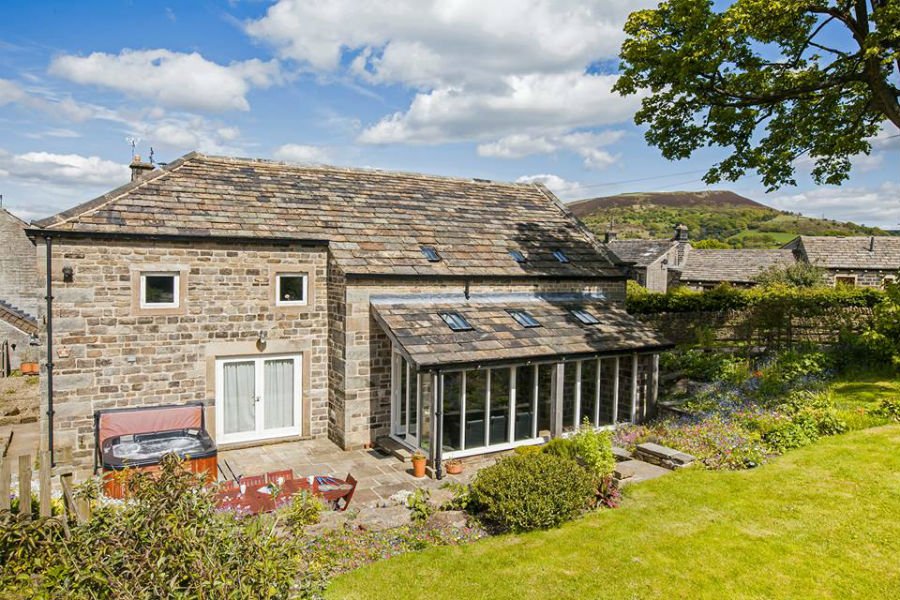 Just outside the market town of Holmfirth (think Last of the Summer Wine!), on the edge of the Pennines, Uppergate Farm has 4 baby and toddler friendly cottages and B+B accommodation.
There are cows, sheep, geese and over 300 free range hens at Uppergate Farm, so there are plenty of opportunities for toddlers to help out on the farm! There is also an indoor and outdoor play area and picnic area, and a stunning swimming pool, sauna and steam room to relax in after a busy day. Uppergate Farm is in a great location to get to the fantastic Eureka Museum in Halifax which is a toddler's paradise.
Learn More – Uppergate Farm
#17. Beech Farm Cottages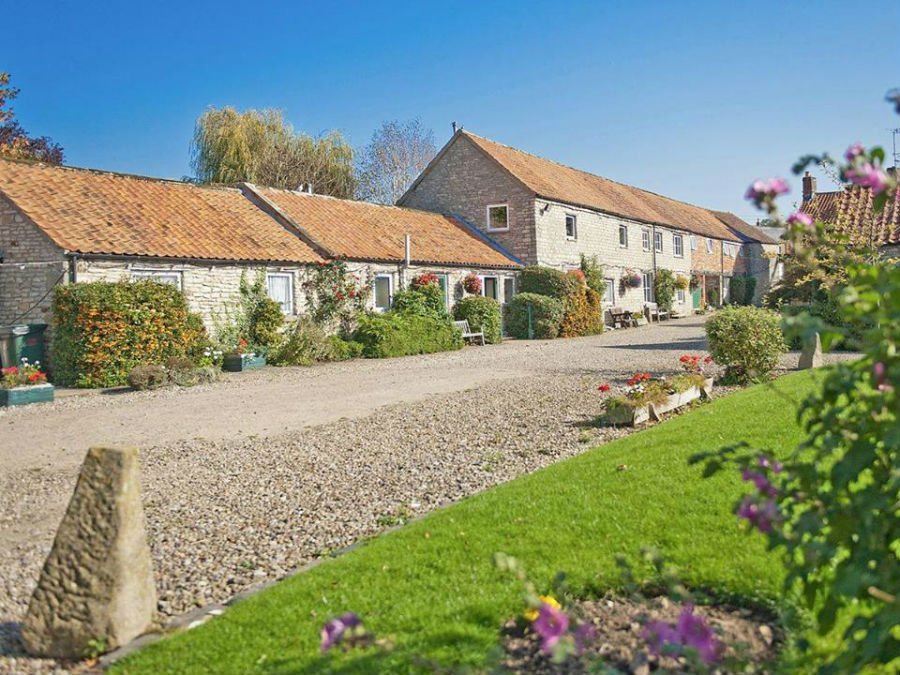 Beech Farm Cottages near Pickering has 8 award winning family friendly cottages on the edge of the North Yorkshire Moors close to York and the coast. The cottages range in size from a small cottage for 2 people to the Farmhouse which accommodates up to 10 people. There is an adventure play area, a paddock and a menagerie of animals including 2 llamas, a stable cat, chickens, ducks, & koi carp!
Toddlers will love splashing about in the indoor swimming pool and parents will love the whirlpool and sauna.
Learn More – Beech Farm Cottages
#18. Keld Head Cottages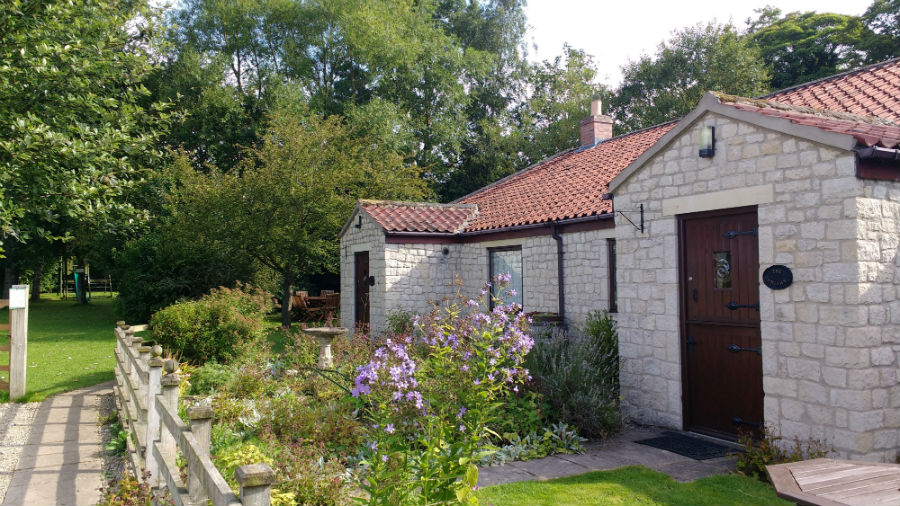 Keld Head Cottages is a cluster of 9 baby and toddler friendly cottages situated round a courtyard just outside the bustling market town of Pickering. There are large gardens to explore and a children's playground, and the cottages are close to the North Yorkshire Moors, Pickering Steam Railway and the East Coast.
Learn More – Keld Head Cottages
#19. Filey Holiday Cottages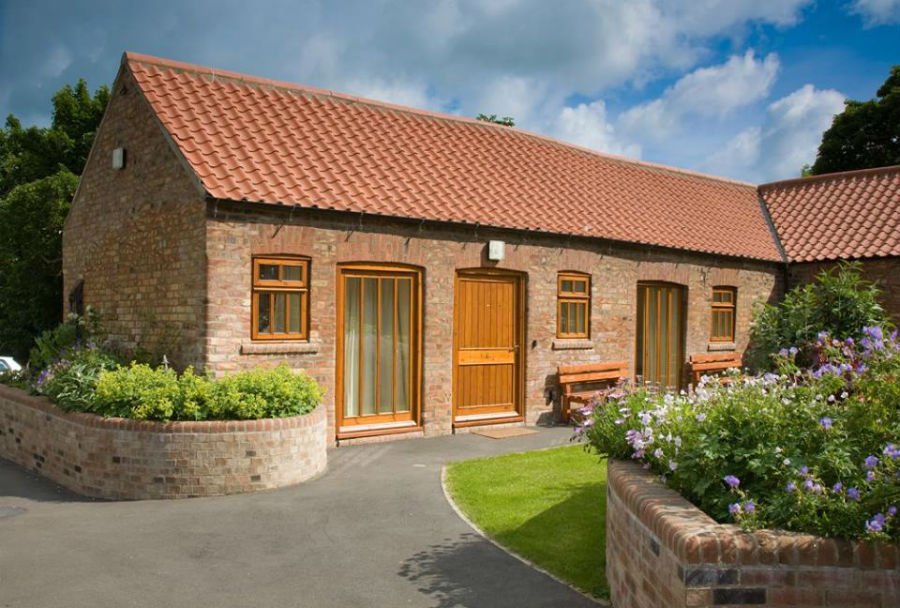 Filey Holiday Cottages are just outside the seaside town of Filey, are charming cottages situated around a large grassland area with a playground. We spent a lovely few days here with our 2 year old and went rockpooling in Filey, watched the mock navel battle in the lake at Peasholm Park in Scarborough and went cycling in the Dalby Forest.
Learn More – Filey Holiday Cottages
Read More – 5 Secret Places To Go On The Yorkshire Coast With Toddlers
#20. Bridge Farm Holiday Cottages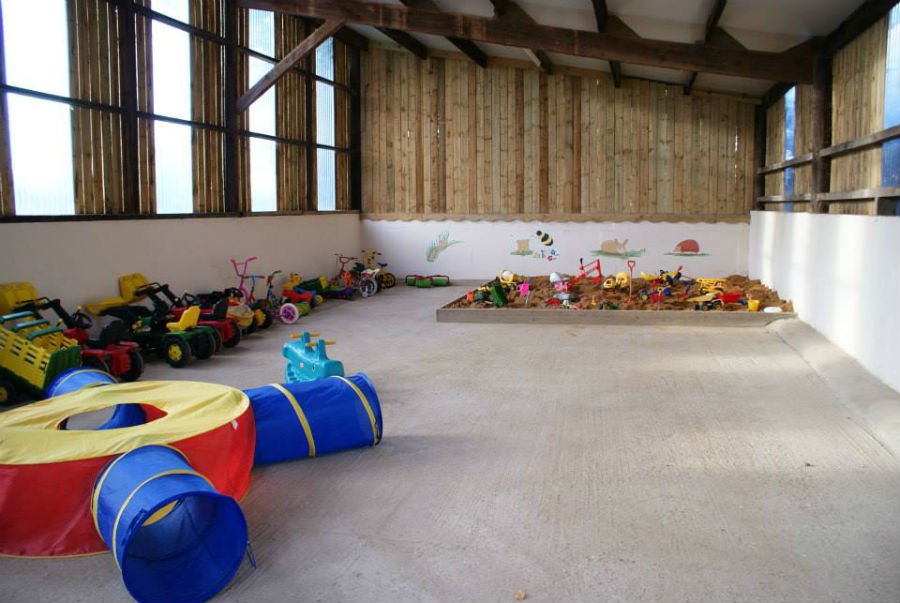 Bridge Farm Holiday Cottages in Driffied, East Yorkshire are great for holidays with babies and toddlers. As well as animals to feed, these delightful cottages offer younger guests a large sand pit to play in, pedal tractors, diggers and a 2 storey wendy house!
All the cottages have underfloor heating and wood burning stoves.
The seaside towns of Filey, Scarborough and Bridlington are easily accessible, along with Flamingo Land theme park and The Deep sub aquarium in Hull.
Learn More – Bridge Farm Holiday Cottages
#21. Westwood Lodge in Ilkley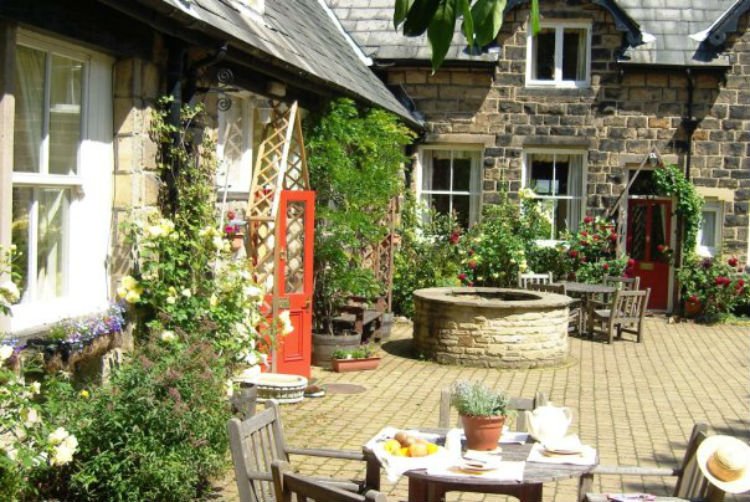 4* gold award cottages are on the edge of Ilkley Moor and a 10 minutes walk from the world famous Betty's Tea Rooms! The 3 cottages sleep up to 6 people and are situated round a sunny courtyard.
Orchard Cottage is perfect for toddlers as it has its own playden. Guests are provided with quality cots, high chairs, stair gates and boxes of toys. There is an outdoor play area with swings, a climbing frame and a wendy house – all situated within enclosed gardens.
Learn More – Westwood Lodge
Read More – Can You Enjoy A Lady Betty's Afternoon Tea With Children?
#22. Old Oak Cottages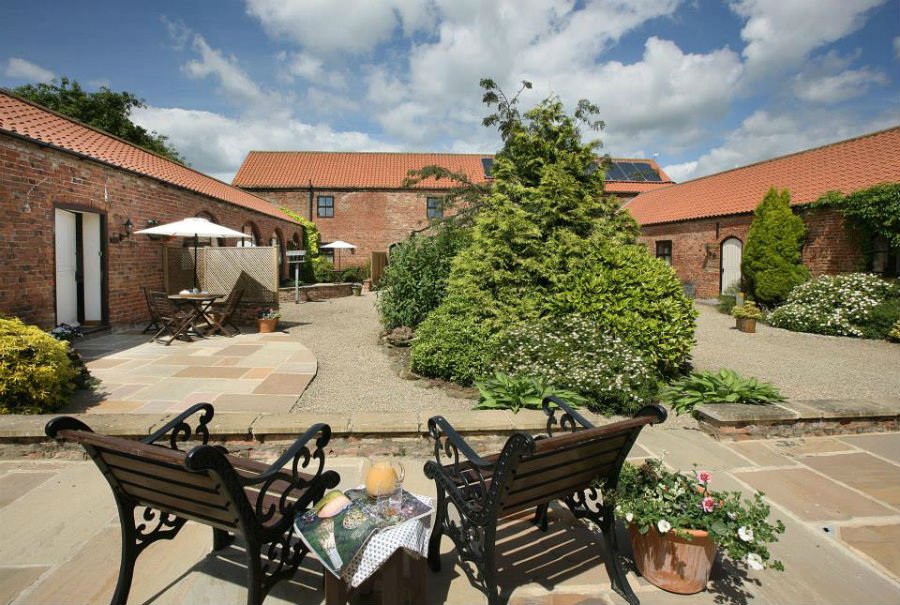 Old Oak Cottages comprises of 8 baby and toddler friendly cottages with an indoor swimming pool, spa, sauna and all weather tennis court close to the market town of Thirsk. Children will love the climbing frame, swings, slide, play fort, trampoline and see saw in the play area / picnic field.
The cottages have free WIFI, magnificent views and direct access to lovely walks. Cots, highchairs and stair gates are provided free of charge and there are also a couple of blackout blinds available to borrow.
Learn More – Old Oak Cottages
#23. Wrea Head Holiday Cottages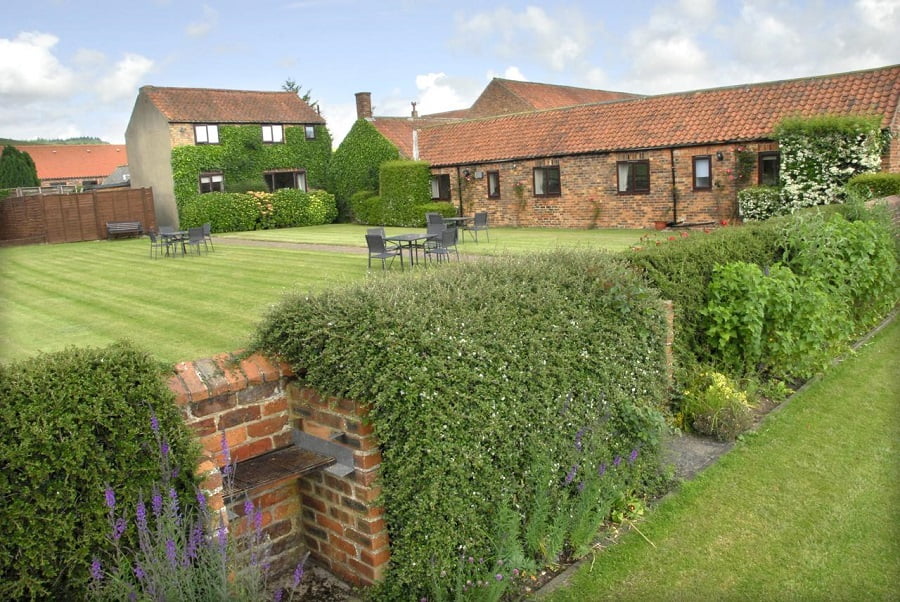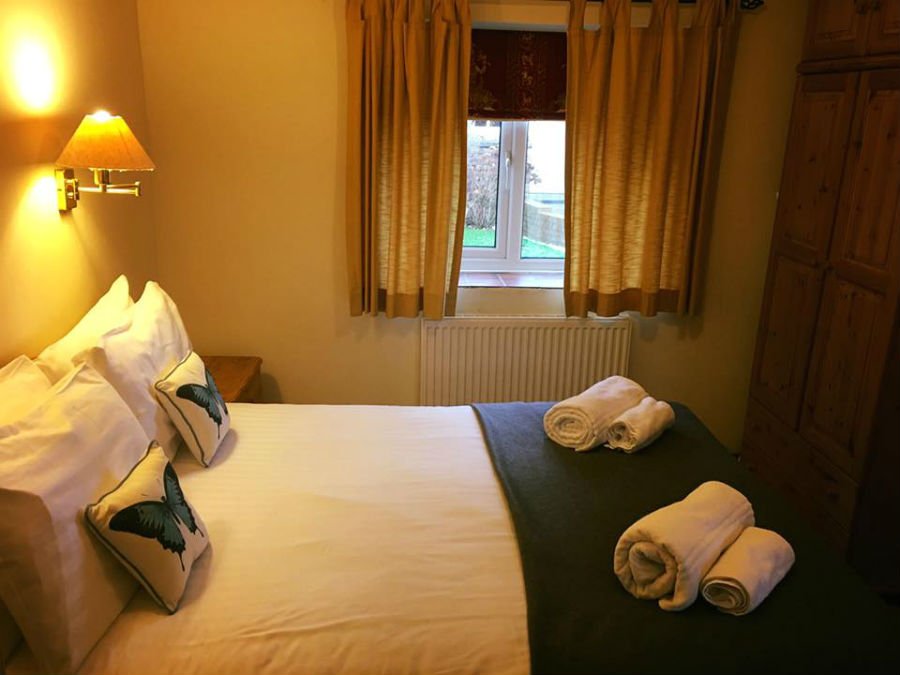 Wrea Head Holiday Cottages are located just 2 miles from the seaside town of Scarborough, surrounded by the beautiful countryside of the North Yorkshire National Park.
The 9 cottages are set around attractive gardens and have stunning views towards the sea and Scarborough Castle. There is an indoor swimming pool and Jacuzzi with a pool side playpen. Outside there are extensive lawned gardens and a summerhouse.
Toddlers will love playing in the Teddy Bear's Cottage – a 2 story full furnished playhouse in its own garden complete with Mummy, Daddy and Baby Bear! The seaside towns of Scarborough, Filey, Bridlington and Whitby are close by.
Learn More – Wrea Head Farm Cottages
#24. Rufus's Roost Treehouse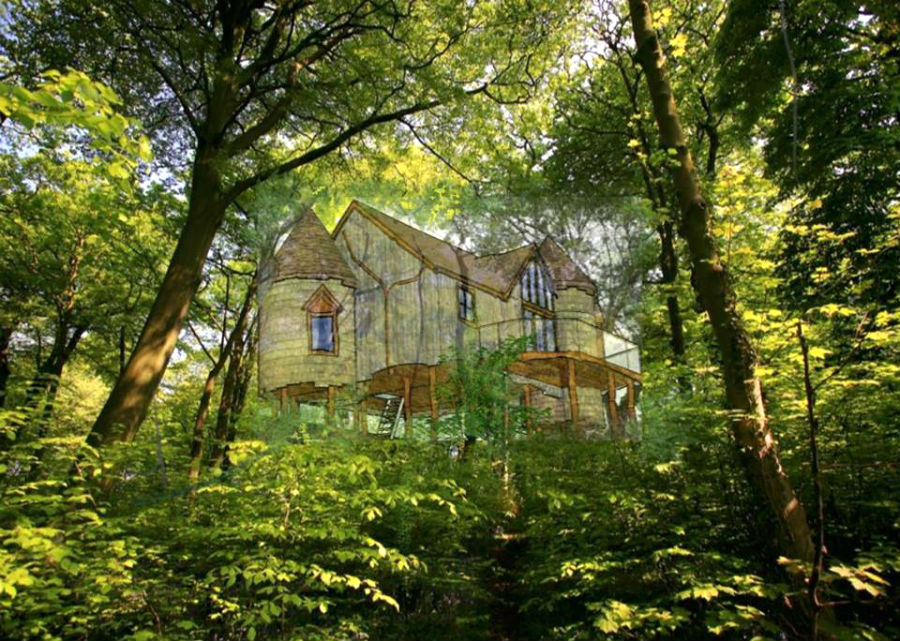 Rufus's Roost is a brand new Treehouse in a superb location in between the Yorkshire Dales and North York Moors. Access to the treehouse is via a suspension bridge walkway, and treehouse itself has 3 bedrooms, a swish bathroom, modern kitchen dining area and a log burner to cosy up to in the colder months. There is also a Den (accessed via a slide!!!!) with bean bags, comfy cushions, TV, games console, movies and a popcorn machine.
Outside there is a large veranda with a log fired hot tub. Embracing the Great Outdoors is very much encouraged at Rufus's Retreat, so binoculars and a bat monitoring station are also provided as well as a 'Beasts, Birds and Bugs' log for guests to add what they see.
Learn More – https://www.rufussroost.co.uk/the-treehouse
#25. Raven Hall Lodges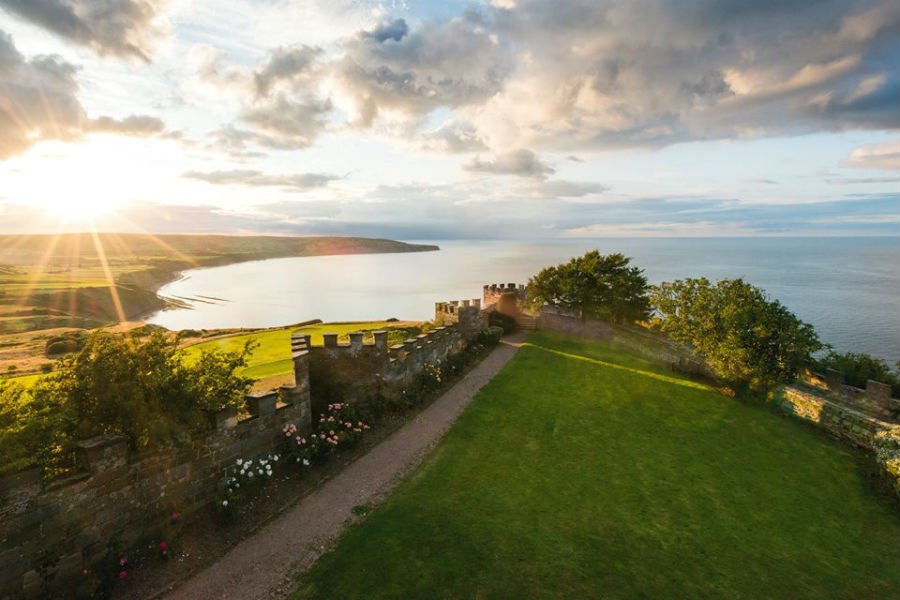 Raven Hall Lodges are located in Ravenscar on the east coast of Yorkshire in close proximity to both Whitby and Scarborough. There are 8 Finnish lodges which have luxurious furnishings and fittings, their own kitchenette and WIFI internet access. The lodges are designed to be sustainable, eco-friendly and environmentally friendly.
The lodges enjoy fantastic views over Robin Hood's Bay, and guests can also use the facilities of the Raven Hall Hotel which includes a small heated indoor swimming pool, sauna, games room and tennis courts.
There is also over 100 acres of award winning grounds to explore, and a 9 hole golf course. The lodges also benefit from a daily housekeeping and tidying service, which can be handy with toddlers around!
Learn More – Raven Hall Lodges
#26. Mulgrave Estate Holiday Cottages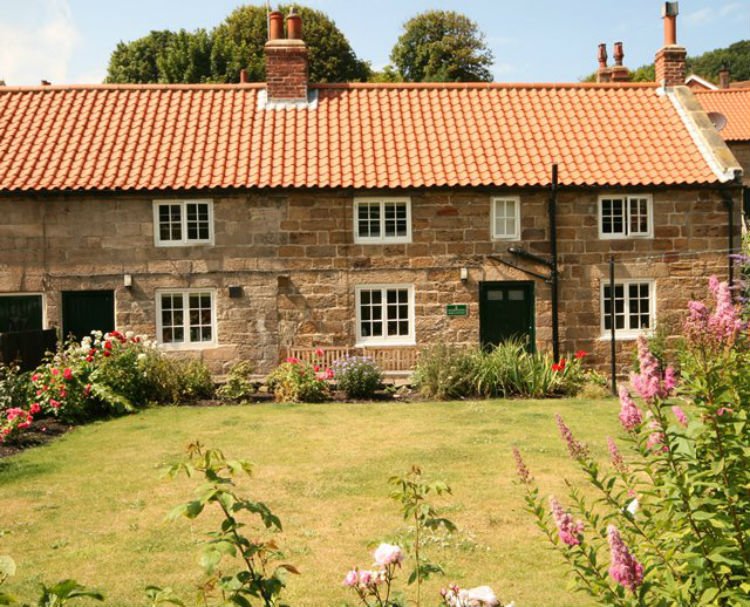 Mulgrave Estate Holiday Cottages are located in Sandsend, a quiet village a few miles up the coast from Whitby. Sandsend is one of my favourite beaches in Yorkshire – it is 4 miles long, sandy and has a little stream running down it – it is perfect for toddlers who want to make sandcastles or build dams. There are also beach cafes, a general store and restaurants selling locally produced food in Sandsend, and it is only 3 miles from Whitby where there is loads to do with toddlers. </p class="clearleft">
There are 6 cottages on the Mulgrave Estate, which are just over 1 mile away from the beach. They all have a private garden, parking and WIFI. Each cottage is furnished to a really high standard with DVD players, washing machines and dishwashers, and cots and highchairs are available.
Learn More – https://mulgrave-estate.co.uk/cottages
Read More – 5 Secret Places To Go On The Yorkshire Coast With Toddlers
#27. The Old Station Railway Carriages At Allerston
The converted train carriages at The Old Station At Allerston near Pickering are great for toddlers. Firstly, there is the thrill of staying in a train complete with first class seats, toys, games and even a Toilet Engaged sign which lights up when it is in use. Then there is the play area, 2 acres of grounds to run around in and even friendly chickens which come to the carriages to see if there is any food available.

Learn More – The Old Station At Allerston
Read More – 5 Train Carriages To Stay In With A Toddler
Read More – 15 Fun Things To Do With Toddlers In York