9 Reasons I Love Dorset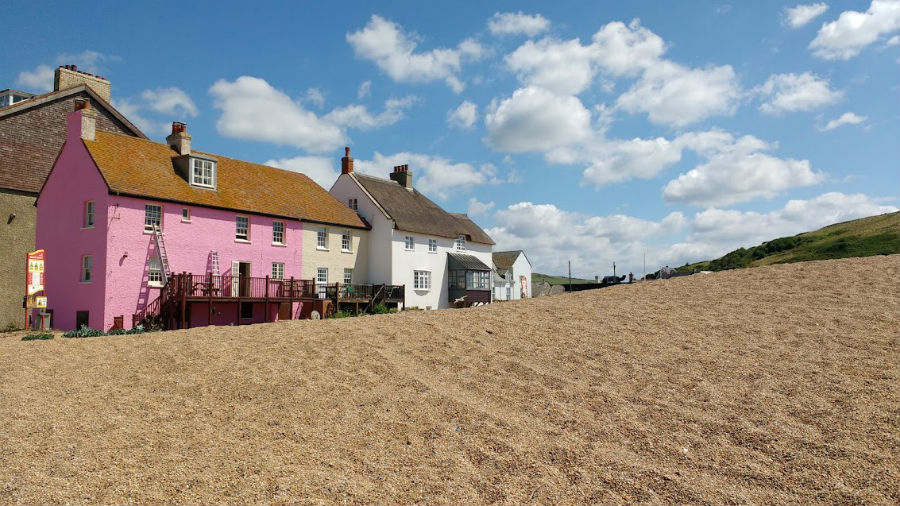 There are loads of amazing places to go on holiday in the UK, and I love finding new spots to go which are ideal for babies and toddlers. This year we discovered Dorset on the south coast, when I spent a week there on holiday with my family.
Discover More – 13 BEST Places To Stay With Babies & Toddlers In Dorset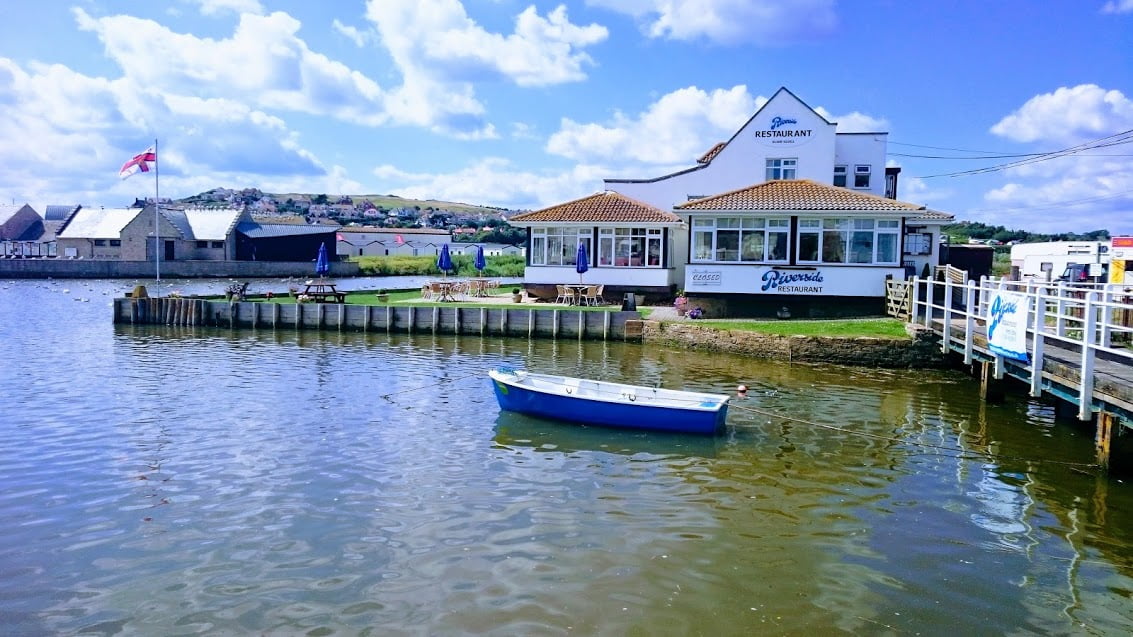 In case you don't know much about it, Dorset is a county on the south coast of England, bordering the English Channel coast and wedged in between Devon on the east and Hampshire on the West. You may have seen one of its beaches; West Bay on the TV programme Broadchurch, but there is loads more to do in Dorset apart from the beaches.
These are the reasons why I think you and your family will love Dorset too.
1. Gorgeous Beaches
If you are looking for somewhere to go on a beach holiday in the UK, Dorset has got to be at the top of your list. With over 100 miles of coastline, Dorset has some of the best beaches in the UK. Broadchurch fans will love discovering the famous beach at West Bay overlooked by its towering sandstone cliffs. This beach is a mixture of sand and shingle, and has a steep shelf so take extra care with toddlers.
Brownsea Island in Poole Harbour has some deserted 'cast away' type beaches.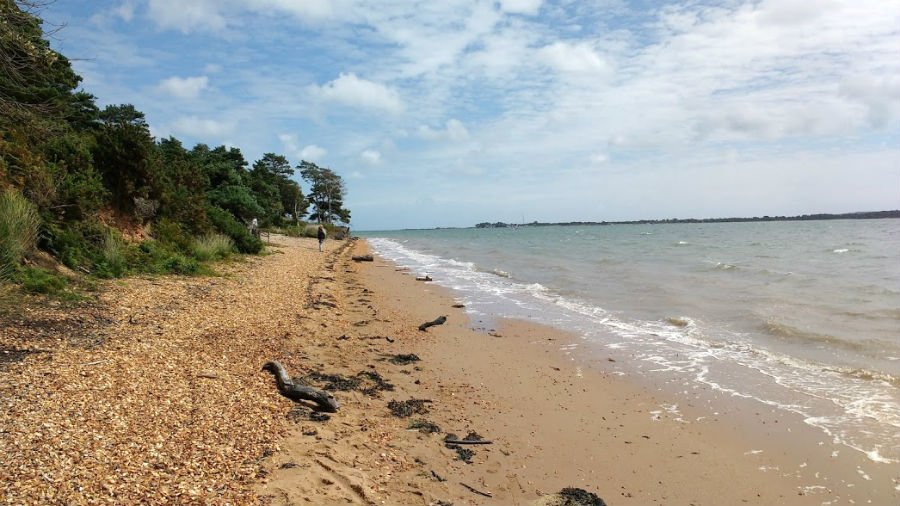 One of the best beaches in Dorset is Studland Beach, owned by the National Trust, with its white soft sand with volley ball nets and bbqs (in the summer). Studland Beach overlooks the famous Sandbanks at the other side of Poole Harbour.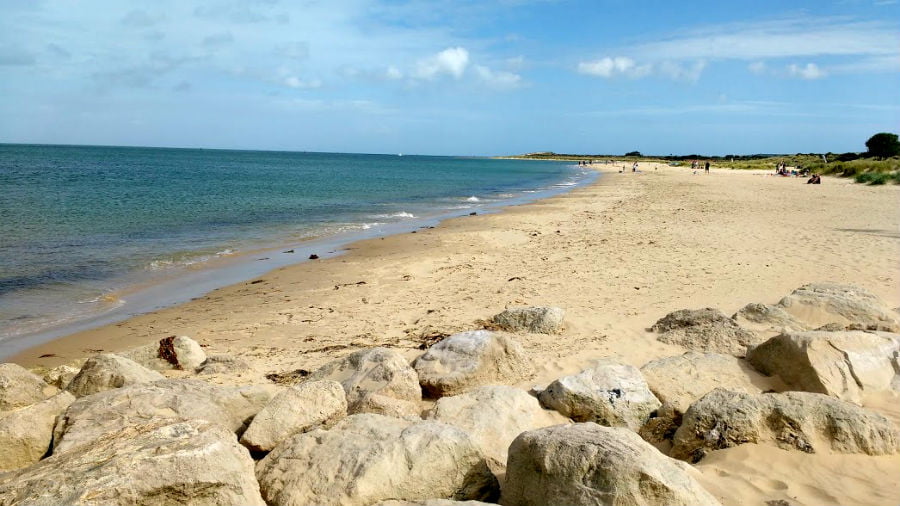 The seaside town of Swanage is known for its Punch and Judy shows in the summer.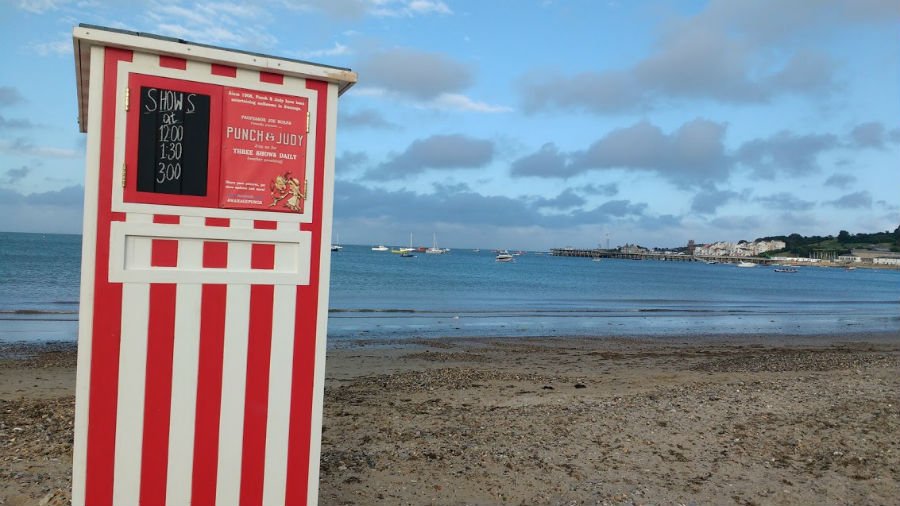 Then there are also the larger seaside resort towns of Weymouth and Bournemouth which have everything you need for a beach holiday. Take your bucket and spade, play in the sea and eat ice cream – when the sun is out, you can't beat Dorset for a summer holiday.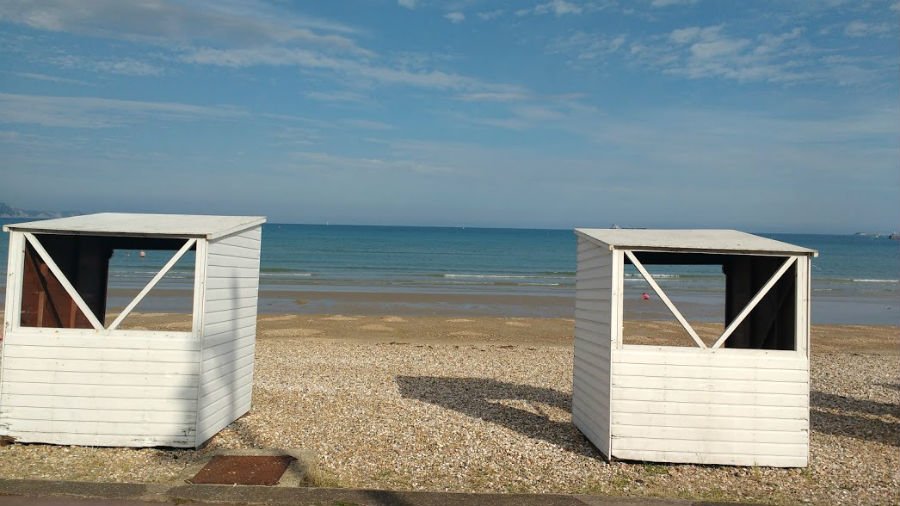 Read More – 10 Dreamy Places To Stay In Dorset With Babies And Toddlers
2. The Jurassic Coast World Heritage Site
The Jurassic Coast was recognised as a World Heritage Site in 2001, because of its geological significance in revealing the history of the Earth over 185 million years through the Triassic, Jurassic and Cretaceous periods. It stretches 95 miles from East Devon to Dorset and one of the best ways to see it is the Jurassic Coast drive.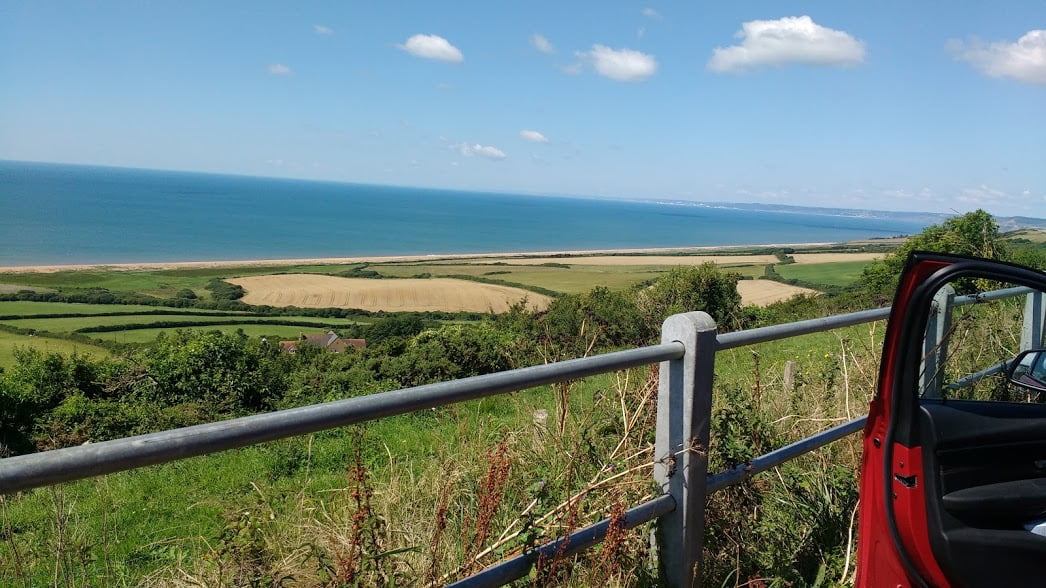 The B3157 Jurassic Cost Drive is 18 miles long from Weymouth to Bridport offering spectacular views of the coastline and countryside. Pack your beach stuff and a picnic in the boot, and spend a day driving along the route stopping off at beaches and seaside towns whenever you fancy. If you don't have a car, don't worry – you can get the Jurassic Coaster bus which runs from Poole to Exeter stopping off at a number of towns and villages along the way.
Read More – 20 Things To Do In Dorset With Babies And Toddlers
3. Finding Fossils
Dorset is known for its fossils, and fossil hunters should pay a visit to the famous Charmouth Beach to see what you can find. At the Charmouth Heritage Coast Centre you can find out how to hunt for your own fossils by joining one of the regular guided fossil walks.
Just 2 miles from Charmouth Beach is the unspoilt resort town of Lyme Regis, which is a good stop off after you've finished fossil hunting. The town is close to the beach so you can potter around the winding streets when you want a break from the sea.
4. Sunny Weather (hopefully!)
Weather does play an important part in a staycation type holiday, but you will be pleased to know that Dorset does have a mild climate partly due to its position on the south coast. It is less affected by the Atlantic winds than Devon or Cornwall for example, so tends to enjoy warmer weather with average temperatures of 19 – 22 degrees in the summer. In fact, when we were there in the summer, it was 25 degrees which was perfect for days at the beach!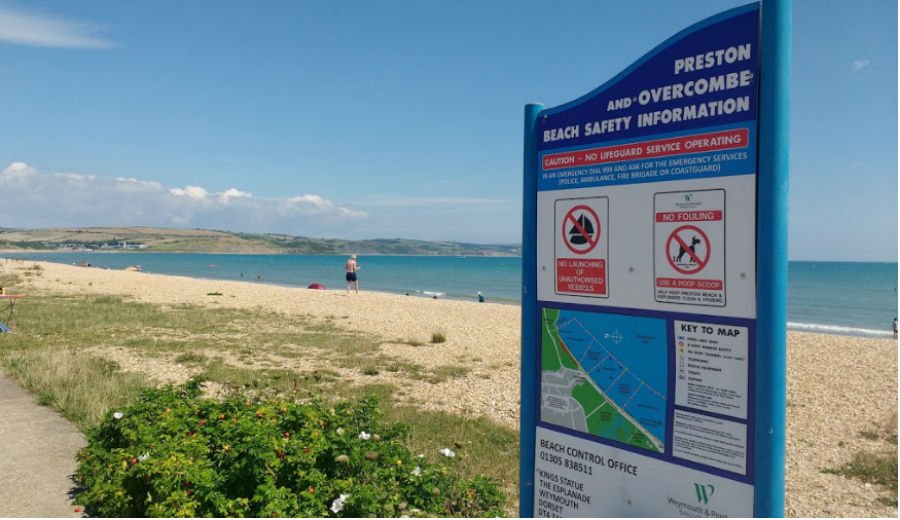 5. Fab Family Attractions
There is loads to do in Dorset with toddlers. As well as days out at the beach, toddlers will love Farmer Palmers Farm Park which is specially for Under 8's. At the Abbotsbury Swannery, you can see the world's only managed colony of nesting mute swans, and depending on the type of year you visit you may be able to see the new newly hatched chicks.  Train lovers will love a ride on the Swanage Railway which takes you to Corfe Castle which was the inspiration for Kirrin Castle in Enid Blyton's Famous Five books. Brownsea Island in Poole Harbour is well worth a visit to explore this unique habitat with red squirrels, deserted beaches ,walks and plenty of fresh air.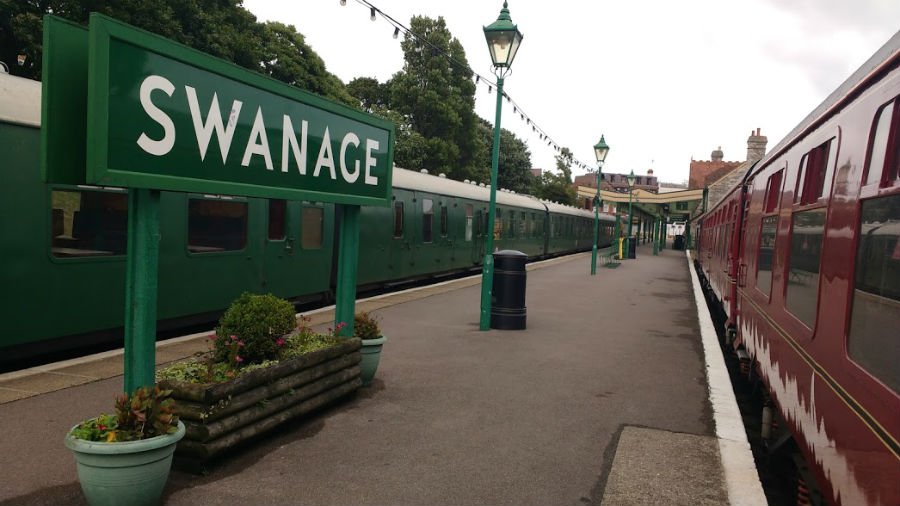 Further afield, you can get to the New Forest (and Paulton's Park) easily from Dorset too.
6. Quieter Than Devon and Cornwall
Dorset does get busy in the summer, but generally it is quieter than Devon and Cornwall and for most people it is easier to get to as well. It took us 5 hours to get there from our home in Yorkshire (it is basically straight down!), and once you are there everything is fairly easy to get to. We went to some pretty big attractions in the main summer season, but there was always parking available.
7. Amazing Places To Stay
We spent a few days at Moonfleet Manor, which is a luxurious family friendly hotel overlooking Chesil Beach on the Jurassic Coast. However, there are loads of other fab places for families to stay in Dorset – check out our recommendations on the best places to stay with babies and toddlers in Dorset!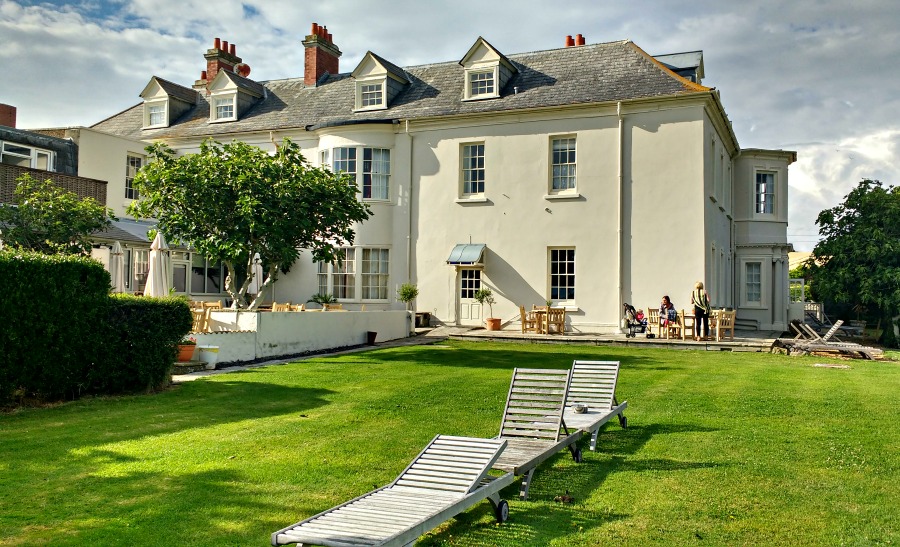 8. Enid Blyton and the Famous 5
Enid Blyton used to spend her summer holidays in Dorset, and it became the inspiration for many of the Famous Five's adventures in her books. Blyton fans can follow the Enid Blyton Trail to find out more about the places which featured in her books.
Corfe Castle featured as 'Kirrin Castle, and the 'enormous blue lake that glittered in the August sunshine' from Five Go Camping is The Blue Pool. Brownsea Island in Poole Harbour, is known as the Whispering Island.
Unfortunately, the Ginger Pop shop at Corfe Castle has now closed down, but wherever you go in Dorset you can feel Enid's presence.
9. Unforgettable Scenery
Where else can you see magnificent rock formations like the Durdle Door ? Where else do you get a beach like Lulworth Cove? Dorset of course!