5 BEST Places To Stay With Babies & Toddlers In Suffolk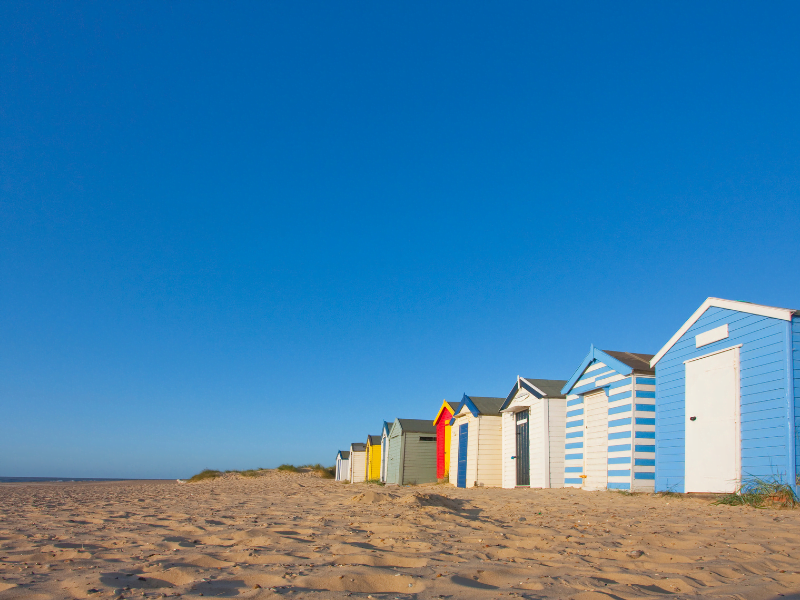 Discover the best places to stay with babies and toddlers in Suffolk including amazing cottages for babies and toddlers and family friendly hotels.  Read on to find out where to stay with babies and toddlers in Suffolk. If you click on a link in this piece, we may earn affiliate revenue.
Discover More – Click here to see our full range of gorgeous baby and toddler friendly cottages in the UK
#1. Brockford Sidings Train Carriages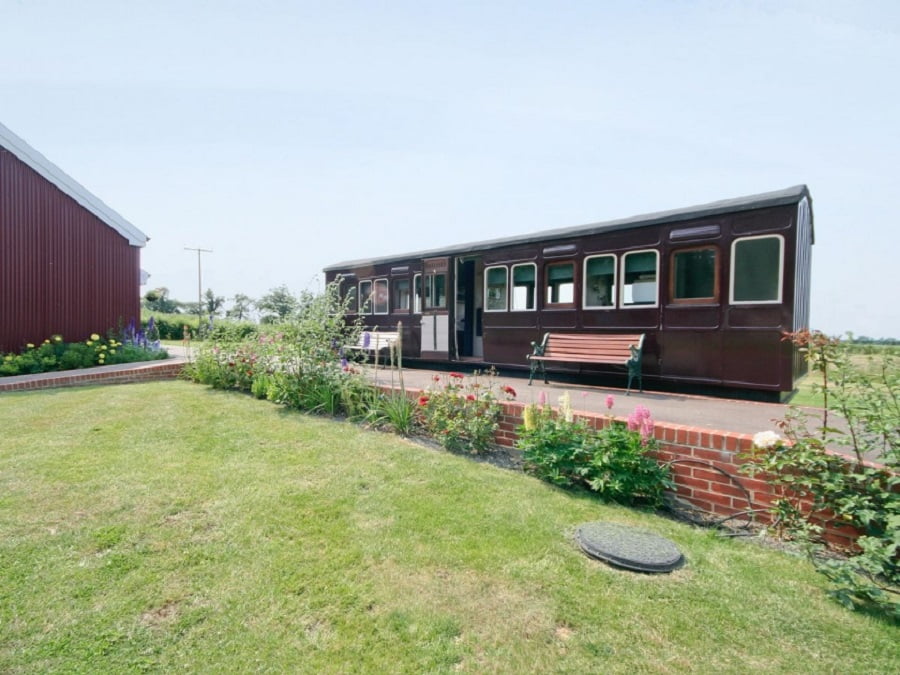 There are 3 converted railway carriages at Brockford Sidings, sleeping between 4 and 6 people. The carriages have spectacular countryside views, a shared 1 acre garden, a playground (called The Signal Box!) and best of all access to an indoor swimming pool and hot tub! The pool and hot tub are at the owner's house ½ a mile away but they are available to book so you can have private access to them.  The carriages are within a short walk of the Mid Suffolk Railway Museum with steam trains at weekends in the summer.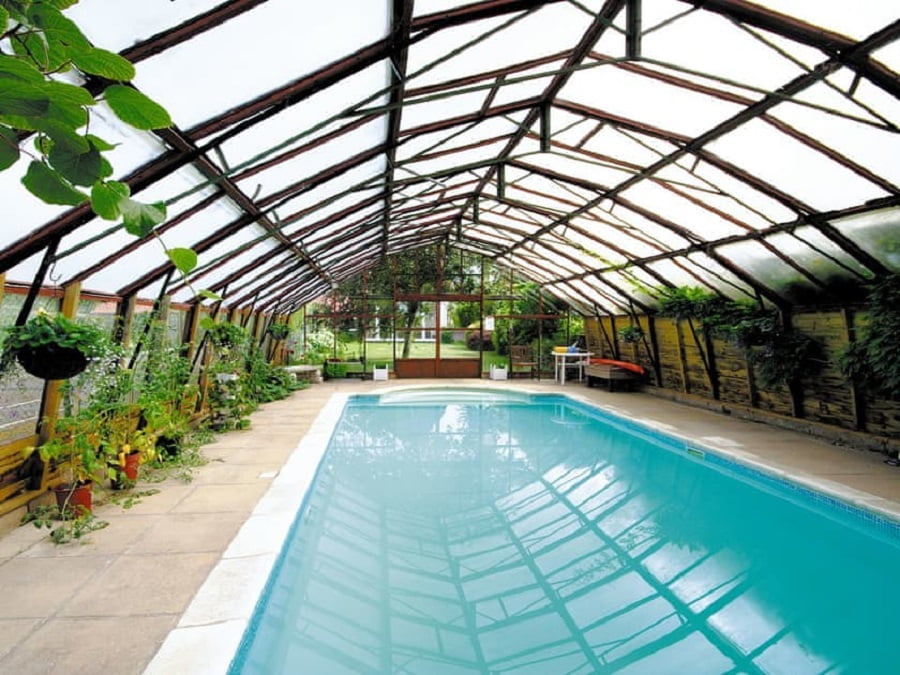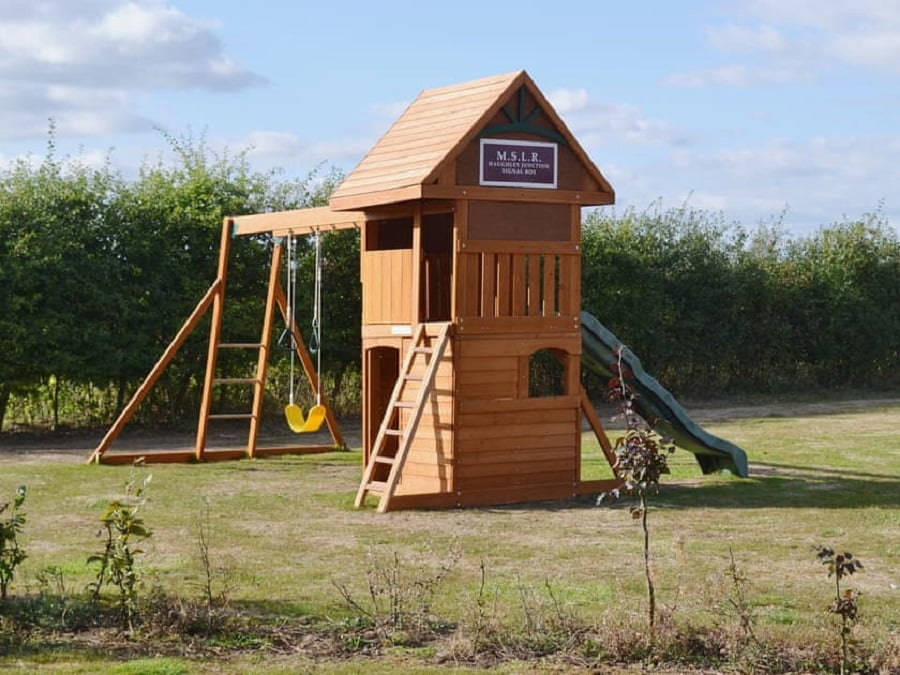 Learn More – Brockford Railway Sidings
#2. Broadland Sands Holiday Park
Broadlands Sands Holiday Park is in a great location on the border of Norfolk and Suffolk.  The resorts of Great Yarmouth and Lowestoft are just a short drive away and Southwold and its white sandy beach is just 30 mins away. There's a great range of baby and toddler friendly facilities at Broadland Sands Holiday Park including a spectacular indoor pool with a 45 metre flume and paddling pool, a dinosaur-themed adventure golf course plus family friendly entertainment and a restaurant.   There are a range of luxury lodges to suit all budgets and family sizes.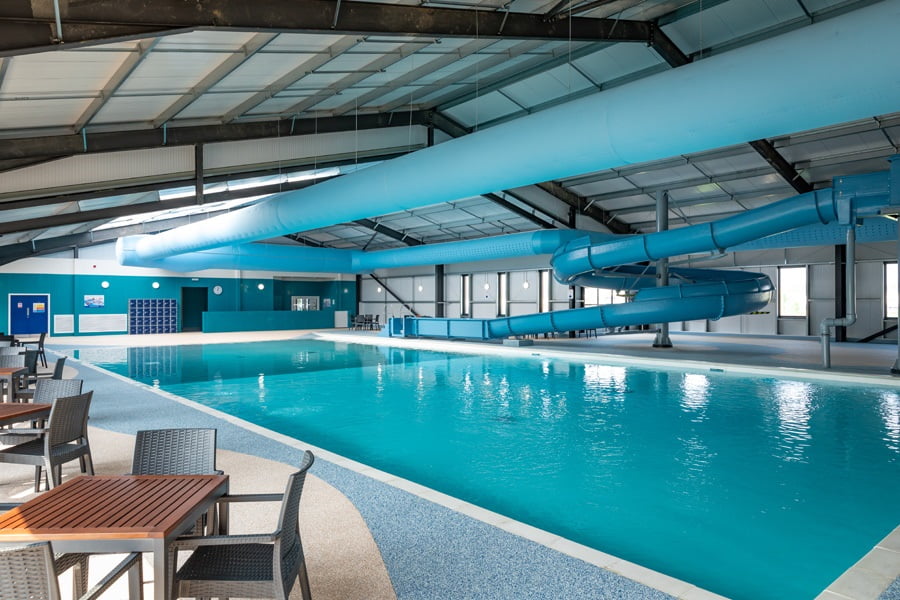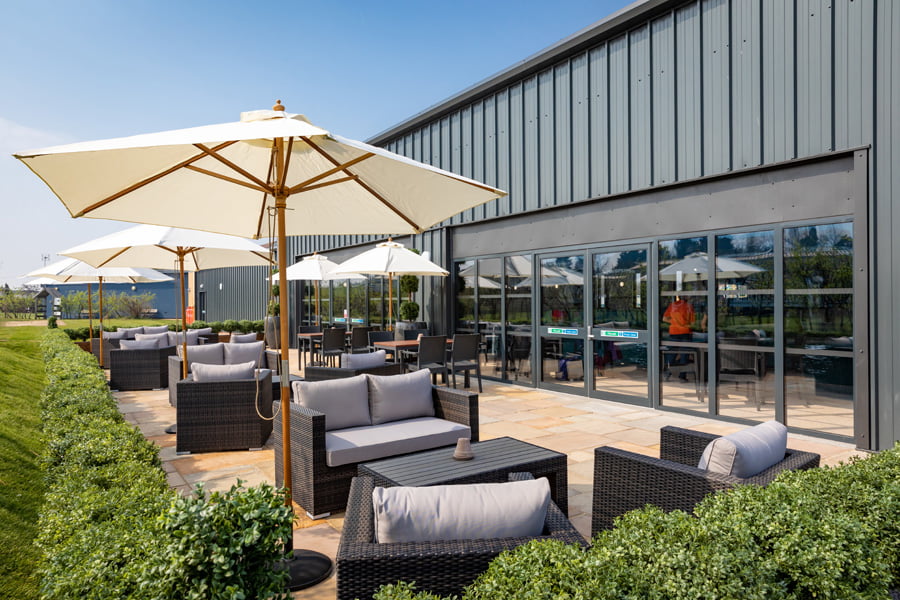 Learn More – Broadlands Sands Holiday Park
#3. Station Cottage, Saxmundham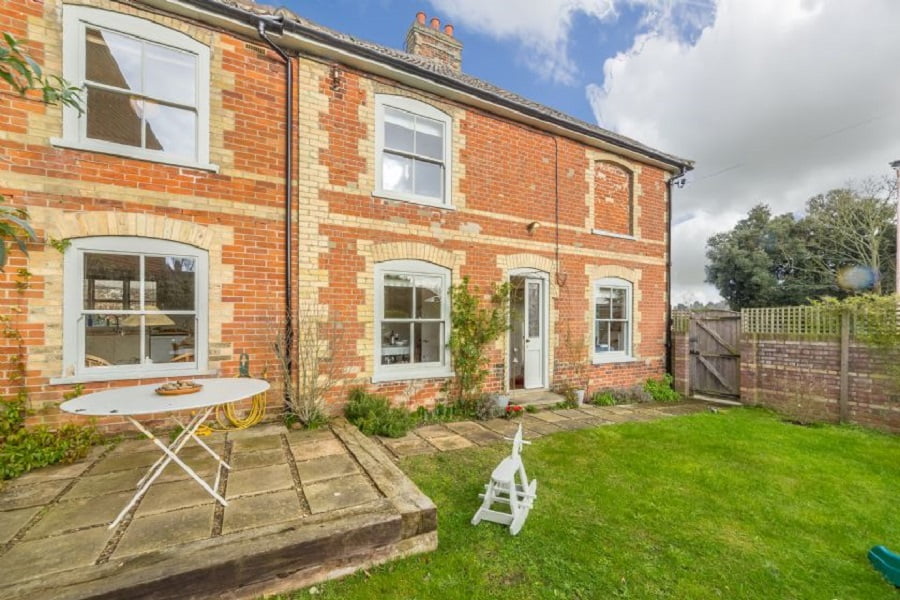 Station Cottage is a cozy cottage which sleeps up to 8 people and is located on the outskirts of Saxmundham. It overlooks a train line, so is a great choice for train loving toddlers, but as this is sleepy Suffolk, there aren't many trains passing through!   There are 3 bedrooms, 2 living areas and also 2 gardens – 1 of which has a sandpit.  Tesco and Waitrose are just a 5-minute walk away in town. Southwold is 25 mins away in the car.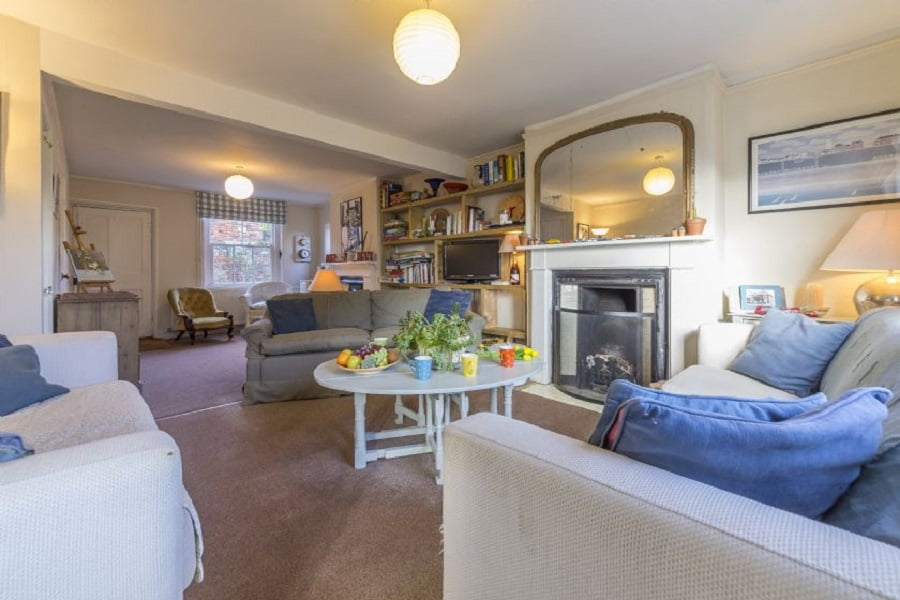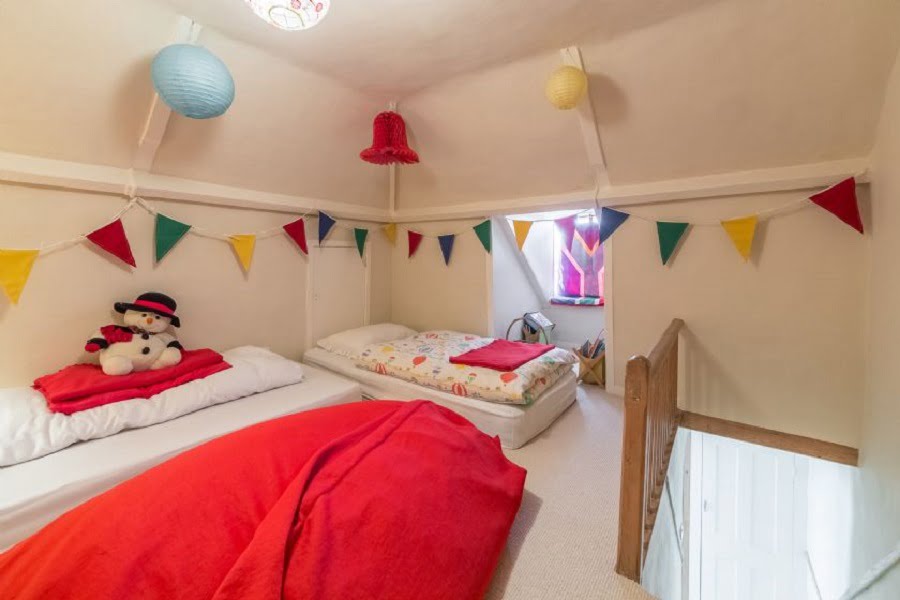 Learn More – Station Cottage
#4. Number 22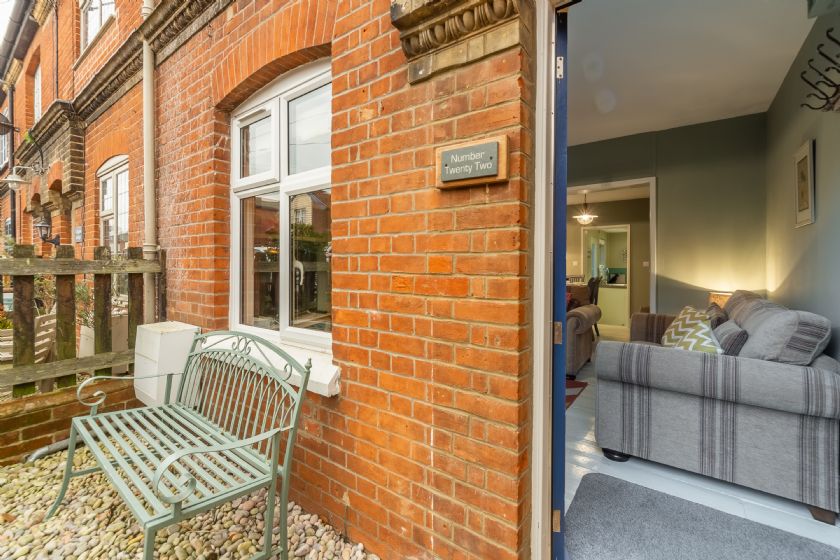 This stylish cottage is just a 5-minute walk from Aldeburgh beach on the coast.  It's a cosy, spacious, light and airy terraced character cottage with an open plan living and dining area.  There's a stylish master bedroom with a second bedroom with bunk beds.  Outside there is a pretty, sunny courtyard garden with a BBQ which is a great evening sun trap.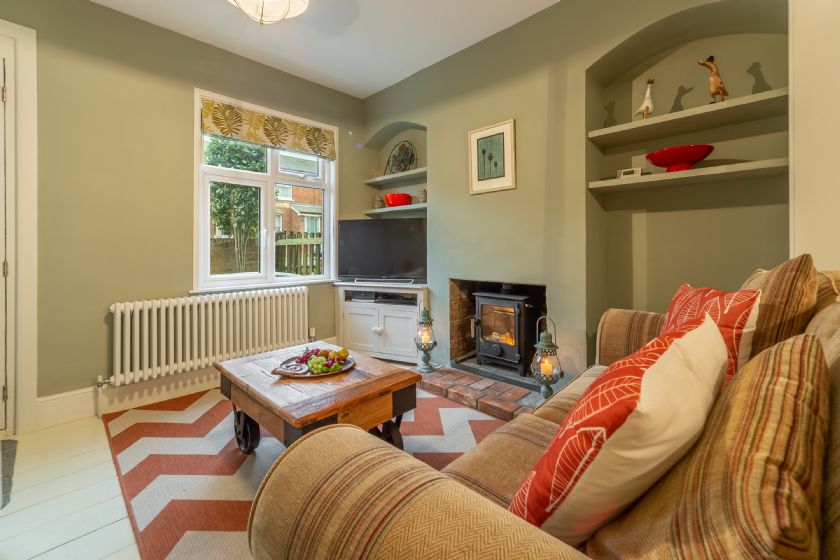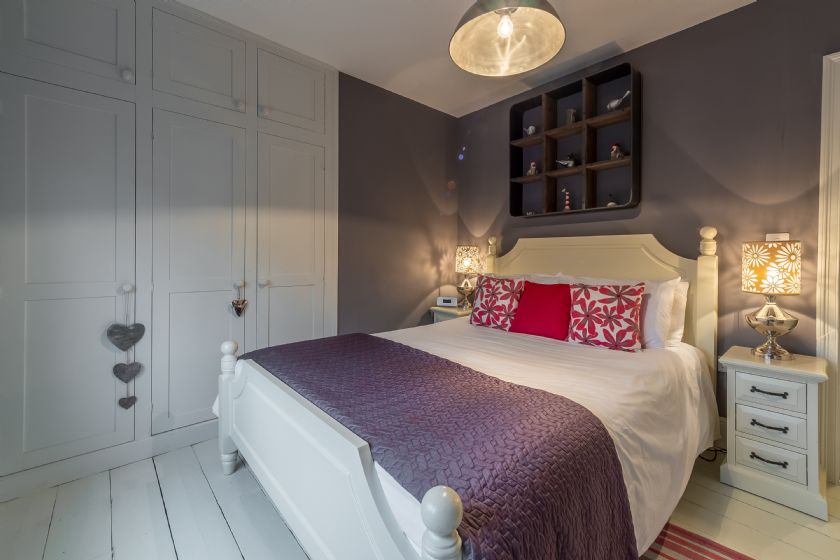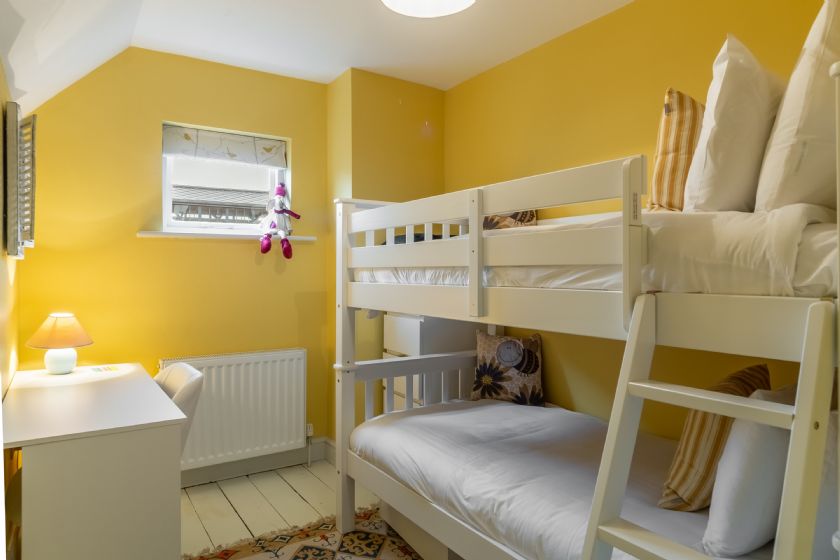 Learn More – Number 22
Can you recommend anywhere to stay with babies and toddlers in Suffolk?