Top 10: Britain's Best Theme Parks For Toddlers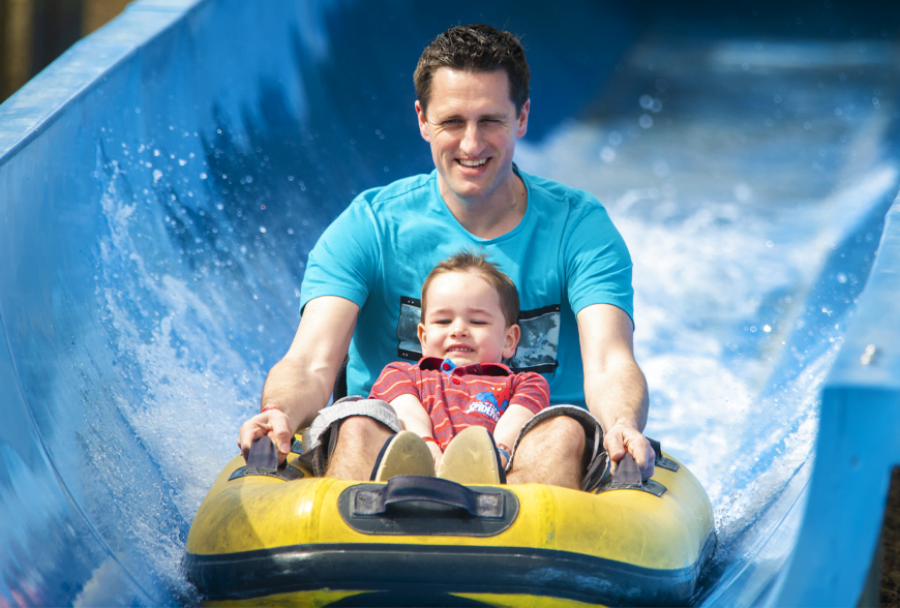 An essential guide to the best theme parks for toddlers in Britain from days out at CBeebies Land to Crealy Theme Park and Resort in Devon.
#1. Crealy Theme Park & Resort, Devon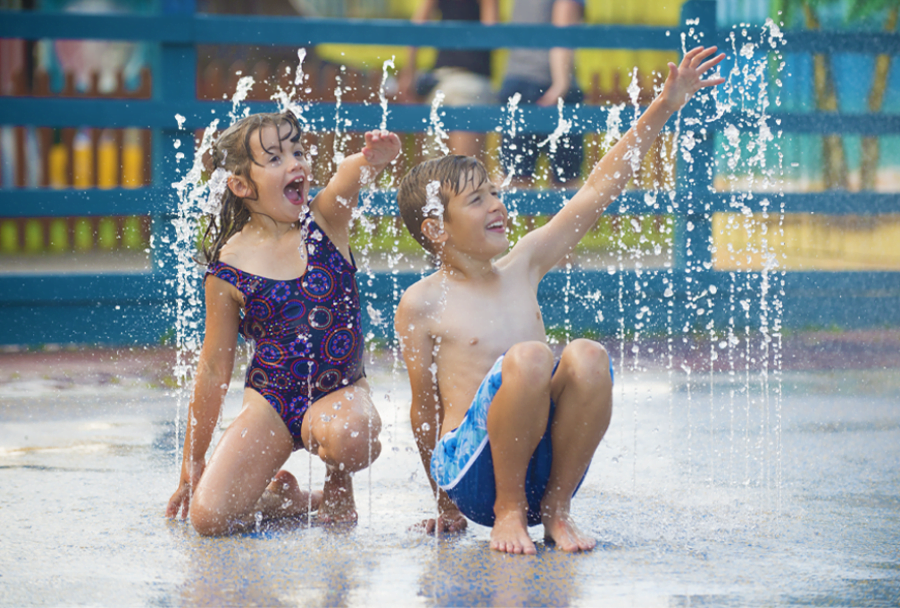 A day out at Crealy Theme Park & Resort is unmissable if you are looking for a toddler friendly theme park in Devon! This award-winning theme park is the largest in the Southwest with over 60 rides, attractions, live shows and even a zoo. There are rides specifically for Under 5s and over 200 animals to visit – plus a massive indoor play area in case it rains! Toddlers will love King Neptune's sensory ride where they can take a ride around the ocean accompanied by music and lights, or even ride the Super Subs in The Lost World of Atlantis where they can go on a tour of the ocean floor. Dino fans can dig in the sand at Dino Dig to see if they can find the bones, teeth and claws of a Stegosaurus, a Pterodactyl and maybe even a T-Rex!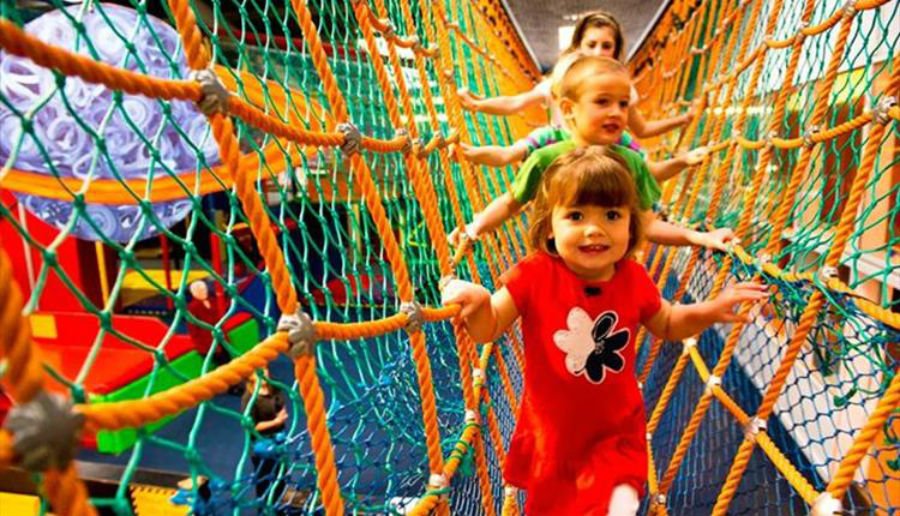 Where To Stay?
If you're looking for a short break in Devon, why not take your time and spend a few nights at Crealy Resort? There is a variety of luxury family friendly holiday lodges with hot tubs, glamping tents and camping and touring pitches available for short breaks. The resort is next door to the theme park and has its own exclusive restaurant and club house. Complimentary theme park access is included!!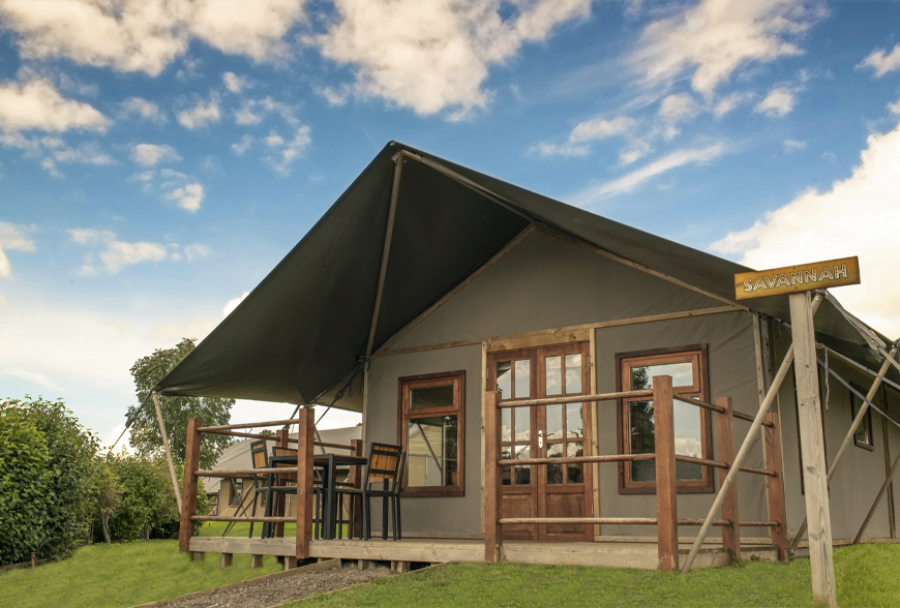 Learn More – Crealy Theme Park & Resort
Read More – 35 BEST Baby And Toddler Friendly Places To Stay In Devon
CBeebies Land is a dream day out for toddlers meeting all their favourite characters and helping them out with their important work. Toddlers can ride on the Octonaut's roller coaster, deliver parcels with Postman Pat, or float on a boat through In The Night Garden.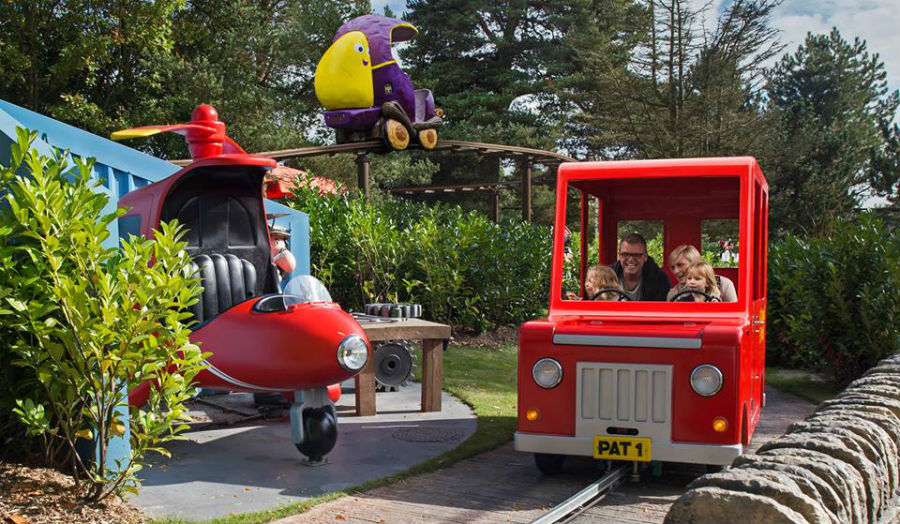 Where To Stay Near CBeebies Land?
For an extra treat, stay at the new CBeebies Land Hotel with special themed rooms. Search for Gem's jewels in a Swashbuckle room, explore In The Night Garden, have a deep sea adventure with the Octonauts or visit Postman Pat in Greendale. All rooms in the CBeebies Land Hotel have a separate area for children and parents, and include an entertainment wall with interactive play items.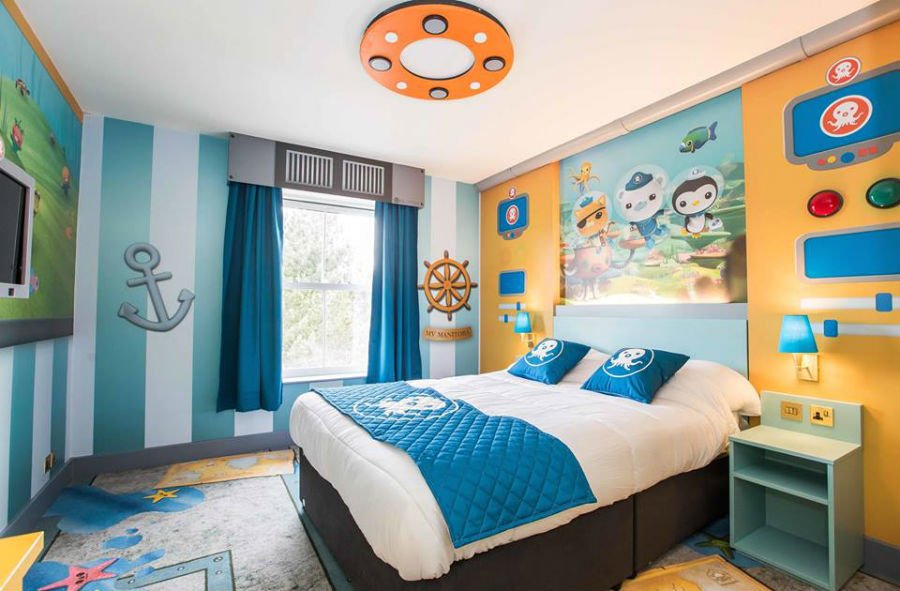 There is also a jam packed entertainment schedule with meet and greets, and a chance to take part in a Swashbuckle game show and Andy's Dinosaur Hunt.
Learn More – Short Breaks at Alton Towers
Sandybrook Country Park is an award winning 5* holiday park on the edge of the Peak District just 30 mins from CBeebies Land. It is a small and friendly holiday park, with an indoor swimming pool, toddler play area, outdoor playground and woodland walk. As well as having luxury lodges and excellent facilities for families with young children, it is also in an ideal location for visiting toddler friendly attractions like CBeebies Land at Alton Towers.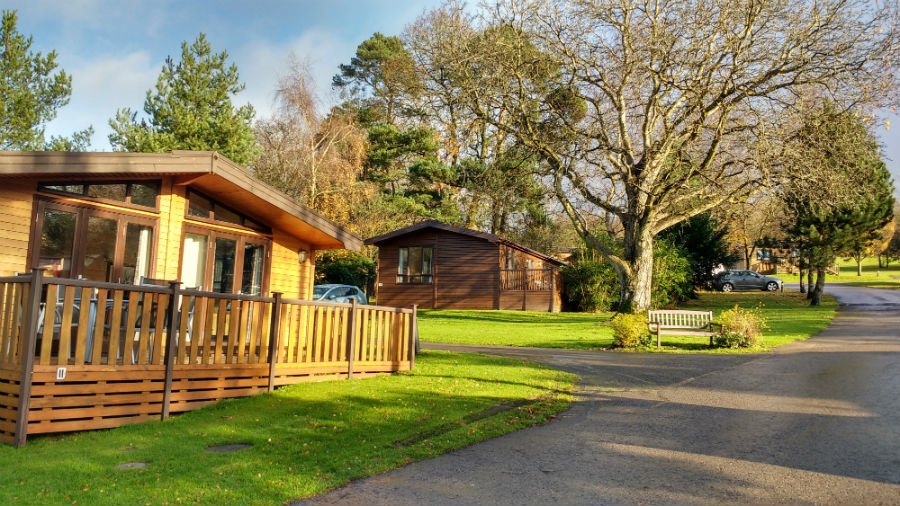 Learn More – Sandybrook Country Park
There are 18 rides for toddlers at Chessington World of Adventures, including the new Gruffalo River Ride Adventure, where you can join Mouse on a magical riverboat journey through the deep dark wood. There are also live shows, the famous Chessington Zoo and the Sea Life Centre.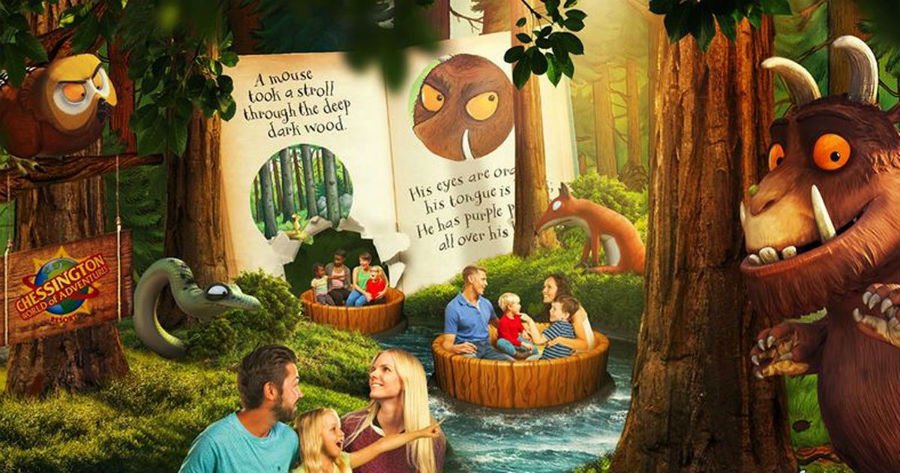 Where To Stay Near Chessington?
Treat Gruffalo fans to a stay in one of the fully themed Gruffalo bedrooms at the Chessington Safari Hotel. Stays include a 2nd day in the theme park for free, fast track access to the Gruffalo River Ride Adventure, Gruffalo films in your room and meet and greets. All stays at the Chessington Resort Hotels get free access to the Savannah Splash Pool.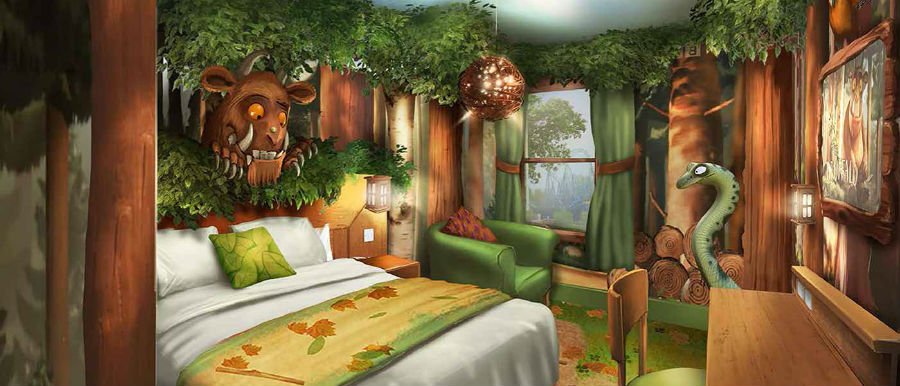 Learn More – Short Breaks At Chessington
Buy tickets for Chessington World here
Whether you are a Lego fan or not, a day out at the Legoland Windsor resort is an amazing theme park for toddlers. A lot of the rides at Legoland Windsor have height restrictions of over 90cm, but there are lots of rides without any height restrictions which are suitable for babies and toddlers. Some of these include Desert Chase (merry go round), Aero Nomad (ferris wheel), Fairy Tale Book (boat ride), Orient Expedition (train ride) and Balloon School (sky ride).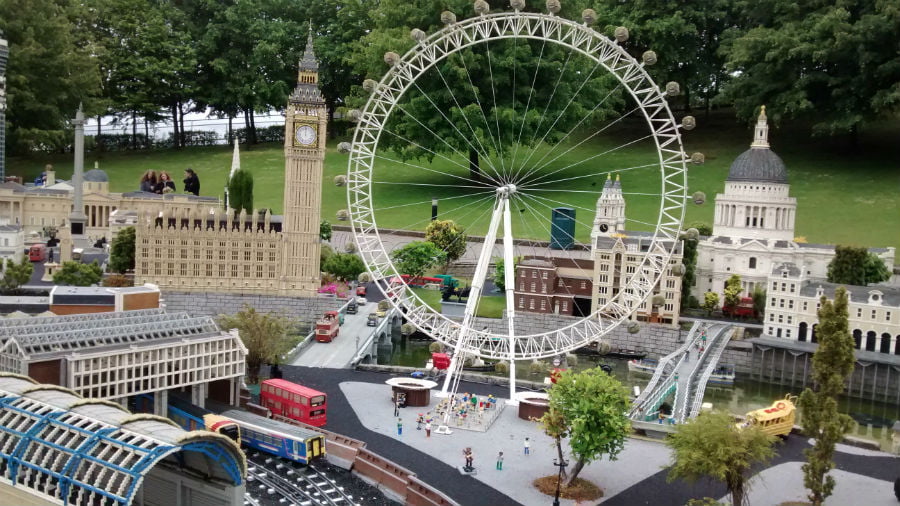 Read More – Taking a Toddler to Legoland, Denmark
Where To Stay?
Legoland Holidays arrange stays at the Legoland Resort Hotel and nearby family hotels. All their stays include overnight accommodation, breakfast and 2nd day entry into the Legoland Resort. Santa Sleepovers and School Holiday specials are available.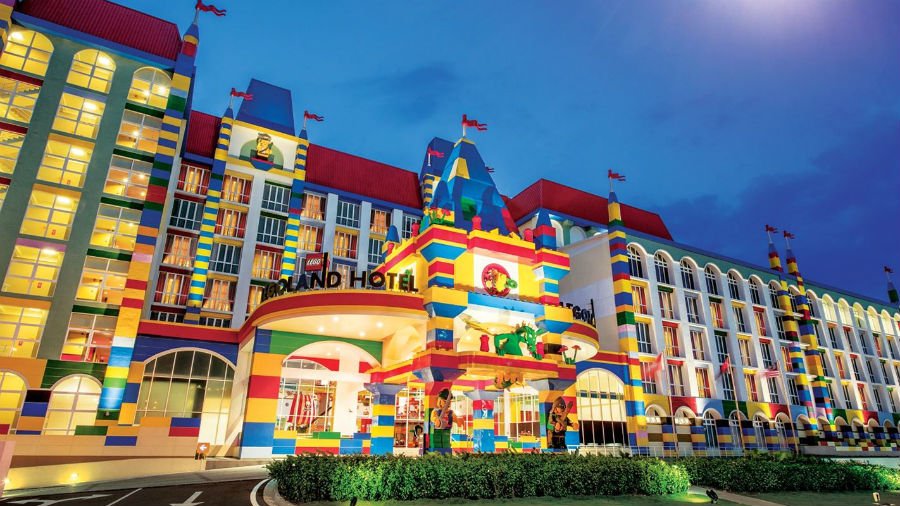 Learn More – Legoland Holidays
The Hilton Bracknell is also a popular choice for families looking for somewhere to stay near Legoland.  It is just a 25 min drive from Legoland and has Family rooms sleeping up to 4 people, a swimming pool, massive breakfasts and kids activity packs.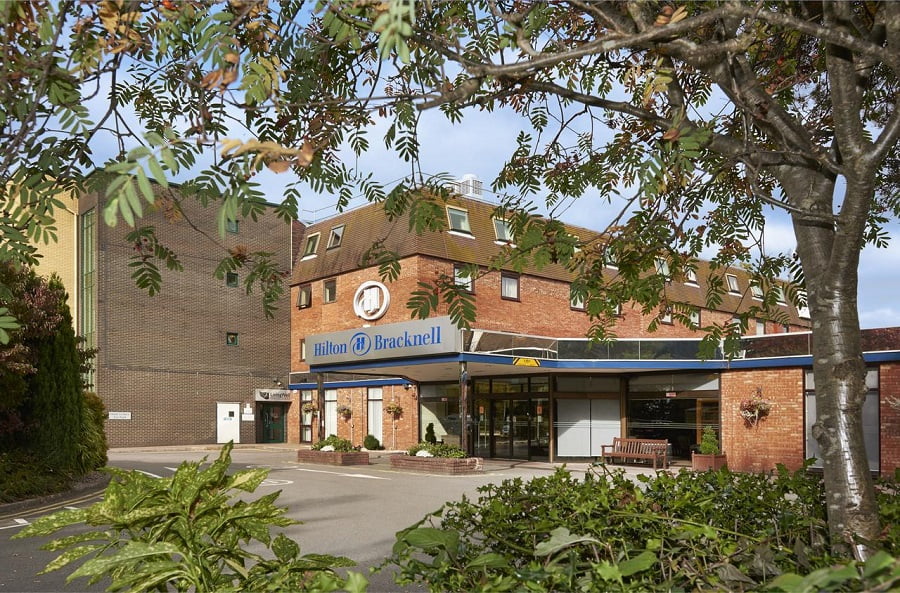 Learn More – Hilton Bracknell
#5. Peppa Pig World At Paultons Park
Peppa Pig World is located within Paulton's Park in the New Forest, Hampshire. Peppa fans will love riding a car with Daddy Pig, flying the clouds of Windy Castle or taking a flight on Miss Rabbit's Helicopter. You can also see Peppa's House, School, Campervan and the paddling ducks! Don't miss the Muddy Puddles water splash area, George's Spaceship Indoor Playzone and Mr Potato's Playground.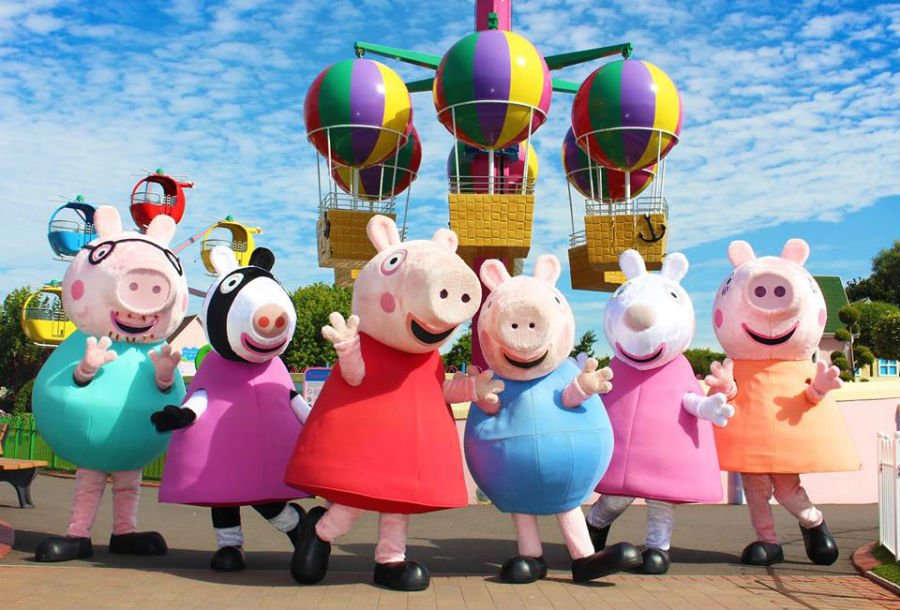 Where To Stay?
Sandy Balls Holiday Village in the New Forest is a great place to stay if you are visiting Paultons. Surrounded by the New Forest, ponies and woodland walks, this holiday park has loads for babies and toddlers including an indoor and outdoor swimming pool, cycling, alpaca walks, bush craft school, an adventure playground and a soft play. There is also an onsite restaurant, shop and evening entertainment.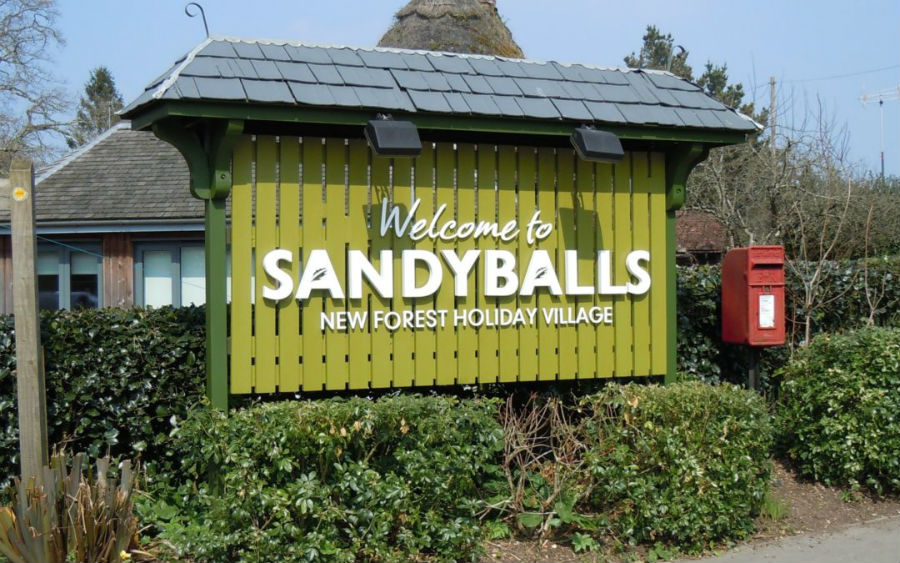 Learn More – Sandy Balls Holiday Village
Other places to stay near Peppa Pig World include the highly recommended Oakdene Forest Park in Hampshire.  Oakdene Forest Park is just 25 mins drive to Peppa Pig World at Paultons. There's a Go Juniors kids' club for 3-7 year-olds, so it's great for older toddlers. Plus, you can look forward to family-friendly entertainment at the Oak Showbar.  There is also an indoor and outdoor swimming pool and a fab play area.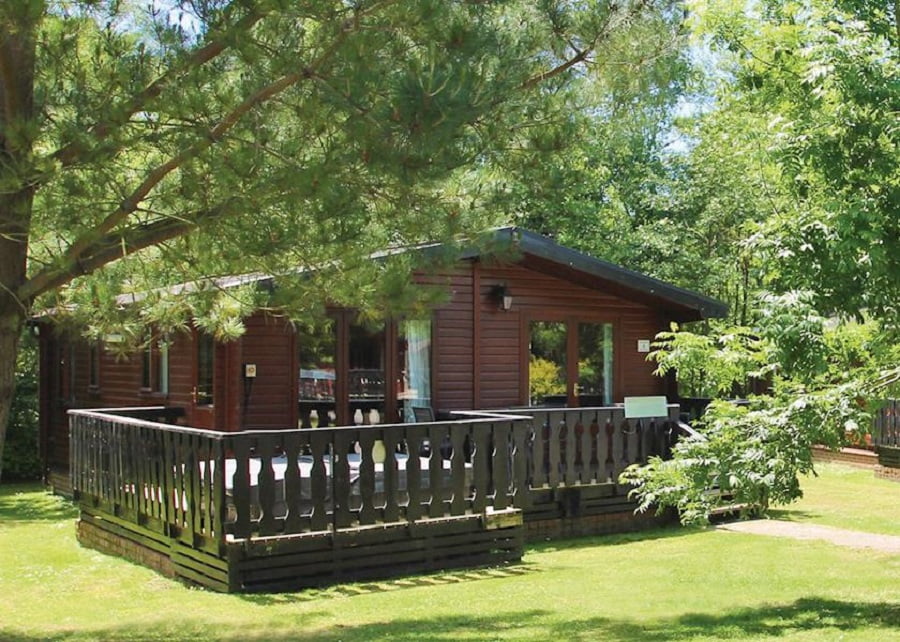 Learn More – Oakdene Forest Park
Buy tickets to Peppa Pig World here
#6. Thomas Land At Drayton Manor
Thomas Land at Drayton Manor has over 25 rides and attractions for Thomas fans to explore The Island of Sodor. Meet Bertie Bus, fly on Harold's Helicopter Tour or go on Cranky's Tower Drop. Thrill seeking toddlers' will love going on their first rollercoaster riding on the runaway Troublesome Trucks. They can also go on a Rocking Bullstrode or learn to drive tractors at Terence's Driving School.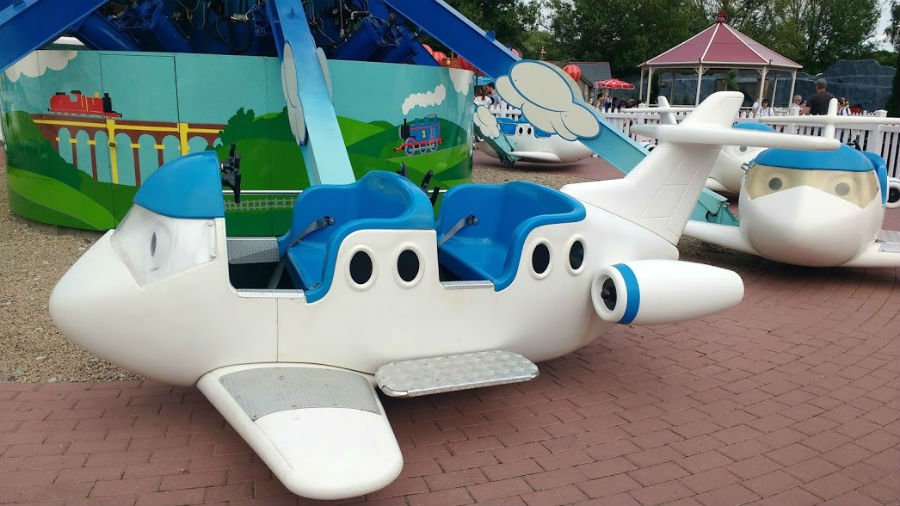 Where To Stay At Thomas Land?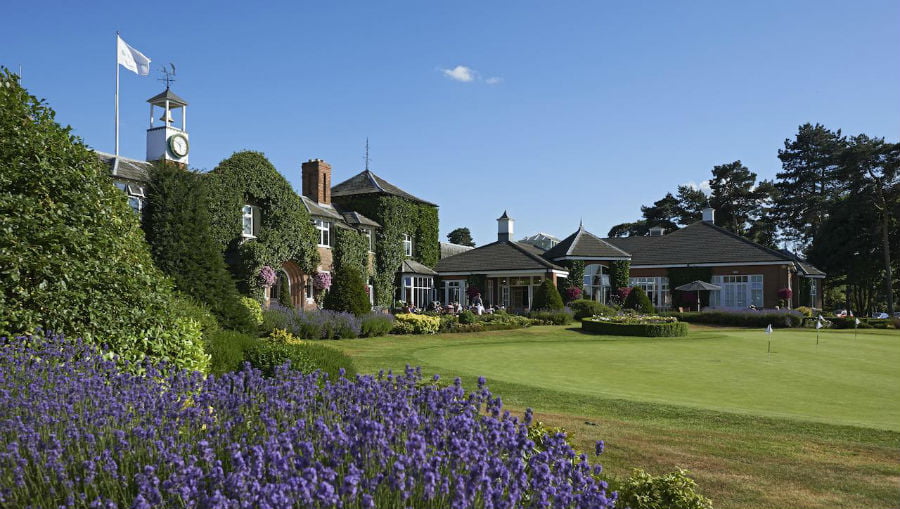 The Belfry hotel is in a great location for visiting Thomas Land, Cadbury World and Twycross Zoo. There are large family rooms with baby equipment like changing mats, nappy bins, baby baths and bottle warmers available to borrow. Babies and toddlers will love the indoor swimming pool, interactive woodland walk where they can see the bug hotel and go den building and wildlife spotting. There is a Spa for parents and an ofsted registered Creche.
#7. Gulliver's World – Matlock Bath, Milton Keynes, Warrington
Gulliver's have 3 theme parks which are specifically designed for children aged 2 – 13. With over 60 rides and attractions and 50% of the attractions under cover, there is plenty to do a Gullivers even if it rains. There are loads of rides for Under 5's as well as a play area, indoor soft play, tractor driving academy, sand play and even a Fairytale academy at Warrington Gullivers.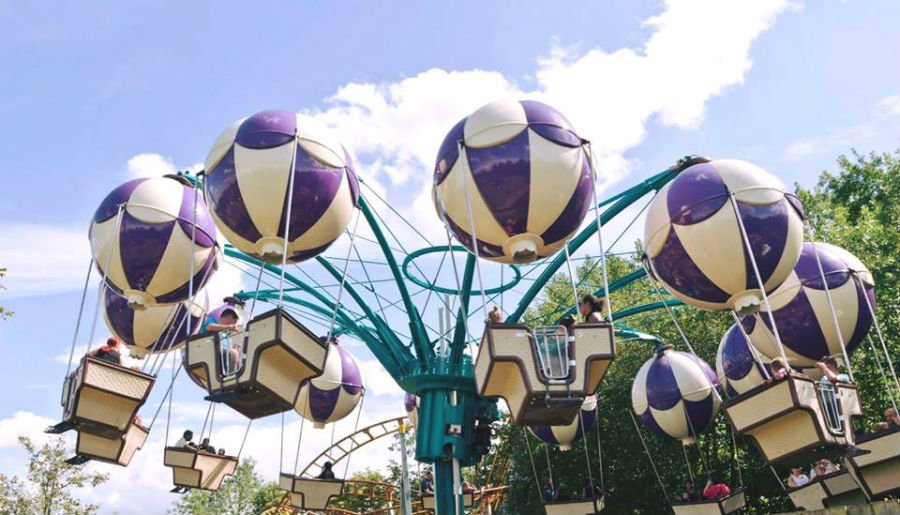 Top Tip – Check out the website for details of special Toddler Day special tickets.
Where To Stay?
The Explorers Retreat at Gullivers Matlock Bath has pirate cabins or fairytale suites a few steps away from Gullivers Matlock Bath. At Milton Keynes, the Adventurer's Village has dino dens, and jungle safari tents which includes entry to Gulliver's Land, Dinosaur and Farm Park and also the Splash Zone. Gulliver's Hotel at Warrington has themed rooms including a Swizzels Sweetie Suite.
Learn More – Short Breaks at Gullivers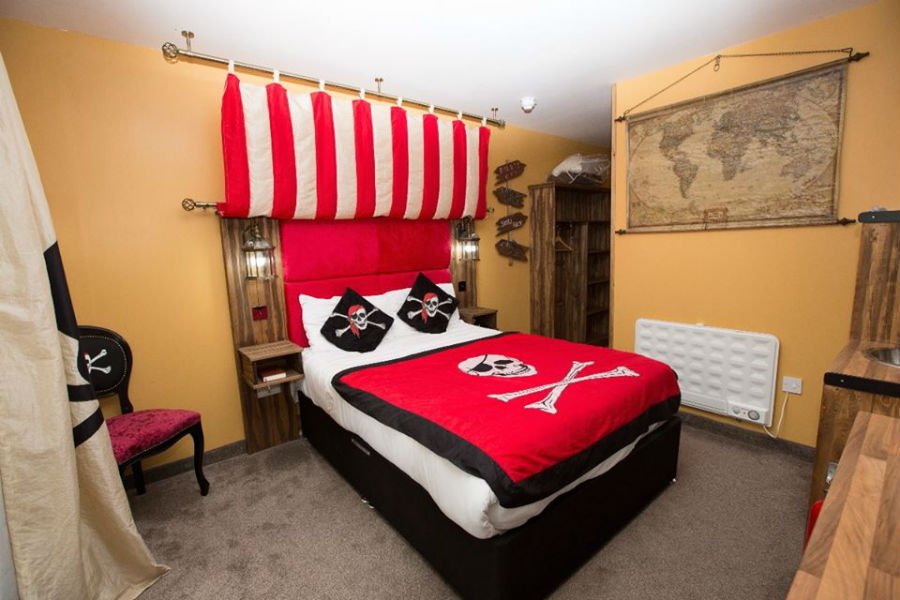 #8. Diggerland – Kent, Devon, Durham, Yorkshire
One for digger mad toddlers (and parents!). At Diggerland, you can having loads of fun playing with diggers in all shapes and sizes. Toddlers will love being able to operate a digger, dig big holes, play hook a duck with a digger, get spun round in the air by a digger, go on a digger train, drive a dumper truck, and even drive one through loads of mud and water (fantastic fun!).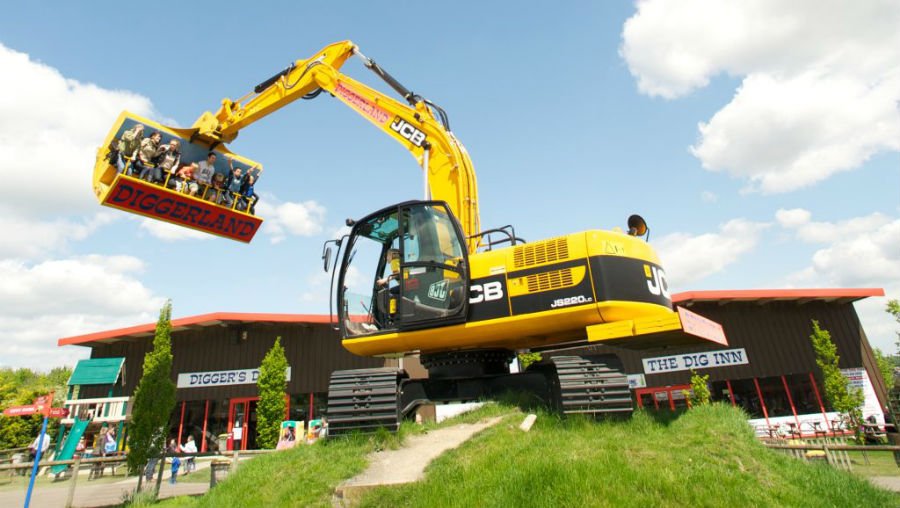 Where To Stay Near Diggerland?
The Mercure Dartford Brands Hatch Hotel & Spa is just 30 mins from Diggerand in Kent and has family rooms, parking and an indoor swimming pools.  Plus it is moments from Brands Hatch!

Learn More – Mercure Dartford Brands Hatch Hotel & Spa
#9. Flamingo Land, Yorkshire
Flamingo Land is a theme park, zoo and resort in Yorkshire. One of the best things at Flamingo Land is the brand new Peter Rabbit Adventure attraction, where toddlers can help Peter Rabbit find Pig Robinson's Brussel sprouts, join Peter, Lilly and Benjamin in their Secret Treehouse and try out Benjamin Bunny's Treetop Trail. There are also giant instruments (at Jeremy Fisher's musical pond), and an art master class at Pig Robinson's Farm.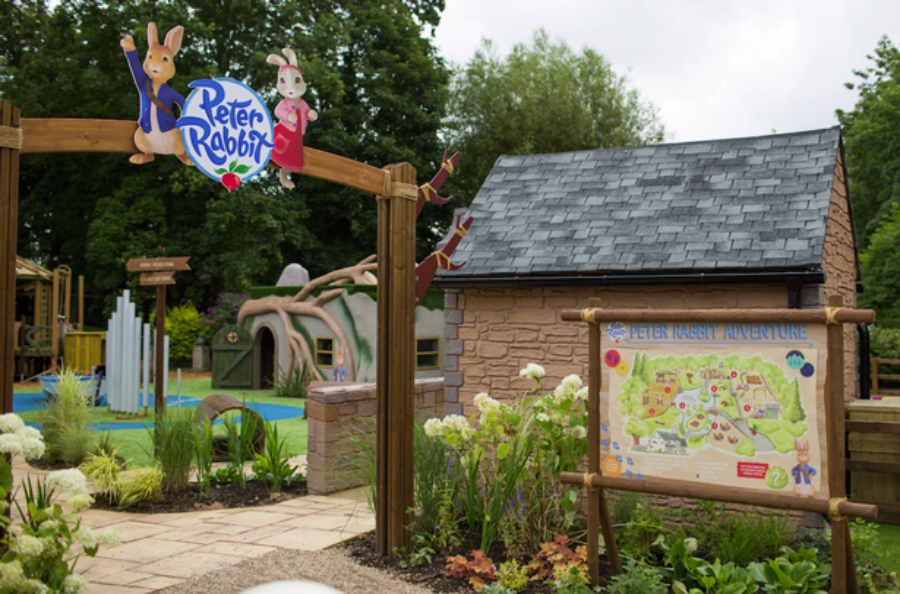 Toddlers can even crawl through tunnels in Lily Bobtail's Nature Discovery and find creepy crawlies in the Bug Log.
Where To Stay?
Stay onsite at the Flamingo Land Resort which offers luxurious accommodation and an entertainment and leisure complex, and is perfectly place for easy access to the zoo and theme park.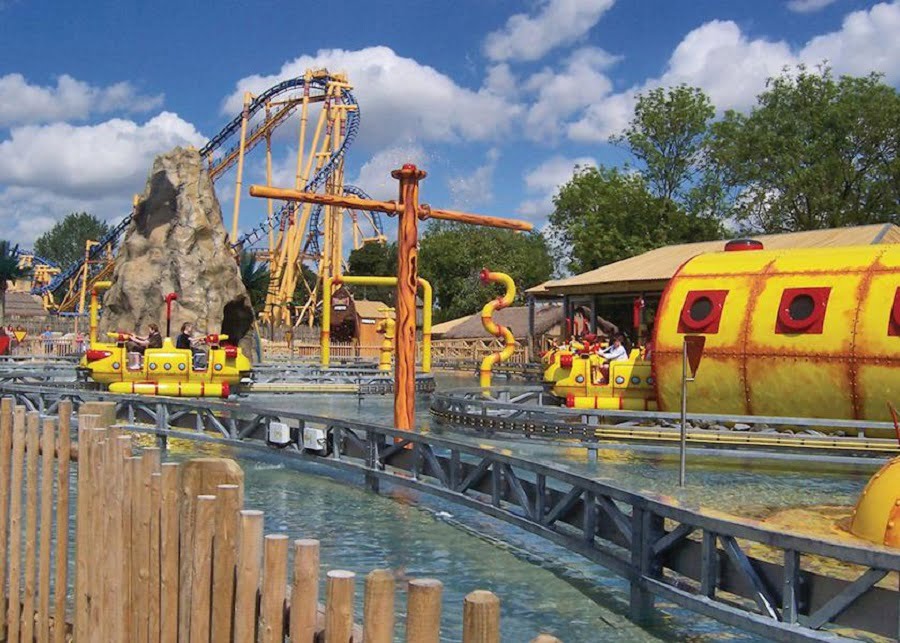 Learn More – Flamingo Land Resort
#10. Sundown Adventure
Sundown Adventure is a theme park designed specifically for Under 10s in Nottinghamshire. There is an Angry Birds area, Rocky Mountain ride, Toy Town, Tractor Ride and Captain Sandy's Play Cove to entertain toddlers.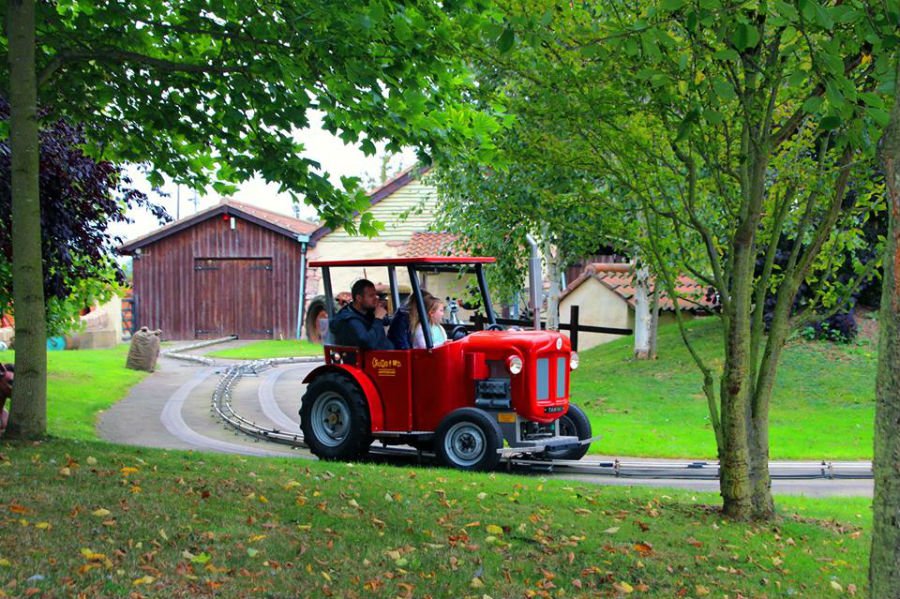 Learn More – Sundown Adventure Land
Where To Stay?
Sherwood Forest has an on-site bug hotel, bird feeding platform and woodland trail. Plus, the play area for 1-5 year olds will be ideal for toddlers. Head further into Sherwood Forest and you'll discover the legendary story of Major Oak, an ancient tree that's at least 850 years old
Can you recommend any theme parks for babies and toddlers?