19 BEST Toddler Friendly Days Out In The UK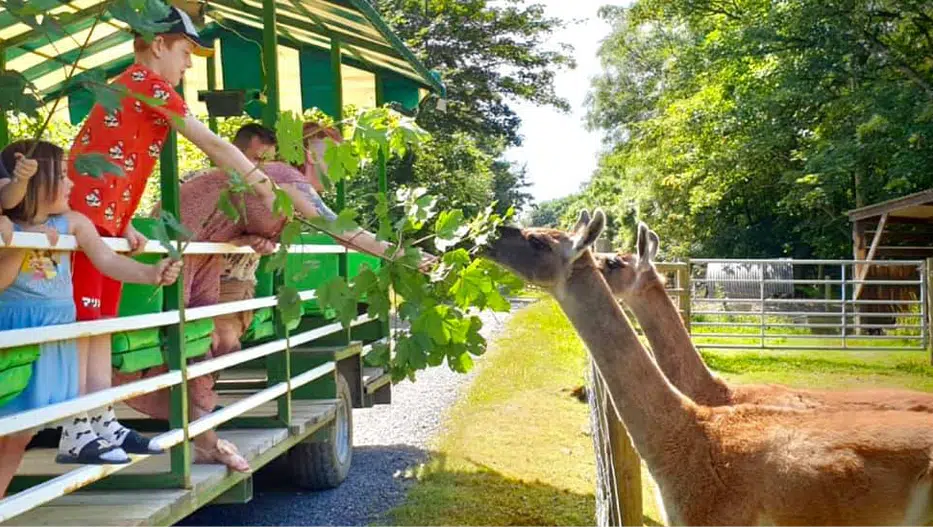 Discover the best days out for toddlers in the UK including train rides, toddler friendly museums and the best farms where little ones can meet and feed friendly animals!
#1. Paradise Wildlife Park, Hertfordshire
Visit Hertfordshire's No.1 outdoor attraction Paradise Wildlife Park, to see over 800 incredible animals and more. Why not visit during their 'Dinos after Dark' ticketed events every weekend, from Friday 20th to Sunday 29th October to see over 40 amazing dinosaurs – if you're brave enough! The 'World of Dinosaurs' is one of the leading animatronic dinosaur attractions in the UK.  Explore Sun Bear Heights and Jaguar Jungle and stop by Sun Bear Bakery to enjoy some tasty snacks. Why not have a fun filled family lunch in the Safari Diner after letting the kids go wild in Tumble Jungle soft play area. You could enjoy a game of Safari Crazy Golf, take a Rex-express journey, or relax and watch the big cats. For more information, please check out the website.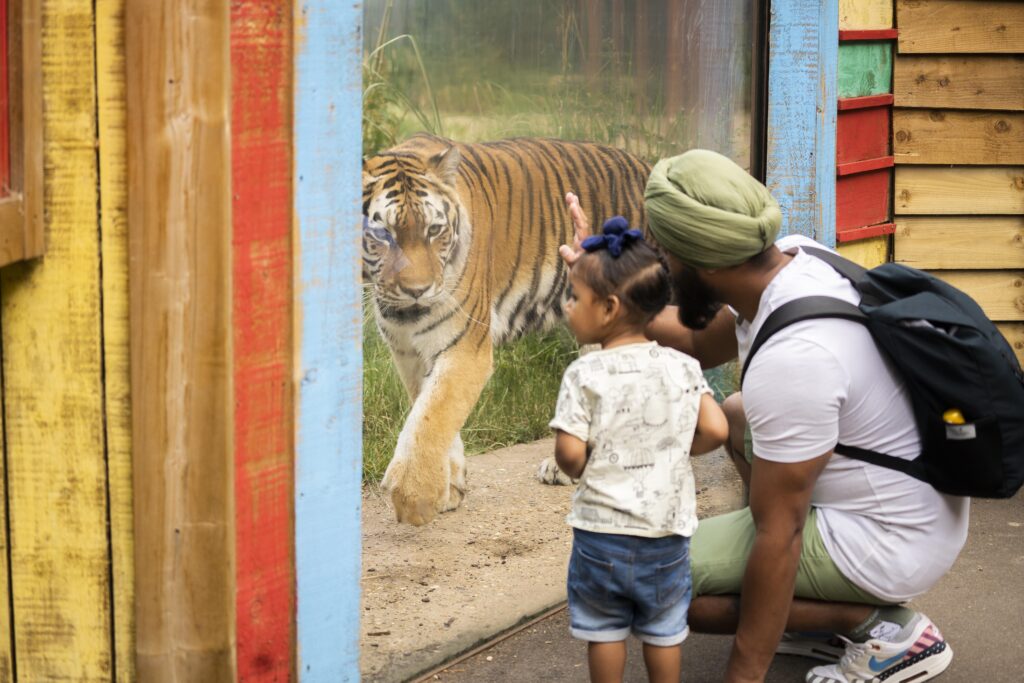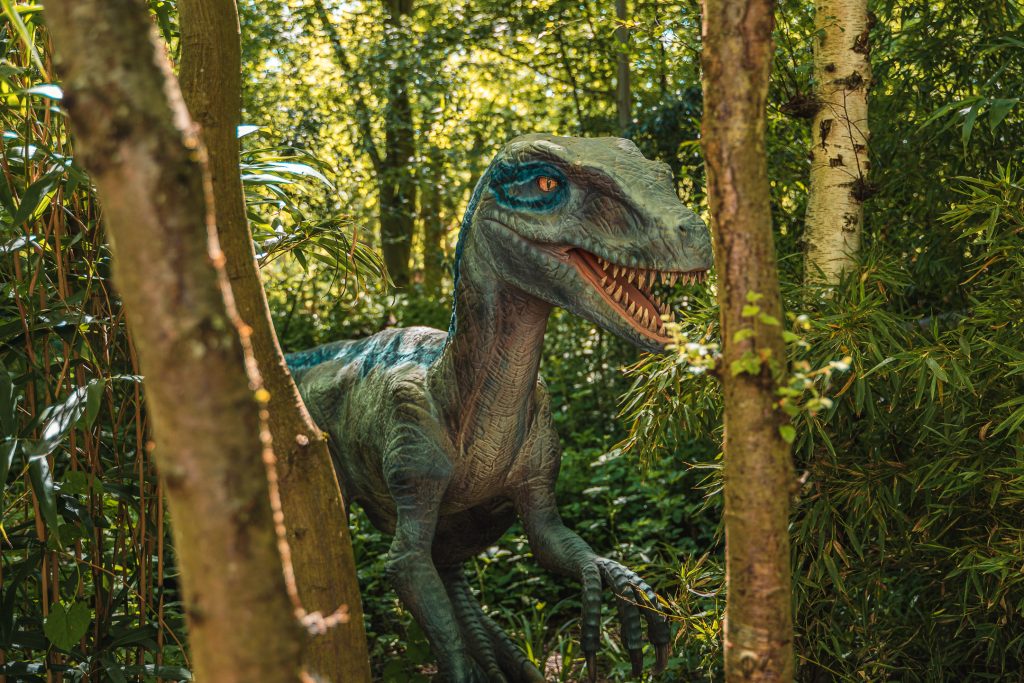 Learn More – Paradise Wildlife Park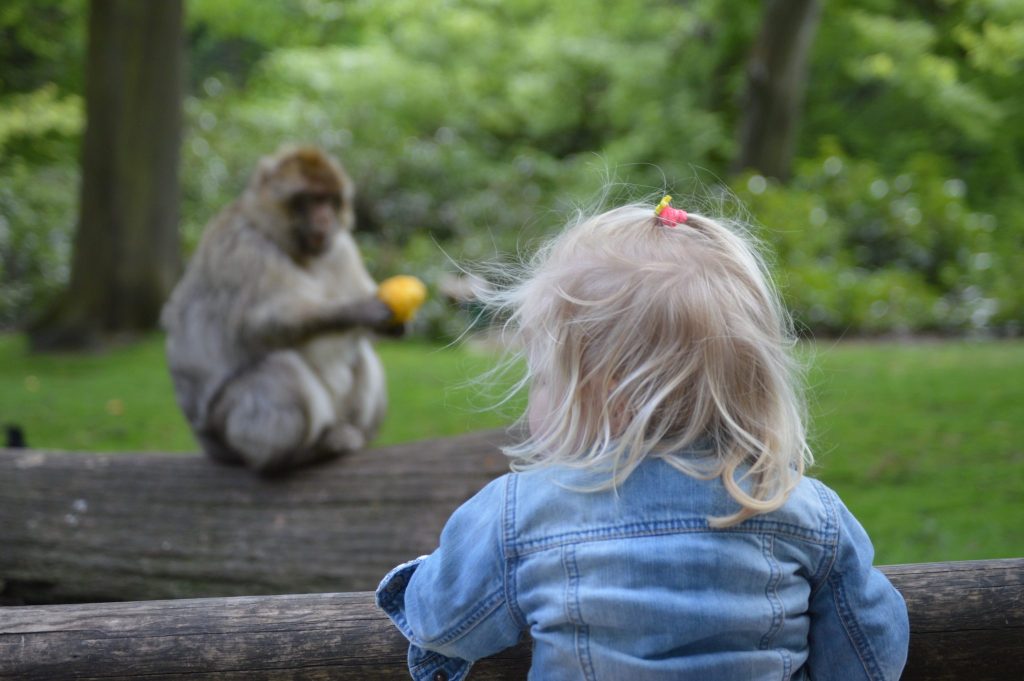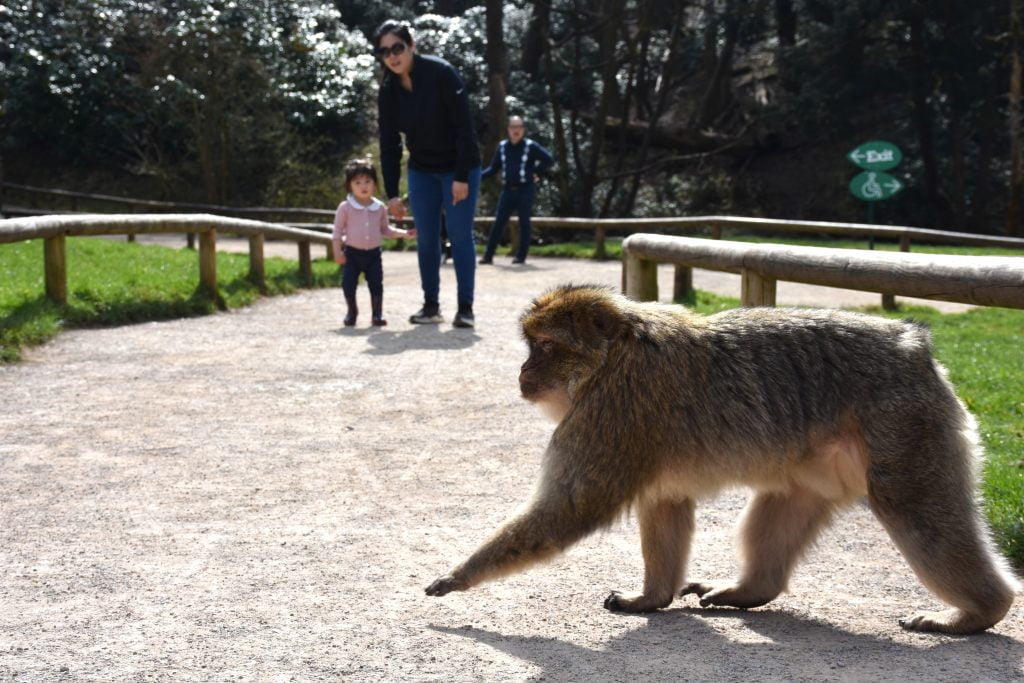 Monkey Forest is an ideal destination for families with toddlers who are seeking a thrilling and educational adventure. Located in a picturesque forest in Staffordshire, Monkey Forest offers an affordable and unforgettable experience for young children. Walking amidst the charming Barbary macaque monkeys, visitors can witness these playful creatures in their natural habitat, observing their social interactions and behaviors up-close. It's a rare opportunity for toddlers to learn about wildlife conservation while enjoying an exciting day out. With two fantastic play areas and a Willow Maze with funny rhymes, Monkey Forest promises a fun-filled day that will create cherished memories for your little ones.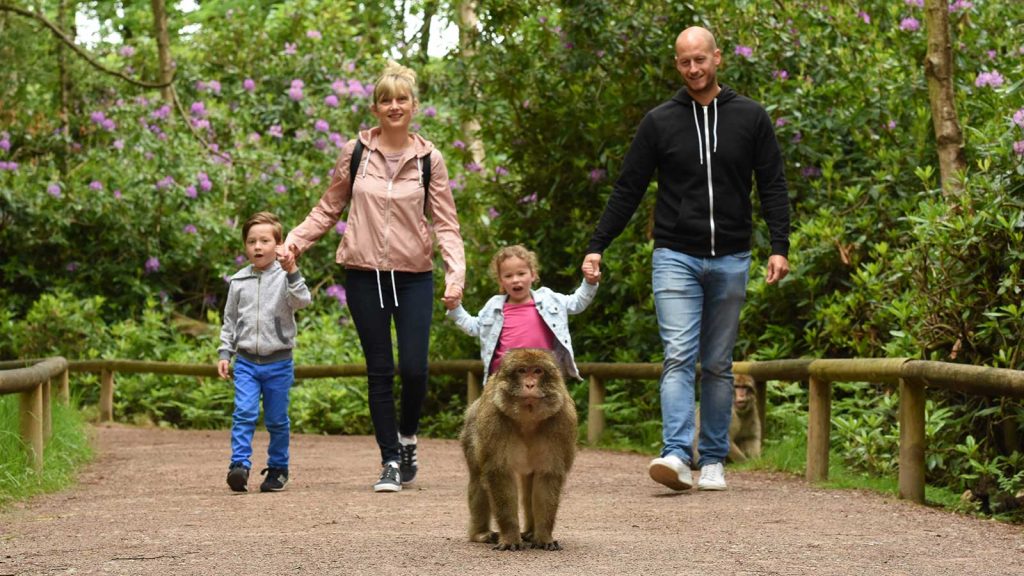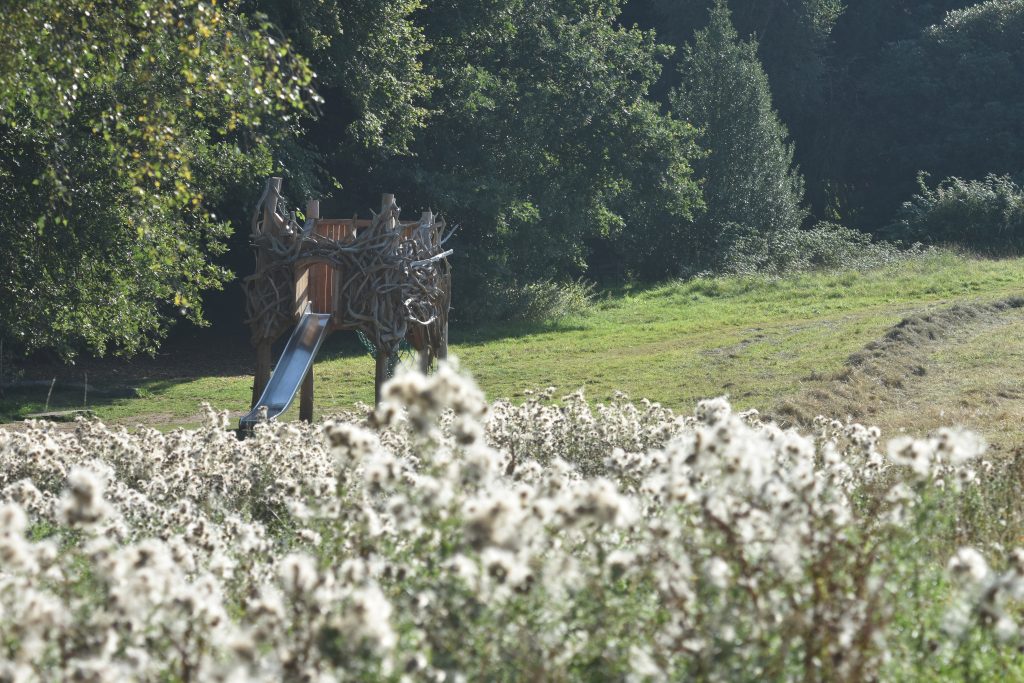 Learn More – Monkey Forest
#3. The Big Sheep, Devon
The Big Sheep is a fantastic day out for toddlers in Devon no matter what the weather is like! There are roller coasters for older children plus 12 shows and fab outdoor play areas including giant jumping pillows, twister rides and splash zones. Toddlers will also the love the Piggy Pull-Along, Tractor Safari, self-driving tractors, pony rides and pedalo rides!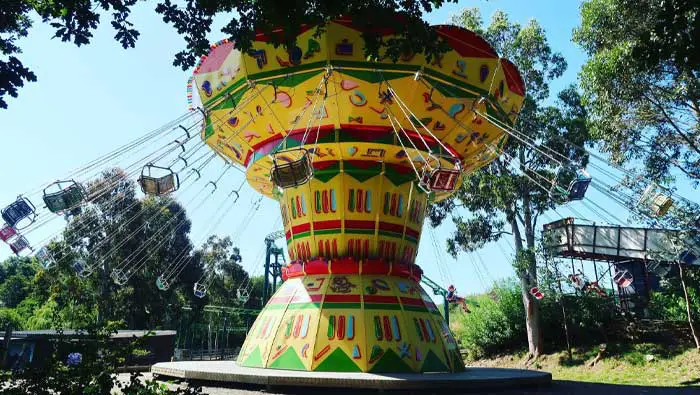 Read More – 28 Best Places To Stay With Babies & Toddlers In Devon
#4. Exmoor Zoo
Exmoor Zoo is a fantastic toddler friendly day out in the South West! Little ones can see rare animals including such as binturong and tayra along with favourites such as meerkats, lemurs and big cats including black leopards.  There are also interactive feeding sessions such as wallaby feeding and petting and meeting our alpacas.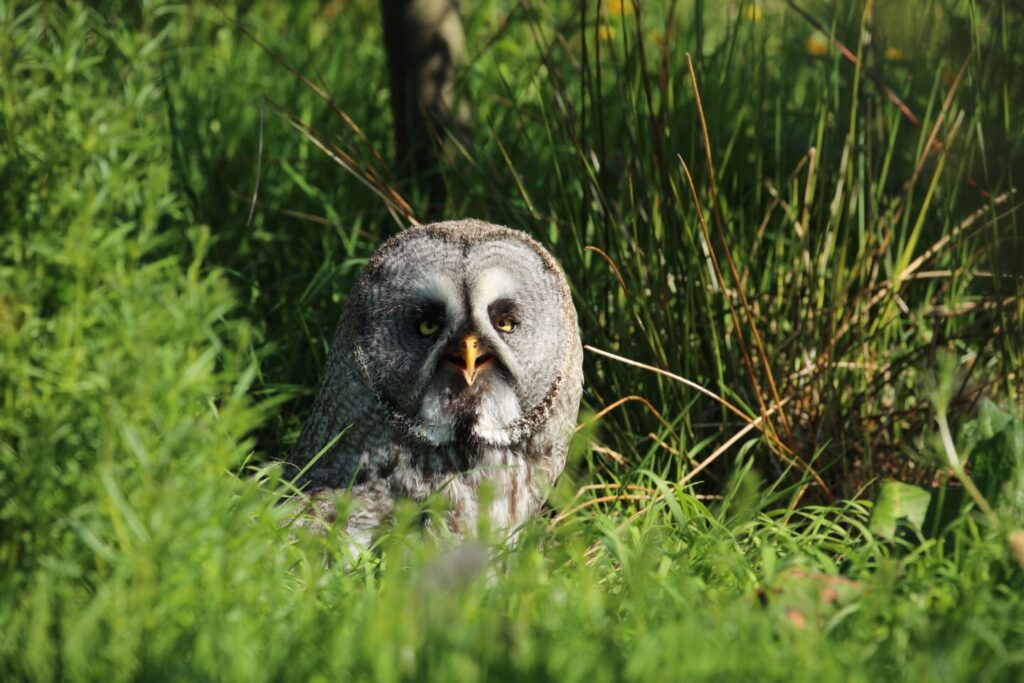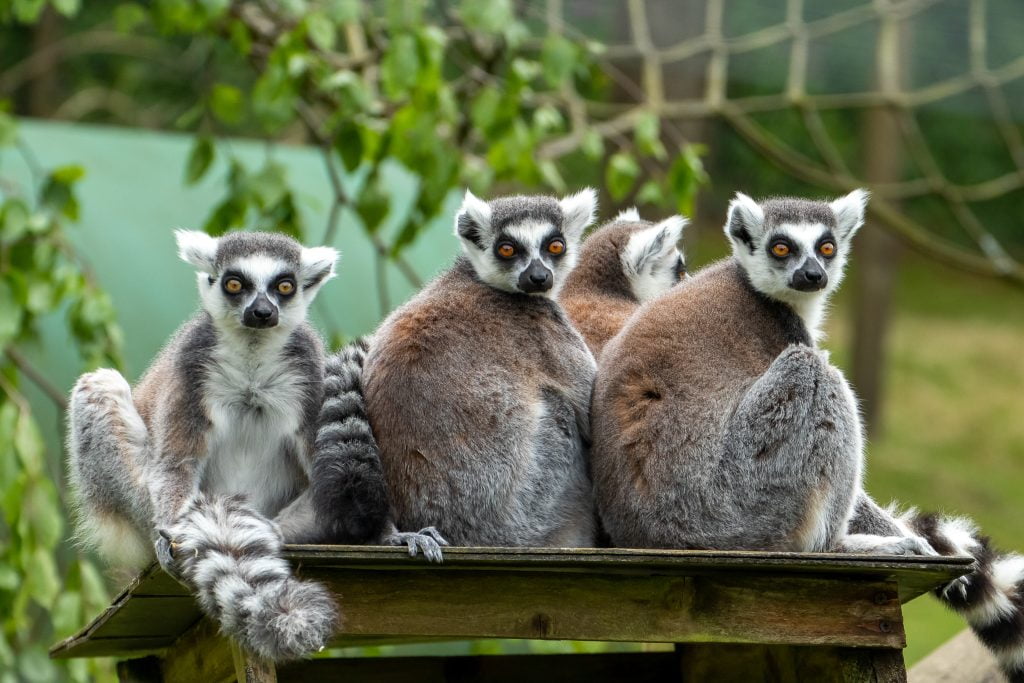 Learn More – Exmoor Zoo
#5. Farmer Palmers, Dorset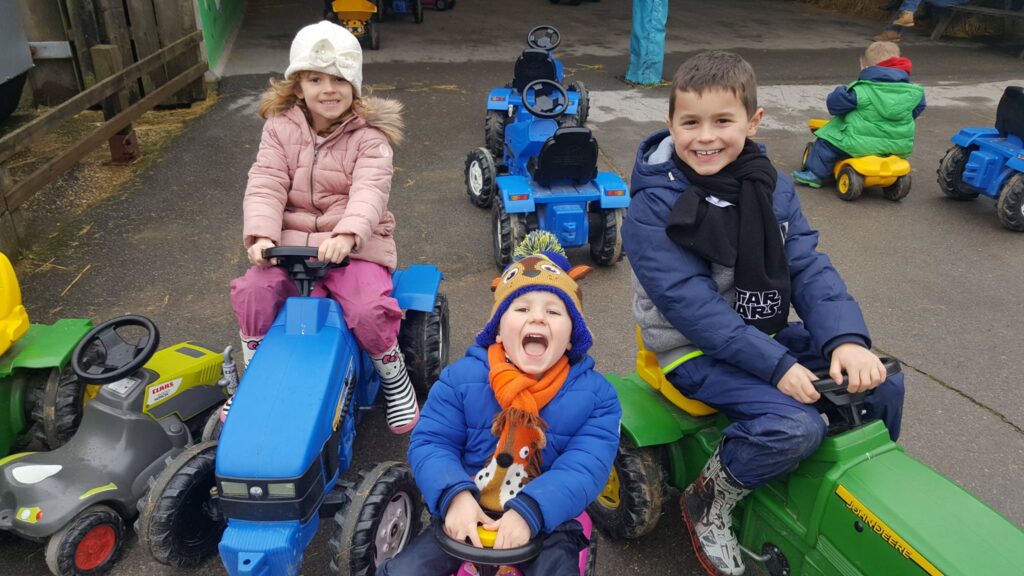 This award-winning farm is a great day out for toddlers in Dorset.  Designed especially for children aged under 8, Farmer Palmers has loads for toddlers including animal feeding, indoor and outdoor play areas and tractor trailer rides.  Toddlers will also love the straw mountain, cow bouncy castle, woodland walk and 100 seater cafe and shop – plenty to keep the whole family happy!
#6. DIG, York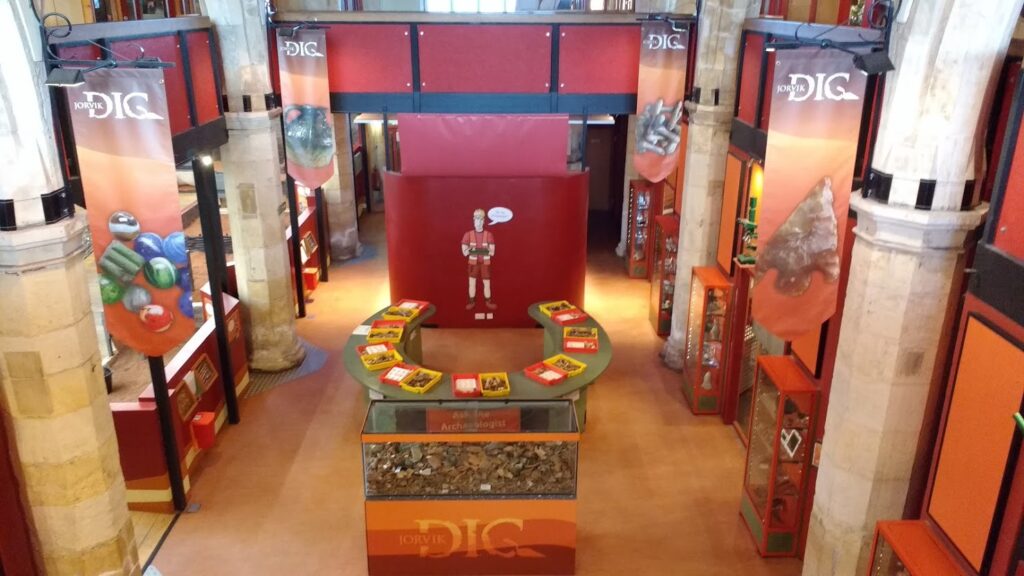 DIG is an indoor archaeological adventure in York where children can become trainee archaeologists!  The sessions start with a quick interactive learning session where little ones find out about artefacts they might find whilst getting a chance to hold things that have already been dug up.  Then it's time to get digging in the pits to see what you can find!  Luckily the soil is synthetic no mess soil so you don't need to bring spare clothes!
Read More – 15 Things To Do In York With Toddlers
#7. Eureka, Yorkshire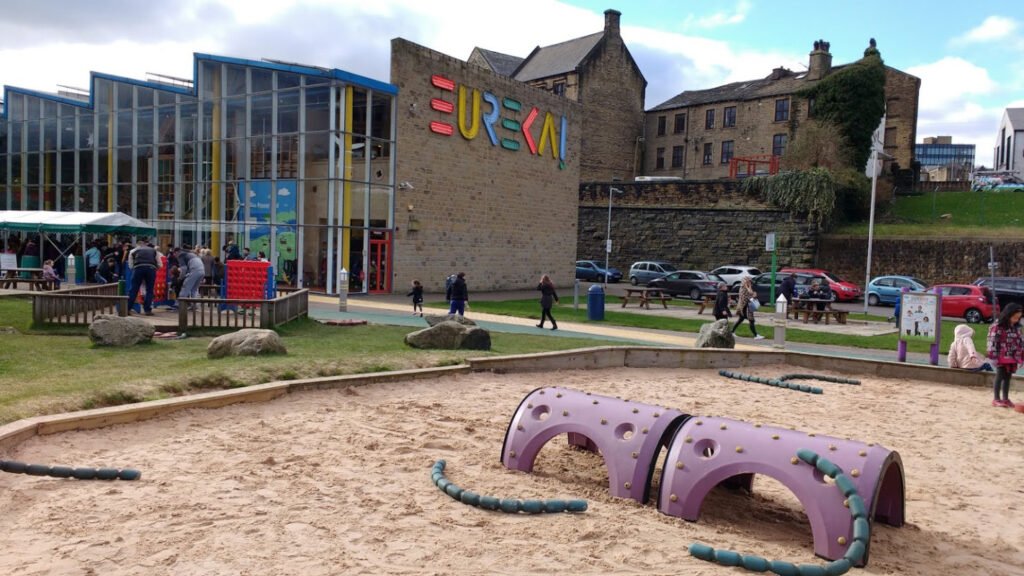 Eureka, otherwise known as the National Children's Museum, is a toddler's dream day out!  There is loads of things to touch, play and experiment with including pushing a trolley around a pretend M&S Simply Foods shop, getting arty in the Creativity Space or cooking up a storm in the kitchen. Plus, you can eat your picnic lunch in a train carriage outside in the grounds – what could be better?
Read More – 59 Things To Do With Babies & Toddlers In Yorkshire
#8. Folly Farm, Pembrokeshire, Wales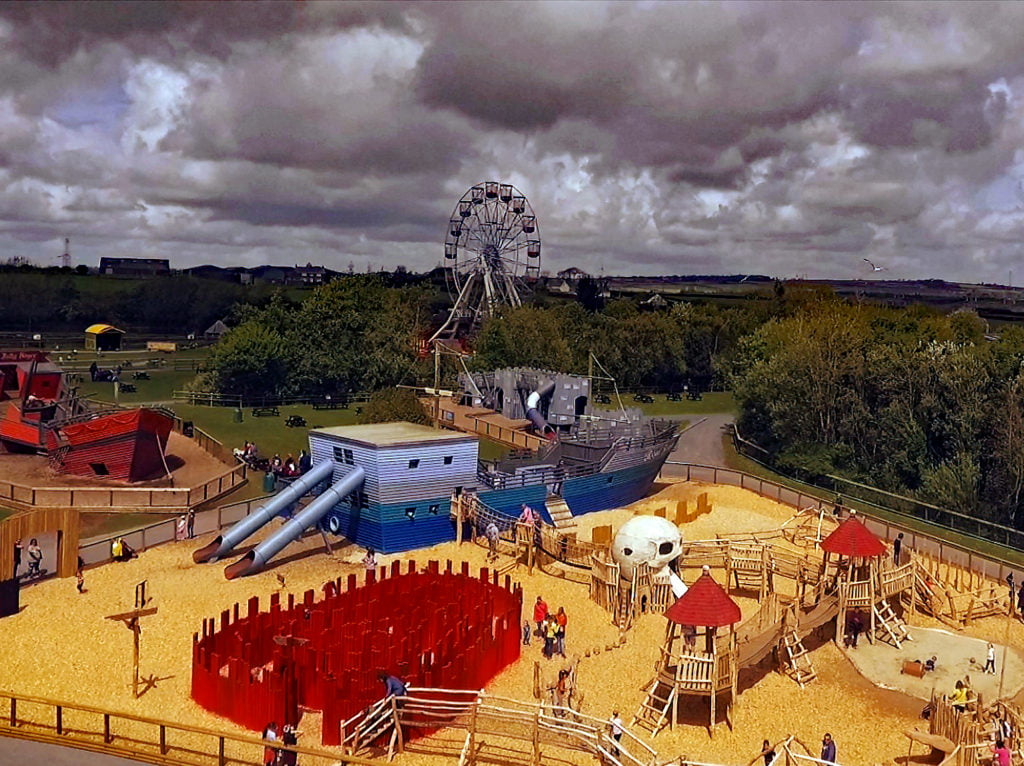 Folly Farm is an adventure park and zoo in Pembrokeshire – and with 50% of the attractions and activities undercover it's a great day out for toddlers even if it rains! There are loads of attractions for toddlers at Folly Farm including the Vintage Funfair, Farm, Zoo and the amazing indoor and outdoor play areas.
Read More – 24 BEST Baby And Toddler Friendly Places To Stay In Wales
#9. Monkey World, Dorset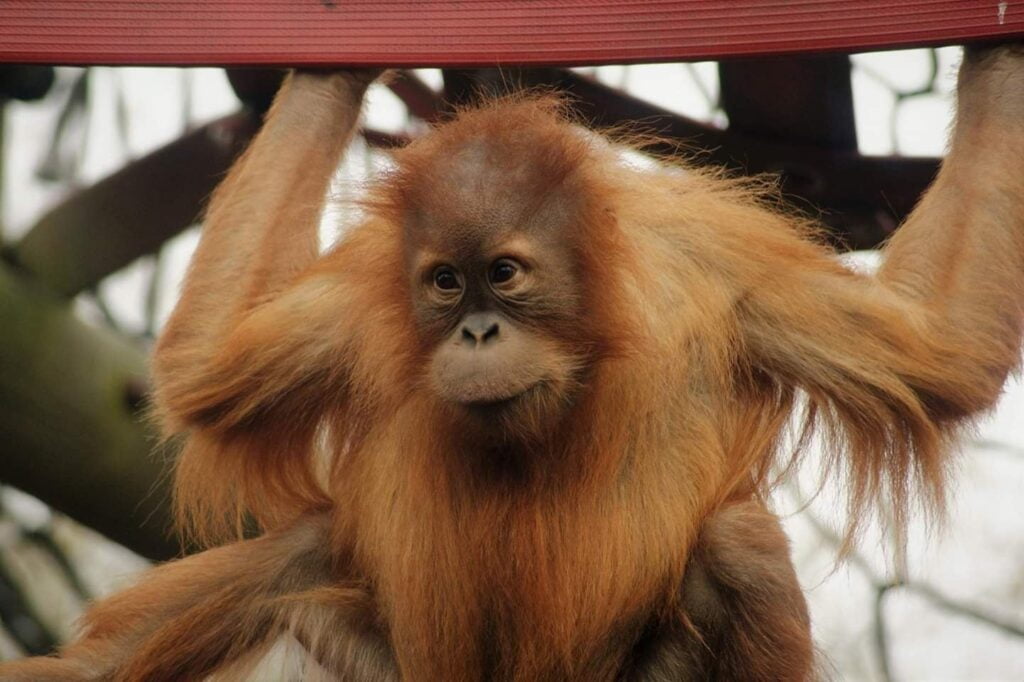 The Monkey World Ape Rescue Centre is an ape and monkey sanctuary and rescue centre in Dorset. Toddlers can see the monkeys and apes in their homes and let off steam in the amazing Great Ape Adventure Play Area playground!
Read More – 15 Best Places To Stay With Babies & Toddlers In Dorset
#10. Chatsworth House Farmyard, The Peak District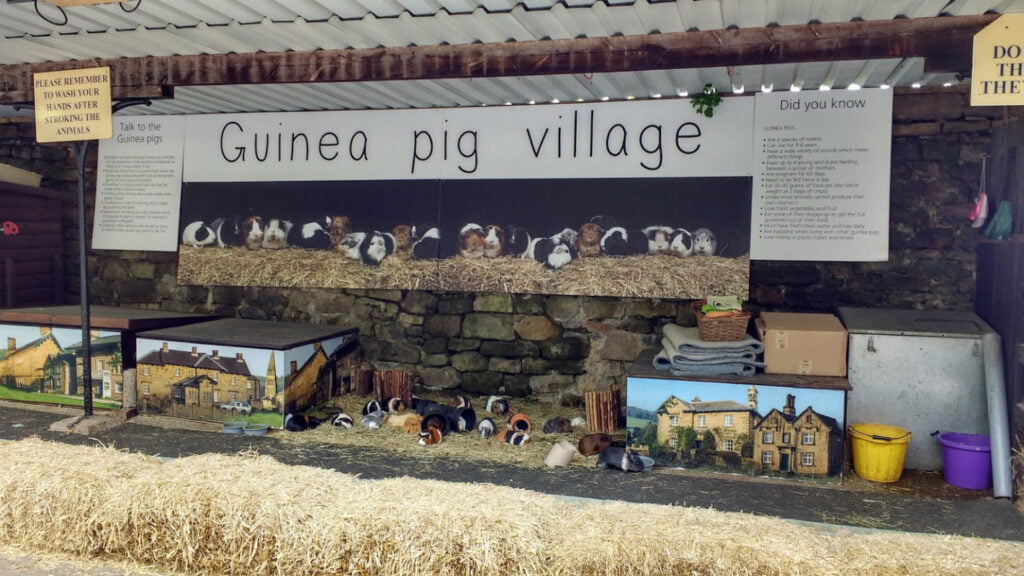 Chatsworth Farmyard opened in 1973 to show children where their food comes from and how the land at Chatsworth is managed. This working farmyard has loads of pigs, donkeys, chickens, sheep and goats for babies and toddlers to see as well as interactive demonstrations throughout the day such as milking the cows and animal feeding.  In addition to the animals, there is also a woodland playground with a rope park and trampoline, slides and water and sand play.
Read More – 9 Best Places To Stay With Babies & Toddlers in the Peak District
#11. Peppa Pig World, The New Forest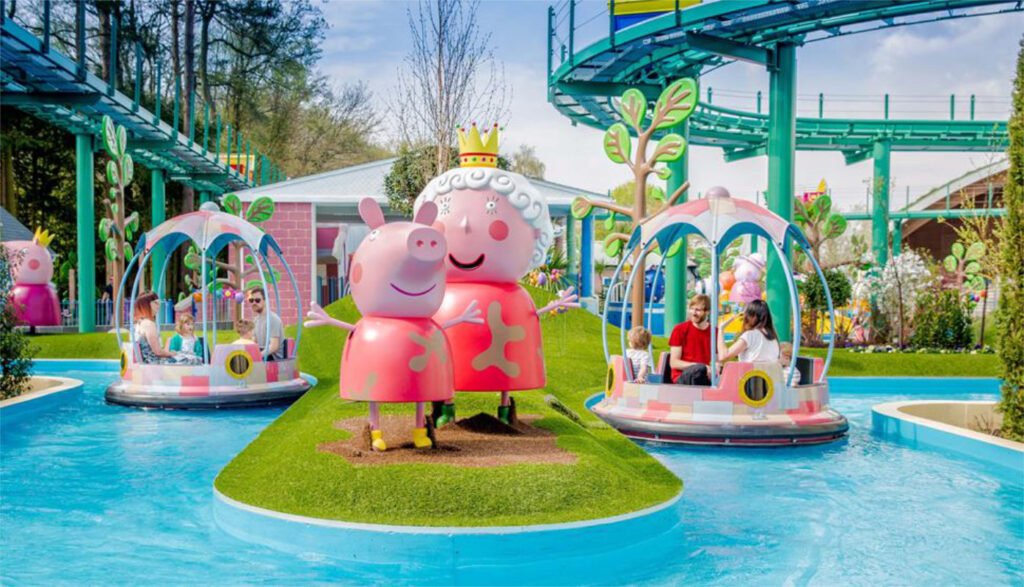 A must visit day out for Peppa Pig fans of any age! Peppa Pig World is located within Paulton's Park in the New Forest, Hampshire. Peppa fans will love riding a car with Daddy Pig, flying the clouds of Windy Castle or taking a flight on Miss Rabbit's Helicopter. You can also see Peppa's House, School, Campervan and the paddling ducks! Don't miss the Muddy Puddles water splash area, George's Spaceship Indoor Playzone and Mr Potato's Playground.
Read More – 10 Best Places To Stay With Babies & Toddlers Near Peppa Pig World
#12. Thomas Land at Drayton Manor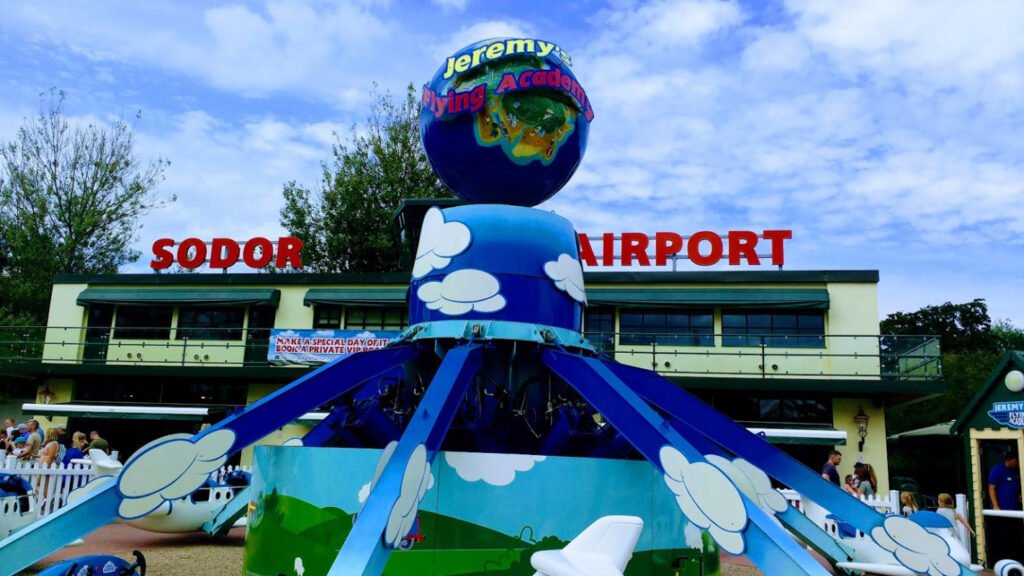 Thomas Land at Drayton Manor has over 25 rides and attractions so Thomas fans can explore The Island of Sodor.  They can meet Bertie Bus, fly on Harold's Helicopter Tour or go on Cranky's Tower Drop and thrill-seeking toddlers can go on their first rollercoaster ride on the runaway Troublesome Trucks.
#13. Trebah Garden, Cornwall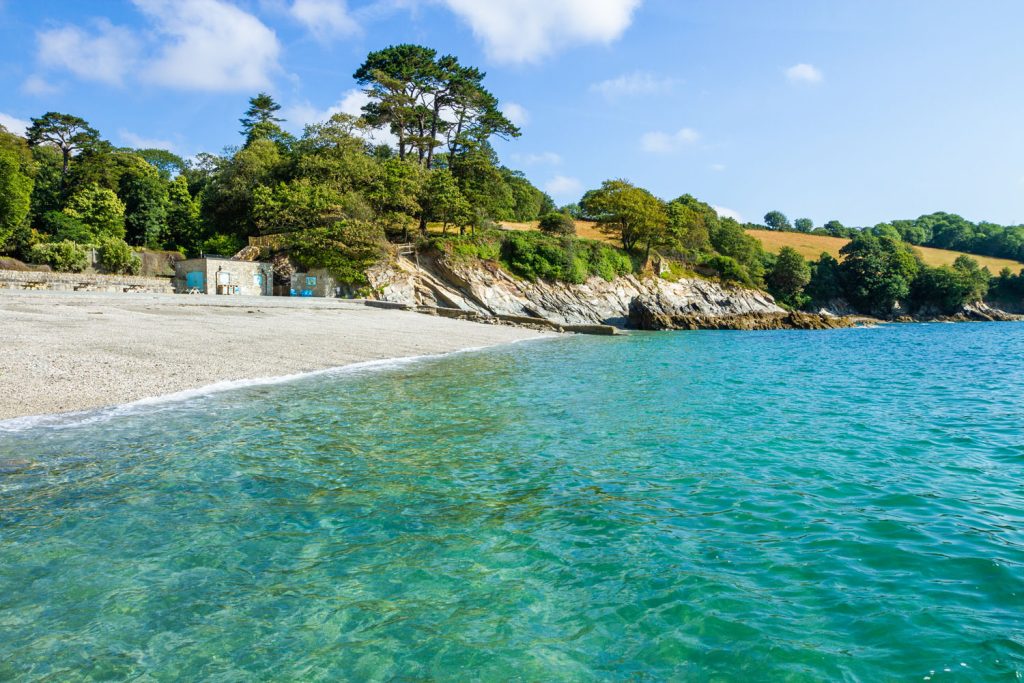 Trebah Garden is a sub-tropical garden with a spectacular coastal backdrop and is one of the most family friendly gardens in Cornwall. Under 5's can explore Fort Stuart (especially for cowboys and cowgirls) which includes a slide and rocking horses in a secure area on sand. There are also adventure trails for children to follow including Mr Frog's Wildlife Trail where children can try and find Mr Frogs friends!!
Read More – 25 Things To Do With Babies & Toddlers In Cornwall
#14. Cannon Hall Farm, Yorkshire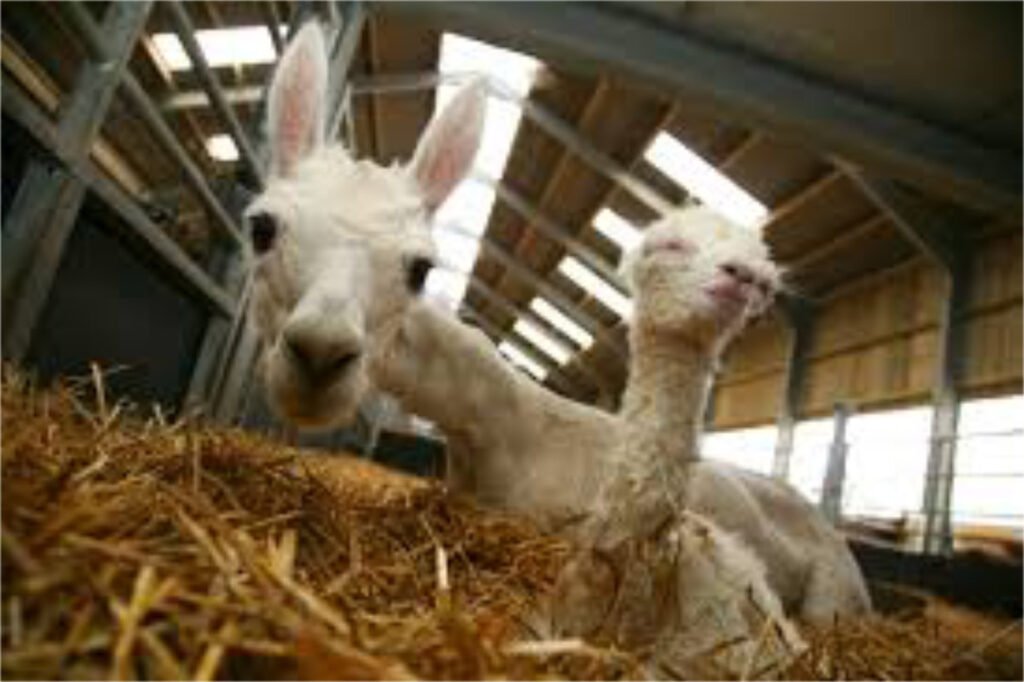 Award winning Cannon Hall Farm is a great day out for toddlers who love animals! There are plenty of animals to see, pet and hold at Cannon Hall Farm including the stars of the recent Channel 5 series 'This Week on the Farm'! Cannon Hall Farm also has a massive outdoor playground and an indoor play area which is great for a rainy day.  There is discounted admission for weekdays in term time.
Read More – 21 Baby & Toddler Friendly Places To Stay In Yorkshire
#15. Lanhydrock, Cornwall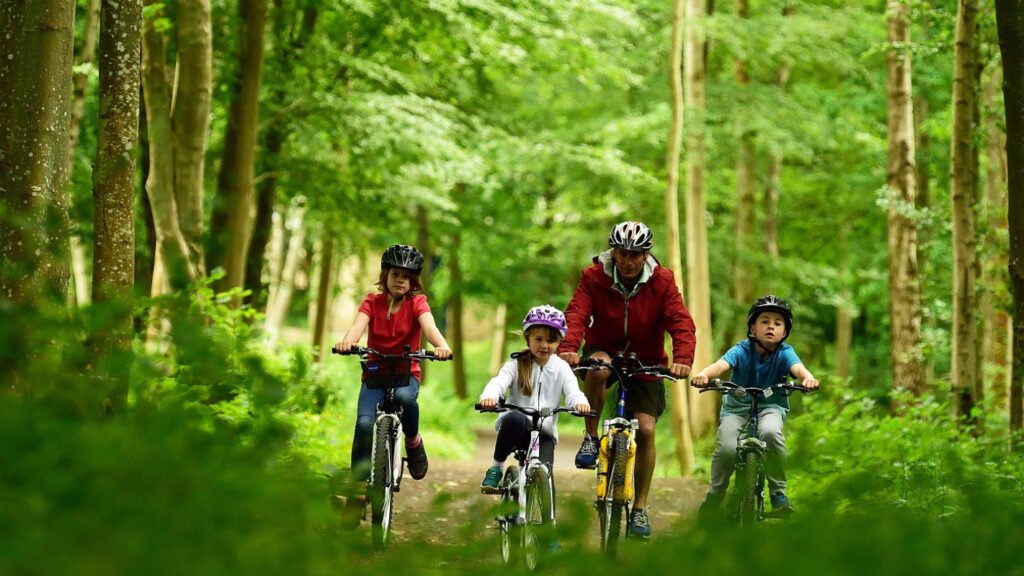 Lanhydrock is one of the National Trust's most popular days out with over 900 acres of countryside to explore.  There are lots of family friendly walks, a fab natural wood play area and bike hire so you can have a ride on the cycle trails which run around the estate.  Best of all is the toddler balance bike trail which is a small loop with gentle bumps and corners where little ones can practice their cycling skills!
Read More – 50 BEST Baby And Toddler Friendly Places To Stay In Cornwall
#16. National Railway Museum, York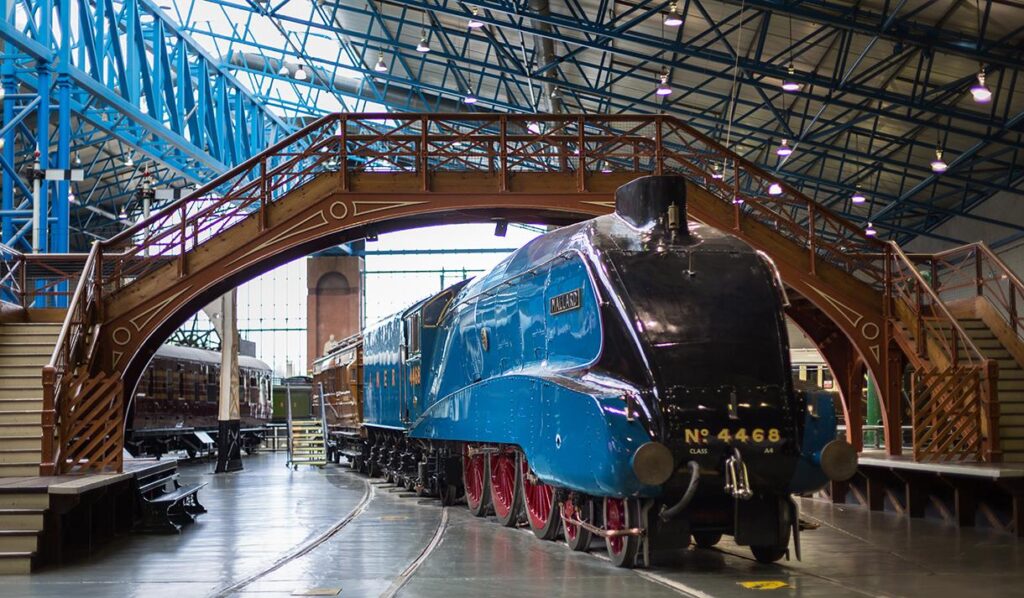 A must for train mad toddlers! See famous engines like the Mallard and Japanese Bullet train in this wonderful free museum right next to York Railway station. There are also regular storytelling sessions and a small under 5's soft play area with lots of interactive activities so toddlers can build their own Stephenson's Rocket and play with the train toys.   Plus, you can get the land train into York city centre afterwards.
Read More – 10 BEST Places To Stay With Babies & Toddlers In York
#17. World Of Peter Rabbit, The Lake District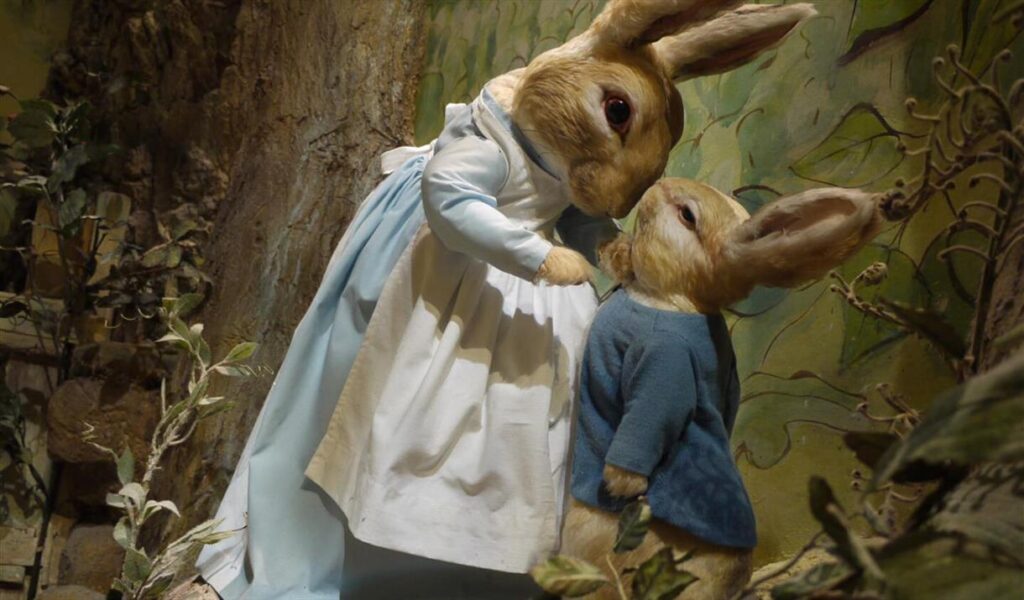 Peter Rabbit fans will love seeing their hero and his friends at the World of Peter Rabbit in Windermere. Walk through Mr MacGregor's garden and meet Jemima Puddleduck, Mr Todd, Jeremy Fisher and other characters from Beatrix Potter's books in this beautifully designed exhibition. Older children will enjoy taking part in the Peter Rabbit Activity Trail. Keep an eye out for the Peter Rabbit Tea Parties which take place throughout the year!
Read More – 13 Things To Do With Babies & Toddlers In The Lake District
#18. Wray Castle, The Lake District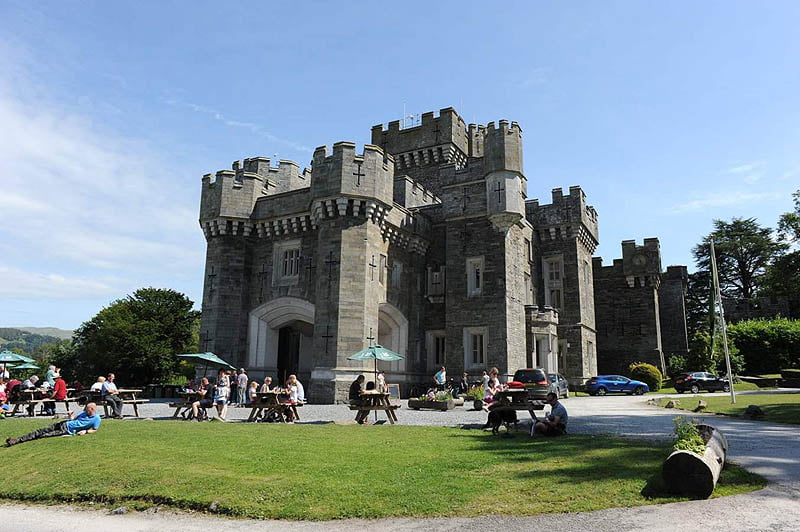 Perfect for a rainy day, Wray Castle in the Lake District is brilliant for toddler days out!  Set on the banks of Lake Windermere, the National Trust inherited Wray Castle without any furniture or fittings, so they have turned it into a toddler's paradise by having a different activity in each room. These include table tennis, giant games, dressing up, arts and crafts and the Peter Rabbit Adventure. Peter Rabbit fans can play in Mr McGregor's garden, have a snooze in Peter Rabbit's bed and see where he lives. Outside, there is a great woodland playground, and toddlers can feed the ducks and paddle in Lake Windermere. There is only a small car park at Wray Castle so consider taking the ferry from Ambleside or the Brockholes Visitor centre to get there.
Read More – 23 BEST Places To Stay In The Lake District With Babies And Toddlers
#19. Crich Tramway Village, The Peak District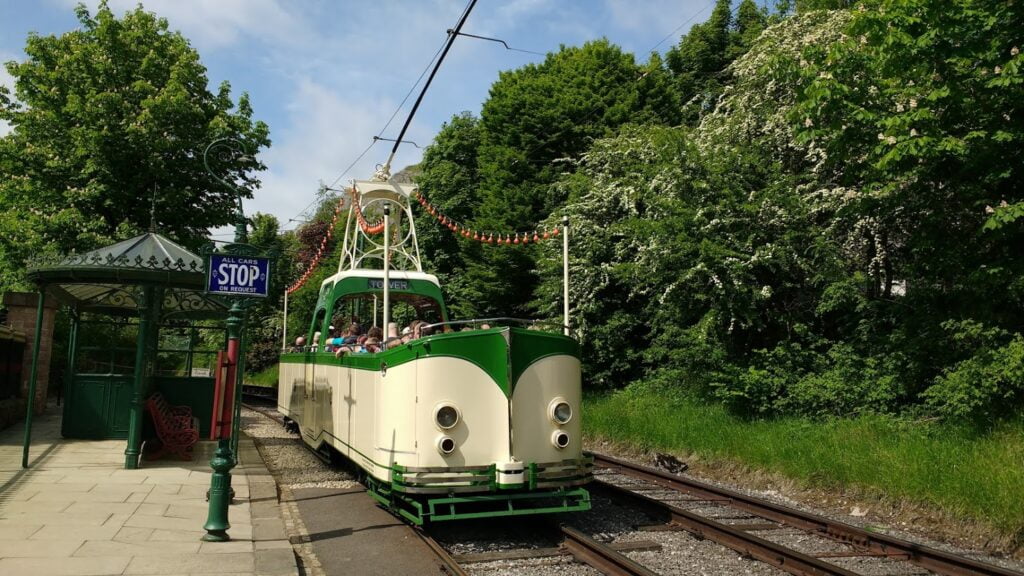 Perched above the lofty peaks of the Derwent Valley in the Peak District, the Crich Tramway Village is the home to over 40 trams from all over the world- all of which have been lovingly restored. Crich is a dream day out for transport loving toddlers who can spend a whole day riding up and down on vintage trams along a mile-long stretch of track through the Derbyshire countryside.  At one end of the track is the Terminus which is also the home of the period village, with old fashioned shops, tea rooms and sweet shops.  It is a dream day out for transport loving babies and toddlers!
Read More – Crich Tramway Village
Can you recommend any toddler friendly days out in the UK?